Project Geländewagen: Off-White's Virgil Abloh and Mercedes AMG Collaborate on a Unique Project
September 8, 2020 – Project Geländewagen is a first-of-its-kind collaboration between Mercedes-Benz and the highly esteemed fashion designer and founder of Off-White, Virgil Abloh. Working with Chief Design Officer of Mercedes-Benz, Gorden Wagener, Abloh produced this unique take on the Mercedes G-Wagen in an examination and exploration of the next step in modern luxury design. Those familiar with Virgil's brand, Off-White recognize that he is no stranger to challenging the concept of luxury.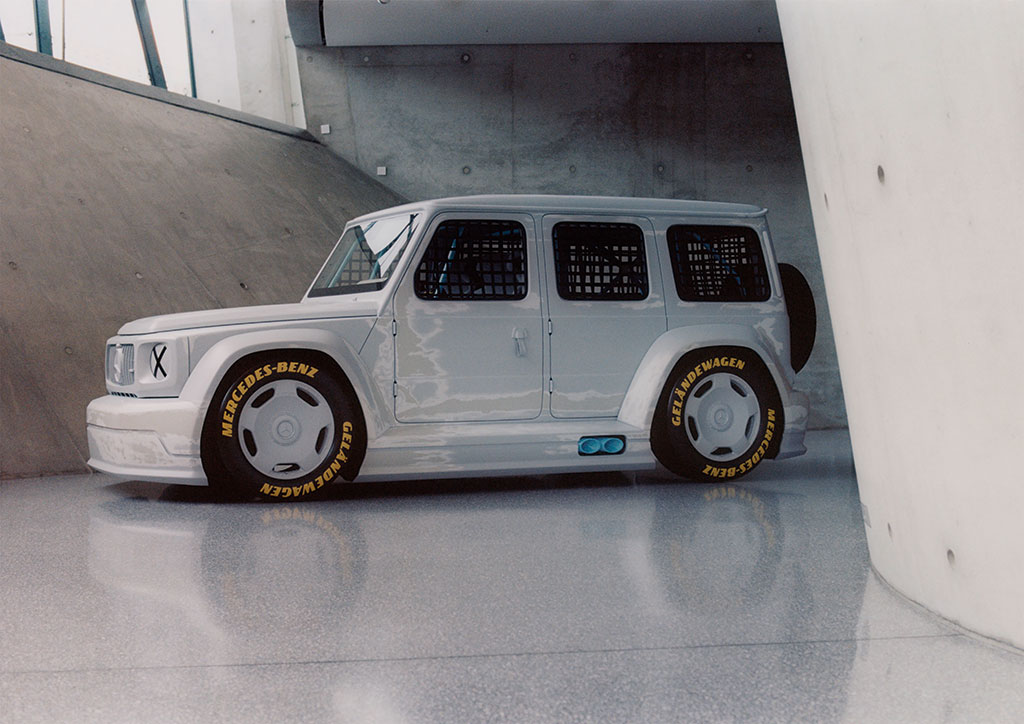 Every aspect of Project Geländewagen challenges the idea of luxury using the SUV familiar with high class and celebrity. Abloh takes this platform and flips the image, changing typical features of a 4×4 SUV and instead presenting an image as a race car. With stripped interior and simplified exterior features, Project Geländewagen questions what we know as an SUV while keeping the iconic shape of the Mercedes G-Wagen.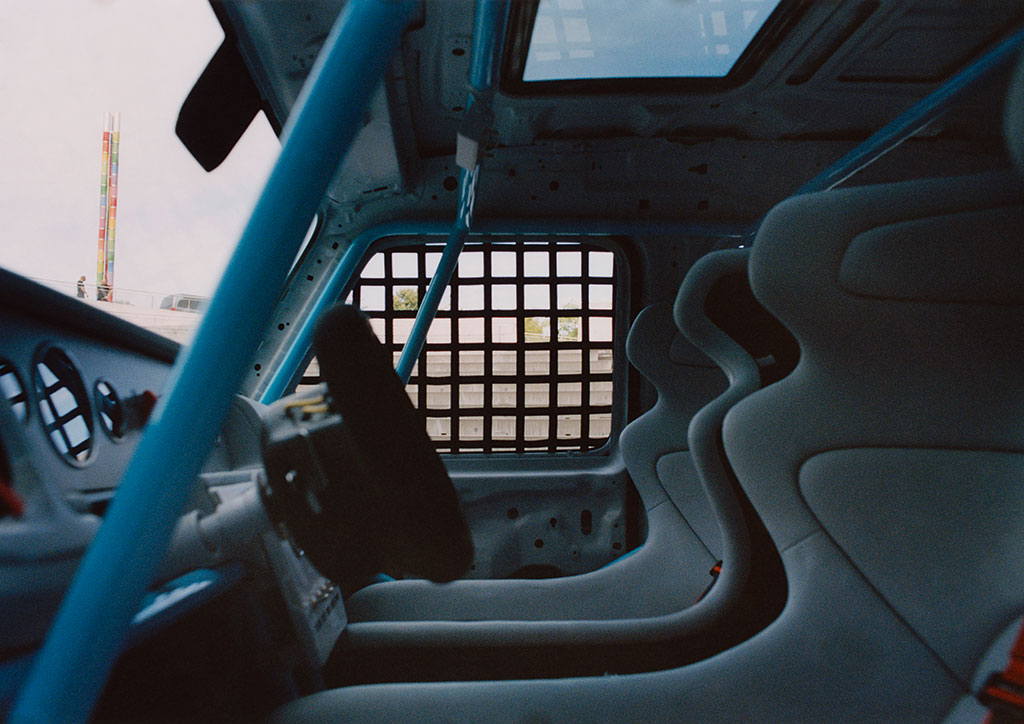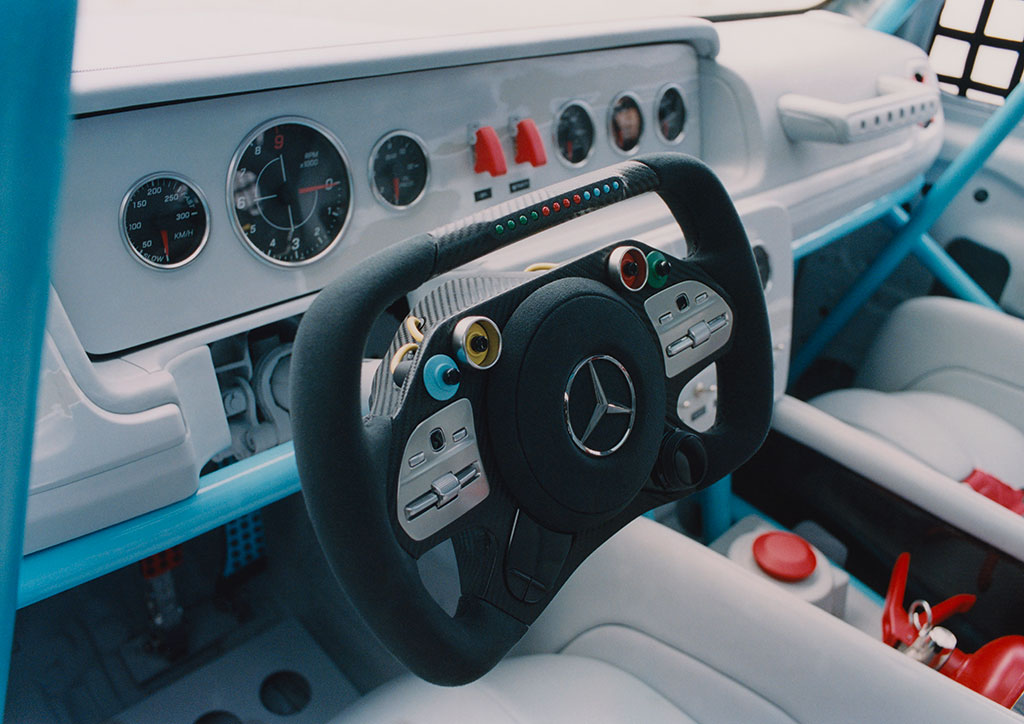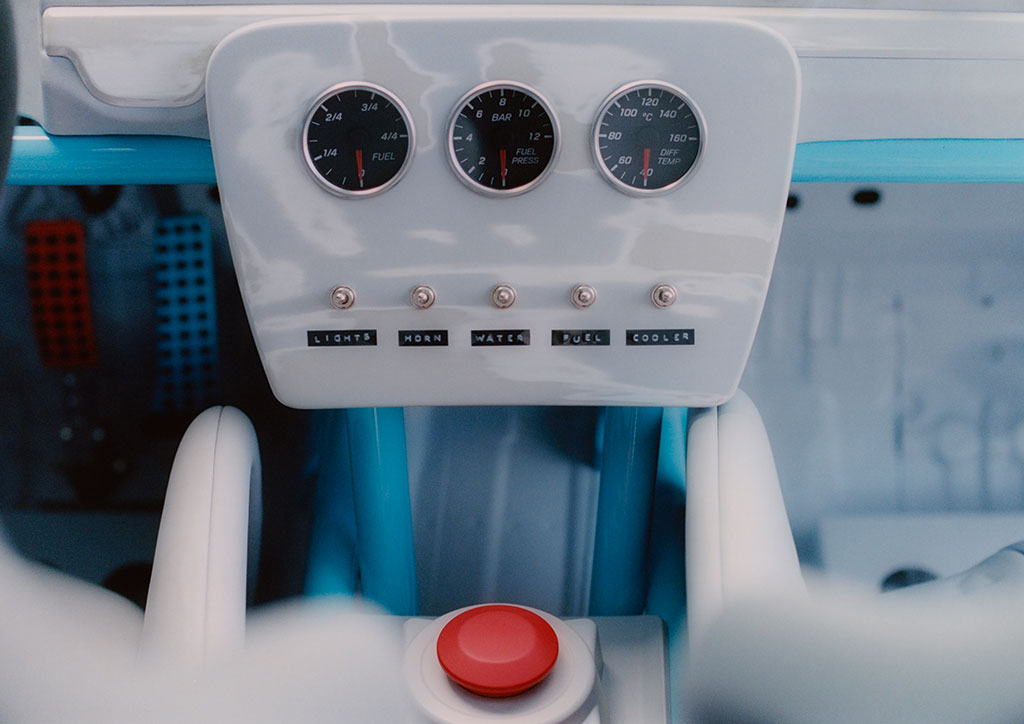 Abloh stated that, "My ultimate goal in this project with Mercedes-Benz is inspiring young artists, engineers, designers to question the status quo, in addition to experimenting with my own design abilities", and "For me it's all about providing opportunities for those coming after me and giving this next generation a foundation for success, both here with Mercedes-Benz and through my own Virgil Abloh™ "Post-Modern" Scholarship Fund." Resonating with this idea, a replica of Project Geländewagen will be auctioned off with all proceeds going to a charity that supports international creative communities.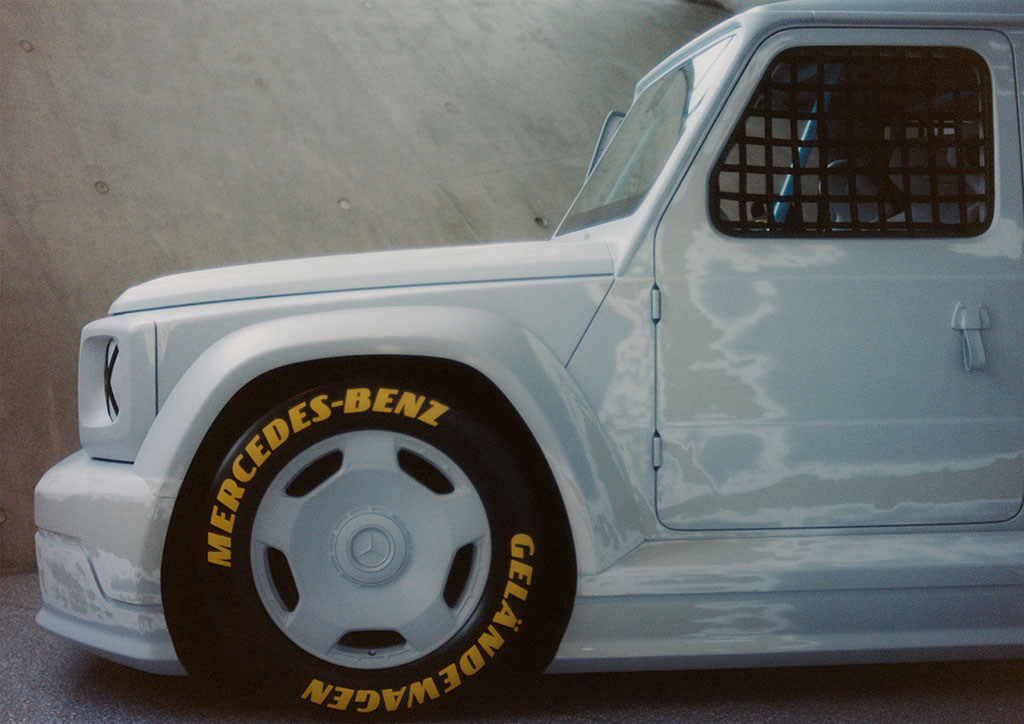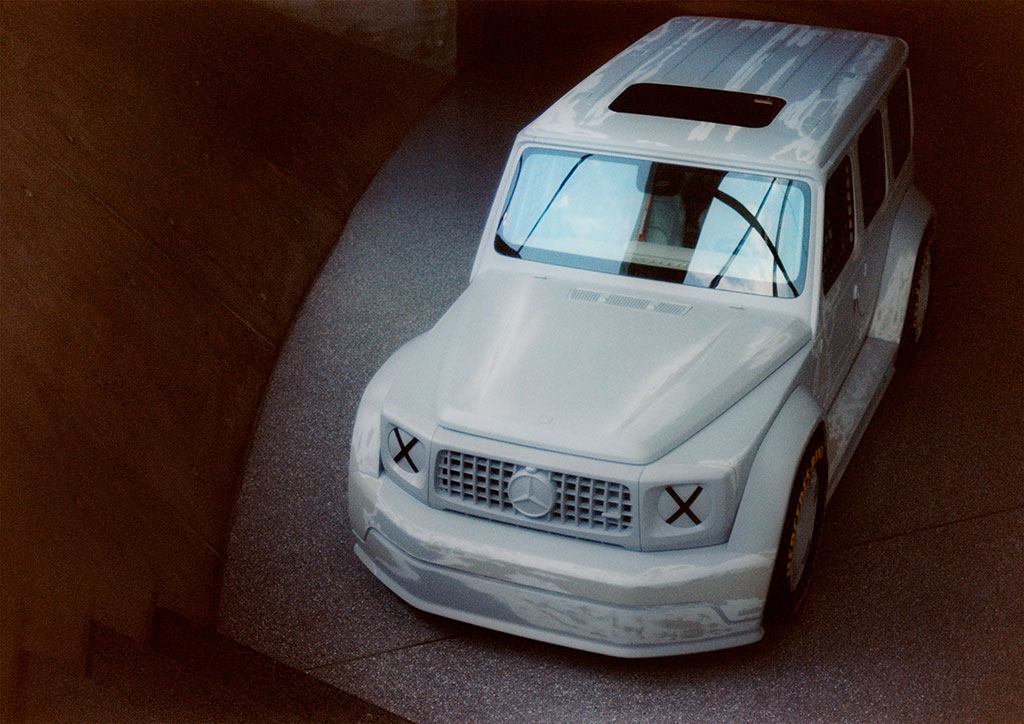 More on Project: Gelandewagen can be found here.
Release video: