For $141K, the New BMW Alpina XB7 Gets You High-End Luxury Paired With a 600HP Bi-Turbo V8
May 19, 2020 – There's no doubt that SUVs and crossovers are taking over the US market, so it makes sense that Alpina is bringing their first BMW SAV along in their fall lineup. The BMW Alpina XB7 is a refined combination of high performance and luxury comforts which can be yours for the modest price of $141,300.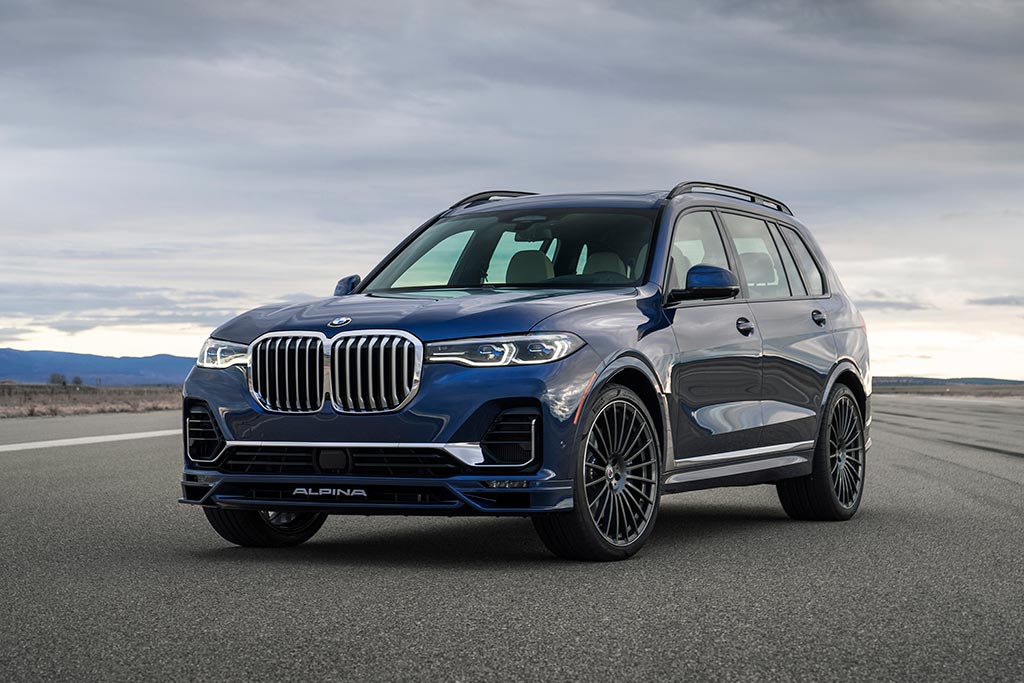 Now, yes, that's a lot of dough for the average Joe, but this SAV has got goodies to spare. The BMW Alpina XB7 comes with a bi-turbocharged 4.4L V8 producing 612 hp and 590 lb-ft of torque. With all that power, the XB7 goes from 0-60 in just 4 seconds. The twin turbos both have 2.1″ turbines to reduce lag and get you up to speed quicker, but Alpina actually limited the top speed to 180mph when equipped with the standard 21″ wheel and performance tire setup. With the custom Alpina Dynamic wheels, you can specify if you want performance summer or all-season runflat tires. The XB7 shares a similar stainless steel exhaust system as the Alpina B7 sedan that lets you control wether or not you want to hear how fast you're going.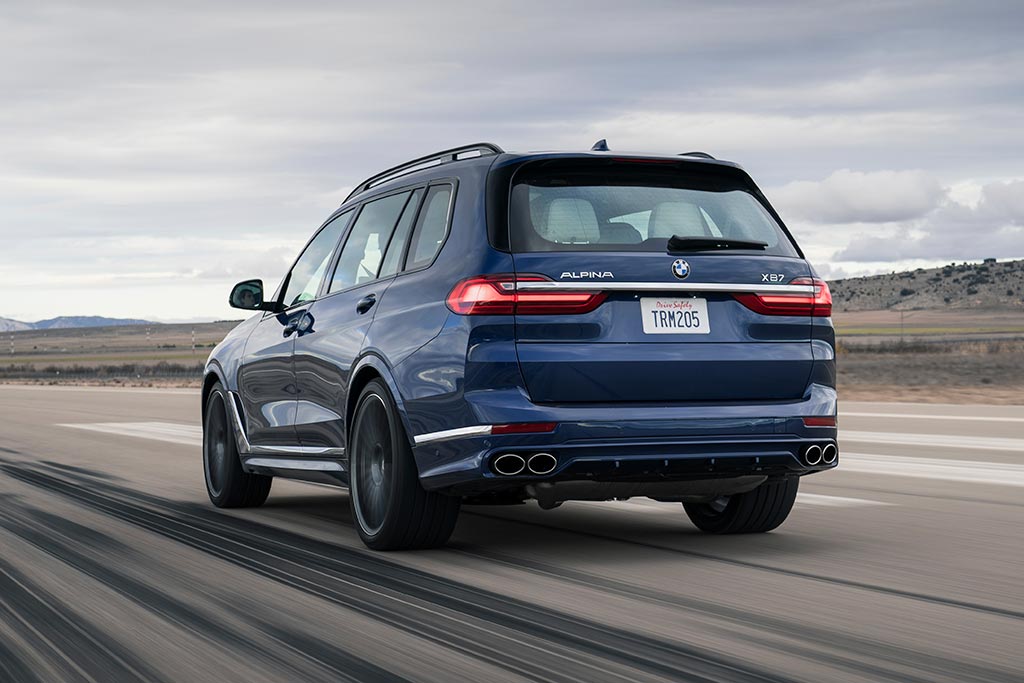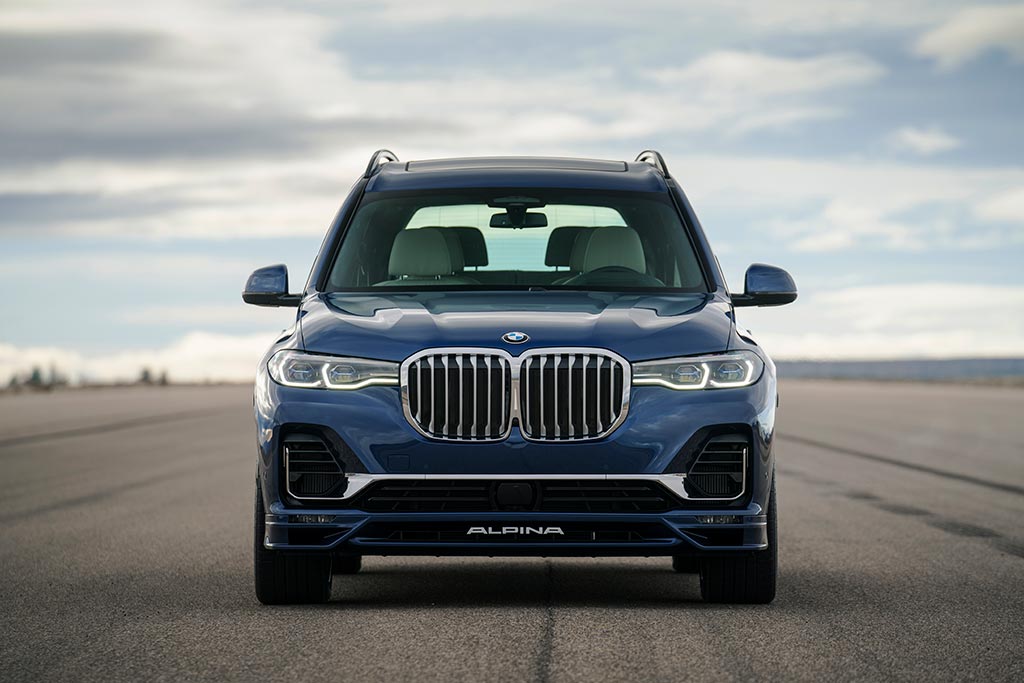 Suspension wise, the balance of performance and comfort is prevalent. The BMW Alpina XB7 features a two-axle air suspension setup with dampers tuned by Alpina to achieve this balance. The air suspension allows up to a 1.6″ change in ride height depending on current speed and performance settings chosen. With the ability to change it's center of gravity in a moment, the XB7 can be comfortable at low speeds and vicious at highs. Additional suspension parts work to refine the cornering capabilities of this SAV and combat roll like; reinforced torsion struts, dome-bulkhead strut, and electromechanical anti-roll bars.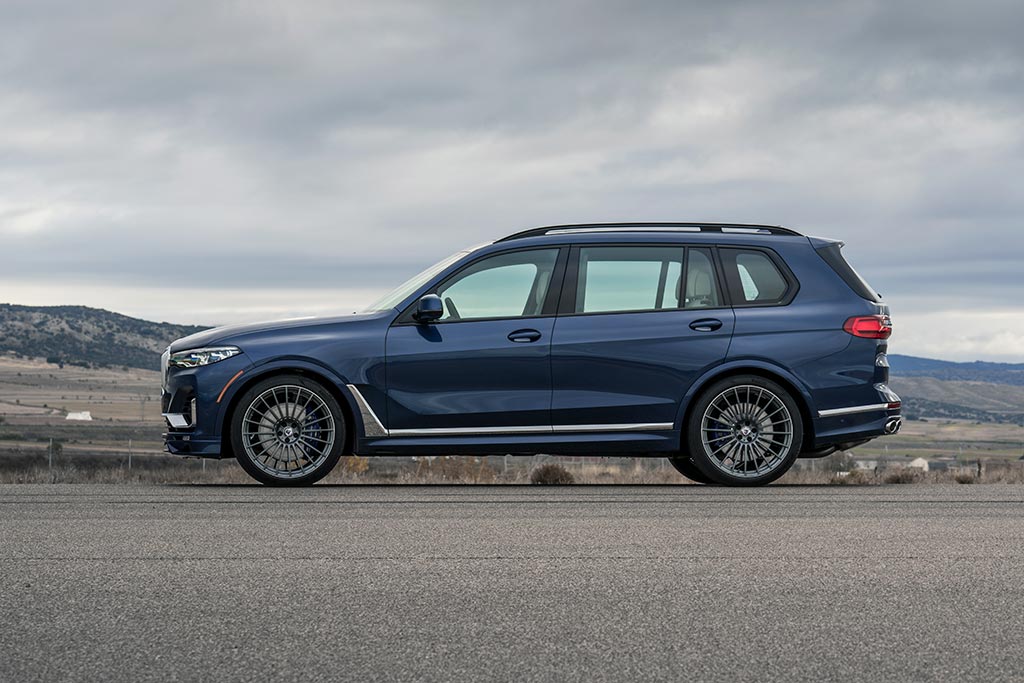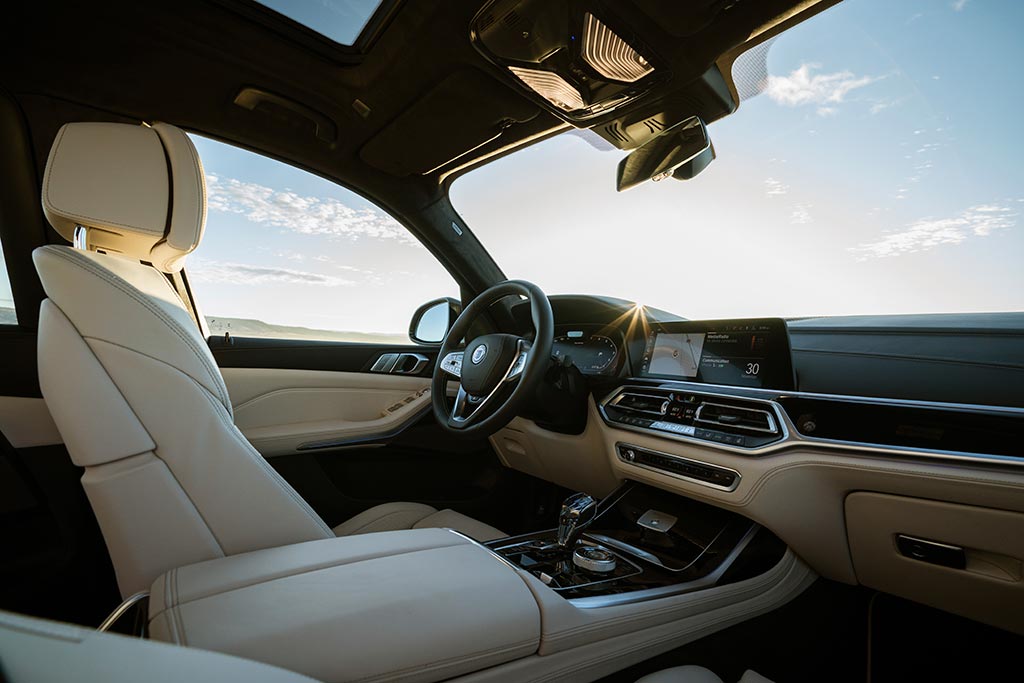 The interior is what you'd expect from a luxury automotive manufacturer and more. There are 3 rows of high-end Maerino Leather multicontour seating with 2 captains chairs in the second row. Alcantera headliner frames its optional Panorama Sky Lounge LED Roof, which "generates a very special aura when darkness falls, with LED light spreading evenly across the glass surfaces to illuminate more than 15,000 graphic patterns and generate a display reminiscent of a starlit sky." Fancy is an understatement.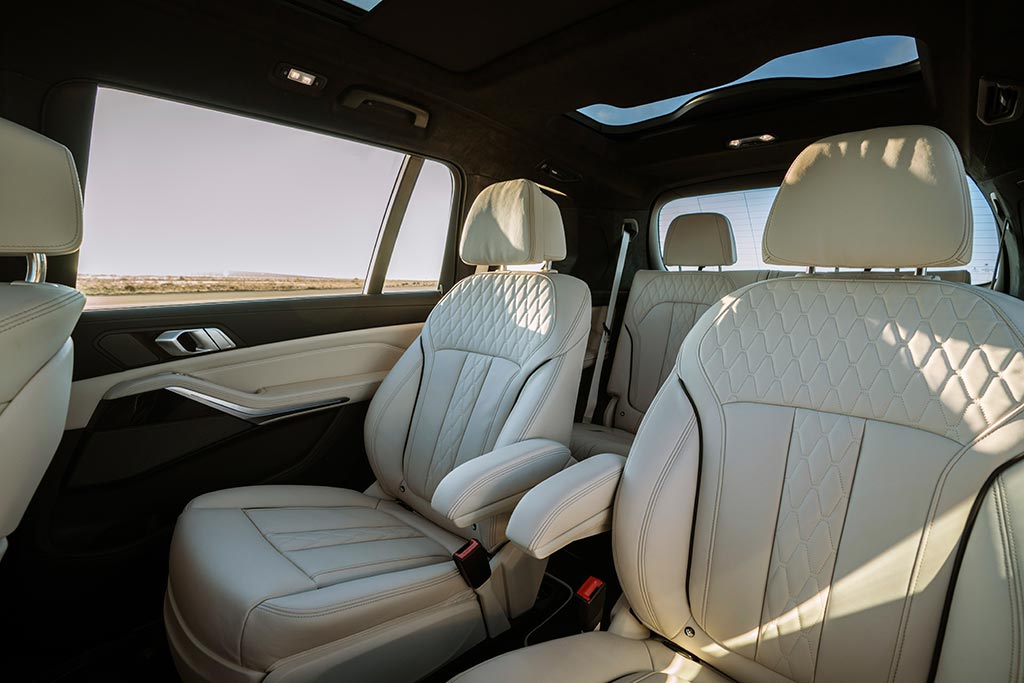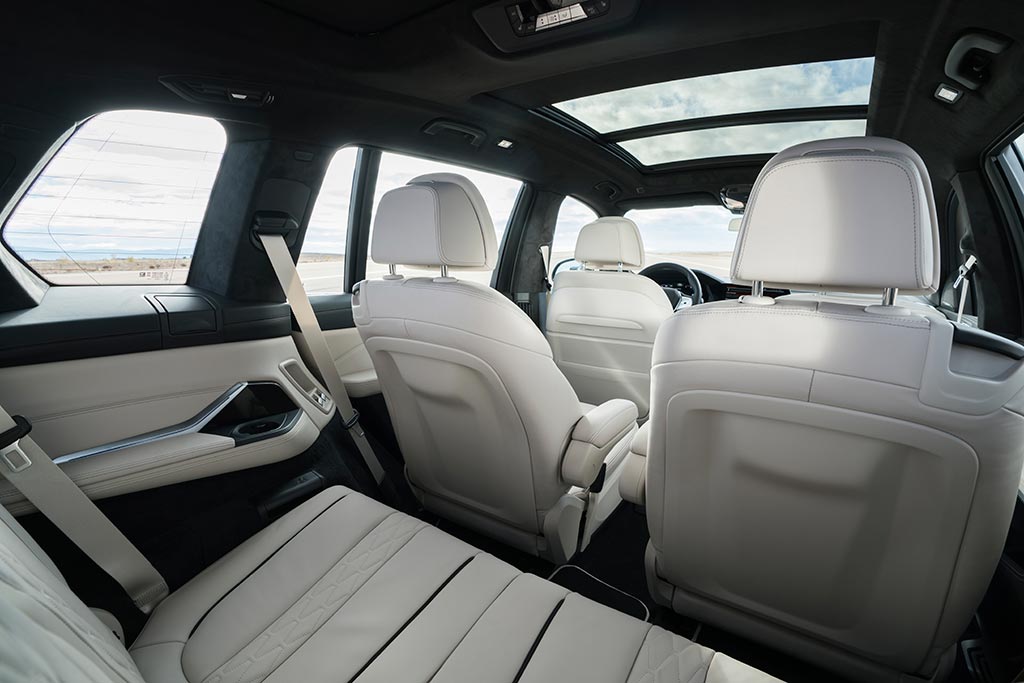 The XB7 exemplifies Alpina's dedication to luxury and performance.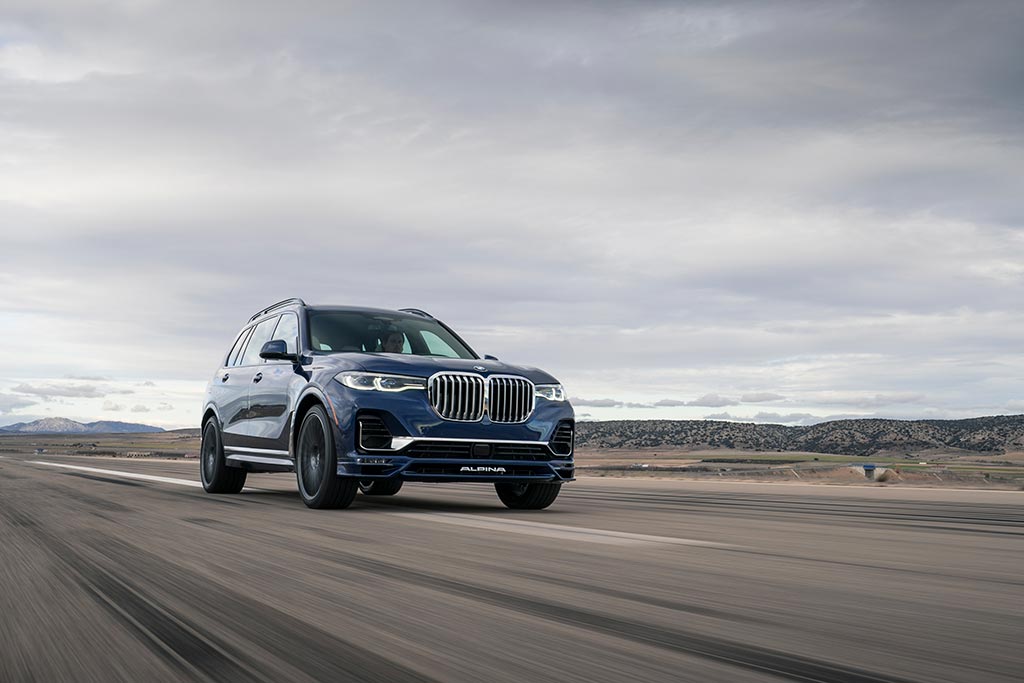 For more on the BMW Alpina XB7 click here.