The Porsche Taycan Cross Turismo: An Off-Roadable EV Wagon
March 05, 2021 – Porsche has officially announced the expansion of their all-electric sports car range, and the newest edition is an off-road, shooting brake dream — the Porsche Taycan Cross Turismo. Many of the Cross Turismos strengths are taken from its sedan counterpart, with focus on performance and an exciting driving experience. Added to the mix is increased ground clearance for off-roadability, along with the much needed extra cargo space.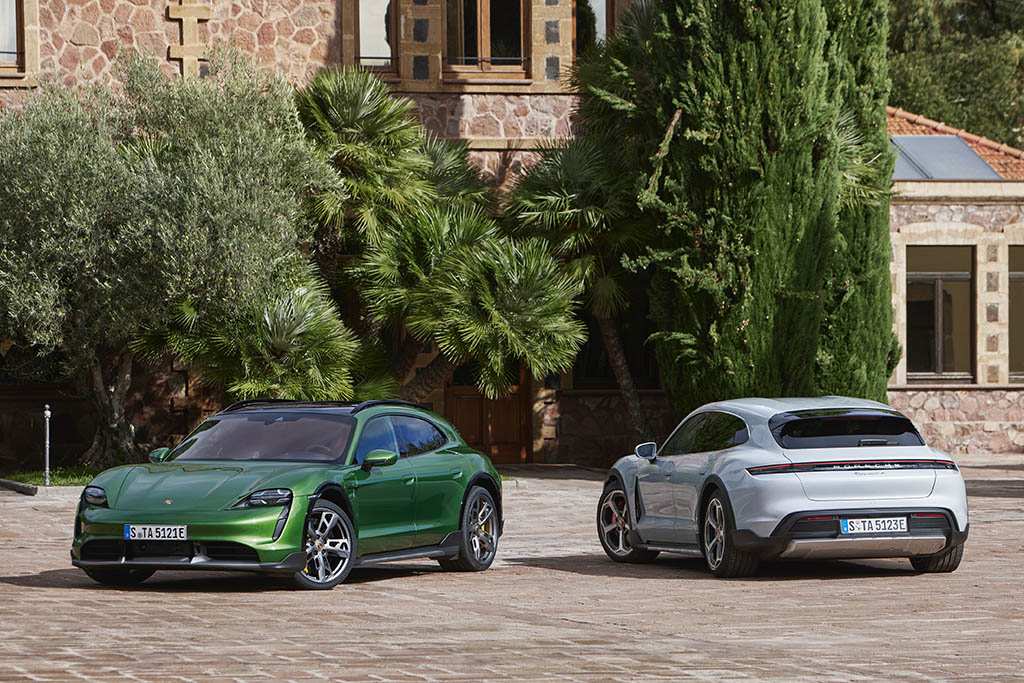 While the Taycan Cross Turismo will continue with the same front end, which has to be one of the best looking of all EVs, it will feature a longer, flatter roofline compared to its sedan counterpart. Also changed will be the fender extensions, unique rocker panels, front and rear fascia, and a 20 mm higher ride height.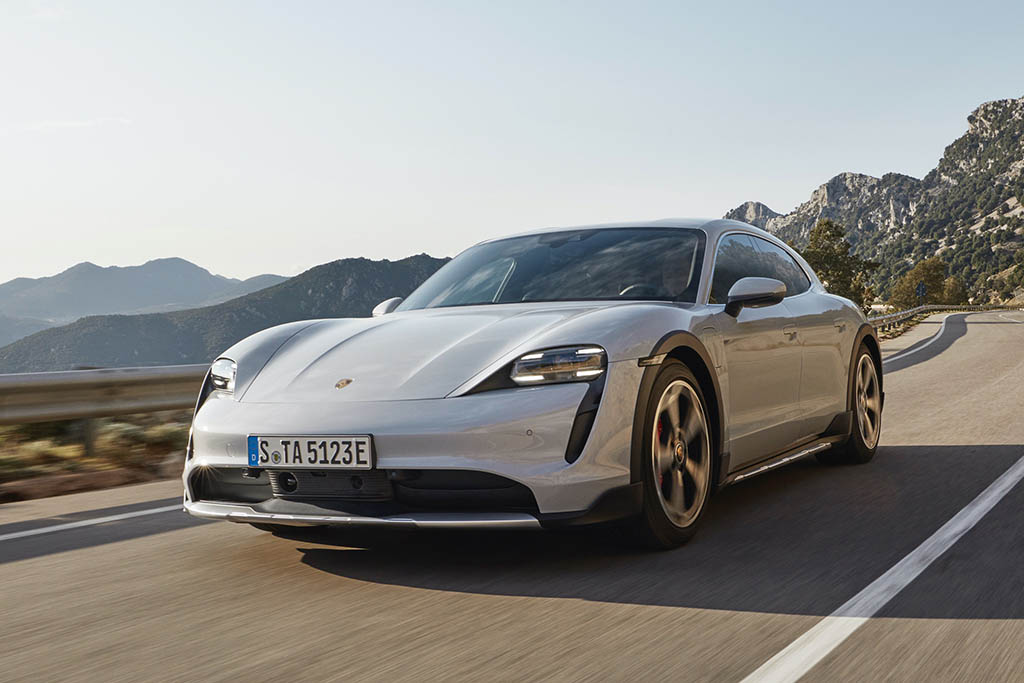 The Cross Turismo is in no way a rock-crawling off-roader, but it does however come with a Gravel mode, which increases the ride height an additional 10 mm, while also setting the suspension firmness, traction and stability control, and torque management system. All of these functions combined help the Taycan Cross Tursimo to maximize its grip over loose surfaces, including rocks, mud, sand, and gravel. This alone gives the Taycan more versatility over most EVs out there, but the performance doesn't stop there. Off the gravel and back onto the road, the Taycan Turbo S Cross Tursimo can sprint to 60 mph in 2.7 seconds.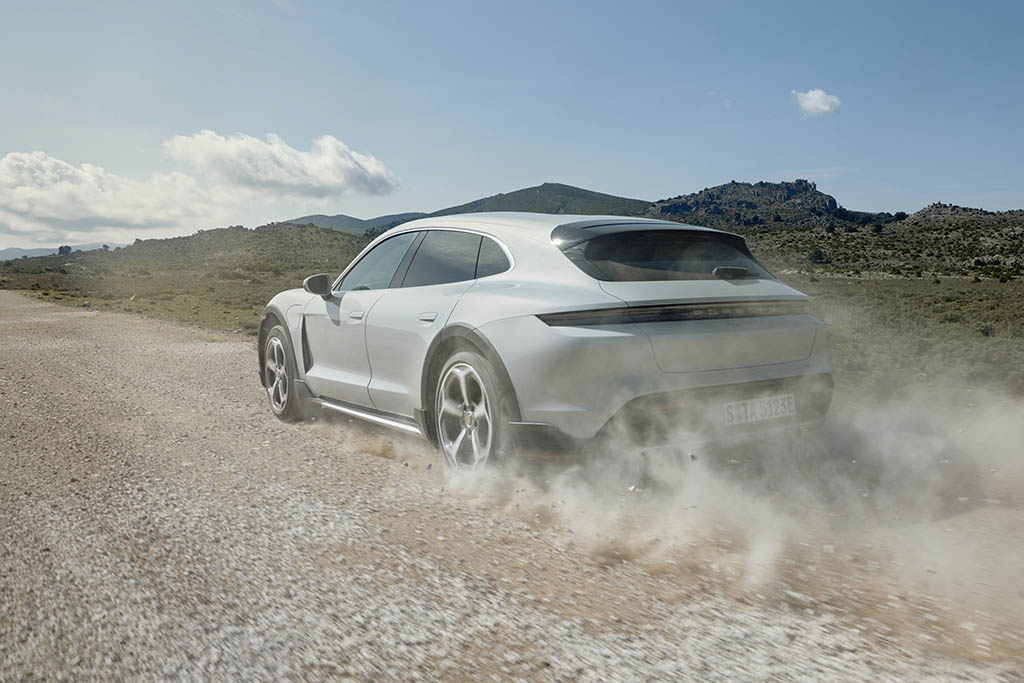 Moving to the interior, the Taycan Cross Turismo has several options available, including Porsche InnoDrive, Head Up Display, 14-way seats with massage functionality, and Bose and Burmester audio systems.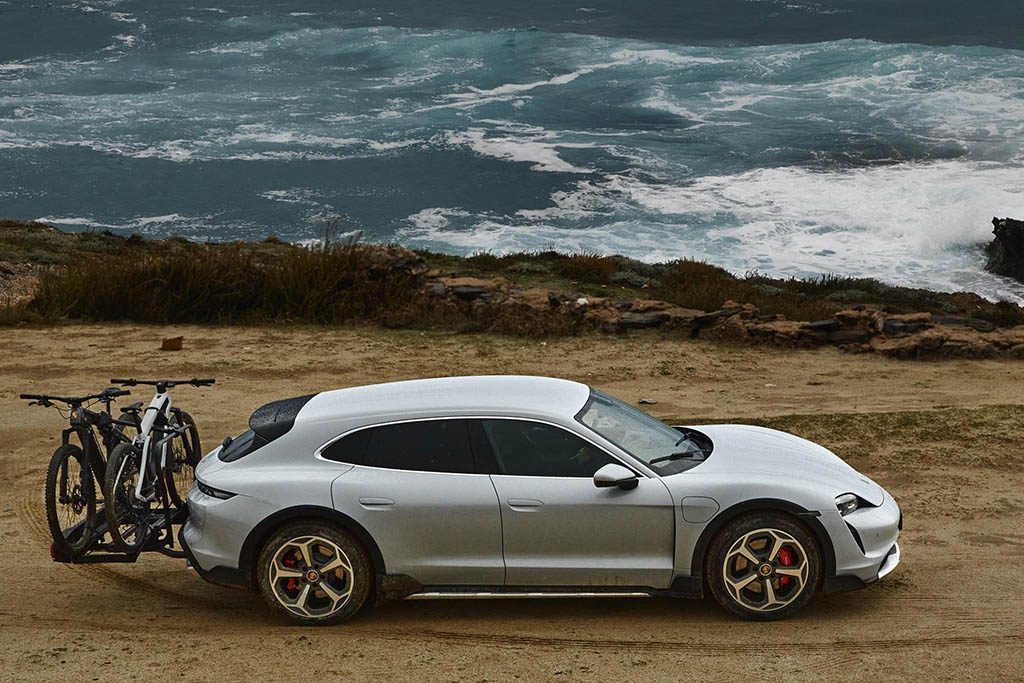 Four different Porsche Taycan Cross Turismo models will be available at the launch, including the Taycan 4 Cross Turismo, Taycan 4S Cross Turismo, Taycan Turbo Cross Tursimo, and Taycan Turbo S Cross Tursimo. All variants of the Cross Turismo will feature an all-wheel drive system powered by dual-motors, a two-speed rear transmission, Porsche Adaptive Suspension Management in conjunction with air suspension, and much more. No EPA-estimated figures for range have been disclosed yet, but out is expected that they will be slightly lower than that of its sedan counterpart.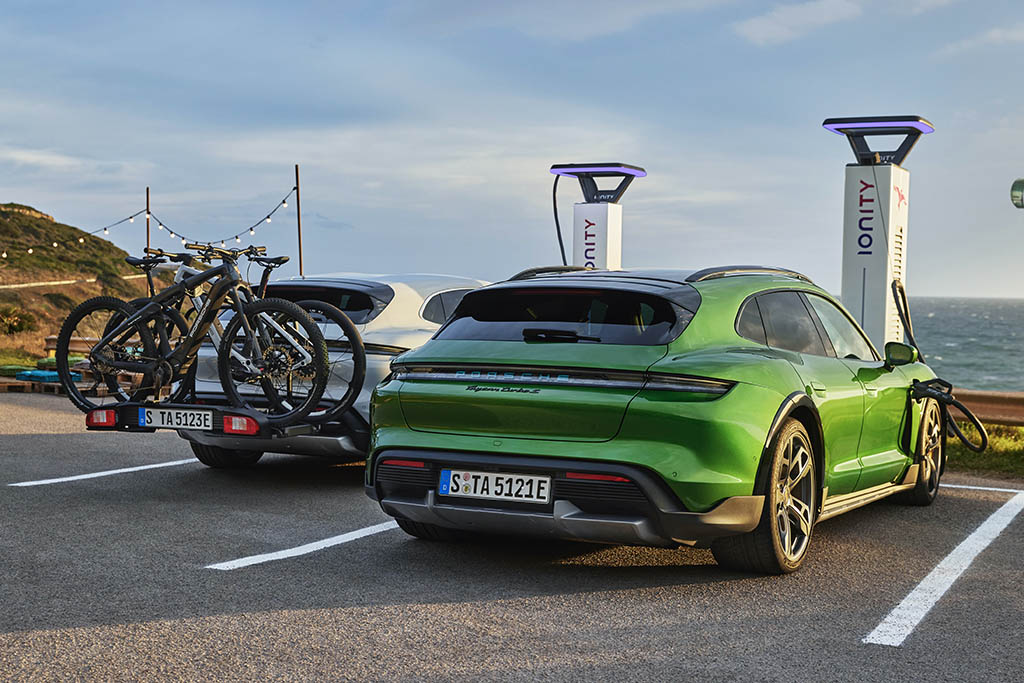 Pricing for the Porsche Taycan 4 Cross Turismo starts at $92,250, and goes all the way up to $188,950 for the Turbo S model. Porsche also sweetens the deal with three years of free charging through Electrify America. The new Porsche variant will go on sale later this summer.