Toyota Reveals 2022 GR Supra A91-CF Edition
June 04, 2021 – Come 2022, Toyota has a limited, special edition coupe hitting showroom floors that you're most definitely going to want to get yours hands on — introducing the Toyota GR Supra A91-CF Edition. The GR, which stands for Gazoo Racing, is still linked to the Supra nameplate, but the additional CF at the end stands for Carbon Fiber, and this special edition Supra has a heck of a lot of it.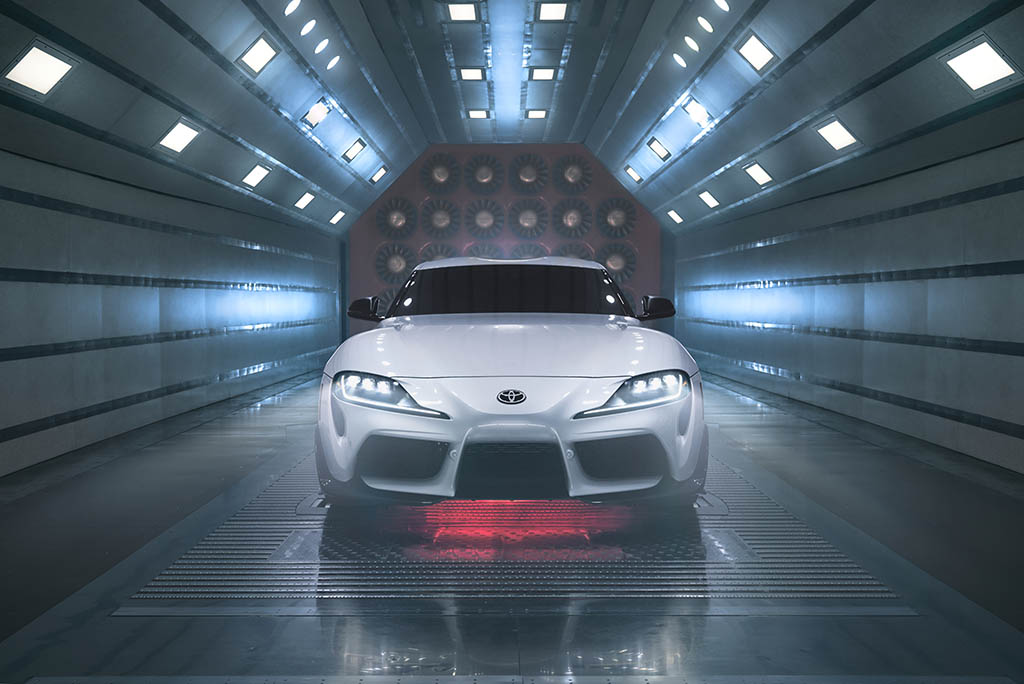 This updated Mark V Supra maintains the sleek, stylish look automotive fans have come to know and love, but introduces a couple extra bells and whistles. To start, the GR Supra CF Edition adds carbon fiber accents and a beautiful duckbill spoiler.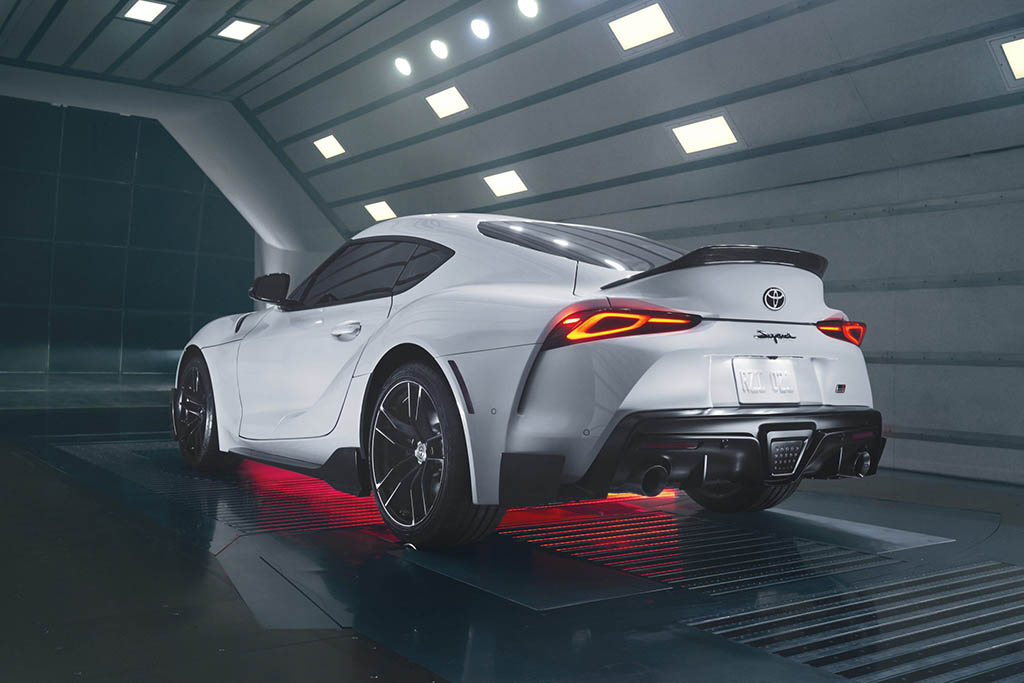 Toyota wouldn't come out and release a special edition supra with carbon fiber in its name unless the car had tons of it, and that is most definitely the case. The GR Supra A91-CF Edition features a brand new carbon fiber front splitter and larger canards, with additional carbon fiber side rockers that help to define the lower edge along the sides. Heading towards the back of the car, the carbon fiber dreams continue. For some increased downforce, and of course, looks, a carbon fiber duckbill has been attached to the trunk, and for catching air down below, lower canards have also been attached.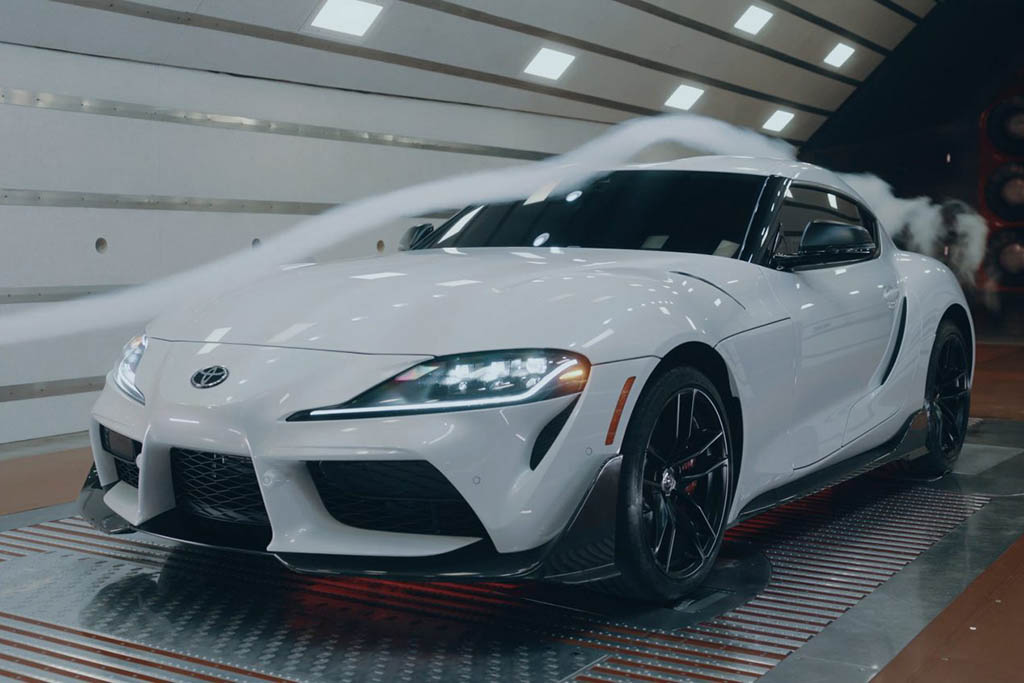 This aero kit is more than just for looks, and indeed serves a functional purpose. Whether you're planning to take the A91-CF Supra to the track or the canyons, the kit improves both downforce and stability.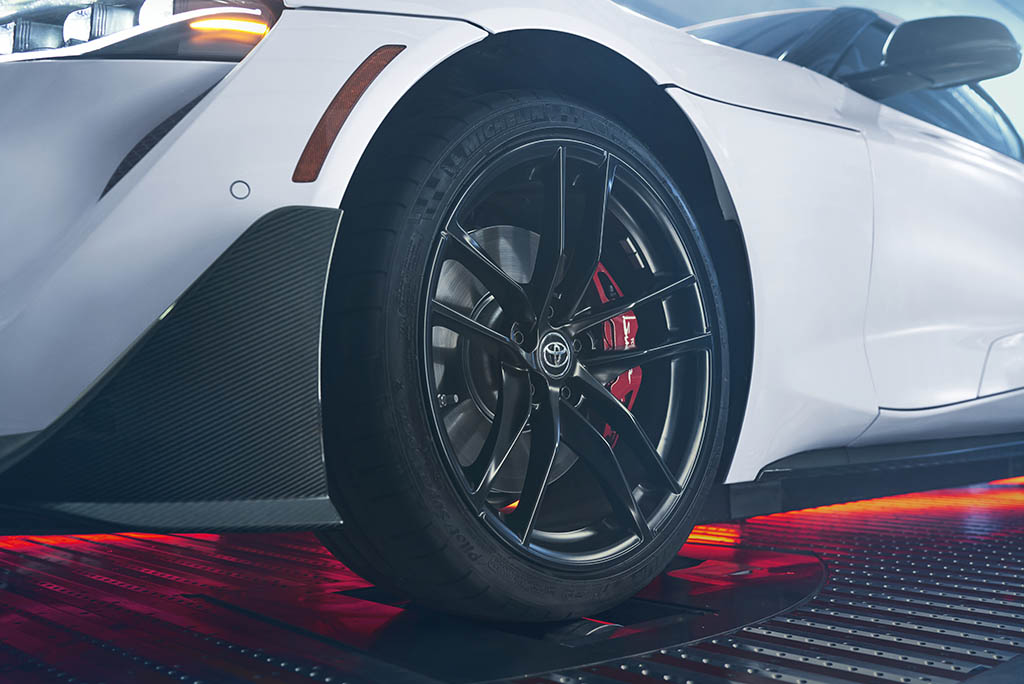 Additionally, the Toyota Supra A91-CF Edition comes standard with 19-inch wheels in a matte black color, which nicely compliments the available matte-gray Phantom paint color, with other choices including Absolute Zero White and Nitro Yellow. Pricing has yet to be announced, but Toyota says that will be available in the coming months, with dealer availability expected this Fall.