The Cleanest '75 Ford Bronco On Dirt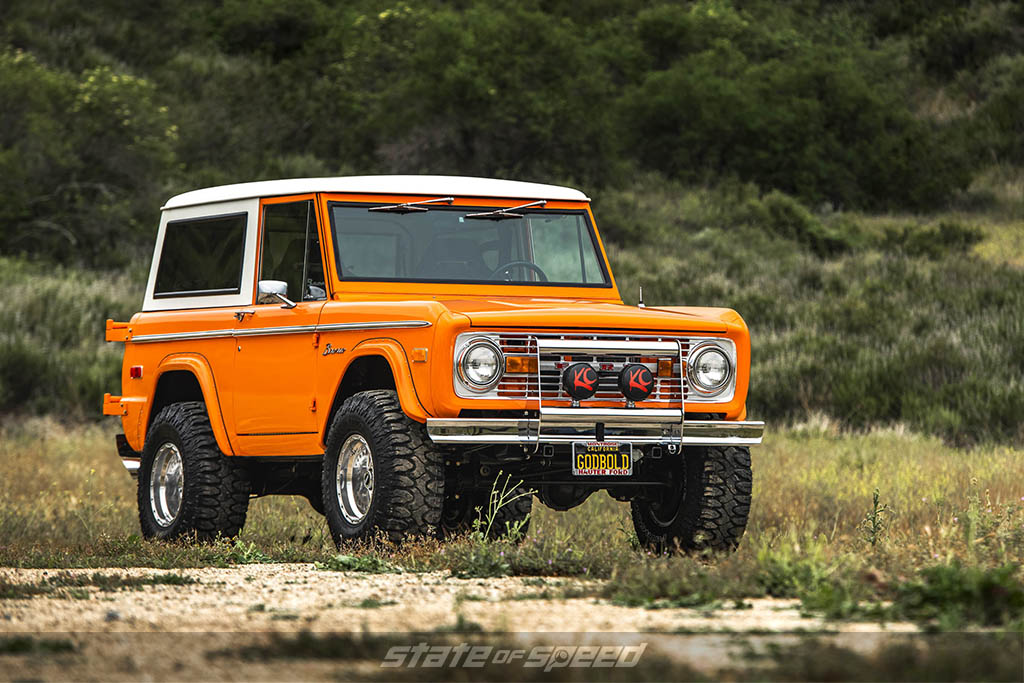 Jeff Godbold admits that his time owning this '75 Ford Bronco surely hasn't been the most exciting era the truck has ever seen. Actually, since its lengthy, in-depth rebuild, the Bronco really hasn't been worked all too hard, but that's mainly due in part because of how clean it has come to be. Jeff purchased the Bronco from the guy who invested the time to completely blow it apart and piece back together again with parts and products that would ultimately allow it to perform and look better than it has in its 47 years in existence. And who'd want to go and get those kind of results muddy?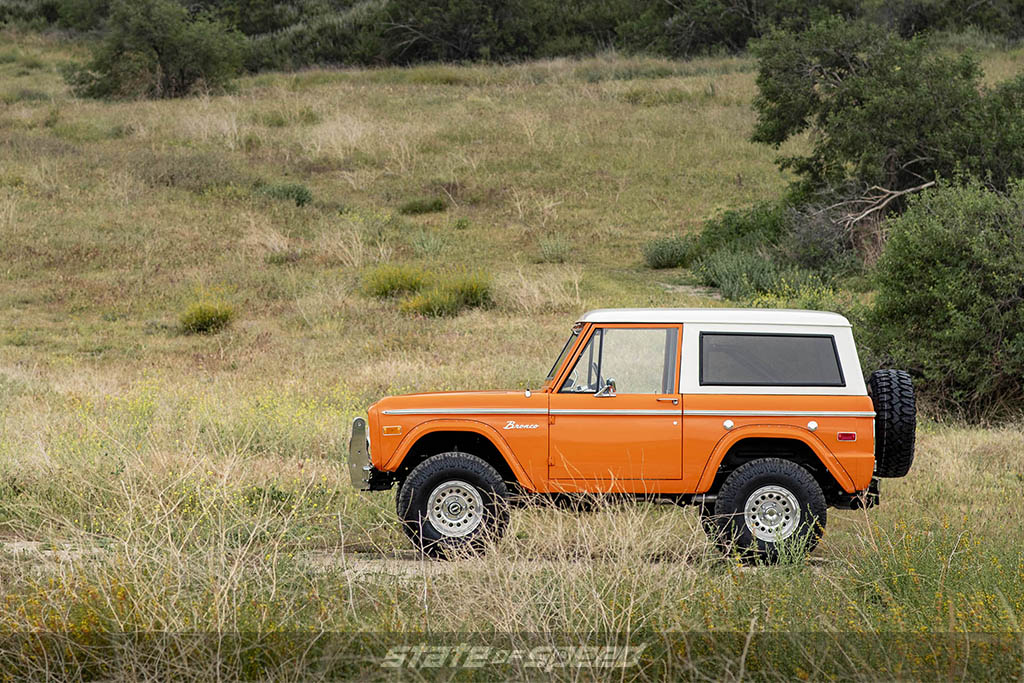 "I purchased the Ford Bronco completely done in 2012", Jeff says. "The guy I bought it from was an older retired police officer, who spent several years doing most of the work himself. With the exception of waiting a couple years for the bodywork and paint to be completed, he did his part in pretty good time." 
Time, in fact, was something that the previous owner put a large emphasis on. When he sold the Bronco to Jeff, he also included a rather extensive parts and cost list, as well as a well-organized log of billable hours that accounted for everything from the 13-hour engine and transmission rebuild job on 1/20/2009 right down to the 2-hour wash and vacuum back on 10/10/2005. Every other imaginable modification in between is also accounted for, as you could imagine, which is awesome to see actually. This very detailed record keeping has given Jeff a level of insight most folks don't get when buying someone else's project vehicle.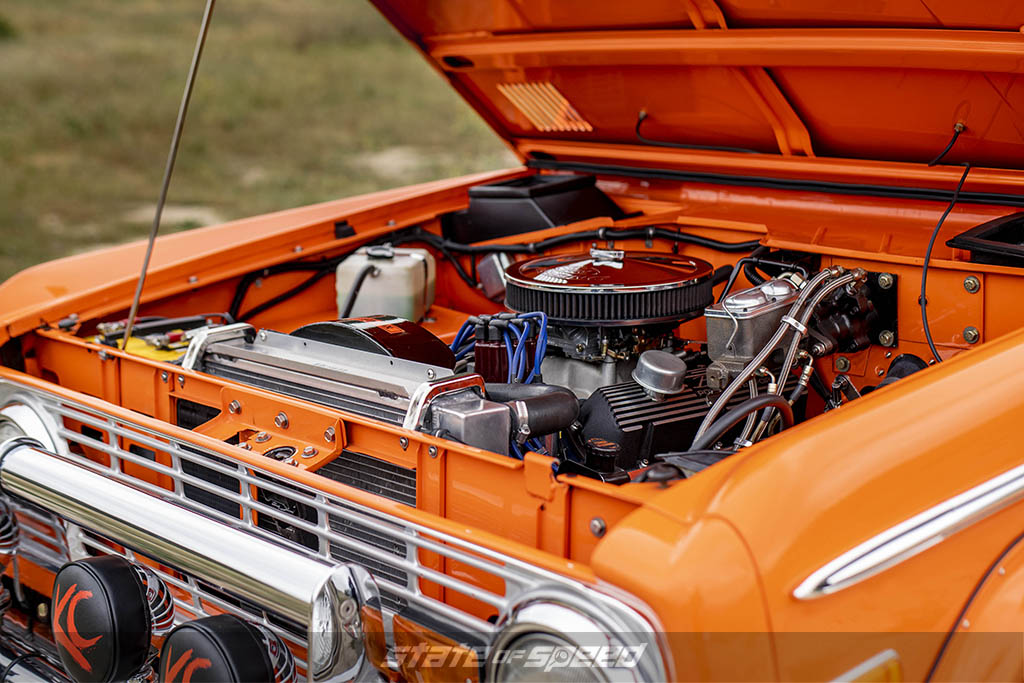 High on the list of completed chores was the rebuild of the 347ci stroker engine that has all the bells and whistles any gearhead would flip over, and to capitalize on all the extra performance gains, Jeff added an overdrive transmission after he took ownership of the Ford Bronco to make it more freeway-friendly. Also on the logbook is a 2-inch body lift with all new mounts and bolts, as well as new American Racing wheels, center caps, lug nuts and locks and finished off properly with 33-inch Milestar Patagonia M/T tires.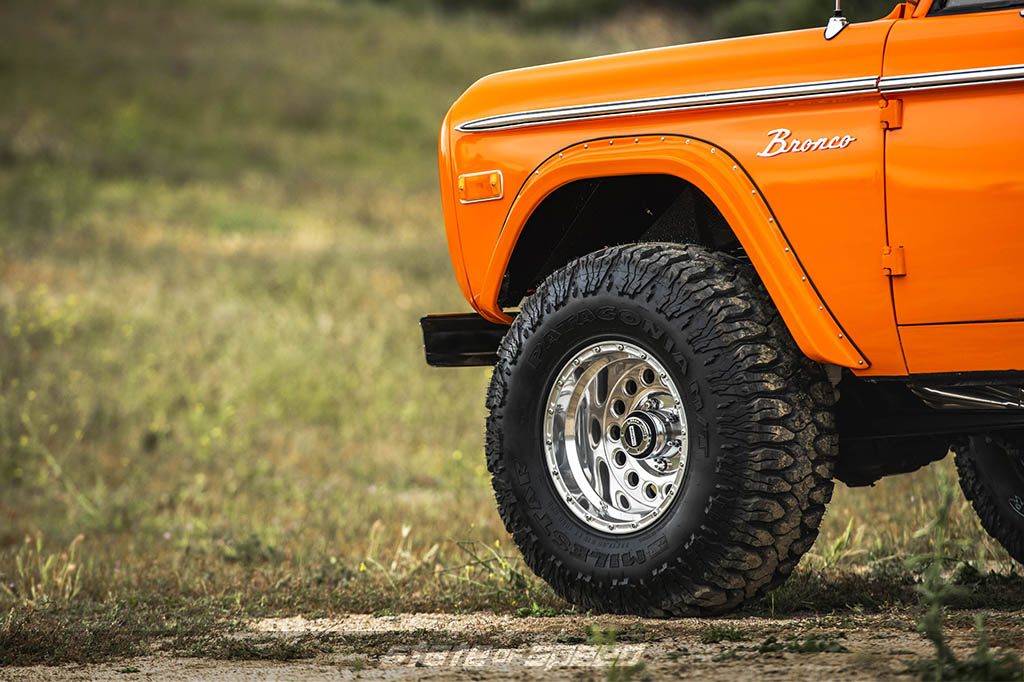 This '75 is basically a brand new rig, and has been built to easily conquer rugged terrain, although it has only been assigned light duty work since its completion. Don't go pointing fingers at Jeff for this, as the previous owner also kept the Bronco in the garage most of the time since he thought it turned out too nice to have to power wash every weekend. 
It's just one of those rare gems that is a direct product of someone's grand vision, and in this case fueled by a period of his absolute mania.
"We've towed the Bronco with our motorhome and driven it around some during our outings, but nothing too crazy", Jeff admits. "I've also taken it to a car show, even though that's not really my thing, but the response to it was nothing short of amazing", he adds. Even though the Bronco has been equipped to handle the trails, the quality of its reworking has placed it in the show vehicle category, which wasn't the original intent. Either way, there's something to be said about owning a classic off-road truck of this caliber. It's just one of those rare gems that is a direct product of someone's grand vision, and in this case fueled by a period of his absolute mania. 
At the end of the all-encompassing parts and labor list is a grand totaling of just about $63k, which sounds about right. There may have been some other costs that slipped by the last owner, but he didn't seem like the type to leave anything out. Jeff didn't pay that much to bring the Bronco home, naturally, but in today's current market for vintage Ford Broncos, this number sits somewhere on the low end considering the extent of its rebuild. With the release of the new 2021 Ford Bronco, there seems to be an undeniable uptick in sales of classic models that could be peaking right now due to timely nostalgia. That's what we've come up with anyway, but that sure would explain the spike in resale value.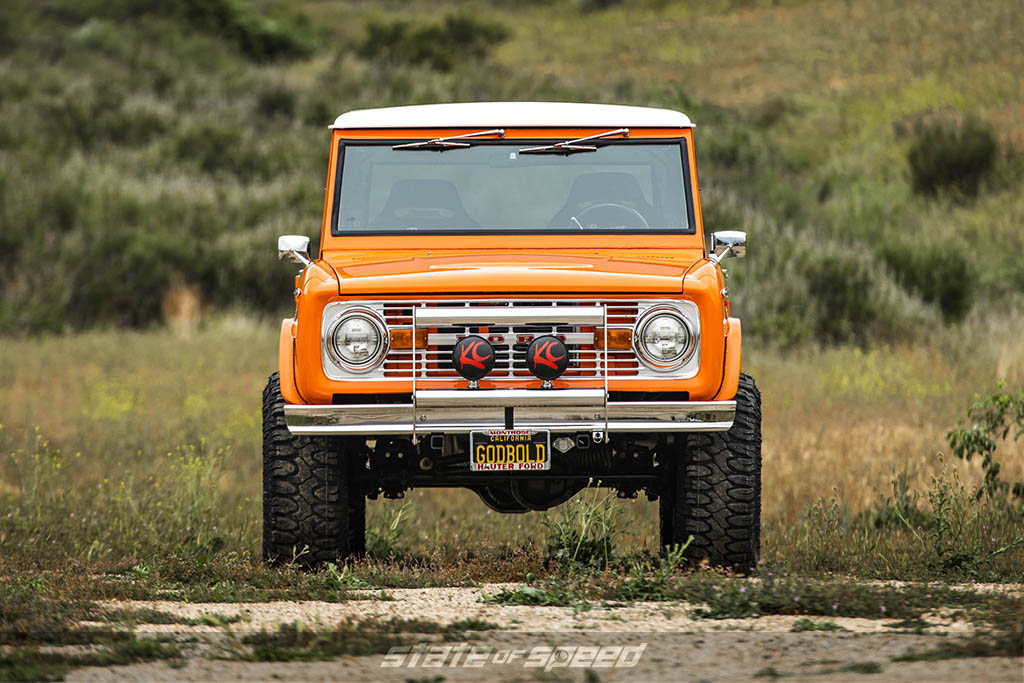 You'd be hard pressed to find another Bronco that has been restored to this '75's pedigree. There's always new evidence to be found of it with every inspection, and of course when pouring through the list of modifications that has been compiled during its transition. Jeff has had quite a number of custom vehicles in the 25 years that he's been into cars, and even though he might not drive the Bronco as much as any of the others, he has appreciated the time spent with it. 
The moment has come for Jeff to release the '75 Ford Bronco into the care of another owner, and he can only hope it might get more use in the dirt as it is certainly equipped to handle it. On the other hand, he wouldn't blame them for deciding to continue the tradition of keeping the Bronco as clean as can be. What would your driving habits be with this machine if you happened to find yourself its next lucky owner?
Click Here to view the 1975 Ford Bronco on Bring A Trailer.