Are 35 Inch Tires Right for Your Rig?
The number one question people ask about is what size tire will fit my vehicle. Nothing gives your off road vehicle a more aggressive look than larger tires, and custom wheels. Fortunately, larger tires will give you just as much of a performance gain as they do a visual enhancement. One of the most popular tire sizes is a 35 inch tall tire. Depending on your vehicle, 35 inch tires could be a simple bolt on process, or entail several modifications in order to make them fit. If you have an AWD, car based overlander, or small SUV, you might want to try something smaller. On the other hand, a full size truck can allow enough clearance to bolt on 35's with no issues.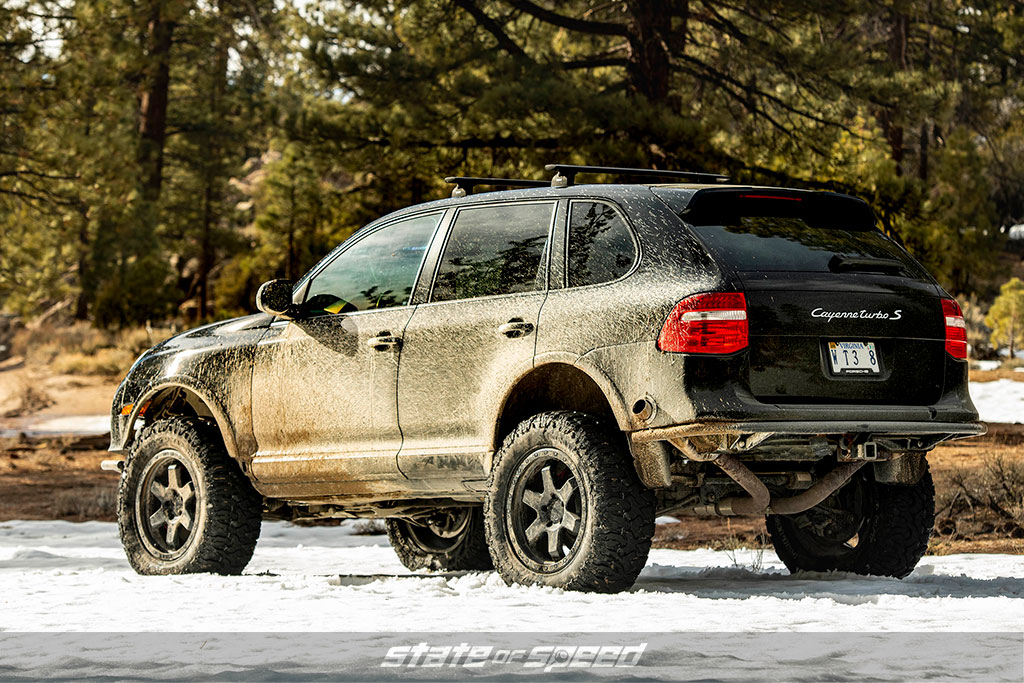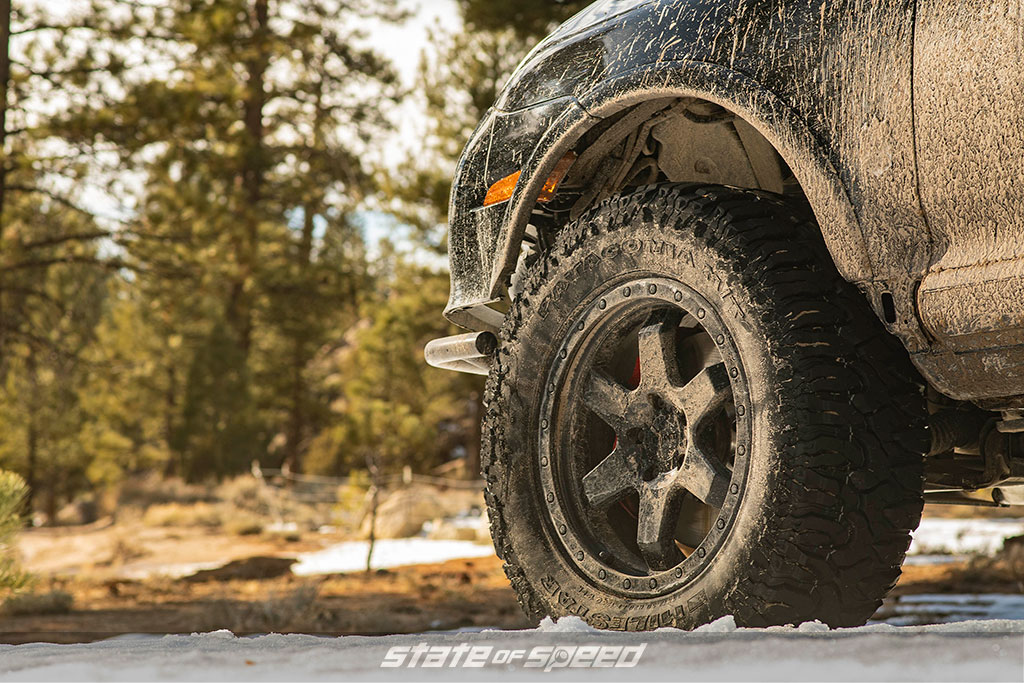 Automotive designers tend to make the wheel openings tall, but narrow. It probably has to do with aerodynamics. The wind turbulence created by wheel openings affects the coefficient of drag considerably which also reduces fuel mileage. Despite their good intentions, the lack of clearance is a real issue. Modern trucks have plastic fender flares, and side body cladding that can also hamper your efforts to fit larger than standard tires. In the past you could simply get out a saw, and cut the sheet metal away. Most people with new vehicles frown upon this as it is irreversible. Many don't want to cut into such a large investment; that's why lift kits are used. Not only do lift kits give additional ground clearance, but they also provide more room for larger tires.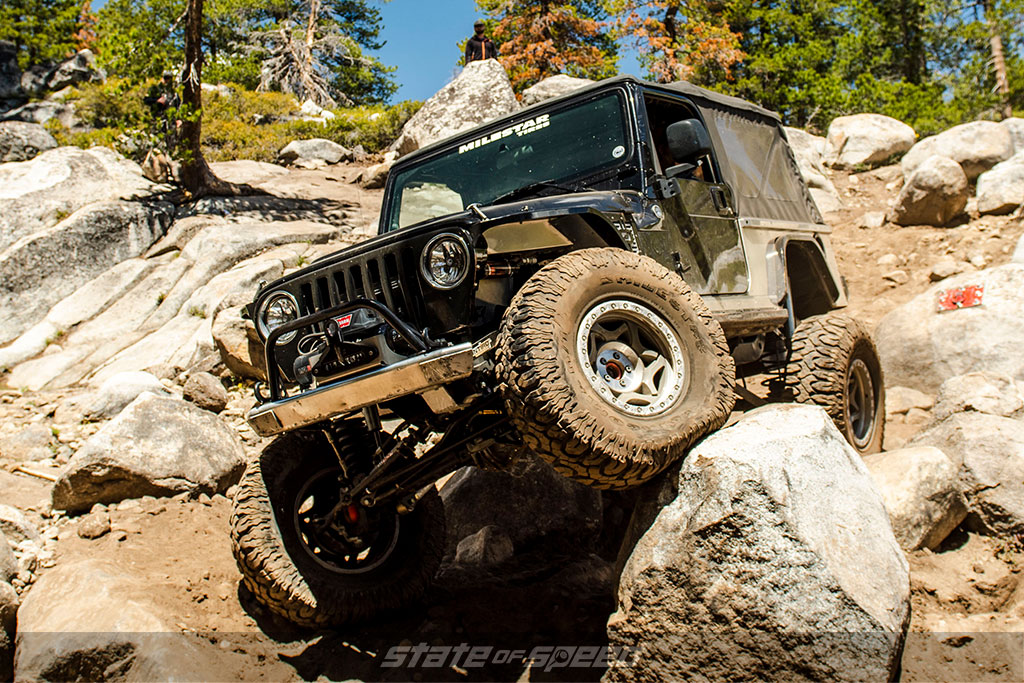 So why go to all that trouble you may ask? The answer is because your tires are the only thing between you and the dirt. Would you rather hike a trail in a pair of ice skates, or hiking boots? Some of us wouldn't want to be on ice with ice skates let alone on a trail, but that's another topic. Once you have increased the width of your tires, the only other way to increase the size of the contact patch is with a larger diameter. The contact patch is the surface area of the tire that directly makes contact with the ground. As the tire gets wider, the contact patch increases in width. As the tire diameter increases, the contact patch also grows in length. Increasing the length of your contact patch can give you much more contact patch on the ground. The size of the contact patch is critical because it provides the grip needed to stop, go, and turn. Increasing the contact patch is the easiest way to get better control.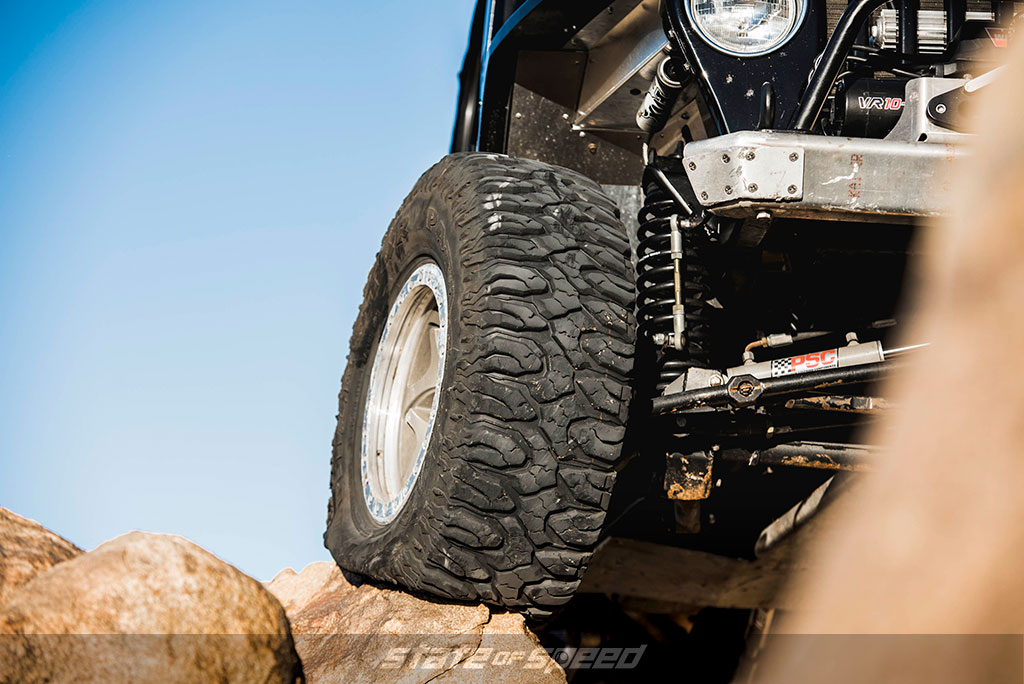 So why stop at 35 inches, why not go even bigger? That's a great question, and the reason is simple. Once your tires reach a certain size, they start to affect other parts of your vehicle. They will put a strain on driveline components, and your gear ratio might not be suitable to allow the engine to operate in the correct RPM range that it needs. The bigger tires may be too much for your steering components as the contact patch creates so much grip. You also need to consider your brakes. You can see that once you start making changes to your vehicle, it creates a huge snowball rolling downhill. You will end up spending thousands of dollars, and entirely re-engineering your vehicle. That's why tires in the range of 32 to 35 inches are popular upgrades. They can be made to work without too much disturbance of your factory systems. Some people have trail only vehicles, but most of us also want to drive on the street, or commute to work.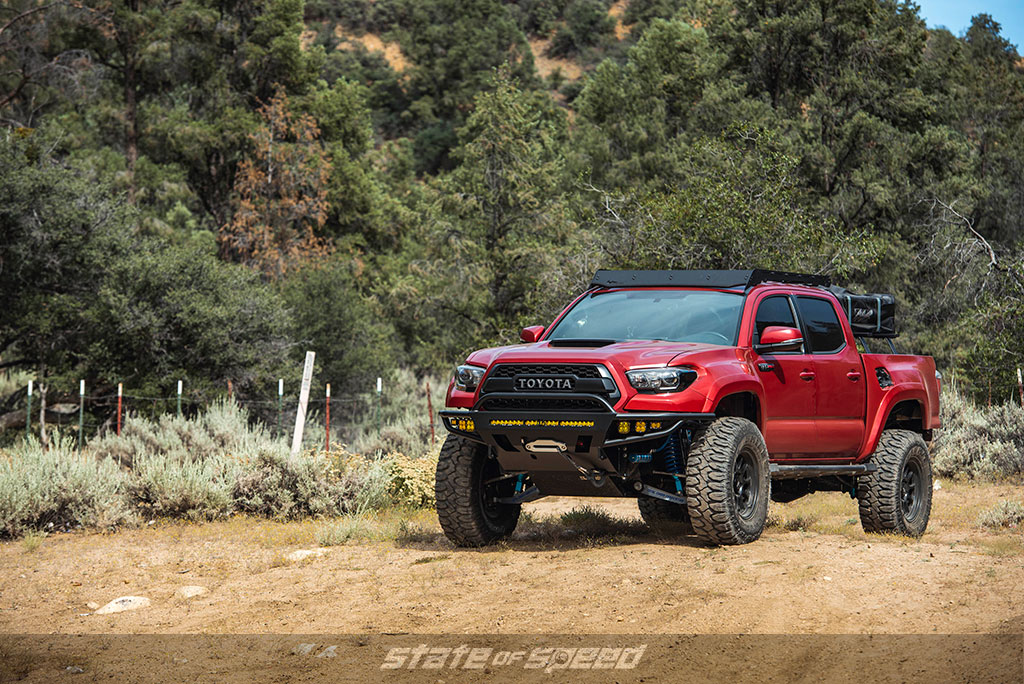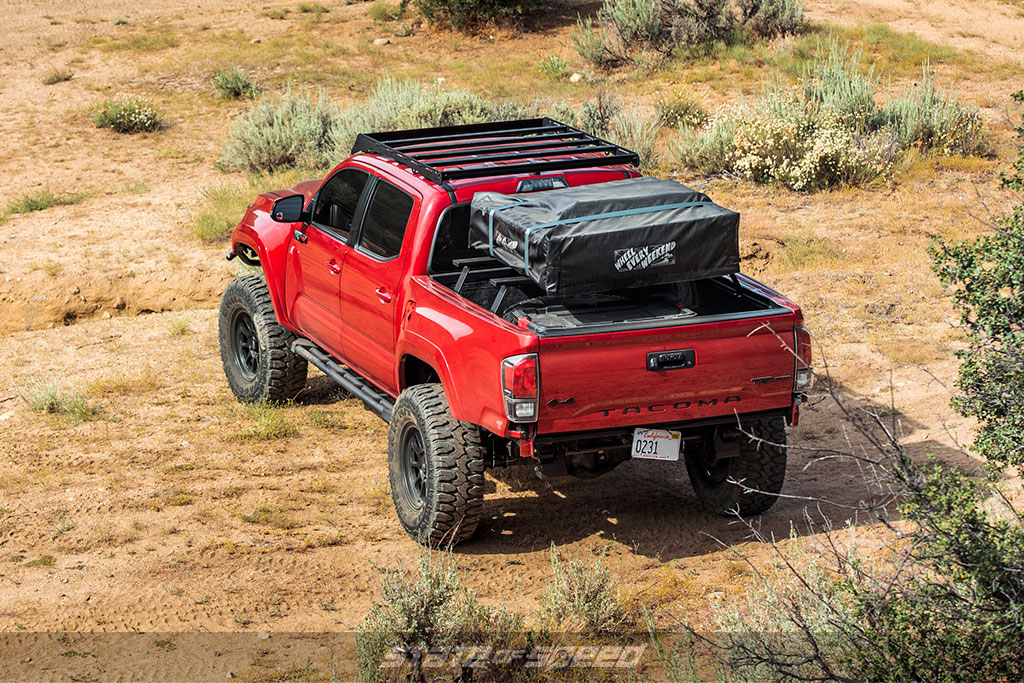 A 35 inch tall tire is still a big tire. It will affect your final drive ratio, and your braking, but many people will gladly accept that for the increase in traction. There is a camp that typically drives in muddy conditions who like tall narrow tires. They contend that the skinny tire cuts through the mud, and gets down to firm earth where there is traction. This only works if there is a bottom to the mud. If the mud is deeper than the distance between the surface of the mud, and your truck's frame or the body, then you are likely to get stuck. A wider tire will provide flotation. Instead of cutting into the mud, it will resist sinking in; allowing the vehicle to remain on top. As many people know, and all will find out, mud doesn't care either way. You can get stuck using a skinny, or a wide tire. The skinny tire concept is somewhat specialized. It doesn't work on wet roads, or sand. That's why most people prefer a wider tire.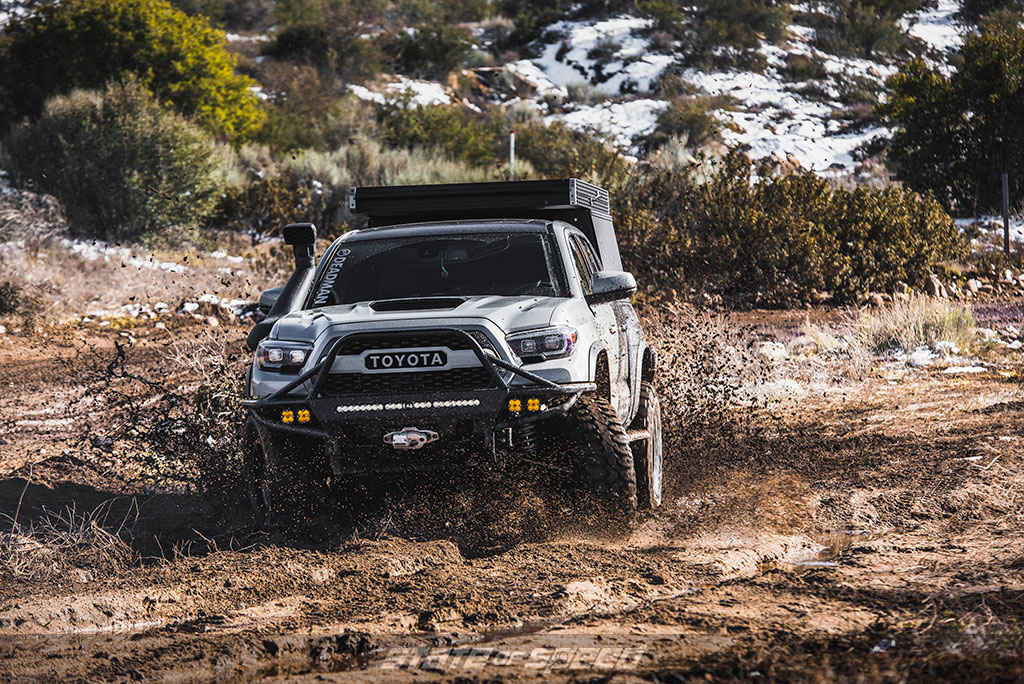 Personally, I like the way my vehicles handle with a large, wide tire. It feels much more stable to me, and it helps to build confidence when in certain off camber, or loose conditions. A larger tire also comes in handy when you are traversing ruts. Most of the time, it's much better to roll over the ruts, than to fall into them. If you are driving the same direction as the ruts, you may only have an inch of tire still riding on the top edge, and that's all it takes to stay on top. The same goes for washouts, or obstacles. When you come up to an obstacle that needs to be scaled, a taller tire will roll over it much easier than a shorter tire. The shorter tire will need to climb up the obstacle while the taller tire will have more of a tendency to roll over it.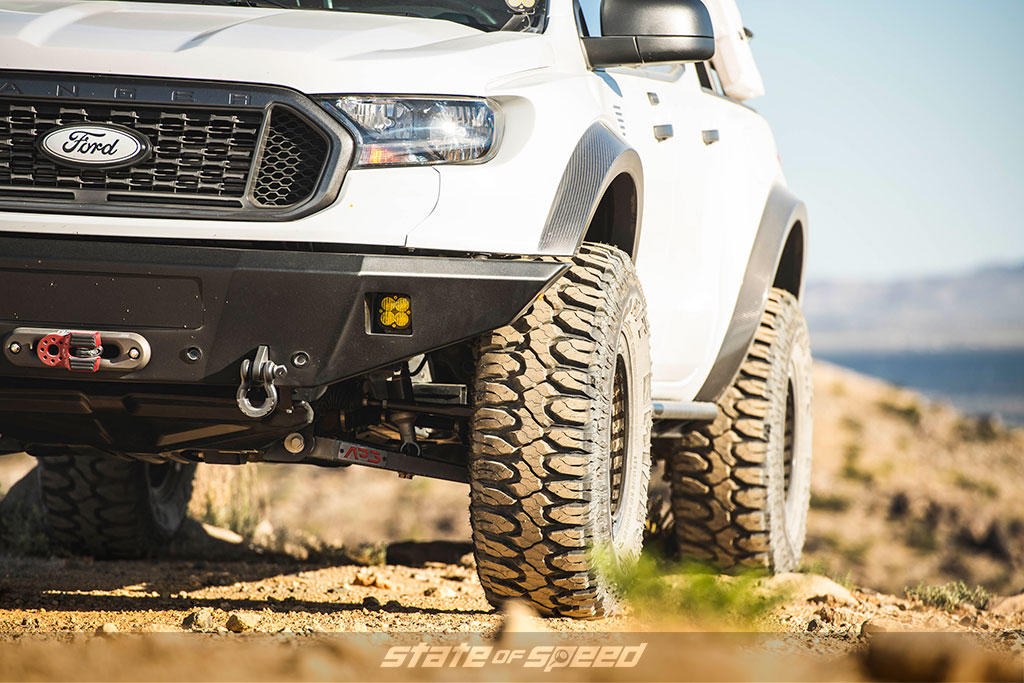 So you see, there is a reason why 35 inch tall tires are so popular. For most vehicles, they give you as much performance as possible without negatively impacting your vehicle. Like all modifications, you need to weigh the positives with the negatives. Most people will agree after weighing the options that installing 35 inch tall tires on your rig will give it the performance you want in the dirt, and set you apart from all the stock trucks out there.