A Closer Look at the 2021 Ford Bronco
Does the New Model live Up to the Hype?
There's a lot to be said about the re-release of vehicle models that go on years-long hiatuses. Some will love, like, or downright hate a factory's new rendition of an old classic. We've seen old muscle car nameplates flex once again in recent years, and while the resurrection of the Chevy Blazer did receive some positive attention at the jump, it really doesn't seem to be making a lasting impression amongst truck and SUV fans as the 2021 Ford Bronco promises to deliver. 
While we could go on a bit longer about why the Blazer didn't live up to its expectation, we aren't really here to touch on that. What we are here to do, however, is to examine just how new Ford Bronco stands to live up to the absolute legend that is its past self. While this task seems easy enough to do, it somehow feels a lot like dissecting a modern classic movie remake. Casual or impartial fans will see the new Bronco for what it is without being overly critical than decades-deep Bronco fanatics who will hold Ford directly responsible for not building their favorite truck "like they used to".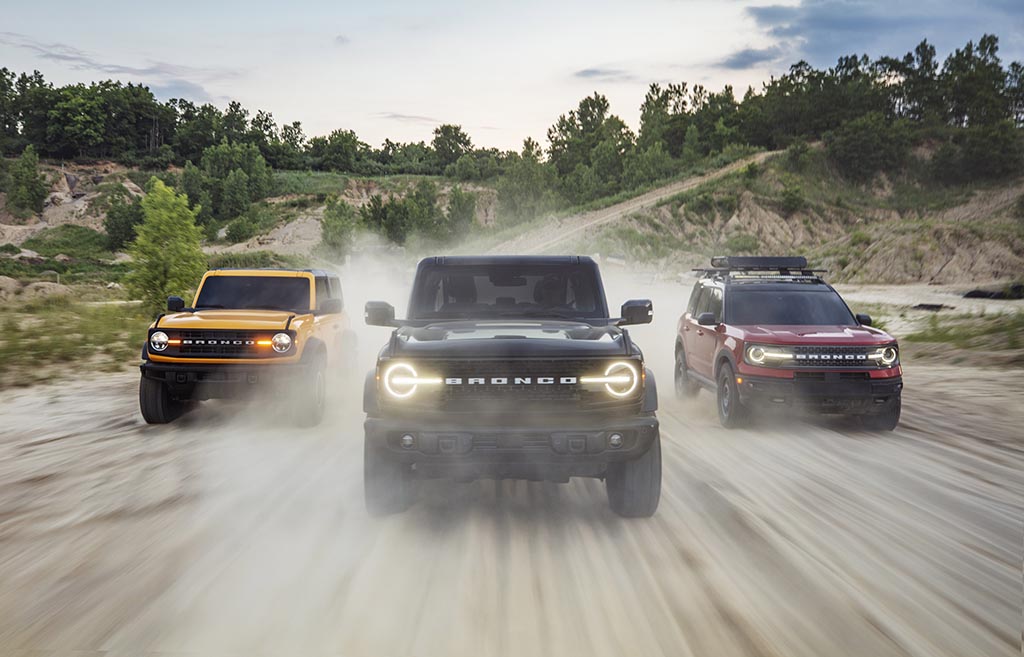 While this seems like dangerous grounds to be standing on, the Bronco does have a lot going for it, which makes it highly capable of scoring valuable points from across the many categories of admirers across the market.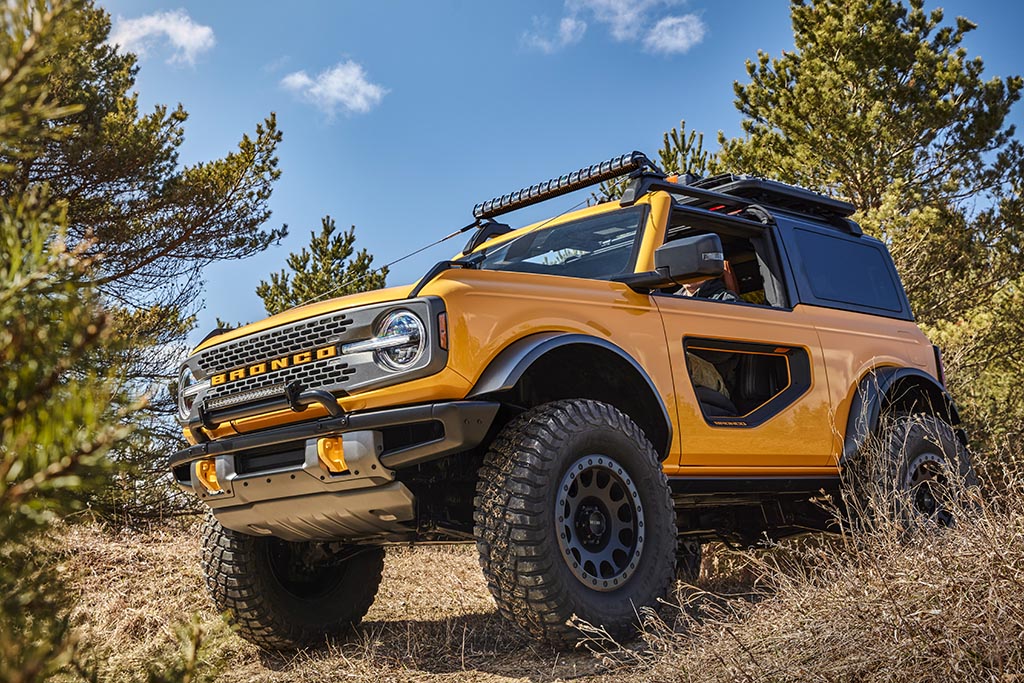 Let's first start by taking the diehard first gen Bronco into consideration. Ford has modeled the 2021 Bronco to look and feel closer to the all-American, more compact Bronco of the 60's rather than the later, larger OJ era Bronco of the 90's. Nostalgia sells for a premium these days, and if there's a specific version of the SUV to base the reboot after, it's just gotta be this mid century classic.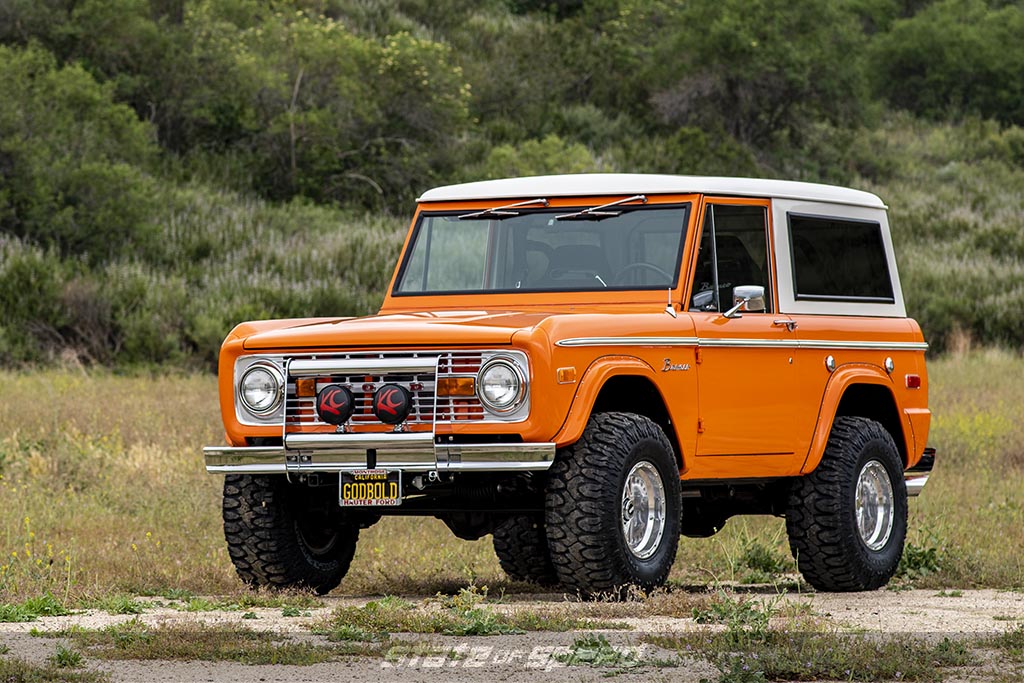 Size wise, the new age Bronco is officially on record as a midsize SUV, which is smack dab in the middle of first gen's compact classification, and the fifth (and last) gen's fullsize ranking. Now, it is also important to note that all Broncos previous to the 2021 model were offered in 2-door configuration. The new model is being released as a 2-door, as a nod to its heritage, but it is also being made available in a 4-door option now as well to keep up with modern SUV style and convenience. The 4-door will obviously out measure the 5th gen 2-door, making it large enough to comfortably fit extra passengers or cargo. 
Aside from size, the new Bronco does have quite a bit in common with its predecessor in the looks department as well. A lot of key elements uphold the spirit of the 1st gen style pioneer. The use of round headlights, a familiar grille design and an option of a soft top or removable hardtop (depending on door configuration) does call back to a time gone by. Maybe the Bronco would have naturally progressed into this updated take of its inaugural design if it had remained in regular production—it's tough to say. On the other hand, the remodel may have required a necessary hiatus period for the classic adventure orientated SUV to truly be missed and the calls for nostalgic value to be heard and answered.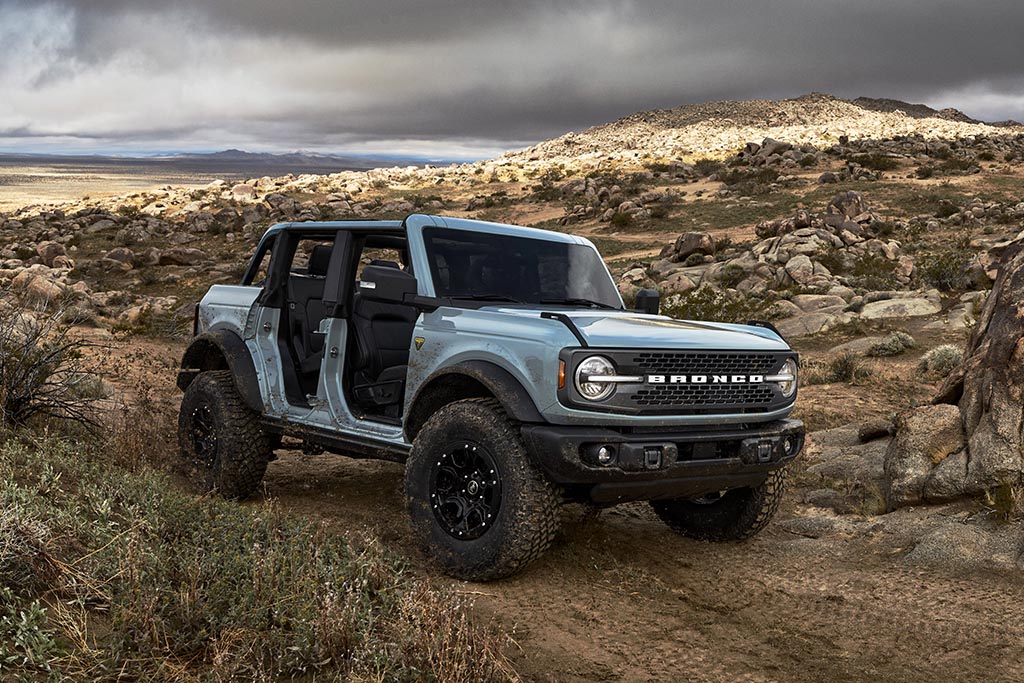 Ford will not only introduce one new 2021 Bronco, but multiple Broncos (7 to be exact). From the base model, all the way up to the top of the line 'First Edition' edition, which is trimmed and optioned out with the best upgrade packages from the variations 'below' it. The wide variety of premium add-ons that will be available will truly separate the Bronco of old with this year's model. Lots of technology is available from remote start with the entry level model to a 12-inch LCD touchscreen and B&O sound system available starting in the mid-tier Outer Banks trim package. It's a little unfair to compare the interiors of the new and old Bronco, as the previous truck was a true utility vehicle of its time. The standard then was minimal to say the least, and today's Bronco definitely brings the SUV up to meet modern conveniences and luxury comforts we have grown accustomed to.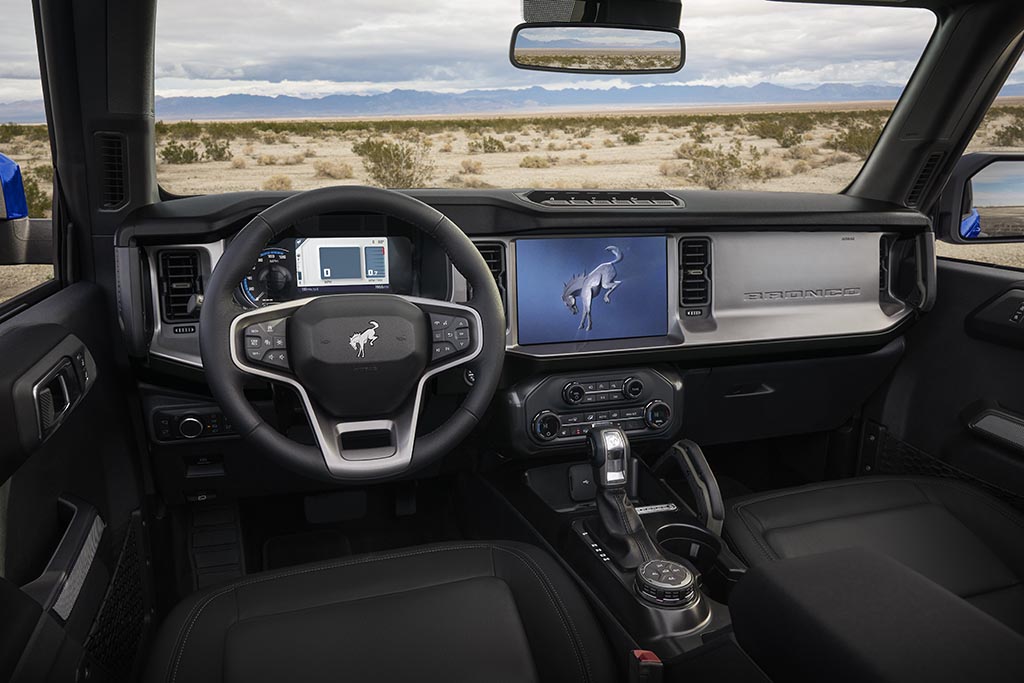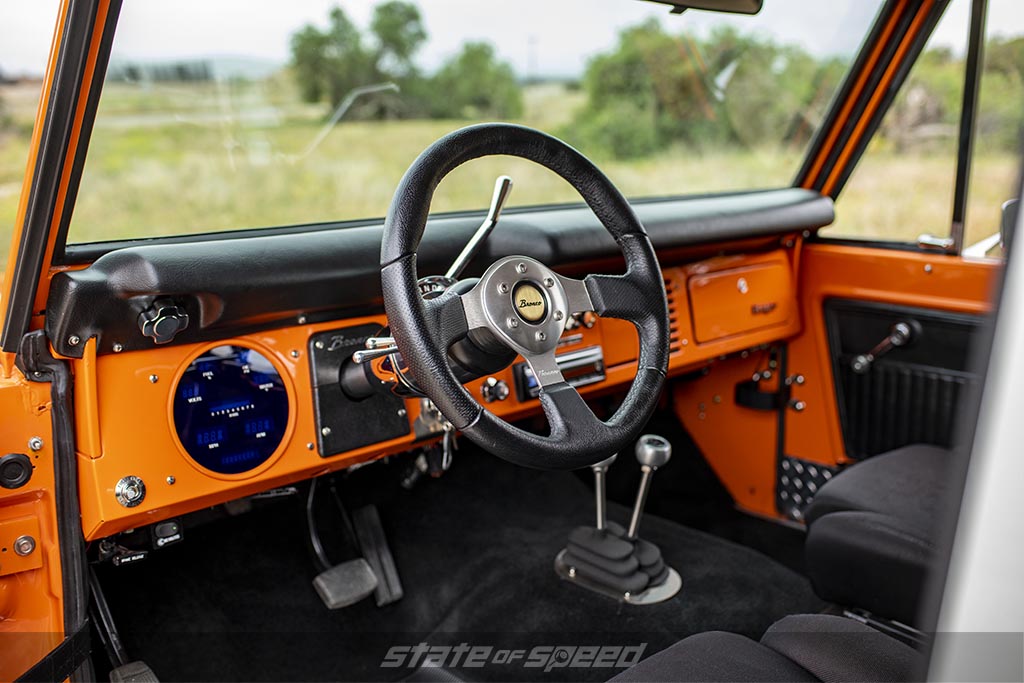 The 2021 Bronco isn't just a handsome, renovated shell with some convenient bells and whistles attached, as the base model is equipped with a 2.3L turbocharged 4-banger that boasts 270HP with 310 lb-ft of torque—not too shabby to start. There's also an optional 2.7L turbo V-6 that's also available for additional romp. Transmission offerings include a seven-speed manual with a crawler gear standard on the 2.3L, as well as a 10-speed auto that is standard issue on the 2.7L and optional equipment on the smaller engine. These modern power plants most definitely blow the largest of original engine models, the 205HP 4.9L V-8 small block, right off the trail.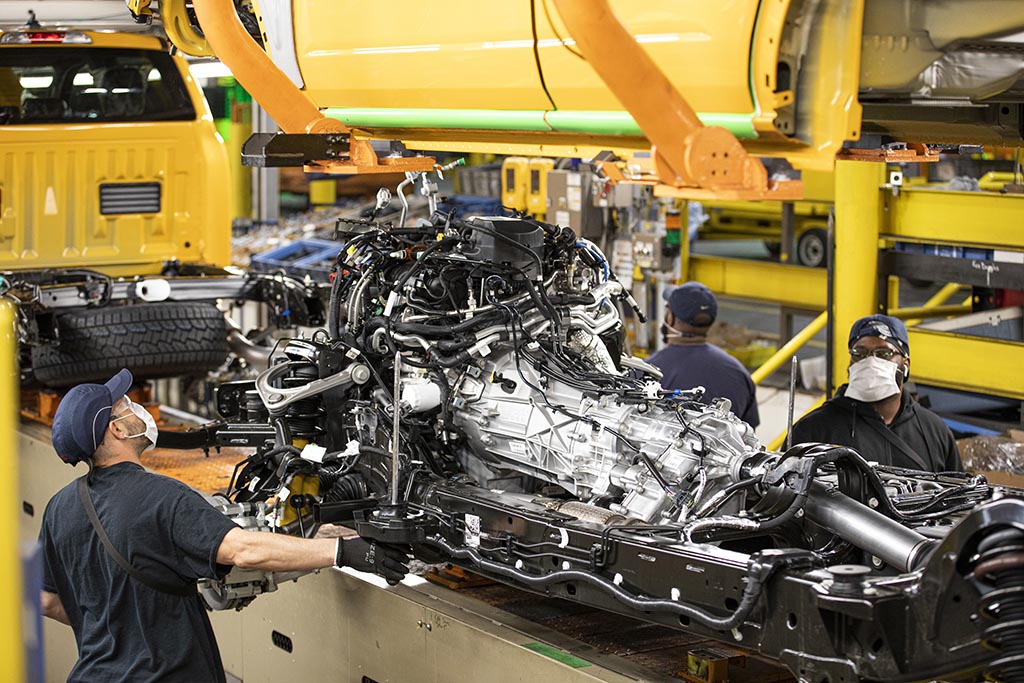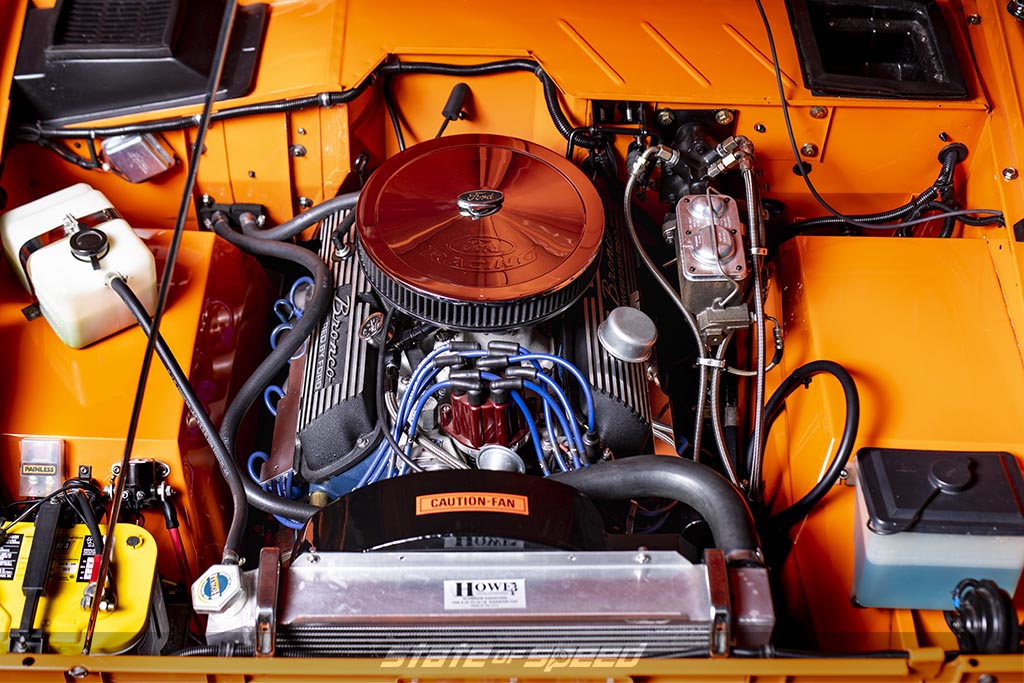 Suspension and smart driving modes also set the new Bronco apart from the old version. To start, the full-boxed steel frame and the IFS system already give the 2021 Bronco a leg up, but then it starts racking up more technical features higher up in the trim level chain. The Go Over Any Terrain (GOAT) package features eight unique driving modes including Normal, Eco, Sport, Slippery, Sand, Baja, Mud/Ruts, and Rock Crawl—enough to satisfy any type of driver in just about any type of off-road condition.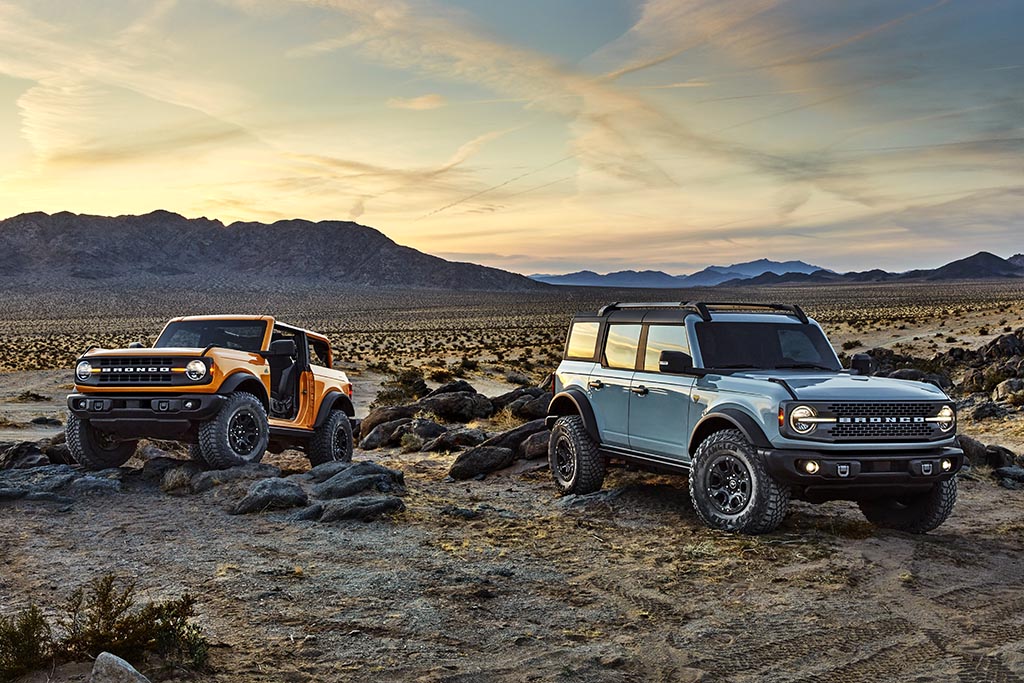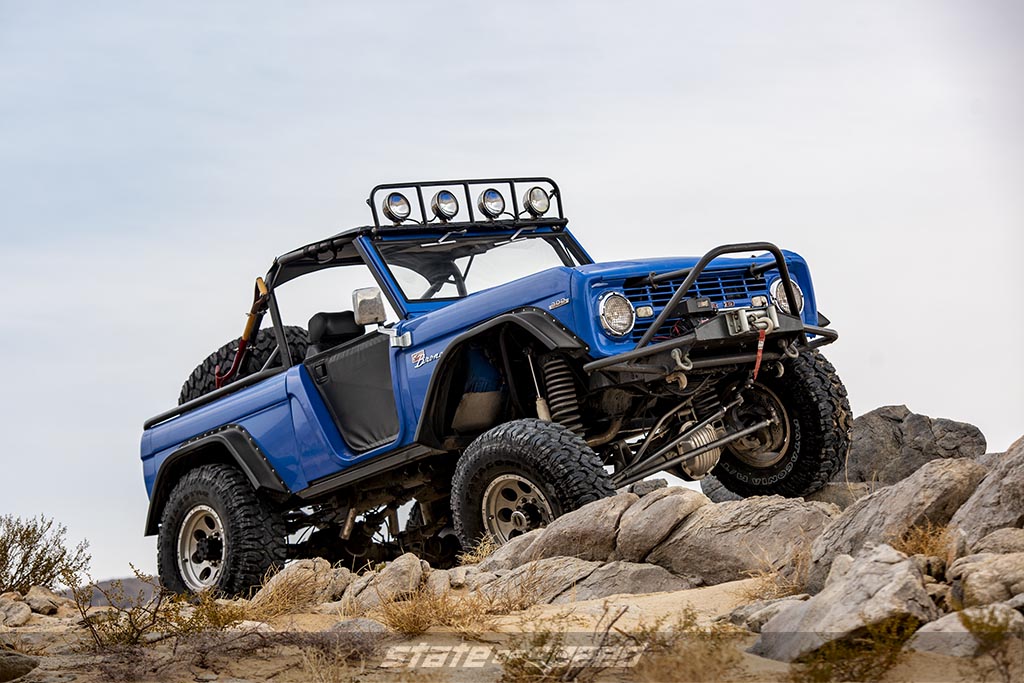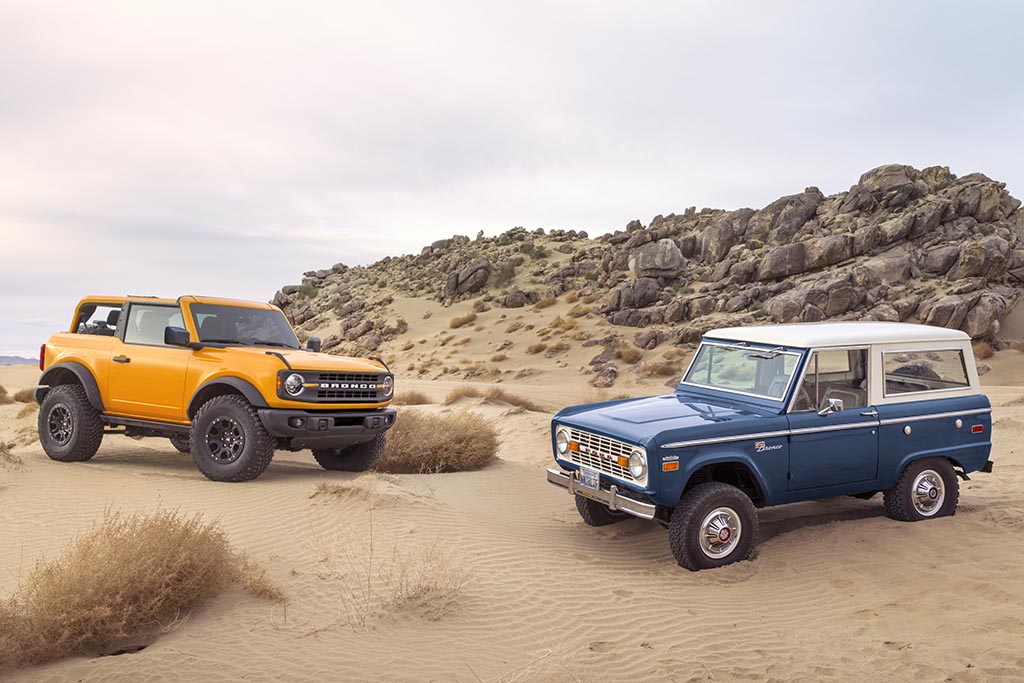 The anticipation for the 2021 Ford Bronco has been building steadily, and for good reason. It's been 55 years since the OG Bronco was released, and in that time it has gained a tremendous reputation and devout following. It's almost unfair to pit the new model against its previous self, given the obvious advantages available to it, but it's cool to see what the Bronco has evolved into. This is the SUV its fans have been awaiting. For the "purists" who may not be planning to partake in this next generation of Bronco adventure, there's still no denying the potential this new generation has to becoming a lasting presence in the modern off-road marketplace.