Hot Swaps
Engine And Chassis Combos Limited Only By Imagination
Engine swaps might seem like a recent thing, but OG hot rodders did it back in the 1950s, putting the then-new small block Chevy V8 into Ford Model T chassis, and when Cadillac created a long-stroke 500ci version of their corporate big block in 1970, wrecked Eldorados became a prime target for drag racers looking for as many cubes as they could get. Today, despite tightening regulations that threaten to make any kind of automotive modification illegal, let alone a complete motor swap, mixing and matching cars and drivetrains has never been more popular. Let's look at some of the most common types of hybrid chassis and engine combinations (and we mean that in the cool way, not the electric motor 'hybrid' sense) and the reasons behind them.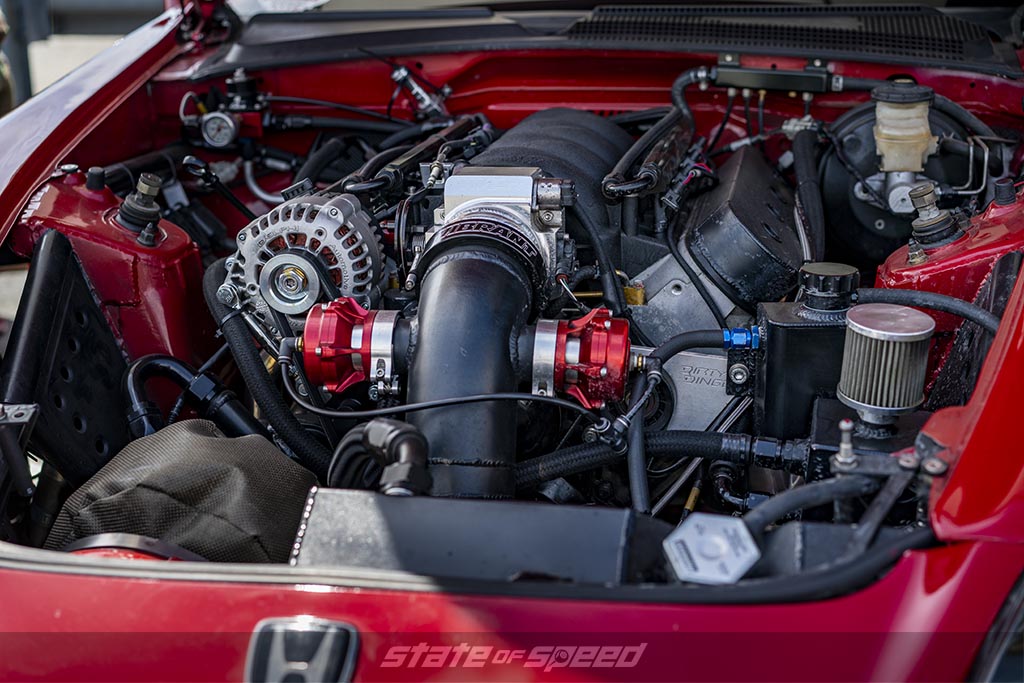 All In The Family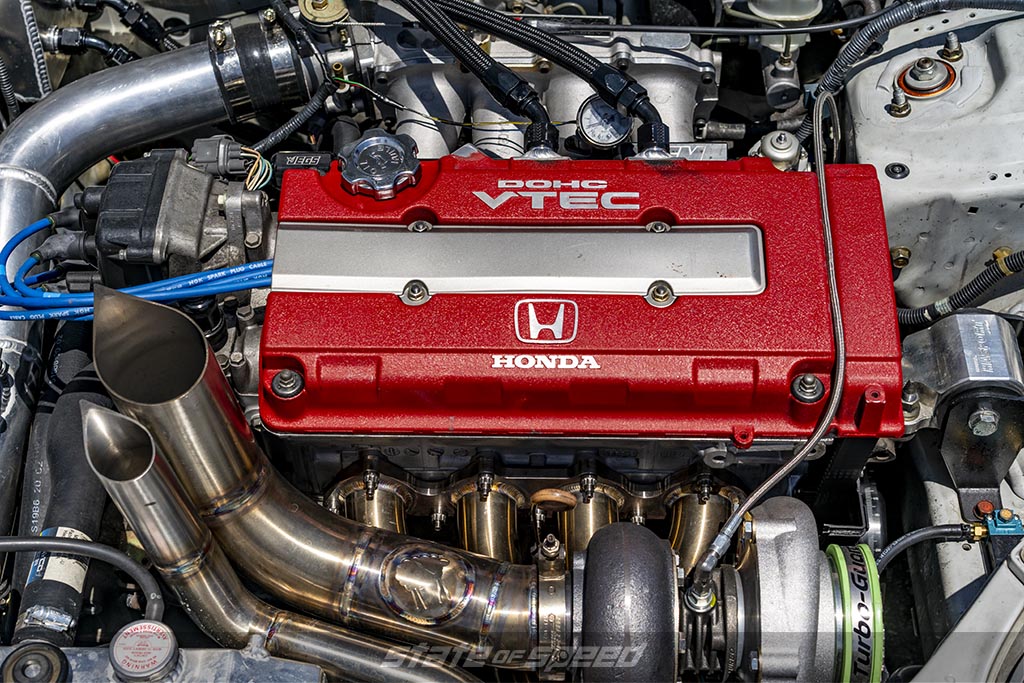 In terms of sheer numbers of completed swaps, updating (or backdating, in some cases) a particular car with an engine from the same manufacturer takes the top position. In the import and sport compact world, the most common swaps involve upgrading Hondas with more powerful engines – the trend began with taking lightweight Civic or CRX shells originally equipped with fuel-sipping but low-output D-series four cylinder engines and replacing them with more powerful B-series engines from models higher up on the price and performance ladder. With the introduction of the even more powerful and versatile K-series, those became the donor engines of choice, despite being somewhat more complicated to swap due to the necessity of changing transmissions as well. The extra effort is worth it, though; 200 horsepower or more from a completely stock engine in a late-90's Civic that tips the scales at under 2,400 pounds makes for very entertaining performance at an affordable price.
In terms of sheer numbers of completed swaps, updating (or backdating, in some cases) a particular car with an engine from the same manufacturer takes the top position…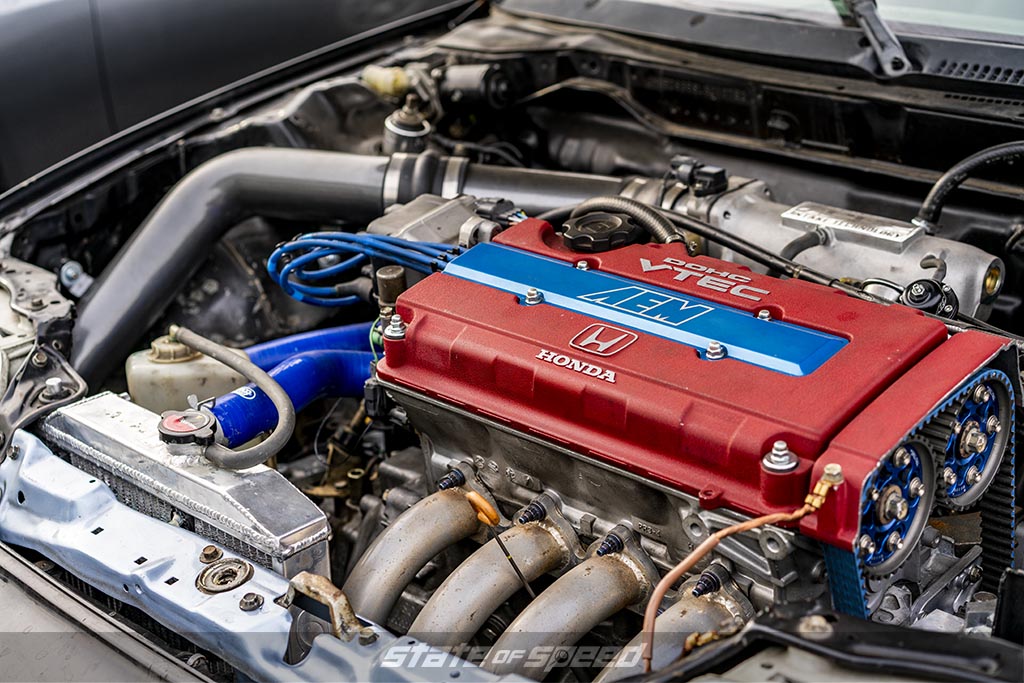 Honda engine swaps have become so popular that you can find ready-made components like engine and transmission mounts, headers, and ECU adapters for pretty much any reasonable (and more than a few unreasonable) combination of engine and chassis. With the trailblazing handled, potential compatibility issues have all been sorted out by somebody somewhere. It just takes a bit of research to come up with a proven recipe to follow, and entire books have been written on the subject covering every last detail.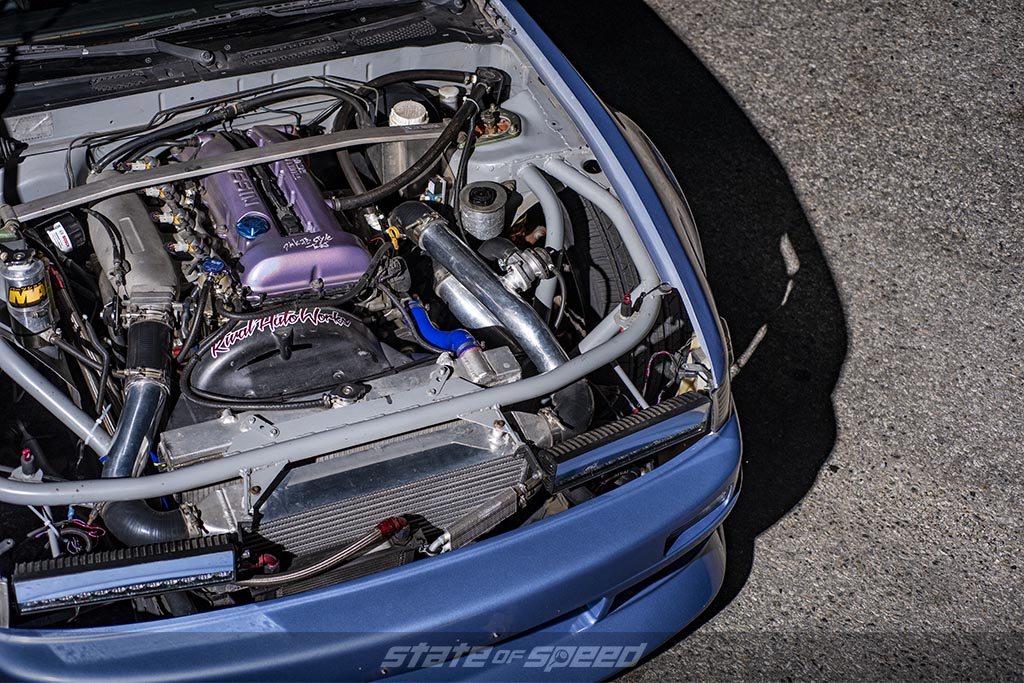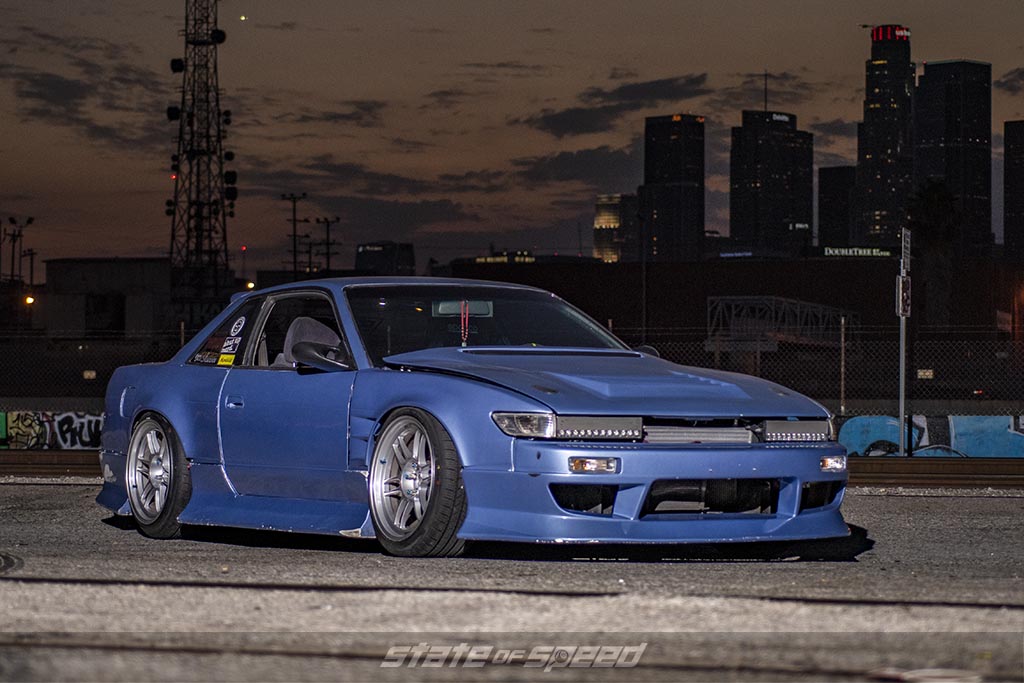 Another common form of swap involves putting an engine not available in the US market into a chassis that was sold here, with the first example that comes to mind being the Nissan 240SX. Known in Japan as the 180SX and Silvia, when the company brought this fun little RWD coupe to America, they decided to replace the JDM CA and SR series turbocharged engines with KA series naturally aspirated ones. This decision was likely based on the fact that the KA engines were already "federalized" for US emissions regulations and would be less expensive than bringing in a new powerplant without an existing approval. Though well-suited for mainstream buyers, since these engines had previously been used in Nissan's Hardbody line, they were derided by some as 'truck engines' unworthy of the car's sporty image.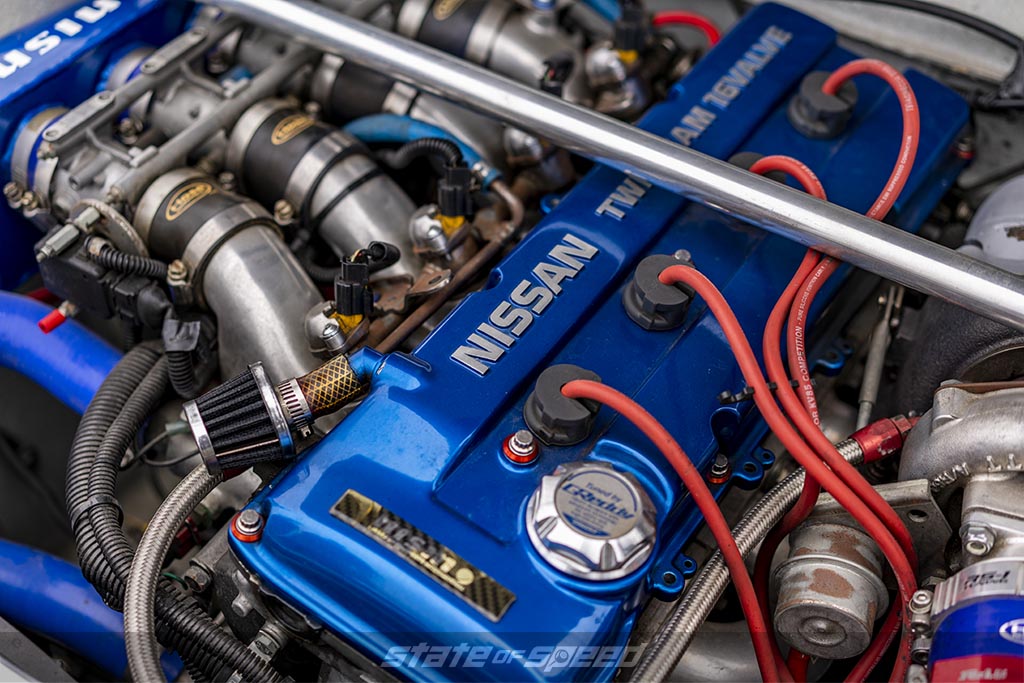 Of course, enthusiasts care not for things such as EPA regulations, and many CA and SR engines got strapped to pallets in Japanese wrecking yards and shipped to the west coast to be reunited with S13 and S14 240SX models here. Some particularly ambitious souls went as far as to cram RB26DETT twin turbo inline sixes from the JDM Skyline GT-R (among other applications) into that chassis as well.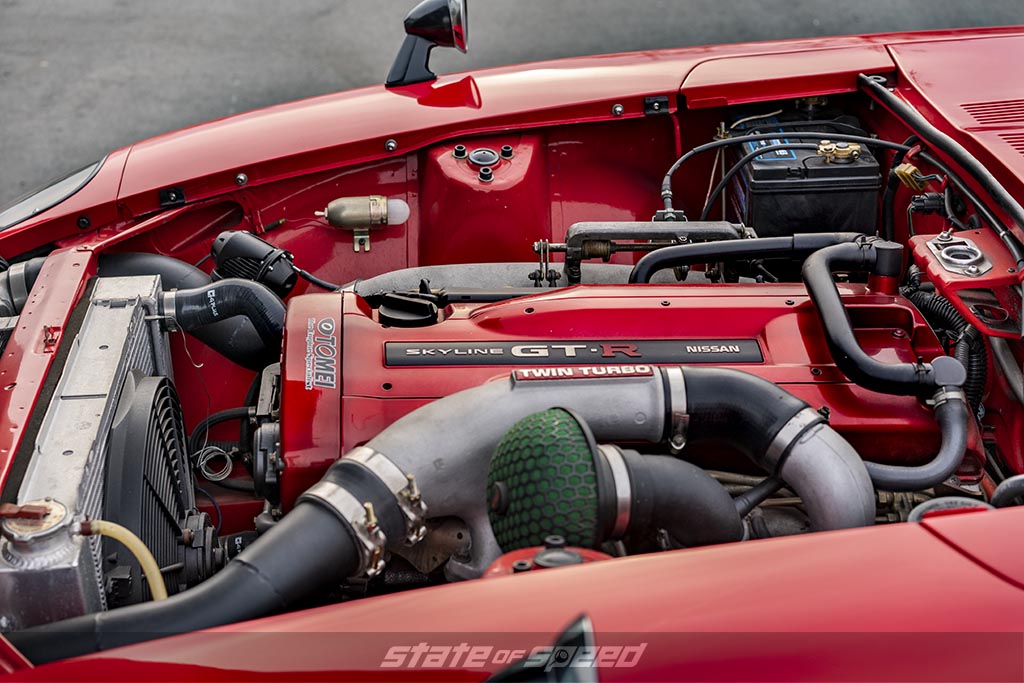 Speaking of legendary Japanese turbo sixes, let's not forget the Toyota 2JZ-GTE. This engine powered a whole generation of the company's flagship performance models, but only came to US showrooms in the Mark IV Supra Turbo. This engine has found its way into a number of different swaps, including both Lexus IS300/GS300/SC300 models as a replacement for its naturally-aspirated sibling, the 2JZ-GE, as well as other non-Toyotas with engine bays long enough to accommodate the sizeable inline six.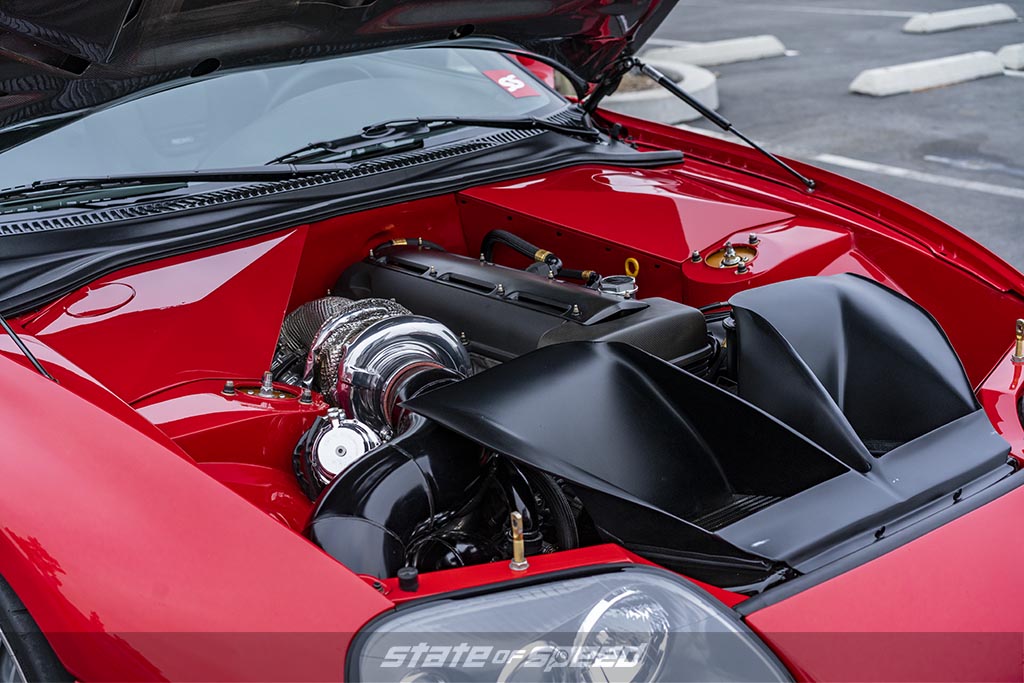 Could Have Had a V8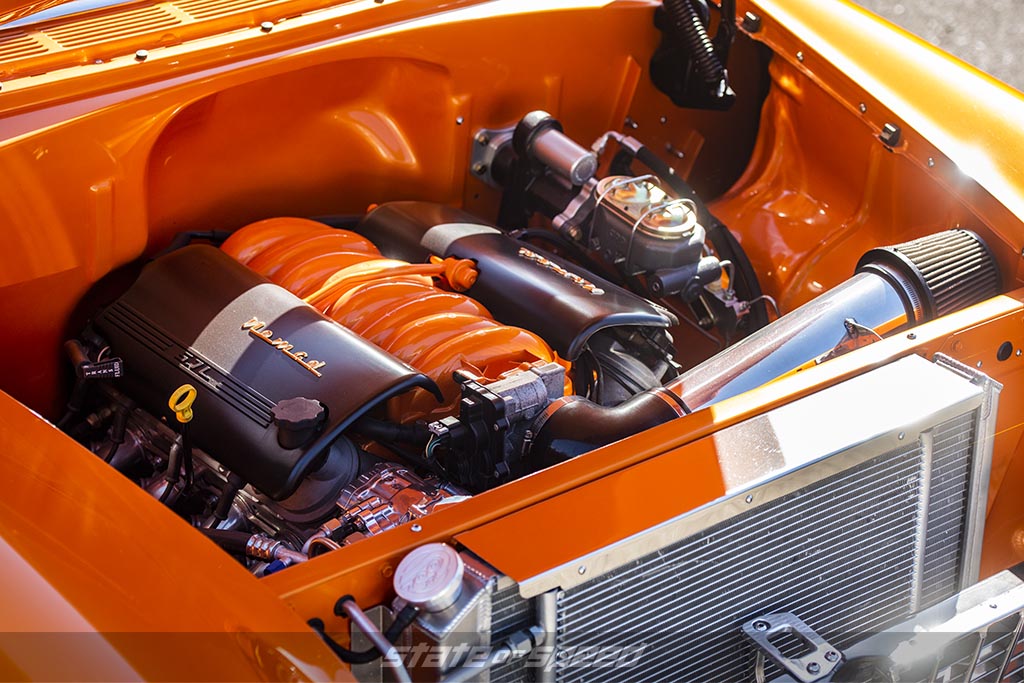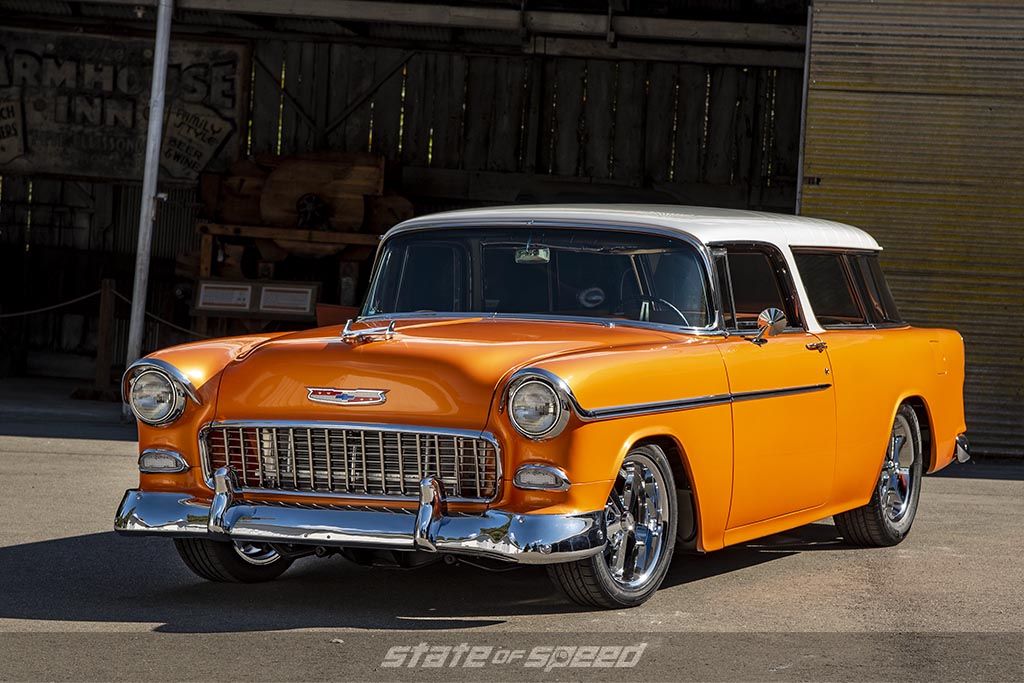 Don't think this is just limited to import brands, either. When Ford ended production of their classic pushrod 5.0 liter V8 engine in the mid-90s and replaced it with the high-tech overhead cam Modular family, it was only a matter of time before those engines started to find their way into Fox-body Mustangs and even classics. One of the disadvantages of overhead cam cylinder heads in a V-configuration engine layout is that compared to pushrod designs of similar displacement, they inevitably end up larger in width and height. Adding cams and timing gear to the top of the cylinders makes them inherently taller than engines that simply have to accommodate rocker arms beneath the valve covers. In a bit of irony, older muscle cars with their large engine bays have more room to accept Modular V8 swaps, making them somewhat easier to work on than modern factory Fords with cramped under-hood layouts.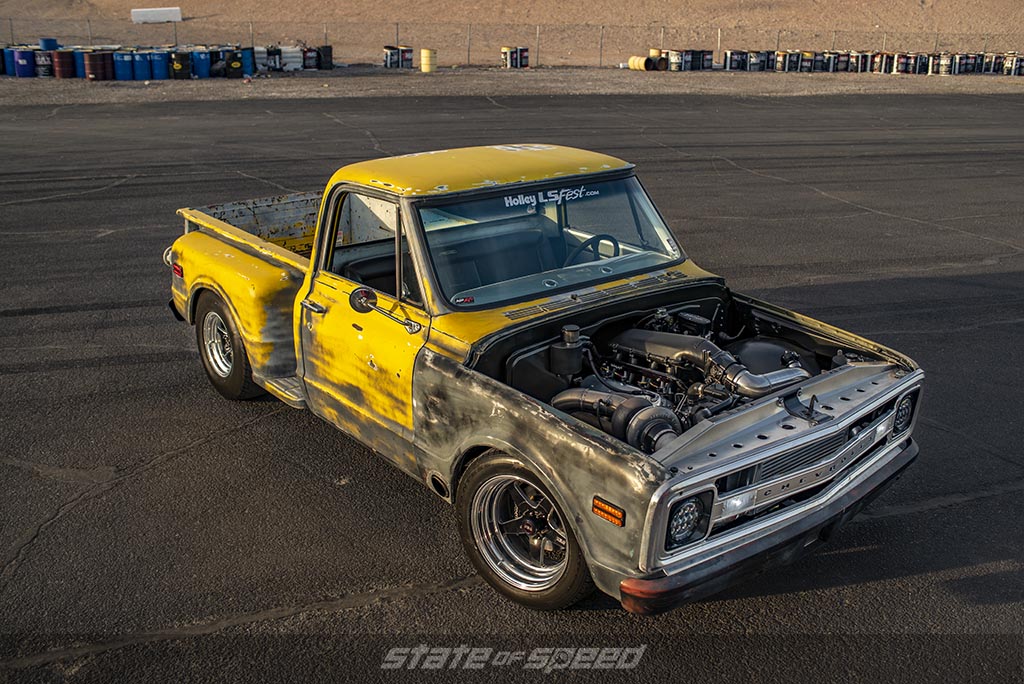 While Ford was breaking ties with their previous engine architecture, GM took a less radical path, introducing the first LS-series engines. These successors to the original small-block Chevy V8 and its follow-on "Gen II" LT replacements are in many ways a "what might have been" look at the direction Ford could have taken with their own small-block pushrod architecture. Though the Gen II engines had a lot of problems including a notoriously unreliable optical ignition pickup and were widely panned by gearheads, the Gen III/IV LS family turned out to be a huge success.
Lightweight, powerful, durable, plentiful, and cheap, they quickly replaced the venerable SBC as the engine of choice for GM swaps. Like the aforementioned Honda engines, a huge aftermarket has developed to make putting an LS into an older car easy, right down to complete kits that handle ignition and carburetion should you choose to go old-school and 'downgrade' from EFI. Another factor that led to their popularity was that they were manufactured in both iron and aluminum block form, so that those in search of an inexpensive and bomb-proof bottom end could simply grab a low-compression iron block truck motor from the local pick-a-part and feed it a decent amount of boost or nitrous without a lot of drama.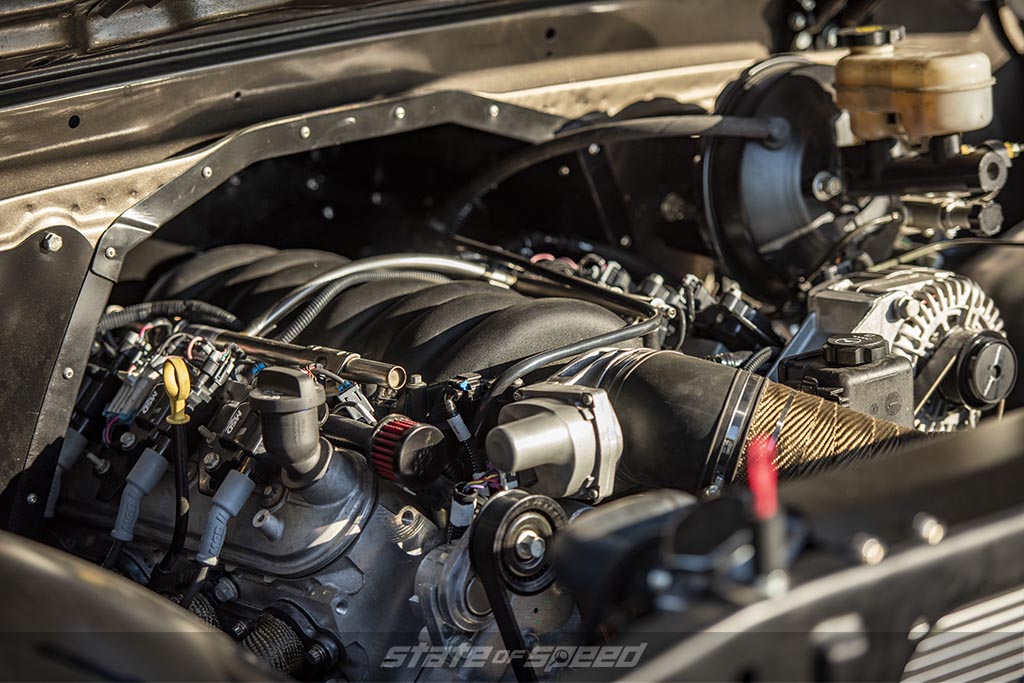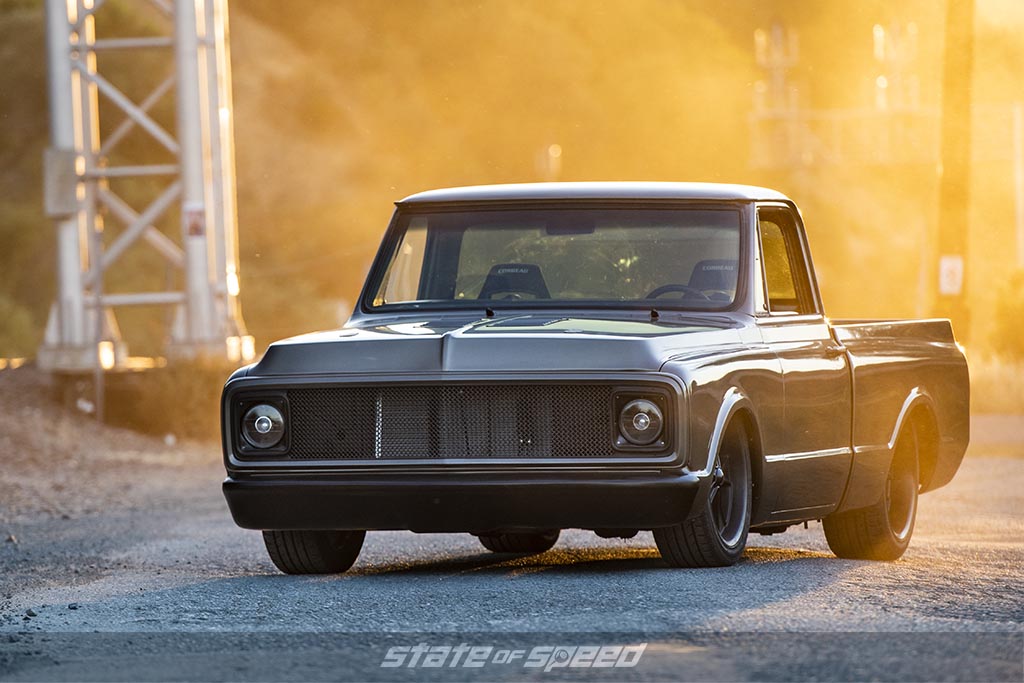 Cross Breeding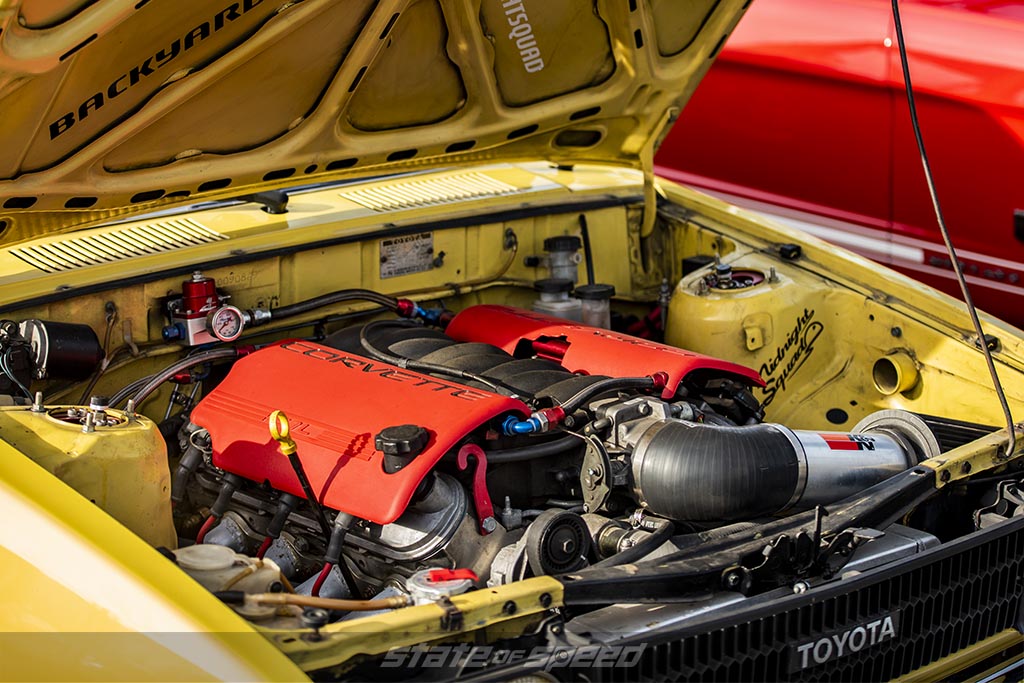 While mixing and matching engines and chassis from the same manufacturer often makes things somewhat easier because of shared mechanical and electronic components, taking an engine from one maker and stuffing it into another company's car has been popular forever as well. As we mentioned before, early hot rodders who started out by putting Ford Flathead V8 engines into Model Ts embraced the original small-block Chevy with great enthusiasm as soon as they started turning up in junkyards. Today, purists will howl in outrage about LS-swapped Fox Mustangs, but a dispassionate look at it shows this is the same kind of thing gearheads have always done. Mustang engine transplants aren't limited to just Chevy engines either – Most famously, the notable 2006 documentary film The Fast and the Furious: Tokyo Drift included a 1967 Ford Mustang Fastback with a Nissan RB26DETT as a 'hero car.'
Today, purists will howl in outrage about LS-swapped Fox Mustangs, but a dispassionate look at it shows this is the same kind of thing gearheads have always done…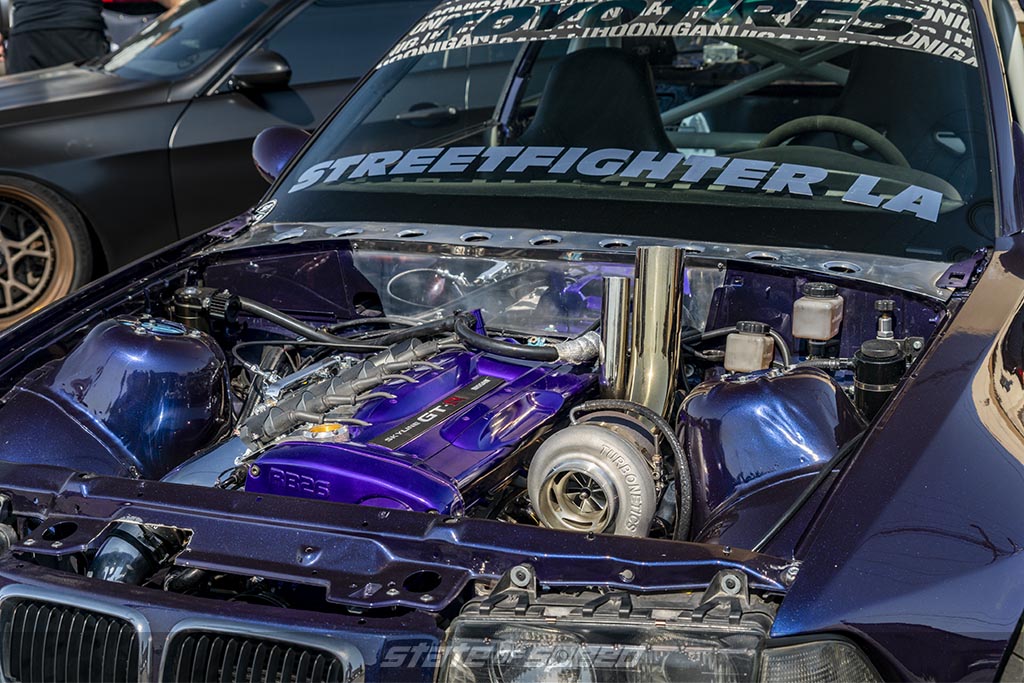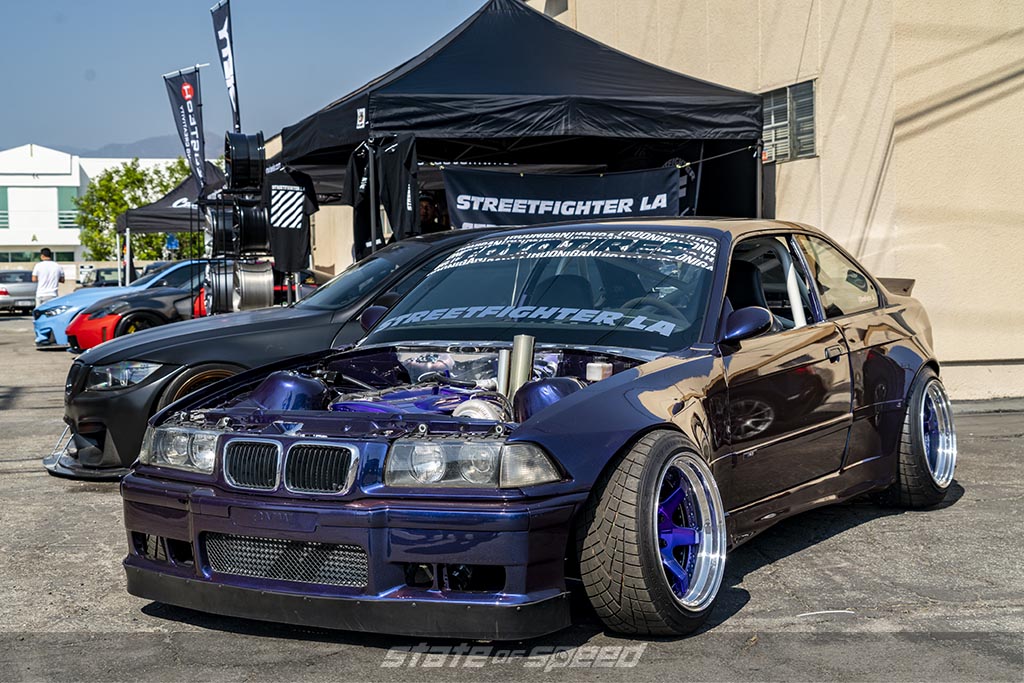 Like Honda swaps, the popularity of the LS Fox combination has led to an entire range of aftermarket parts to make the process close to turn-key, and all the information necessary to make it happen successfully is easily accessible online and in print. In fact, there has been a strong "LS all the things!" movement in the enthusiast world, with practically every rear wheel drive platform becoming a candidate for a Gen III/IV GM V8 swap. It's even reached the point where a backlash has occurred against it – many people see the commonality of the LS as a detriment to the originality and creativity of Pro Touring builds, preferring original or at least period-correct engines. Odds are that any SEMA resto-mod build that isn't intended to specifically highlight another engine will have some flavor of LS power, to the point where it's become a running joke among writers and photographers.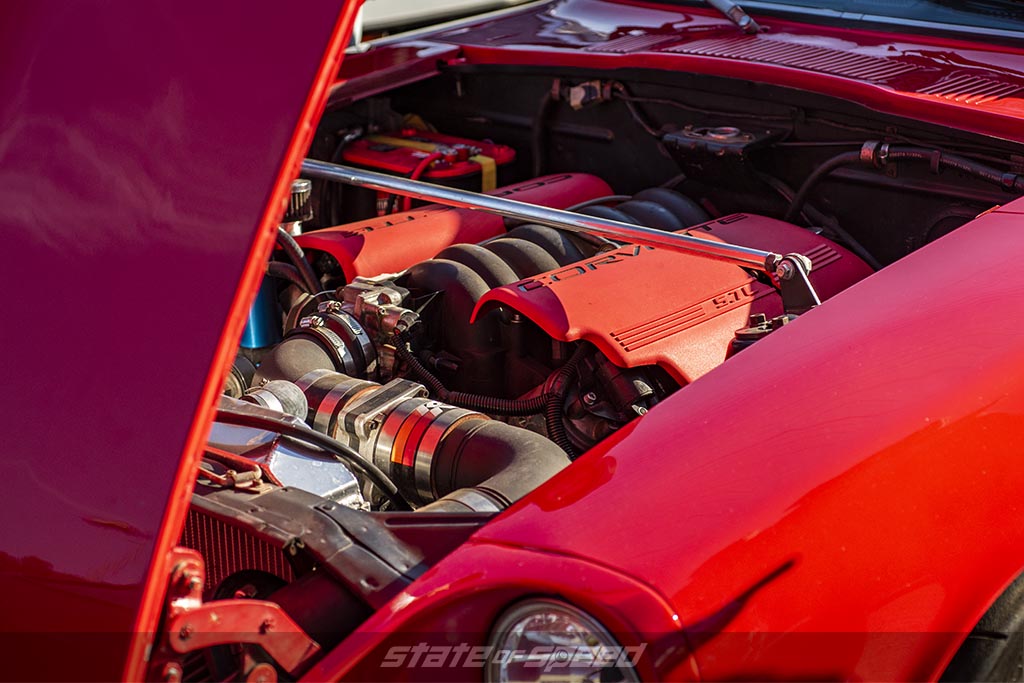 Regardless of one's feelings about LS engine transplants, they're going to be with us for the foreseeable future, and not just in cars. They've become the weapon of choice for inboard-powered boats of all kinds, as well as aircraft and even homebuilt helicopters. But eventually something new will come along, and it's entirely possible that we may one day see all-electric powertrains with 'universal' designs developed to simply drop in place of an internal combustion engine and transmission. While one-off attempts at this have come and gone, as the hardware becomes standardized for OEM use (and thus also becomes more affordable) and battery technology advances to increase energy density, peak output, and cruising range, garage mechanics who want something completely different under the hood will embrace these swaps as well. 
About the Author: Paul Huizenga is a California-based freelance contributor who has owned, raced, and written about everything from Subarus to Mustangs to Corvettes over the last two decades. He is currently studying the feasibility of an LS4 engine and transmission swap into a Fox-body to convert it to Chevy power and front-wheel drive, because some men just want to watch the world burn.