Engine Swap Fundamentals: Trucks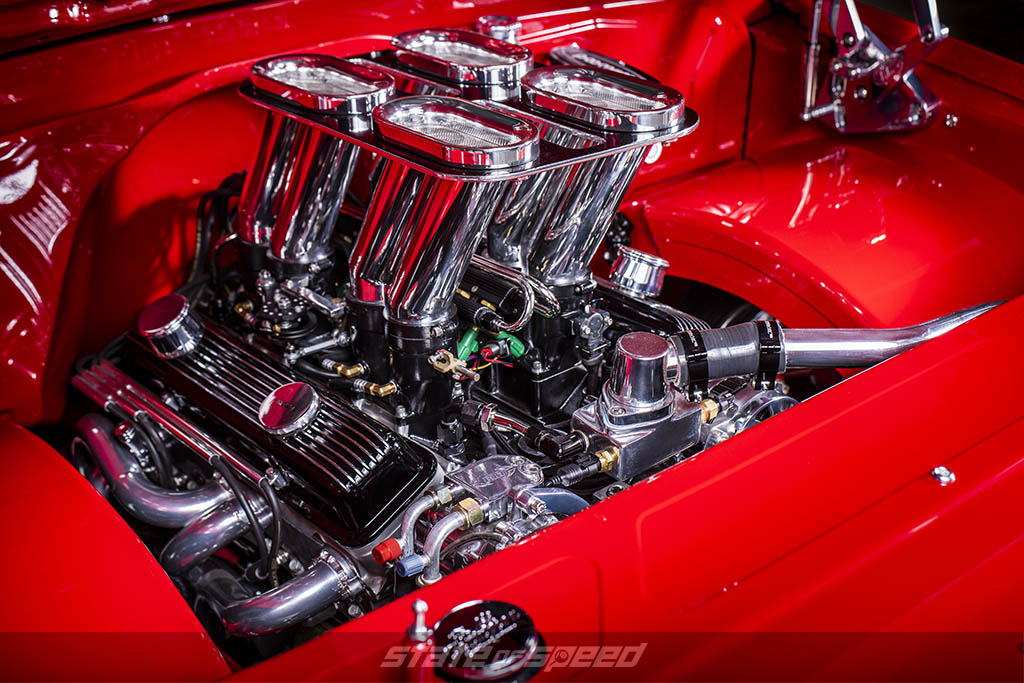 Classic pickup trucks are great candidates for engine swaps for many reasons. For starters, the original motor in any vehicle more than 20 years is bound to be tired and in need of an intensive overhaul if it hasn't been properly and regularly serviced throughout the years. Enthusiasts who are interested in giving their old truck a new breath of life with a modern engine with far more power, an engine swap is the best way to go given the amount of ready-to-go crate engines and install kits that can make the job doable, and rather affordable too. Whatever the case may be, a new engine can make a world of difference in the experience in building and driving a custom classic truck or vehicle of any type, really.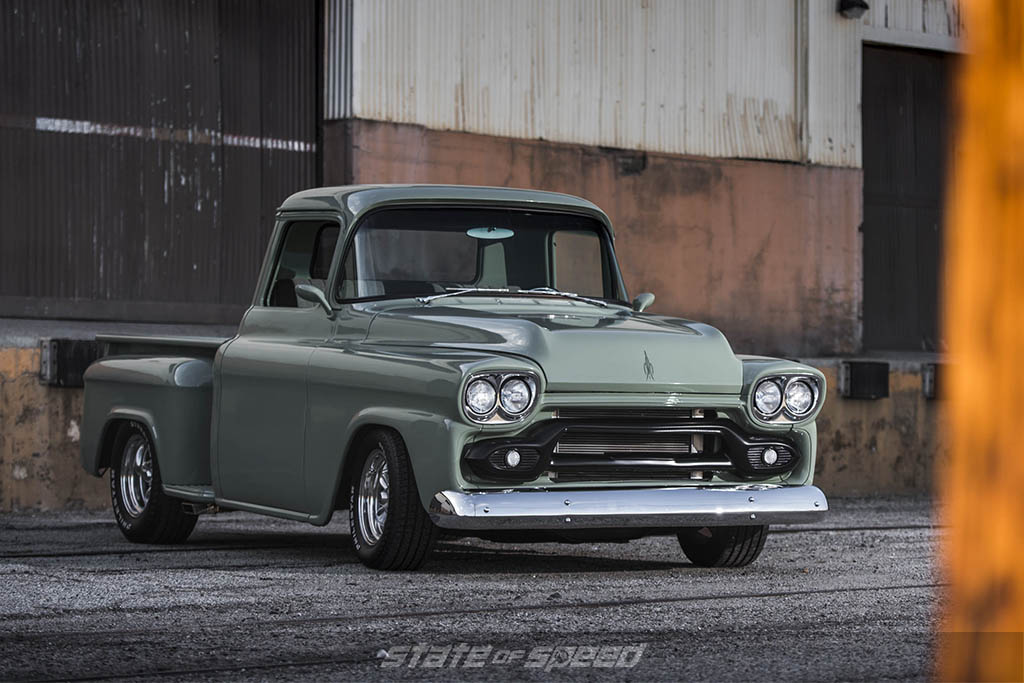 New or Used?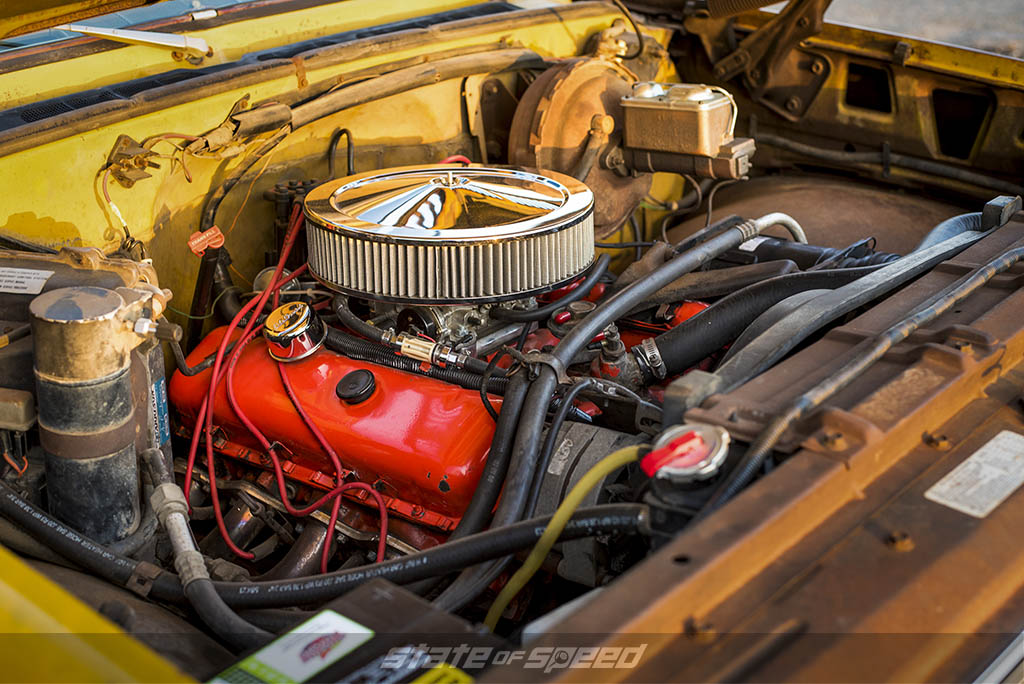 Either way, there's no losing when replacing that old, whipped engine that's way past its prime.
Depending on the type of truck you're working on, there will be plenty of engine options to consider. "New VS. Junkyard Find" will always be a heated battle that will almost always favor a brand new mill given the reliability and warrantied performance at a slightly higher premium when compared to a used engine that would require maintenance and refurbishment before installation. While a good amount of builders will resort to ordering a virgin engine, there is a respectable sect that prefers to scour the junkyards and partake in the thrill of the hunt when looking for that perfect transplant motor that can be had at a fraction of the price. Either way, there's no losing when replacing that old, whipped engine that's way past its prime. 
Engine Types
While Coyote 5.0L Mustang engine swaps are trending in classic Ford pickup builds, LS engines have been all the rage in the C10 market for some time now. Since the size is similar to a small-block Chevy (SBC), there is plenty of room to plant one under the hood of just any year classic GM truck.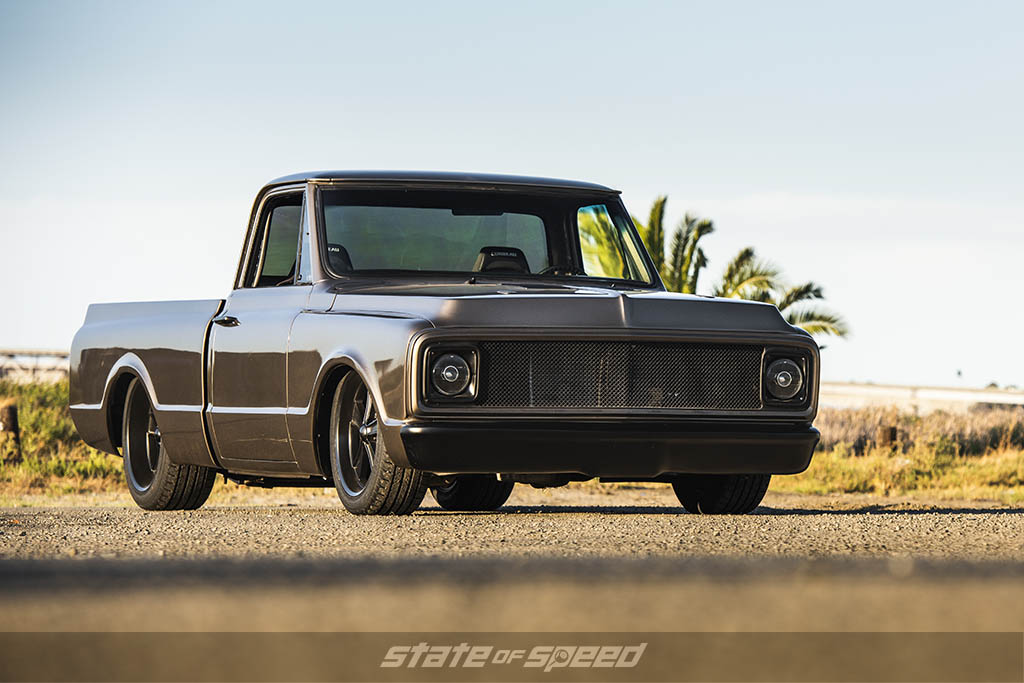 While there are plenty of other engine SBC V-8 options to select from such as a 350, 327 or 305 models, nowadays the LS platform has taken center stage with a very wide selection of aftermarket kits to assist in the swap of your truck's new engine. Whichever engine route you decide to take, it will be a drastic change in performance compared to your truck's dated power plant.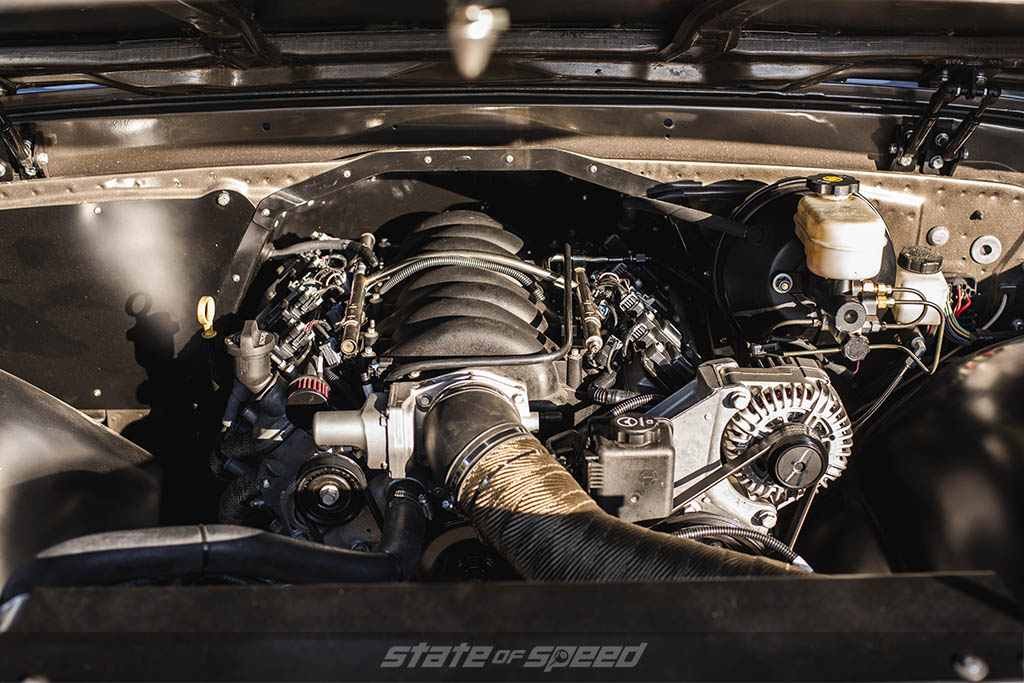 Adaptability

 
While available room isn't an issue so much when installing a smaller, more modern engine into a classic truck, the matter of properly placing the engine becomes the real factor during a swap. While there are many installation kits available for LS and other engine platforms to pick from, the job itself is anything but plug and play—no matter what you see advertised online. Selecting correct engine mounts is paramount, and luckily, finding the right ones isn't hard these days.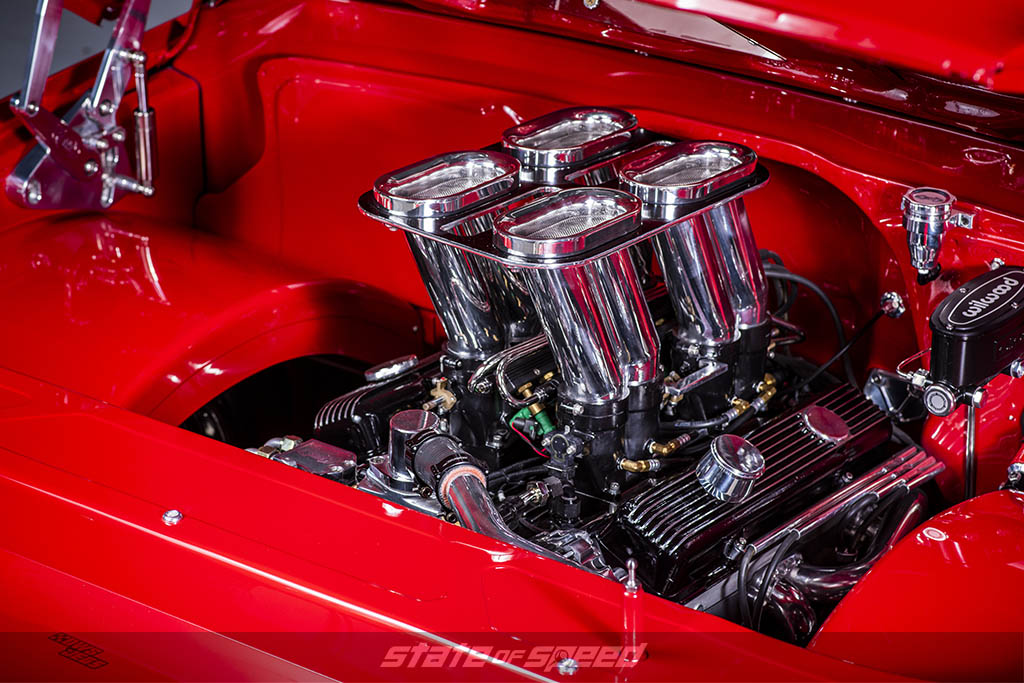 Aside from getting the new engine to sit in the right place, you're also going to want to consider swapping out the transmission, driveshaft and all the fixins, especially if you're going with a more high performance engine. While not necessary at first (but highly recommended), just keep in mind that the OE equipment, especially depending on its age, wasn't designed to handle the kind of power an LS unit is capable of. Oh, and don't forget a torque converter. 
Breathing and Cooling Options

 
A new engine will require a fresh exhaust system with an emphasis on a proper exhaust manifold and header selection. While there is a range of affordability here to fit any budget swap, you'll want to take clearance into heavy consideration here.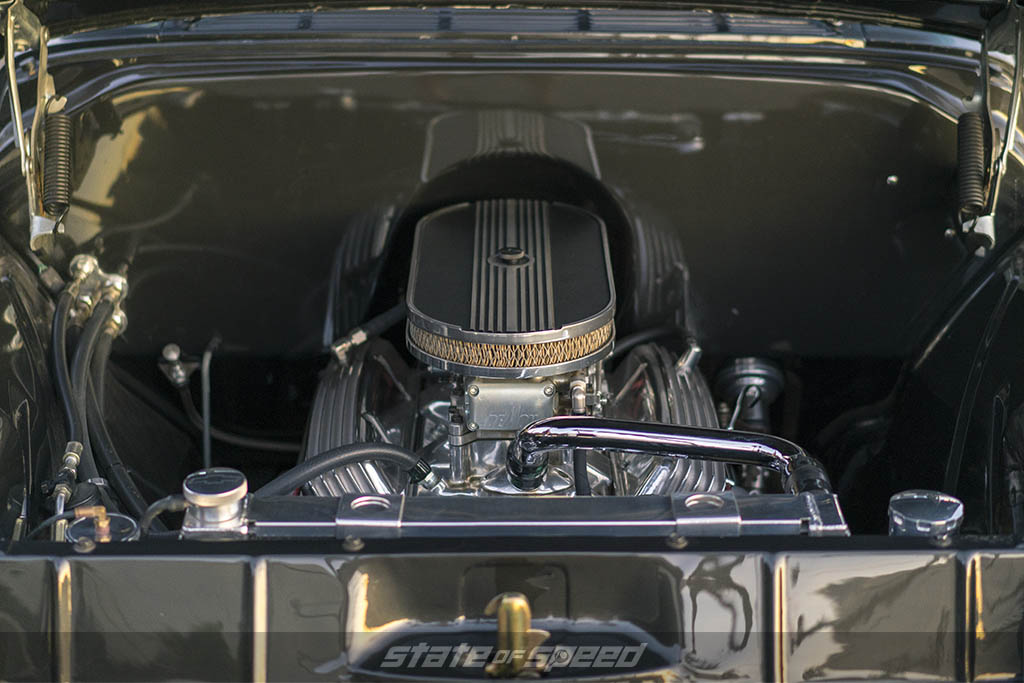 A capable radiator is also of utmost importance since heat will definitely not be your new engine's friend. Depending on the engine you've selected to run with, it may be more feasible to go the aftermarket route, maybe even an engine-specific selection, instead of saving a few bucks salvaging one from the scrapyard. 
Gassed

 
Let's say that you went with an LS engine to swap into your old truck. If that's the case, then you may be ecstatic to ditch a carbureted setup and run with an EFI setup, unless you're a big, big, BIG fan of the carb. Choosing EFI will make you consider fuel tank and pump options that will vary based on price and level of installation that you're comfortable with. And if you just can't stand to stray from a carbureted fuel system, there won't be as much of an issue, but just be prepared to handle the pros/cons of whichever option you choose.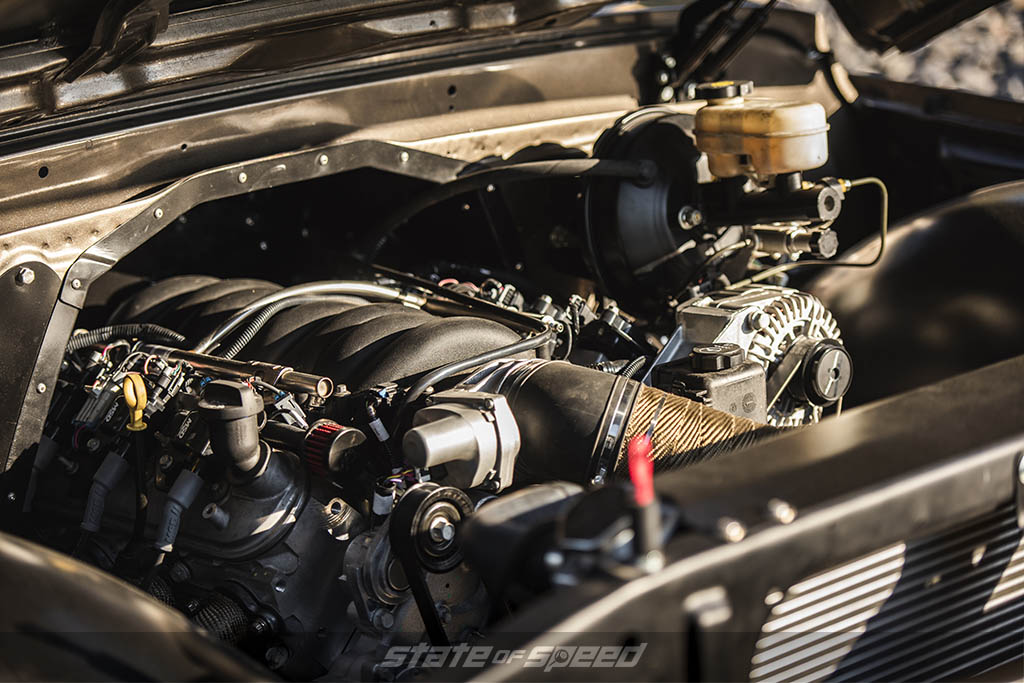 Take Control

 
It might not click instantly when planting a modern engine underneath the hood of your old truck, but new engines carry with them their own sets of characteristics to take into consideration. Now, when it comes to the ECU (electronic control unit) and wiring harnesses, you'll have options to choose from to better dial in the installation process. This is where things can get exponentially interesting. Depending on how you plan to drive your truck, you can select an aftermarket ECU controller package that can handle the wiring, as well as enable you to unlock your engine's true performance capabilities. Builders looking to race their truck or run it through the autocross course will get the most out of topping off the swap with the right ECU package for the job.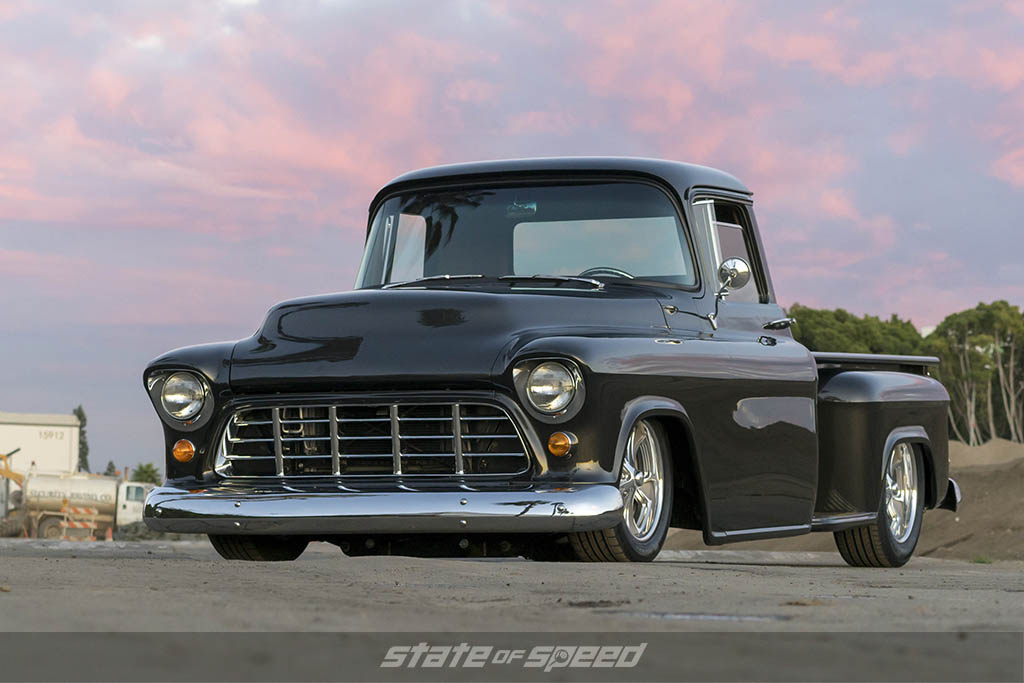 Kick start your sluggish pickup project by tossing the old engine out, and swapping in a brand new crate engine or freshly rebuilt motor in its place. While an engine swap does encourage the replacement of the transmission at the same time, as well as a lot of other key equipment pieces, the job can really update a classic truck in more ways than initially realized. Increase horsepower by the ton, while also delivering a new sense of reliability in the truck you plan on getting real seat time in with whether it be at the track or open stretches of highway. An engine swap isn't the easiest or cheapest things to do with your truck, but one that will certainly make the biggest impact in the way you enjoy it.