The Great American Pickup Trucks
Examining Chevy C/K & Ford F-Series Platforms
While this is not meant to be yet another Chevy versus Ford truck debate, it is more of an examination of some of the differences, the similarities, and what made both so popular among their individual fan bases. Now, the battle between Bow Tie and Blue Oval groups will never die—surely you've experienced some degree of it over the years. When it comes down to the core of the situation, it really is a brand preference thing—Coke VS. Pepsi, Duracell VS. Energizer, Burger King VS. McDonalds, you get the idea. While the decision of what vehicle to purchase far outweighs what to eat or drink for lunch, there is something to be said for the slight modifications between competing brands and what they bring to the table. 
Both C/K and F-Series pickups were the flagship vehicles in the work truck segment for both Chevrolet and Ford respectively. Both brands held the top shares of sales back when C10 and F-100 model trucks were brand new, and they have since laid the foundation for modern Silverado and F-150 models to still rule supreme in today's marketplace.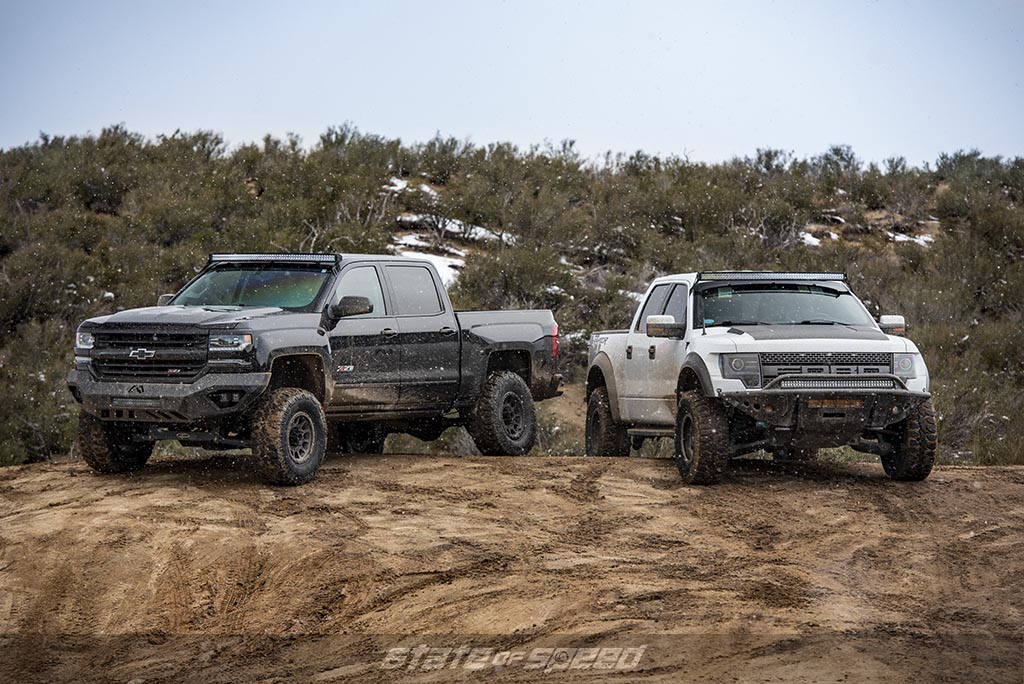 Both C/K and F-Series pickups were the flagship vehicles in the work truck segment for both Chevrolet and Ford respectively…
Ford's first generation F-series pickup went by the F-1 name, which was introduced in 1948 and lasted until '52, when the F-100 title was put into place just one year later. For 31 years, Ford's F-100 pickup helped hard working Americans earn their livings behind the wheel of a truck that was one of the top selling models in the country. For diehard Ford enthusiasts, the F-100 was the only game in town when the time came for purchasing a pickup, while neutral consumers who bought one did so based on its own merit. While the F-100 had a pretty good run for itself, it did help pave the way for Ford's F-150, which hit the streets in '75. In its first 9 years (while the F-100 was also still for sale on the market) the F-150 quickly rose to even higher popularity, which led to the F100's graceful exit in '84.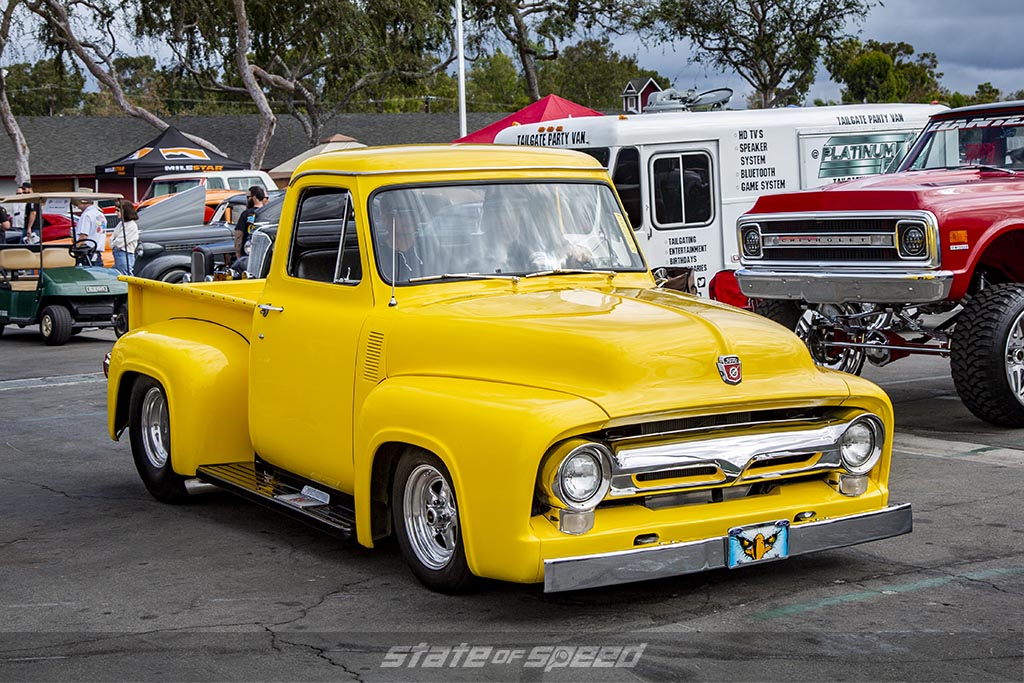 While Ford did have a jump on the pickup market in the early 50's with their updated F-Series truck, it wasn't until 1960 when General Motors rolled out what was arguably the most popular American pickup during its run. When the C/K platform began rolling out at dealerships throughout the country, the buzz behind GM's sleeker looking, smoother riding pickup truck was growing at an impressive rate. The C-10 era C/K rode out 27 years, and finally gave way to a new generation, the OBS (old body style or original body style), which ran a 10-year span until the Silverado was released in '99, and we all know how well that changeup went over.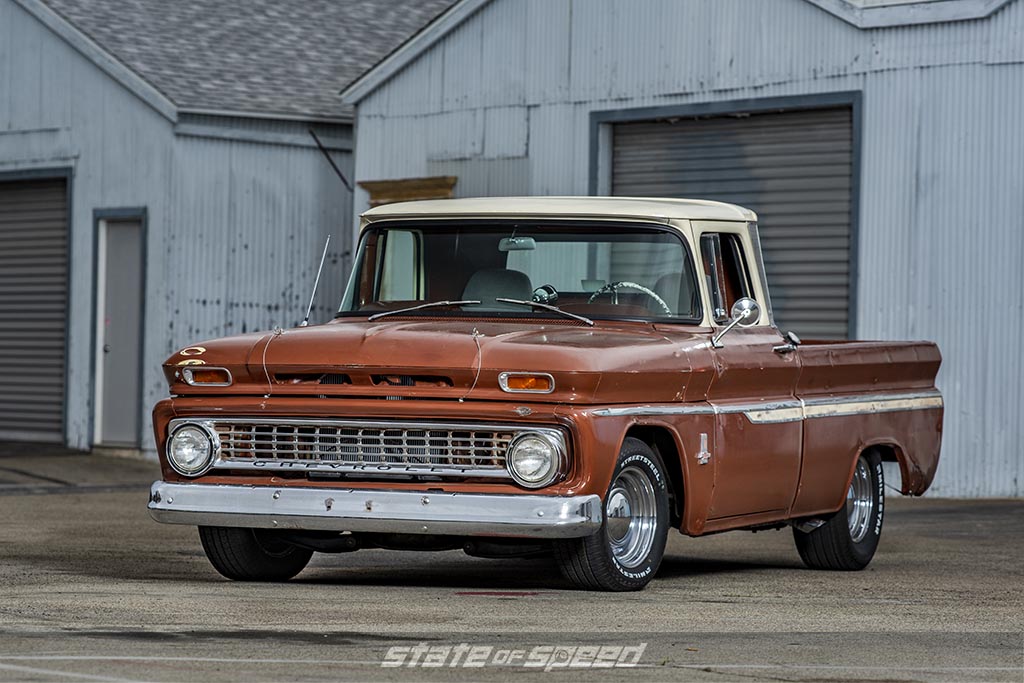 While there were other pickup trucks available to consumers during the CK/F-Series heyday (we see you Dodge fans), it was these two that sat alone with a commanding market share. At first glance though, both the Chevy and Ford trucks in the 60's and into the 70's didn't really stand out that much from each other. Sure, you could easily tell one apart from the other, but there were no glaring differences like what a Jeep Gladiator would look like in direct comparison. Both Chevy and Ford models offered two similar bed styles, the Fleetside and Stepside (or Styleside and Flareside as Ford dubbed their versions) but those didn't really make much of a difference from one make to the other. Small exterior changes like headlight shapes and grille styling (and constant restyling) help greatly in determining one year from another. It's really all on how you look at these two trucks during these times and which particular style speaks to you more. Either way, they were both uniquely qualified to share the spotlight as America's best looking working class sweethearts.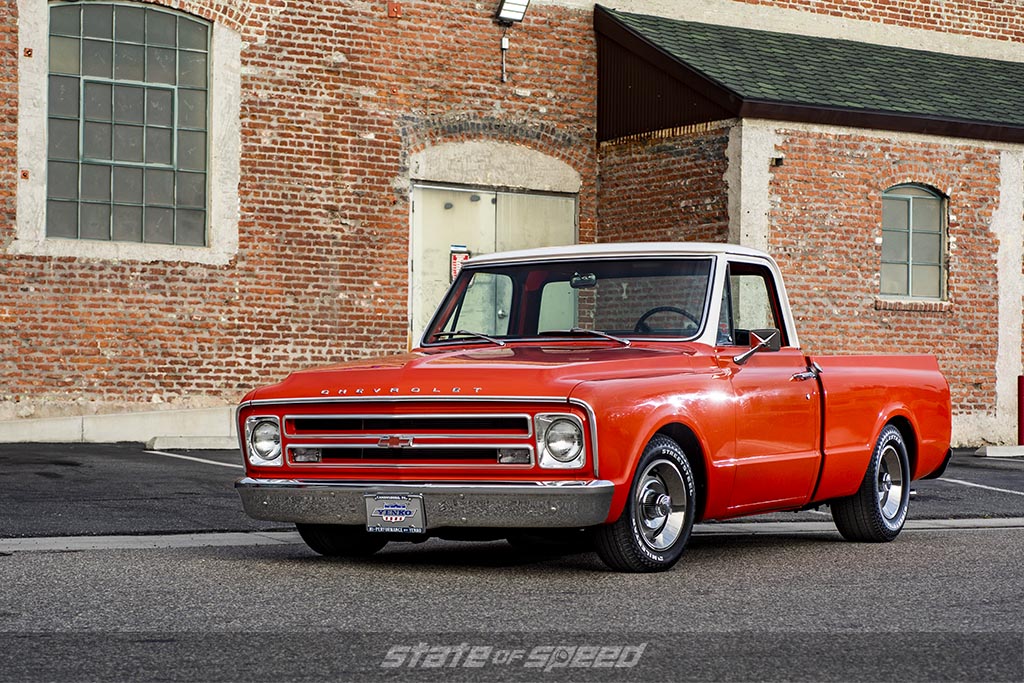 C/K and F-Series pickups were looked at as being very modernized, forward-designed versions of what many thought of trucks at that point, which was simply clunky and overly utilitarian. To help change this rationale, both Ford and Chevy designed their chassis to improve overall ride quality with and without full payloads. The F-100's 2WD model was given a twin I-beam front suspension with coil springs while the C10 featured an independent front suspension while utilizing torsion bars, which were soon ditched for coils as well. Chevy soon added independent coil trailing arms to their C-10 platform, giving it improved feel, especially while carrying a full load. Both companies were always looking for new ways to give their fans new solutions when development permitted. It was these early upgrades that eventually led to the technological wonders we have in place today in the form of highly evolved suspension systems in pickup trucks.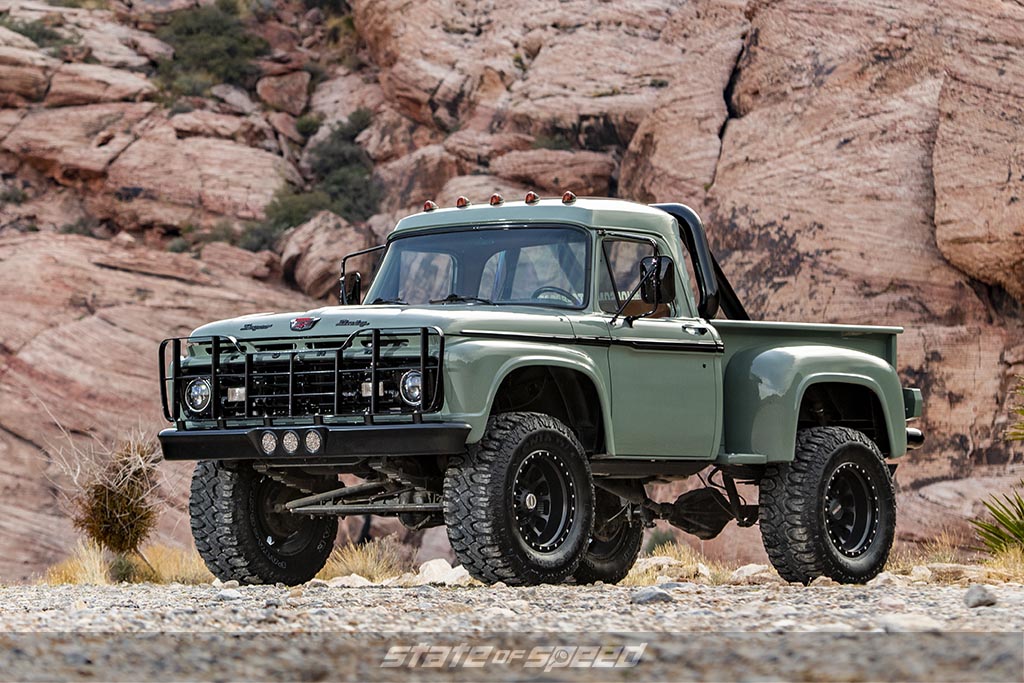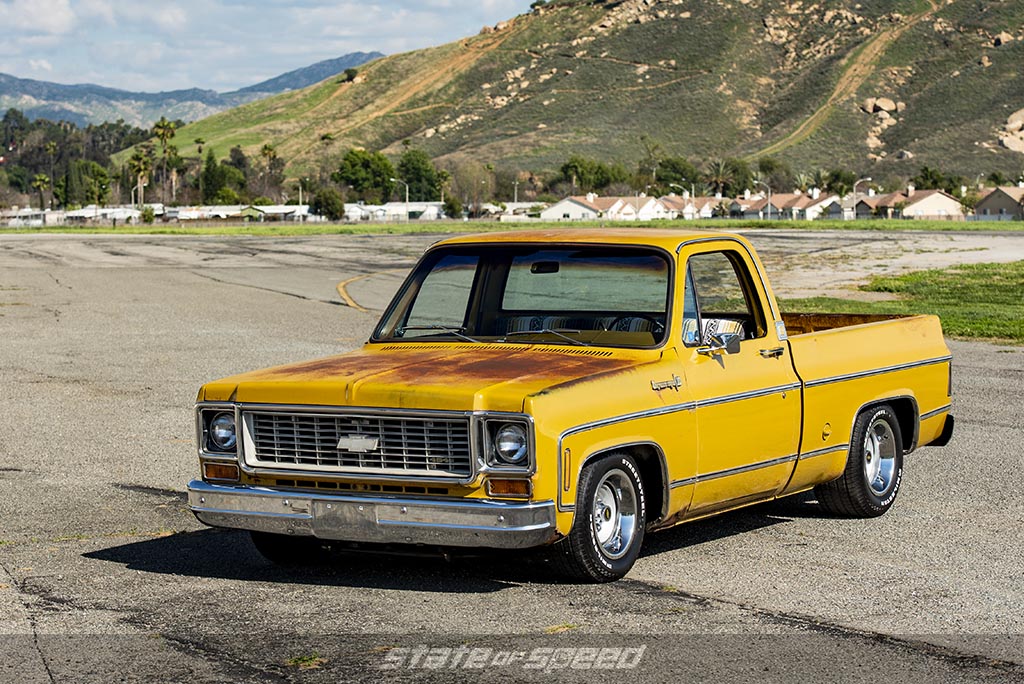 In the age of restoration and customization, the C10 and F-100 platforms are nearly sitting on even ground, although the slight advantage might lean a bit in Chevy's favor. The aftermarket support for both trucks is huge, making it easy and less stressful to order the parts needed for a full suspension rebuild, body and interior renovation, as well as rebuilding or replacing the factory engine. The simple fact is that classic Chevy and Ford trucks are still as popular now as they were back when they were new. Newly developed products have allowed builders to not only build them to ride and handle better than ever, but they can now be so finely tuned to meet individual needs down to the smallest of details.
The simple fact is that classic Chevy and Ford trucks are still as popular now as they were back when they were new…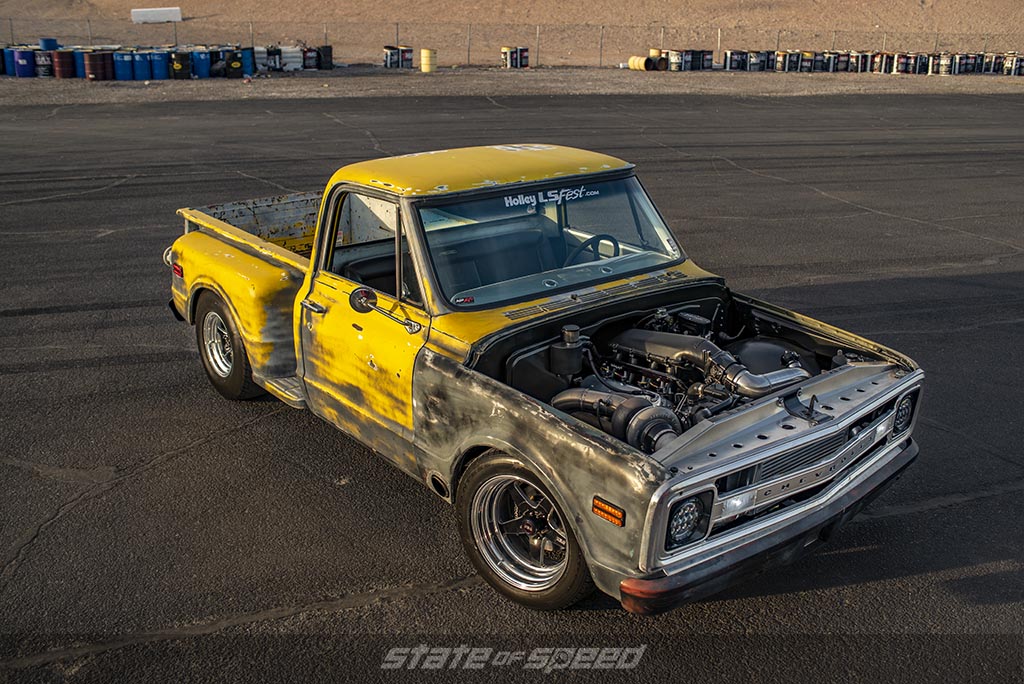 There is no runaway winner of the timeless debate between Chevy and Ford trucks, and there really doesn't have to be. Devout fans and customizers, no matter which brand truck they choose to build, are the true champions because of their unwavering dedication to preserving the machine of their preference. Whatever the make, model or year of the truck, there are parts to make it not only whole again, but better than any member of the Ford and GM engineering teams could've ever dreamed possible for these old, yet highly desirable work horses.