Third Time's the Charm With This '72 Chevy C10
Dustin Reed's 1972 Chevy C10 Proves Love Is Sweeter The Third Time Around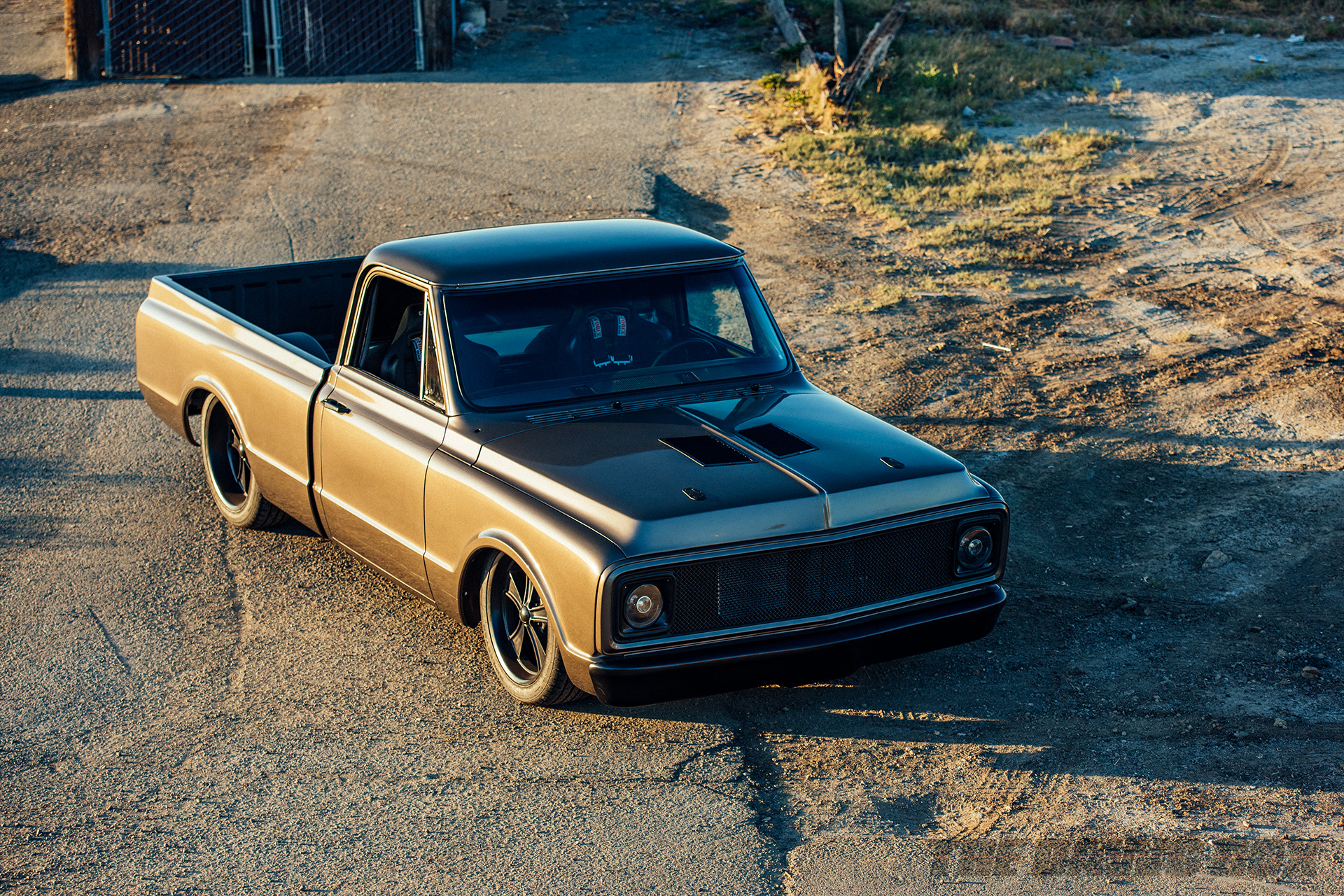 As we move through different seasons of life, our priorities, our tastes, and even the people we hold dear change. As much as we are encouraged to embrace the new and put the past behind us, a rare few can persevere through these changes and come out on the far side with relationships and identity intact, making the conscious choice to build on what we have instead of casting it aside to chase something shiny and new.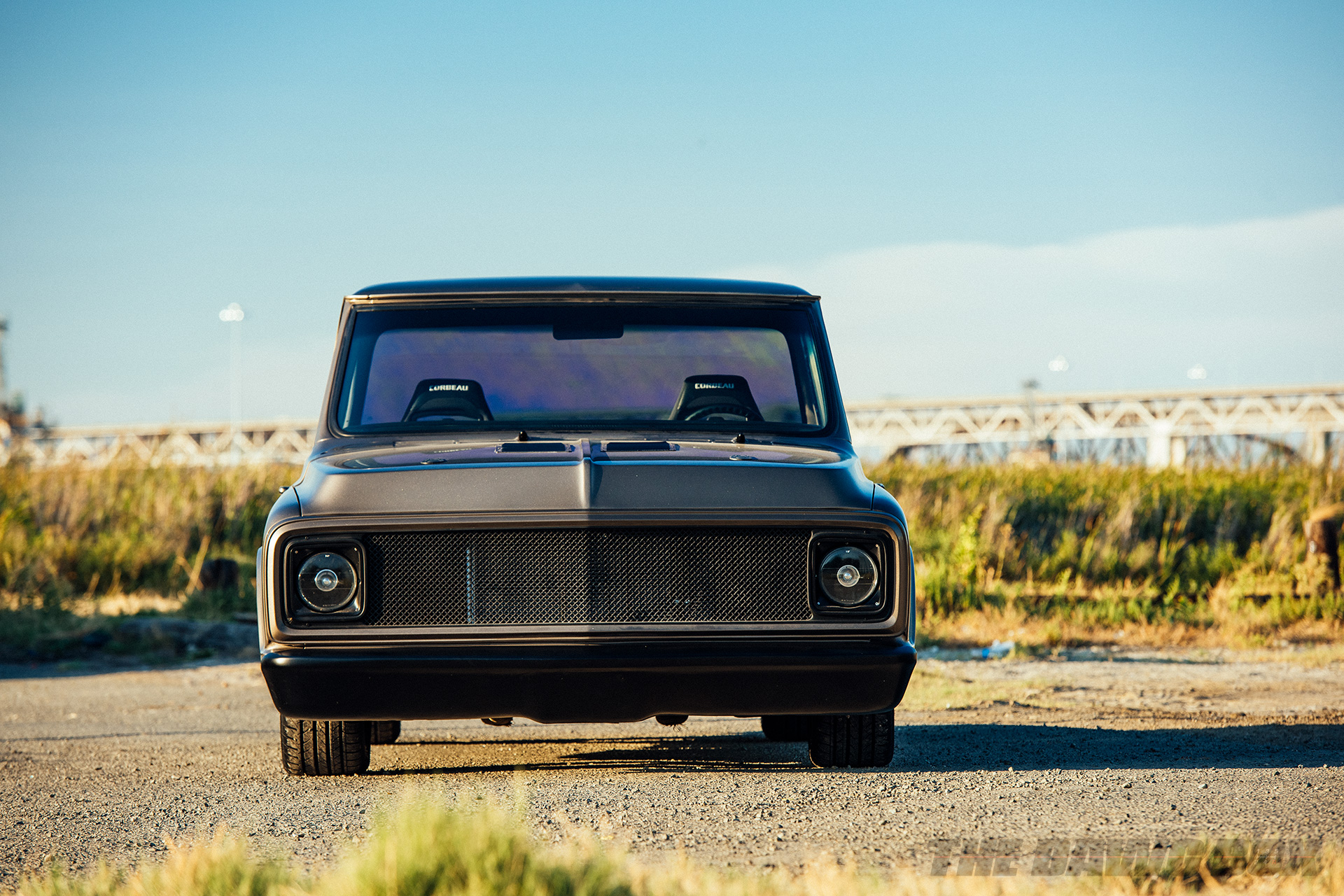 Such build on what we have instead of casting it aside to chase something shiny and new "I got it just after I dropped out of college in 2000, and it was a piece of junk that I picked up as a project," Dustin explains. Built on a budget, and subject to the prevailing winds of automotive culture, the first two iterations weren't quite as timeless and understated as what you see now.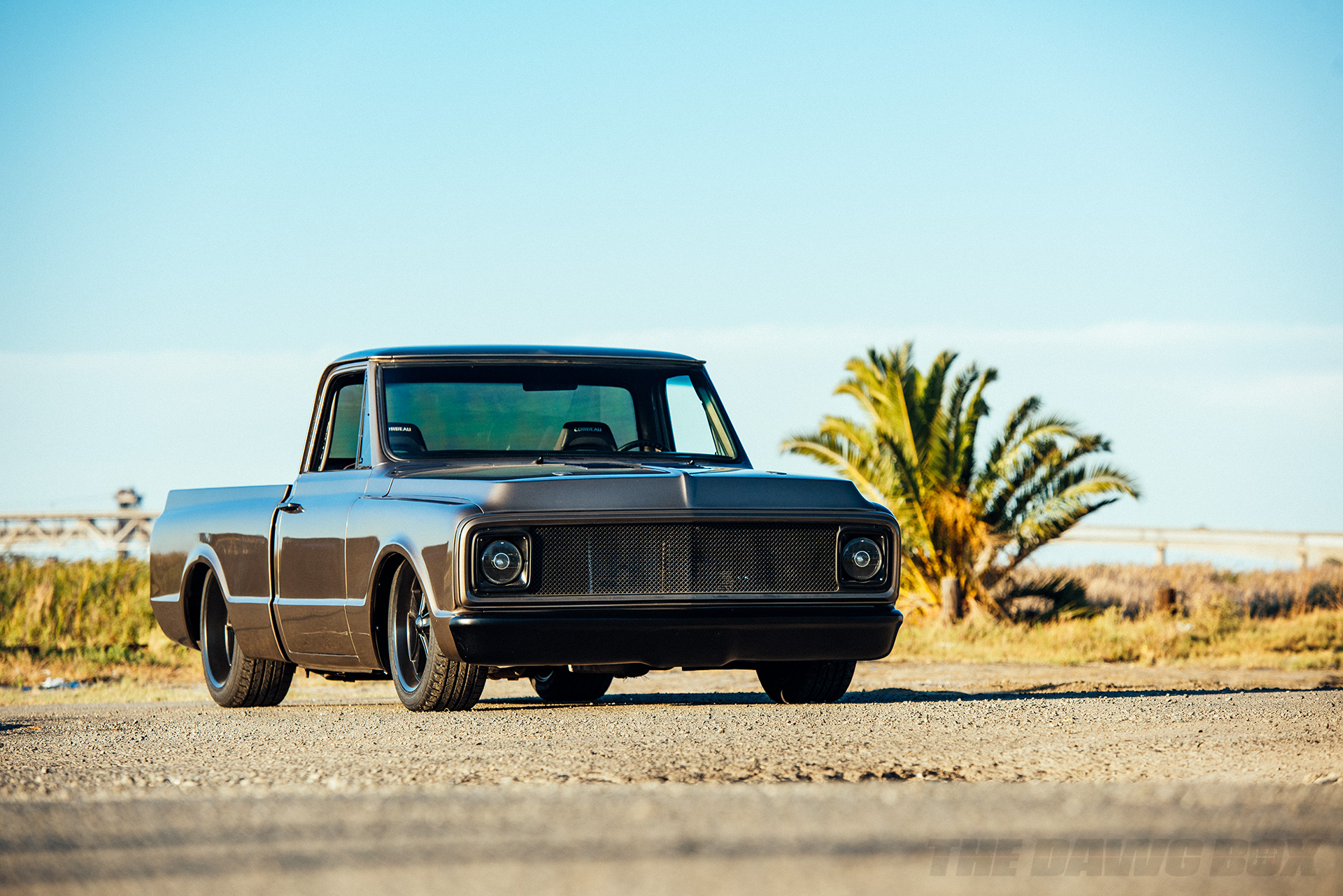 "We did silly stuff, like super-slammed and air-bagged out, the kind of thing that was popular at the time, where you could lay frame," he admits. "You get older, and you get smarter, and I wanted something I could actually track, and that's what it is built for now. You know things change over the years, funding changes, and this is actually my third attempt at a build. I like it better now."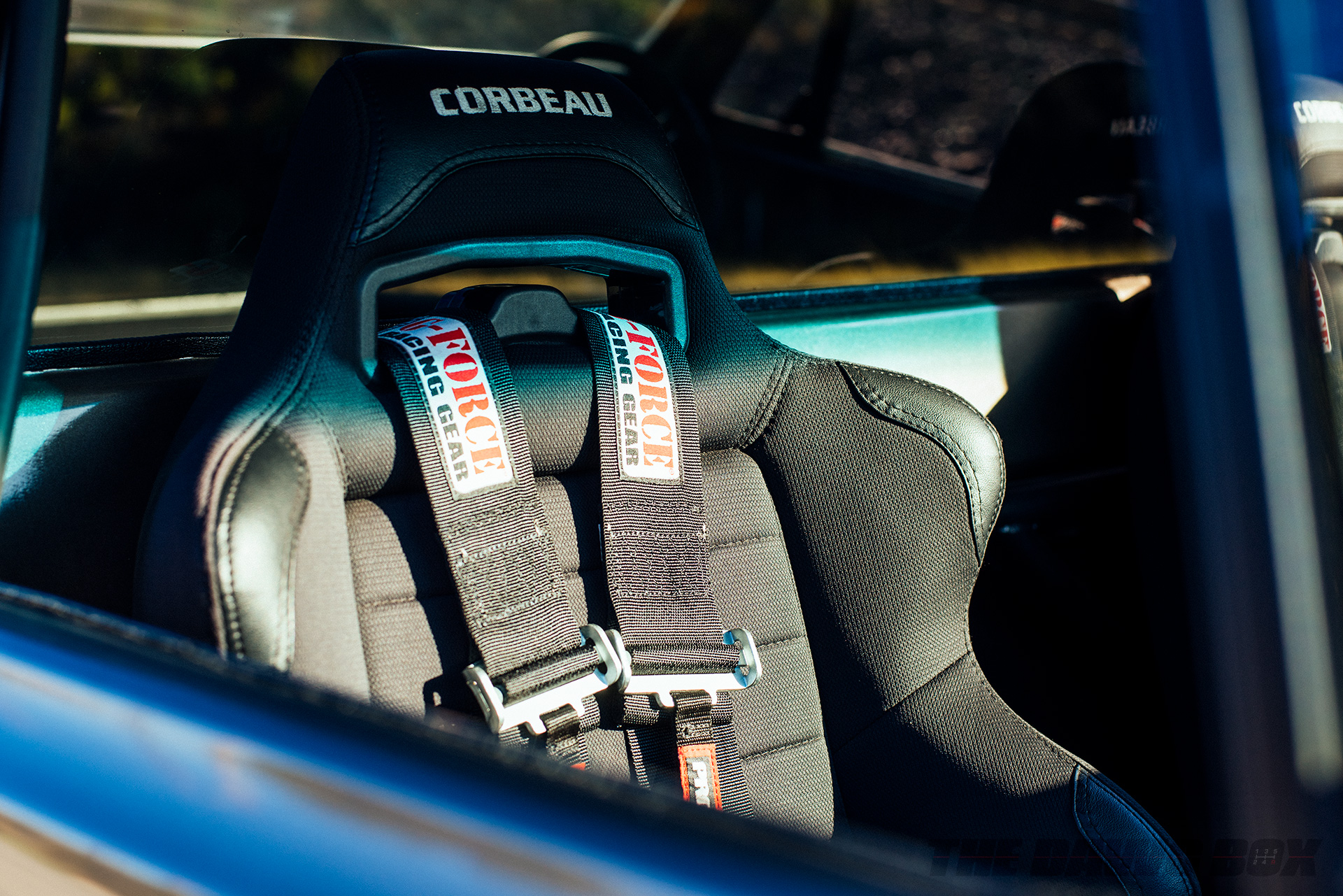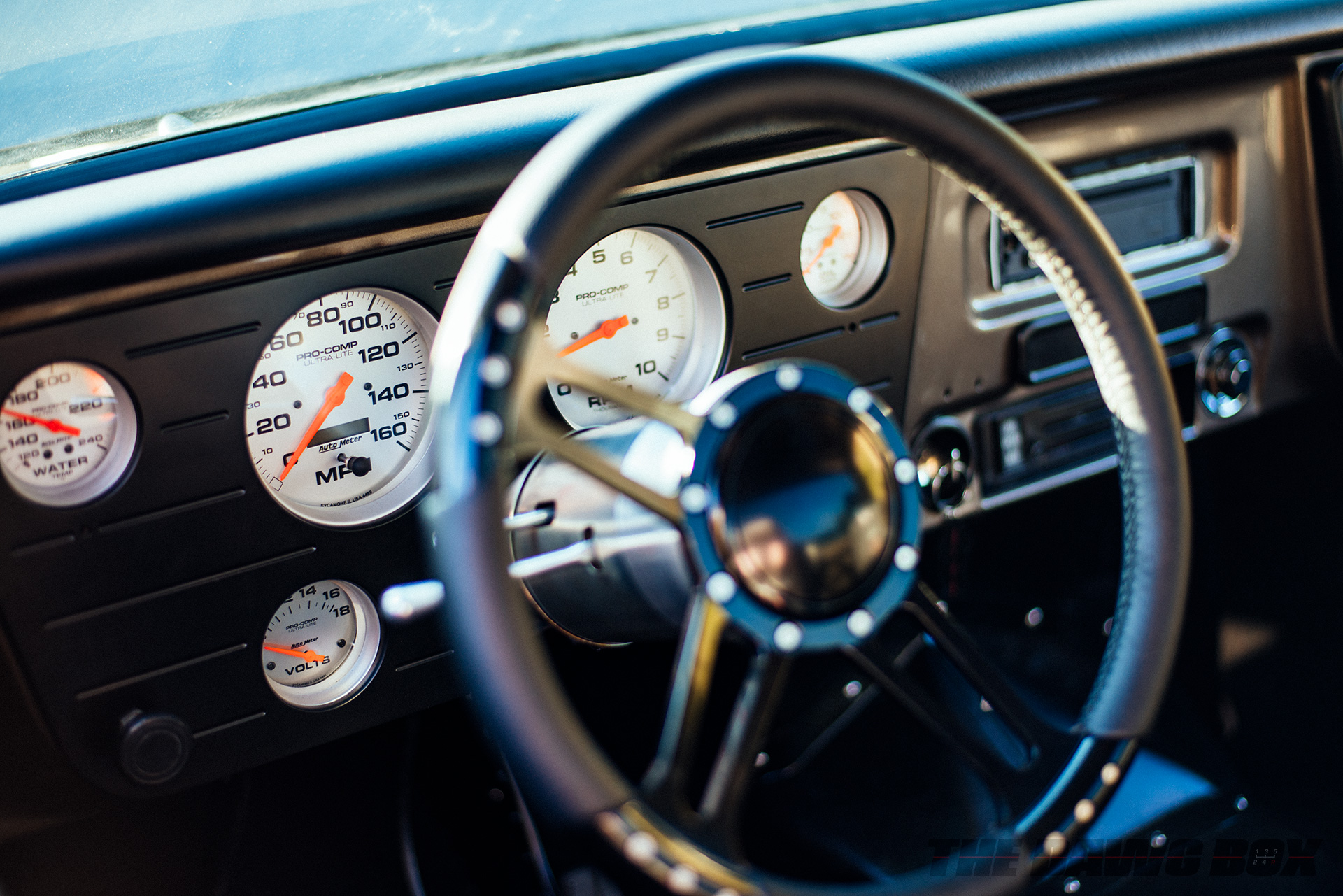 As a successful general contractor today, Reed finally has the resources to do justice to his Chevy's potential. The most striking thing about this truck isn't the modern, cammed-up LS3 under the hood, or the C4 Corvette front suspension, or Corvette brakes and coilovers on all four corners – it's the way this Chevy has been turned into a true mid-engine layout, with the firewall extensively relieved to make room for the engine's radical relocation.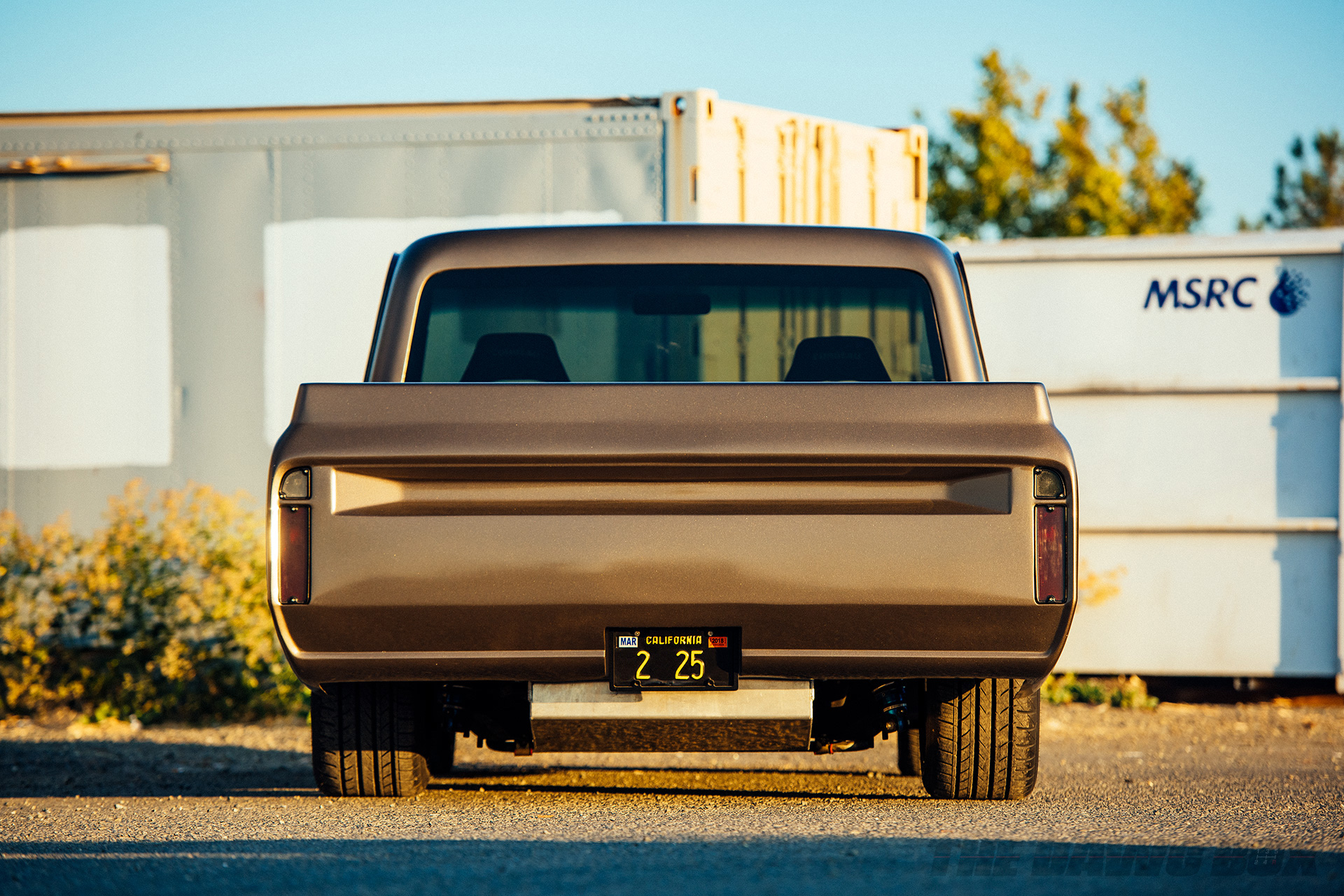 "The craziest part of the whole thing is how the engine is set back 10 inches into the cab," Reed says. "I was trying to achieve a 50/50 weight distribution, and sure enough, when we scaled it, it was dead on. There's no truck that's like that." Reed's goal is to maximize grip and turn some heads with the way his C10 turns. His chosen venue? "Autocross at first, and I am relying on Curt [Hill, of Hill's Rod and Custom in Pleasant Hill, CA] to help me out, but I eventually want to run at Thunderhill and places like that."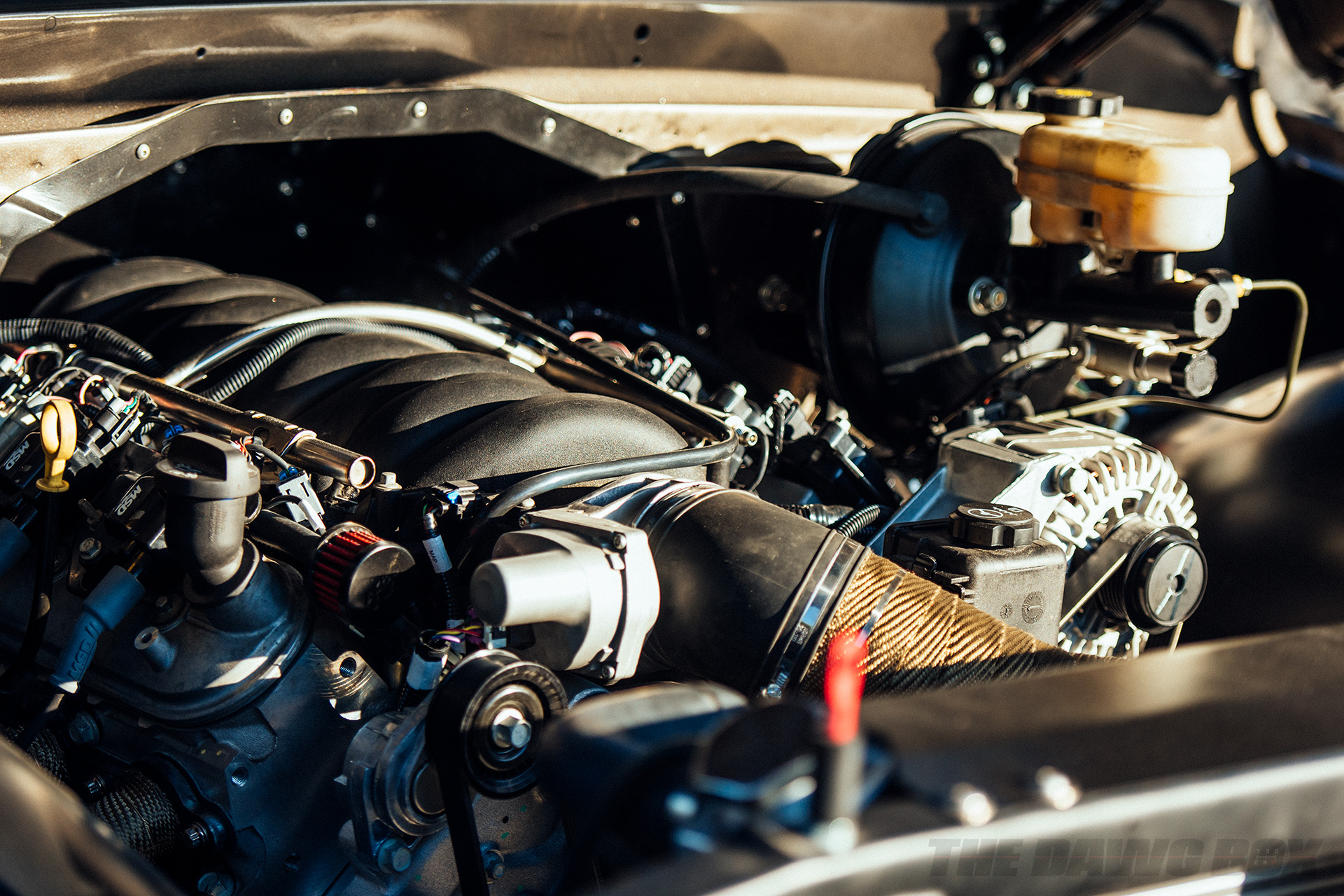 For street duty, Reed's Chevy rolls on 20-inch 5 spoke wheels shod in 255/45ZR20 Milestar MS932 XP+ ultra-high-performance tires. These feature an asymmetric tread design with large outside shoulder blocks to provide consistent grip under heavy cornering loads, and 3D siping on the inside shoulder blocks combined with angled radial grooves and broad circumferential channels to direct water away from the tread face in bad weather.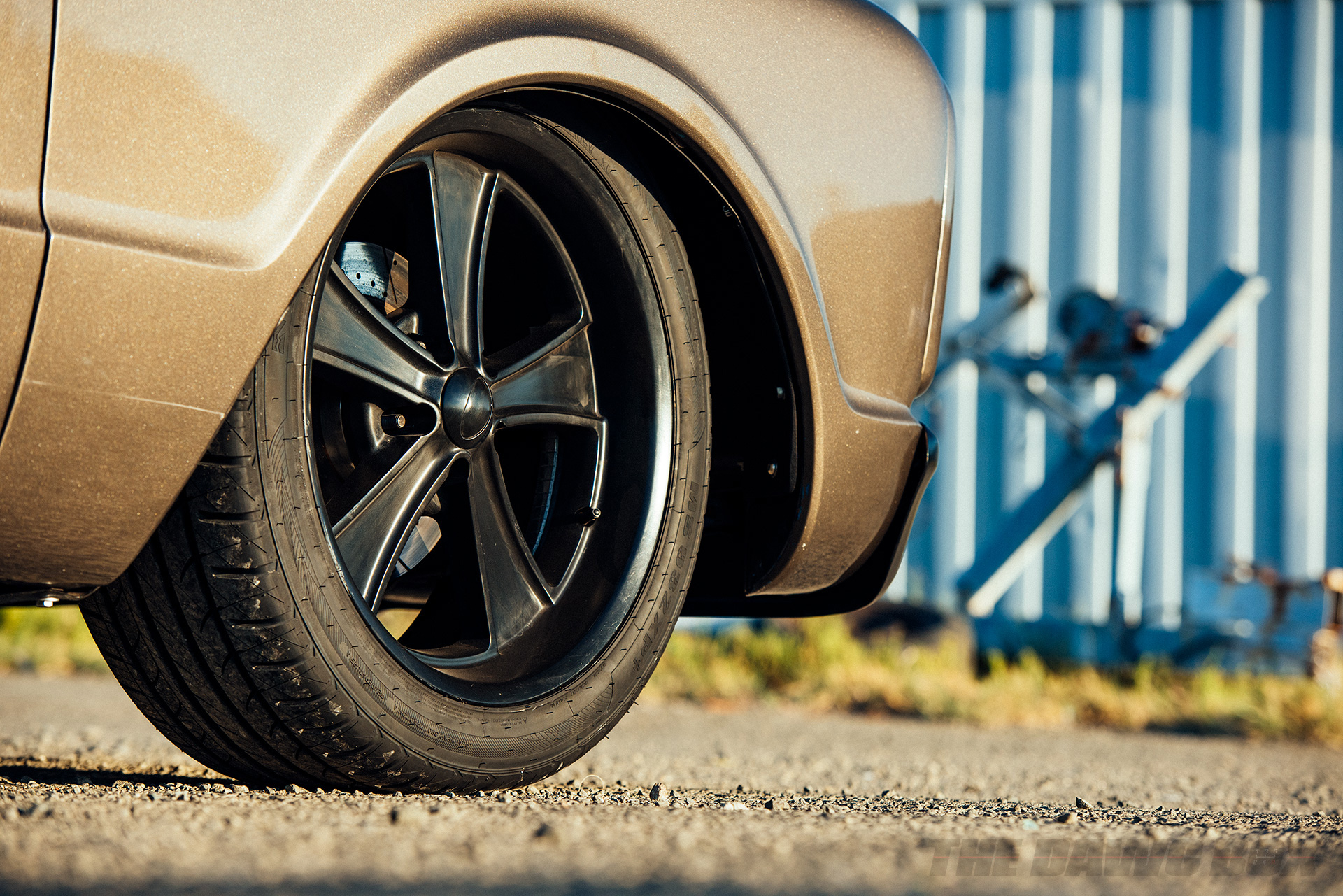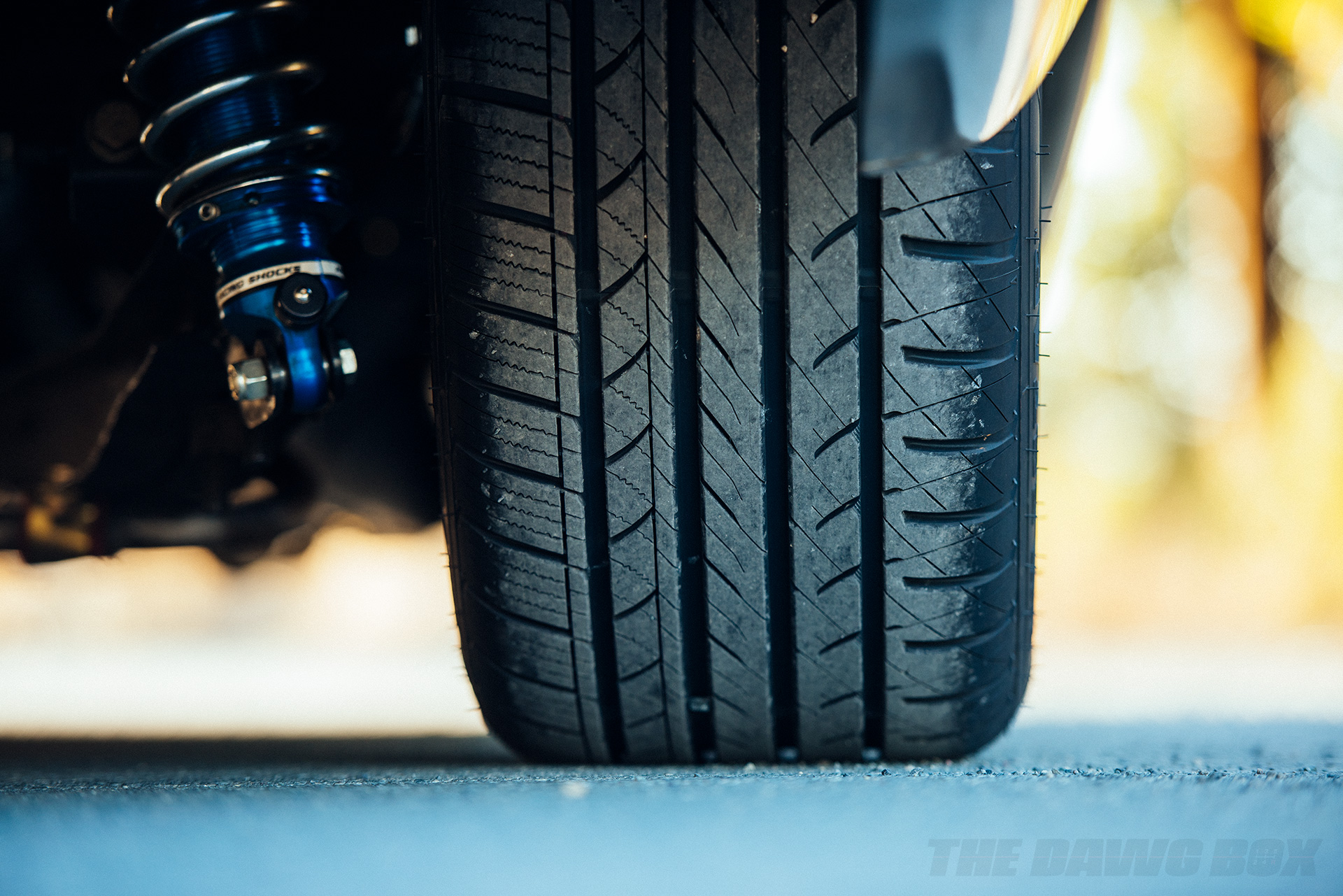 While Dustin's relationship with his Chevy has run hot and cold through the years, he's glad he stuck with it, even though there are some things he might do differently if he could start from scratch. "I would do a full custom chassis rather than modify it the way I did," he admits. "It's all one fell swoop that way, rather than messing with all that stock stuff, boxing the frame rails, and grafting all the components. I'd rather just roll in a 'done' chassis and drop the body on it. I did it the long, expensive way."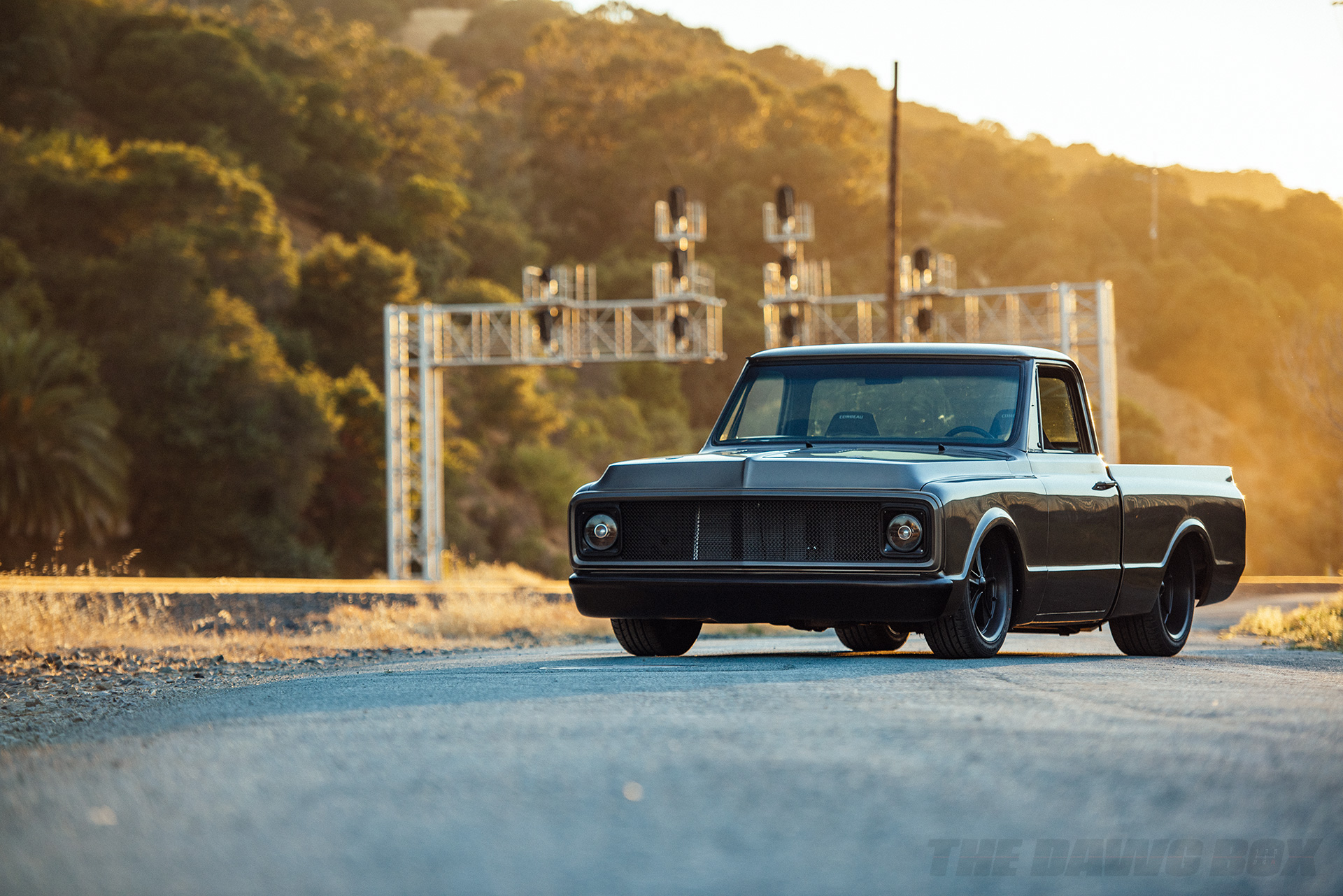 Regardless, he's happy with where they are today and finds that he's getting back as much as he put in. "The way I look at it, this is something I really do need," he explains. "Everybody needs an outlet. It's almost like a way to meditate. It's counseling. It's therapy. It's my out."