Don't Call It a Comeback:
The Resurgence of the Compact Truck
By "compact" truck, we really are discussing the modern, smaller-than-full-size pickup that is commonly referred to as a "midsize" model. Long gone are the days of the true mini-truck, so if you're thinking those are making another appearance at new dealer lots, keep dreaming. The classic S-10, Ranger, Tacoma, Hardbody trucks are machines of a past generation. They had a great run, and are great projects if you can get your hands on a good specimen, which are still readily available. "Mini" sized price tags are also a thing of the past, as today's compact/midsize truck models can enter full-size budget territory pretty darn quick, but there are some bright sides to that reality.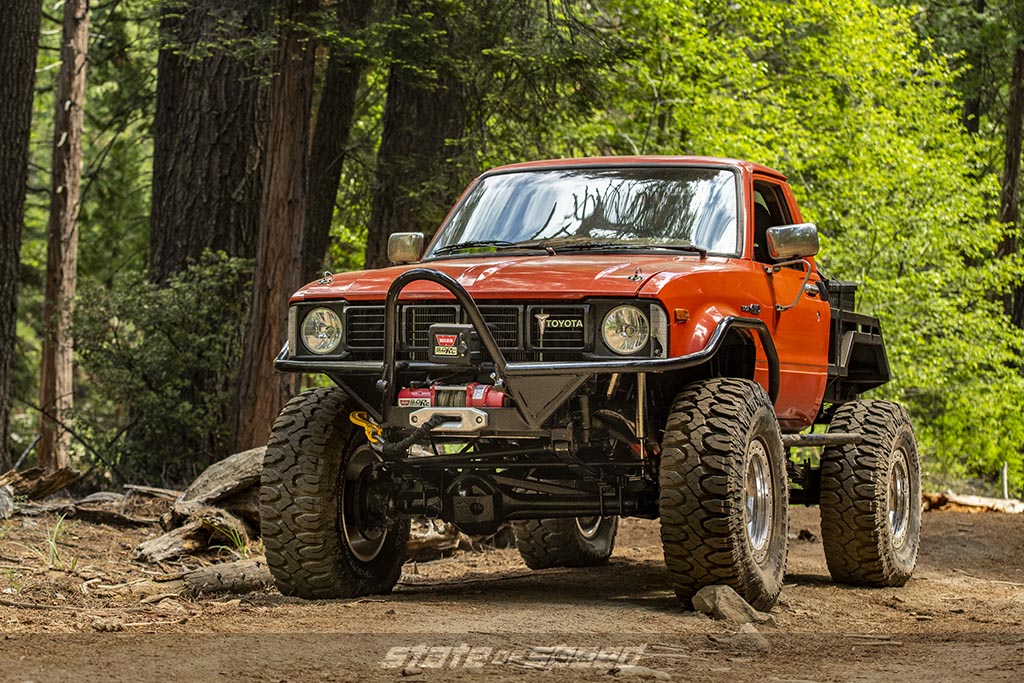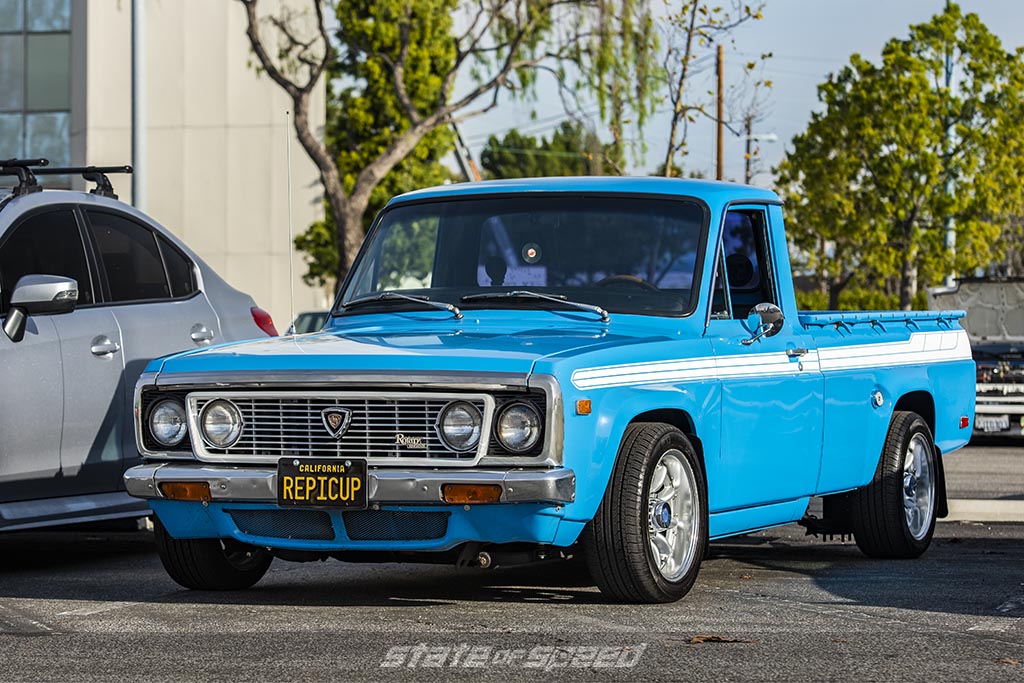 "Mini" sized price tags are also a thing of the past, as today's compact/midsize truck models can enter full-size budget territory pretty darn quick…
The Chevy Colorado is still going strong, and it is larger than ever. In 2019 Ford rereleased the Ranger back onto the market, which is great to see, but it too, is much larger than its last generation that phased out in 2012. Oh, and the Tacoma? It most certainly leads the midsize pickup scene, as it remains one of the most popular on the market. There are other established players in this category that boast devout followings and comparable specs, roomy cabs and available bed lengths that justify their respective MSRP figures, and there are new models trying their best to compete for a place in this very interesting segment.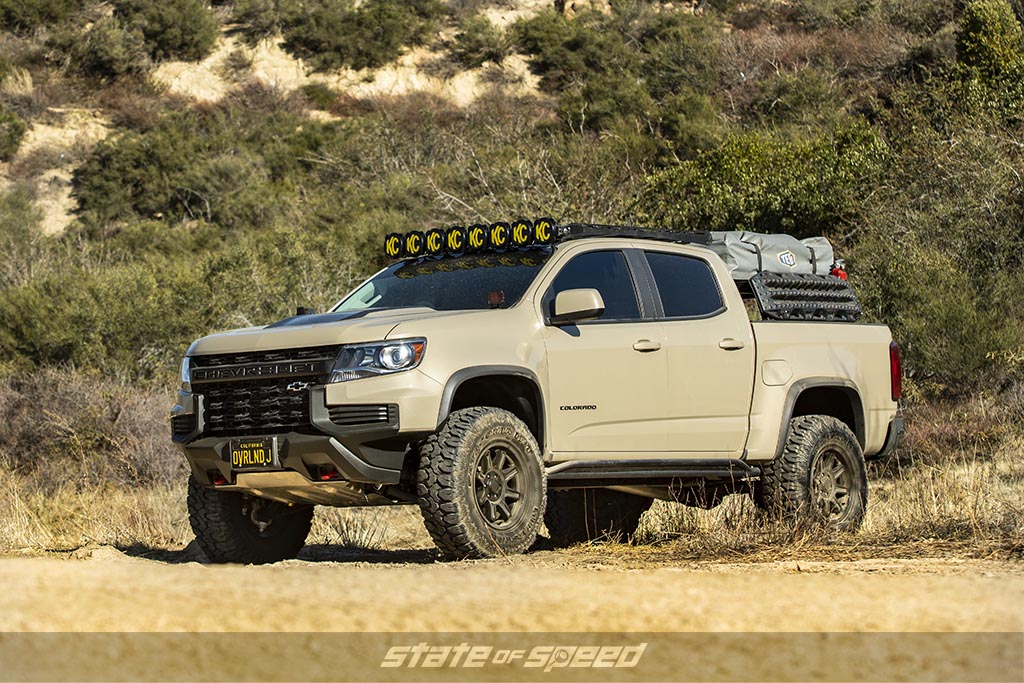 So what makes the midsize truck marketplace so exciting, anyway? Well, automakers really are looking to deliver the most bang for your buck in this category. Even though we can all complain that the cost of modern midsize truck are catching up with full-size pickups, these slightly smaller models will come in cheaper than their larger counterparts at the end of the day—there's no doubt about that. A little sacrifice of space is par for this course with these models, however, these trucks can be jam-packed with features, which make maximizing their function and catering them to meet your exact needs becomes the fun part.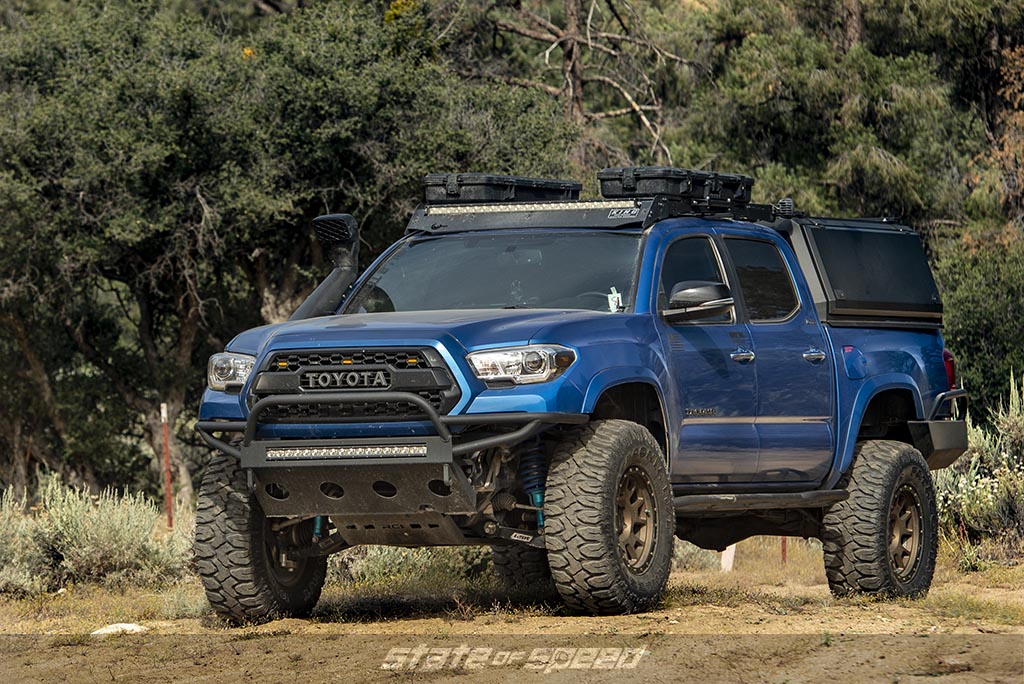 …automakers really are looking to deliver the most bang for your buck in this category…
Right off the bat, midsize trucks are easier to maneuver than the big ones given their natural nimble size. Just because they're a tad bit smaller though, don't move too fast and assume these compact haulers can't pack a punch to contend with the true heavyweights, because they absolutely do. If you need them to haul stuff around or tow heavy loads, they've got you covered. Looking to hit the trails and head off-road? You can do that with these trucks, no question. If you need a commuter vehicle, but want the true utility that only a pickup truck can offer, there are engine configurations with these midsize wonders that are ultra efficient and sip lightly at the pump. There really is a compact truck for every driver out there.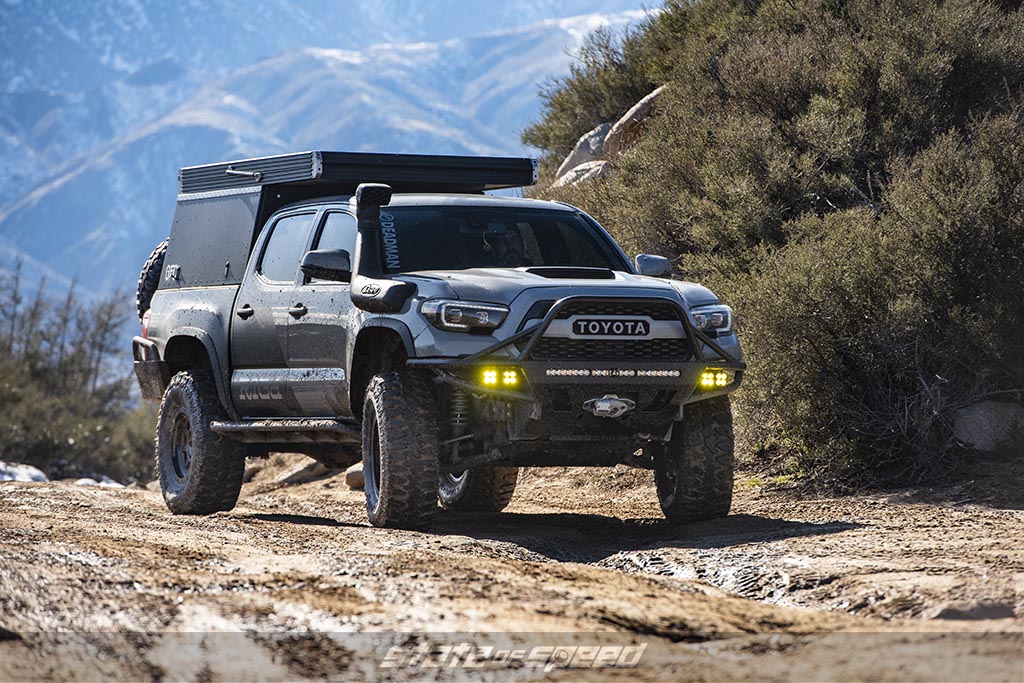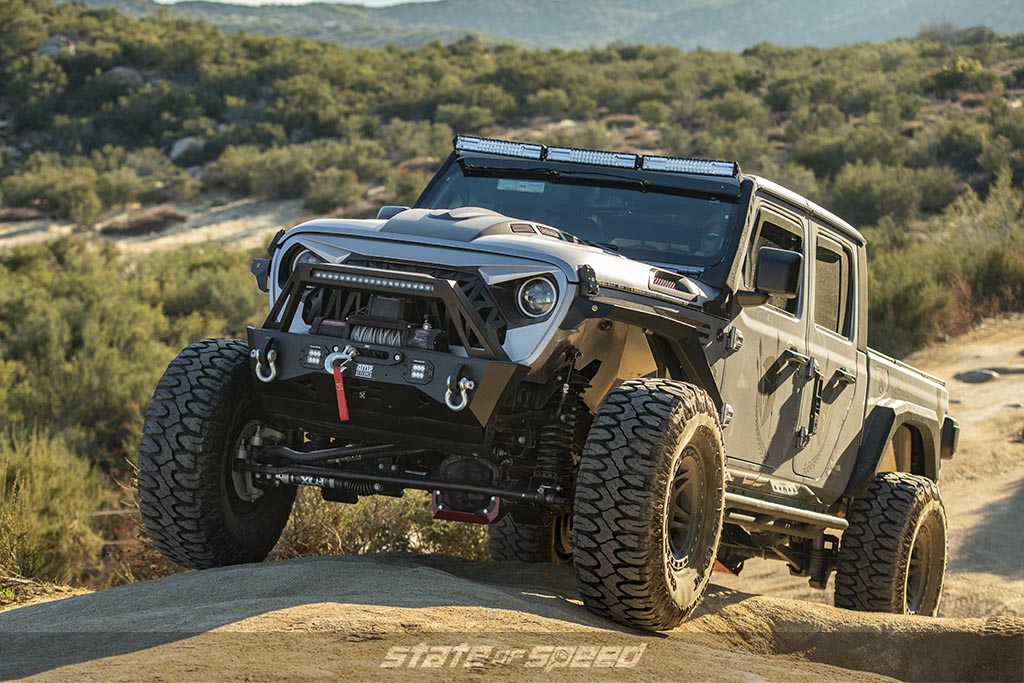 Since muscle is an obvious concern when truck shopping, let's take a look at some of the beefier compacts in the field. The Nissan Frontier, which is a familiar face in the compact genre, received a standard option motor upgrade last year, in the form of a healthy 3.8L V6 with a respectable 310HP output along with 281 lb-ft of torque. This engine will most definitely make its presence known while hauling, towing and ripping around off the beaten path. The Ford Ranger also puts up some impressive numbers from its 2.3L turbo 4-banger—270HP and 310 lb-ft of torque. It has proven to also tow and haul great, which is definitely something to consider when comparing to a full-size brute to get the same job done.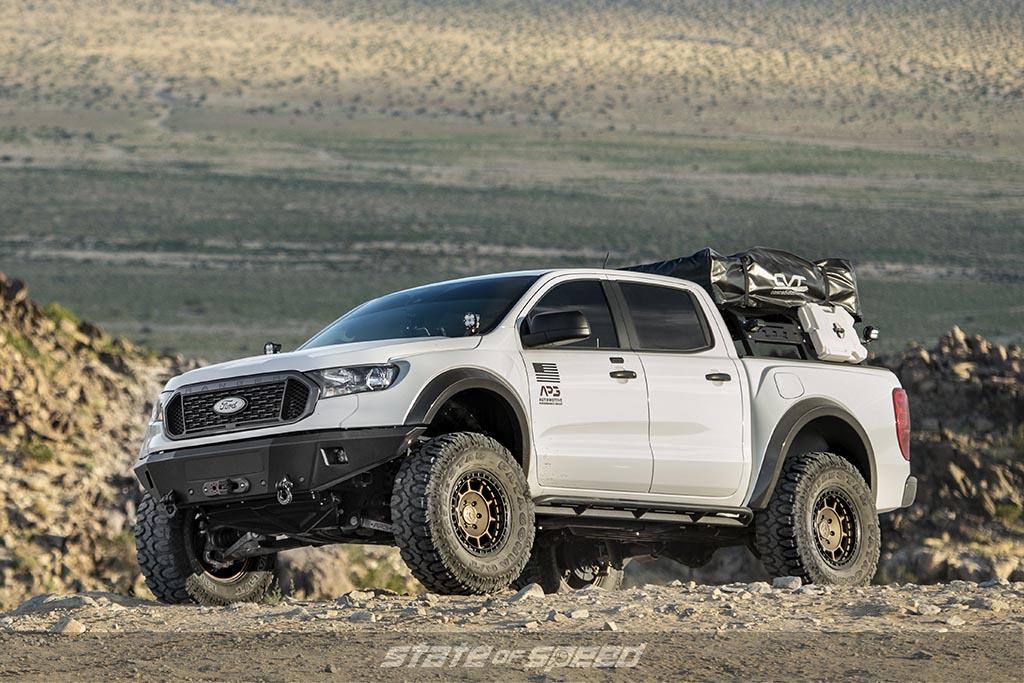 Suspension wise, the Colorado/Canyon with its off-road-ready ZR2 package, is an upgrade that brings the price of admission up a bit, but don't feel too guilty about over spending on your dirt hobby here, as the the ZR2 equipment also earns rave reviews on paved roads as well. The two-inch suspension lift utilizing quality components and the 3.5-inch wider track is an investment rather than an added expenditure, as the premium suspension package will serve its owner well during work and play. Same goes for the Tacoma with its TRD package, or better yet, its TRD Pro tier option. The latter selection comes correct with an upgraded skidplate under the engine, Fox internal bypass shocks, an electronic locking differential, an inclinometer with pitch and roll displays, 16-inch wheels with beefy A/T tires, improved off-road driving modes—and the list just keeps on going from there.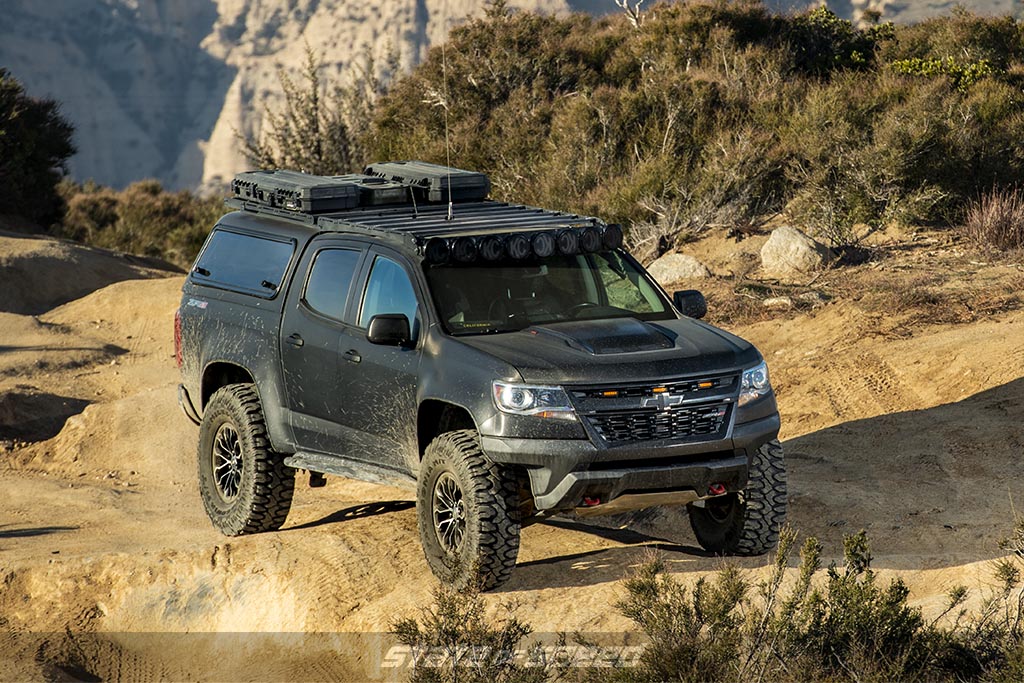 While most buyers are interested in midsize trucks that do big truck things, there is another crowd that is interested in overall value and efficiency. These are mostly the folks who don't intend to work their truck too hard, or play too rough with it either, but still want to have the utility of a truck on hand without it costing too much to operate. For these guys and gals, Ford has released an ultra affordable wildcard onto the market that may get mixed reviews from the truck audience. The Maverick is less expensive than the Ranger right off the lot as MSRP starts under $20K. The standard hybrid powertrain and impressive MPG will only continue to keep more money in wallets. Before this truck is prematurely written off for its lack of power, just know that Ford's new budget-minded midsize truck is also available with a 2.0 turbo I-4 that boasts 250HP and 277 lb-ft of torque—definitely no slouch.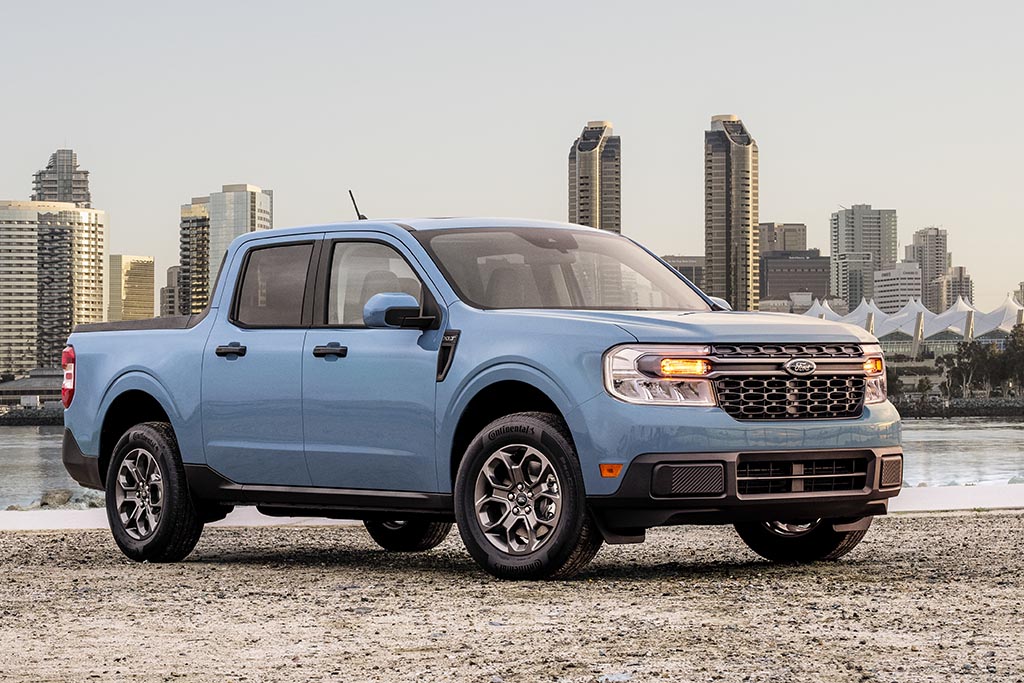 The variation of standard and optional equipment in the realm of midsize pickups is more than enough to assist in piecing together the right truck at a lower price of a comparably equipped full-size. This is what has made this segment of vehicles such a hot commodity among today's truck buyers. While there may not be too many outright steals to be had at the dealership, there is plenty of room to better budget your money to get the exact truck that you need/want. Bigger isn't always better, and the ever-growing fleet of midsize wonders are looking to drive that point home with everything in their power.