Layin' Frame
Some Basics On Slamming Your Ride
So you want to go low, huh? Ok, well there's "just a few inches" low and then there's "pavement pounding" low. Both are cool and have their place on certain vehicles, and while a modest drop in suspension does go a long way in terms of appearance, nothing compares to laying your car or truck out on the ground. Granted, there is quite a lot more to take into consideration if you're interested in the latter option, but if you're serious about taking your daily or show vehicle to the next level, it can be done, no matter what you're driving. 
Asses the Situation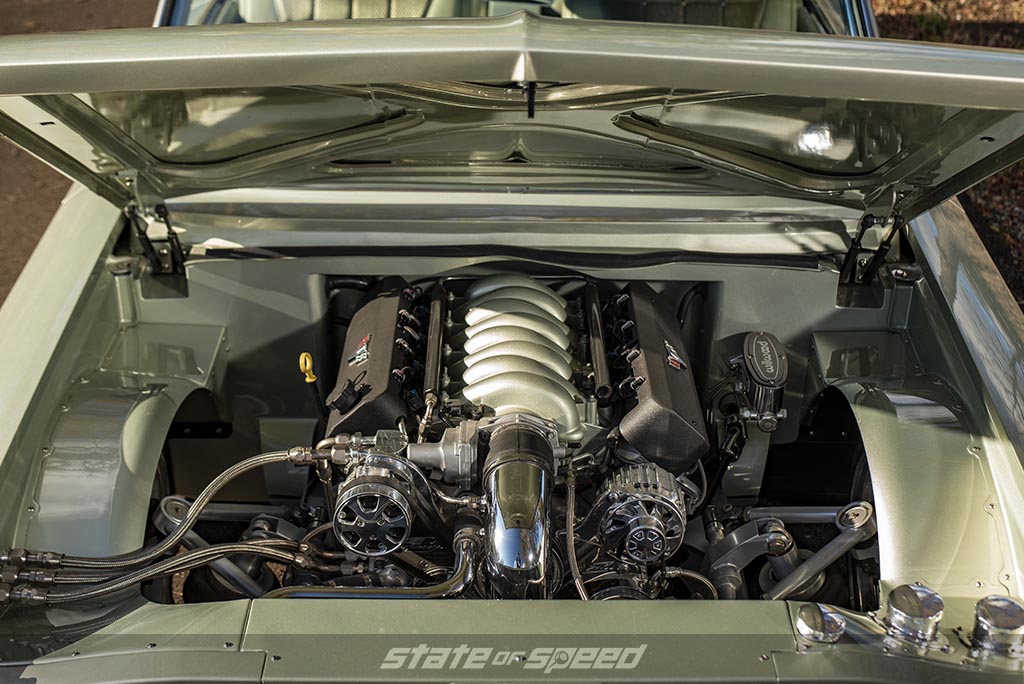 All vehicles are different, which means that the modification process to get said vehicle on the ground varies as well, as does the list of parts needed. Clearance plays a big role, especially with modern cars. With only so much available space at the front and rear, you may just have to get creative and pay close attention to tire selection as well as important wheel specs (width, offset, etc.). Every half of an inch counts, so do be sure to examine just which parts and pieces will need to be trimmed, relocated or cut out altogether in order to clear a path for adequate suspension travel. Classic cars in general have lots more room to work with at both ends, so take that in mind when deciding how to move forward with your project.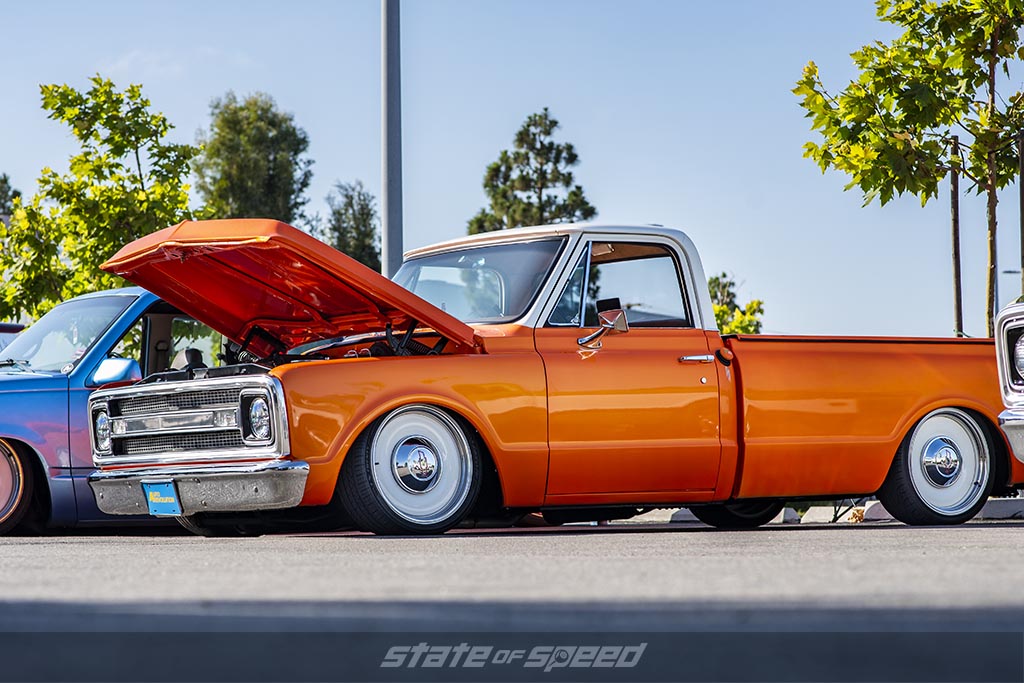 Trucks, on the other hand have much more clearance space to play with at the rear. With only a bed floor standing in the way of axle and chassis clearance, there are just so many more options. Chopping up the bed is a necessity when 'bagging a truck, with the easiest solution being to either cut out a portion of the floor that's in the way, essentially. From there, you'll have to decide to leave the area exposed, build a covered "bridge" or raise the entire floor up to keep a "stock" appearance. There are lots of ways to get the rear down on the ground with a truck, which makes this particular scenario mighty interesting. 
Equipment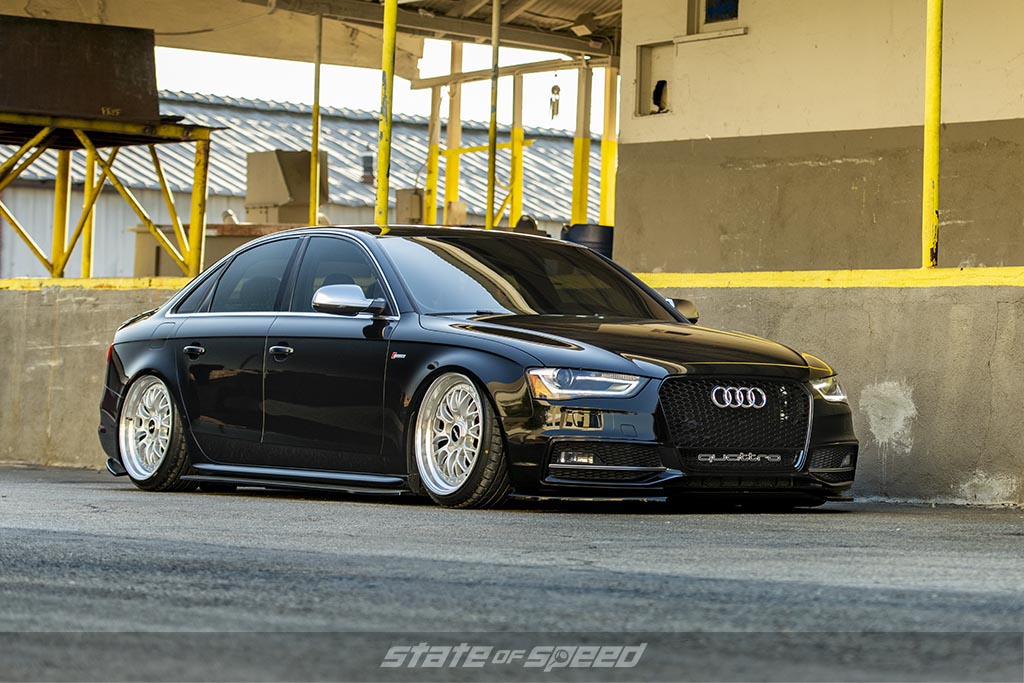 If you've never 'bagged any of your vehicles before, there are a few key components you'll have to familiarize yourself with while prepping your ride for lower lows. Assuming that you will be 'bagging your car or truck since hydraulic setups aren't all too common these days (but they are out there), the air system is only as complicated as you make it. Air management systems have come a long way since the days of having to individually piece every single component out when building an entire air setup.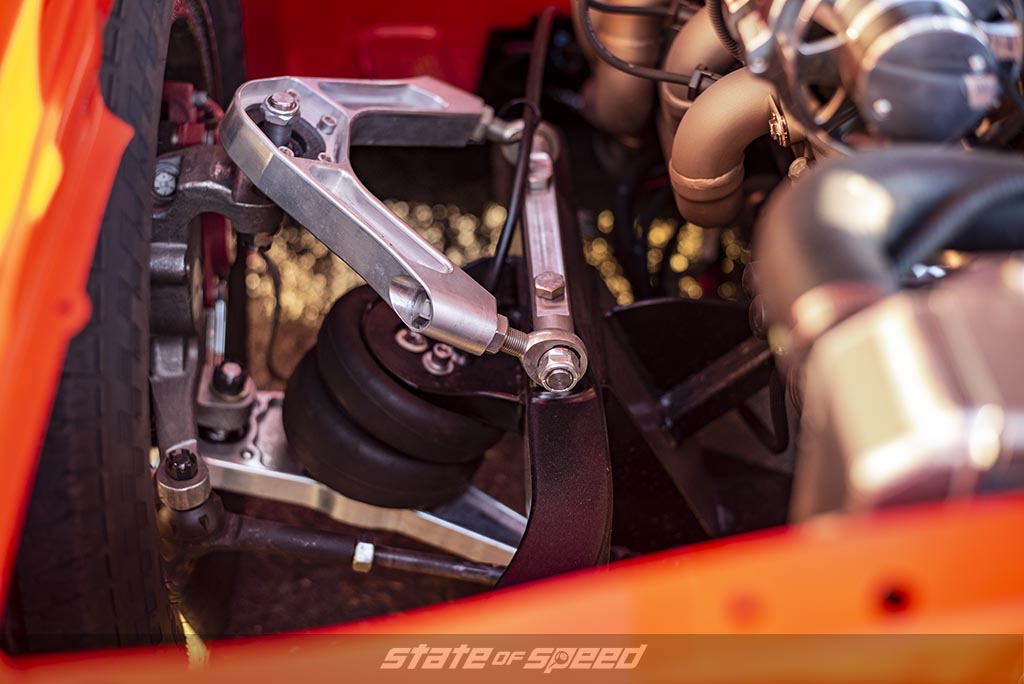 The airbag itself is an essential component of the system, but it is not the most important (or even the most expensive). You're going to find out quick that quality air management systems are worth every buck, as many of them have all the system's ECU, valve manifold, and pressure and height control (in some premium packages) all built right into a small and convenient, easy-to-mount unit. From there, you'll need to select an air compressor (or two) to keep the system supplied with enough air at all times. Figuring out air line plumbing can be a tedious process, but one that can still allow for creativity. Once everything is wired up and checked for problems, accessing this orchestration of components is made simple though a programmable controller, or if equipped, an app installed on your phone. 
The airbag itself is an essential component of the system, but it is not the most important (or even the most expensive)…
While that does sound like quite a bit to worry about, it is—to an extent. There used to be much more involved, but there are lots of plug-n-play type units that helps simplify installation. 
Alterations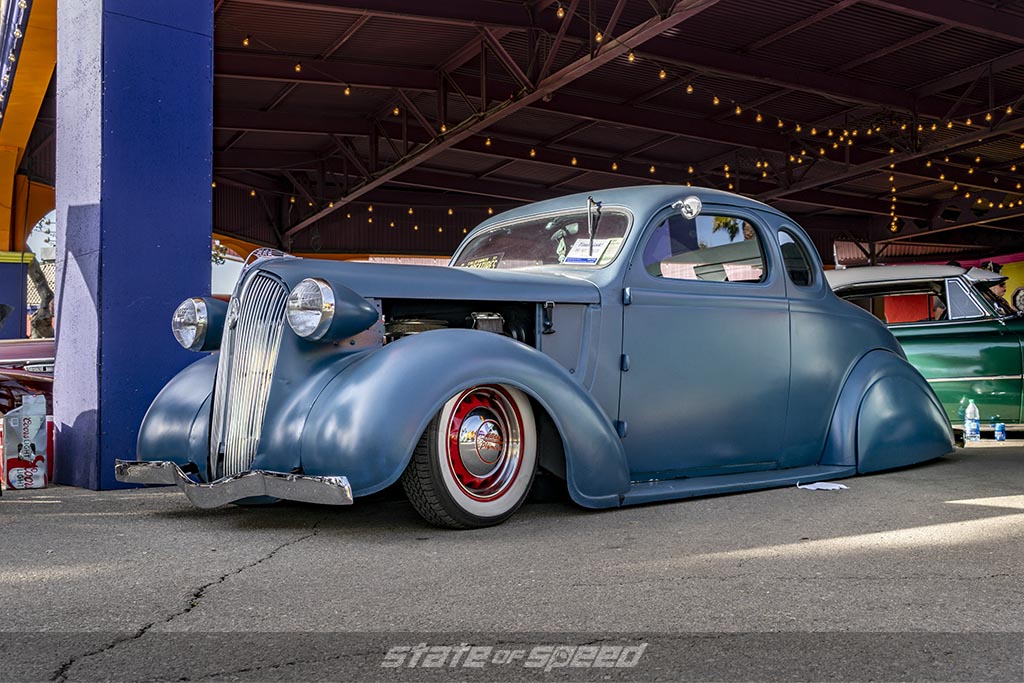 Cutting and altering the chassis and other factory components (depending on the vehicle) is essential when it comes to "laying frame". While it's a big step to take, it's important to not take these steps lightly, and ensure that an experienced person take the lead, even when it comes to simple rear frame notches. Using a plasma cutter, cut wheel and drill all require some know-how to deliver the best results (which includes your safety). Always remember the golden rule when working with these tools—measure twice and cut only once!
Half and Full Frame Packages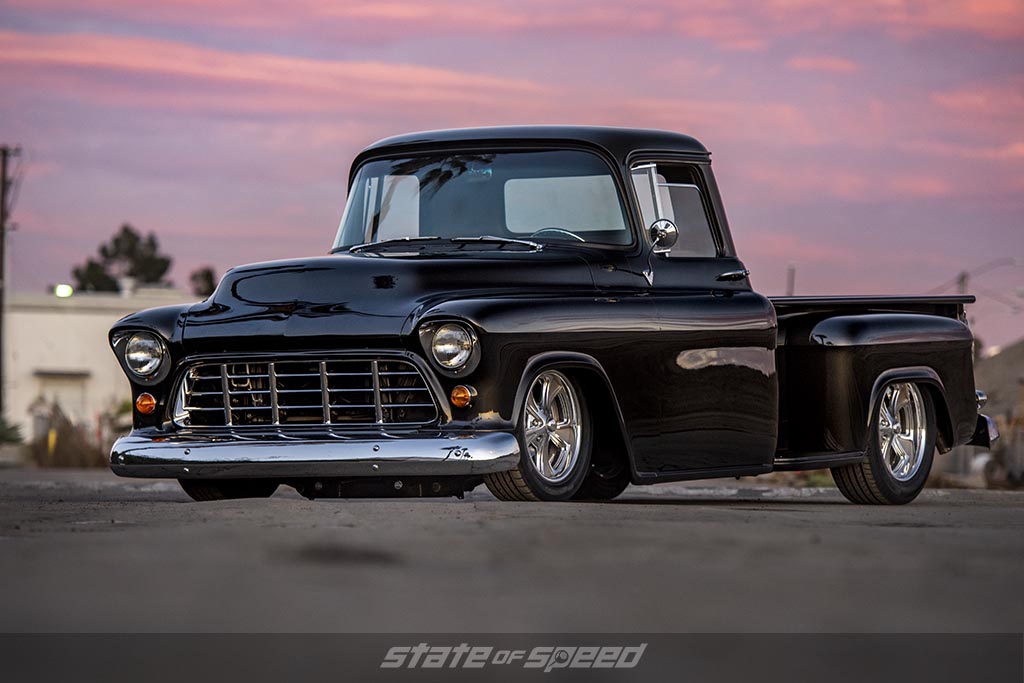 A lot of classic muscle car and truck projects have the luxury of a wide selection of well-crafted front, back and full chassis systems on the aftermarket. These take a lot of guesswork out of building the best air ride setup possible. Since the existing frame on vehicles of a certain age can be "iffy" at best, selecting these options could really come in clutch. These types of setups do offer far more than the ability to go up and down, as optimum ride quality is the ultimate objective with these, which will only make your project better in the long run. These kits do run on the high side when it comes to suspension components, but they are definitely worth the dough.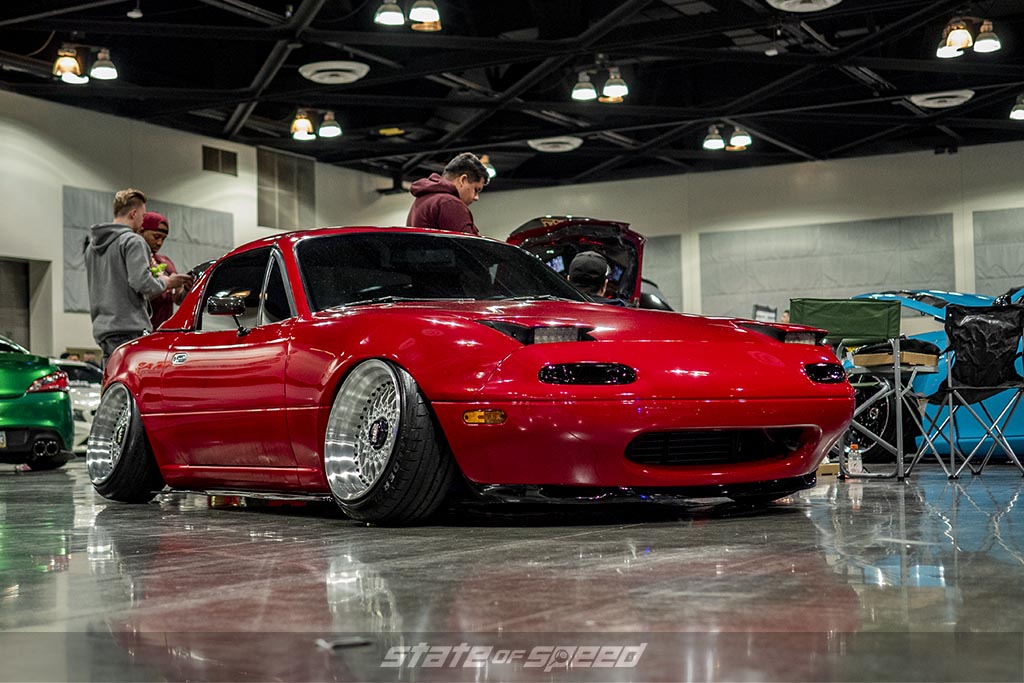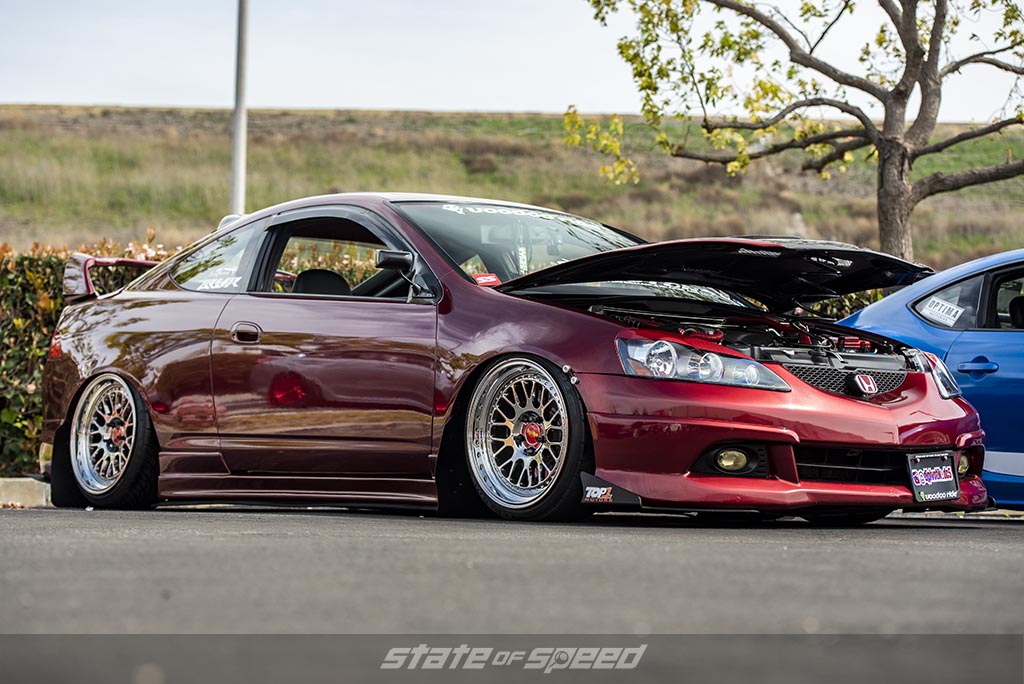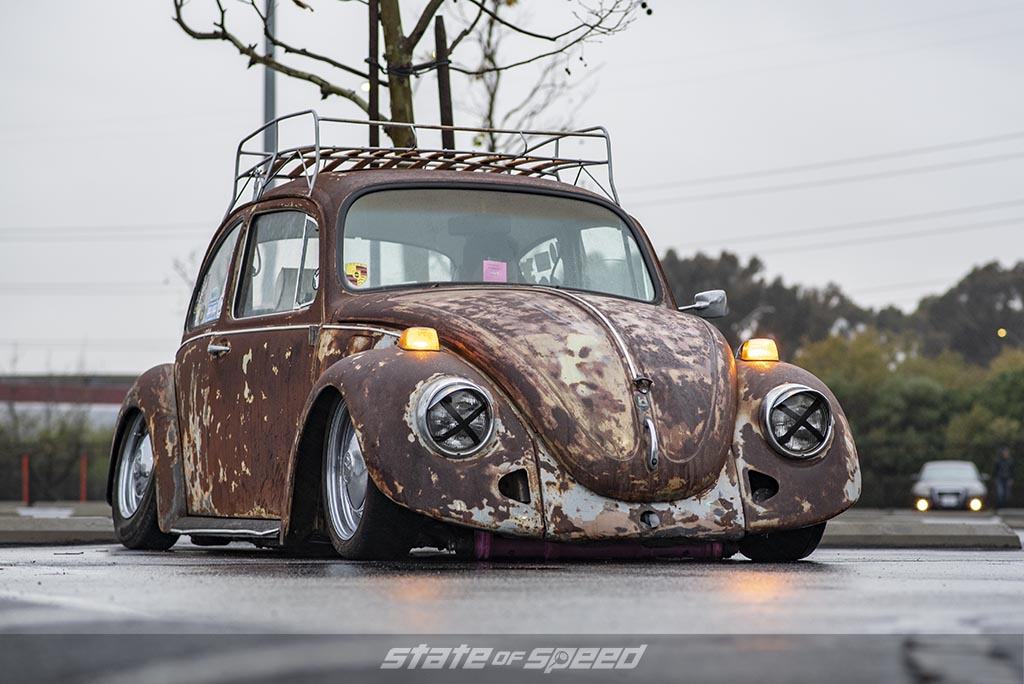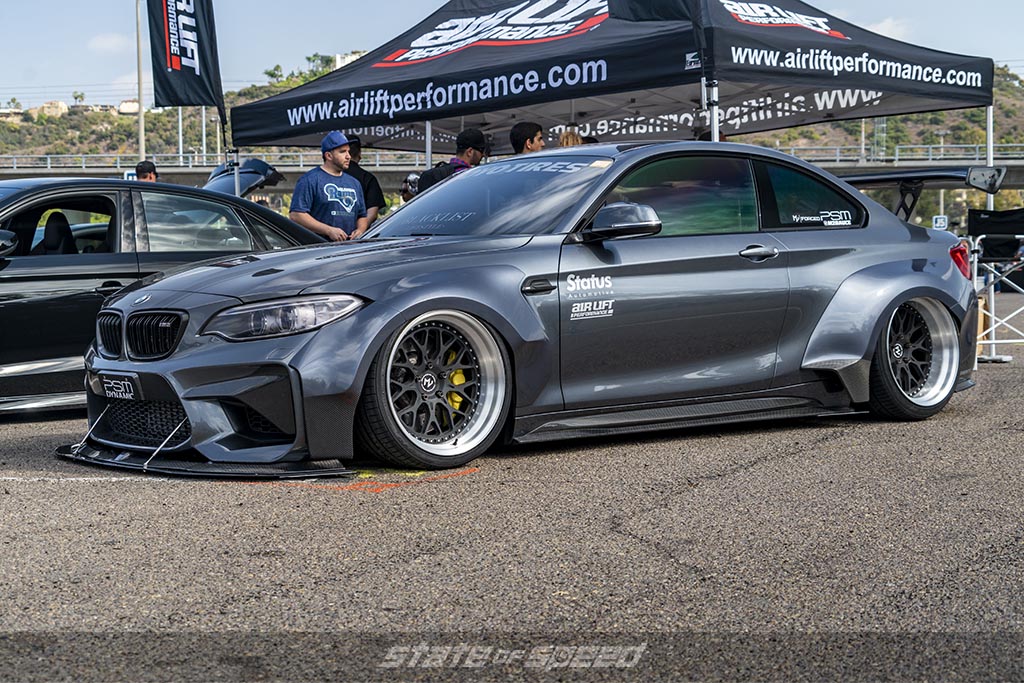 'Bagging your ride is a big step, that's for sure, but once it's done and all the kinks are worked out, it really is worth the effort. Nothing gets more attention on the road than a car or truck that can change the height of their ride with a simple push of a button. Even at rest, there's nothing quite as cool as a vehicle resting on the ground with the wheels and tires tucked far into the fenders. Your ride will definitely catch all the attention in the parking lots at work, at the grocery store, as well as at any car show you take it to. 
Nothing gets more attention on the road than a car or truck that can change the height of their ride with a simple push of a button…
Don't fall into the trap of investing only the minimal amounts of money and time when slamming your vehicle. You definitely get what you pay for as far as parts and components go, and there is no such thing as "cheap" quality labor (unless you're doing the work or have a friend or relative willing to help out).