All for the Love
Ray Soria's Lexus RC F In The Making
"I fell in love with the IS 250 when it was released in '06 but never pulled the trigger to call it my own," stated Laguna Beach, California resident Ray Soria. The following year, the F brand introduced the IS F as the import adversary to the BMW M3 and Mercedes-Benz C Class AMG. The Lexus F series models continued its production but for Soria, they seemed to lack the excitement and design that was needed to stir up his emotions.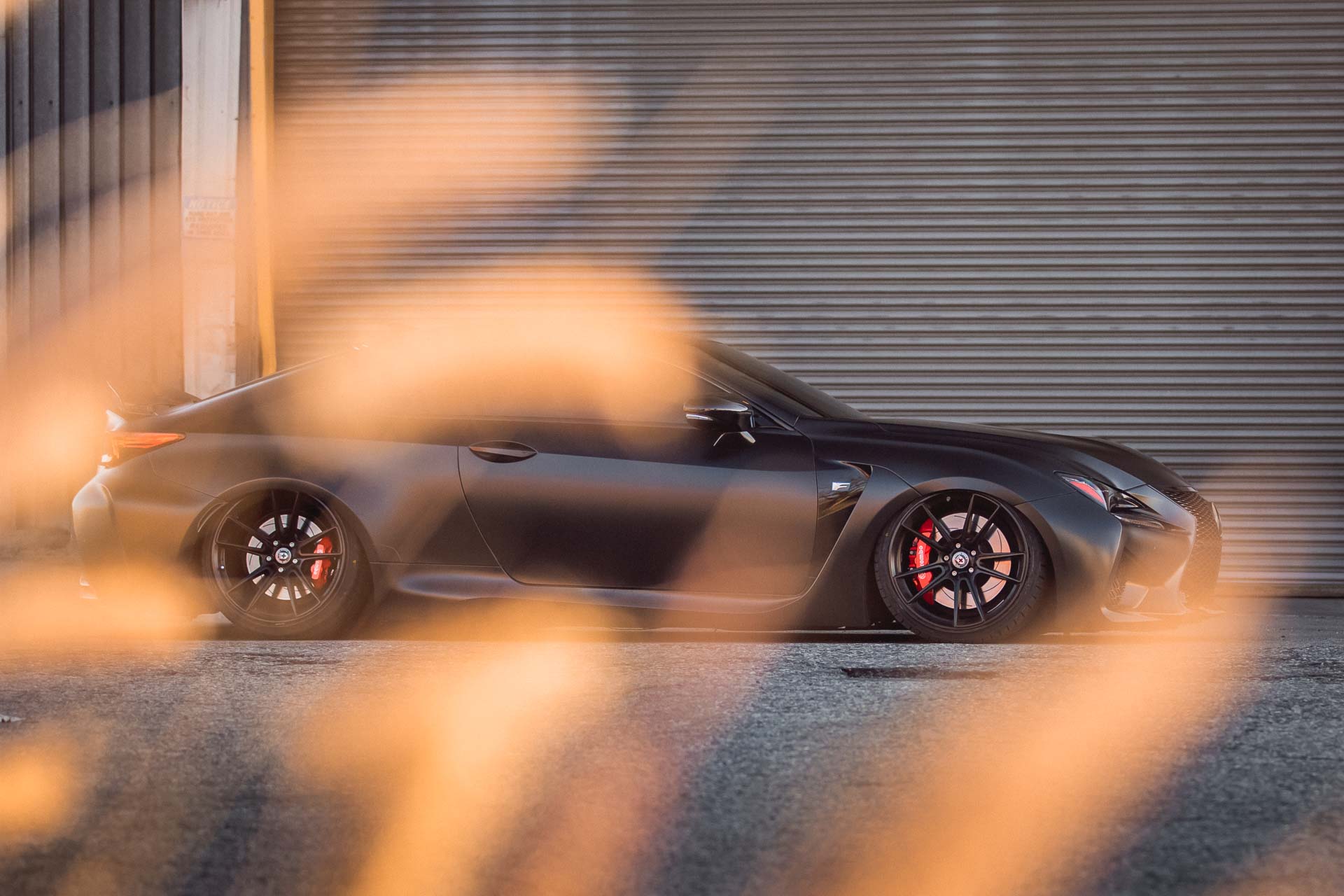 Then in 2015, a new opportunity arose with the release of the RC F—the newest RC sports coupe that was branded as Lexus's most powerful V8 performance car ever. This was the perfect pitch that immediately caught Soria's attention.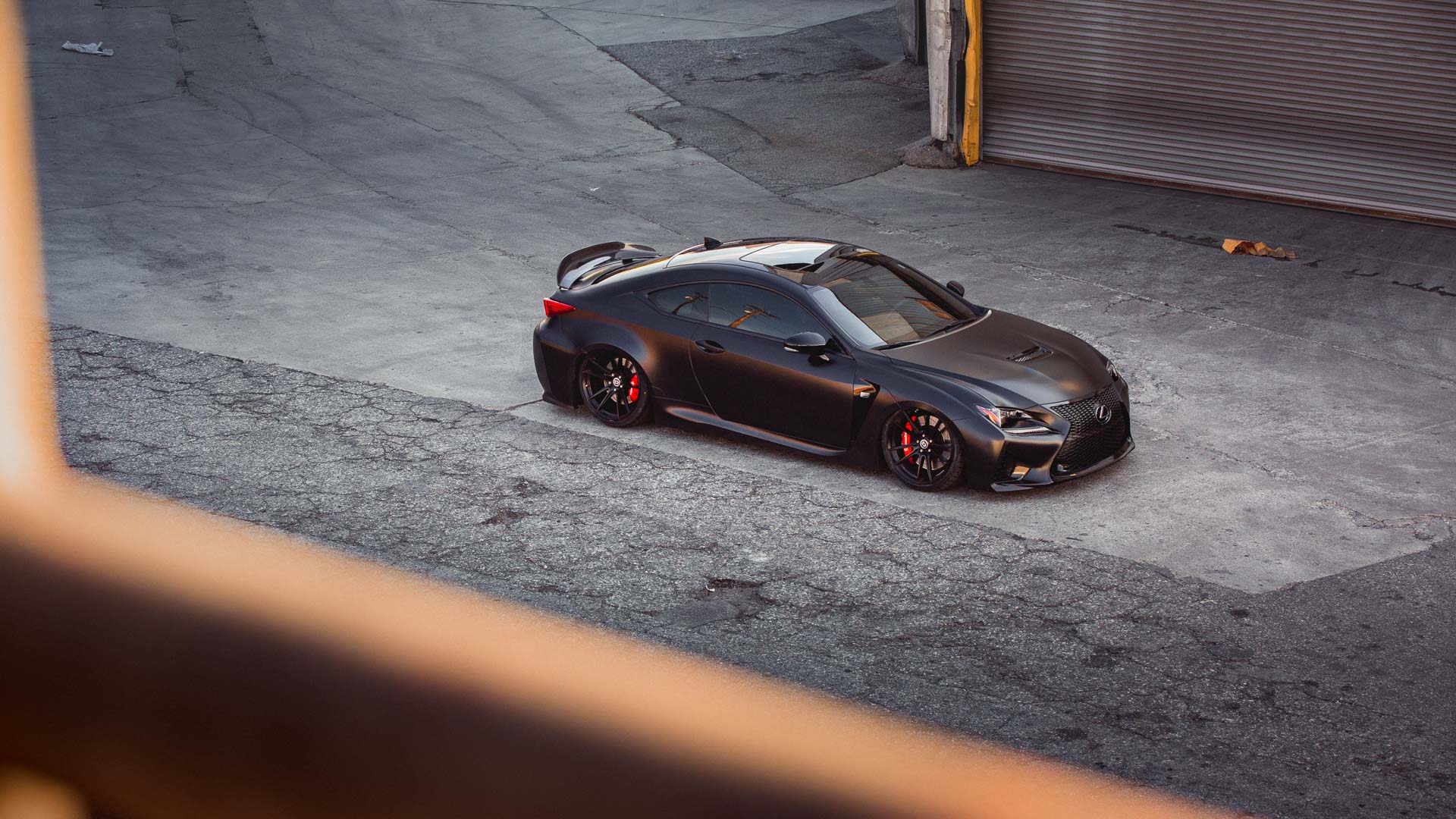 "It was a no brainer, given the perfect opportunity in '15 to purchase a brand new RC F and a suitable replacement for my GT500." He was quick to admit that it wasn't loved at first sight. "I thought the RC F was ugly when it was released."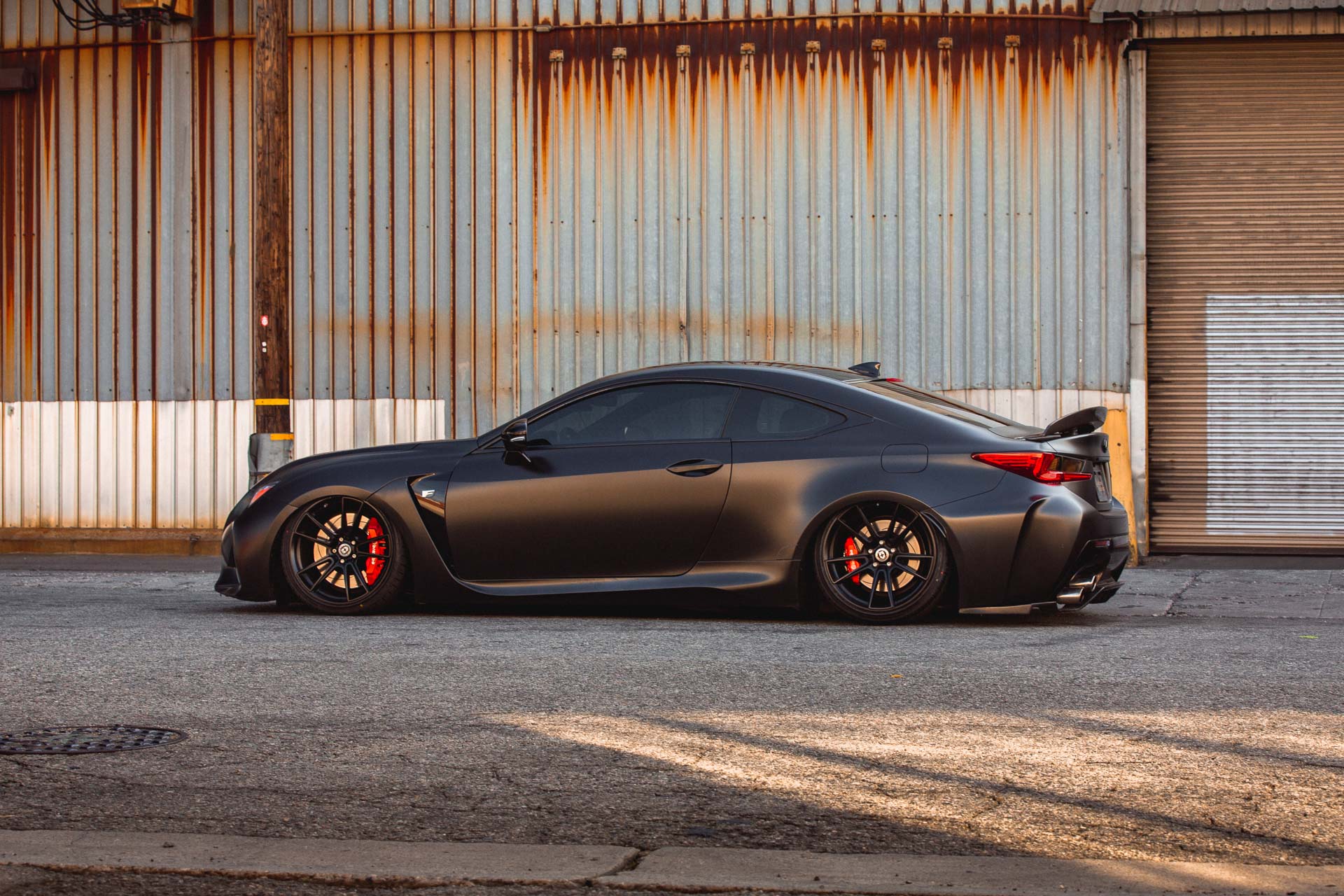 "I've owned a number of cars over the years but I wanted to try to build a Lexus. I liked the fact that it was rear-wheel drive, looked good, powered by a 467-hp 5.0L V8 (2UR-GSE) engine, and coupled to an 8 Speed Direct-Shift Automatic," Soria recounts.
I thought the RC F was ugly when it was released.
As the Southern California import scene continued to evolve, so did Soria's RC F. Car meets and local show events continued to flourish around him, which ultimately fed his desire to begin modifying his ride. His game plan was a simple, but ultimately time-consuming one; he would keep the engine and interior alterations of his Lexus to a bare minimum and devote all of his time into remaking the exterior.
It sounded easy enough but complementing the RC body already outfitted with wider wheels and tires, cooling ducts, an active rear wing, and stacked exhaust tailpipes is anything but. The complexities of it are actually one of the main reasons why you don't see as many cleanly-executed RC Fs as you would on, say, an IS 250 or 350 model.
"I slowly began modding my ride over a two-year span with a plan for the car to be different than all the other RC Fs I saw online." As promised, the outward appearance of his RC F was his main focus, as he outfitted it with a number of aero enhancements which consisted of an Alpheyga Carbon Fiber GTS spoiler and Lexon Carbon Fiber Diffuser but not before wrapping the body in Satin Black.
I've owned a number of cars over the years but I wanted to try to build a Lexus.
The added room from the factory fenders offers just enough space to house the aggressive staggered fitment of 20×10-inch and 20×11-inch HRE FF04 wheels in Tarmac Finish wrapped with Milestar MS932 XP+ 275/30-20 up front and 285/30-20 in the rear.
In the suspension department, an Airlift suspension kit was installed alongside an Airlift 3P management system. The end result was a comfortable and smooth cruise carving the canyon roads with no traffic to endure; one of the many guilty pleasures Soria enjoys partaking in.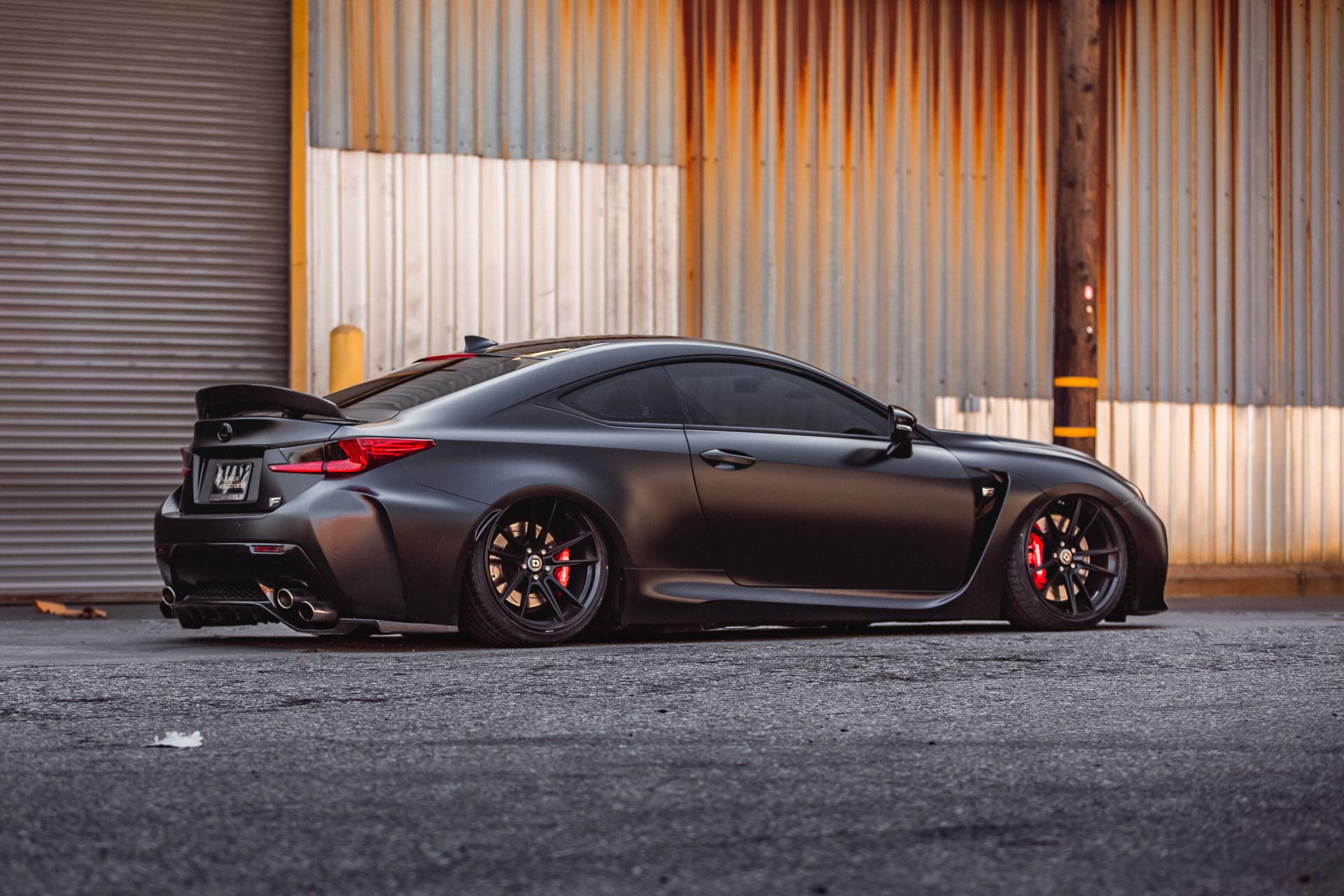 Though Soria's RC F is quite simple as a whole, we were impressed with the overall execution of his project. Often times, less is definitely more, especially when it comes to modifying a Lexus.