Hodson Motor's 1965 Jeep J60 Dually:
One of a Kind, One at a Time
You've seen their trucks before (and are most likely obsessed with one or all of them if you're anything like us). Their personal collection of insanely cool, larger-than-life custom pickup creations are definitely labors of love, and each one is an example of equal parts creative vision, healthy obsession and attention to detail and purpose.
Of course, we're talking about the legendary father/son combo Derrick and Riley Hodson. The Hodsons call the outlying dessert landscape of Las Vegas home, which is just far away from the bright lights of the big city to give them all the peace and quiet they need in order to dream up these large-scale truck build before getting down and dirty bringing them to life.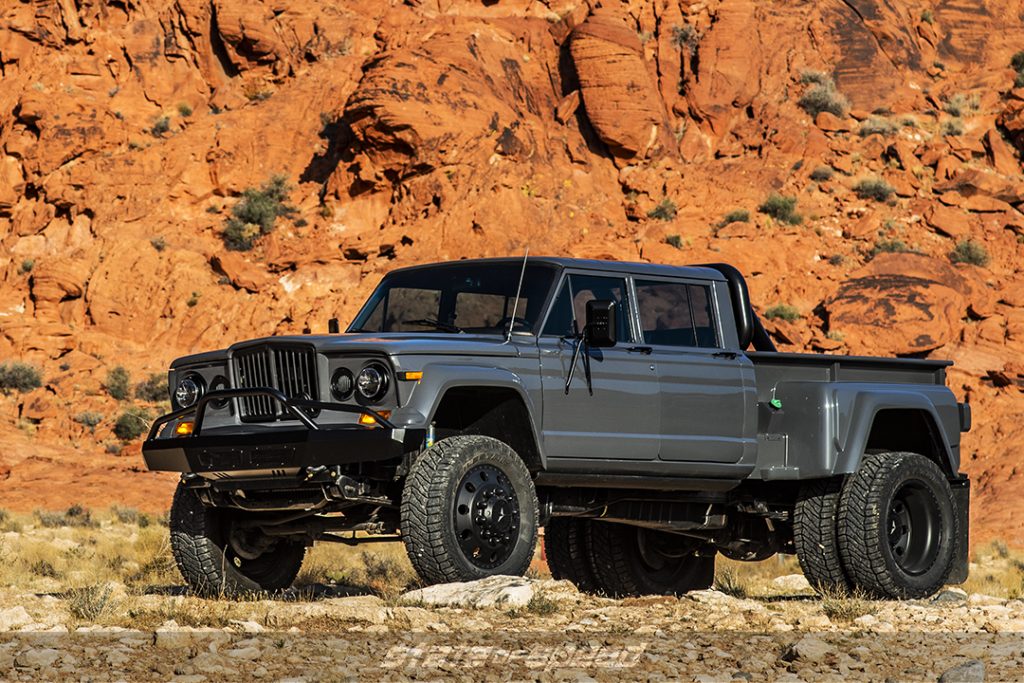 Classic, rare medium-duty trucks are the Hodsons' forte, and over the years, they have truly developed a design perspective that is uniquely their own—you'll know a Hodson truck when you see it. The truck itself will be an industrial-grade pickup of some sort that wasn't meant for the everyday consumer to hold the keys to, but that's half of the appeal. Once the guys zero in on a truck they want, they located it, dig it out of its long-time place of rest, and apply their own special sauce to the equation. So far, this process has yet to let them down.
…you'll know a Hodson truck when you see it…
Even though Derrick and Riley specialize in legitimate medium-duty trucks, they also like to drive the trucks they built—otherwise, what's the point, right? To allow them to have a get more seat time behind one of their own creations, they sat down and developed what they now affectionately call the Jeep J60—essentially a 4-door J10 pickup. If you've never heard of this particular model before, don't fret—it has never existed. Well, until now.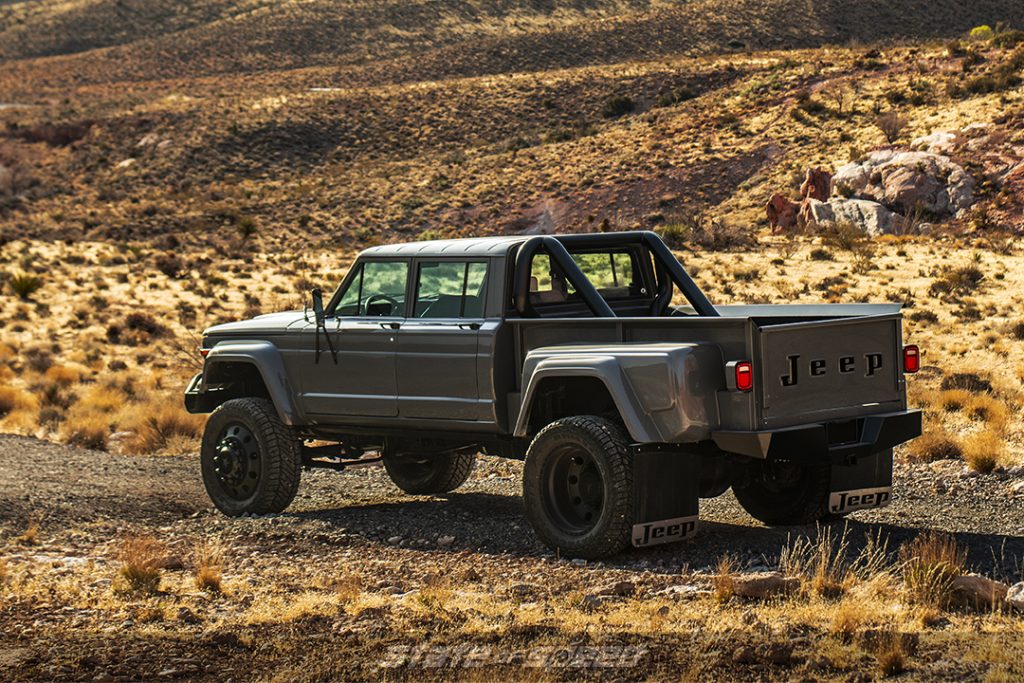 This particular project was designed to be more of a real-world daily driver. Now, don't get us wrong—each and every one of their builds is painstakingly designed to function well on the road. Broken down, the Hodson's Jeep J60 consists of a Jeep Wagoneer 4-door that has been sliced at the back of the cab and sealed up with the back wall of a J10 pickup cab grafted in. The rear doors received a great deal of metalwork to further give this creation the appearance of a true 4-door pickup.
…each and every one of their builds is painstakingly designed to function well on the road…
The front of the cab features a 60's-era Gladiator grille that resides front and center, as well as wide front fenders from Autofab. The rear features a custom bed, a big side step tailgate, and step side fenders that have been widened a whopping 10 inches! The paint color of choice that makes all those cool customizations gel in complete harmony is Ford Raptor Lead Foot grey—and man, does it look good.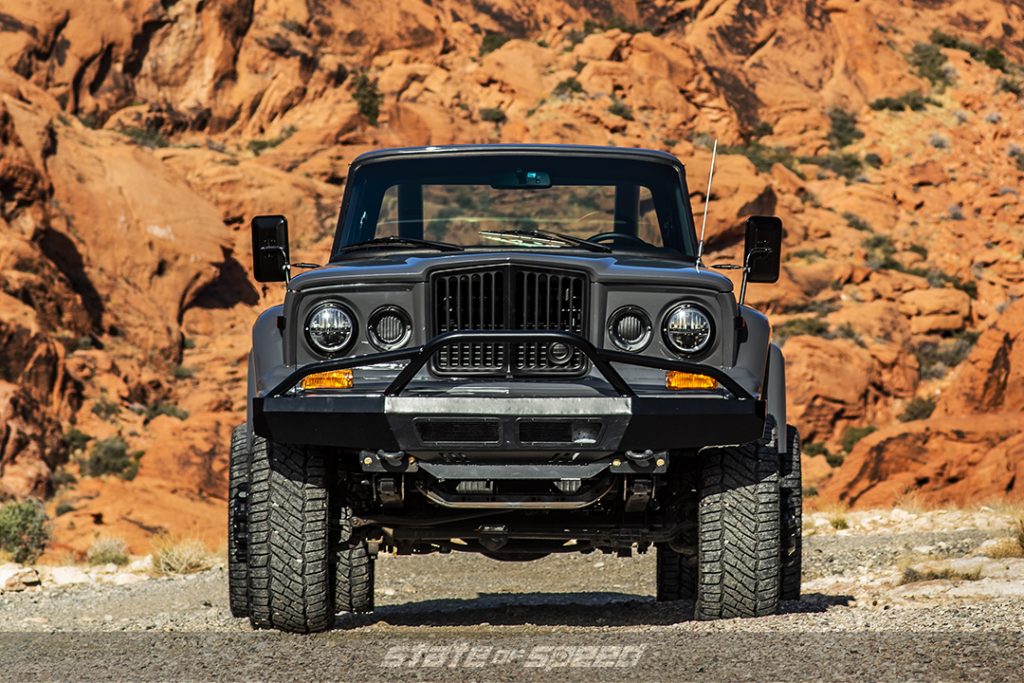 Paint isn't the only Ford component to be incorporated into the creation of the J60, however, as the full-custom body was laid atop a 2004 Ford F450 dually chassis complete with a 6.0 Powerstroke engine and 5-speed automatic transmission. This truck sounds just as good as it looks with that big diesel rumbling underneath the hood, and to give the truck the oversize appearance that is synonymous with all Hodson trucks, 22-inch American Force wheels covered in 37X13.50R22 Milestar Patagonia X/T tires were bolted into position. The roll bar the guys went with is as burly as it looks—even more so, actually. While a lot of roll bar setups are fabricated out of hollow tube pipe, the stuff used here is solid through and through.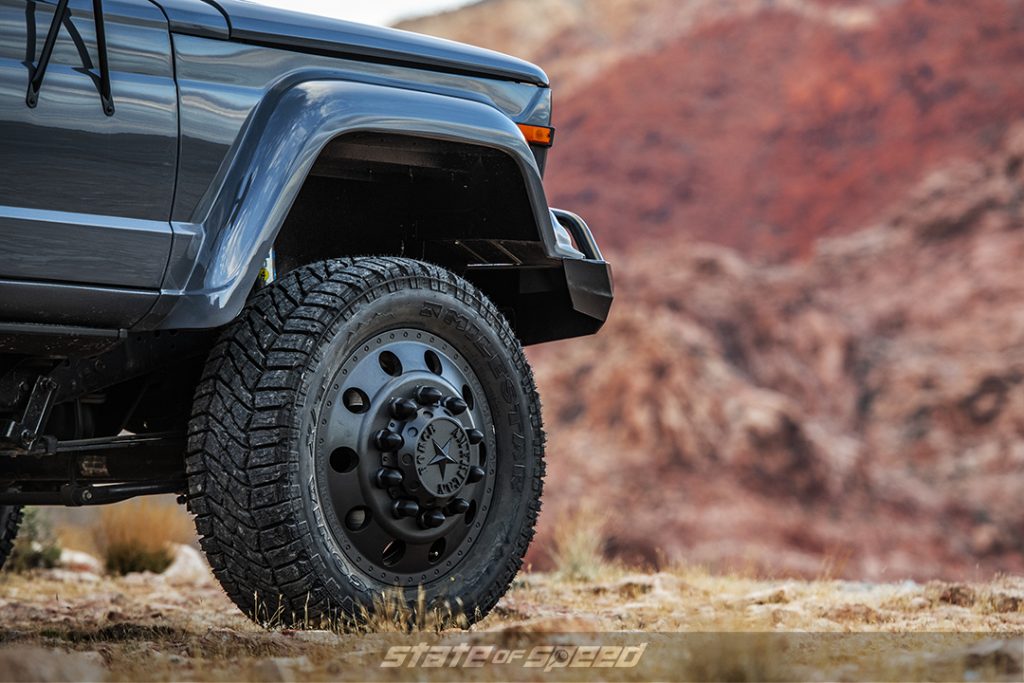 Hopping up into the cab is made easier with AMP Research Powerstep running boards, and with just one glance inside the cab, you'd be blown away by how clean the interior space is. Black and grey upholstered seats and other paneling from TMI Products helped make all the difference in updating and upgrading the entire confines of the J60. Creature comforts are never spared in any of the Hodson one-off pickups. While this truck already boasts an impressive lineup of high-end amenities, the guys wouldn't dare one of their projects be considered finished without Dakota Digital gauges, a full audio system, power windows and door locks, and of course, ice cold A/C.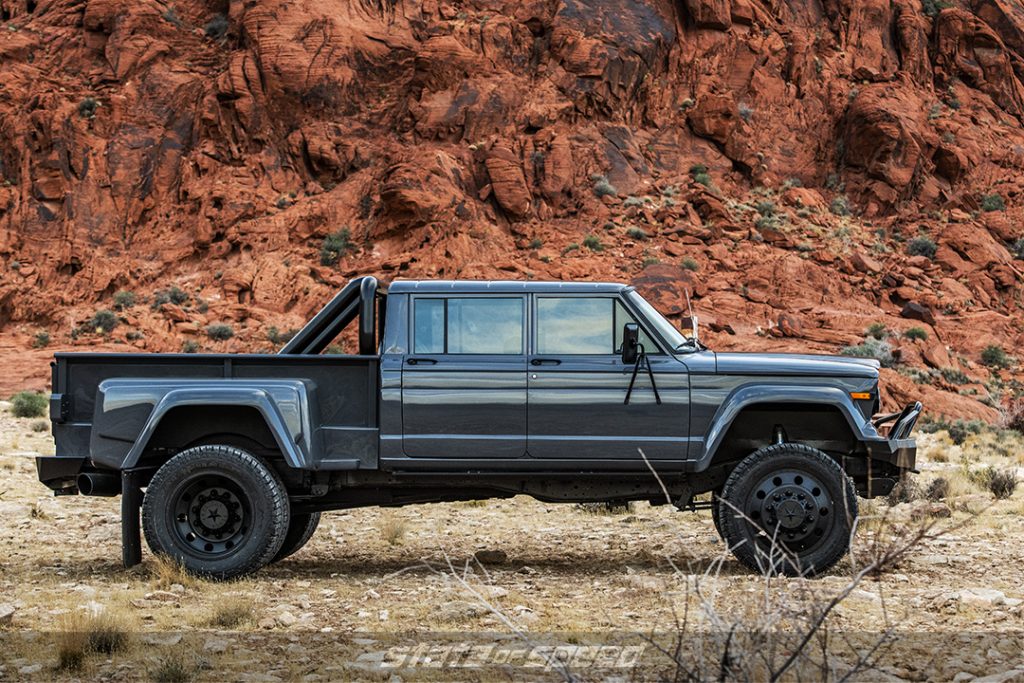 While the J60 is hardly alone as the single shining star in the deep Hodson stable, it does stand as one of their favorites. This truck does get a little more road time than some of the others, but that was the point of building it. Unless the guys are just planning to go for a cruise without making many (if any) stops, any selection from their lineup would do just fine, but the J60 has been dialed in to give them everything they love to put into their projects, in a slightly more compact package—even through there's really nothing small about it.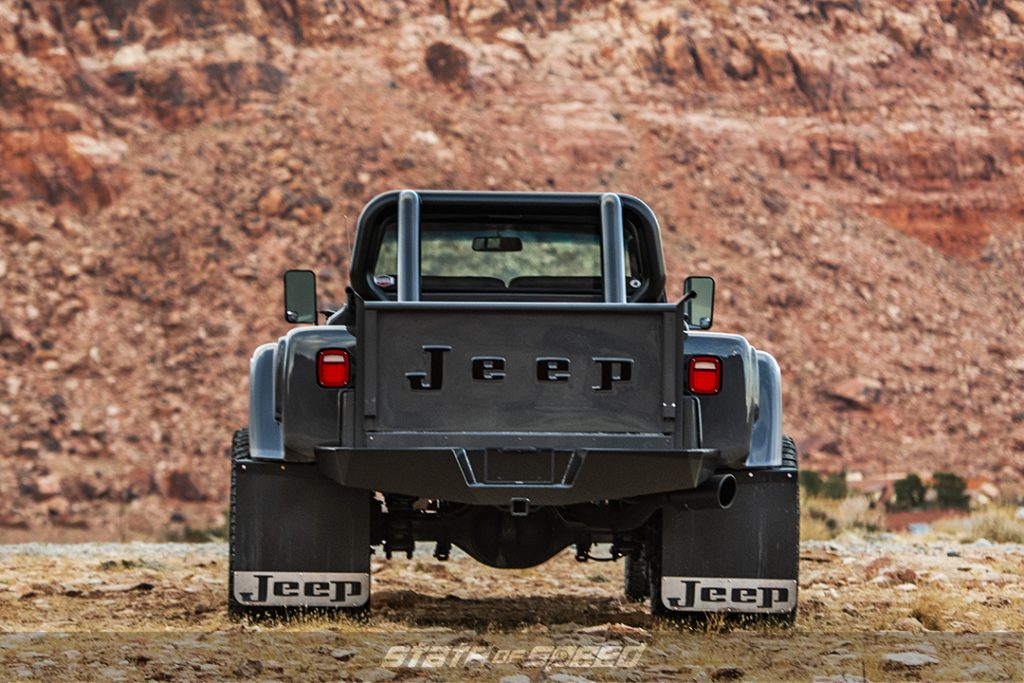 Five years have been invested into this build, and a talented supporting cast in Nefarious Customs, 6651 Customs, Airth Defined, Cheyenne Ruether, Jeeprecyclers.com, and more were sourced to bring it all together. Trucks like these don't just appear out of nowhere—they require a lot of imagination, skill, patience, and a sh*tload of parts.