Nissan 370Z: A Nissan Unlike Any Other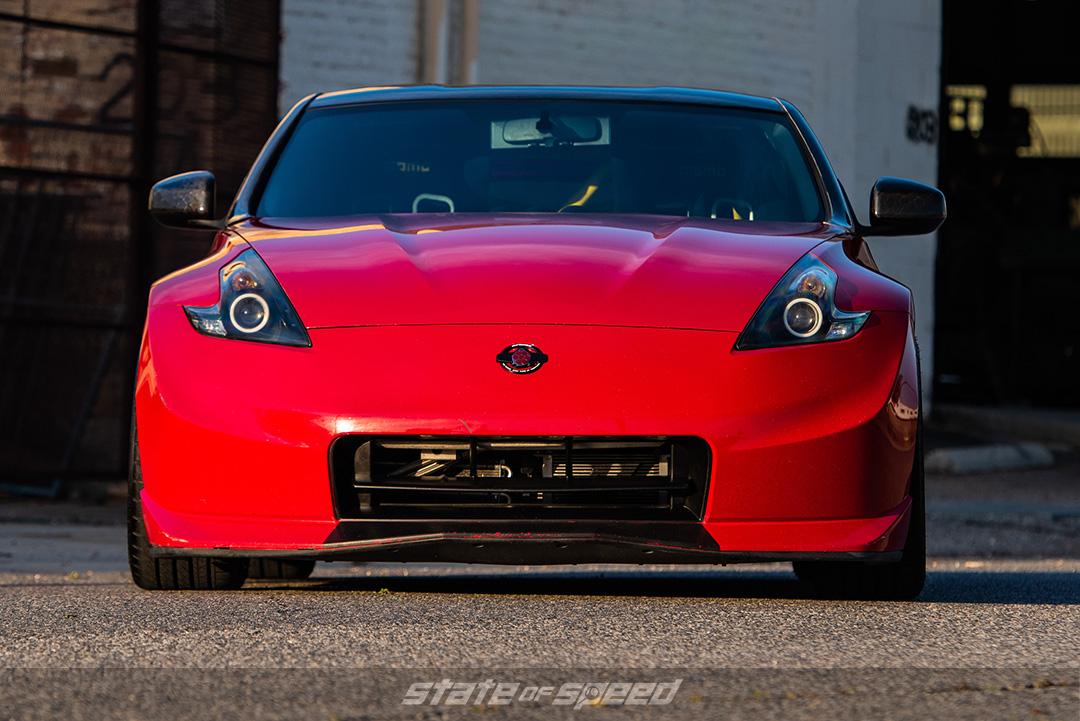 The Nissan 370Z car is one of those models that's been loved for longer than I've been alive. It represents a company that responds to progress and continuously manufactures a car that transcends expectations. Ask any enthusiast and they'll tell you a million reasons you should buy a Nissan Z. The car at hand is a 370z wearing Milestar tires, whose owner, Joe Velazquez, was kind enough to have a chat with me about his build.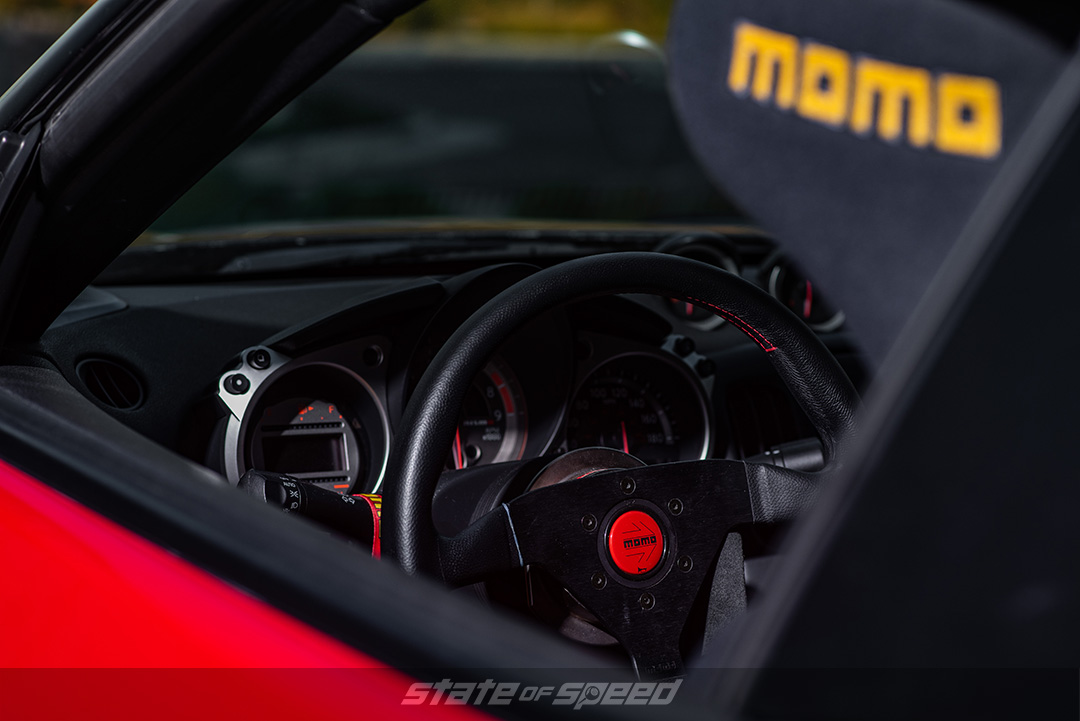 Sarah Bernson (SB): My first question can feel a little generic but I find it can help get the storyline started, so…How'd you get into cars?
Joe Velazquez (JV): I would have to say that I have always been intrigued by cars. I grew up loving lowriders and muscle cars as it was common in my community. Up until the first Fast and Furious movie released when I was in high school. I then became infatuated with the import scene with limitless possibilities in customization.
…

But the craziest memory is when I drove down to Arizona for a car show and my car wouldn't start the morning of the show.

…
SB: I think the natural intrigue we find is starting to burn out in the newest generation so I love to hear people say they've naturally been into cars for as long as they can remember. The import scene is super vast and certainly one of my favorite communities as well. There are loads of different cars under the import umbrella though. What made you ultimately gravitate towards Nissan 370Zs?
JV: After I got out of the military and moved back to SoCal, I started hanging out with other car guys and several of them also had Z's. I really liked the body shape of the Z when compared to anything else in the scene. It really sets itself apart from everything else that was easily achievable. The body shape appears to be already widebody and the width of the wheels can be insane.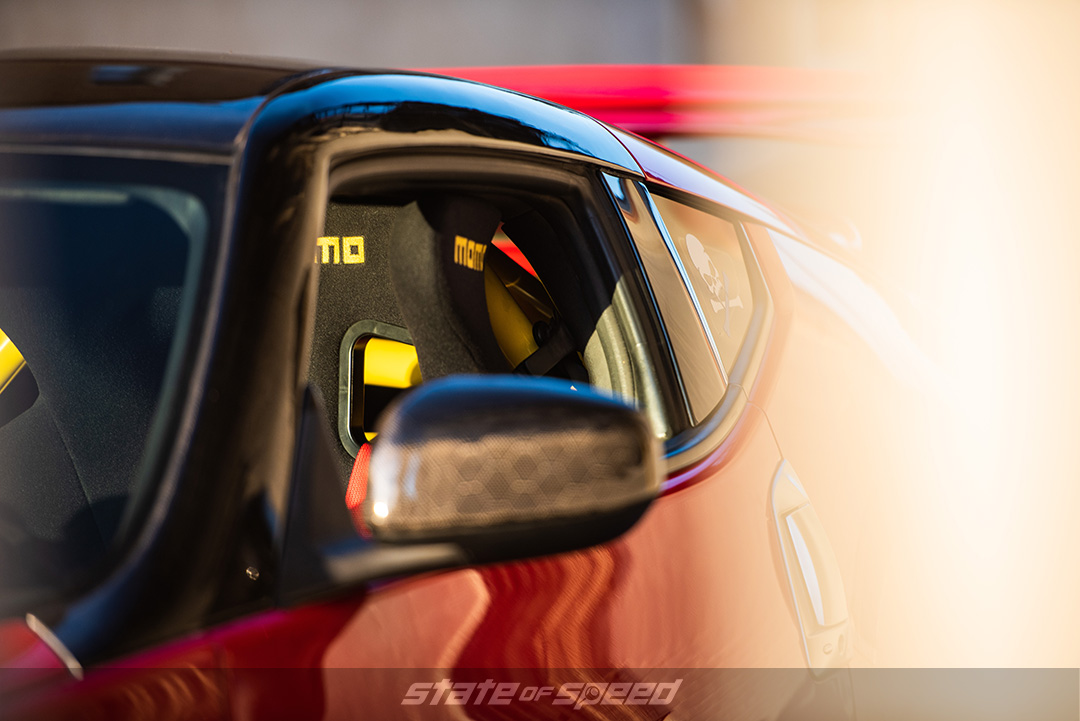 SB: Friends can be the best (or the worst) influence on us when it comes to car purchases. You get to get up close and personal with their car and so often you catch whatever car-virus they've got. Why'd you go with the Nissan 370z out of all the Zs?
JV: I actually went to a dealership to look at cars and I was undecided on what I really wanted before I showed up. After looking at several cars, I was dead set on my current red Nissan 370z. It just stood out when compared to a Genesis 3.0T or Evo MR. 
…

I grew up loving lowriders and muscle cars as it was common in my community. Up until the first Fast and Furious movie released when I was in high school.

…
SB: Sometimes the right car just hits differently. Like the Genesis and Evo are cool cars but I totally get what you mean. When you got the car did you have a vision for what it would become? What was your goal for the car?
JV: My goal was (and still is) to collect as many unobtainable parts for my car as possible. The more rare, the better. The harder to find, the better. Eventually I want to track my car for fun.
SB: Z cars are fairly abundant so looking for rare parts is totally a good way to separate yourself from the pack a bit. I've heard Z's are a great platform for the track! What are your future plans for the car?

JV: I plan to find rare LMGT wheels and a NISMO mid logo steering wheel. The car itself is mostly complete with how I want it to look.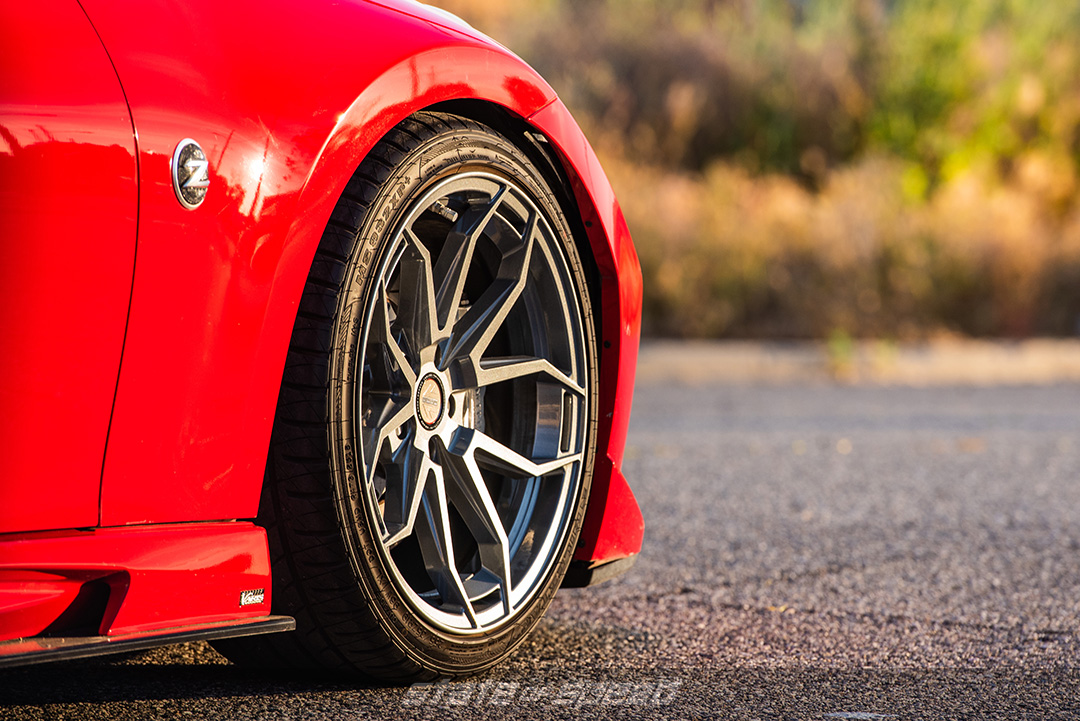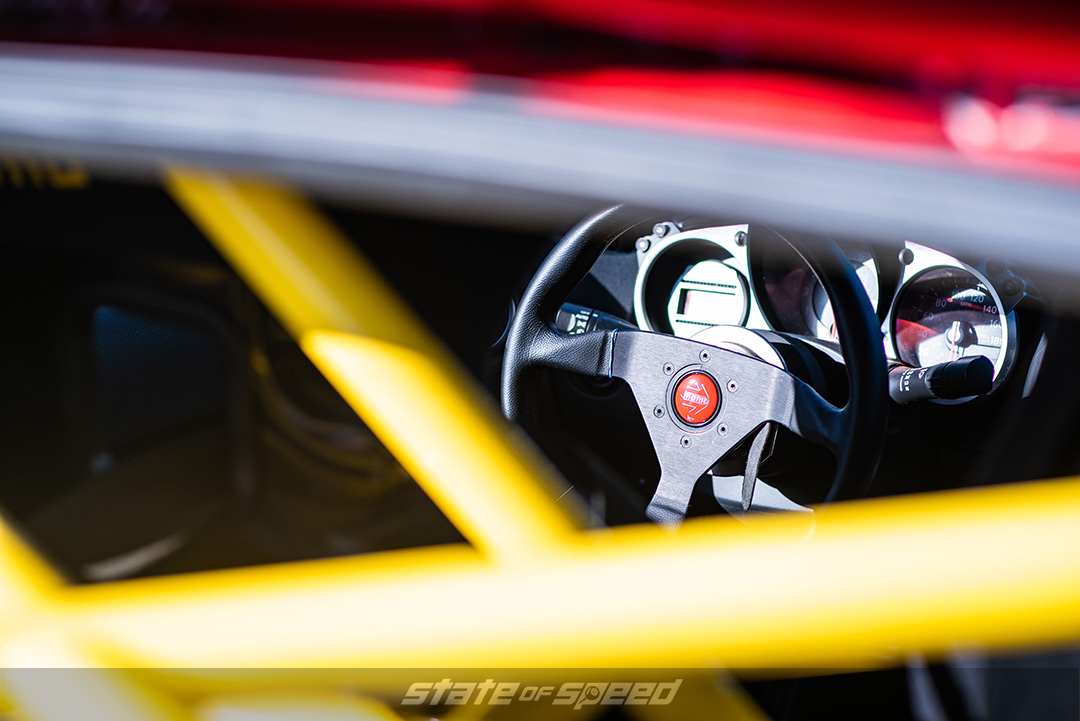 SB: Hell ya! Wheels make such a huge difference! It totally looks complete as it is though. Super sick! What would you say is your favorite design element and/or performance element of the car?
JV: I would have to say the handling of the car. I was hesitant about getting air suspension because I have been inside cars with terrible air setups. They sometimes bounce around too much and I felt like it might be more of a hassle when talking to others who had them. My air suspension setup is mixed with the full SPL components to make this car handle like a champ in the canyons.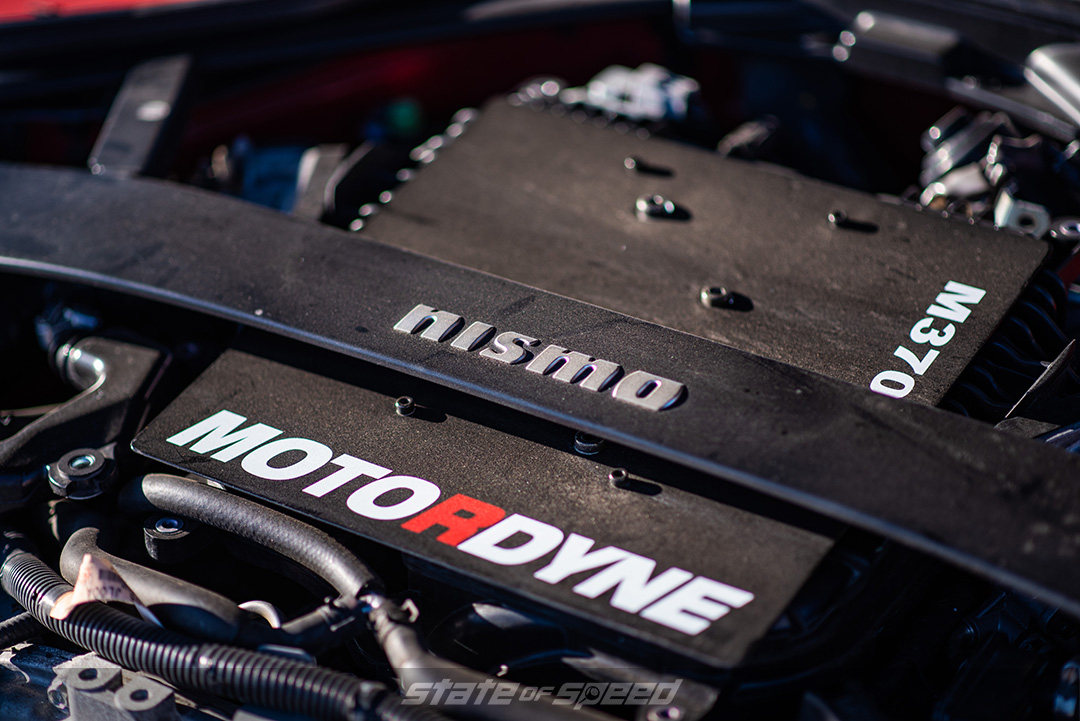 SB: SoCal is known for incredible canyon roads and cruises. Of course, having the right setup is key for performance and safety. Do you have any particularly interesting memories with your Nissan Z?

JV: It's a little hard to say what my favorite memory is. But the craziest memory is when I drove down to Arizona for a car show and my car wouldn't start the morning of the show. I had to spend the entire event wondering why my car wouldn't start. Luckily, a friend was with me. We had to push it up the U-Haul trailer the next day. It wasn't easy since we needed a chain pulley to help us crank it up and the help of some friends and neighbors.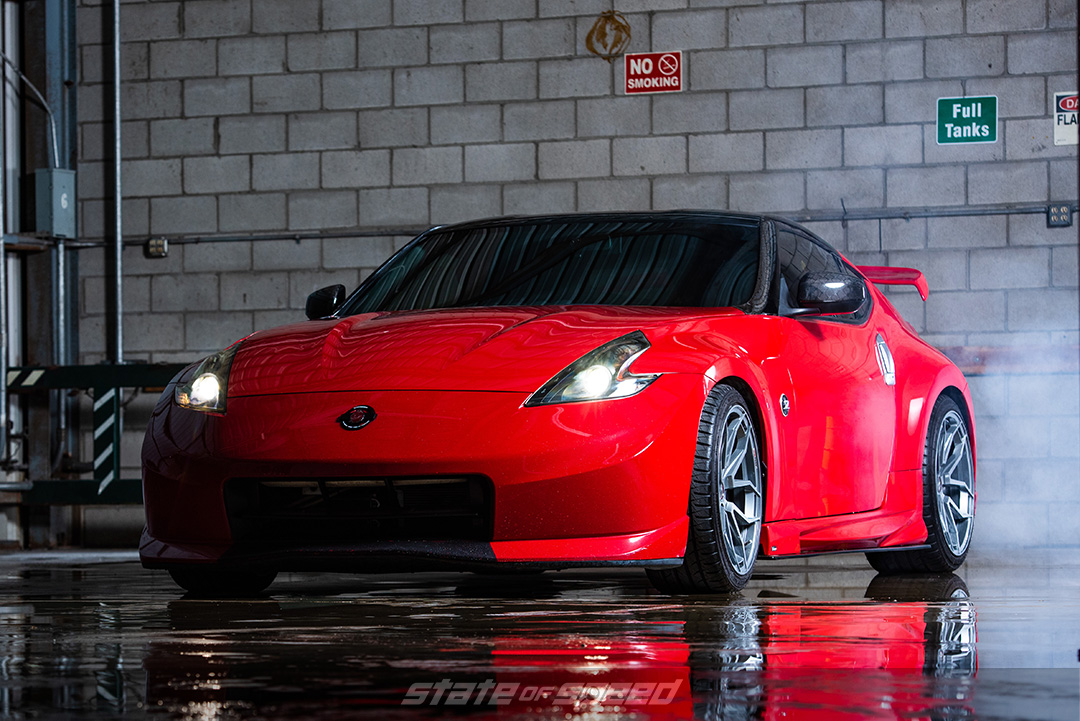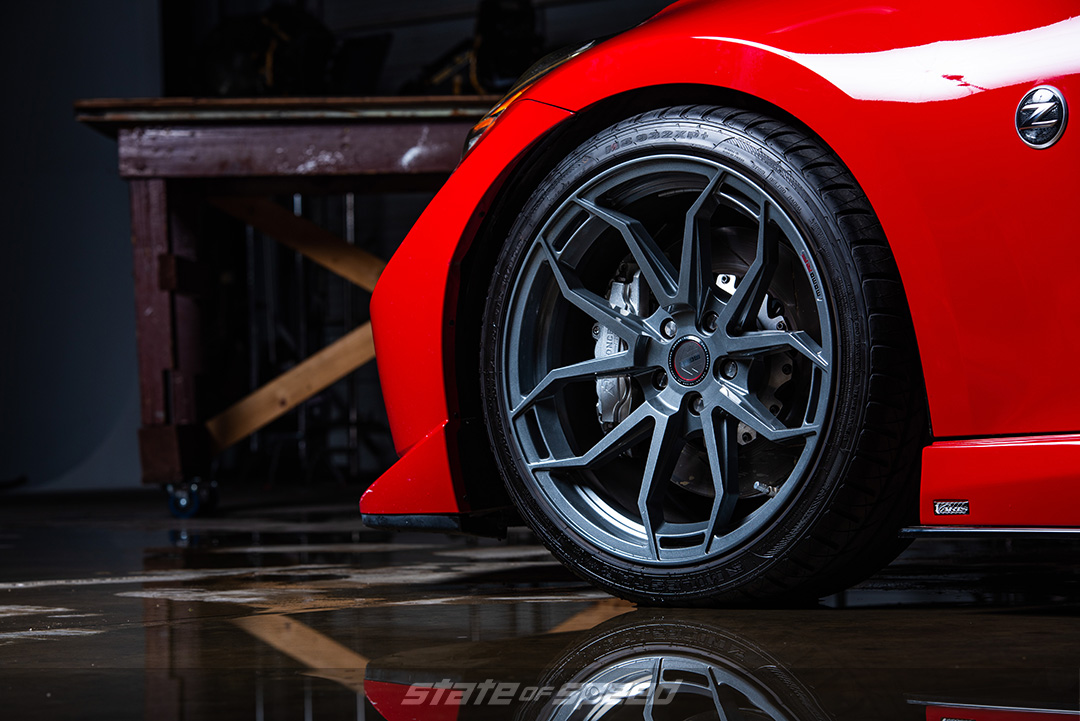 SB: Ugh! That sorta thing is the worst. I suppose that comes with the car territory though. I always like to ask people if there is anything else they want to tell me about their car, otherwise I feel like I'm manhandling the conversation a bit too much. So, am I missing anything?

JV: I would like to thank my friends at Garbage Dream for always supporting me, Concept 3 Performance for always taking care of my car, and my Nissan mechanic specialists @Zona_Z34 and @VQ_power. I would also like to take the time and thank @kuruzuauto for always keeping my car clean and detailing my car before every major car show.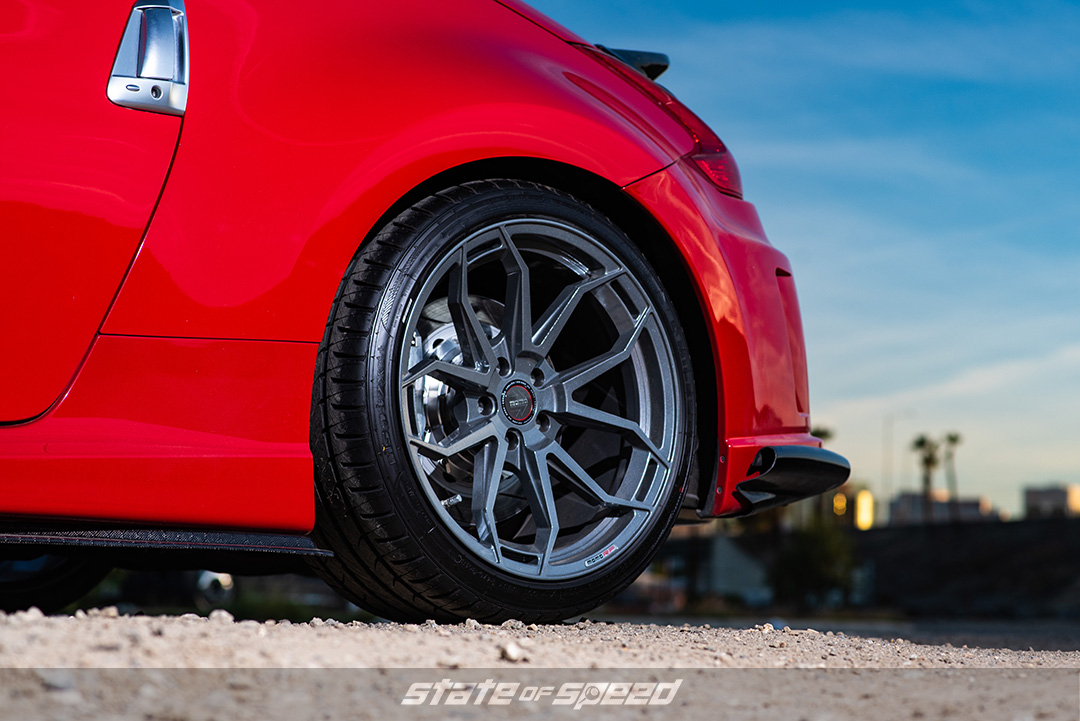 Something that is entirely apparent throughout our interview is the way Joe not only connected with his Nissan 370Z , but how the car brought him into a rich community. He was inspired by his friends who had Zs, and later when things went rough, his friends were there to help. This story is a common one among car enthusiasts. All of our origin stories are unique of course, but I might go out on a limb here and say that we are all in this for the community almost as much as the cars. The cars are the medium that holds us all together and it's really something beautiful.