Built Brick by Brick: The Lego McLaren 720S
Lego McLaren 720S
If you ever had kids you'll know the excruciating pain that follows stepping barefoot onto a sea of Lego bricks. Sea? Heck, one brick is enough to get your attention. So it was when Lego announced the build of a full-size McLaren 720S the world premiere of which would take place at the Petersen Automotive Museum, Los Angeles, California.
Just so happens that two of my good friends have been intimately involved with the design of the real McLaren. Peter Stevens with the design of the legendary F1 and Mark Roberts who has worked at McLaren since the F1 and is currently the chief designer and an integral part of the team credited for the design of all contemporary McLaren sportscars including the critically-acclaimed McLaren P1, the 570S and 720S. Mark was in town for the Lego introduction and shared the podium with Lego master builder Chris Steininger one of only seven master builders in the world and with father Dan makes up the world's only father-son Master Builder Team. How lucky is Chris to work with his dad on such cool stuff?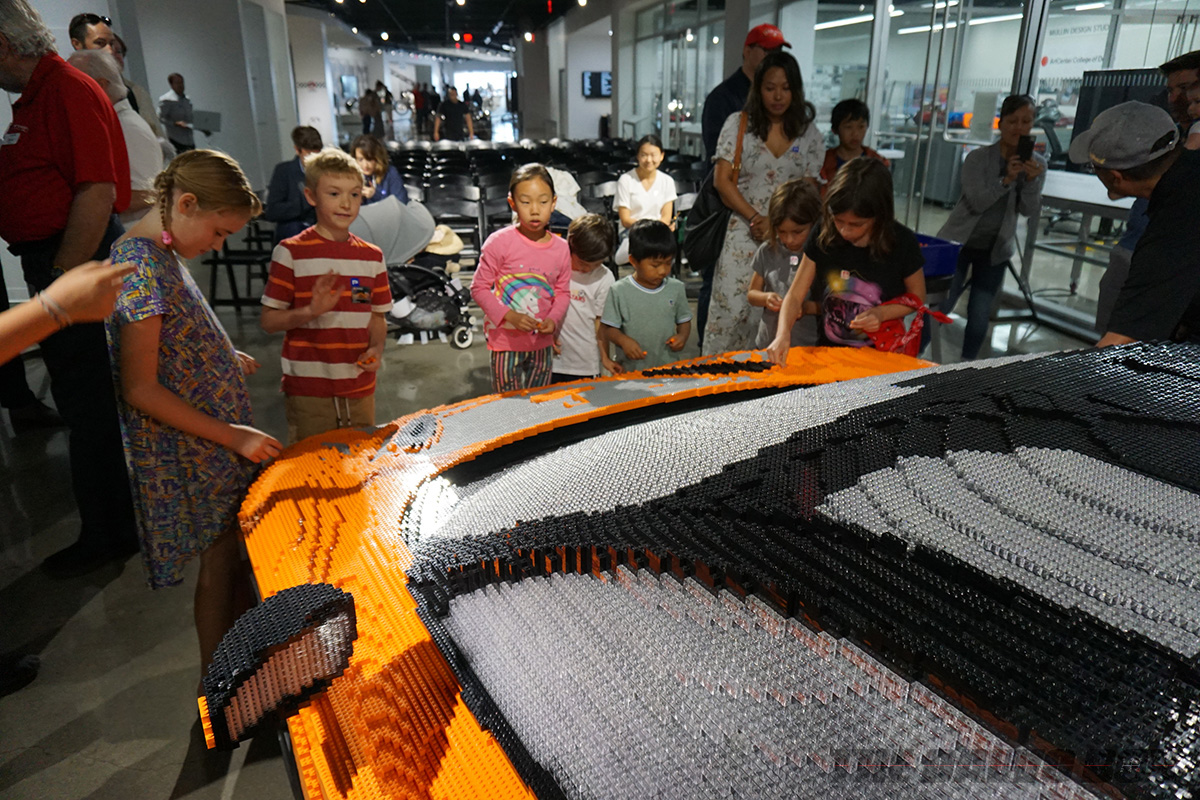 Lego, of course, is well known for its innovative marketing and product line that now includes a 720S along with a few other super cars in their Speed Champions series. To bring attention to the small-scale line Lego decided to build the full-size. According to Chris, it took 2,000 hours to assemble on a steel armature that rolls on real McLaren wheels shod with Pirelli 245/35R19 tires on the front and 305/30R20s on the rear. While the real car has carbon ceramic discs, the Lego version has, well, Lego discs. Nevertheless, it does roll, just not under its own power. In the industry it's known as a 'pushmobile.'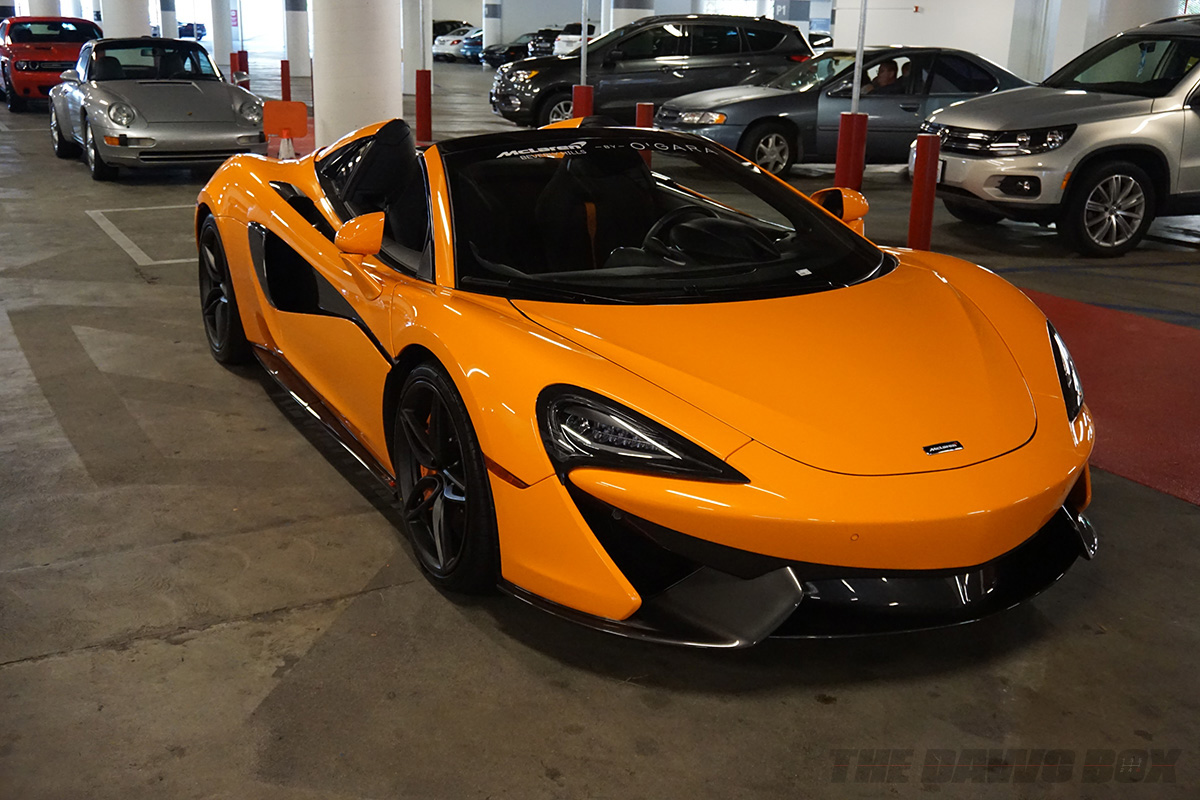 The real 720S, which is built in Woking, England, is powered by a propriety M838T 4.0-liter V8 with twin electrically-actuated MHI turbochargers. That's good for 568 lb/ft of torque, 710 bhp and a top speed of 212 mph (341 kpm). It gets from zero to 62 mph in 2.9 seconds and from zero to 124 mph in 7.8 seconds. Top speed is 212 mph, however, there's always more right?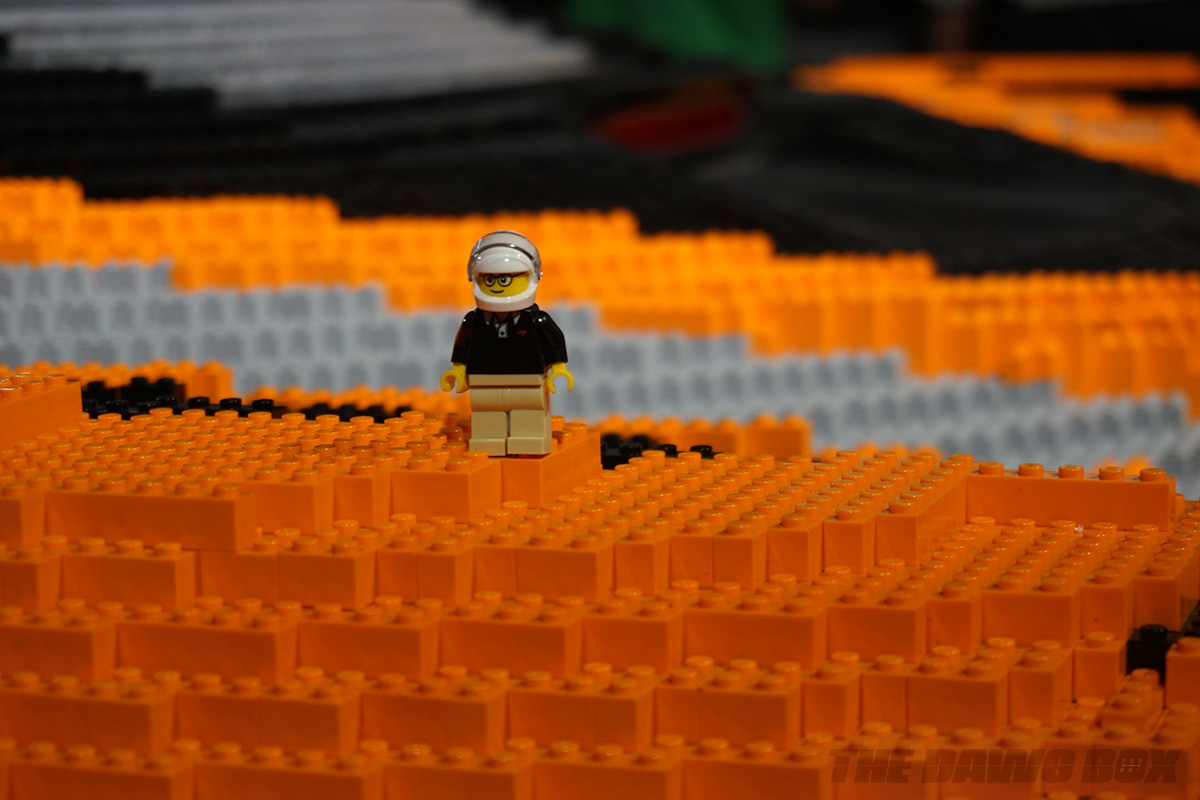 As this event was more of a design exercise than an engineering seminar Mark discussed McLaren's pillars of design philosophy. Firstly, McLaren 'shrink wraps' the exterior shape over the mechanicals to get the leanest car possible. He went on to explain the layering process that allows air to flow freely through the car and the use of natural prototypes to create a sinewy, muscular and organic aliveness to their designs. He talked about 'functional jewelry' whereby every component of the McLaren is designed, developed and shaped to be functional and yet aesthetically beautiful. It's a less is more philosophy that when combined with a brave cohesive team approach results in such beautifully functional fast cars.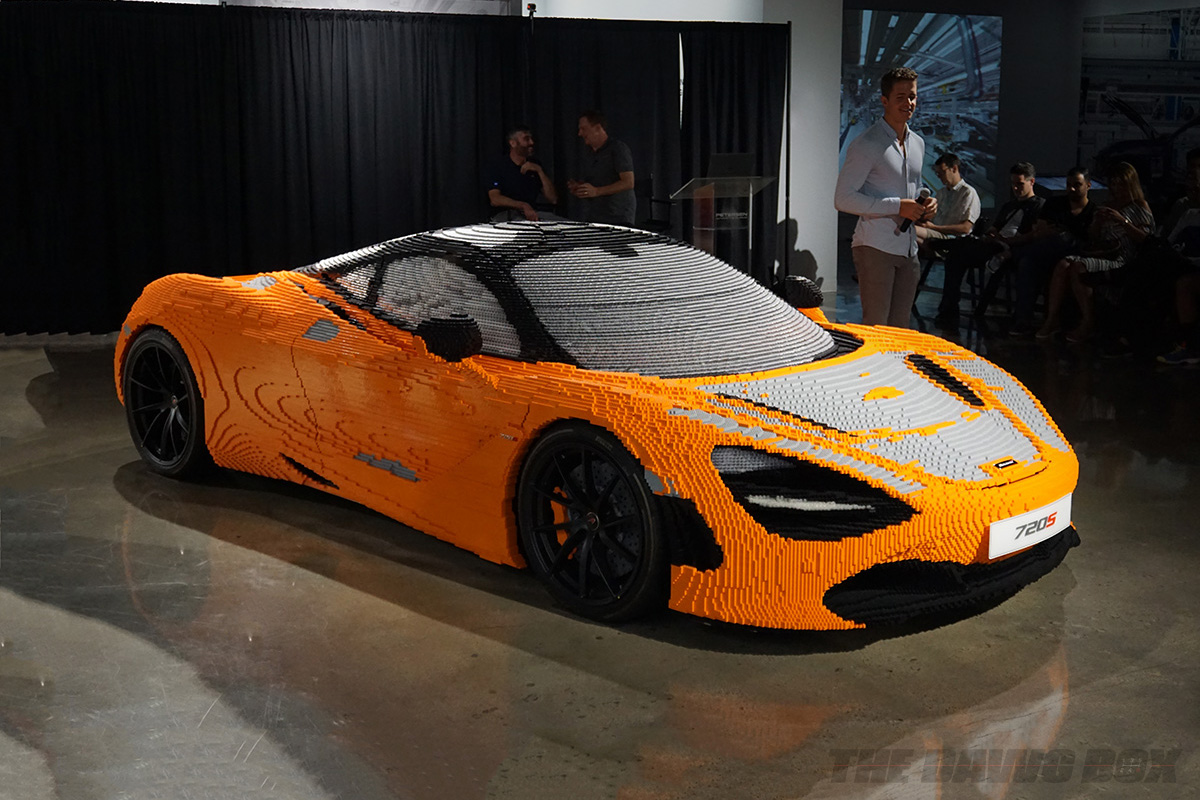 Mark went on to explain that while virtual reality is playing an ever-increasing role in the design process McLaren still rely on a full-size clay model saying, "We might walk around a clay model for two weeks, changing the tiniest details that might look right one day… but oddly not the next." Such are the processes of honing great design.
Next time, we visit the McLaren complex in England.