McLaren Technology Centre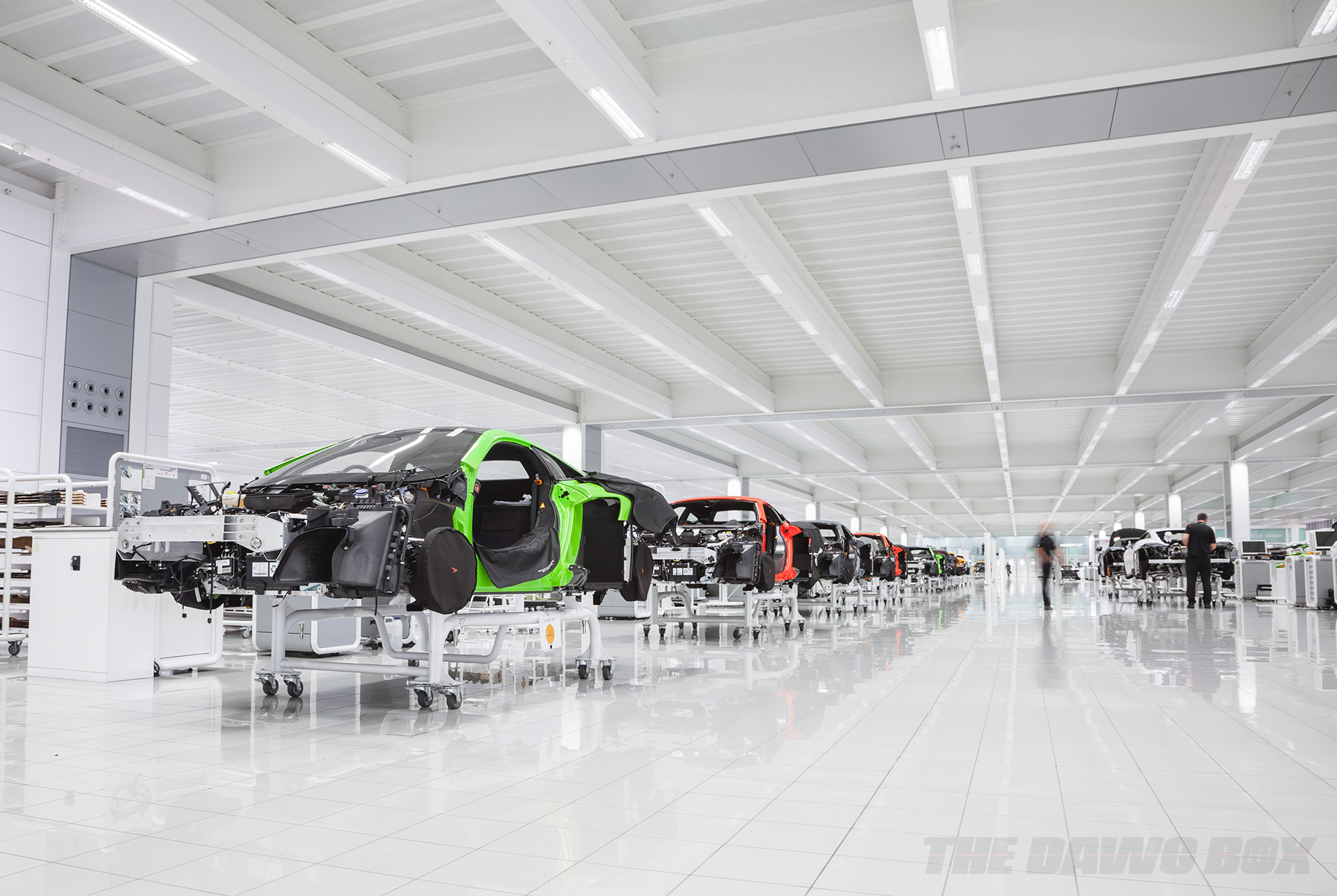 Of course, I'd heard about it, everybody in the supercar business has heard about it, but few have had the opportunity to tour the McLaren Technology Centre (MTC). Located near Woking, 30 miles southwest of London, England, and close to the historic Brooklands race circuit, the MTC is amazing. Nothing quite prepares you for rounding the corner at the McLaren Thought Leadership Centre and taking the long curving drive beside the lake that is overshadowed by the sweeping building designed by Norman Foster & Partners. The word "building", however, is insufficient to describe this yin-yang inspired Taj Mahal to motorsports.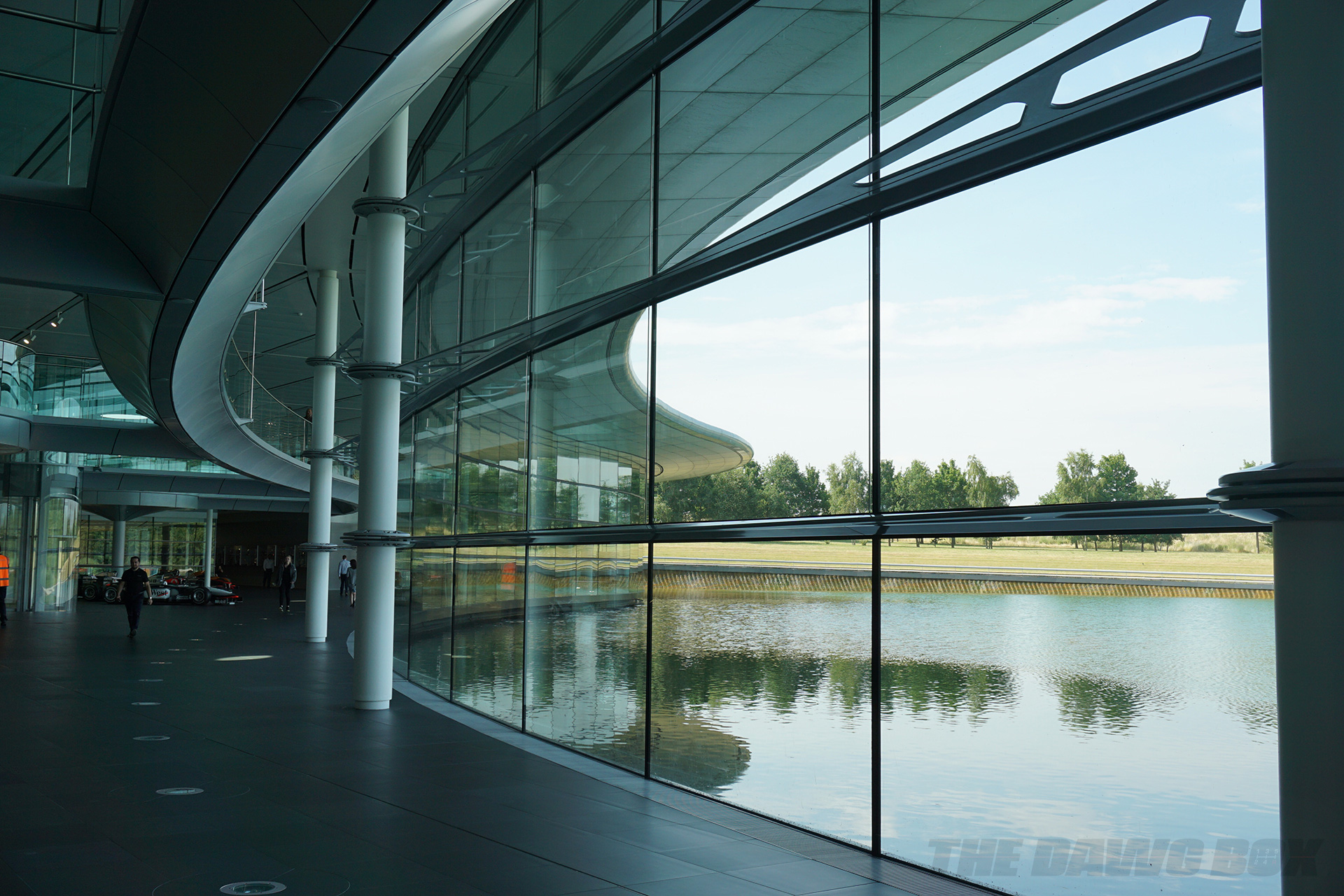 The Technology Centre provides a headquarters for the McLaren Group and is designed to reflect the company's design and engineering expertise. It includes design studios, laboratories and production and testing facilities, including their own 145-meter long wind tunnel, for Formula One and high-performance sports cars.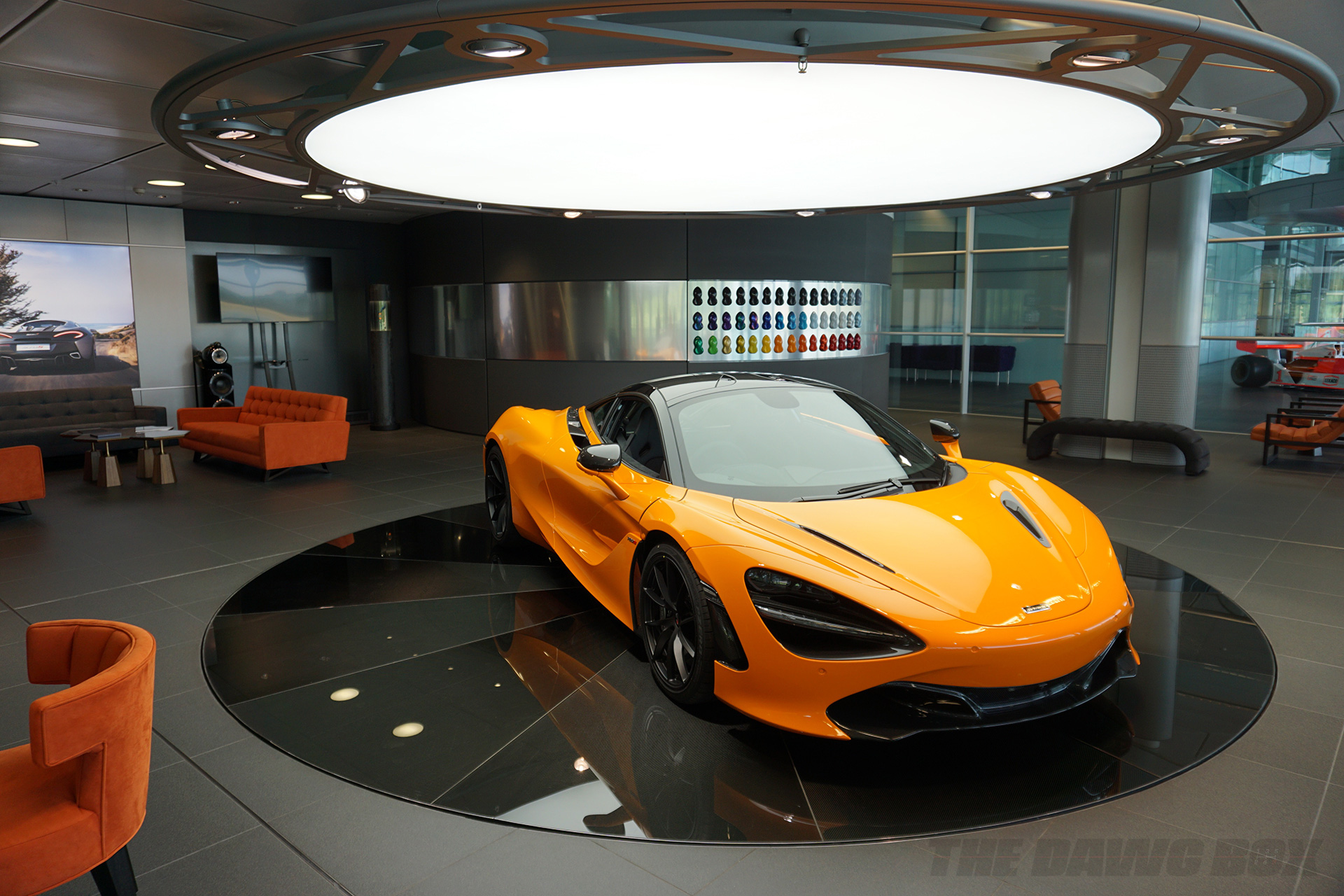 What's cool about the MTC is that it enjoys an incredibly low carbon footprint and uses the lake water and heat exchangers to keep the air temp inside the building a comfortable 22 degrees Centigrade (72 Fahrenheit). When the wind tunnel is in use, the water gets hot, so it's cycled out of the building, flowing out and down a stepped wall. This releases the heat, oxygenates the water, and ensures the lake never freezes during a British winter.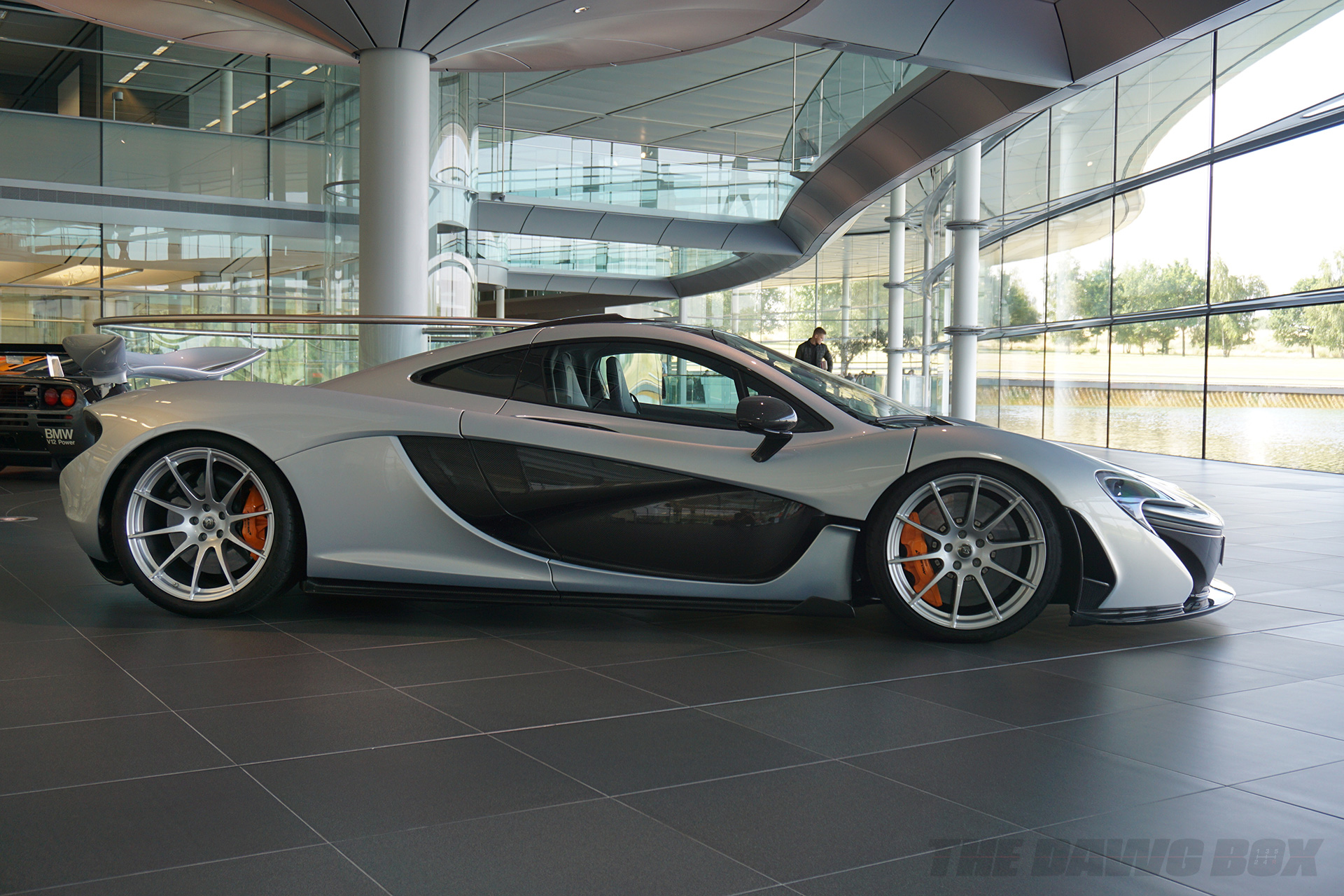 While no figures are given for what the central building cost, I was told that the adjacent, 32,000 square meter Production Centre cost around £60 million to build (that equates to around $70 million today but back when it was built, between 1999 and 2003, that was about double or, $120 million).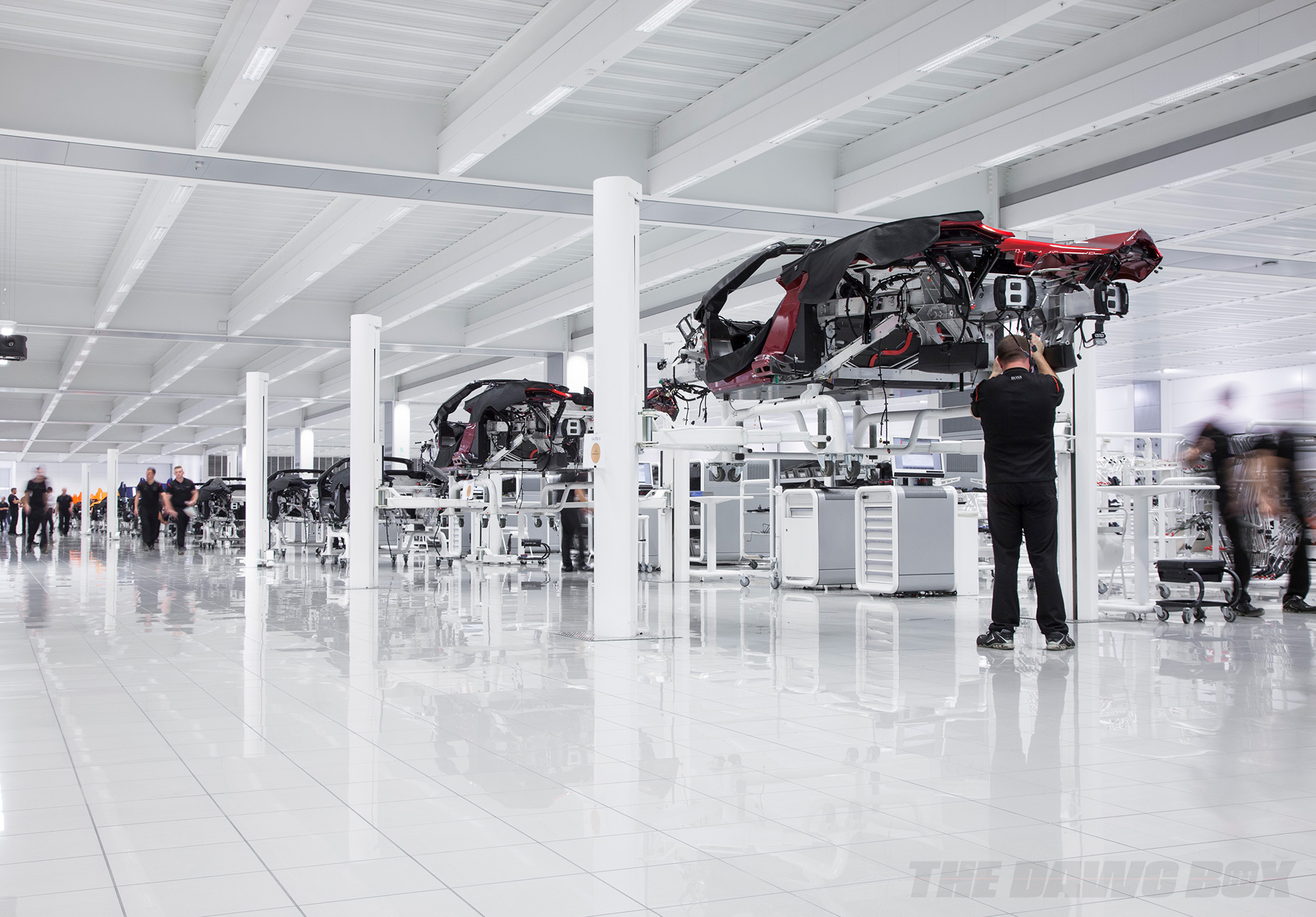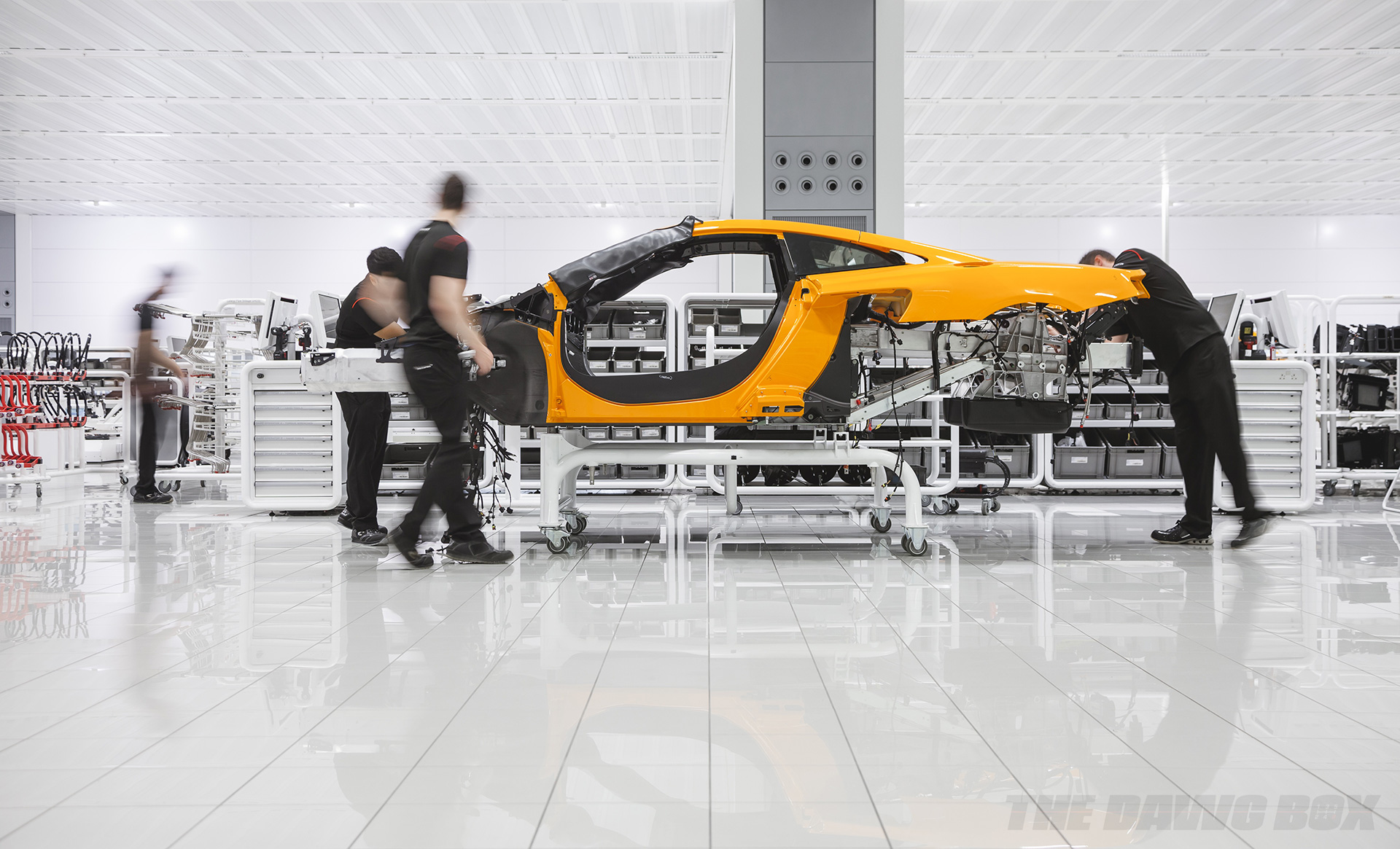 Upon my arrival, I was directed to park in Ron Dennis' space. Ron, of course, was the man behind the phenomenal growth of McLaren. New Zealand racing driver Bruce McLaren founded the company in 1963. Unfortunately, Bruce died in 1970 and the remains of his company merged with Ron Dennis' Project Four Racing in 1981. Ron is well known for his obsessive attention to detail and when designing the new Production Centre took the floor tiles home in order to calculate how big the building could be to use the minimum number of tiles with no cutting. It's exactly the size he dictated.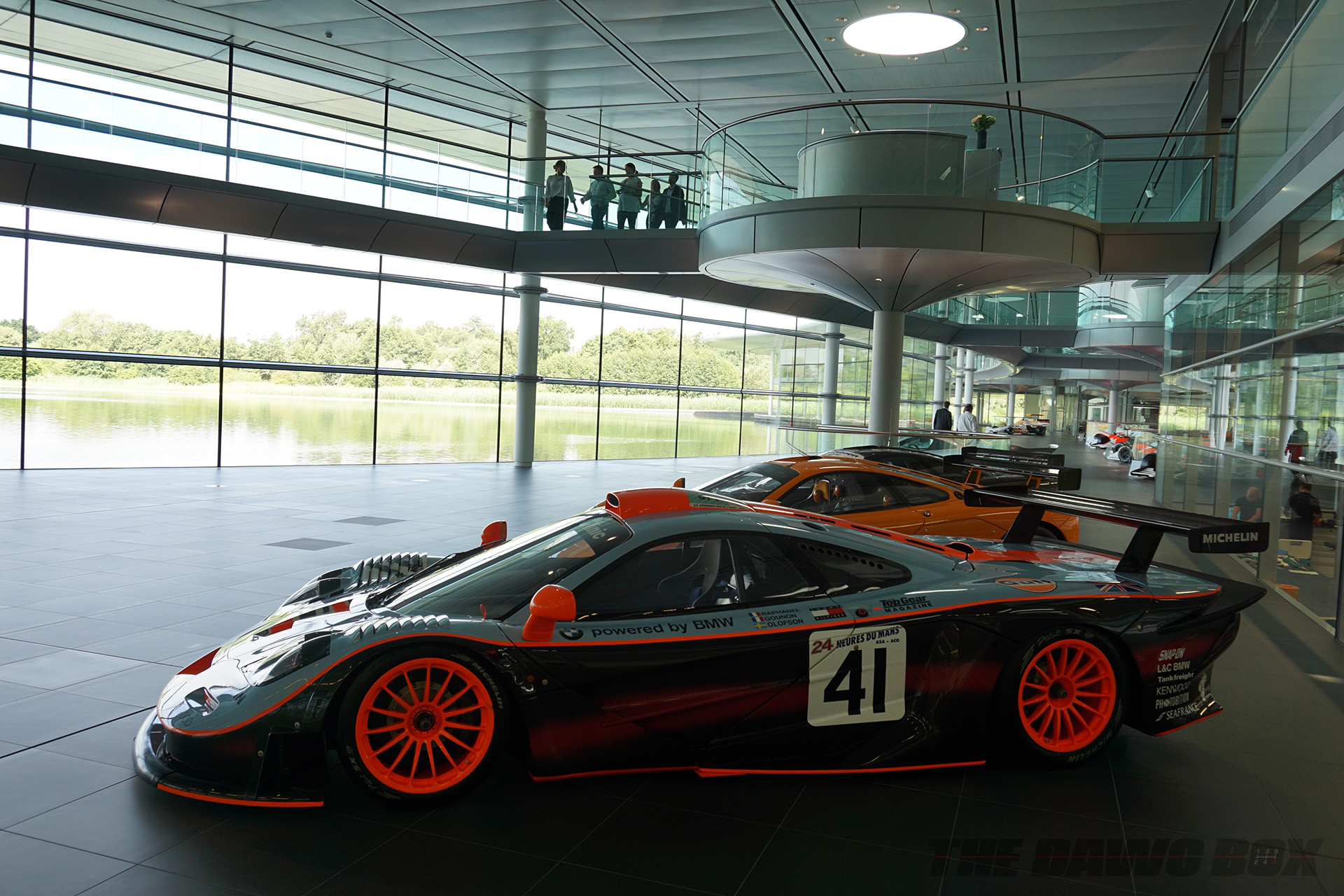 As he is no longer with the company, I got Ron's parking space and was met by none other than Bruce McLaren's lovely daughter Amanda who was to show me around. We began our tour in the lobby where we checked out the cars beginning with Bruce's Austin 7 Ulster that he raced in New Zealand as a boy aged 15—it's a far cry from the current Formula 1 technology. Alongside the Austin was the Chevy-powered M8D Can-Am car that took McLaren and Denny Hulme to 39 race wins and five championships between 1967 and '72. Alongside that was Hulme's DFV-powered M19C of 1972. And so it went on, car after car until we came to a huge glassed-in shop that turned out to be the McLaren Formula 1 workshop. And while you're not allowed to take photographs, for obvious reasons, you can stand and stare and just drool at the cleanliness and the attention to detail.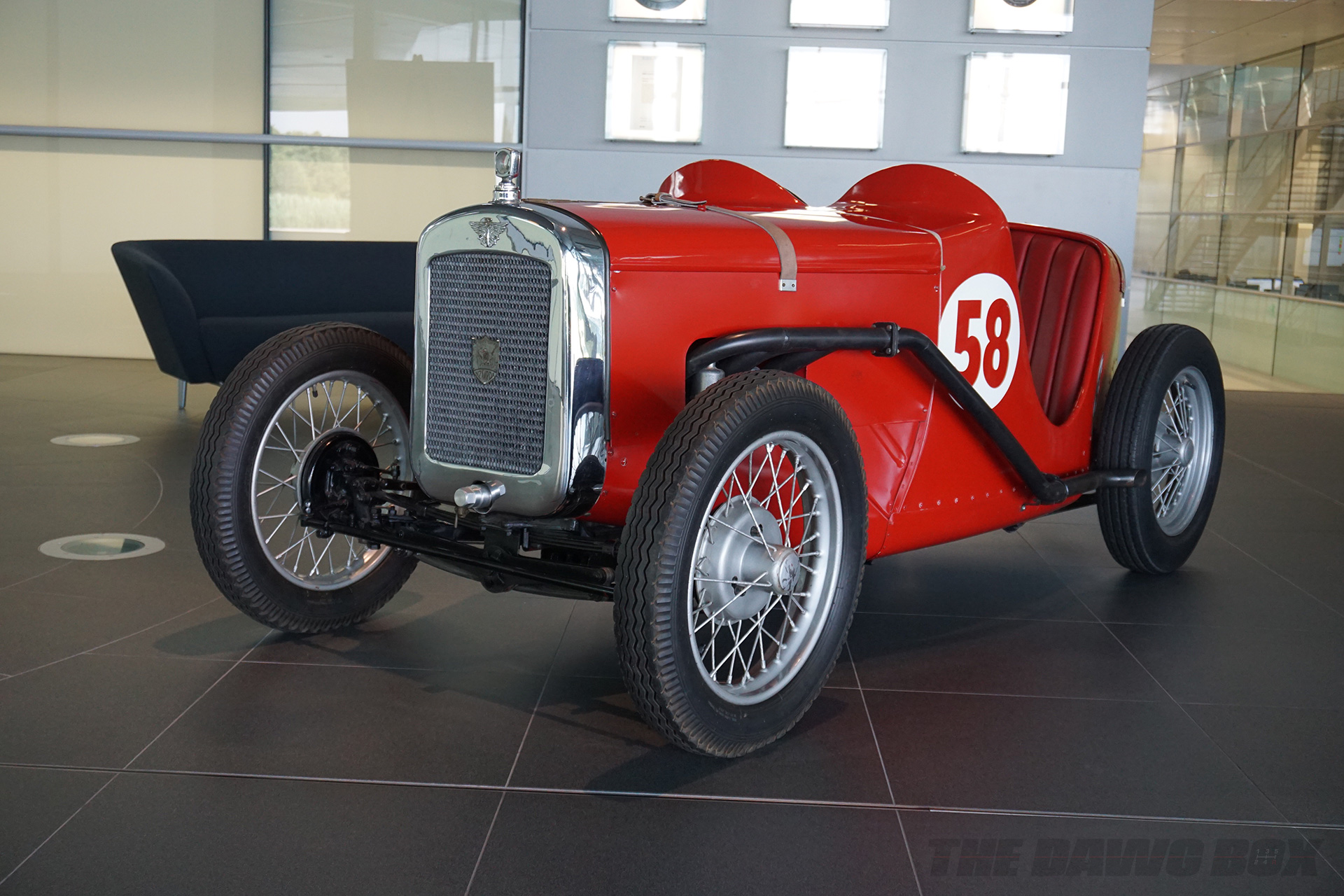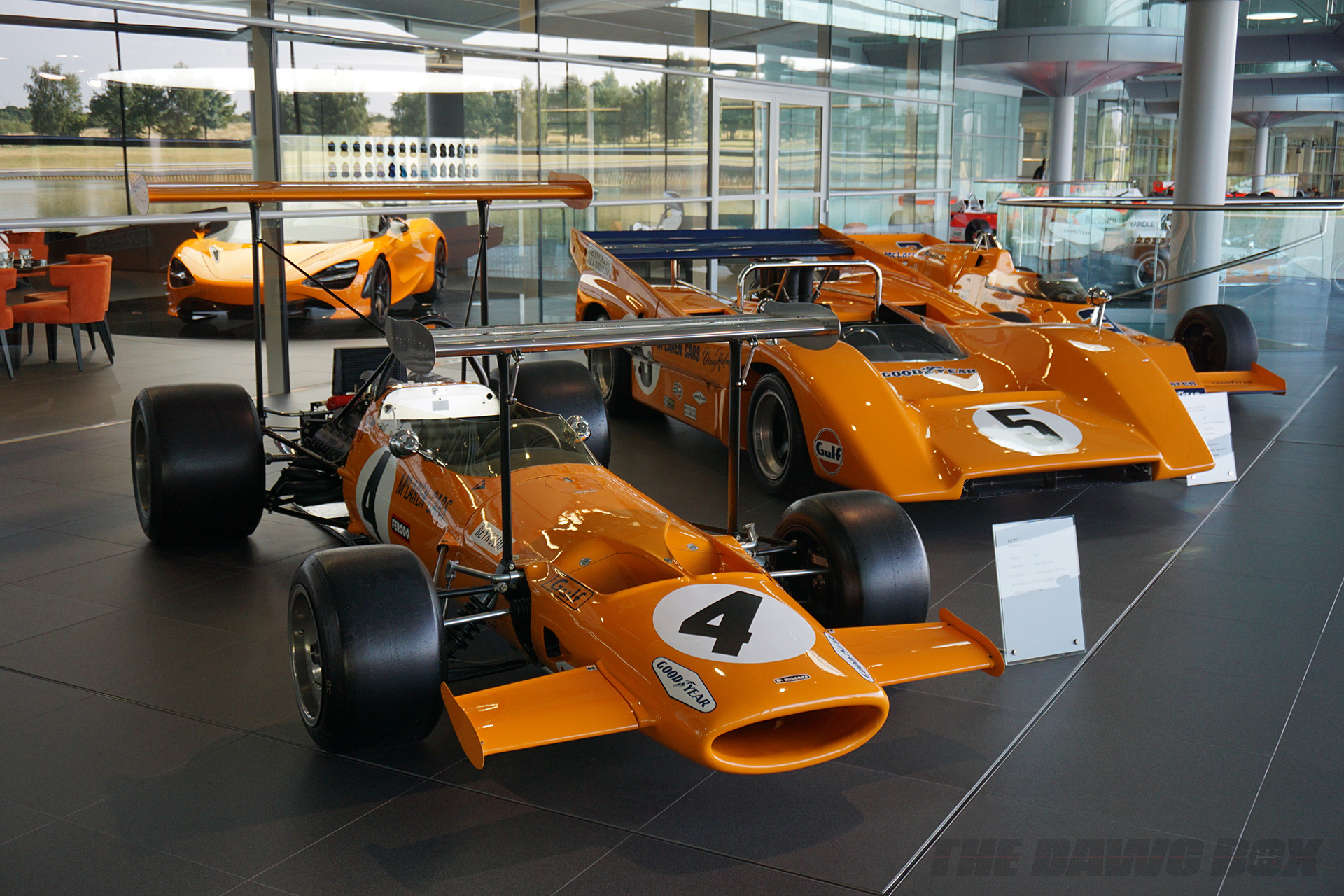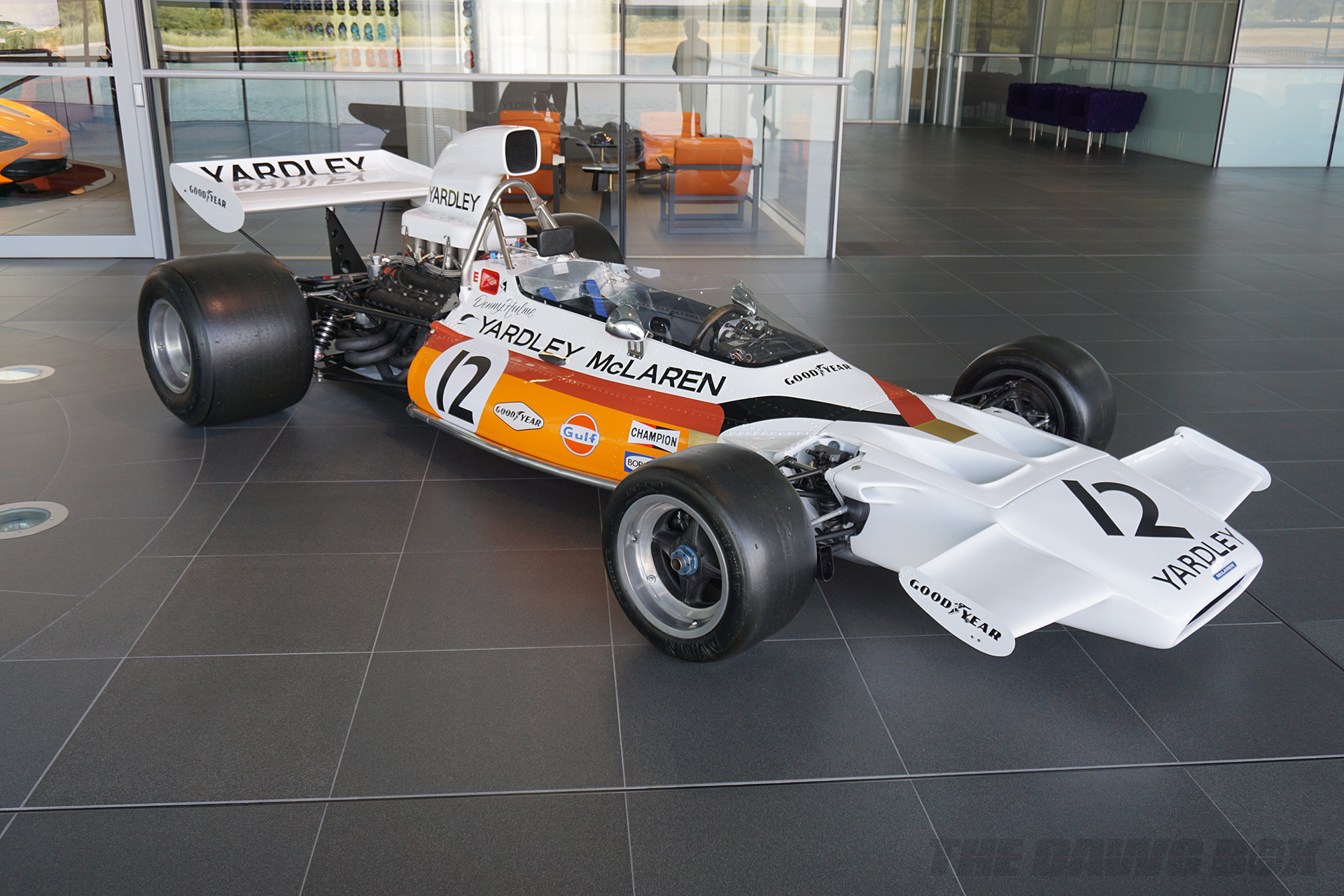 Eventually, Amanda dragged me past a line a McLaren F1 cars of the 2000s known as the 'Silver Arrows', a nod to the all-conquering original 'unpainted' Silver Arrows of the Pre-World War II Grand Prix era. The equally impressive line of late-70s F1 cars included the 1977 M26 of James Hunt—beautiful in its simplicity compared to the current F1 machines. Before I knew it, however, Amanda took me down a rabbit hole and through a long underground tunnel that connects the MTC to the Production Centre. Now, I've visited any number of car factories from Ferrari to Ford but I don't think I have ever been so impressed. Again, no personal photos but here, in a pristine environment, several thousand workers, working two shifts assemble more than 4,000 McLaren road cars annually—everything from the 540C to the $1 million Senna (depending upon the prevailing exchange rate) and there was one sitting right in front of me. I could reach out and touch it.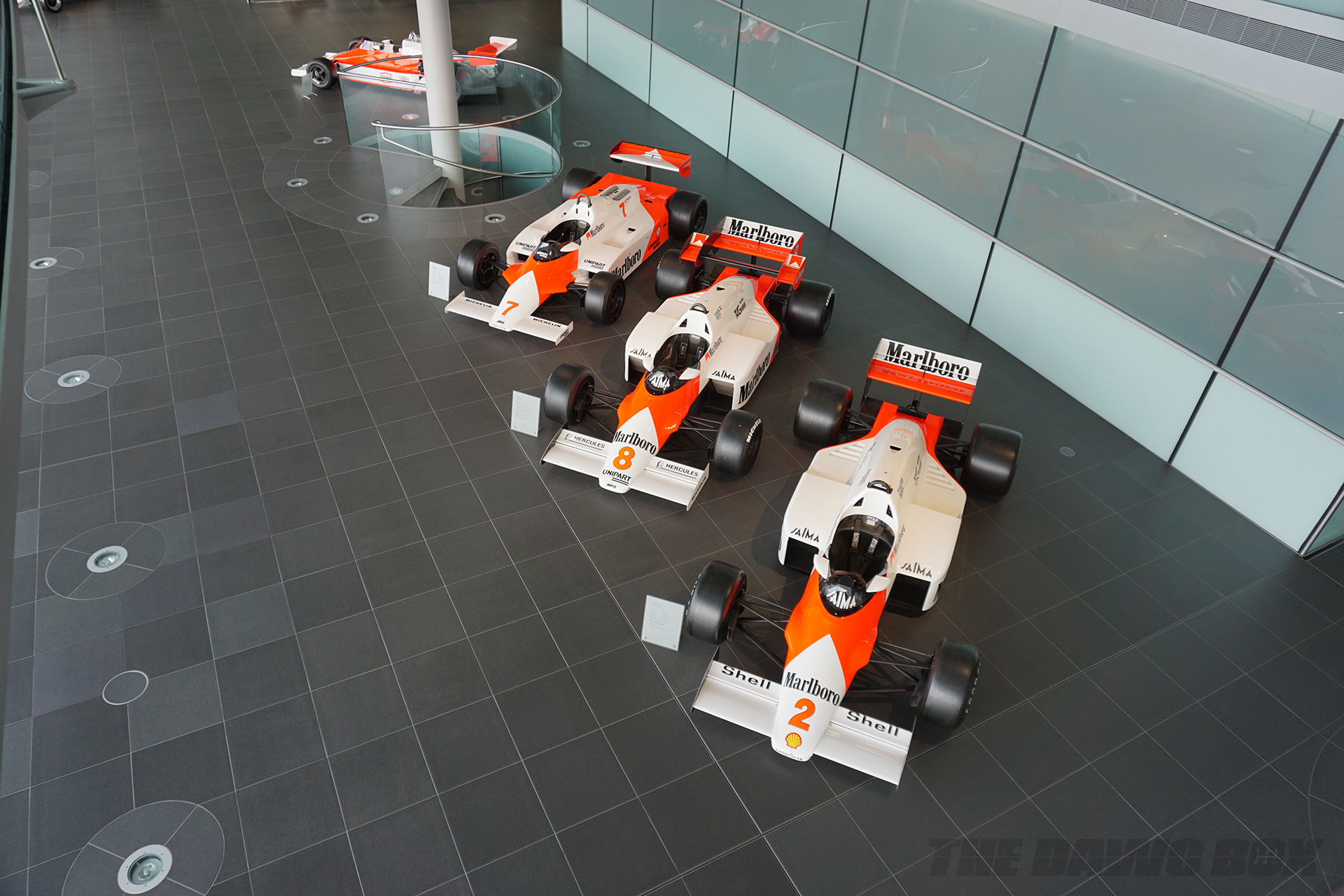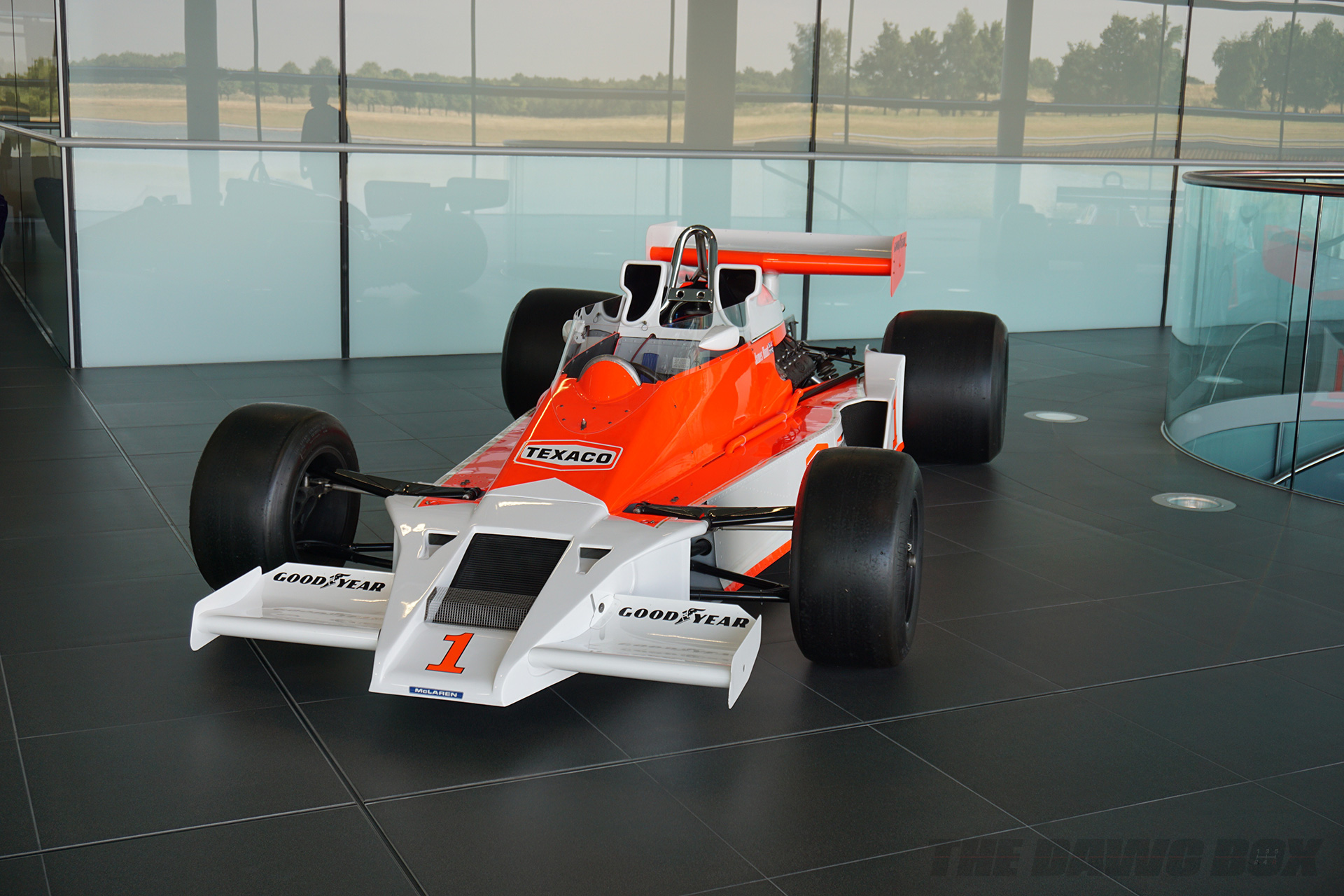 For some, the Senna is a bit OTT as the Brits say. That means Over The Top, a bit too much, for some. But supercars are supposed to be a little OTT, are they not? At the heart of the Senna is the family's 4.0-litre twin-turbocharged V8 but here it is one of the most powerful McLaren road car engines ever, producing 800PS (789bhp) and 800Nm (590lb ft), with 700Nm (516lb ft) of torque available at just 3,000rpm. Designated M840TR, the powertrain features dry sump lubrication, a flat-plane crankshaft, and lightweight pistons and rods to reduce mass. Meanwhile, low-inertia, twin-scroll turbochargers and electronic wastegates deliver instantaneous throttle response. Max speed is 208 mph and the Senna accelerates from 0-62 mph in just 2.8 seconds.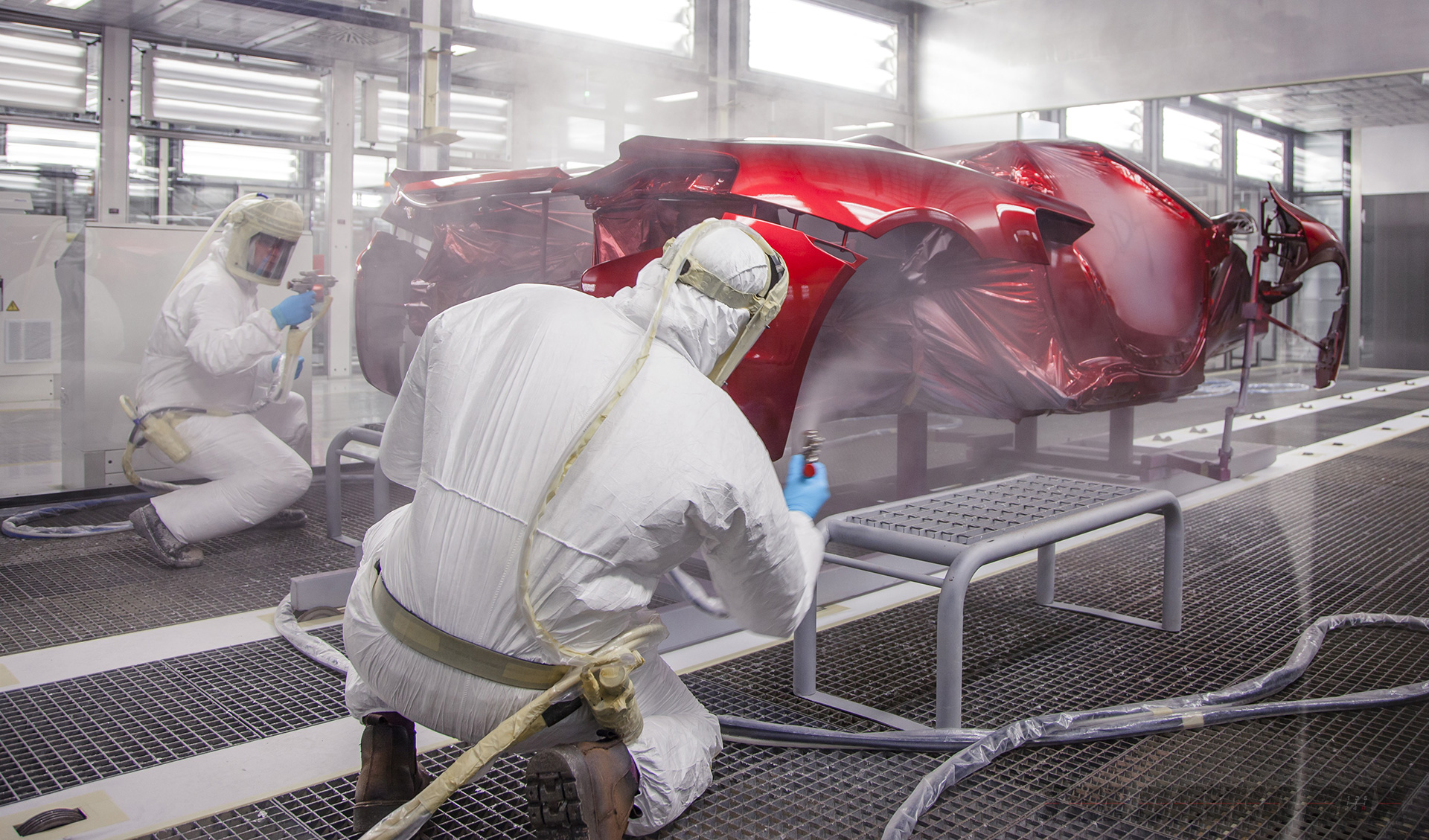 Having worked as a young man in a pre-robot Chrysler factory, this facility was eye-opening, jaw-dropping, finger-lickin' good. Still a lot of people scurrying around as the McLaren's continue to be essentially hand built but there was a purpose about their actions, an obvious attention to detail and a pride in their workmanship. I could have watched it all day from the arrival of the carbon composite tub, through the assembly and on to the final monsoon soak test. It was fascinating. Unfortunately, I was dragged away; my tour was over with the promise of a drive when I got back to LA. Watch this space….