This Nissan 240SX S13 Is a Drift Classic!
Brian Macias' 1989 Nissan 240SX S13 Coupe
The Nissan S13 240SX is seen by many as the go-to chassis to get for a beginner drift car. With the plethora of parts available for it, it's hard to argue against it. So, how did Brian Macias decide to build his? For fun and reliability to get him from the track and back.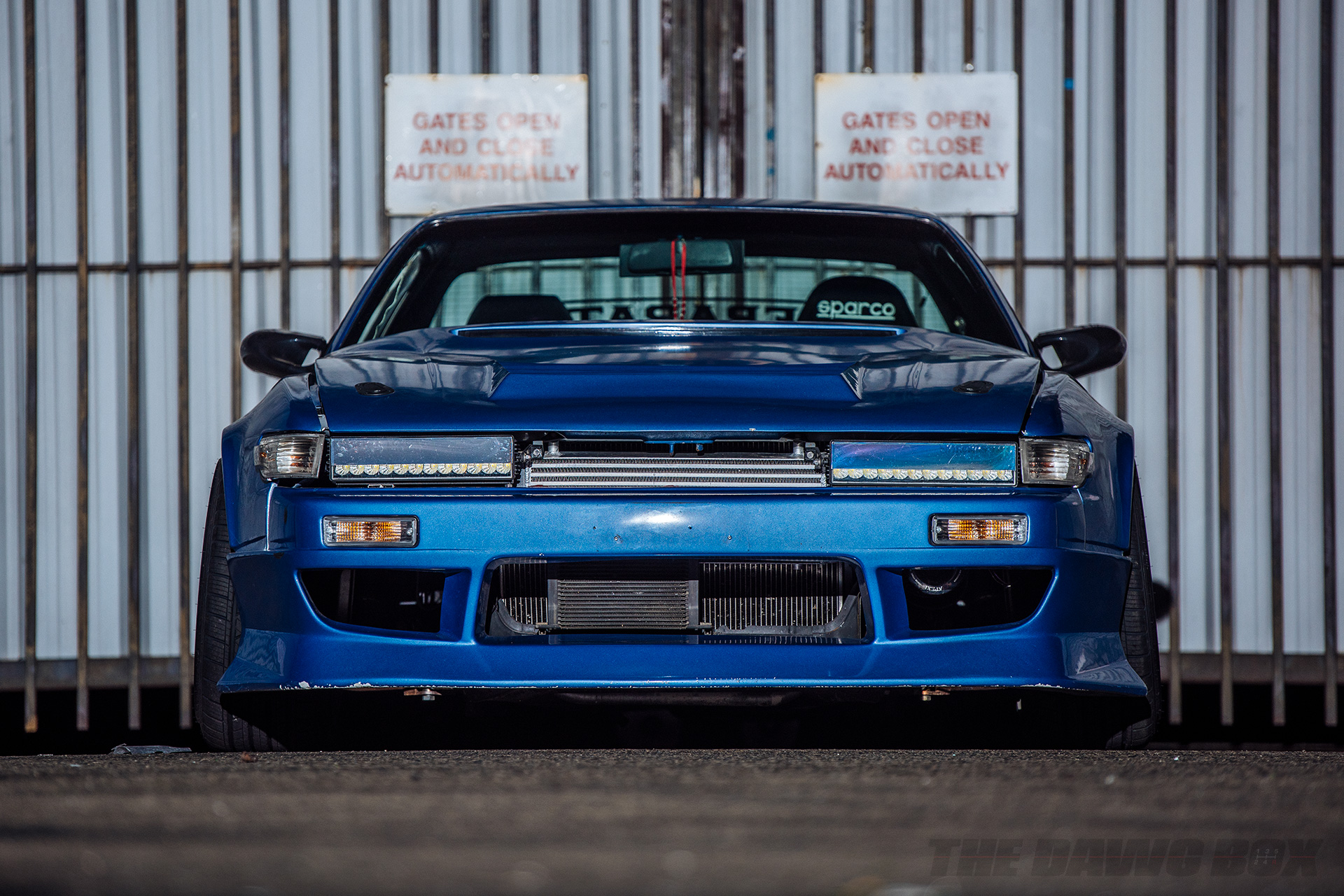 "Personally, and financially," said Brian, "the Nissan s13 with sr20 has been a preference for me over the years." He's been in different cars throughout his years of drifting and learning, so while those cars and engines were great, "it's just easy to find parts for sr20s that just makes thing easy enough to just be able to take the car to the track, beat on it all day and still drive home." It was about reliability and seat time since those are what matters the most to him.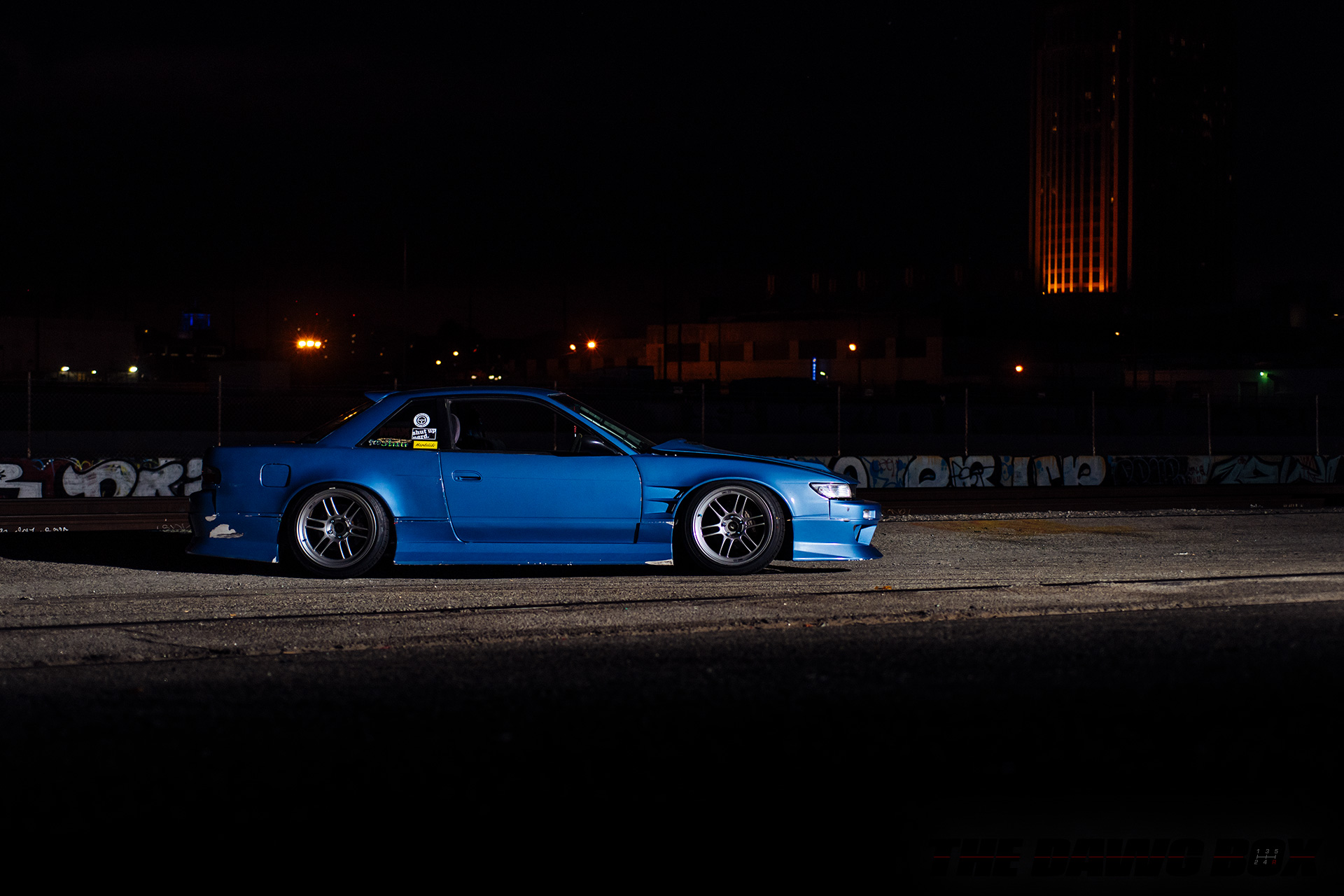 It's also one of the easier swaps for the S13 240SX since the SR20DET came in the original Japanese model. However, this engine is not stock, if the S13.4 valve cover didn't give that away. The rotating assembly is the same as it was from the factory, which you can't go wrong with since it was overbuilt by Nissan from the factory. The top end is also mostly factory but is improved with a set of Tomei 256 PonCams.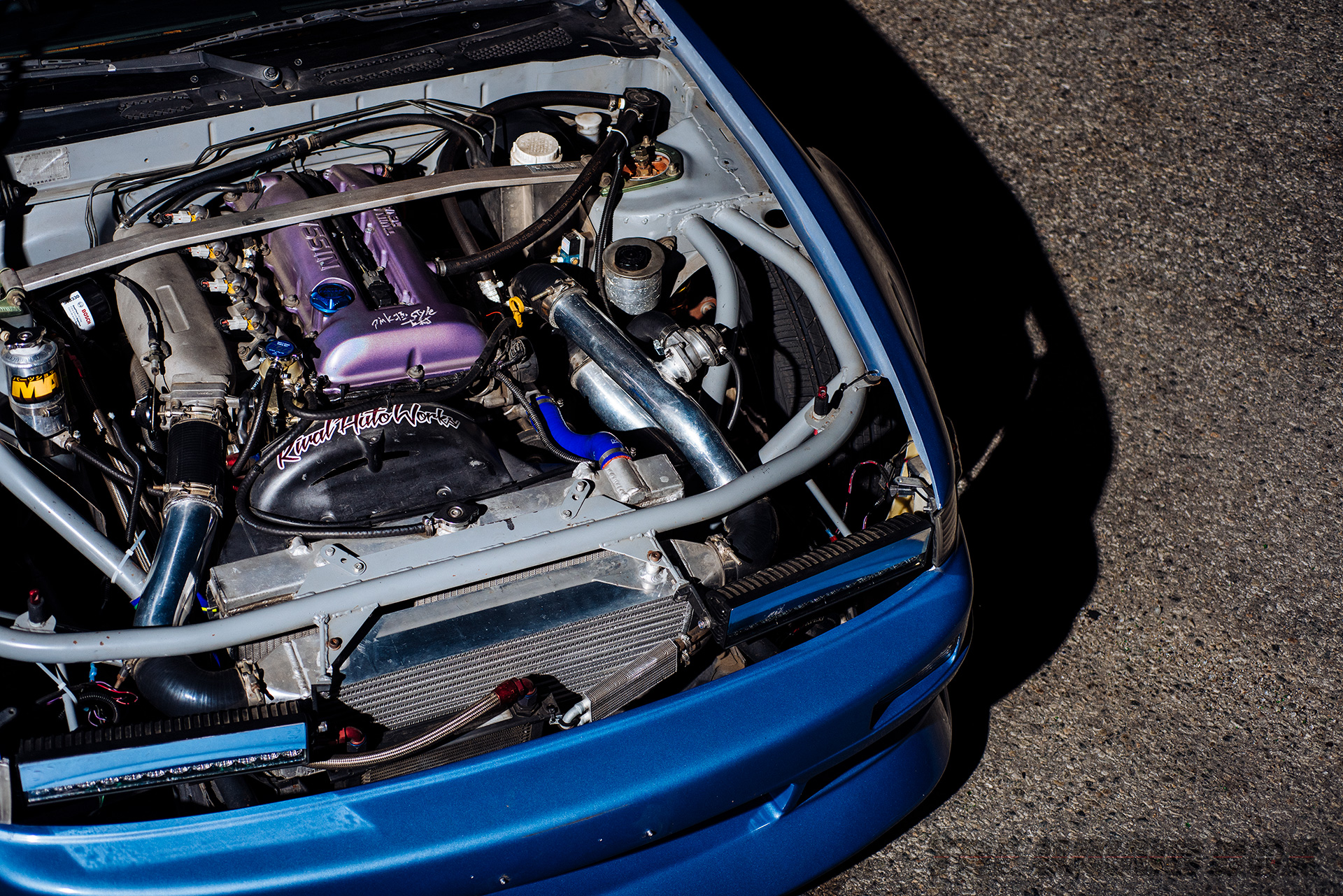 These cams are named for the 256-degrees of duration with 11.50mm (0.453-inch) of lift on the exhaust and intake camshafts. This is 16-degrees more duration (valves are opened longer) and 2mm more open on the intake and exhaust over the stock SR20DET camshaft. To allow for more abuse at higher RPMs, a set of GReddy Rock Arm Stoppers are installed. These prevent the rocker arms from opening the valves too far (causing valve float) because rocker can continue to open after the camshaft has gone past its apex, leading to damage to the engine.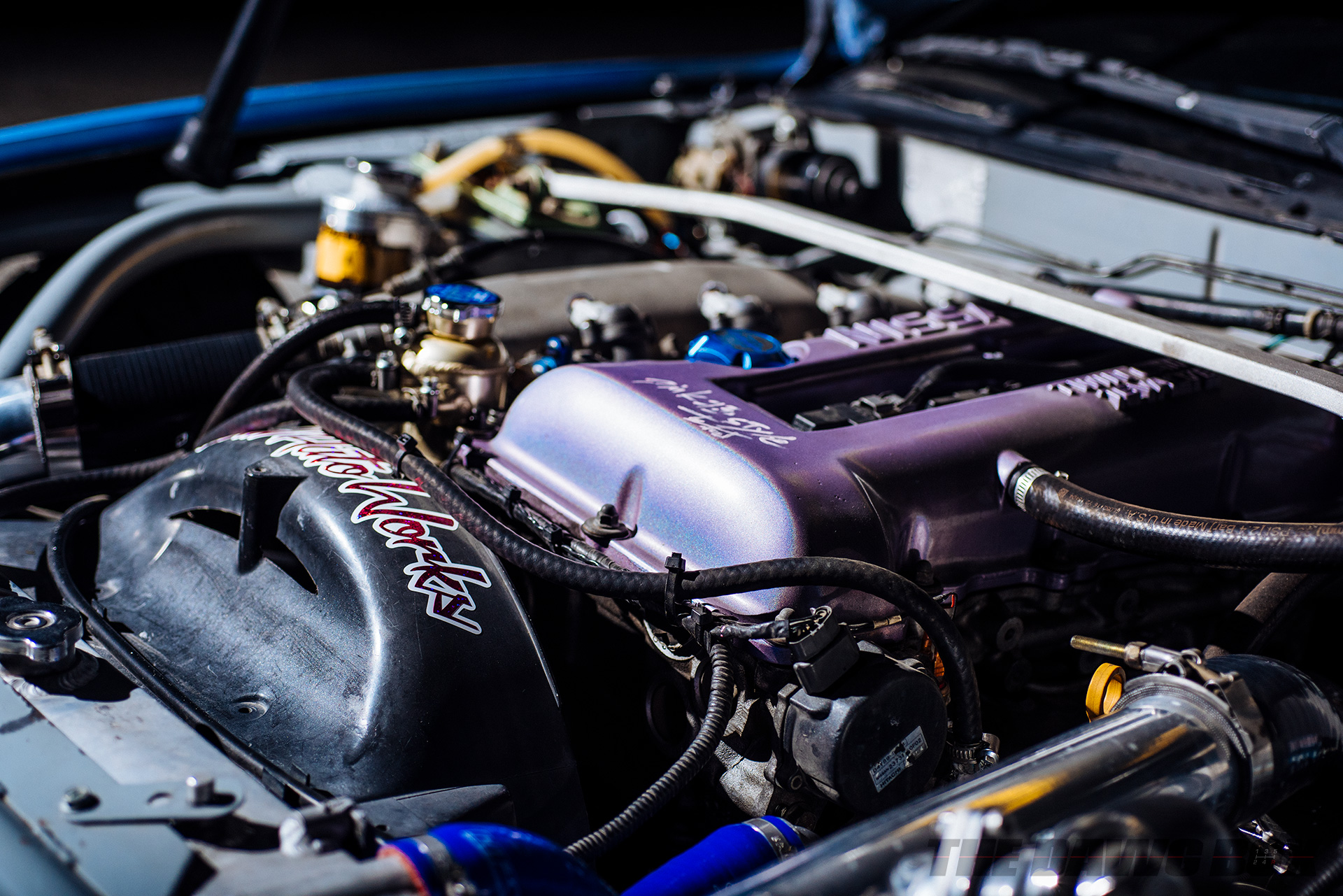 The S13's turbocharger was changed from the stock Garrett T25 with a .64 A/R to a Garrett GT2871R with a .64 A/R. This sounds like it's not an improvement, but the newer GT2871R uses a ball bearing on the compressor shaft rather than a journal bearing on the T25 for better efficiency and reliability. Fueling this SR20 is done with a set of 550cc/min Subaru STi injectors fed by a Walbro 255-liter/hr fuel pump while the spark plugs are fired off an OE S15 SR20DET ignition coil packs. Controlling the spark and fuel is an Apex-I PowerFC and tuned by Koji over at Auto Talent.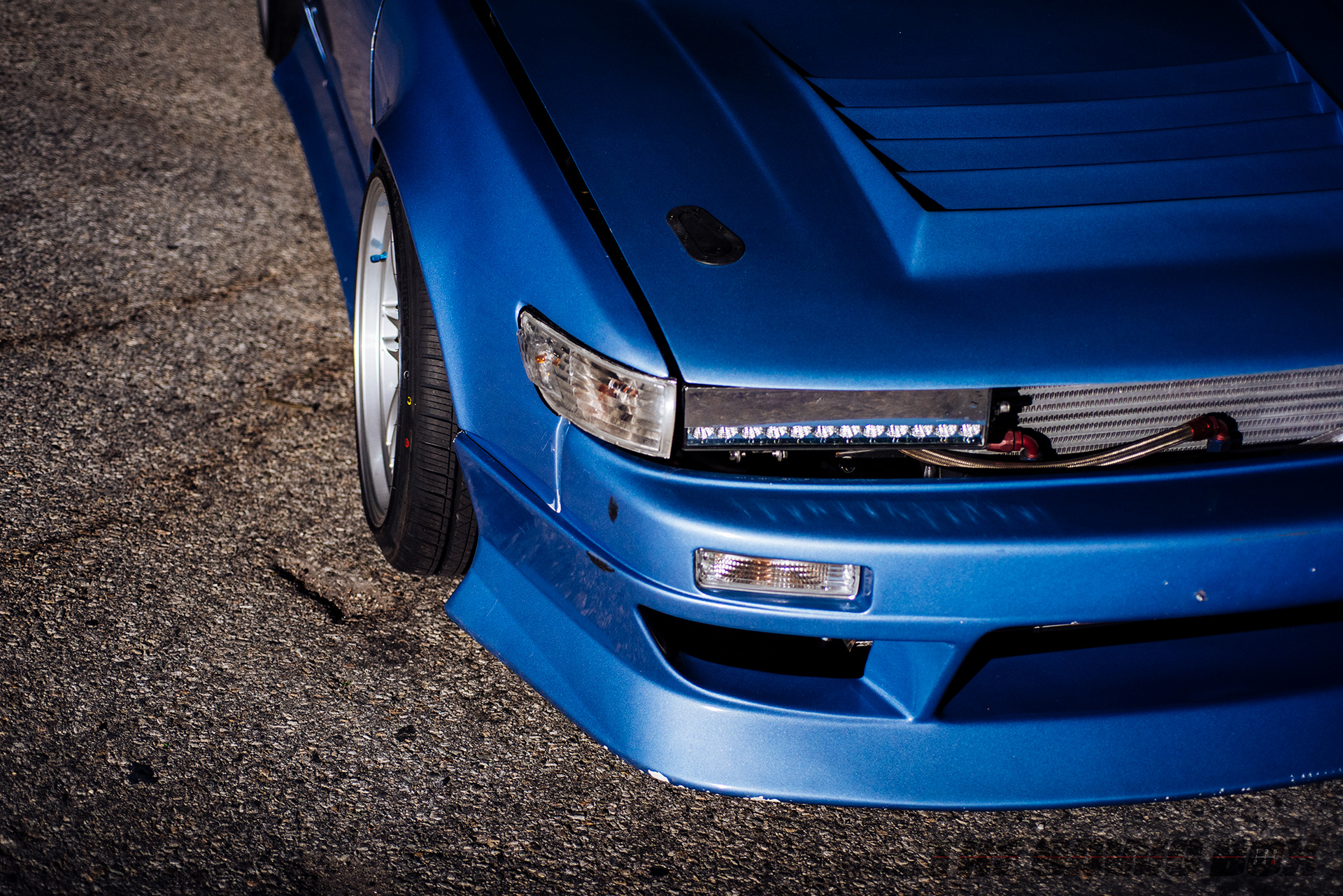 Of course, if you're drifting, you need angle and the right amount of grip. This very nearly completely built off the Parts Shop Max catalog with their Pro Coilovers, front and rear control arms, steering knuckles with inner tie rod ends, and rear solid subframe bushings. The front crossmember is modified by Bside Fabrication while the rest of the bushings are polyurethane.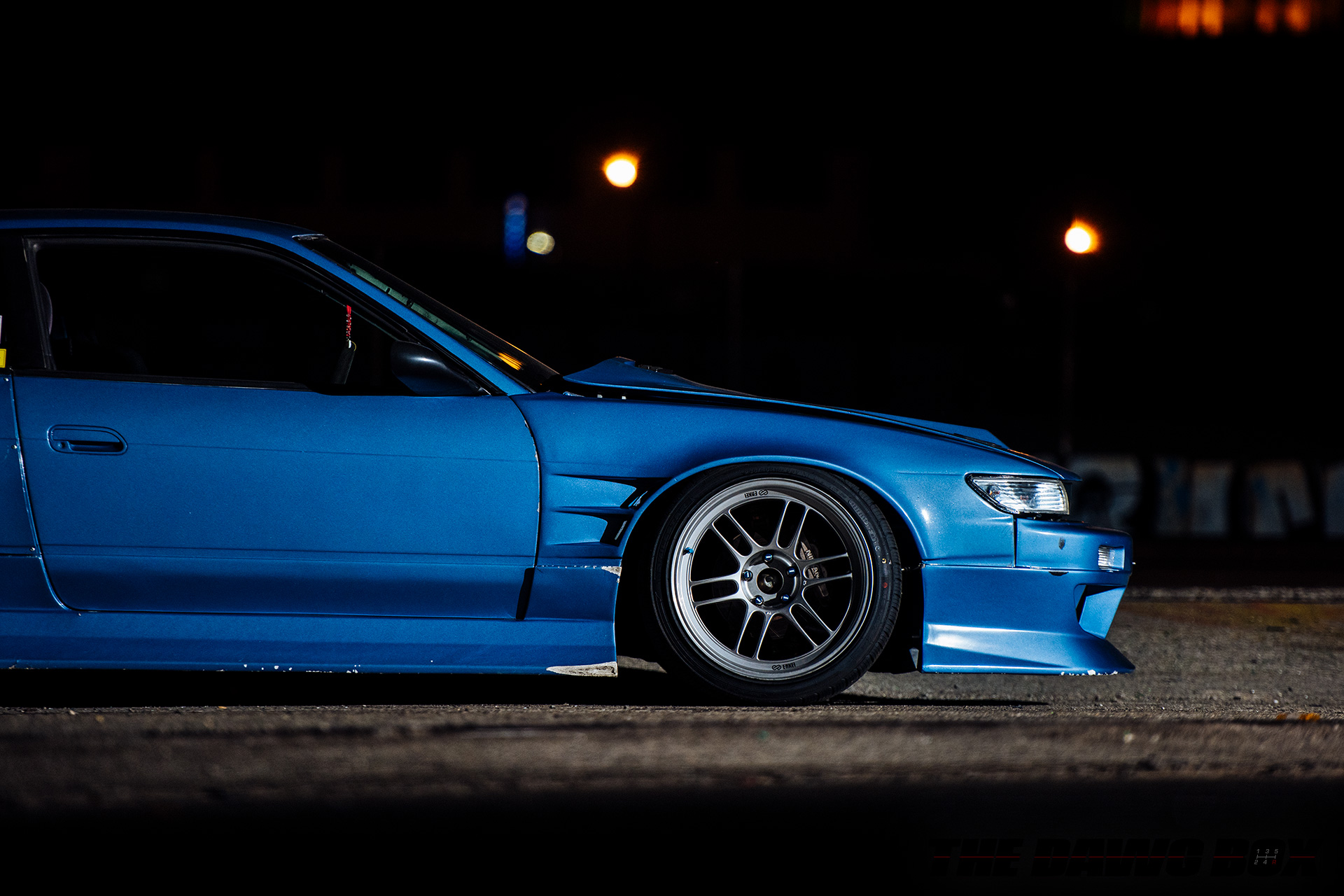 Nissan Z32 300ZX brakes replace the S13's brake system, including the master cylinder, and uses the Z32 internal parking brake assembly, which is part of the brake backing plate. Depending on what he needs, Brian uses several different wheels. Pictured here are a set of Enkei RPF1s in 17×9.5 front and 18×10.5 rear wrapped in Milestar Tires MS932 Sport Tires front and MS932 XP+ tires.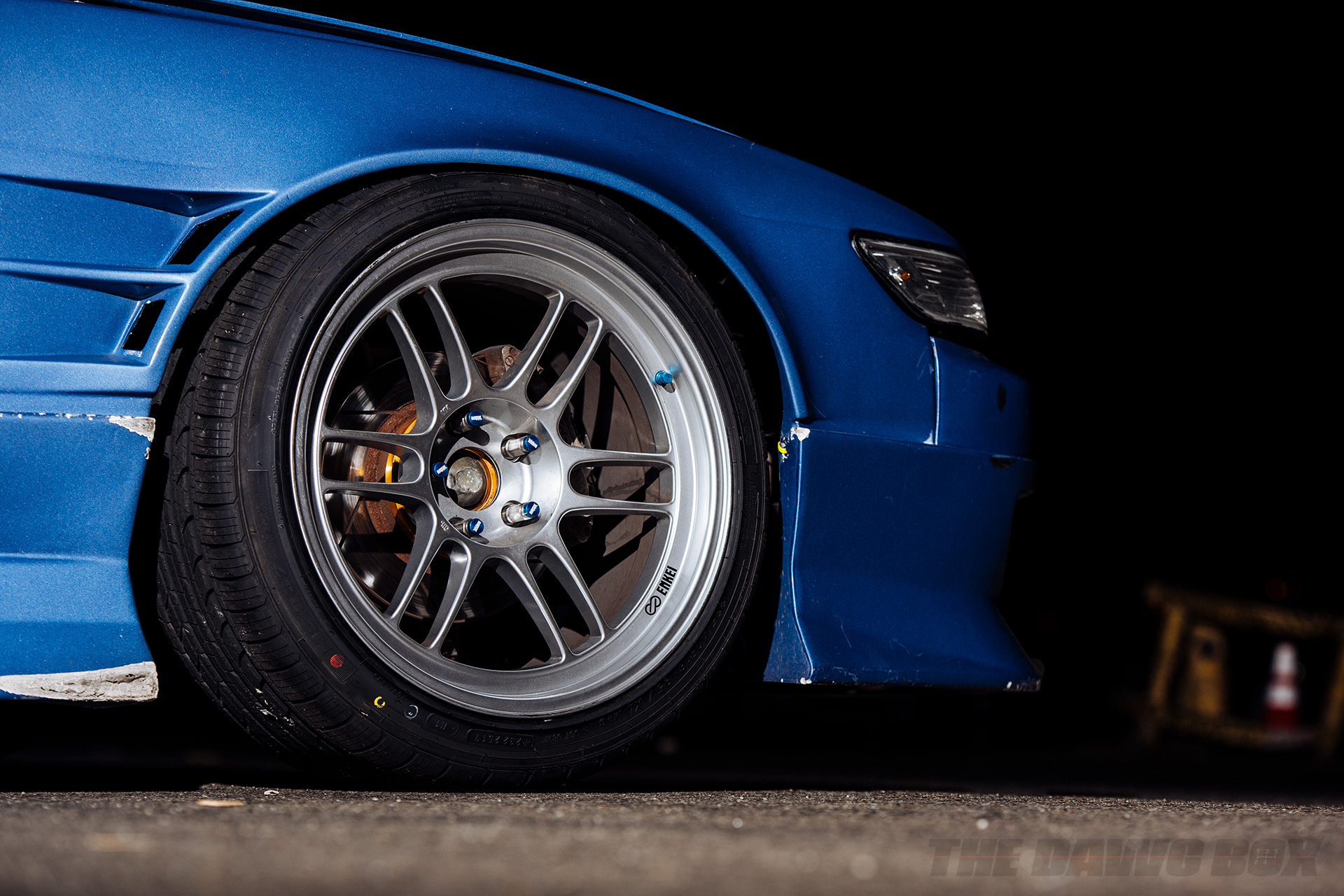 Inside, Brian sits in a Sparco Grid 2 seat with a set of Bride seat rails while his hands control a Sparco R 215 steering wheel and a GReddy shift knob. The passenger sits in a S14 Kouki OE Passenger seat with OE rails. The dash is covered by a Coverlay dash cover while the floor is covered by a set of Garage Moon Power floor mats. Making sure he keeps an eye on the engine is a STACK cluster that is custom fitted to the OEM dashboard gauge cluster.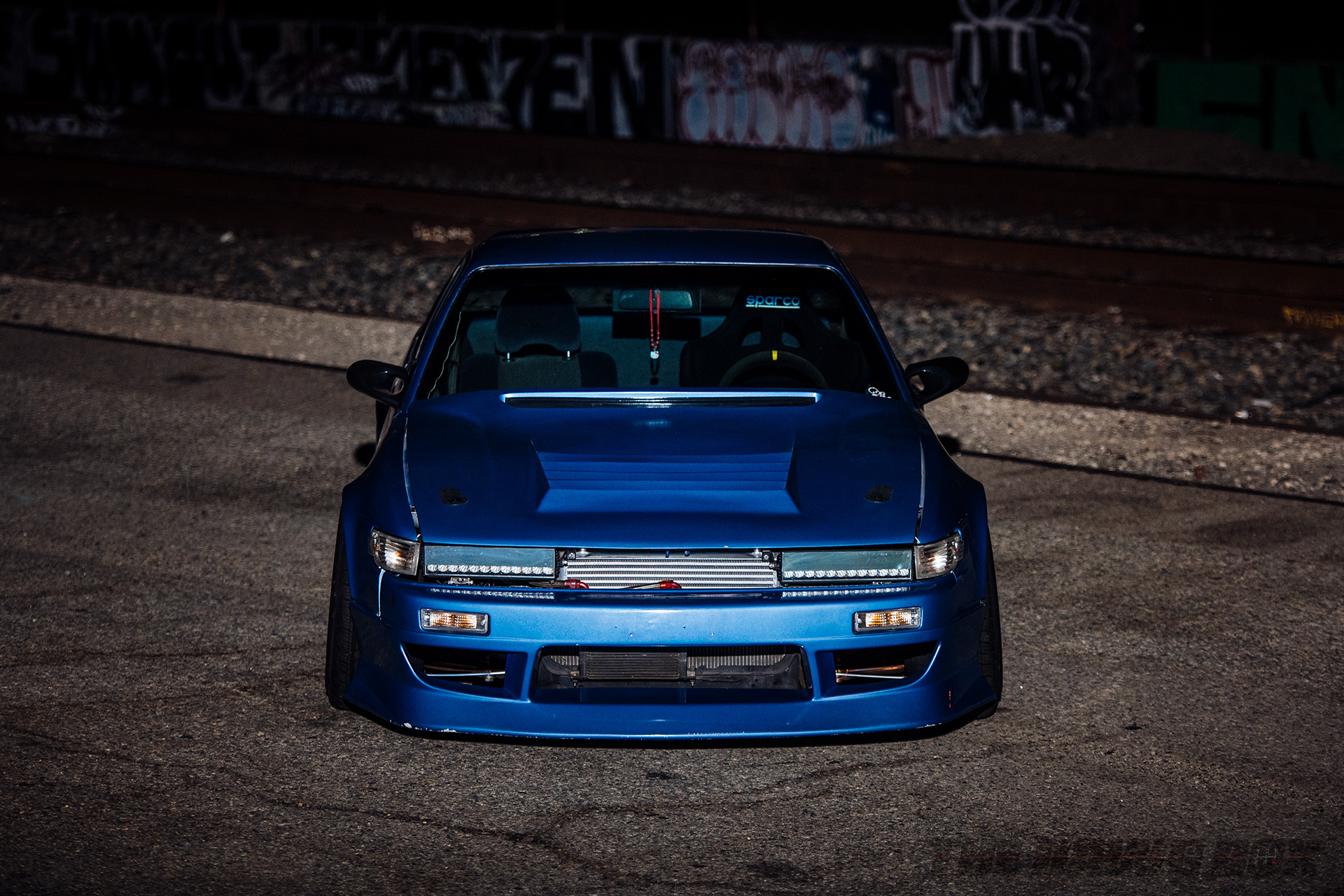 Outside is classic S13 drift car looks. Clean, simple, but wider than stock. The bodykit, 55mm wider fenders, and roof spoiler all come from Fineline Tuning. D'Max is used for the hood while their corner, tail, and front bumper lights replace most of the OE parts and complete the Silvia conversion. The headlights and inside the D'Max tail lights are custom LEDs, the headlights are a pair of off-road light bars while the tails use Status LED panels. The GKTech Aero Mirrors finish off the modest exterior.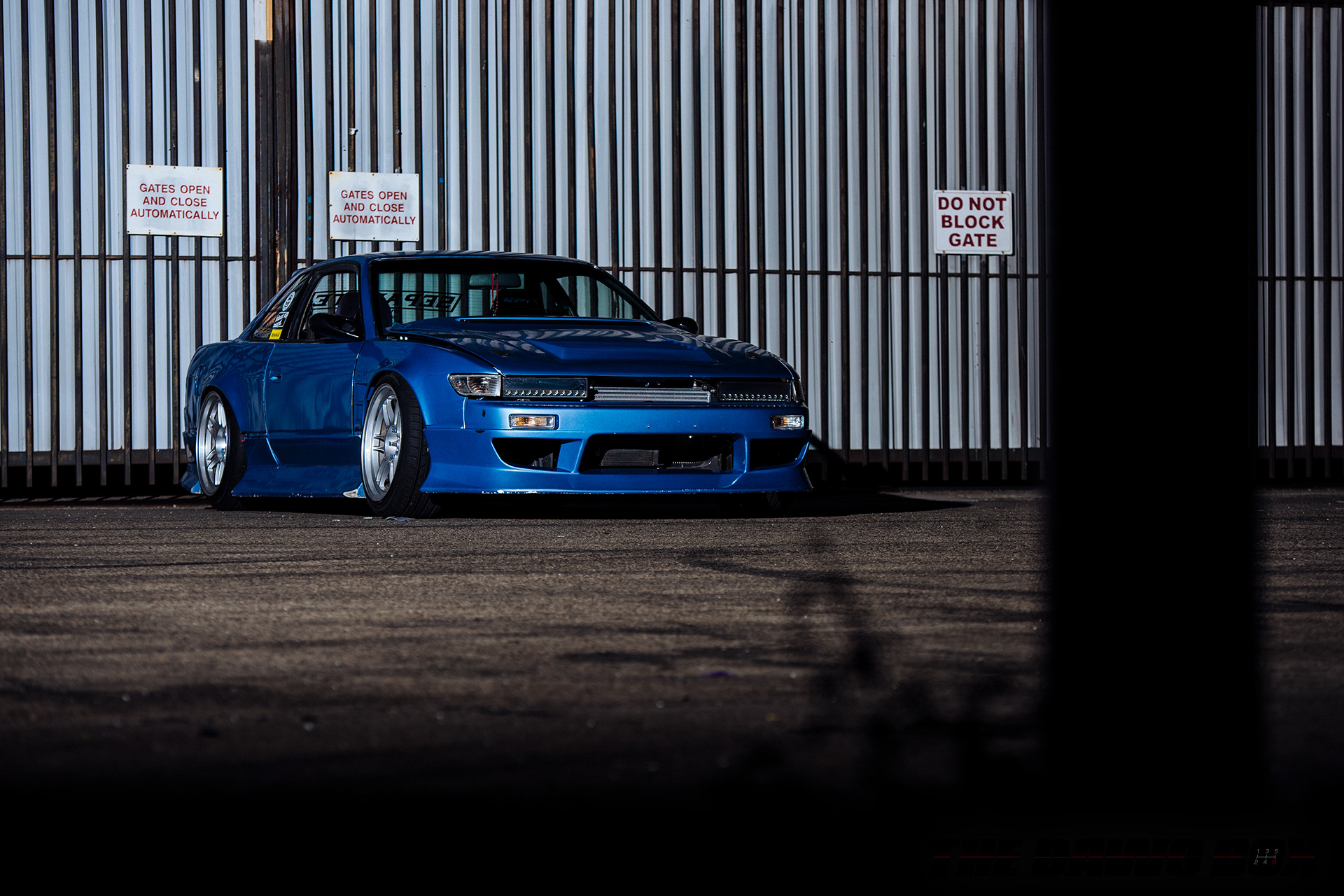 That's all he really needs. It's no show car, as you can see from the battle scars, but it's a car that will get you to the track, get time behind the wheel, and drive home. "This car was put together with reliability in mind," says Brian, "I never really cared about making huge amounts of power, always just wanted more seat time, and in the end that's what matters the most to me." Honestly, if you're trying to get experience, this is what anyone should focus on. Getting seat time and you can't do that with a car that isn't reliable.