HANDCRAFTING A CLASSIC
The Aston Martin DB4 G.T. Continuation and the Heritage Center
I remember my dad driving us kids through the small town of Newport Pagnell on our way to Santa Pod, Britain's only dragstrip in the 60s. As we entered the town we'd often see Aston Martin workers pushing car bodies on dollies across the street from one part of the factory to the other. For a car-crazy kid, it was an exciting if odd vision but one that stuck in my memory.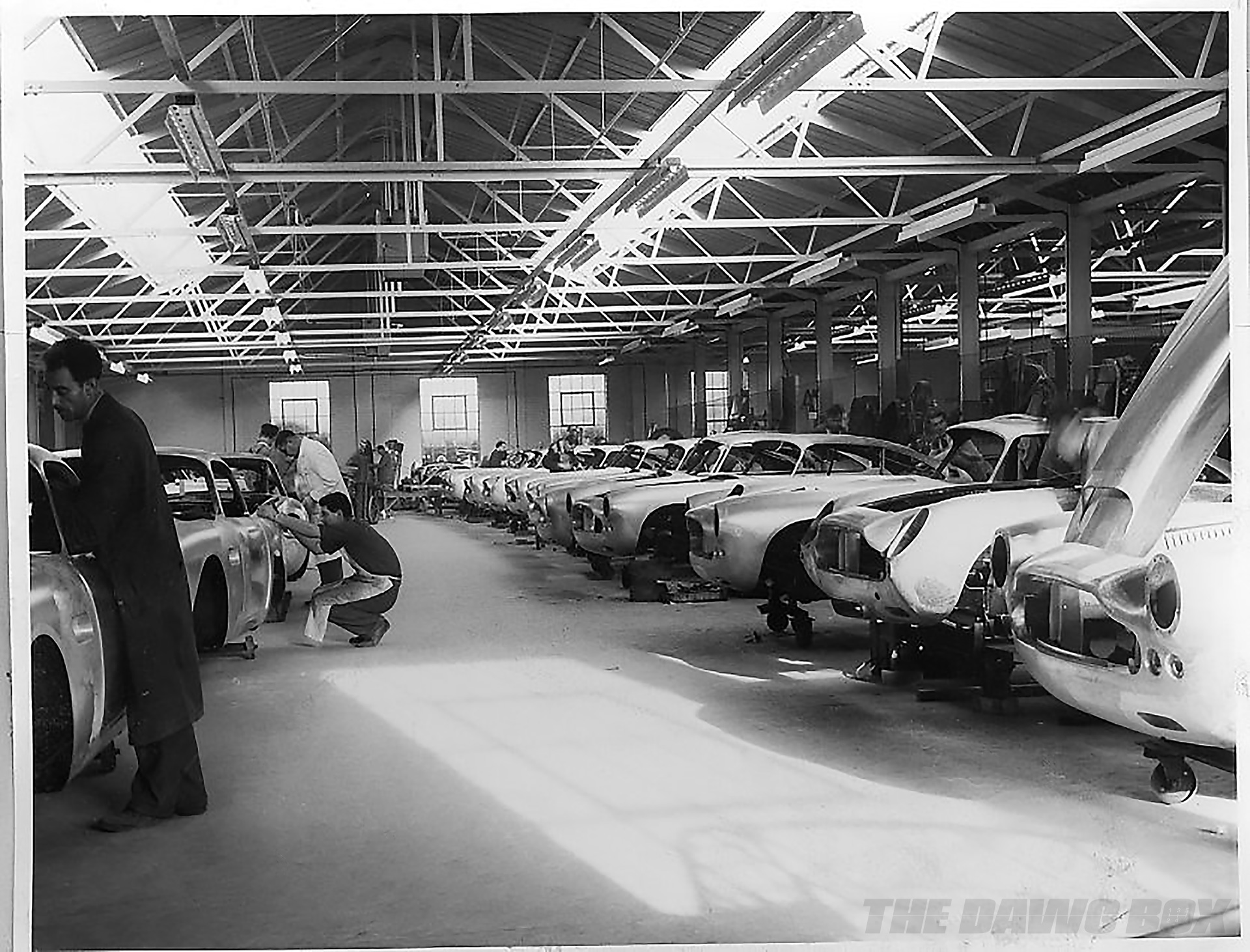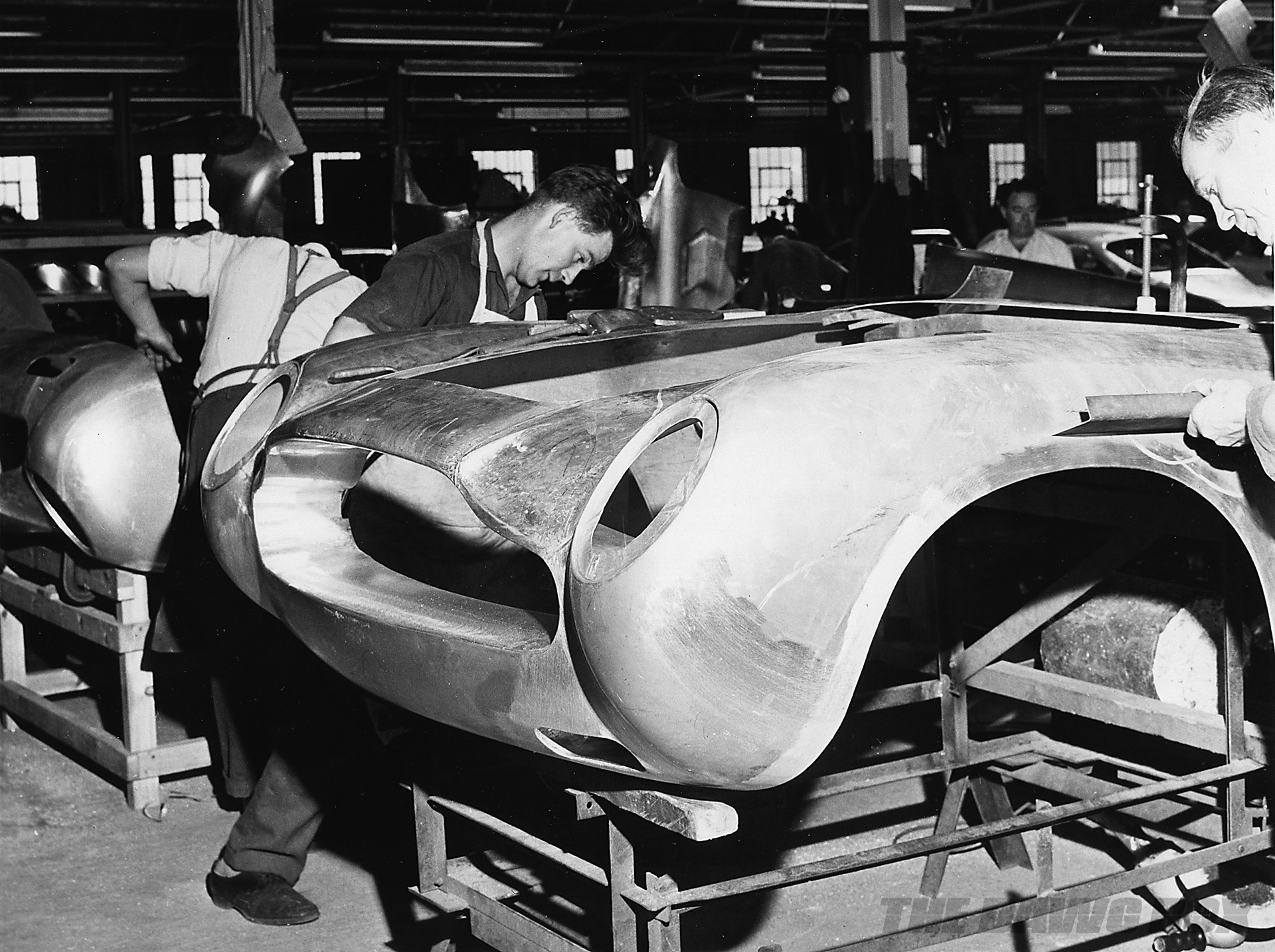 Since it was established in 1913, Aston Martin, like many bespoke car companies, has gone through some ups and downs but is currently enjoying a resurgence with a strong, worldwide market for classic and supercars. While the production of Aston Martin vehicles has moved to Gaydon, a stone's throw from Shakespeare's home of Stratford-upon-Avon, the old Newport Pagnell factory has been tastefully converted to the Heritage Center (AMHC) where all Astons are serviced. It's also where they restore classic Aston's and build the DB4 G.T. Continuation Car.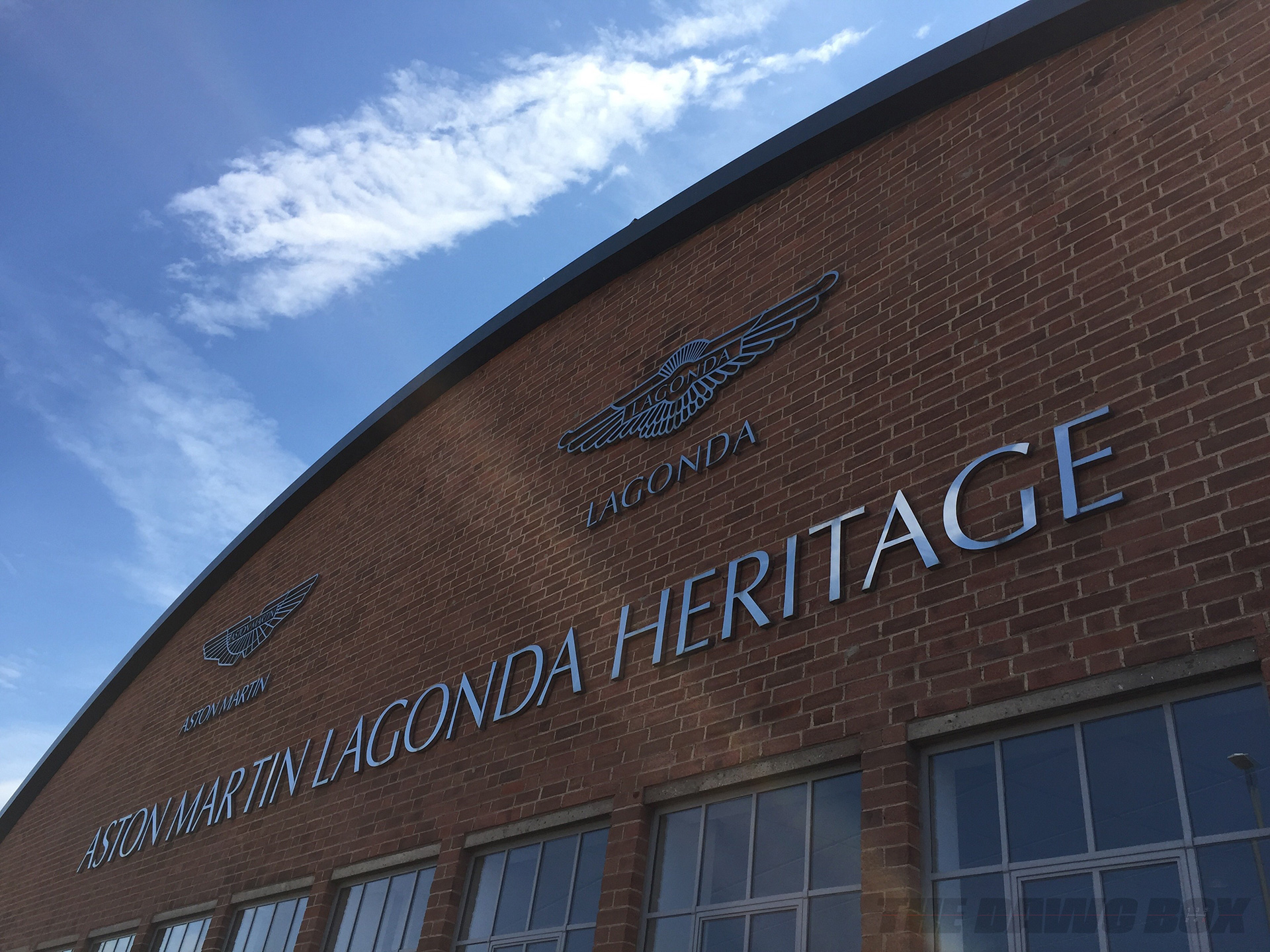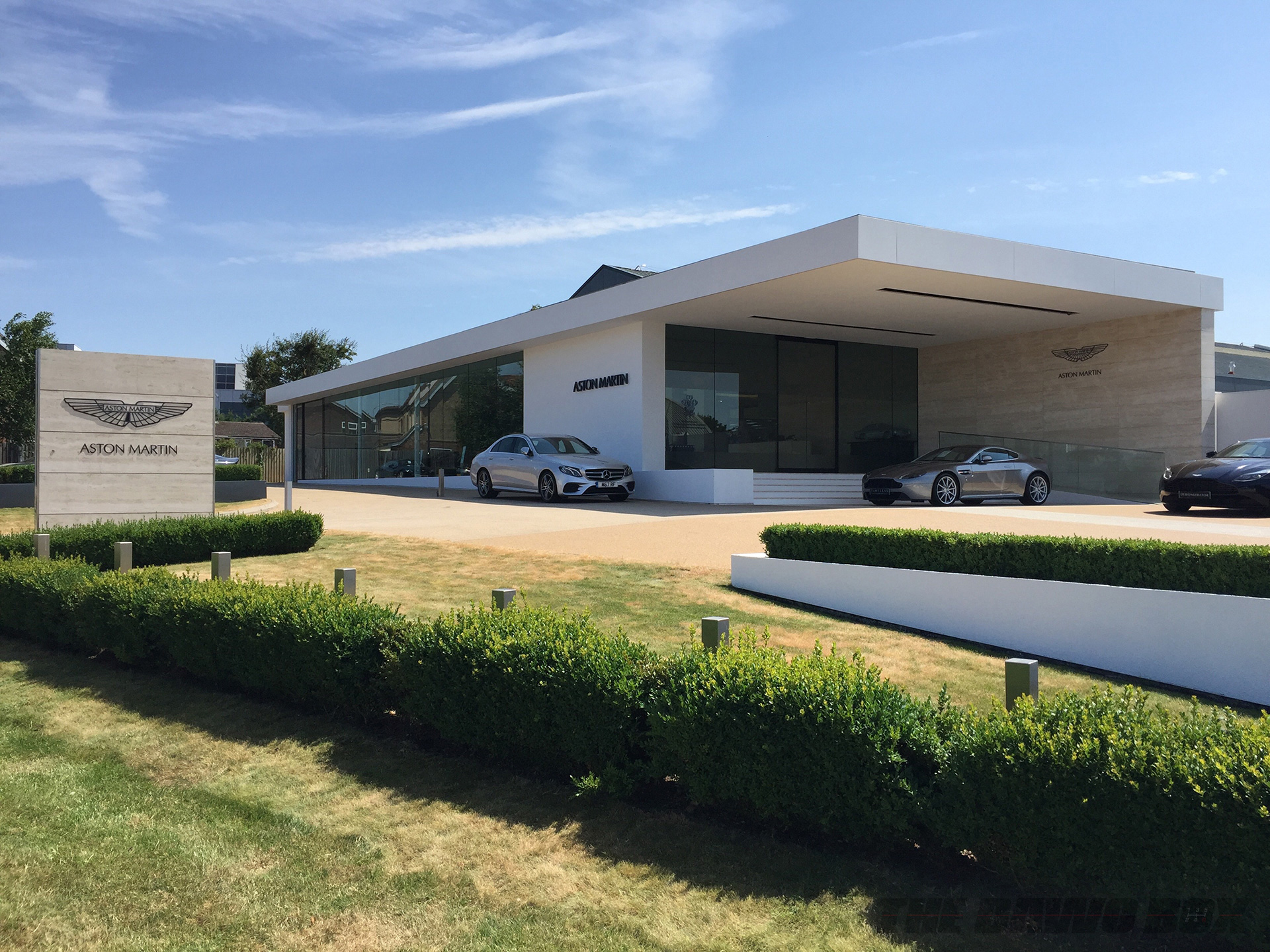 Work started on the DB4 in 1956 and it was shown to the public at the London Motor Show in 1958. With a 4-seater body designed by Carrozzeria Touring of Milan, using their 'Superleggera' construction method in which aluminum panels are fixed to a tubular frame built onto a substantial platform chassis, and a new DOHC 3.7L, six-cylinder, all alloy engine designed by Tadek Marek, the DB4 was an instant hit. It had a top speed of 140 mph and was the first production car capable of 0-100-0 mph in under 30 seconds. That was fast until 1959 when they announced the G.T. version that upped the ante to 152 mph. The G.T. accelerated from 0-60 mph in 6.4 seconds. Of course, the next model, the DB5, became iconic as James Bond's car of choice.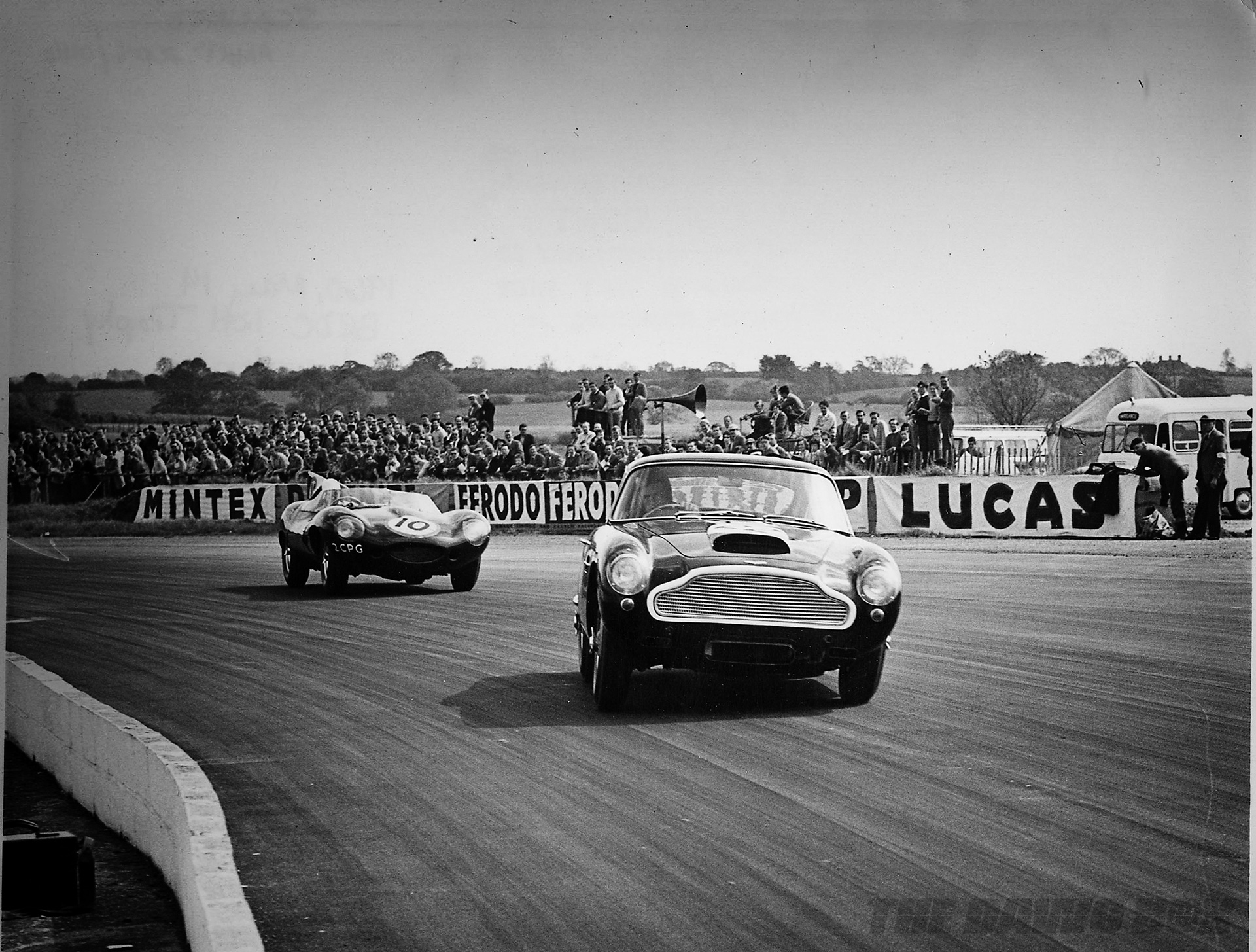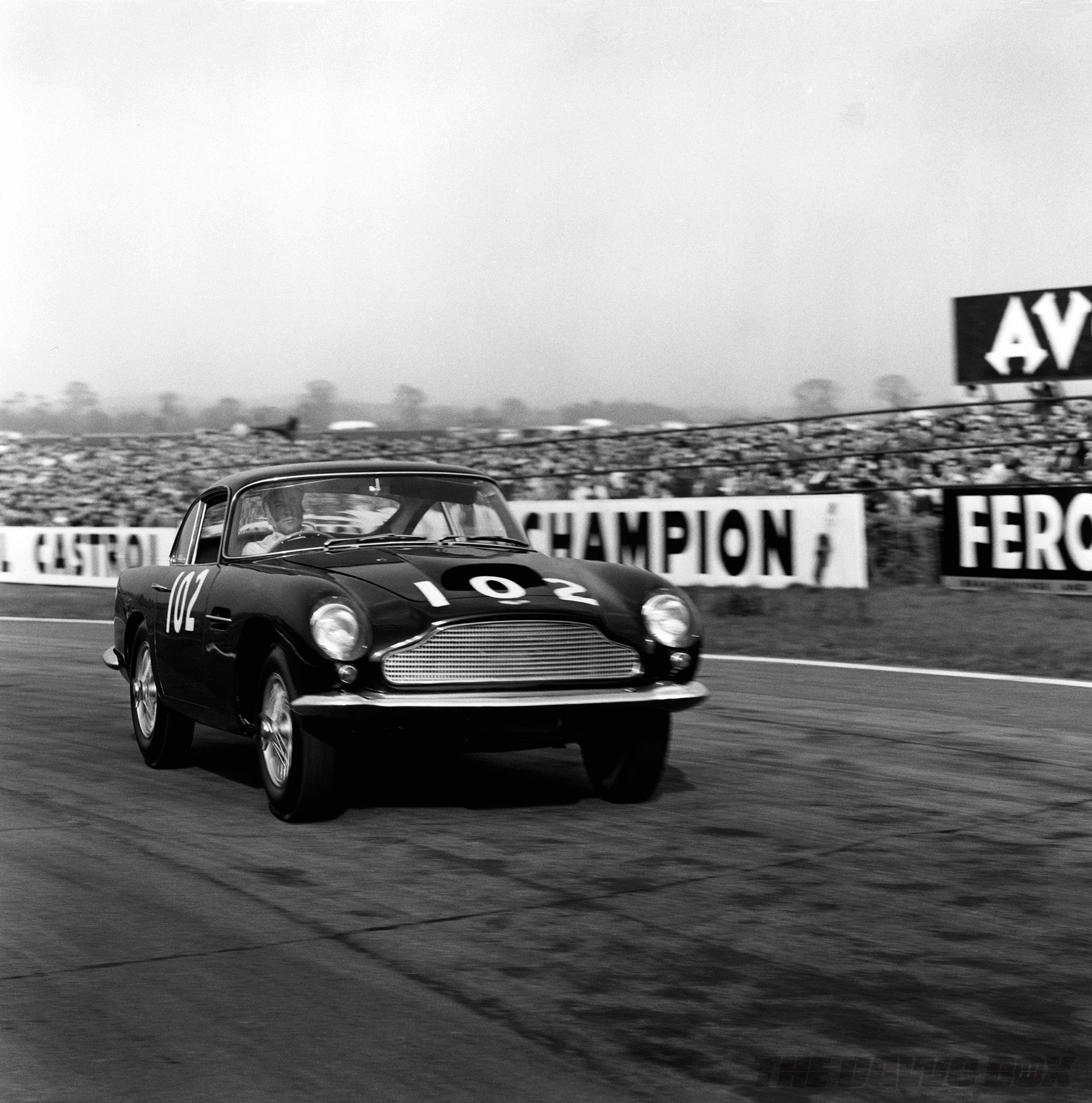 They only built 75 cars originally and of those only eight were lightweights. Those originals can now command prices north of $3 million and as a consequence of the growing interest in all things nostalgic and fast a business plan was developed to build just 25 continuation lightweight cars. Not unsurprisingly, all 25 were sold upon announcement and they are currently being built entirely at the AMHC where we got to view the process.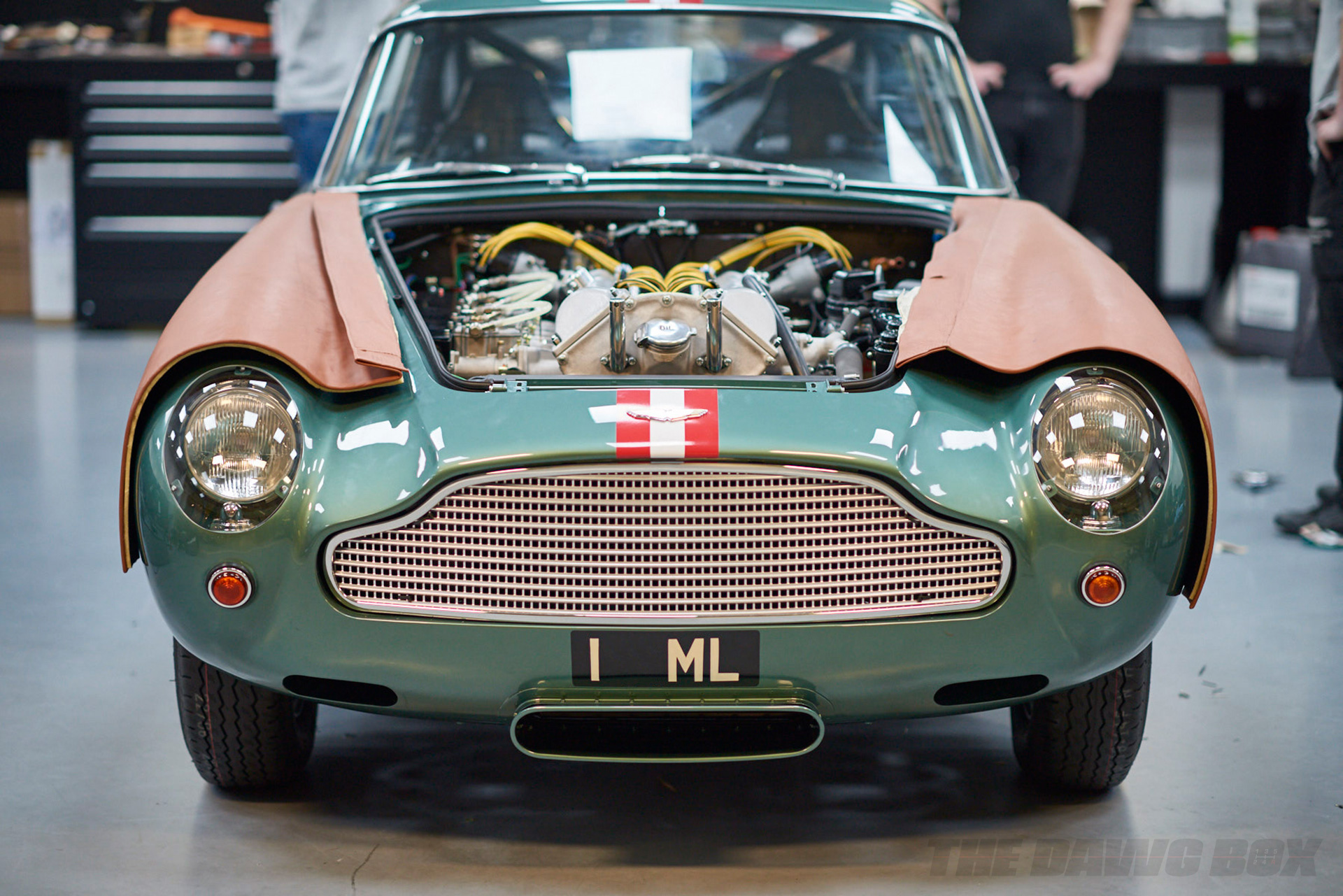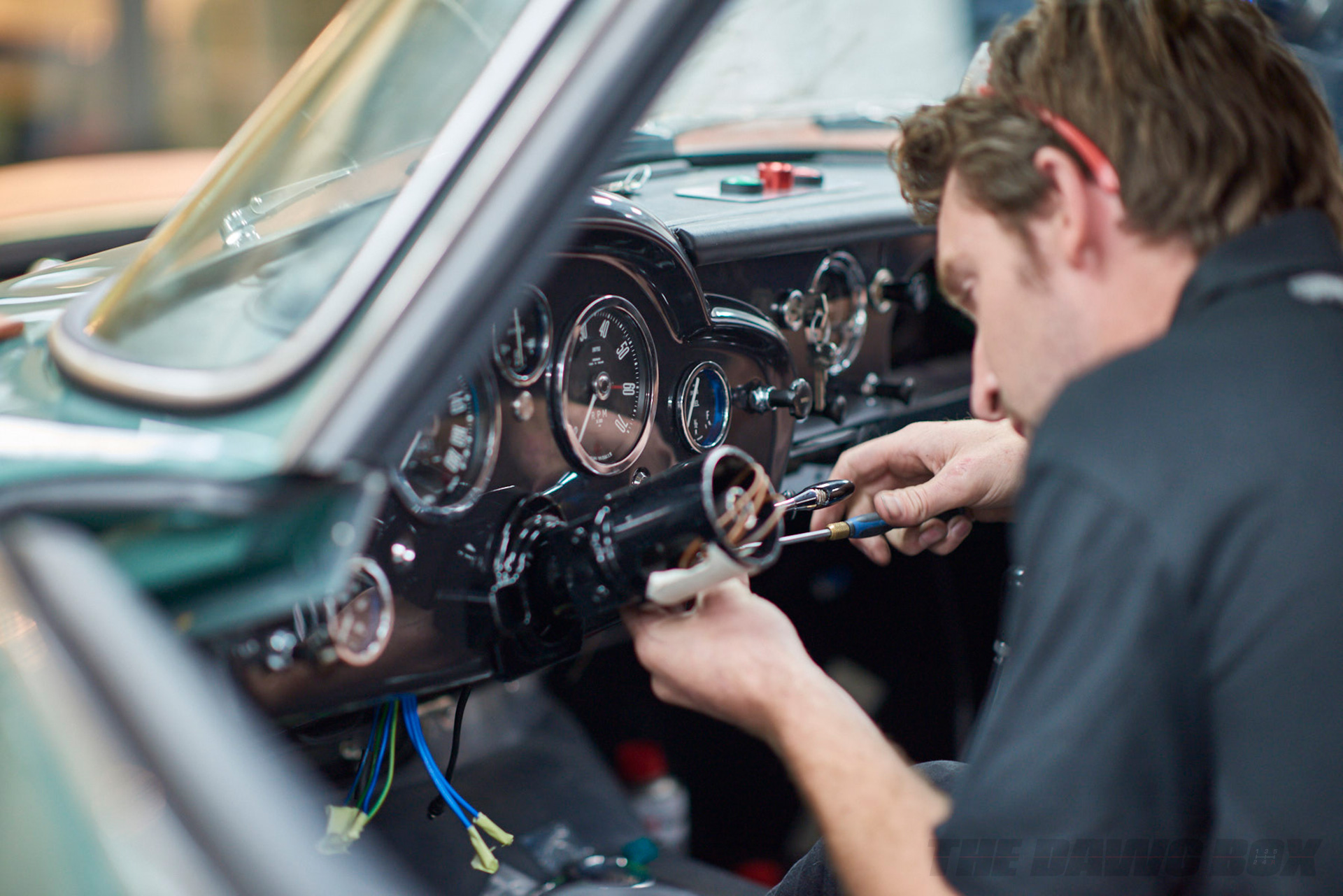 In order to enable the build, a number of DB4s were purchased, disassembled, and measured for replication.  The team at Aston also studied some 450 original drawings and fabricated exacting bucks in order to get it right. However, some key areas were upgraded to take advantage of technological developments. For example, the roll cage, the brakes, the fuel tank, the seats and even some of the engine components were improved. The new old engine has a capacity increased from 3.7 to 4.2 liters and now produces around 340 bhp compared to the original's 302 and the gearbox features tougher, straight-cut gears. Also, the suspension has firm rose joints rather than squidgy rubber bushes.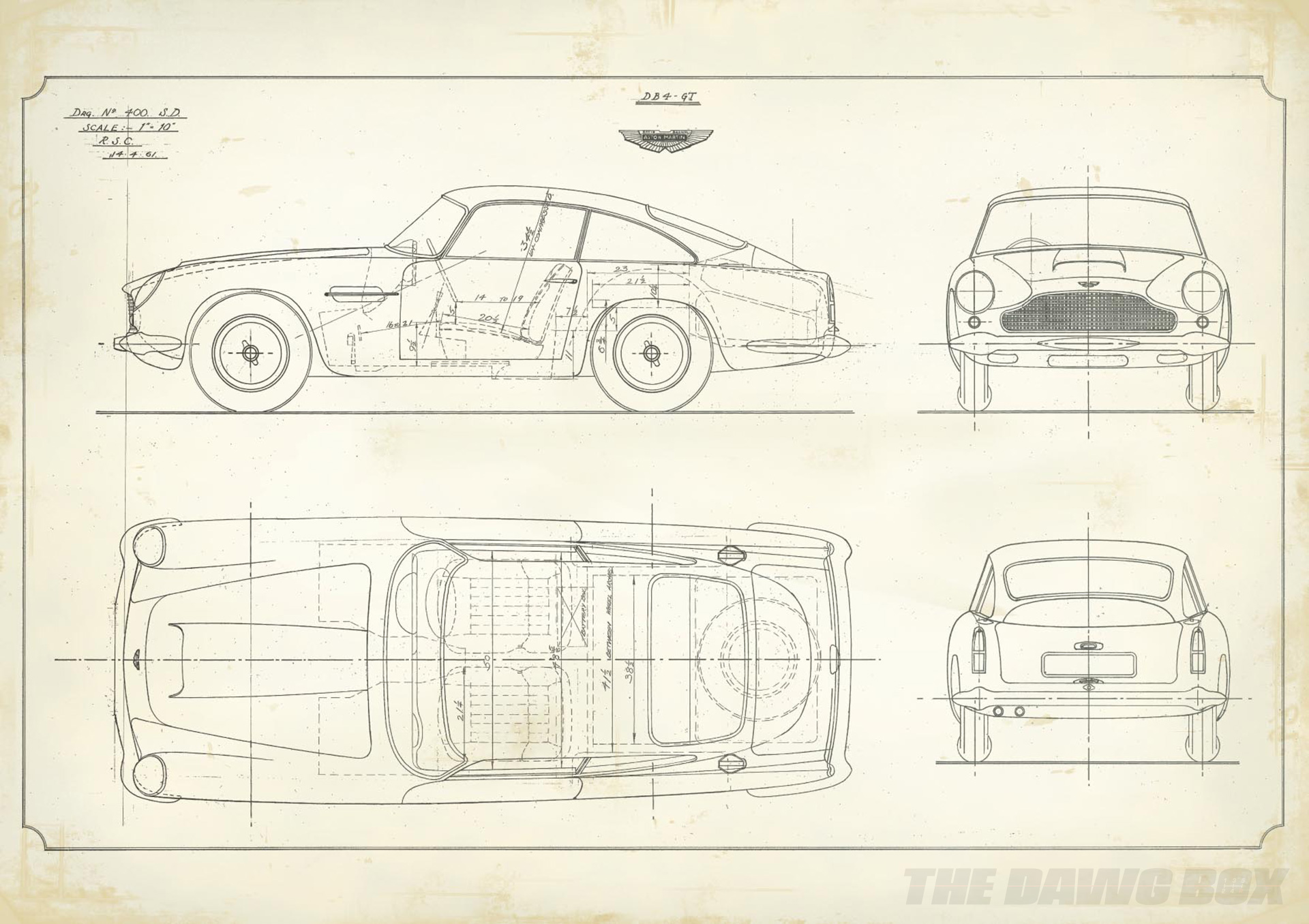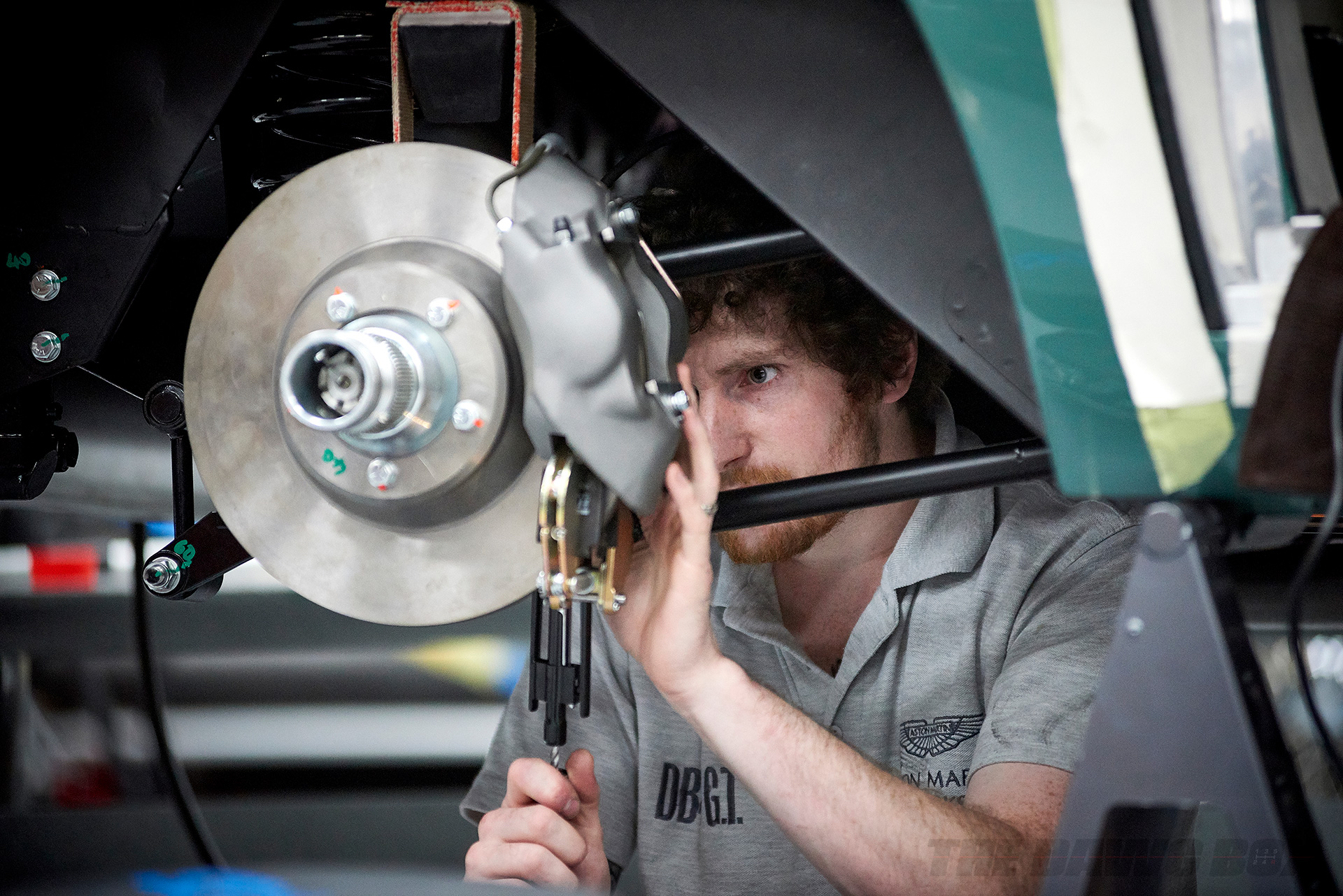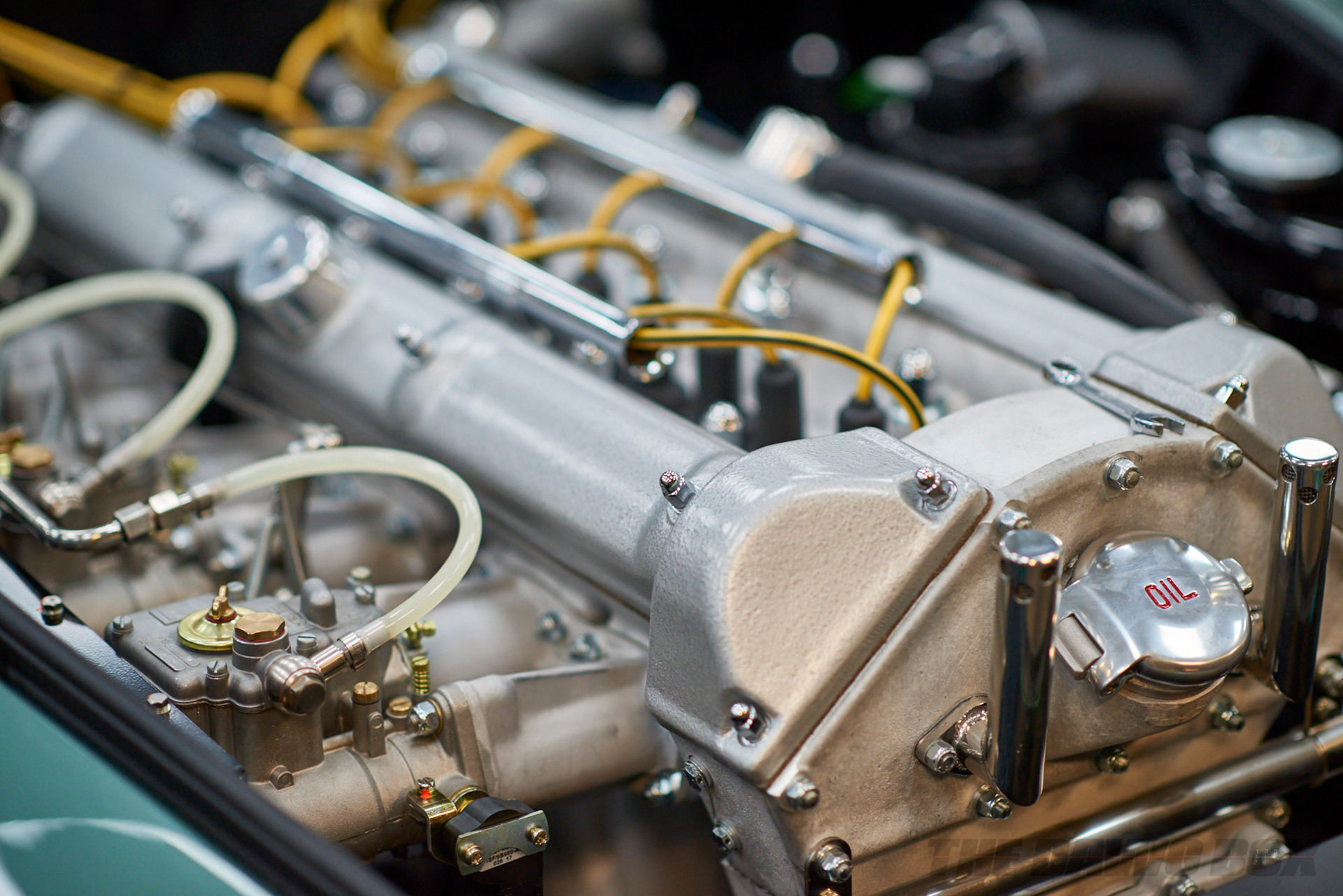 Aston also utilized many of the original suppliers such as Borrani who faithfully reproduce the 16-inch wire wheels. Even the leather comes from Connolly or Bridge of Weir who have been supplying hides to Aston for decades.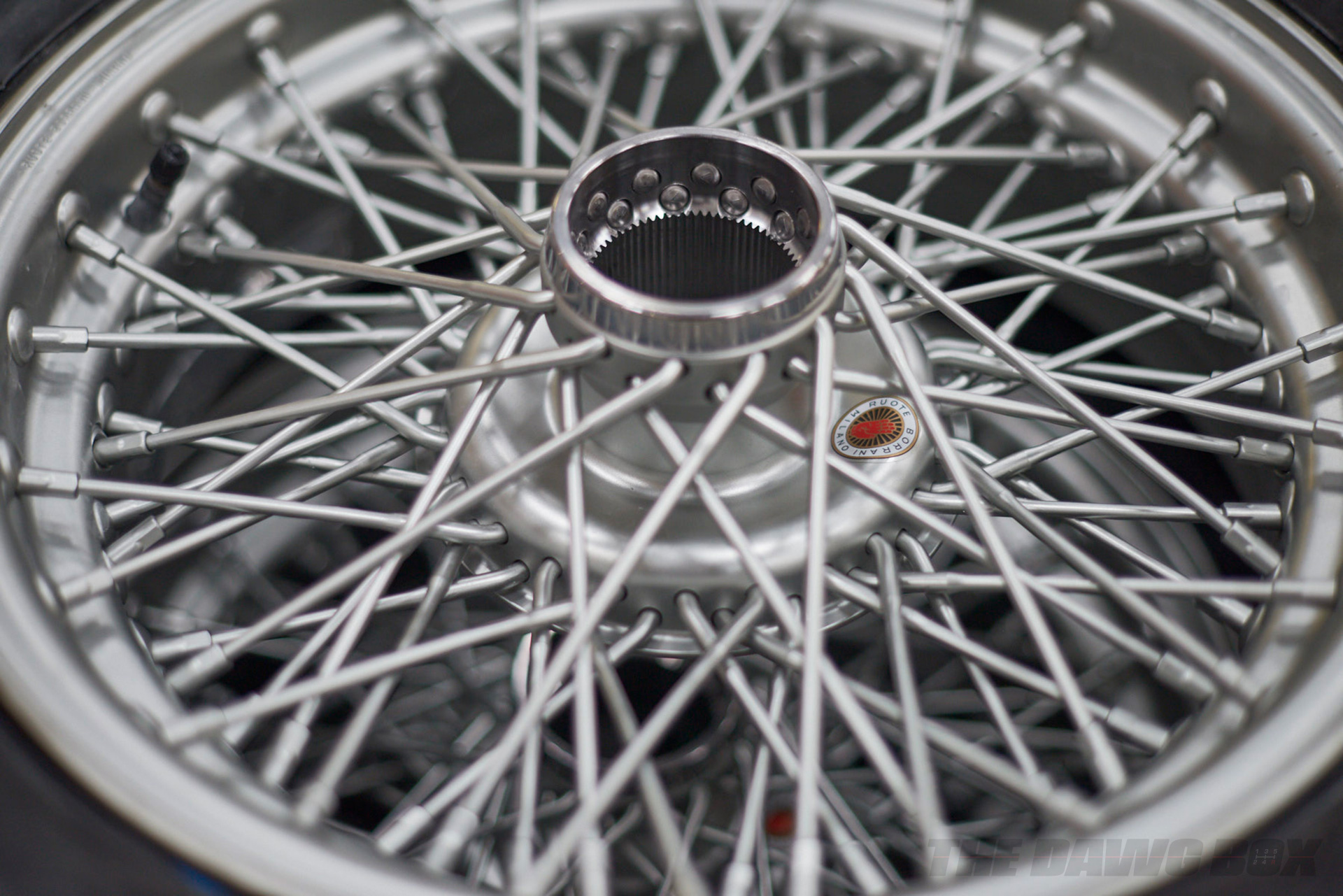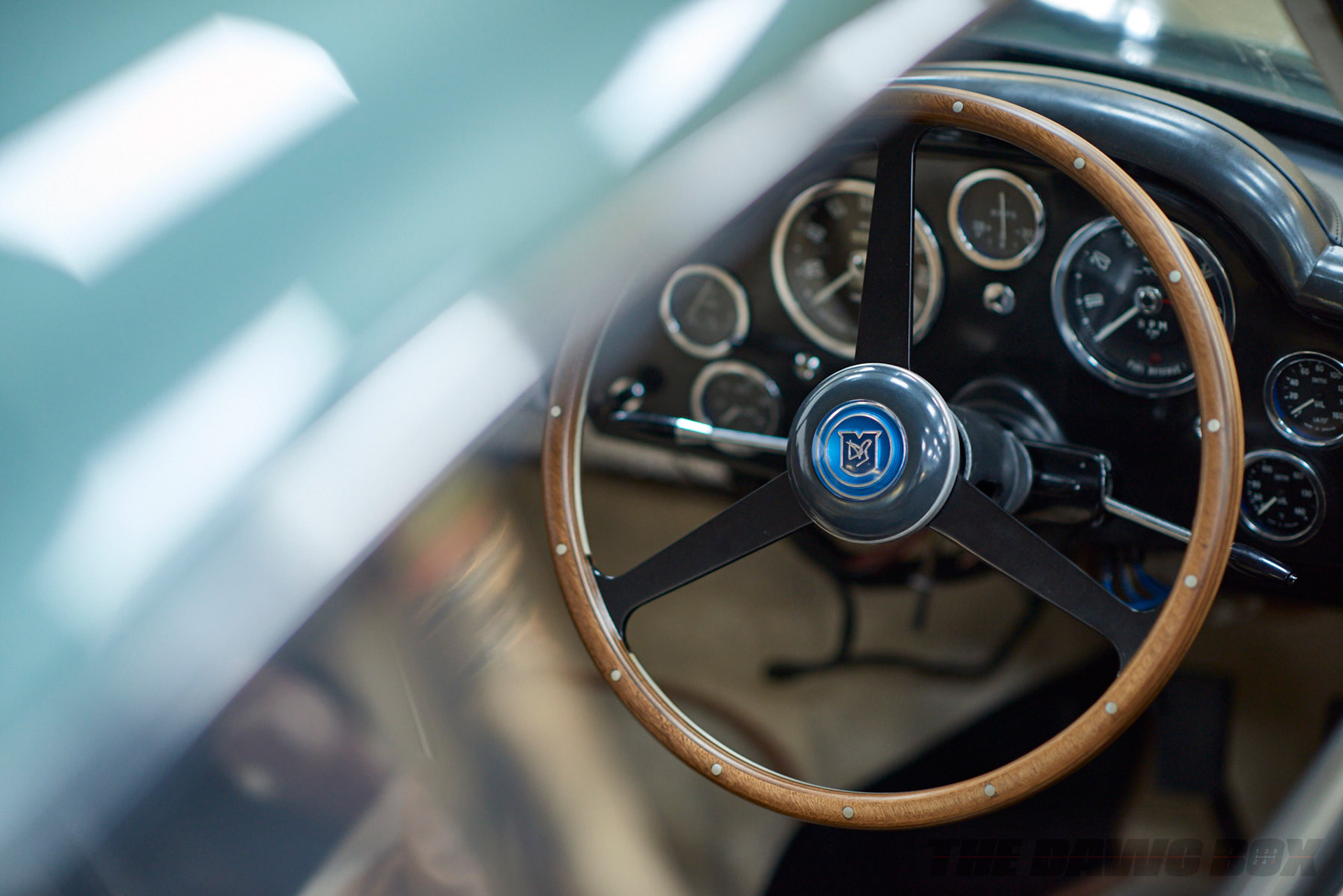 Each continuation car is hand built and assembled and takes an estimated 4,500 hours to complete and therefore the estimated price tag of almost $2 million seems reasonable. However, what was most refreshing about seeing the DB4 G.T. get built was seeing it get built by hand rather than by robots. There's something emotionally satisfying about watching a craftsman take a flat sheet of aluminum and beat it into a sensuous, three-dimensional form.