High School Sweetheart:
A '70 Chevelle to Remember
When Mike Hegarty was just 17 years old in 1981, he bought a $1000 1970 Chevrolet Chevelle that he was going to flip for his friend, Bob. However, after driving it, he called his buddy to tell him he had good news and bad.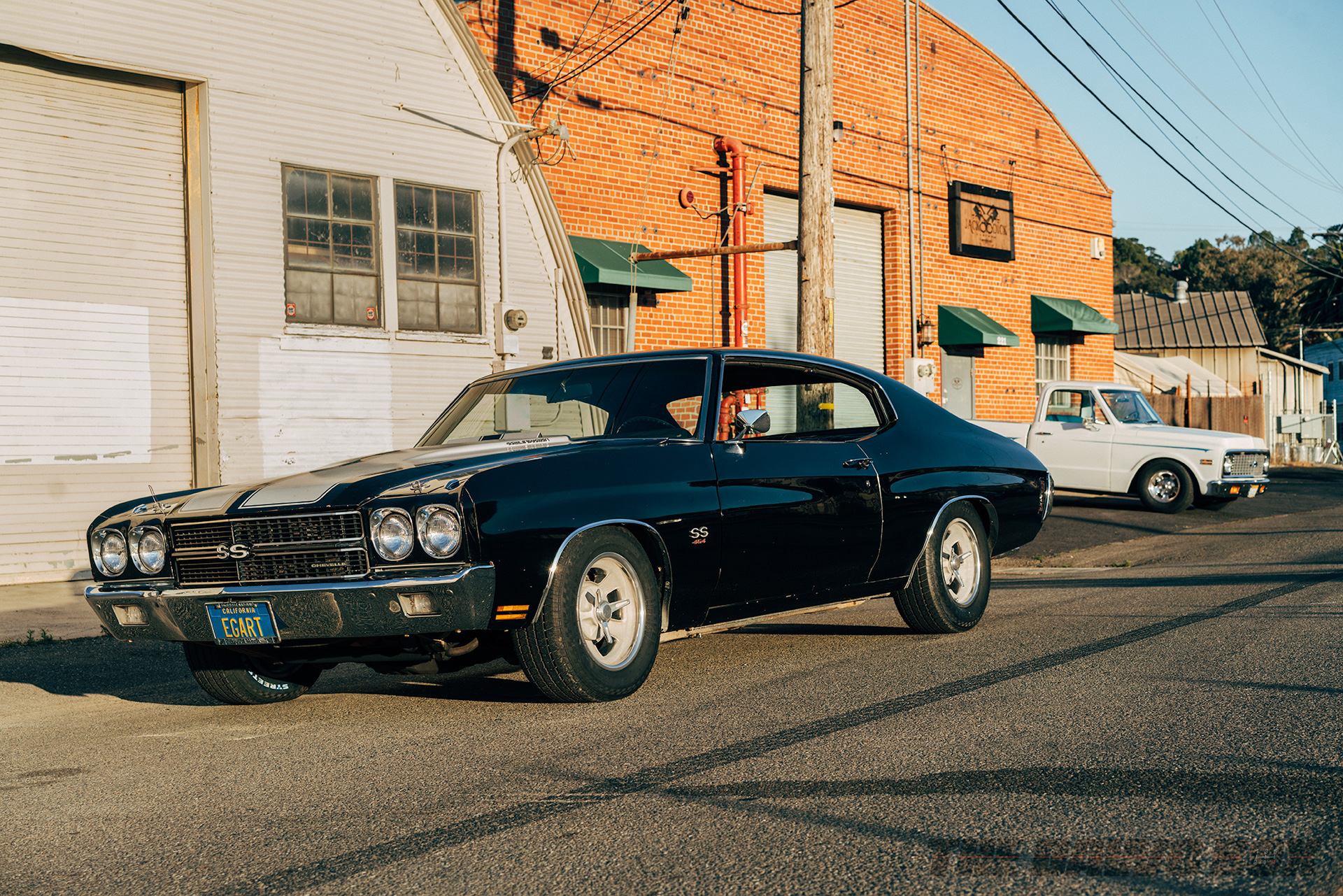 "The good news," Mike said, "is that I'm in love." His buddy, not sure what Mike was on about, asked him what the bad news was. "It's with this car you're supposed to be buying and you're not getting it," he laughed. Bob, though sad was very understandable about the situation. Even at just 11 years old, a 1970 Chevelle was still too hard to pass up. It was a car Mike could never truly part with considering he's had it for 37 years now.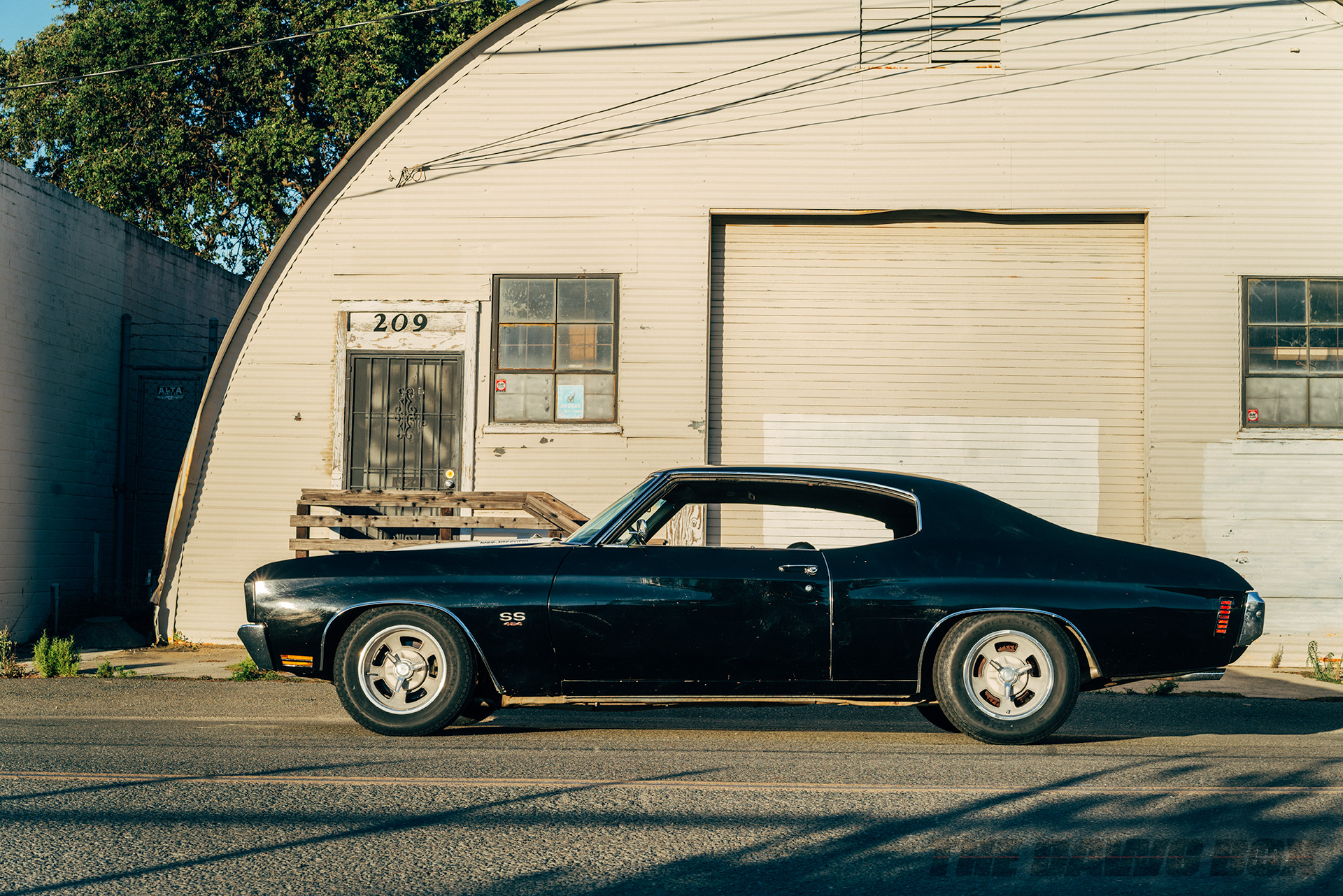 It's not the perfect Chevelle, mind. "The engine numbers don't match," admits Mike, "but any car that was designed from the factory to beat on wouldn't be." His car has even had several engines, transmissions, and rear ends changed two or three times since he's owned it. "I've always treated the car like it was meant to be," he continued, "It's a hot rod. I can leave the car sit for a year, get in it and drive it a mile and start side-stepping the clutch and driving it hard."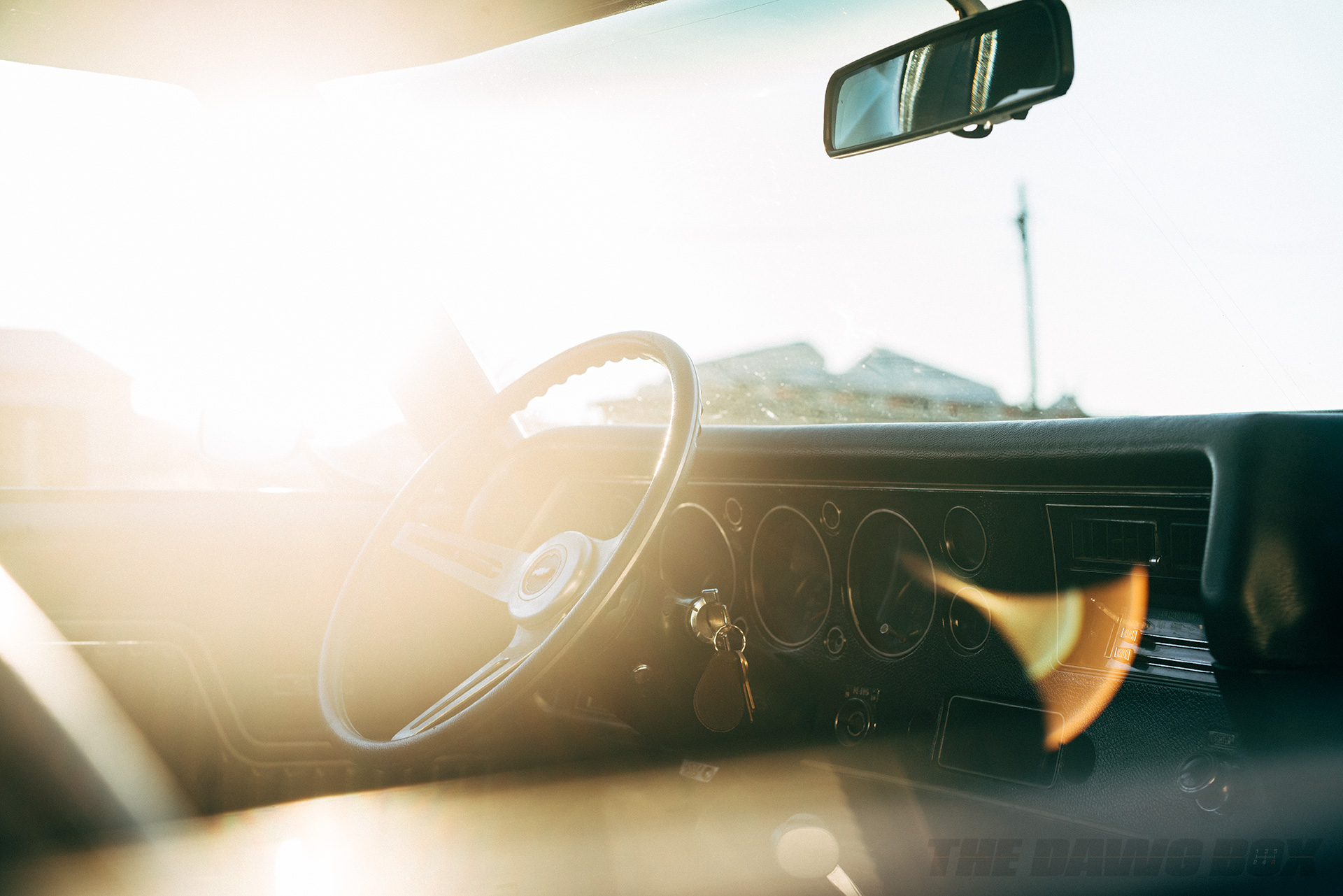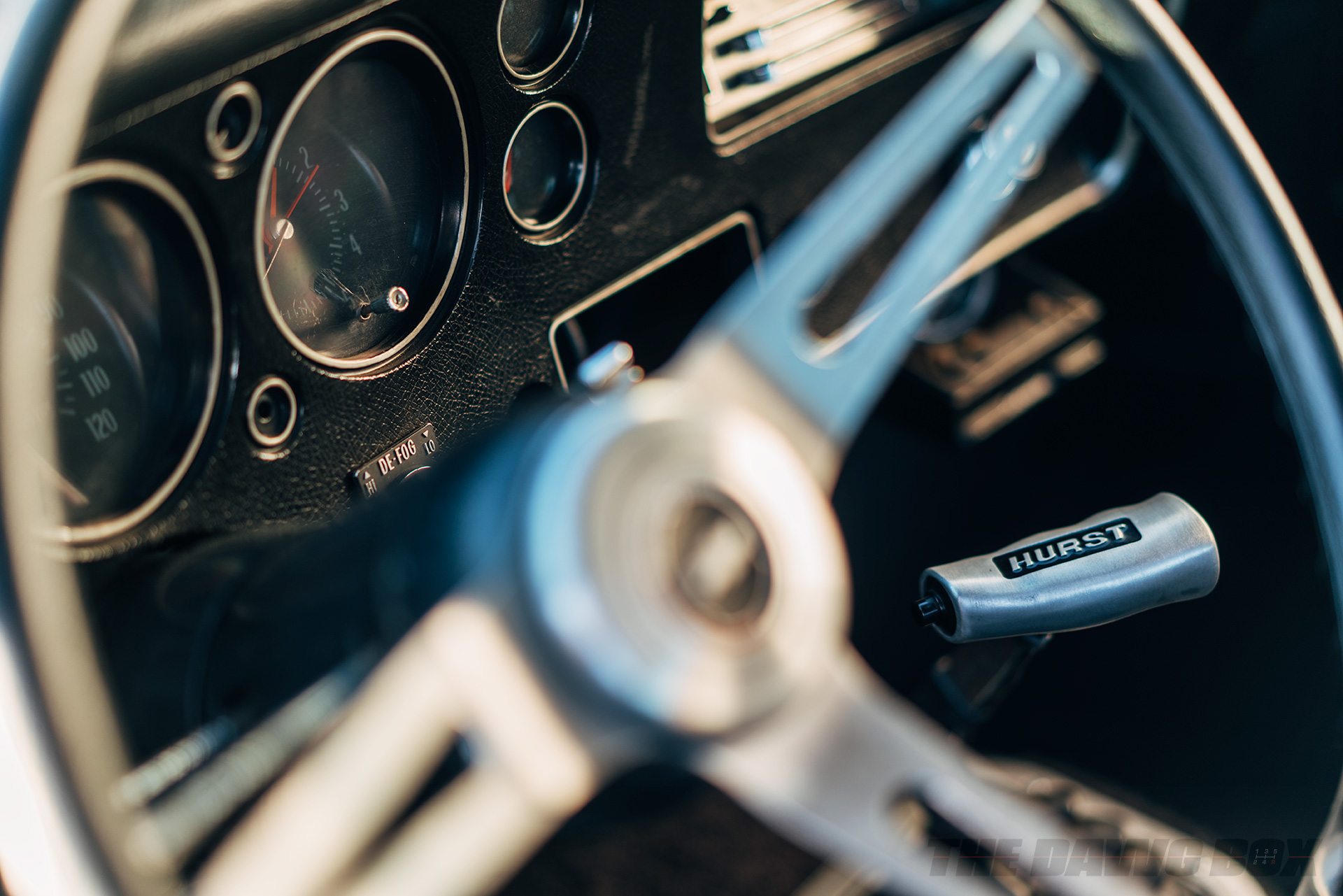 That wasn't its only imperfections. The paint was lacquer checked, also known as crows' feet, where it starts to crack due to weather exposure. "About two-thirds of the paint is still original with spotting here or there to fix it," he says. Ironically, when he bought it, a car would have been sanded back down and resprayed to get rid of it, "now, the world has changed, and this look is desirable. It doesn't need a paint job," Mike laughed.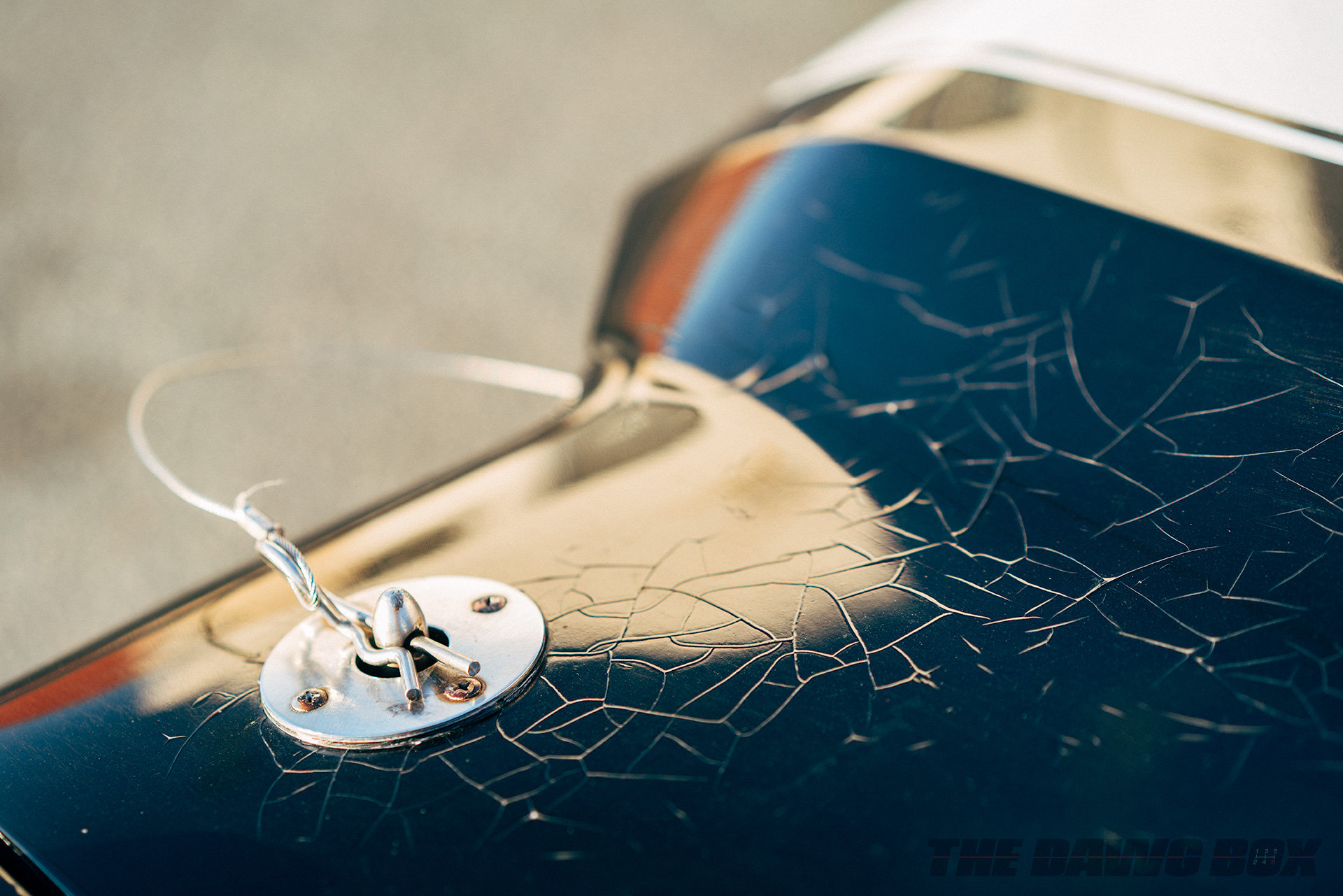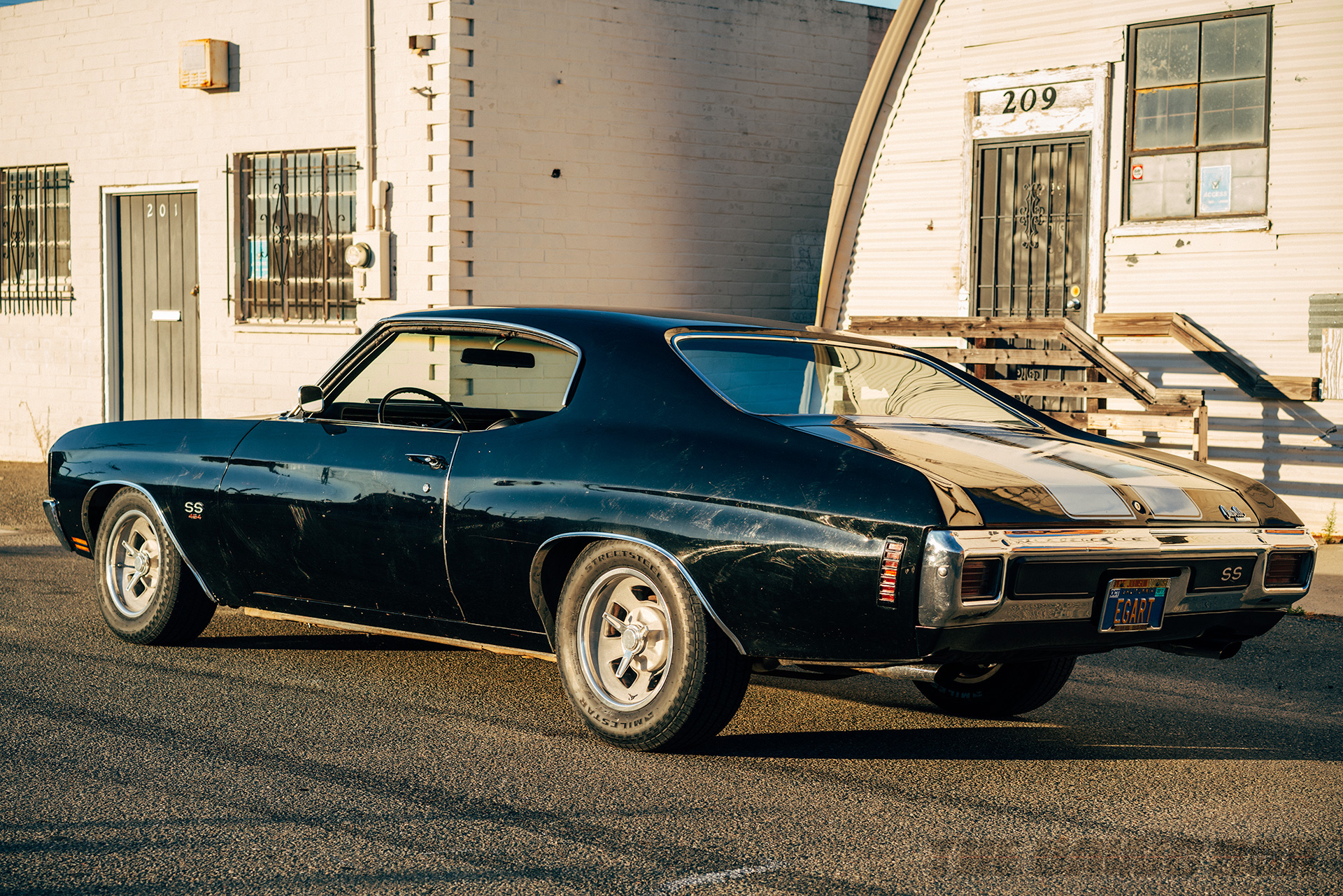 The engine currently in it is a 1973 454-cu.in. Big Block Chevy V8, but not much had been done to it. It came out of an old motorhome that his Uncle John had and ran very strong. The motorhome was also the tow vehicle for the Bonneville race car they owned. It was tough enough to outlast the body panels that were slowly being eaten away by the salt. So, when they finally rotted away, Mike pulled that hard running 454 out and put it into his Chevelle.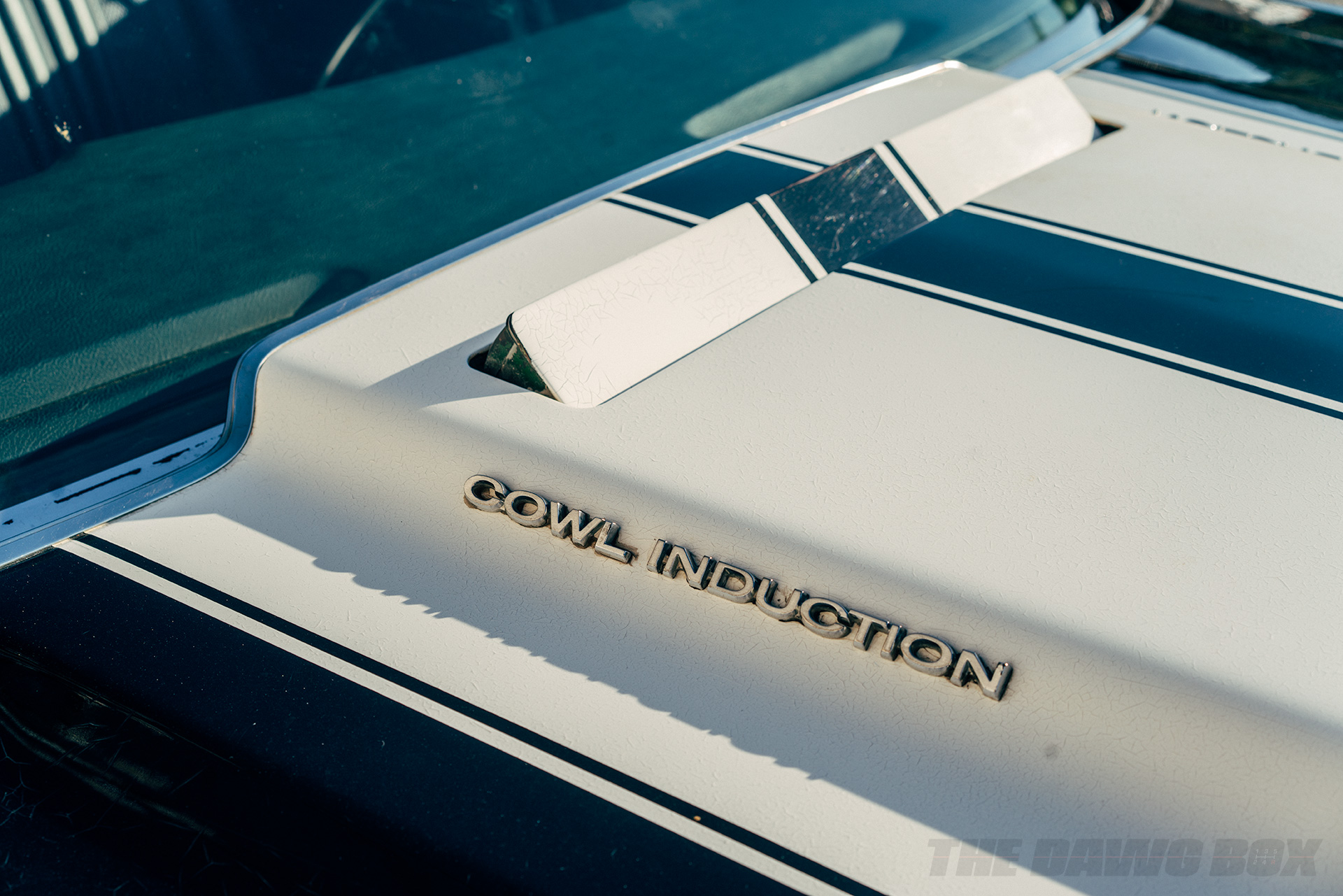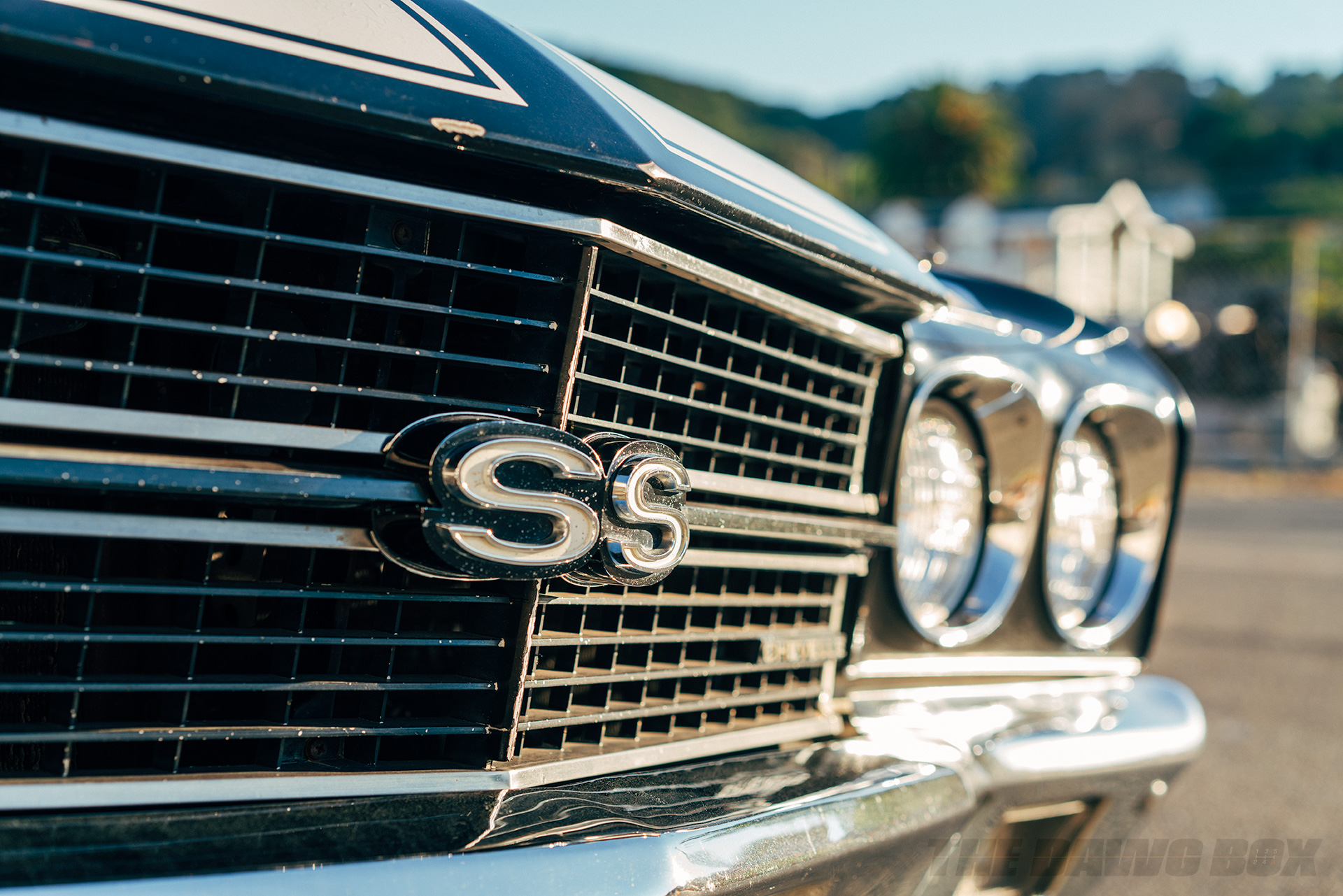 It still has the four-speed M21 Muncie, but now has a bolt-on Gear Vendors overdrive unit sending power to the rear end that was installed by Broadway Automotive & Transmission in Oakland, CA. "It's getting tired now," says Mike, "it's starting to get a little grey smoke when I start it up in the morning." The plan is to replace it with a new Chevy Big Block of some sort.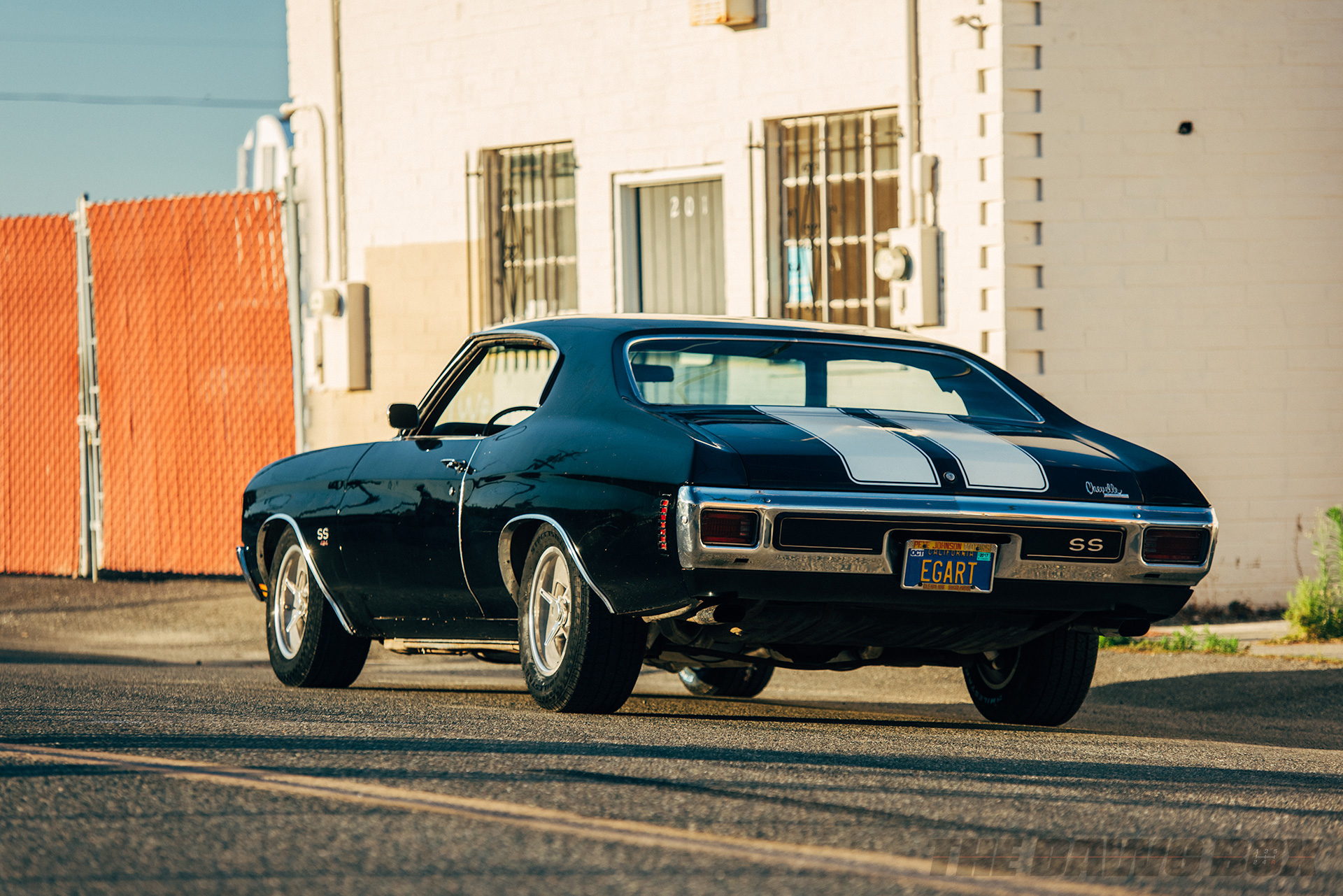 The transmission tunnel had to be modified due to the overdrive unit, so it and the hump in the seats were modified for its fitment. That's not to say it's not improved upon. Much like his C-10, this 1970 Chevrolet Chevelle would get option parts from wrecked classics from his dad's, Ed Hegarty, wrecking yard – Deal Auto Wreckers. For many, many years, his dad, known as "The Deal Father," and this yard were the source for classic GM and other vintage car parts. He was also a member of the Bonneville 200MPH Club with his partner, Dave Dozier in the Chrysler flat-eight powered Dozier and Hegarty Streamliner. It had a top speed of 233-MPH and went 300-plus-MPH in 1994, the first-ever Hemi-crate engine steamliners to do so.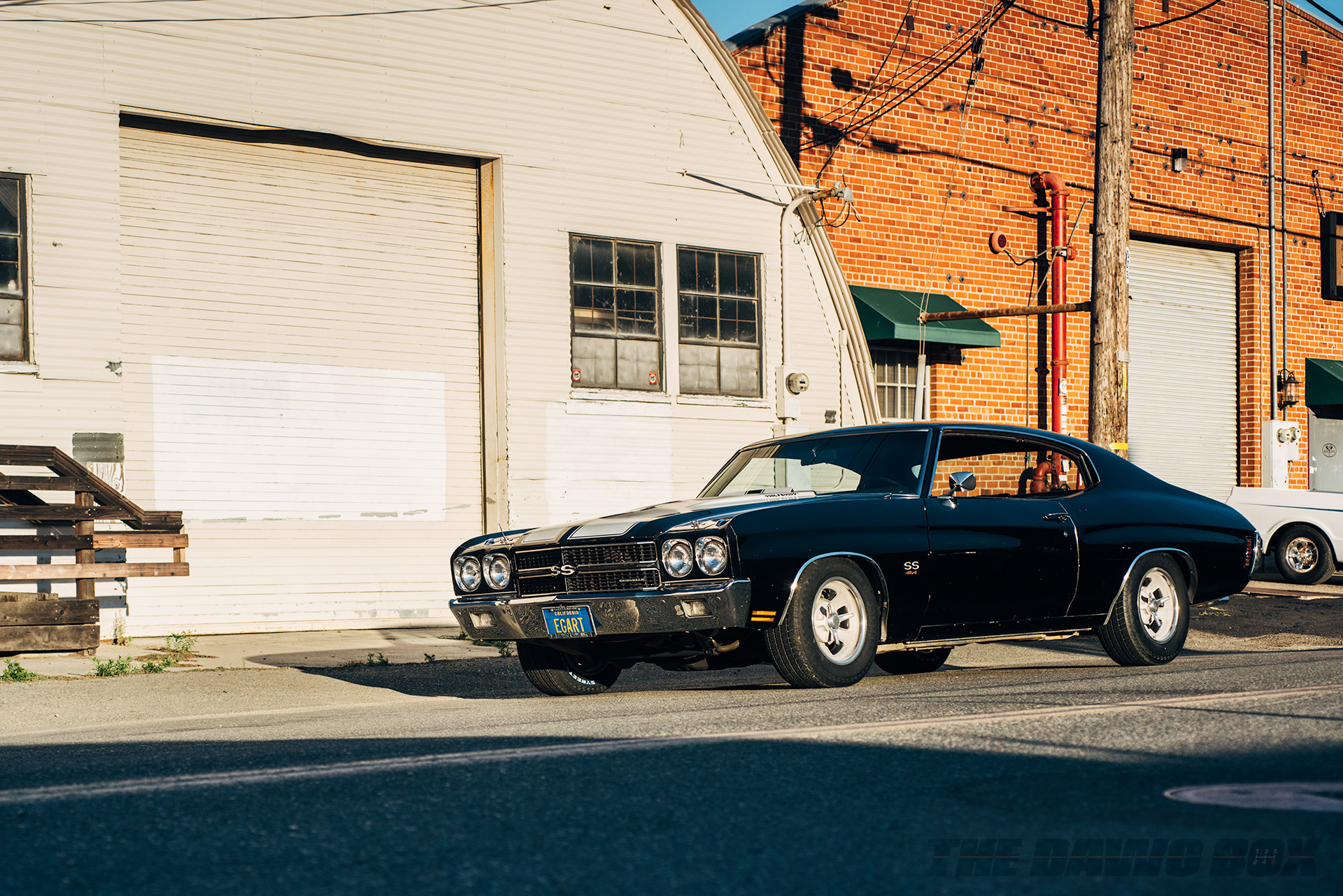 His Chrysler connections didn't stop there, either. From 1996 to 2001, Ed supplied Plymouth "Hemi" 'Cuda Convertibles for the CBS TV show, Nash Bridges. They weren't the star cars but were the dummy and stunt cars that would get torn up. A few were even six-cylinder powered versions. Probably the prized cars in his collection, however, were the Grand National Roadster Show America's Most Beautiful Roadster (AMBR) winning "Deuceari," a Ferrari 330-powered 1932 Ford highboy and the 1940 Dick Bertolucci/Buddy Ohanesian built 1940 Mercury. A '40 Mercury convertible sedan turned with a custom hardtop in the 1950s. Sadly, Ed passed away in December of 2012 and Deal Auto Wreckers closed permanently not many years after.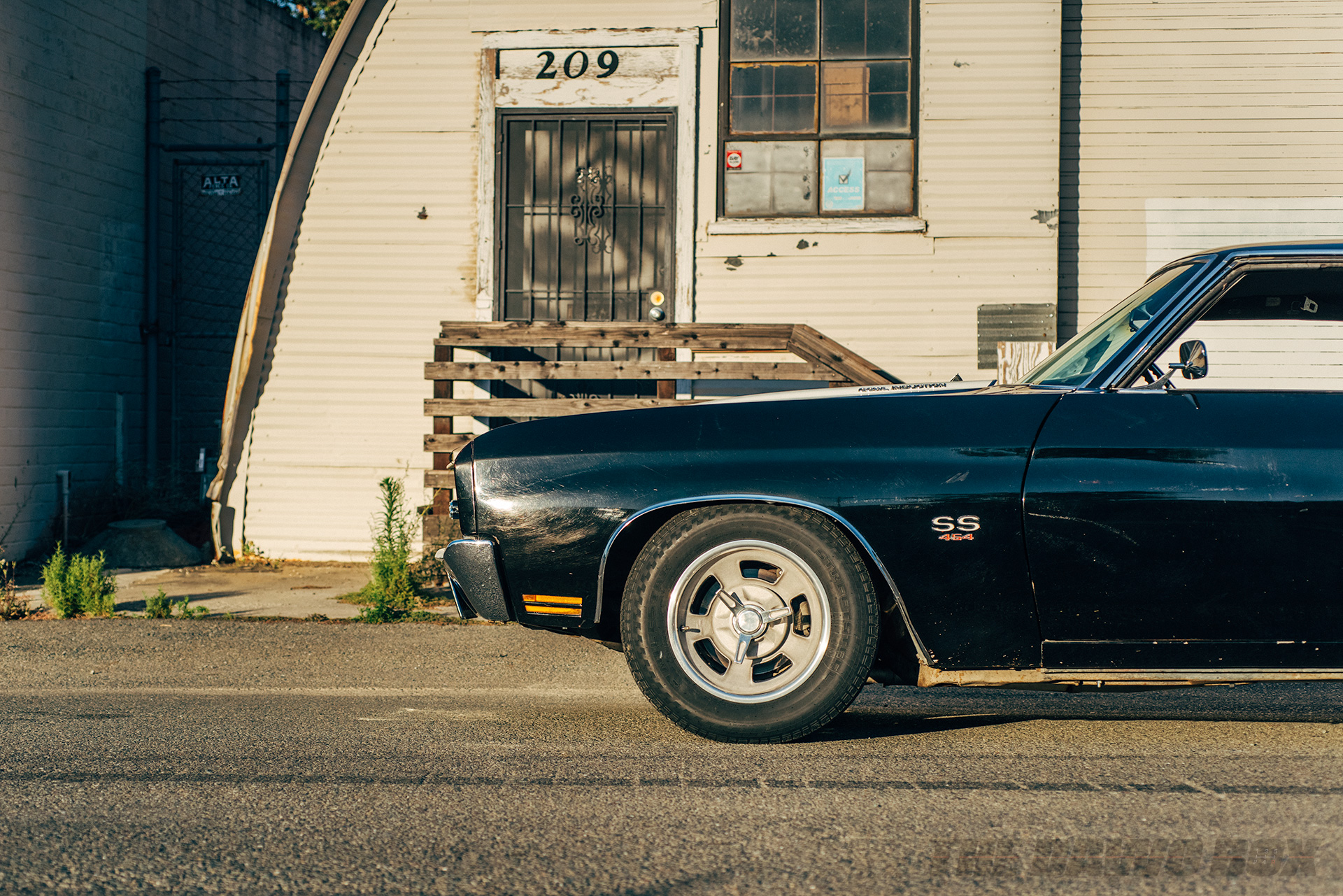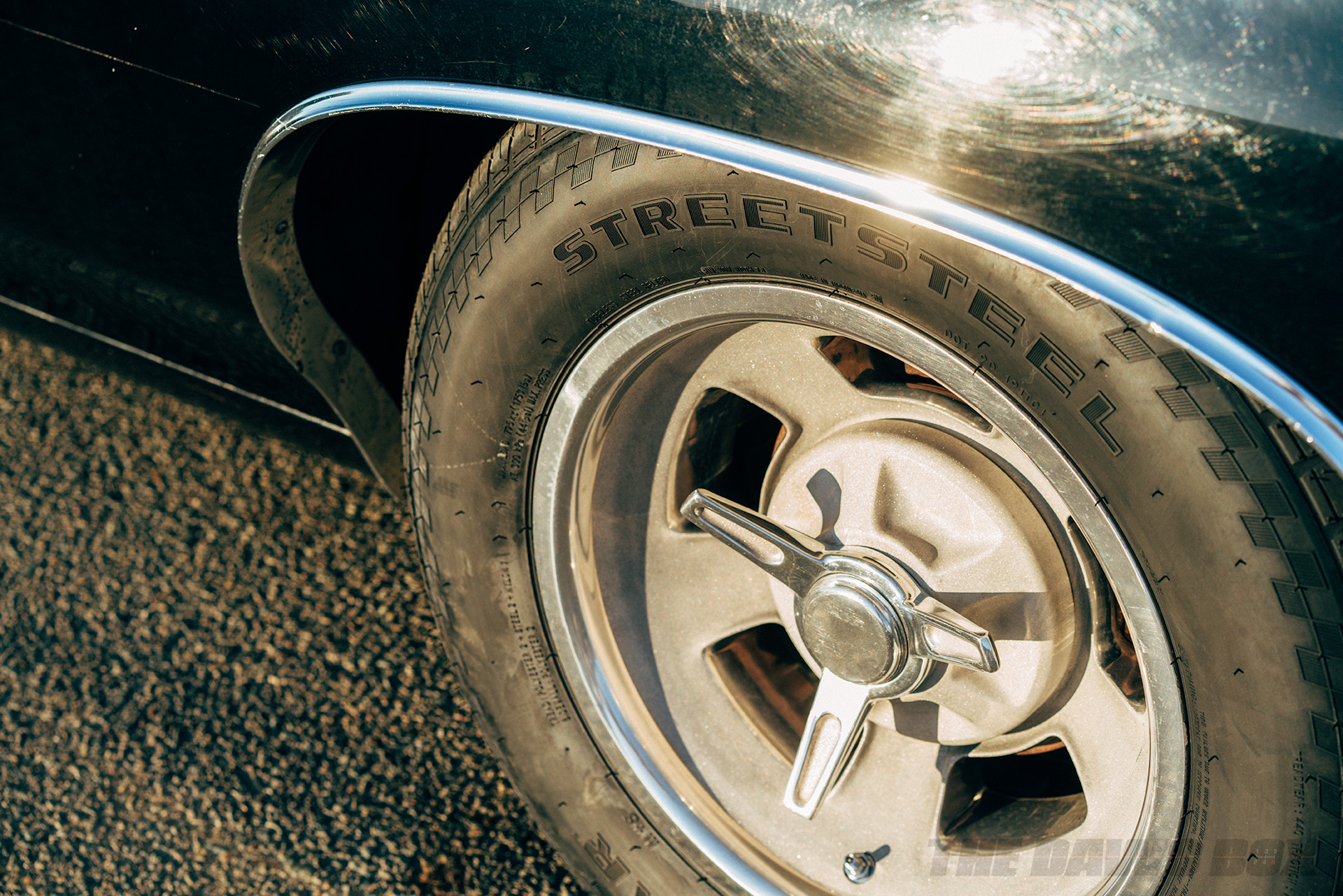 Going back to the Chevelle, the suspension is still the stock suspension as from factory, with only wearing parts replaced not long ago. "Just a year ago," Mike admitted, "I replaced the worn-out shocks, brakes pads and shoes, and wheel cylinders." It has "OEM Plus" modifications, just like his C10 but from other GM cars. The seat is a recovered Strato Bench seat, a bench that has a folding center armrest, pulled from a mid-size GM car. Though, it had to have its tunnel reshaped to also fit the overdrive unit just like the transmission tunnel in the floor. The Chevelle also has power windows and brakes and even features the fiber optic headlight monitors on the fenders. The wheels, though, are Halibrands in 15×7 and 15×8 with simulated "knock off" center caps wrapped in classic looking Milestar Streetsteel tires in 245/60 front and 275/60R15 rear.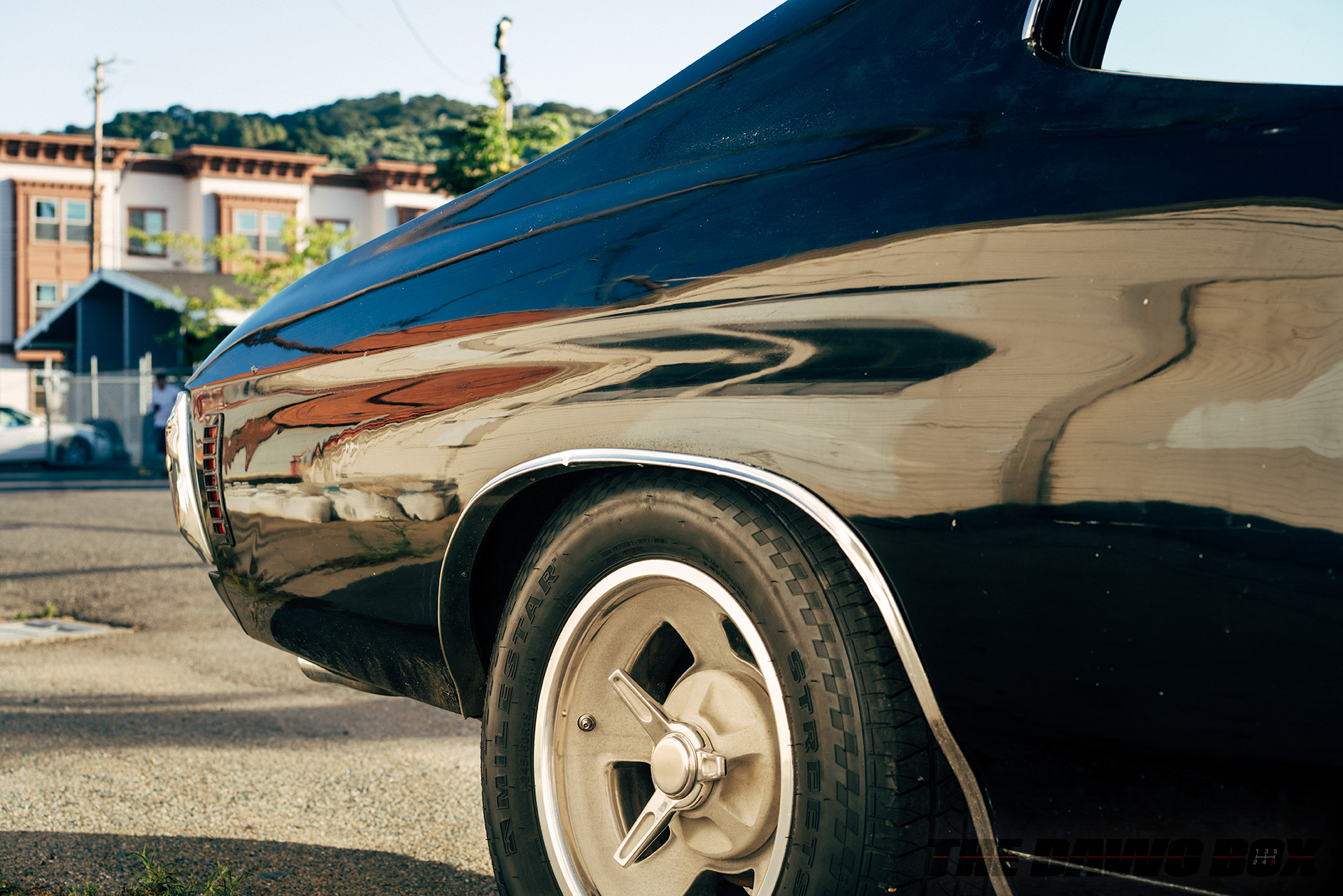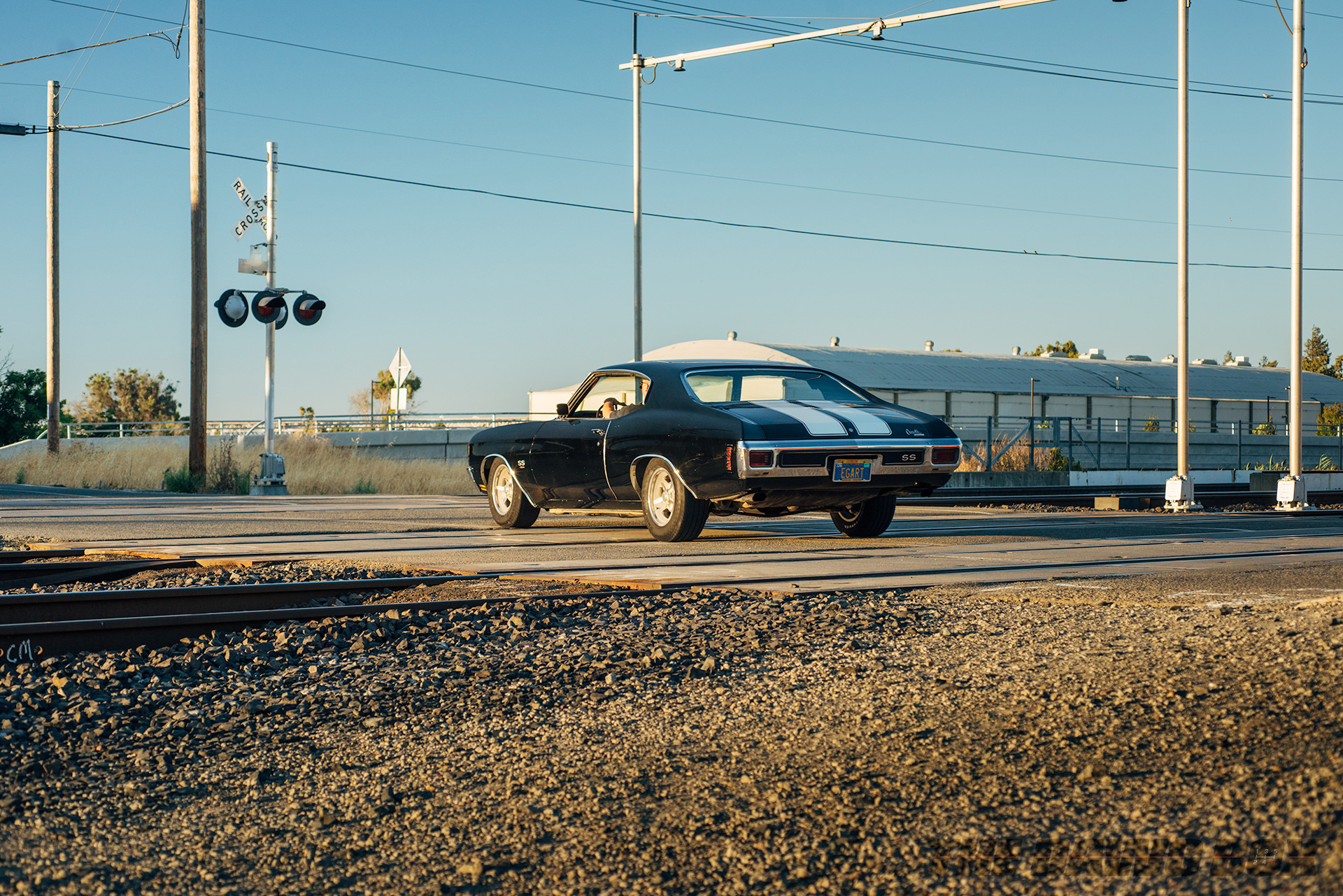 If you're surprised by the lack of hot, over-the-top parts, you're in short company. "You know," says Mike, "not every car needs to be a show car or even a hot rod." We can't help but agree after looking at both of his examples. This 1970 Chevrolet Chevelle is a great example of a car that's cool just for how original GM it is. Sure, it's modified but it's all parts that were available from GM for the Chevelle or any of their other mid-sized cars. Working with factory parts, even NOS parts, means you are getting factory fit and quality. It's a great lesson on how to build a hot rod without breaking the bank and building with overly expensive and custom parts.