"B

i

g

 D

a

d

d

y

" D

o

n

 G

a

r

l

i

t

s

 M

u

s

e

u

m

 

o

f

 D

r

a

g

 R

a

c

i

n

g
I first saw "Big Daddy" Don Garlits race in England at Blackbushe Airport, west of London, in 1964.  By then, Gar', as he is often called, was already famous having begun racing in 1950. In 1959, he traveled west from his home in Tampa, Florida, to race at the 1959 Bakersfield Fuel and Gas Championships. He was not popular and whenever they moved his infamous "Swamp Rat" dragster it had to be pushed through a field of empty beer cans.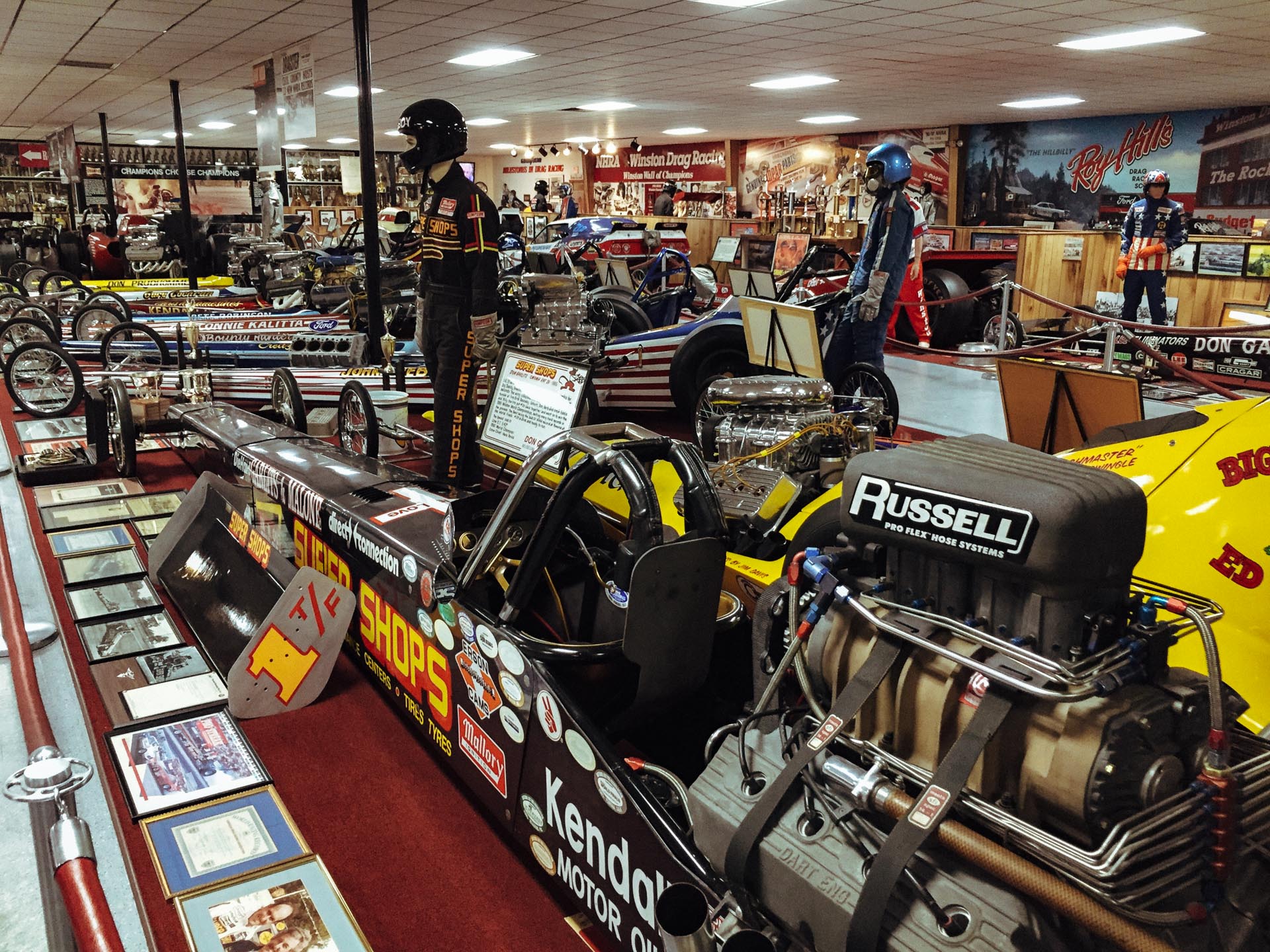 "It got so bad," said Garlits, "that one of us had to walk in front of the car as we pushed it through the pits, to kick a path through the empties." Unfortunately, for him, Garlits did not win but he learned a lot and came back in '65 with three cars, two of which raced in the final that Don won against teammate Marvin Swartz.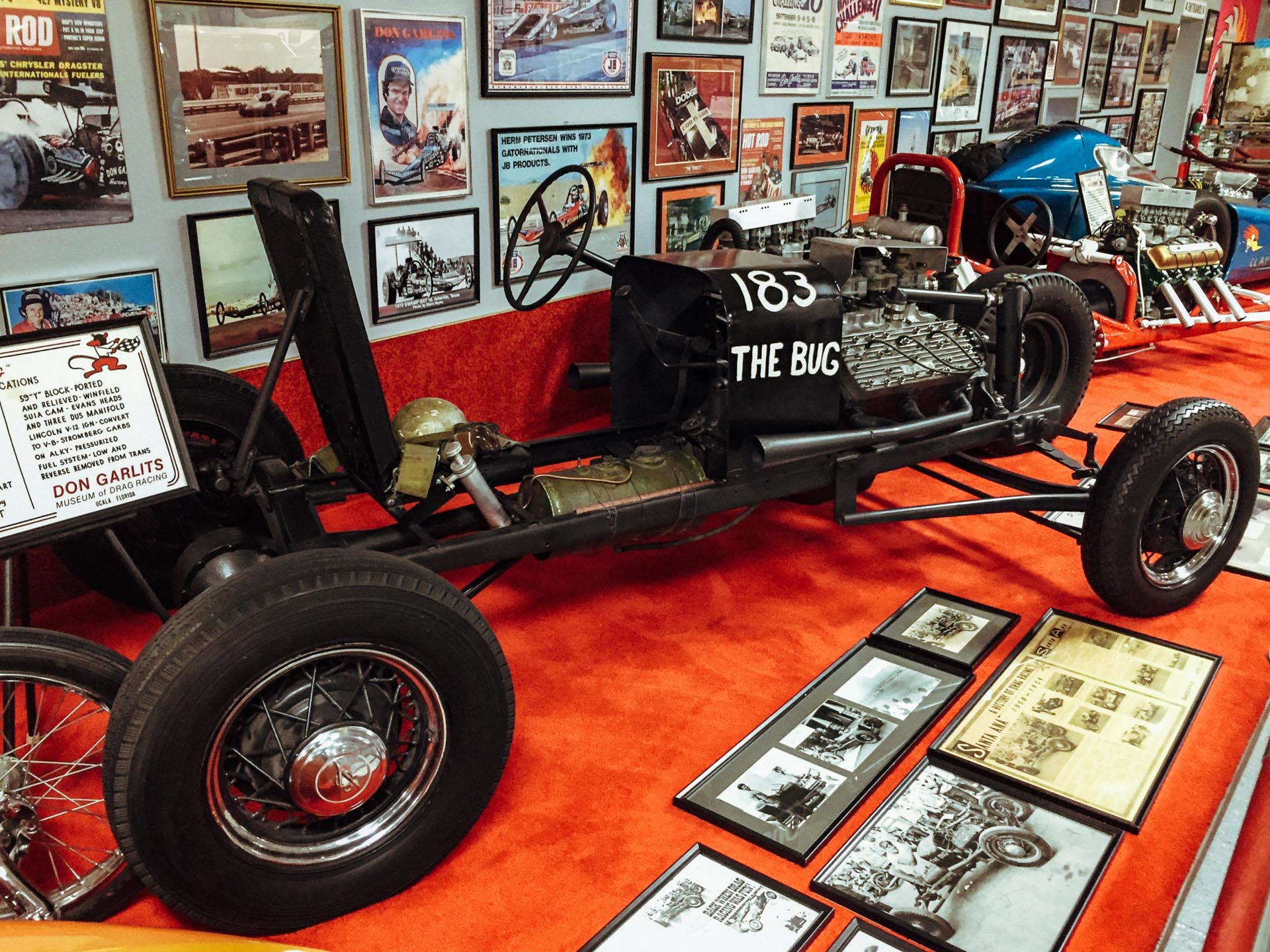 Garlits continued to win race after race, but it was in 1970 while running at Lions Drag Strip that he would unwittingly cause a racing revolution.
One of us had to walk in front of the car as we pushed it through the pits, to kick a path through the empties.
While driving Swamp Rat 13, his home-built, two-speed transmission exploded and severed his foot in half. Shaken, Garlits came back the following year with a new rear-engine dragster that changed the look of drag racing forever.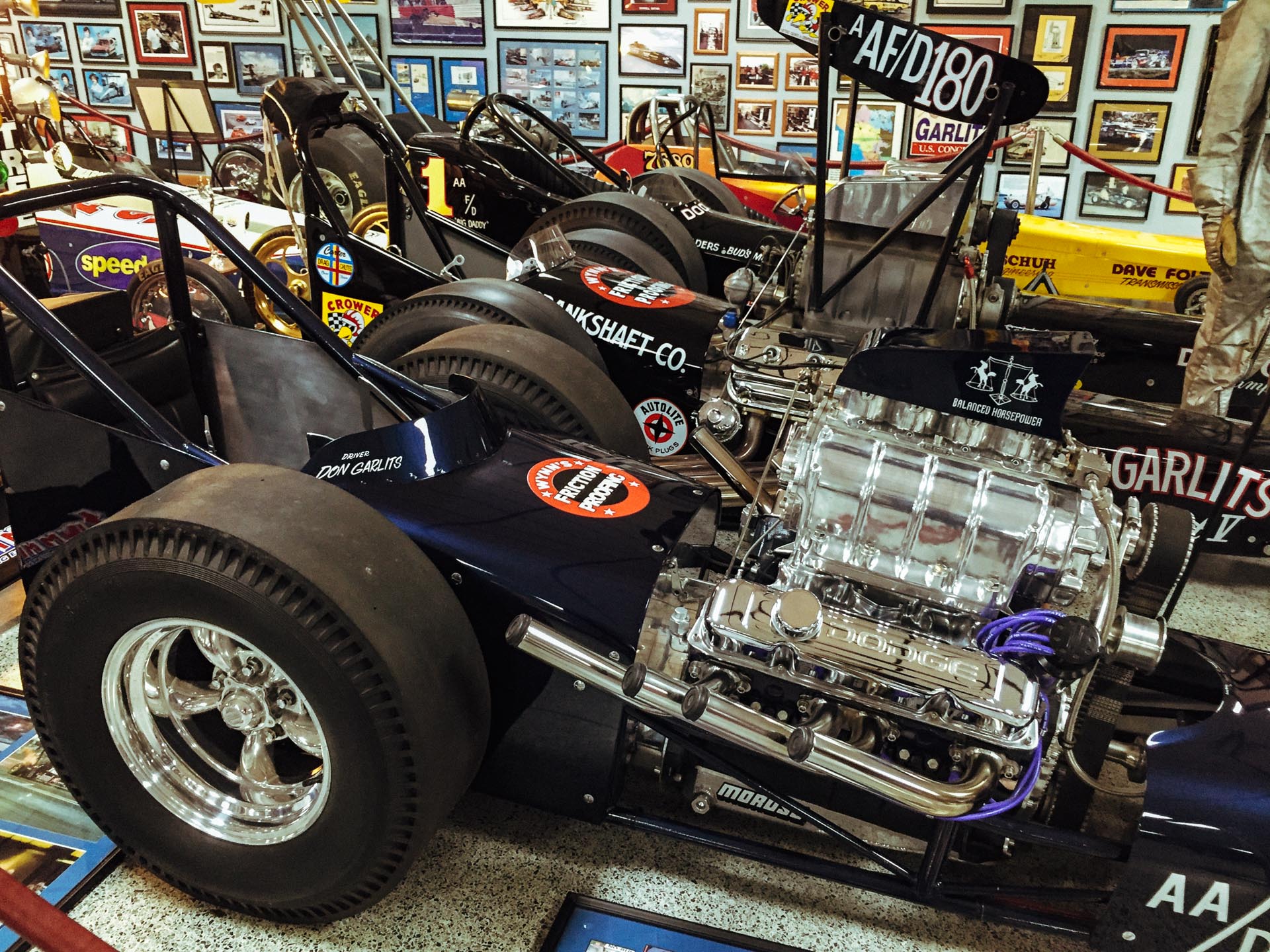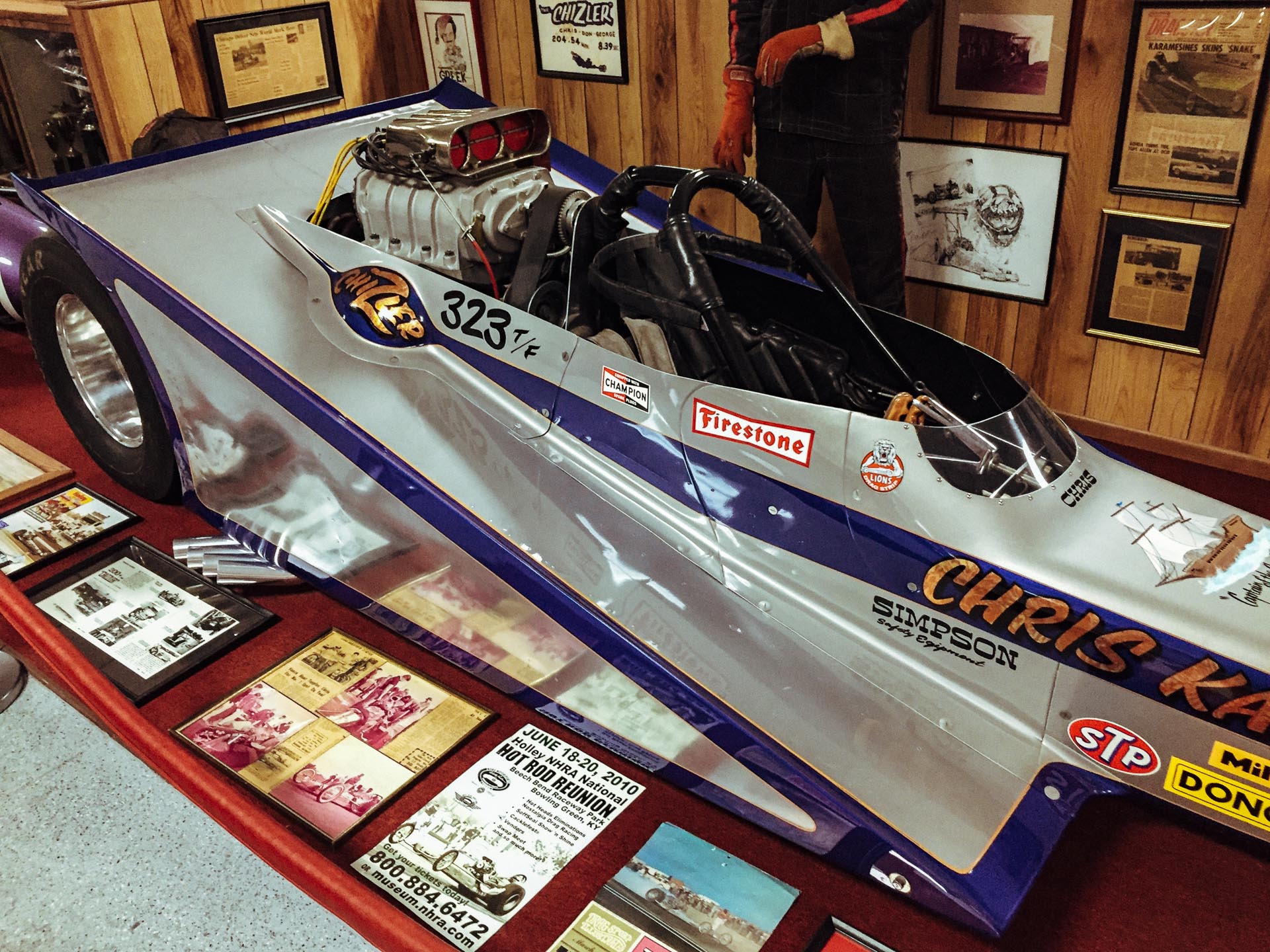 In 1976, Garlits made another trip to the U.K. and while there came to the realization that the U.S. needed it's own drag racing museum. Consequently, Don and his late wife Pat founded the "Big Daddy" Don Garlits Museum of Drag Racing and in 1984 opened the original 25,000 square foot facility in Ocala, Florida, just off Interstate 75.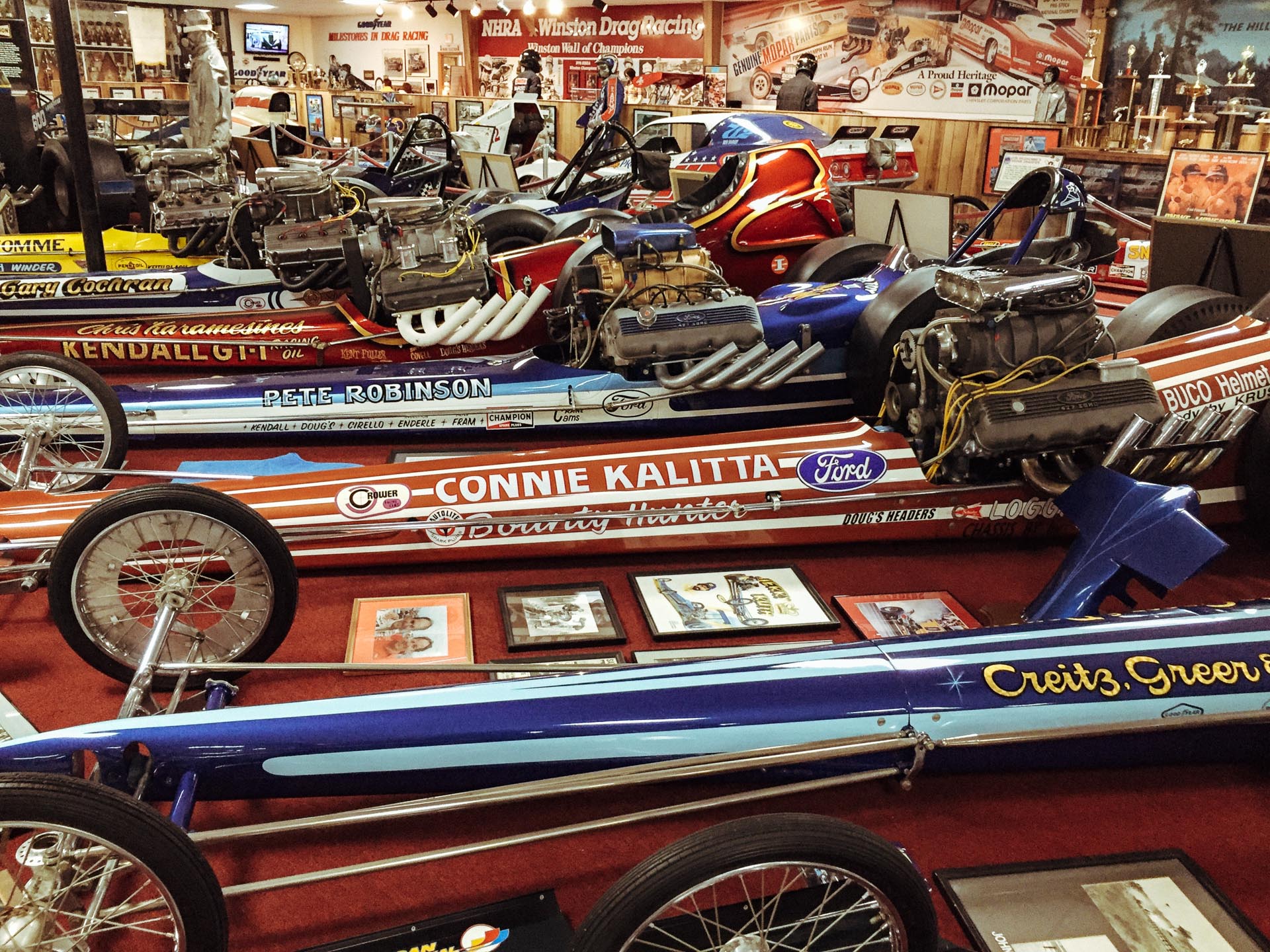 Over the years, Don has added to the facility that now tops 50,000 square feet and even that is nowhere near enough as the place is jammed to the walls with not only Don's cars and memorabilia but around 200 other cars and related artifacts. Note some are housed in an adjacent building called the Museum of Classic Cars.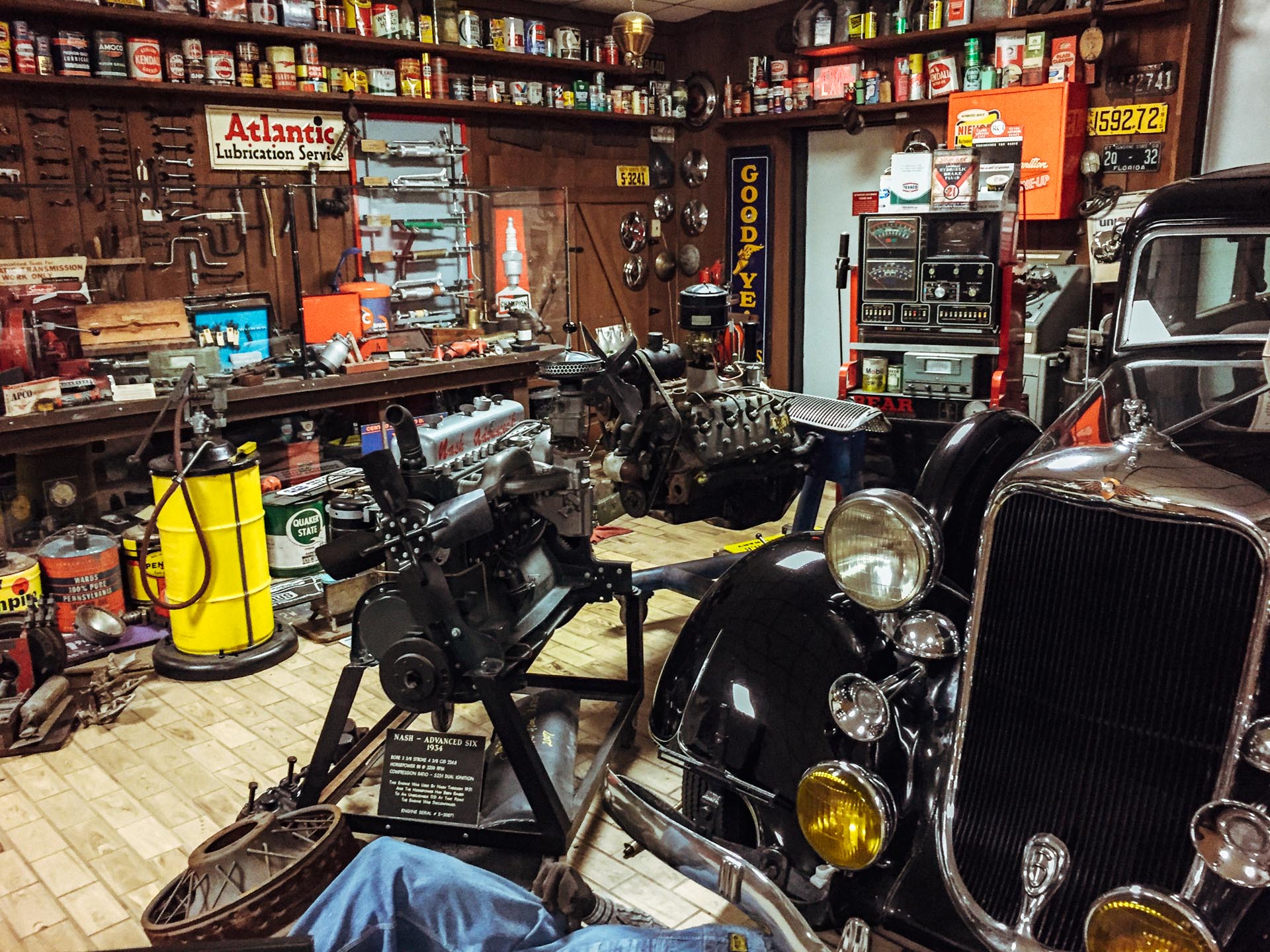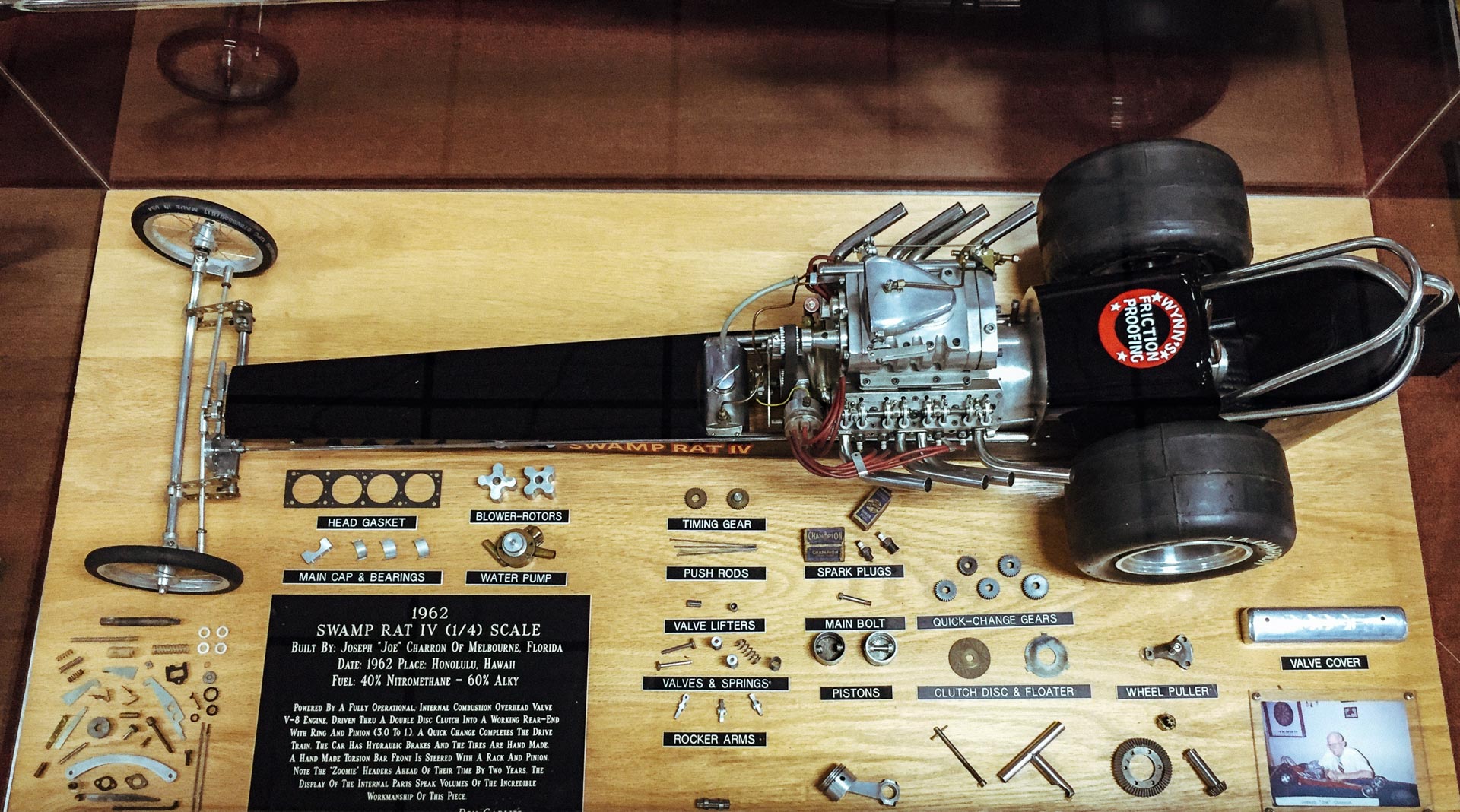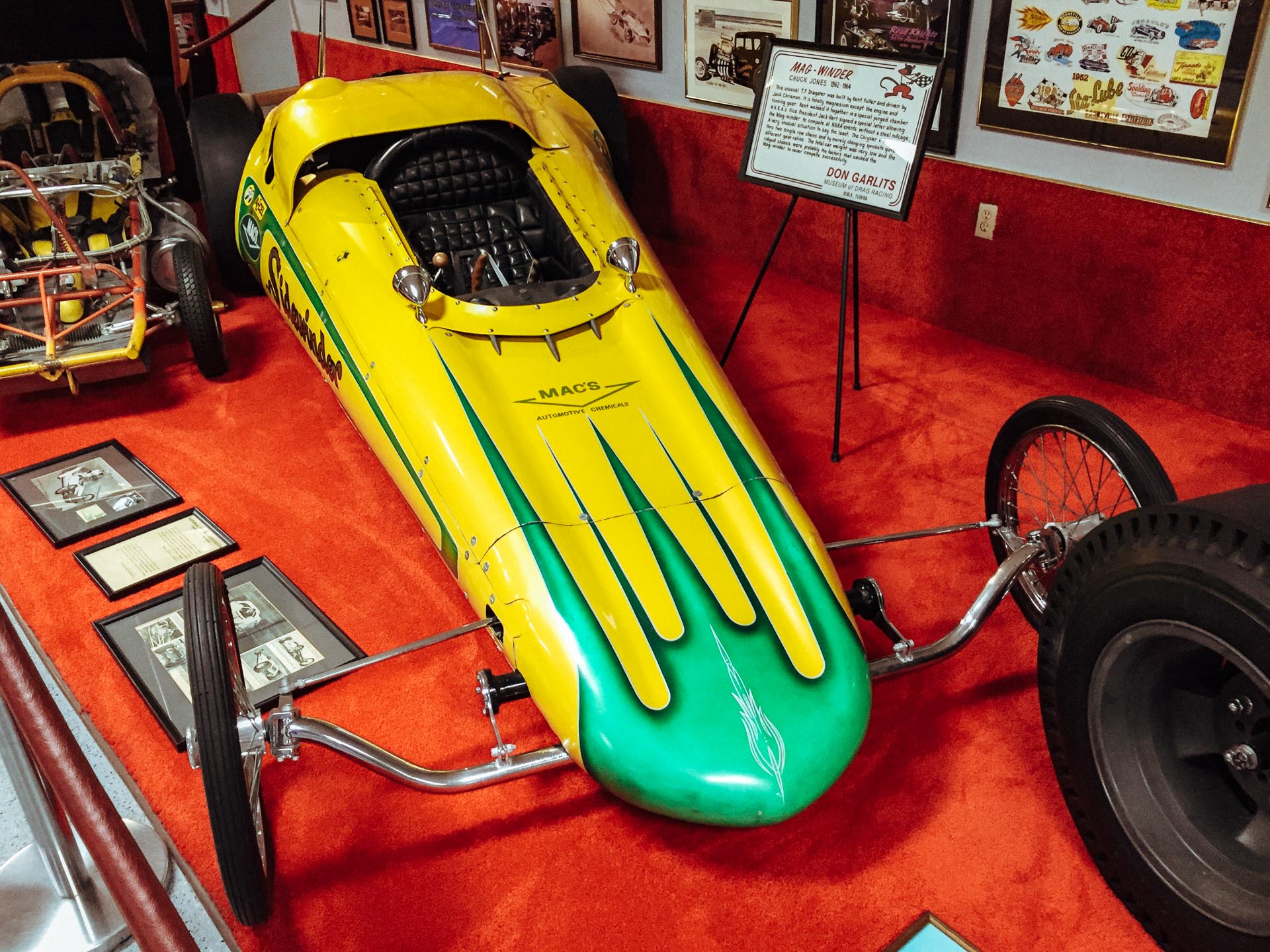 To be honest, it's a bit much to take in on one visit; you really need several visits to see everything. Obviously, it's great to see so many of Garlits' Swamp Rat dragsters but some of my personal favorites include Ed "Big Daddy" Roth's "Yellow Fang" dragster that was driven by George Schreiber; Red Greth's "Speed Sport Special", Jocko Johnson's "Jocko's Porting Service" streamliner, Dean Moon's Moonbeam Devin sports car and the Mooneyes dragster, and the Mooneyham & Sharp 554 Fuel Coupe.
Finally, and sadly pushed into a corner was Jim Lytle's "Big Al" an Allison V-12-powered '34 Tudor sedan chopped to the point that it had slits for windows and the driver's head poked out through a hole in the roof.  Those were the days when drag racing was wild and unpredictable and racers experimented with the unconventional.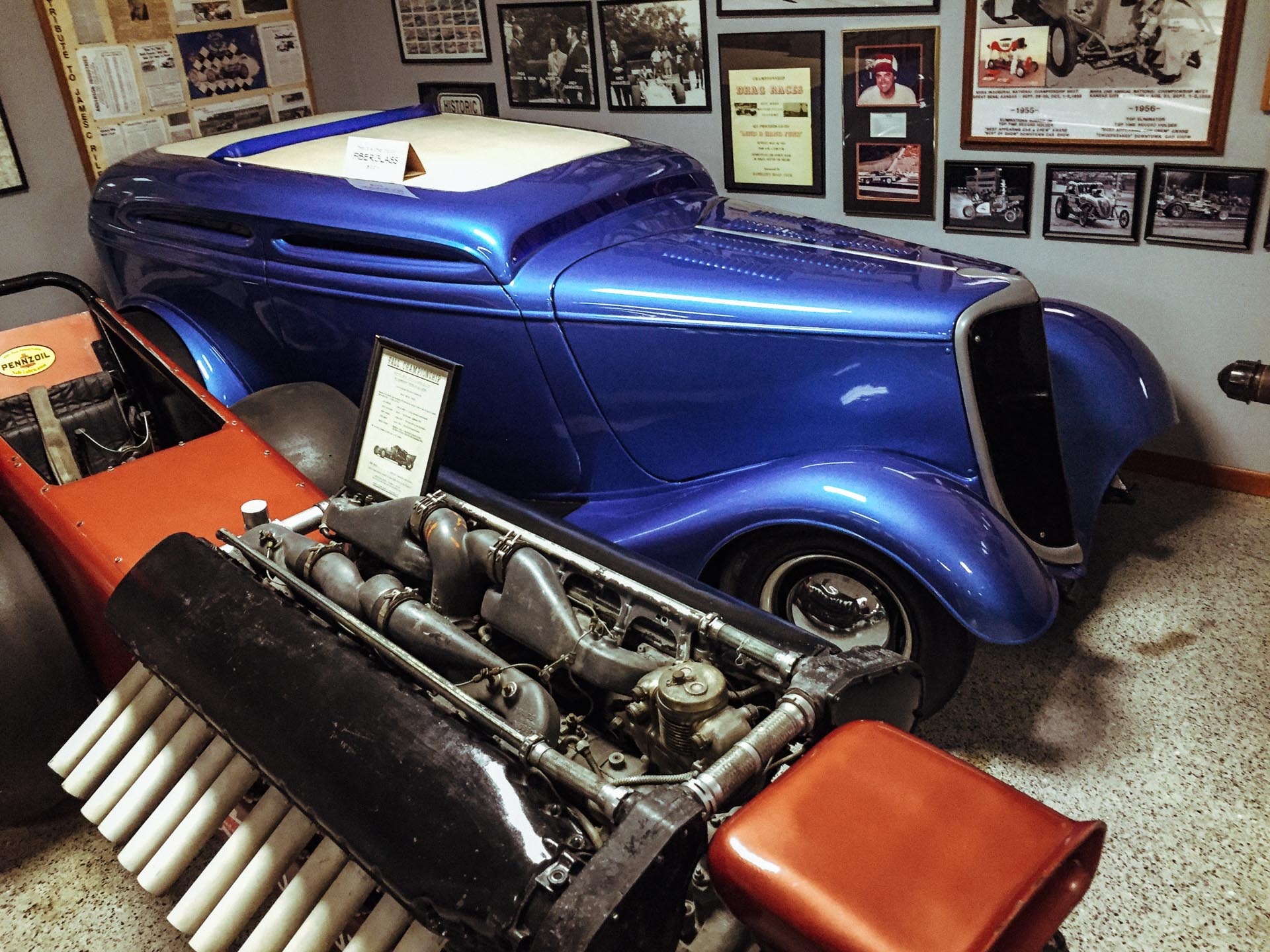 "Big Daddy" Don Garlits Museum of Drag Racing is open every day except Thanksgiving and Christmas Day from 9 am until 5 pm. Parking is free and admission is $20 for adults, $15 for seniors (60+) military, veterans, college students and teenagers (15-18) and, $10 for children (5-12).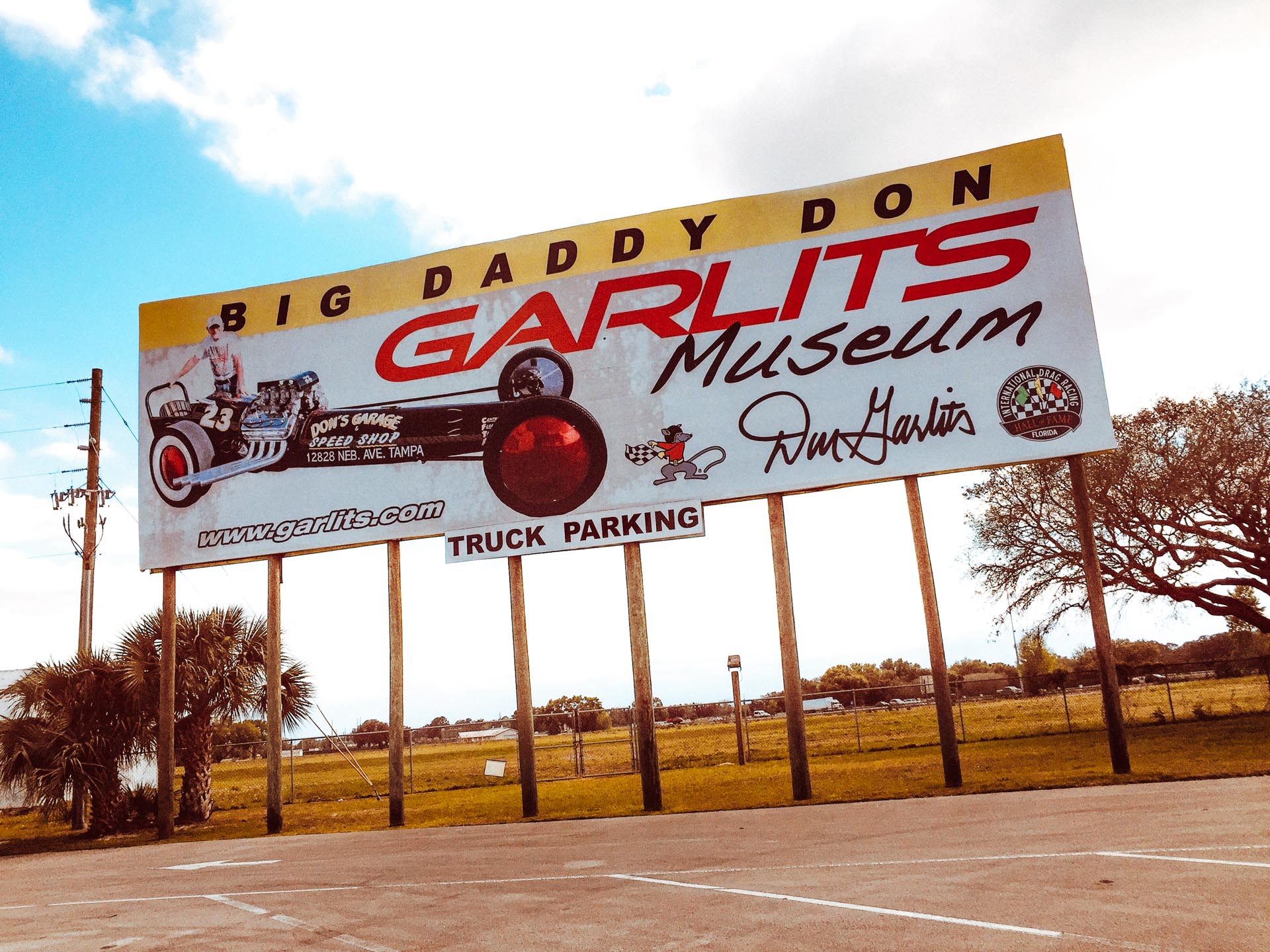 As for Don, whose personal best was 318.54 mph in 4.76 seconds in 2002, you might bump into him working on one of his projects that includes an electric dragster that might just change the sport again—he's done it before.