What's a Hemi?
My very first car as a kid in England was a 1946 Riley RME. I thought it was cool because it had a chrome grille like a '34 Ford and it had a race-developed, twin-cam HEMI—whatever that was. Back then, there was no internet to look things up but a trip to the library revealed that the word HEMI was an abbreviation for hemispherical combustion chambers—whatever that was.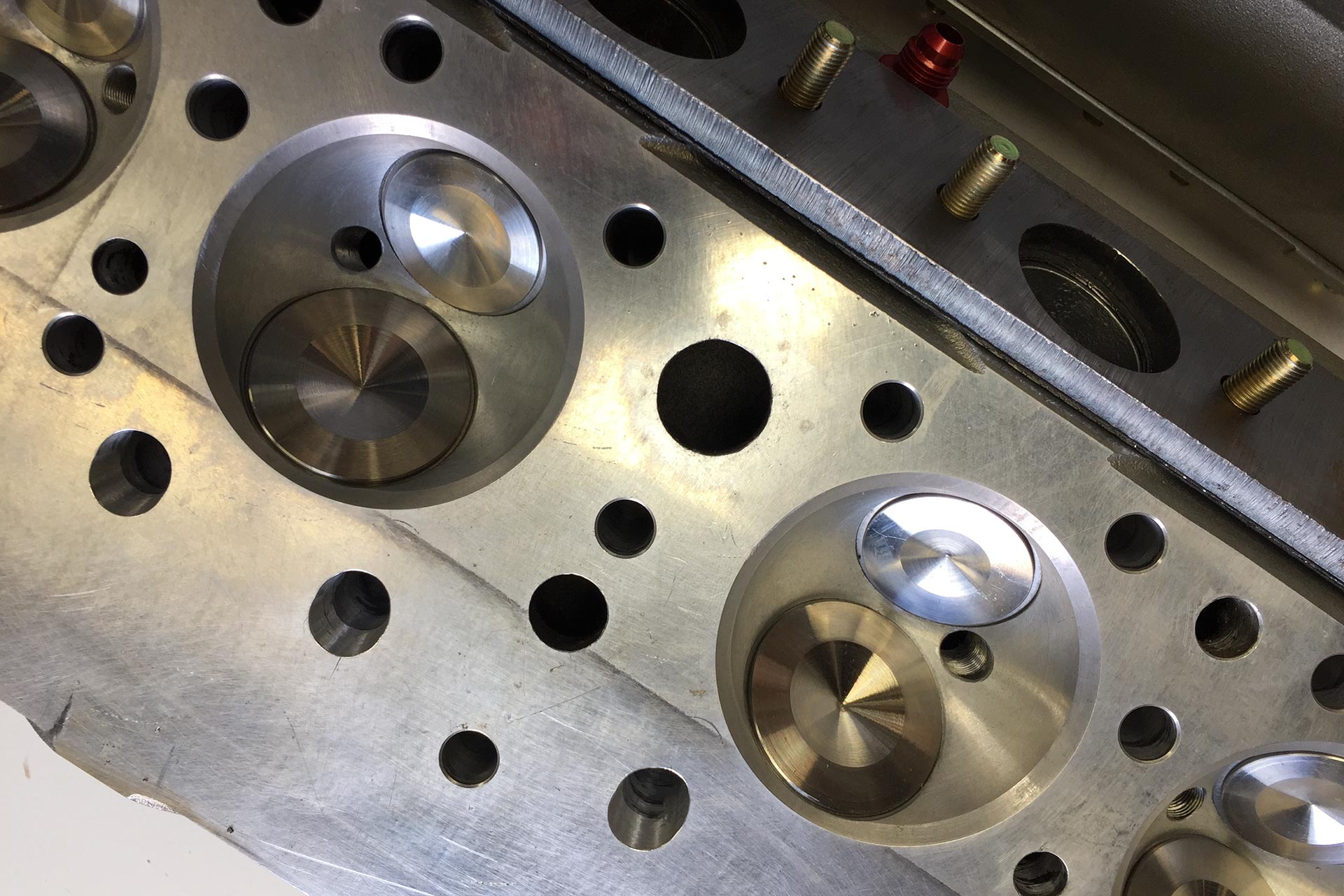 Believe it or not, HEMI-heads are nothing new and their history can be traced back to the early 1900s when they could be found in a number of European cars including the 1904 Welch Tourist, the Belgian Pipe of 1905, the 1907 Italian Fiat Grand Prix car, the French Grand Prix Peugeot of 1912 and the Italian Grand Prix Alfa Romeo of 1914—race-bred alright. However, it was the Welch design that became the blueprint for the many successors that included numerous motorcycle engines.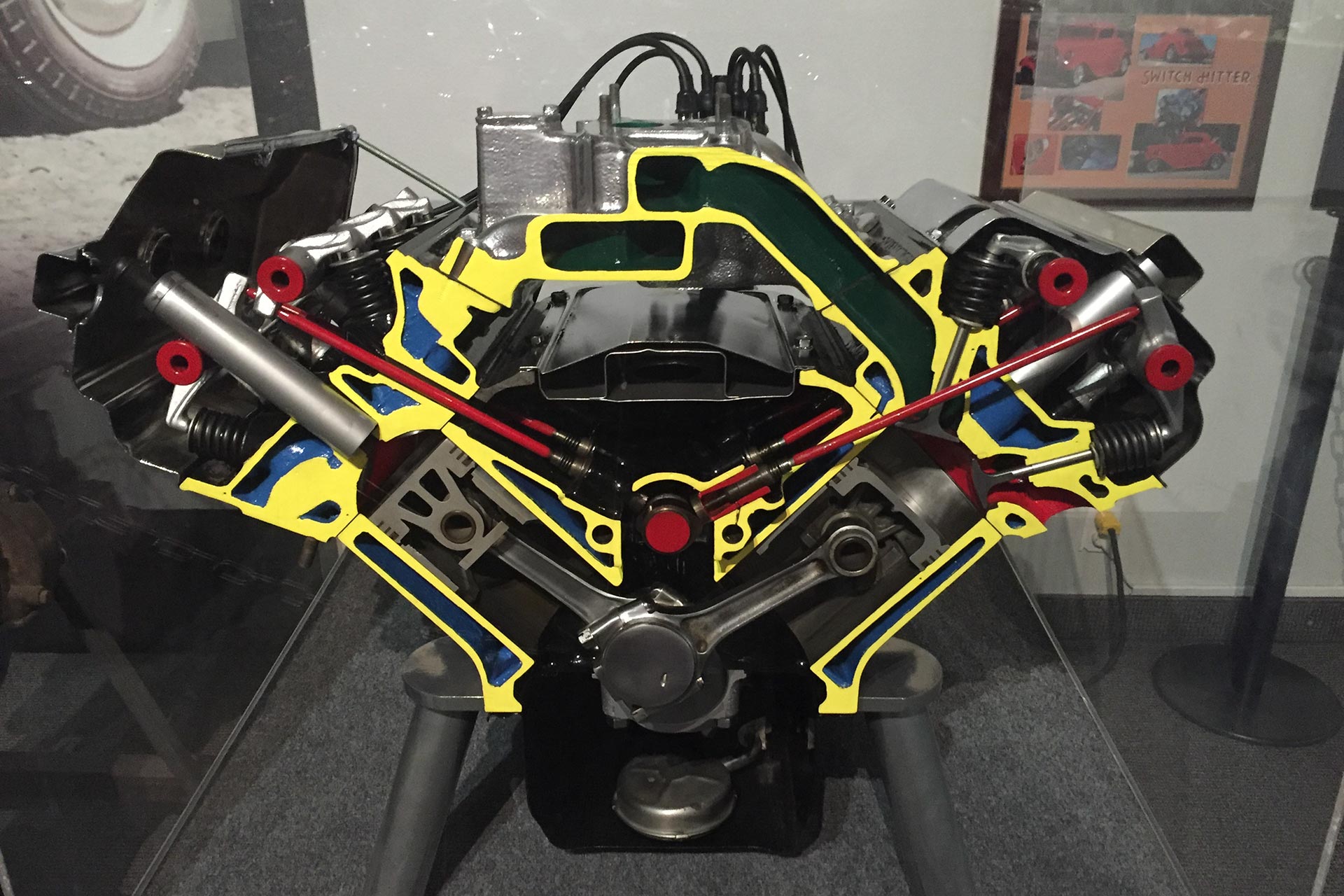 Where the HEMI-head differs from other cylinder head designs such as the "flathead" Ford which is known as an "L" head design, is that their combustion chambers are hemispherical or half-bowl-shaped compared to most chambers that resemble a flattened, double egg. The chamber operates in a cross-flow configuration where the air-fuel mixture flows in one side; the more-or-less centrally located spark plug ignites the mixture and the exhaust gases exit on the opposite side from the inlet.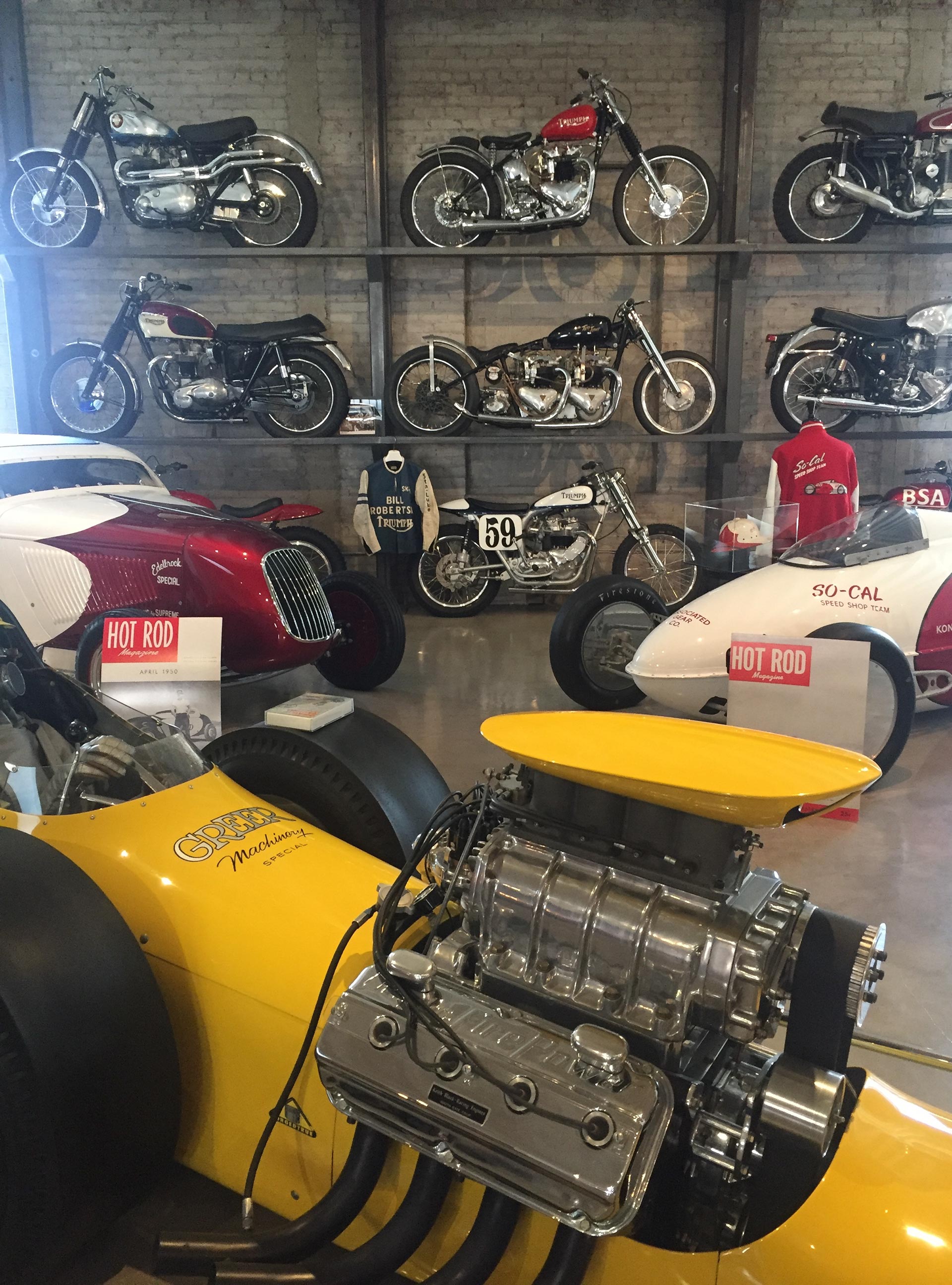 The use of a HEMI-head became prevalent in motorcycle engines because not only was it efficient, but it was not an overly complicated assembly in a single-cylinder application where the pushrods ran up the outside of the cylinder. Incidentally, a HEMI-head can be used with a pushrod, SOHC or DOHC valve train.
Believe it or not, HEMI-heads are nothing new and their history can be traced back to the early 1900s when they could be found in a number of European cars…
The concept even worked well in early air-cooled, radial airplane engines that are more-or-less a number of single cylinders arranged in a circle around a common crankshaft. In fact, by 1921 the U.S. Navy had announced it would only order aircraft fitted with air-cooled radials.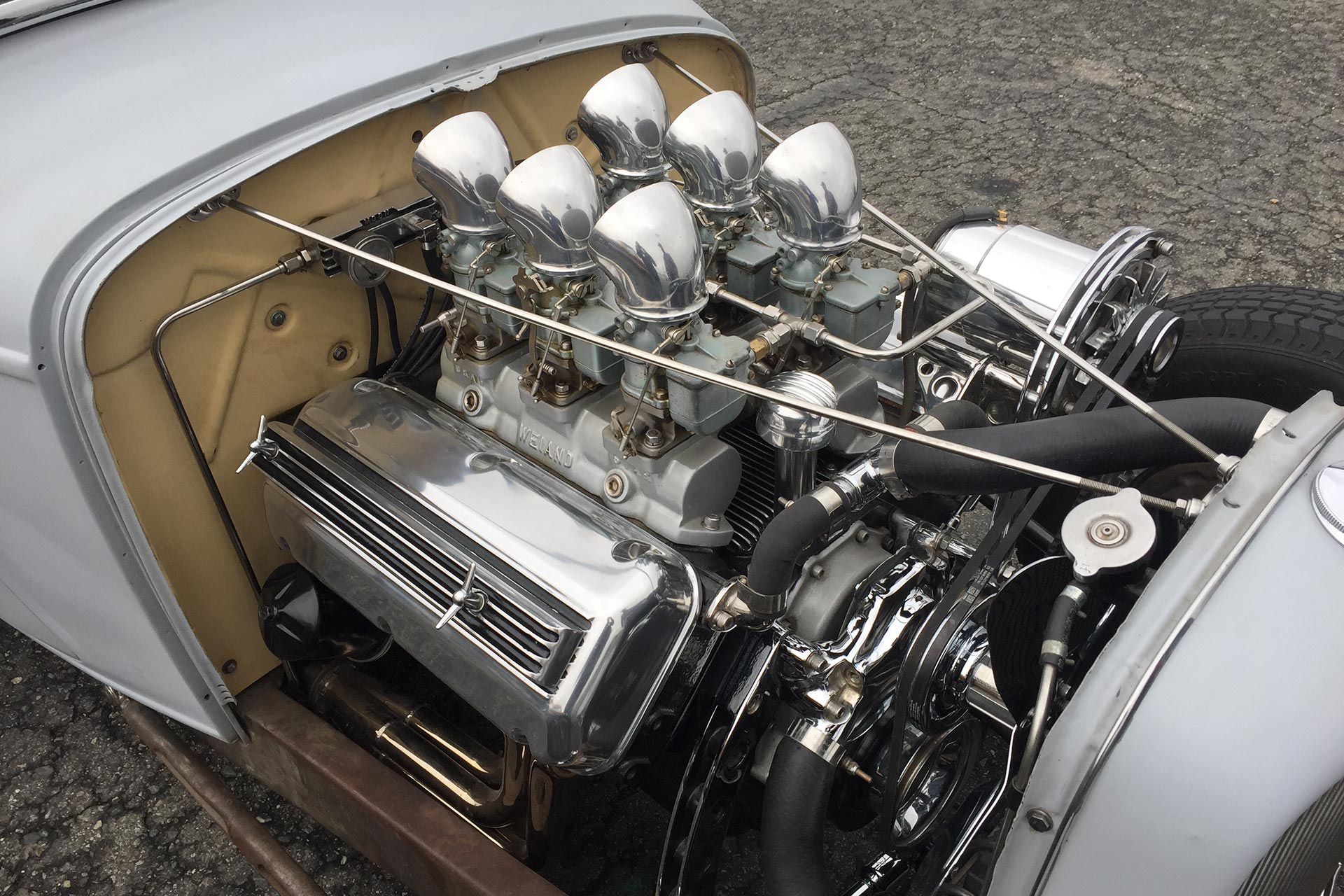 Obviously, World War II propelled engineering development, as it did with much technology, as speed and power became all-important. Chrysler worked with Continental on the development of a giant, 1,792 cubic-inch (ci) V-12 that would be used in the Patton tank. It produced 810 horsepower and 1,560 pounds-feet (lb-ft) of torque and enabled Chrysler's engineers to gather some valuable information that they put to good use in their post-War automobiles.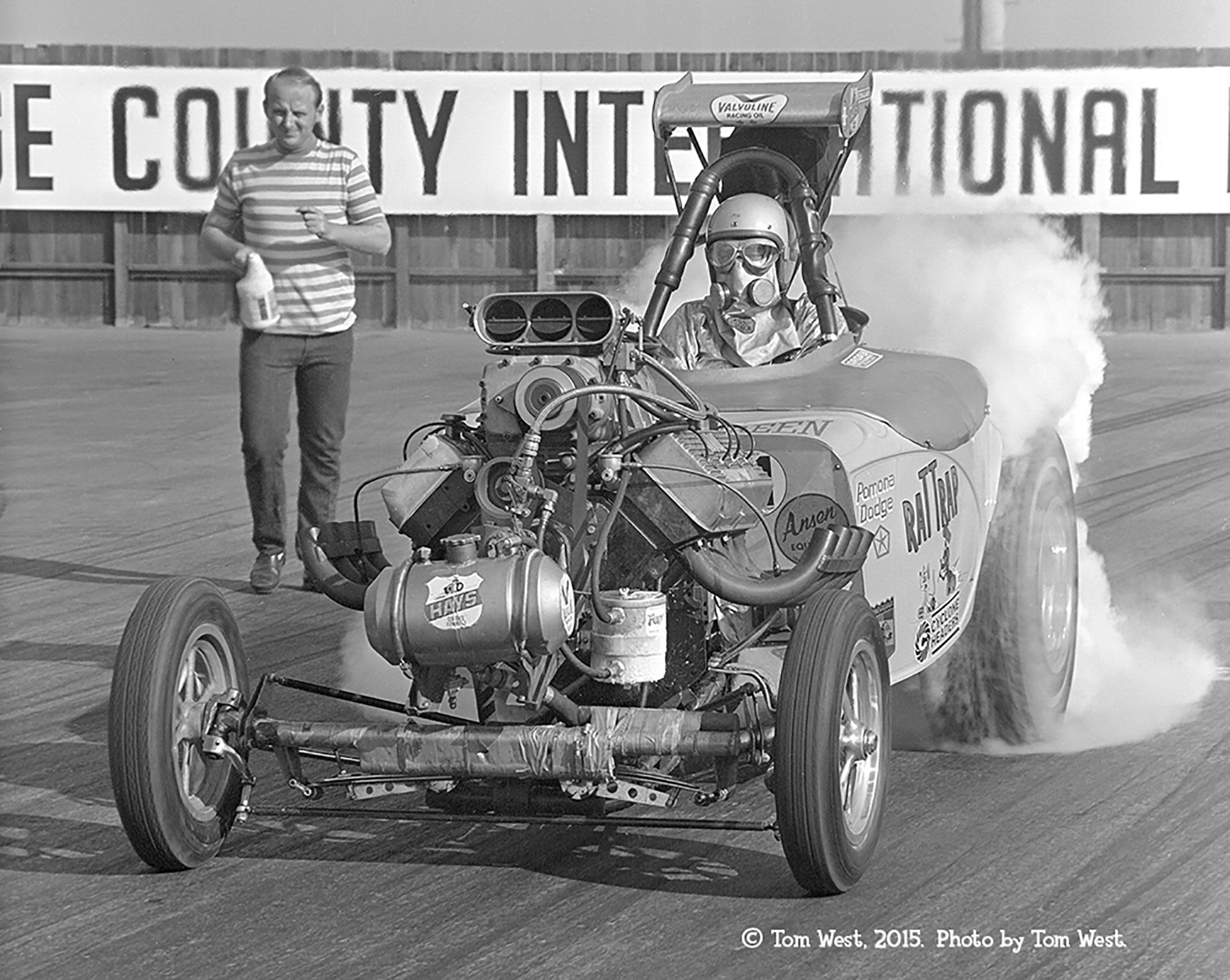 In 1947, Zora Arkus-Duntov, the so-called "Father of the Corvette", was commissioned by Ford Motor Company to improve the output of their aging flathead V8s. Zora, his brother Yuri and designer George Kudasch developed an overhead valve conversion (OHV) for the Ford V-8 that featured hemispherical combustion chambers. Tagged the "ARDUN", which was a contraction of ARkus-DUNtov, their OHV heads looked great and increased the power, however, they were somewhat temperamental.
Only about 200 sets were made in the U.S. before Duntov moved to the U.K. to work with Sydney Allard where a few more sets were made for Allard's J2 sports car. For many years, ARDUN heads were a much sought after hot rod accessory until the mid-90s when Don Orosco began to reproduce them. He made about 30 sets before the tooling was sold to Don Ferguson whose family continues to produce the heads albeit updated with some modern technology along with a compatible cast-aluminum block. Companies such as H&H Flatheads are known for building complete ARDUN engines.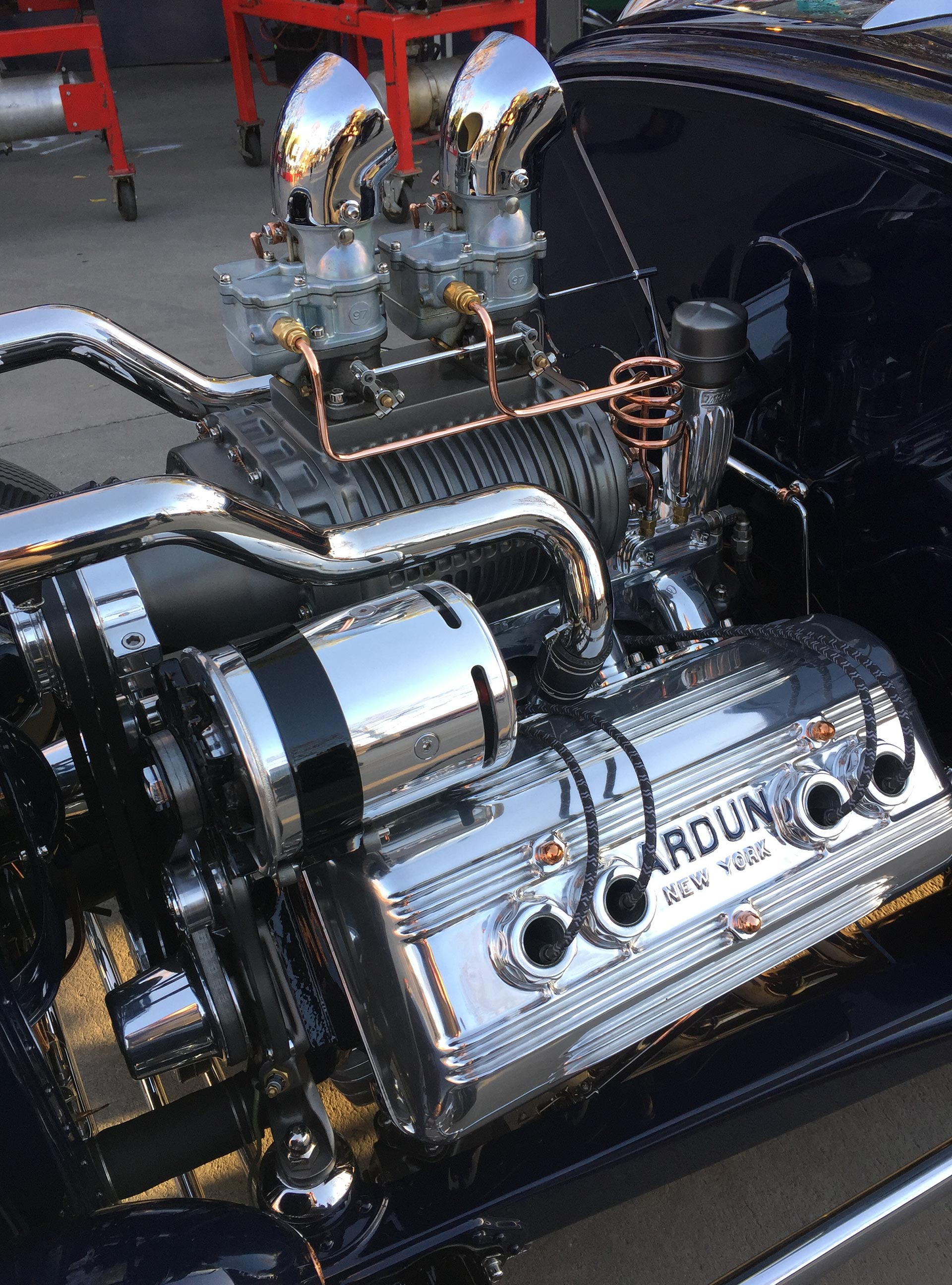 While the Duntovs were working on the OHV Ford, Chrysler engineers John Platner, a graduate of the Chrysler Institute of Engineering, and William Drinkard, manager of the Engine Development department, got to work in 1948 downsizing that tank engine for use in an automobile.
The engine was tough and you could throw all kinds of power-enhancing devices from blowers to nitro and it thrived on it.
What they came up with was a 90-degree, 330 ci, cast-iron V8 engine with HEMI-heads. Code-named A-182, the "HEMI" was not quite ready for production and a lot of valve train development still needed to be done along with some ignition and crankshaft work.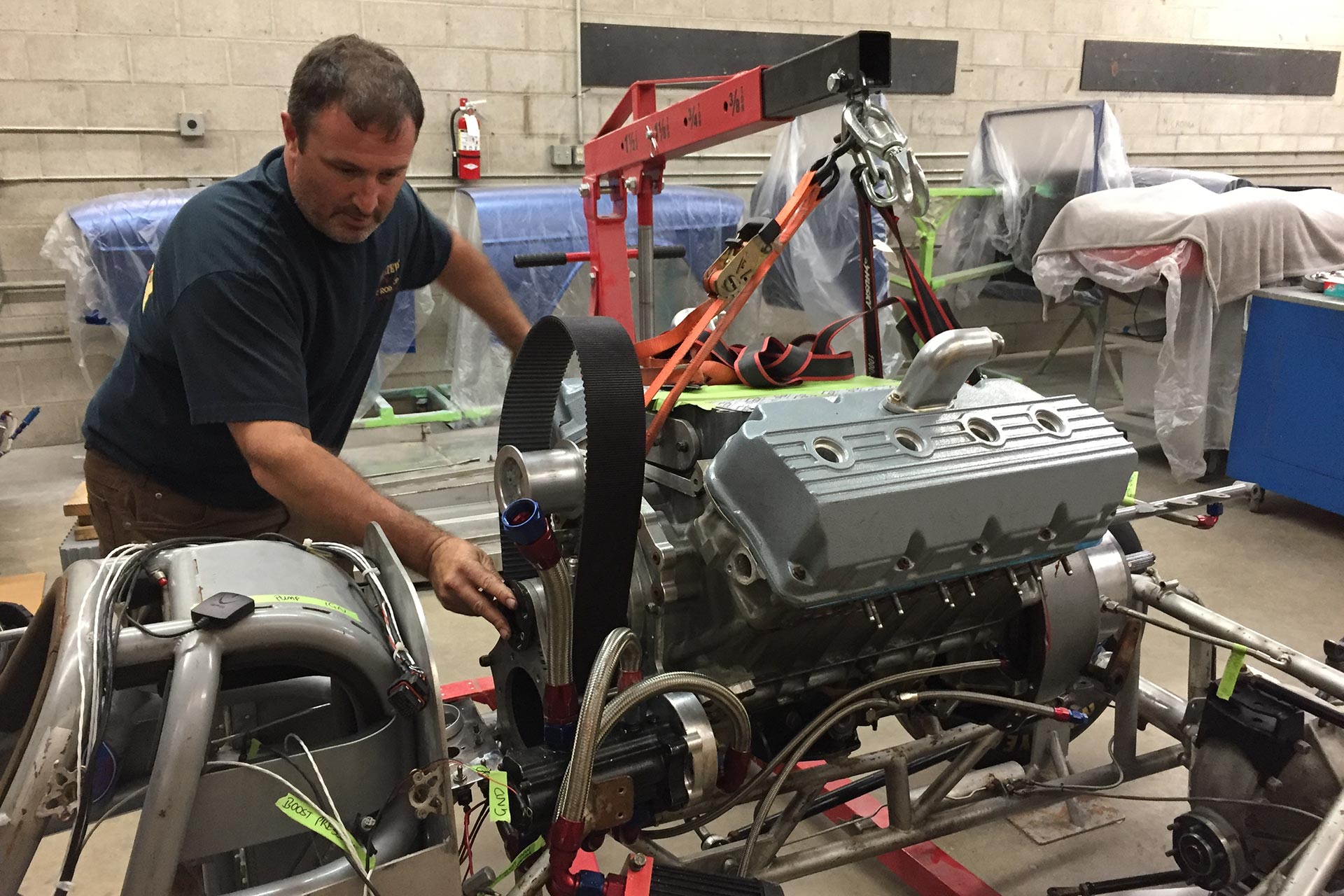 Nevertheless, Chrysler debuted the HEMI V-8 for the 1951 model year as standard in the Imperial and New Yorker models and optional in the Saratoga. Initially, the "Fire Power" capacity was 331 ci due to an "oversquare" 3.81-inch bore and 3.63-inch stroke. With a 7:1 compression ratio (cr), it produced 180 hp and 312 lb-ft of torque but weighed a whopping 745 pounds—one head alone weighed almost 120 pounds and you'd better be wearing a belt when you lift one.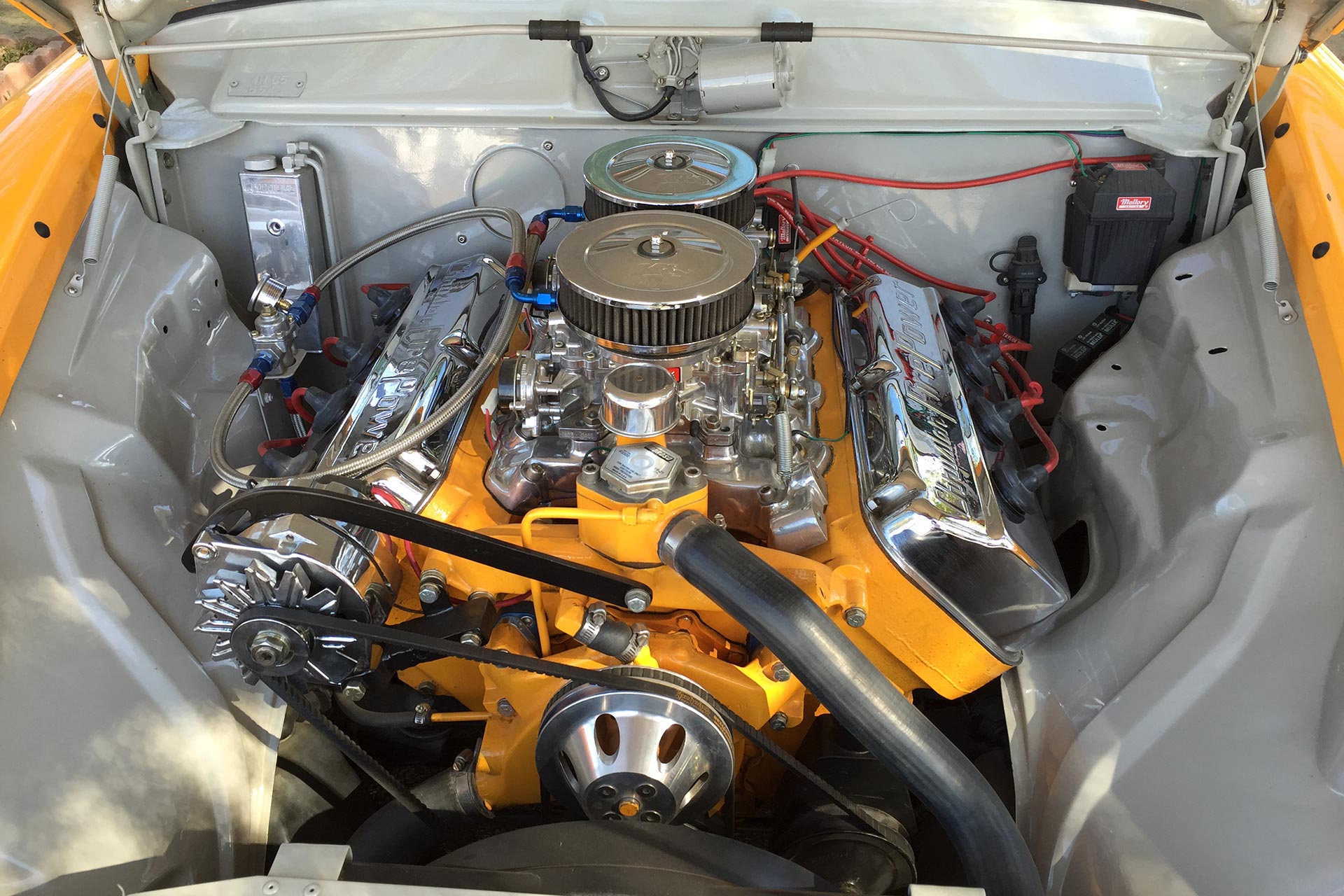 Chrysler's DeSoto division came out with their 276-ci "Fire Dome" version in 1952 and Dodge followed suit with their 241 ci "Red Ram" in 1953. Although all three engines differed in detail, they shared the same basic architecture.
In 1955, Chrysler claimed a dual 4-barrel (bbl) Carter version the first production car to produce 300 hp. The displacement was increased in 1956 to 354 ci and the engine now produced as much as 355 hp and became the first American engine to produce 1 hp per cubic inch.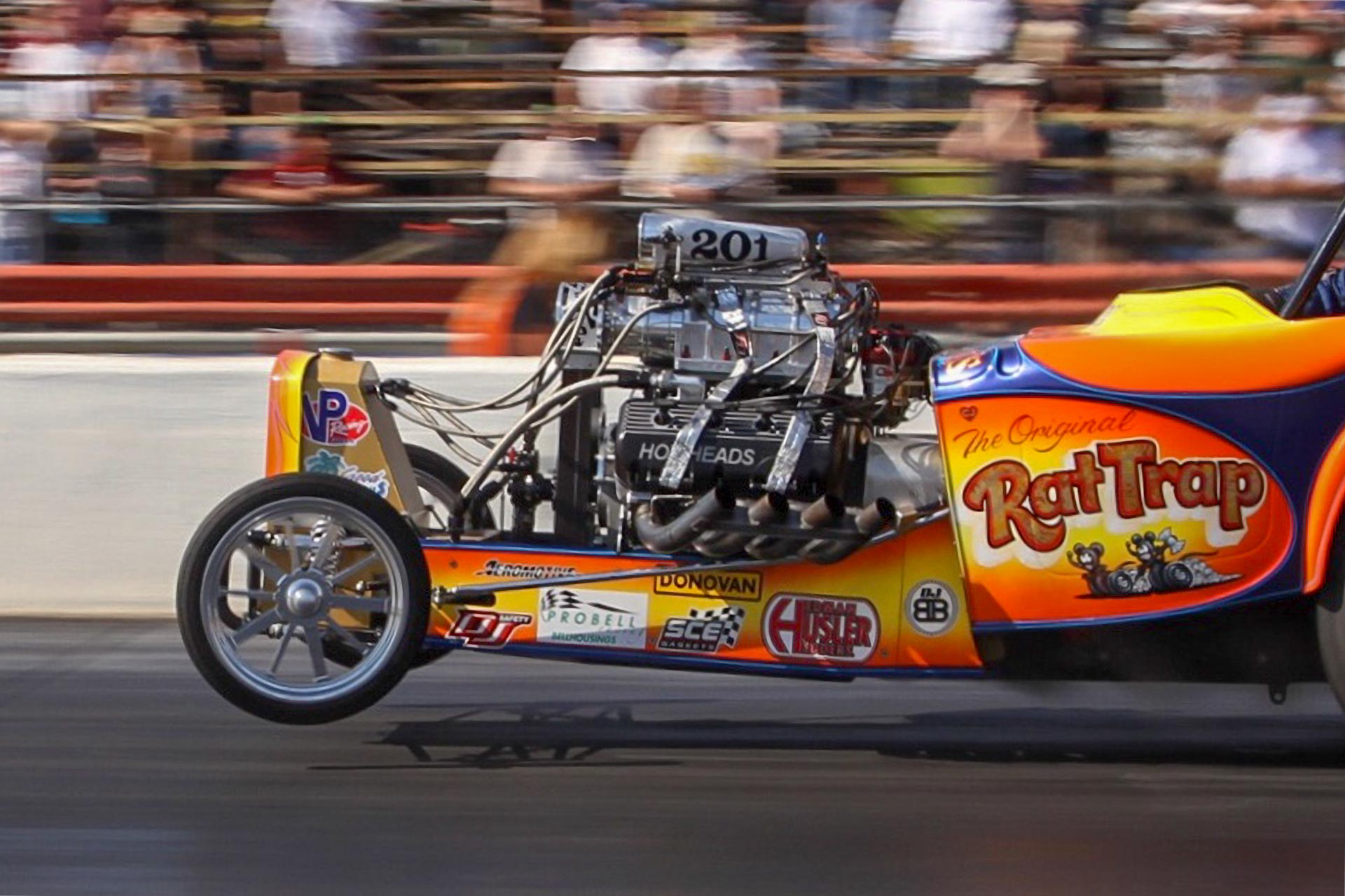 Two years later, the infamous 392 version was introduced and it was almost square having a 4-inch bore and a 3.906-inch stroke. It had a taller 'raised deck' compared to previous engines; however, the heads were cast with wider ports so that earlier manifolds could be used with the new heads on the new block. The following year, a single carb version with 9.25:1 cr was rated at 345 hp while a dual-carb version offered 375 hp.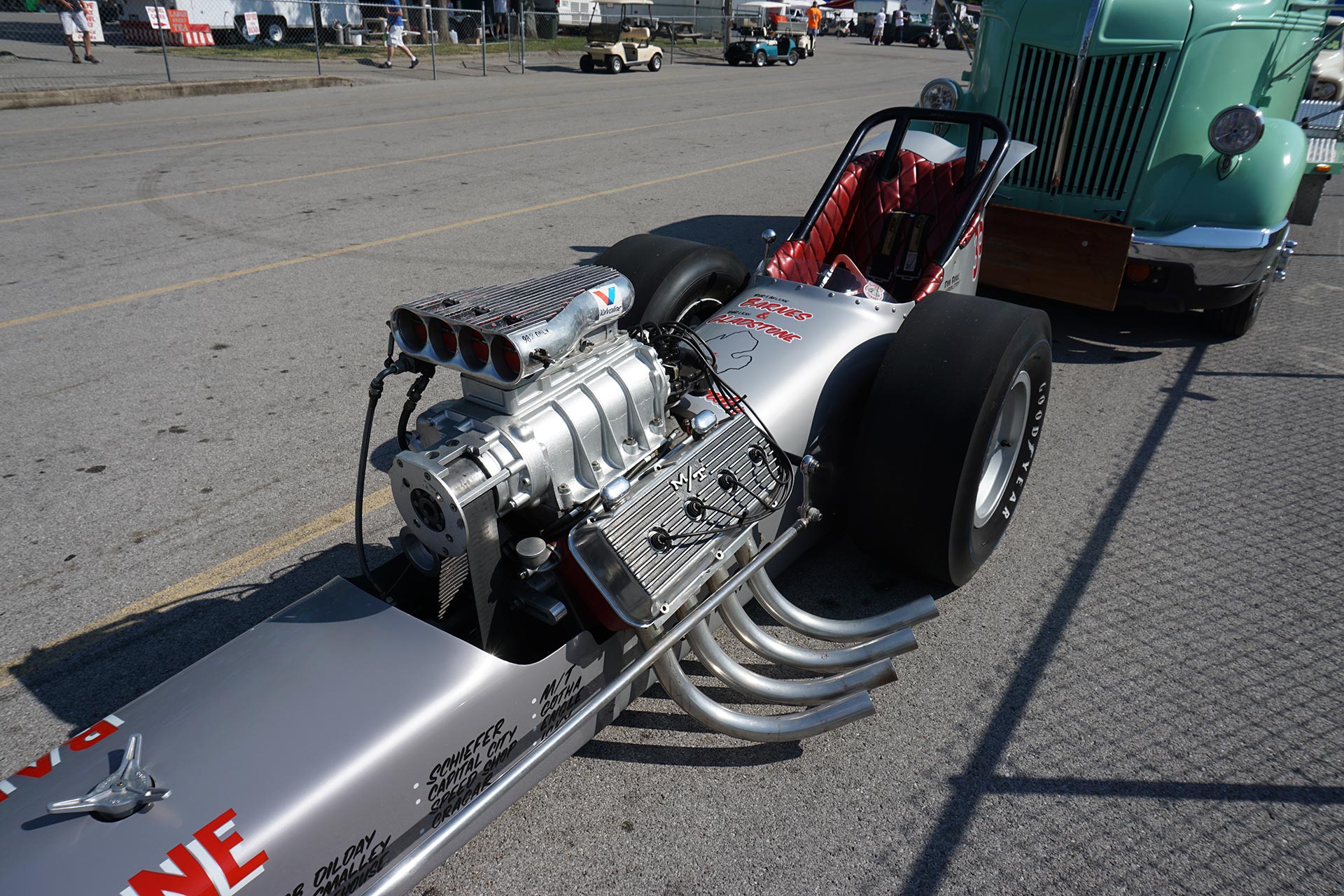 The 392 is significant because it became the drag racer's engine of choice, especially in the fuel ranks: Top Fuel, Funny Car, and Fuel Altered. The engine was tough and you could throw all kinds of power-enhancing devices from blowers to nitro and it thrived on it.
By 1958, the 392 was producing 380 hp but had reached the end of its production life. It wasn't until 1964 that Chrysler re-introduced the engine and officially called it a HEMI. Nicknamed the "elephant engine," because of its size and weight, the new Gen II HEMI displaced 426 ci. Not initially available to the public, it was used in NASCAR in '64 but not in '65 because it was not available in a production car and therefore could not be raced.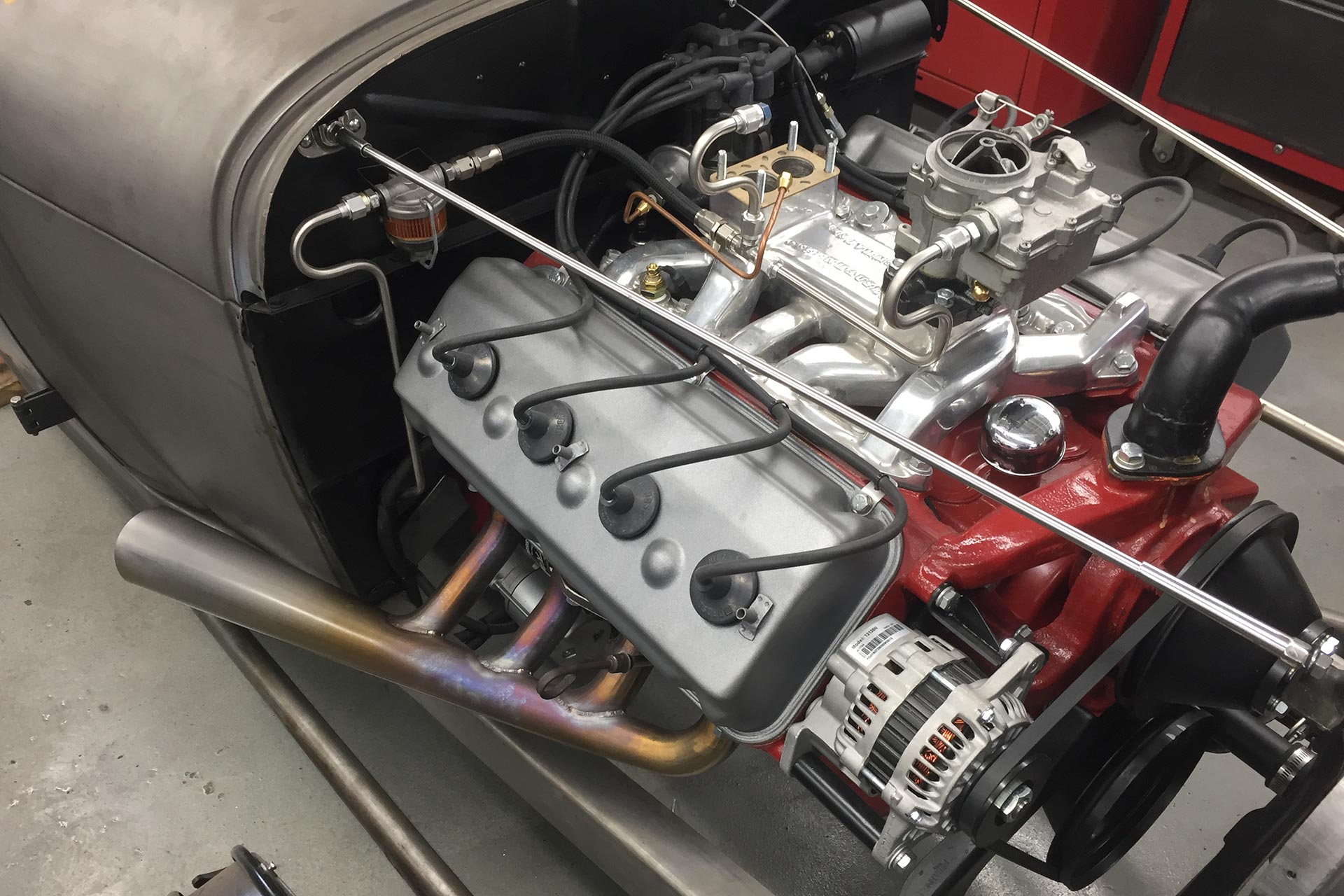 Not to be outdone, Ford also introduced a 427-ci HEMI in 1964. Nicknamed the "Cammer" because it had a single overhead cam (SOHC), engineers had worked hard to design a symmetrical combustion chamber with the plug located for maximum efficiency only to discover that the plug didn't care where it was. The plugs were then located near the top of the cylinder for easy access. NASCAR wasn't at all happy about these "special" racing engines, however, the "SOHC" motor (pronounced "sock") remains a "halo" engine for Ford.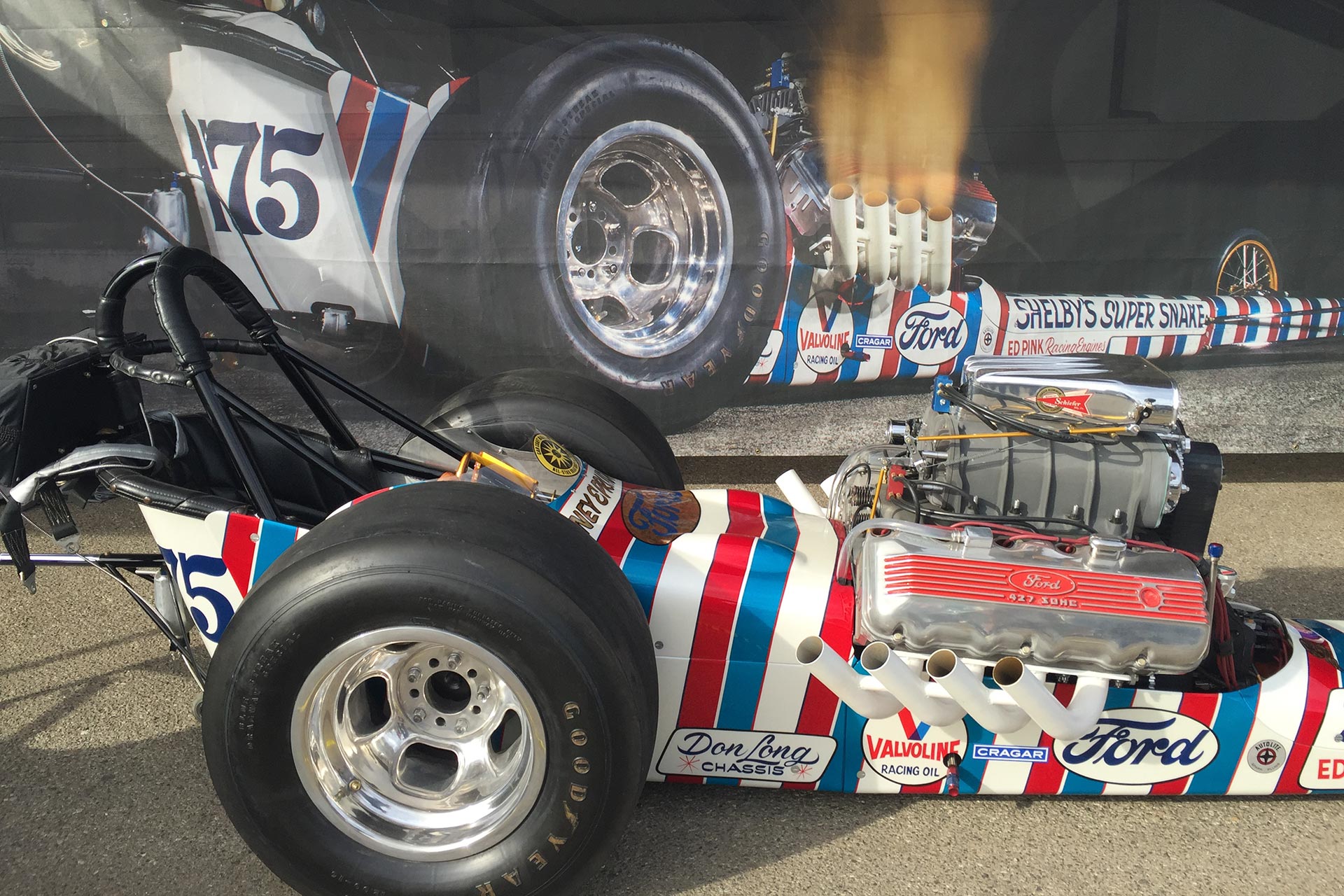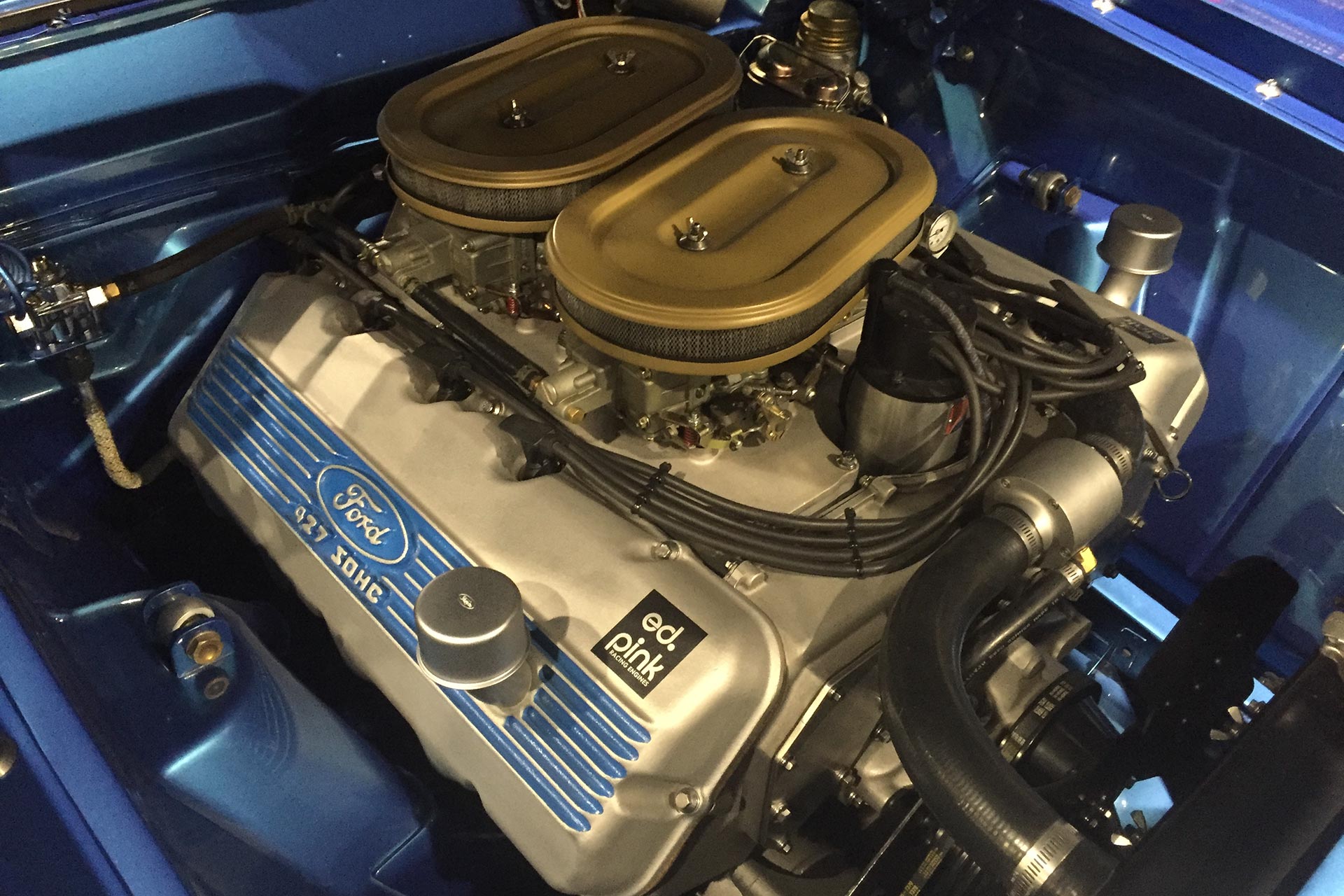 Chrysler fixed their NASCAR problem in 1966 by introducing the "street" HEMI with lower compression, a milder cam, cast instead of tube headers and two 4 bbl Carter AFB carbs. The Gen II HEMI was produced until 1971 and was rated at 425 hp at 5,000 rpm and 490 lb-ft of torque at 4,000 rpm.
Of course, this is only the American version of HEMI history. Across the pond, in the homeland of the HEMI, the Europeans never left the concept alone.
Incidentally, the 426 HEMI is a HEMI in name only. Rather than build the new 426 from the old architecture of the 392, Chrysler engineers chose to use the existing 440 Wedge-head big-block. That said, the 426 evidences many improvements over the Wedge and indeed the 392 and became the modern drag racer's engine of choice and was known colloquially as the "late model" compared to the 392 "early model."
As the factory HEMIs came to the end of their respective lives Ed Donovan of Donovan Engines introduced a cast-aluminum 417 ci aftermarket version in 1971 that was based on the 392. That was followed in 1974 by Keith Black's 426 HEMI based on the factory 426. Versions up to 573 ci are now available as are heads and numerous other parts milled from billet aluminum from numerous aftermarket manufacturers such as Hot Hemi Heads.
In fact, we use a billet 417 ci Donovan block with billet heads from Hot Hemi Heads in Ron Hope's Rat Trap AA/Fuel Altered that we race. With a billet BDS supercharger and 90-percent nitro, it produces some 3,000 hp. However, in current Top Fuel/Funny car racing they use architecturally similar 500 ci blocks milled from forged billet aluminum.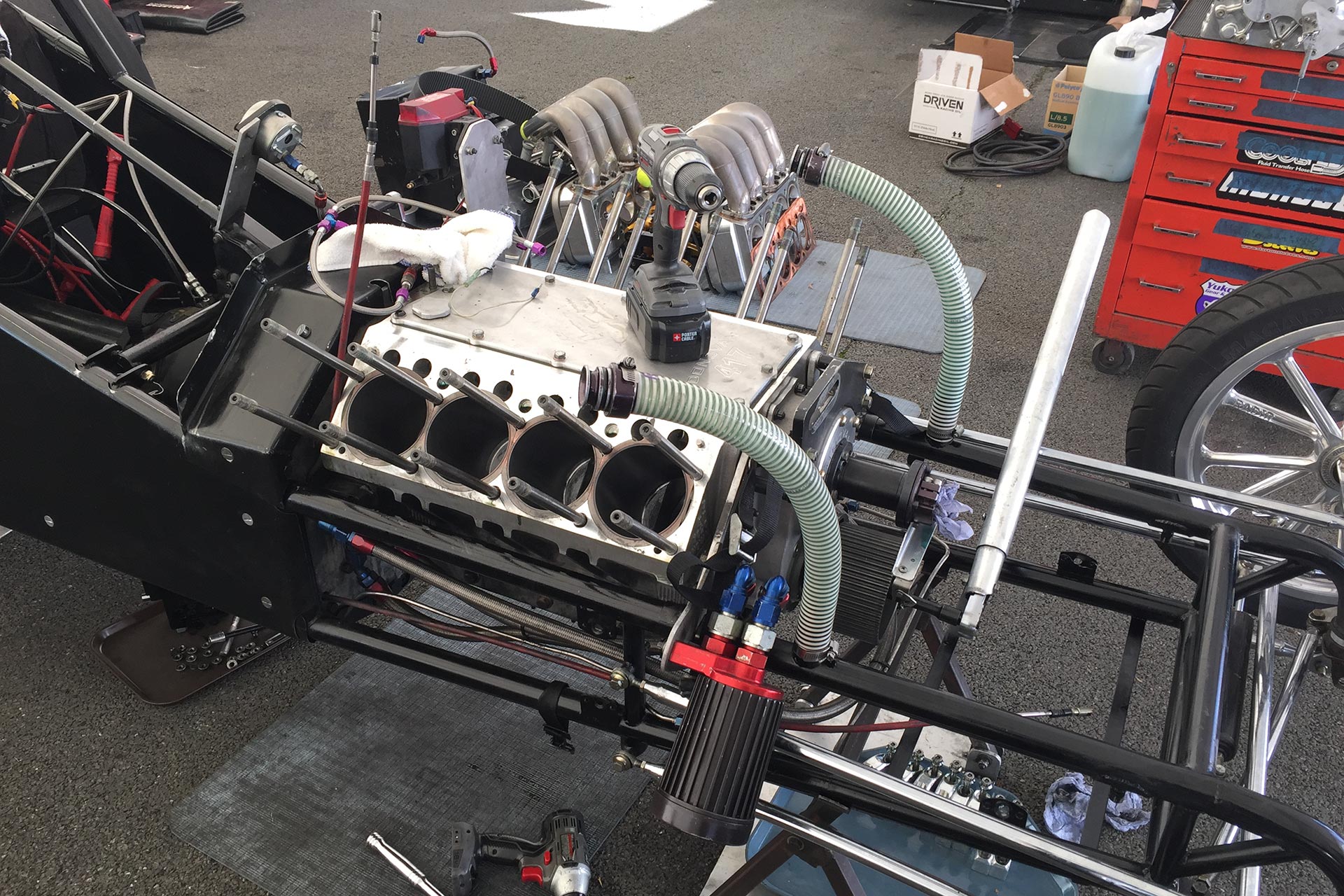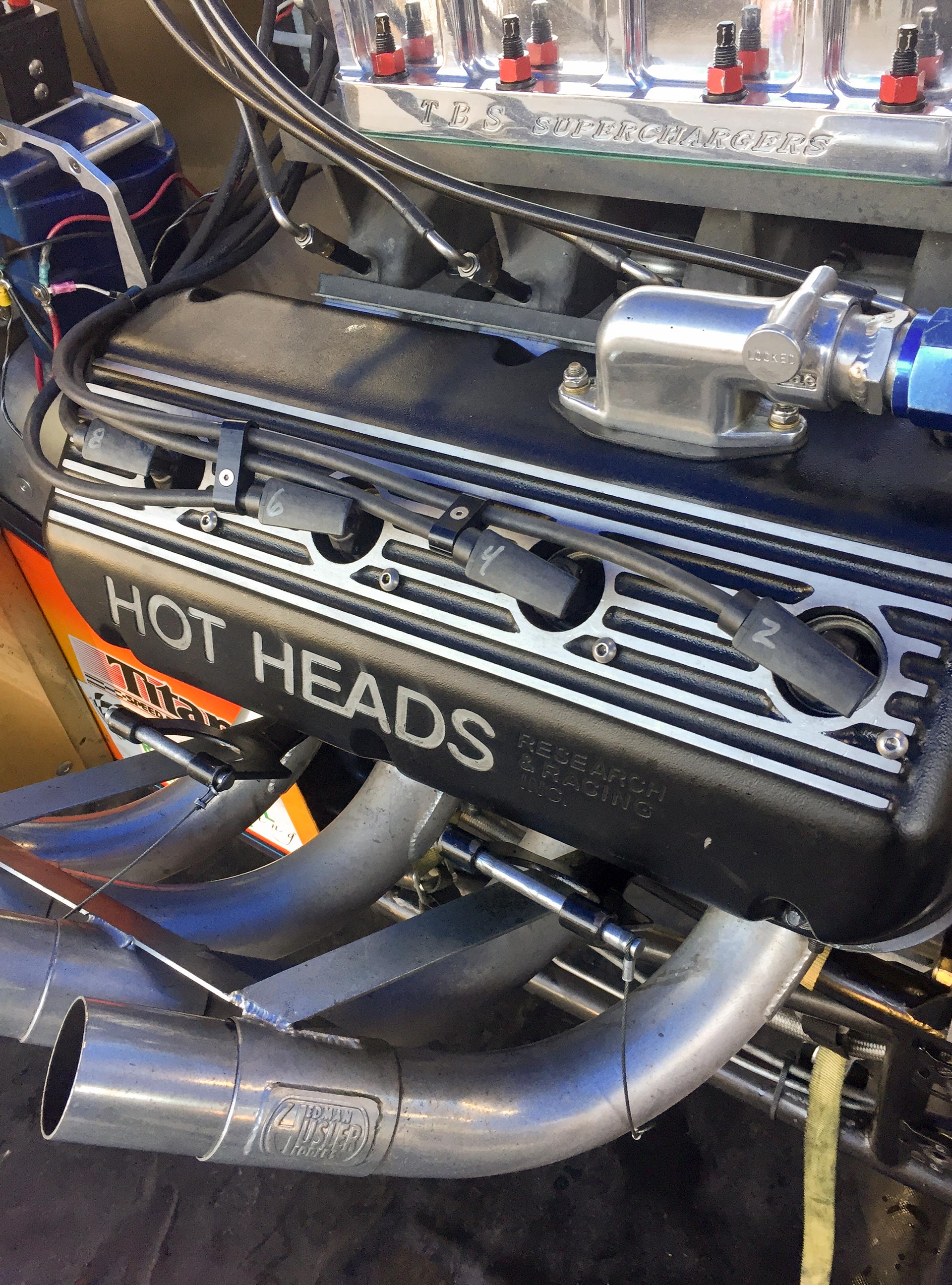 These proprietary blocks are produced in-house by Don Schumacher Racing and John Force Racing but similar blocks that can withstand in excess of 10,000 hp are available from companies such as Brad Anderson and Alan Johnson Performance—all based on that Chrysler HEMI.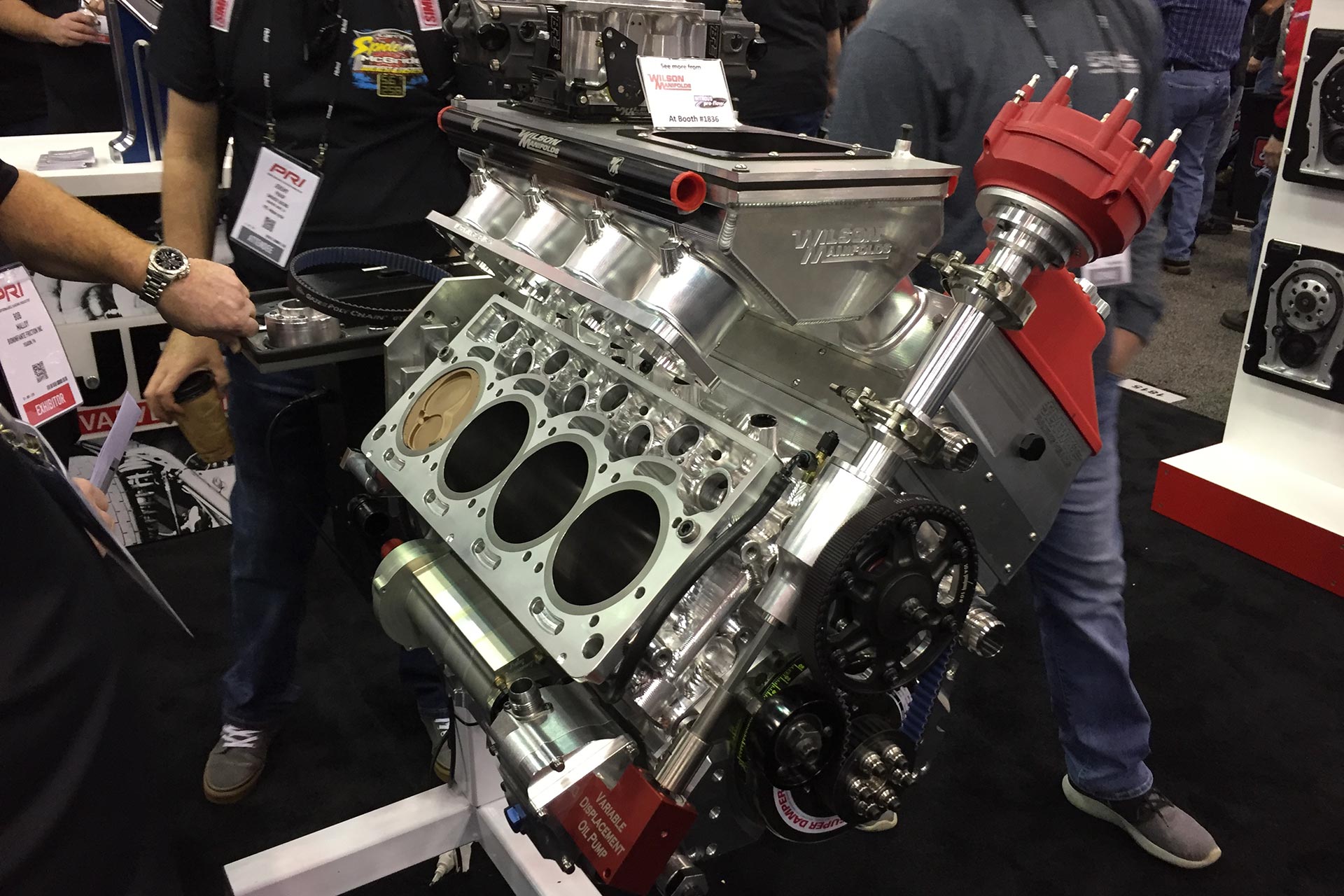 Of course, this is only the American version of HEMI history. Across the pond, in the homeland of the HEMI, the Europeans never left the concept alone. For example, Daimler, using Triumph motorcycle architecture, developed two aluminum-headed HEMI engines of 2.5 and 4.5-liters.
Other British brands such as Aston Martin and Jaguar both employed hemispherical combustion chambers in the DOHC V-8s and straight 6s respectively. However, no doubt the most well-known use of their HEMI-head was by Porsche in many of their engines—particularly the flat-six boxer engines of the 1963-'99 911s.