Ford Falcon
The Ford That Got Away—From Me!
We all have those stories of the cars that got away. The ones that were so close you could almost drive them but for whatever reason didn't clinch the deal. One of mine involves a Ford Falcon. Never a favorite, the Falcon reminded me too much of a Ford Cortina when I was growing up in England. To me, they just didn't cut it. I know now I was wrong but back then I just couldn't see it and so when the phone rang and my friend told me about a 1964 Falcon for sale for a mere £600 (about $900 U.S.)…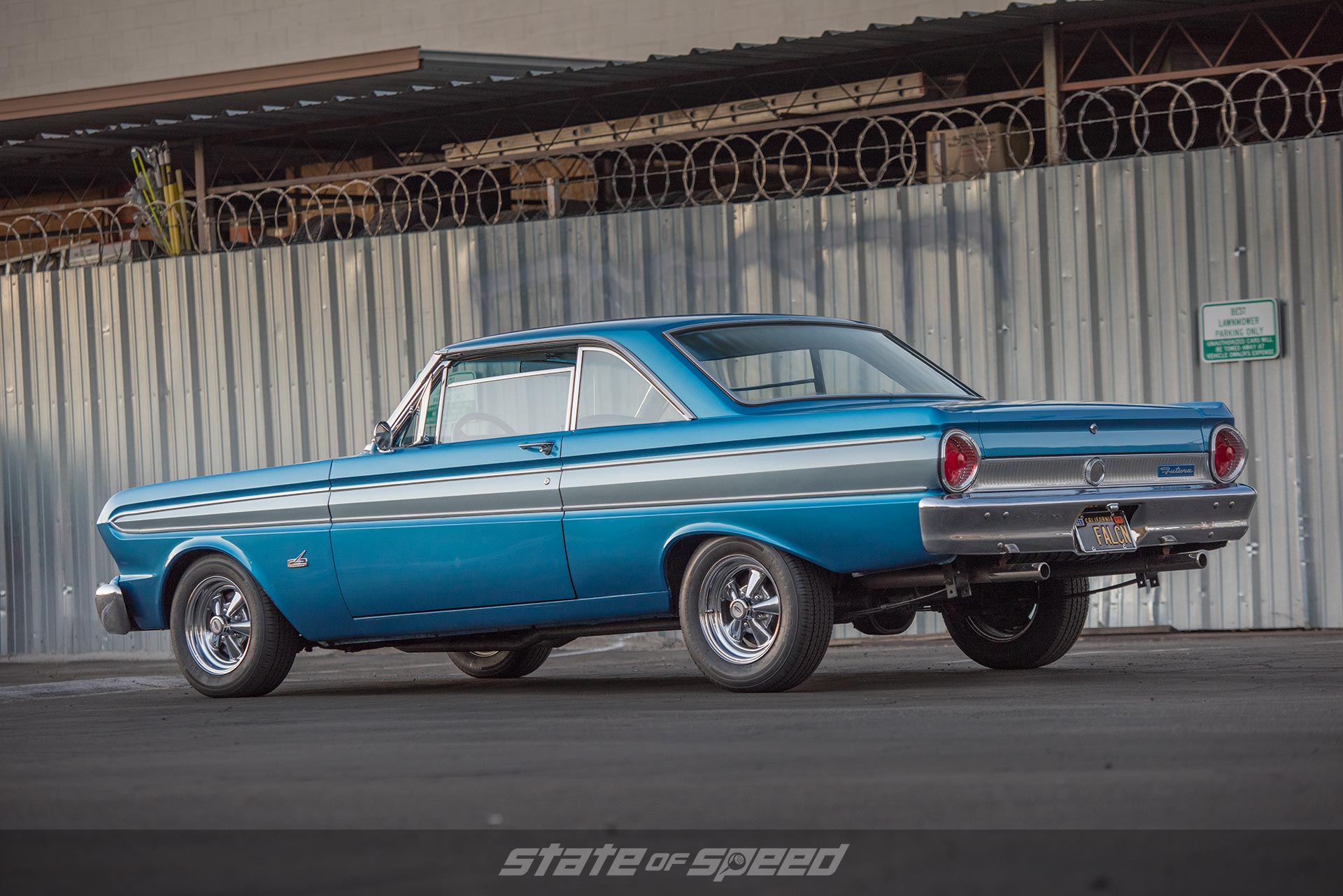 I said, "No. They're ugly," and more or less put down the phone. Stupid me. Turns out it was a rare, Alan Mann Racing Falcon which would now be worth tens of thousands of dollars. I spoke to the late Alan Mann's son Henry who said, "That was probably the '64 that Bo Ljungfeldt drove in the 'Midnight Sun' Rally. That's a nice car."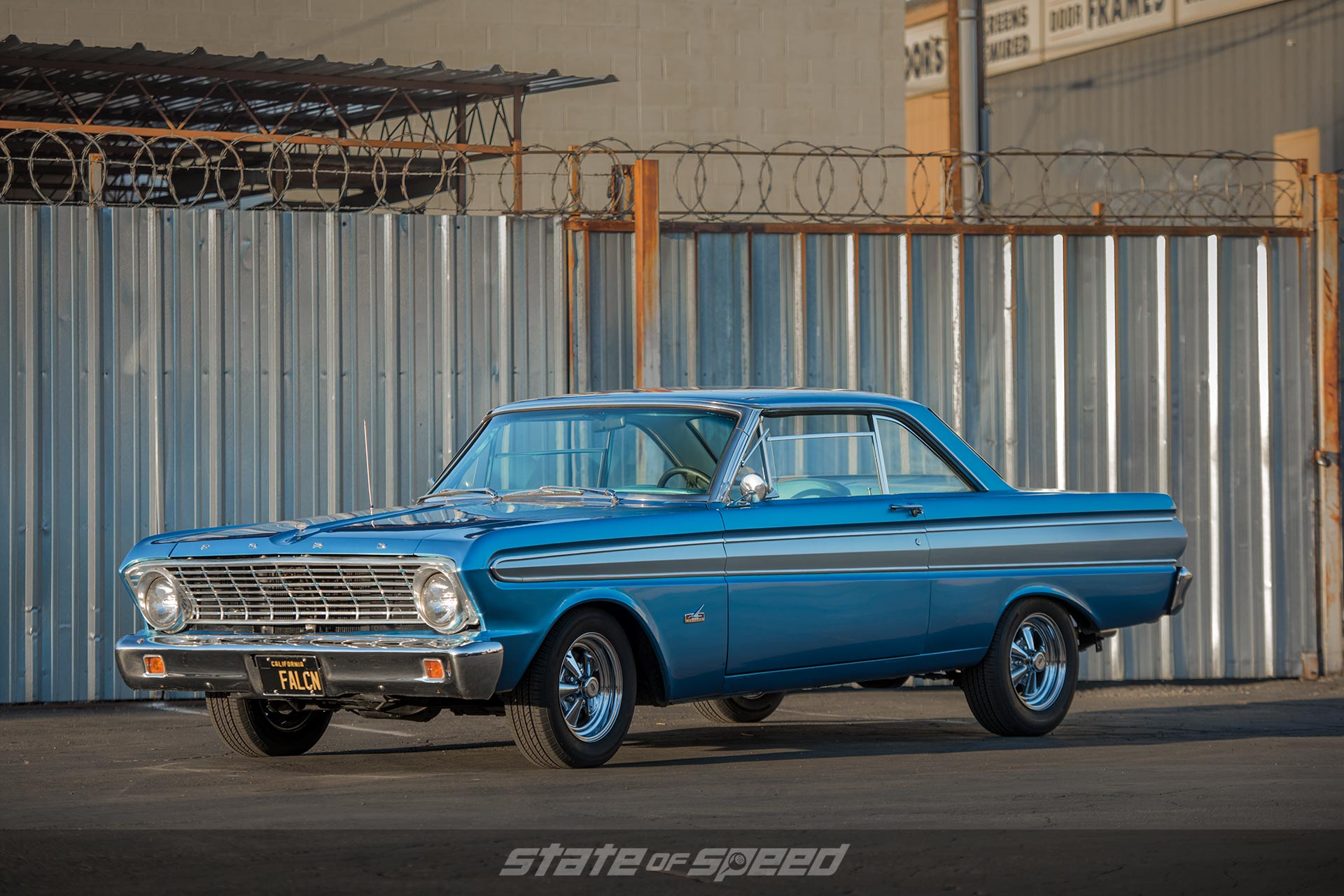 Oddly, and maybe it's the bad taste in my mouth but I'm still not a fan of the Falcon even though now I appreciate its accomplishments. The Falcon was introduced to the world in the fall of 1959 and immediately set a Ford Motor Company sales record of 417,000 units. It was only eclipsed by the Mustang that sold 418,812 in its first year.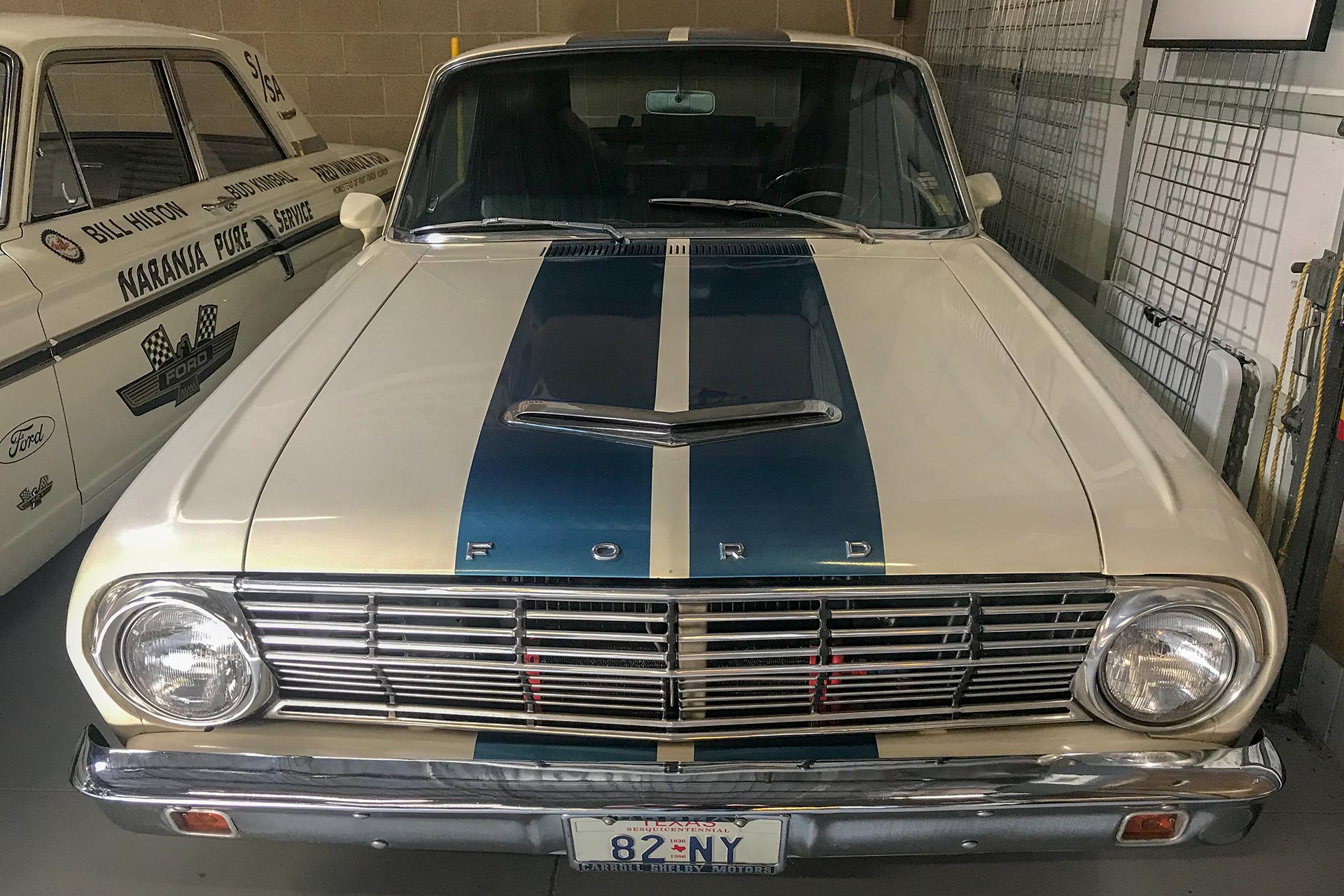 Tiny by American standards, "The New Size Ford" Falcon was a 109.5-inch wheelbase compact. Available with two or four doors it seated six passengers and came in various configurations: Sedan, station wagon, sedan delivery, convertible, and the Ranchero pickup. Power came from three optional engines: a 2.4L 144 ci "Mileage Maker" straight six, a 2.8L 170 ci six in 1961 and in '63 a new 4.3L 260 ci small-block V8 that would lead directly to the iconic 289.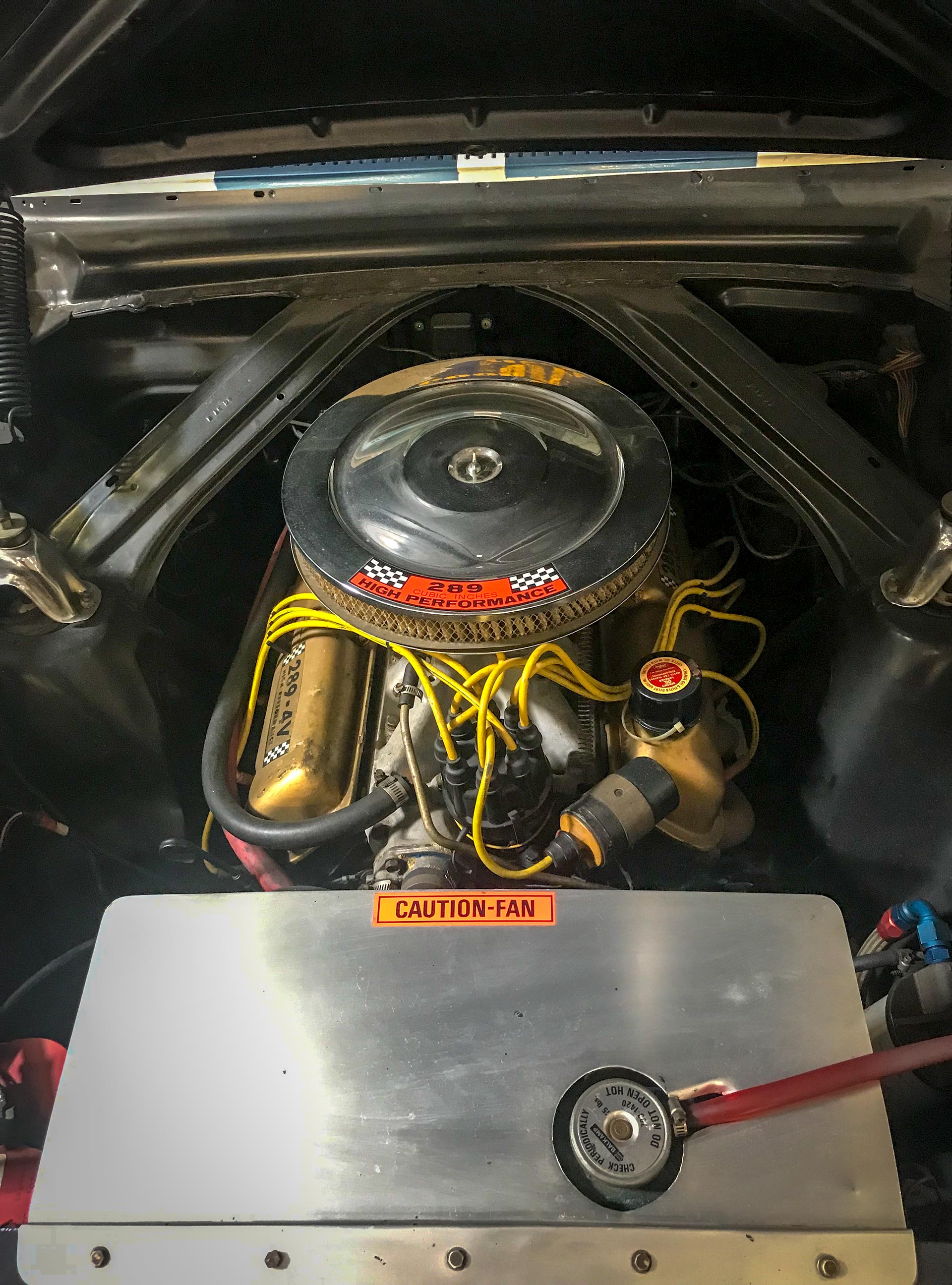 The so-called "Father of the Falcon" was Ford executive Robert McNamara who would go on to be U.S. Defense Secretary. McNamara championed the car, its low-cost construction using a uni-body and pre-existing parts, including the coil front and leaf spring rear suspension, sourced from other Fords.
The Falcon was introduced to the world in the fall of 1959 and immediately set a Ford Motor Company sales record of 417,000 units.
The Falcon was such a hit at home—over a million sold by the end of the second year—that Ford's overseas branches, particularly Australia and Canada, wanted their own. The Falcon would become the first Ford to be truly manufactured in Australia. To begin they were copies of their American cousins, albeit with right-hand drive, but eventually, they took on an Aussie personality and ultimately, millions were sold.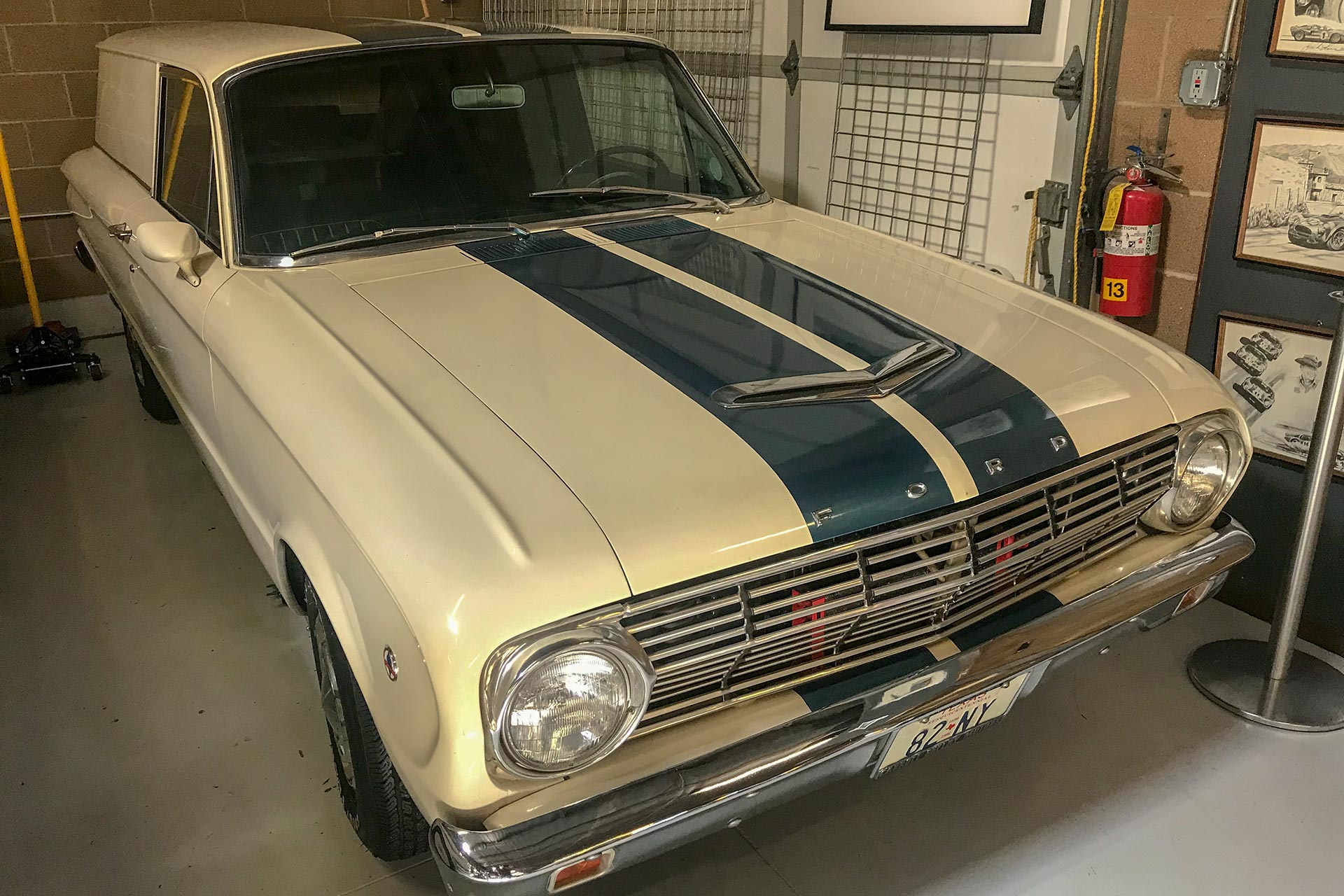 With an advantageous power-to-weight ratio, the Falcon made for an obvious racecar especially when the "Challenger" V8 became available, however, even before the factory fitted the V8 Ford outfits such as Bill Stroppe in California and John Holman & Ralph Moody of Charlotte, North Carolina, were shoving V8s under the Falcon hood. For example, in 1962 Holman & Moody entered Challenger I in the 12 Hours of Sebring. "The World's fastest Falcon," driven by Marvin Panch and Jocko Maggiacomo won its class.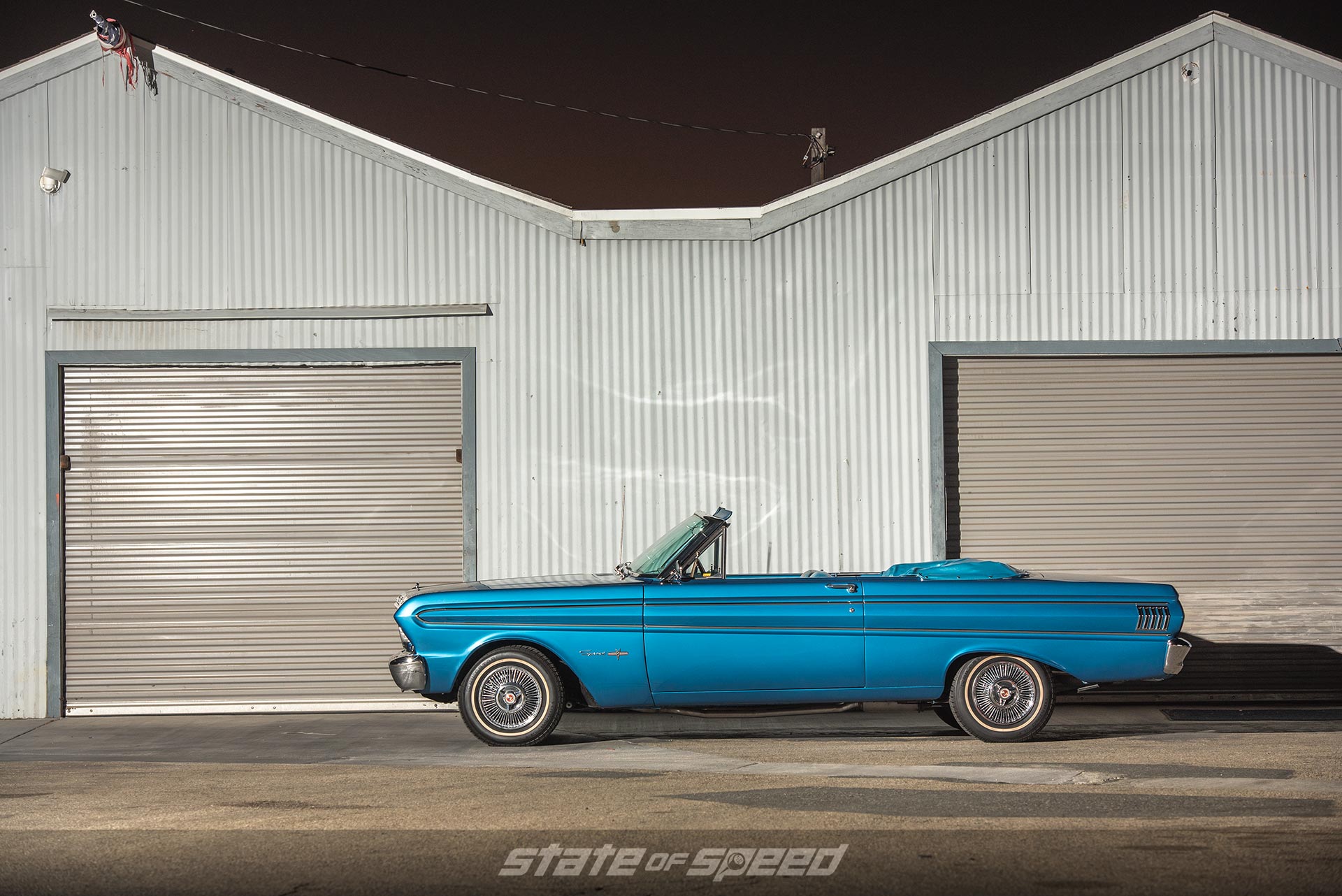 Challenger II was not so much raced as used as the prototype for the Falcon Sprint. Introduced midway through 1963, the Sprint had sporty pretentions with bucket seats, a tach, chrome valve covers, and wire wheel hubcaps. At the same time, a convertible became available, as did the 260 ci V8. To accommodate the power increase the body and suspension were stiffened, 10-inch drums replaced the previous 9-inches and five-lug wheels replaced the 4-luggers. Just over 15,000 '63 Sprints were made of which 4,602 were convertibles.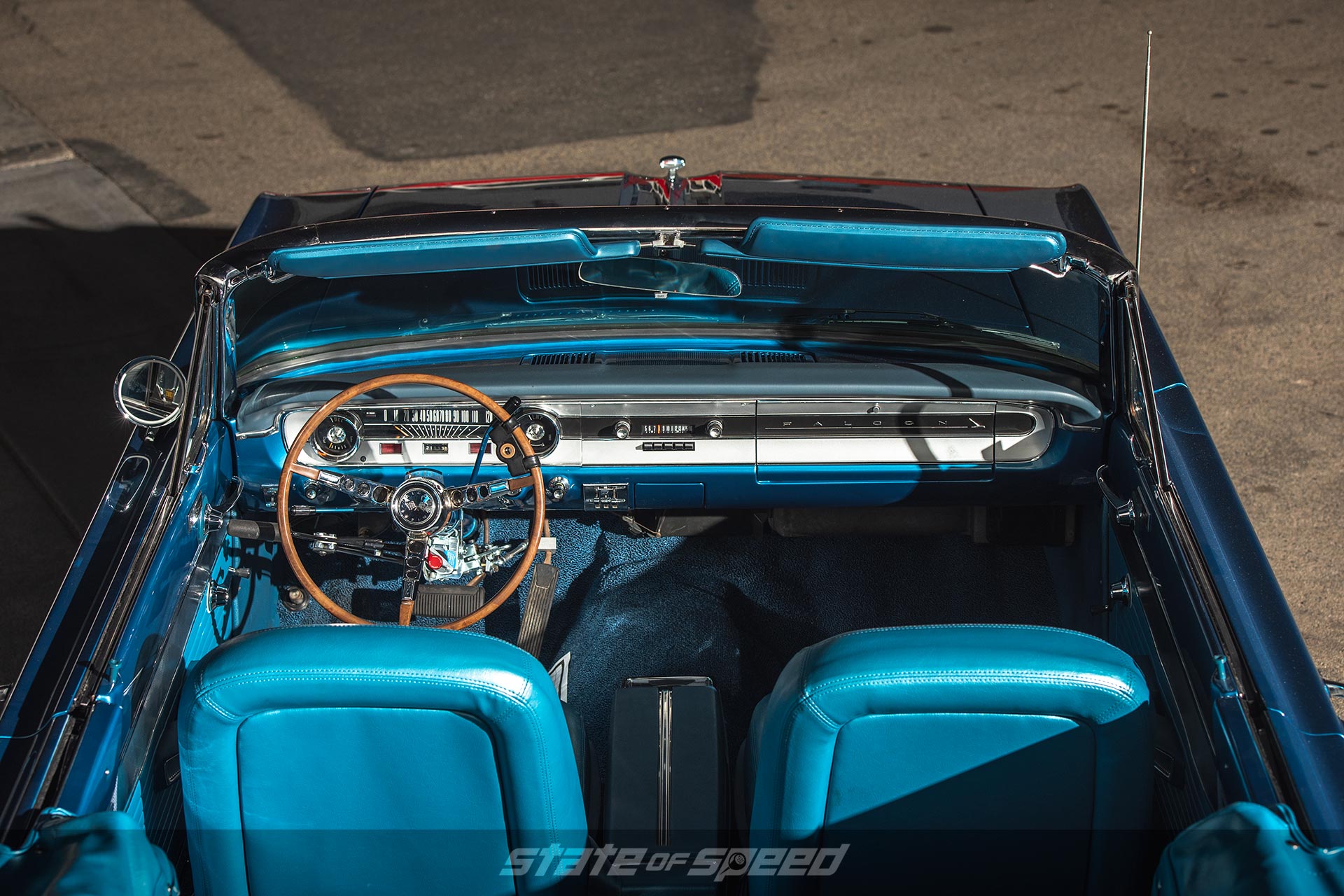 Challenger III was a beast of a different kind—a chopped, sectioned, fastback with aluminum body panels fabricated by famous Indy fabricator Lujie Lesovsky. The car, powered by a Weber-fueled 289 with a four-speed, was shown at the New York Auto Show and went on to race at Nassau in the Bahamas. NASCAR driver Marvin Panch won the first heat race but lost a fan belt while leading the second heat.
"I bought a brand new Falcon, swapped out the 2bbl carb for twin 4bbls, drove to Bonneville from Los Angeles and went 136.77 mph. It was a great little car."

Ron Hope, Rat Trap Racing
For 1964, a new, faster looking Gen II body was introduced with arrow-like moldings extending back from the headlights to the tail. The Falcon was all set to kill it in the marketplace until, that is, Ford literally killed it with the 1964-1/2 Mustang that was derived from the Falcon. Ford tried to make it up with a Sprint Package and the 289 V8 late in '64 but it was really too little, too late.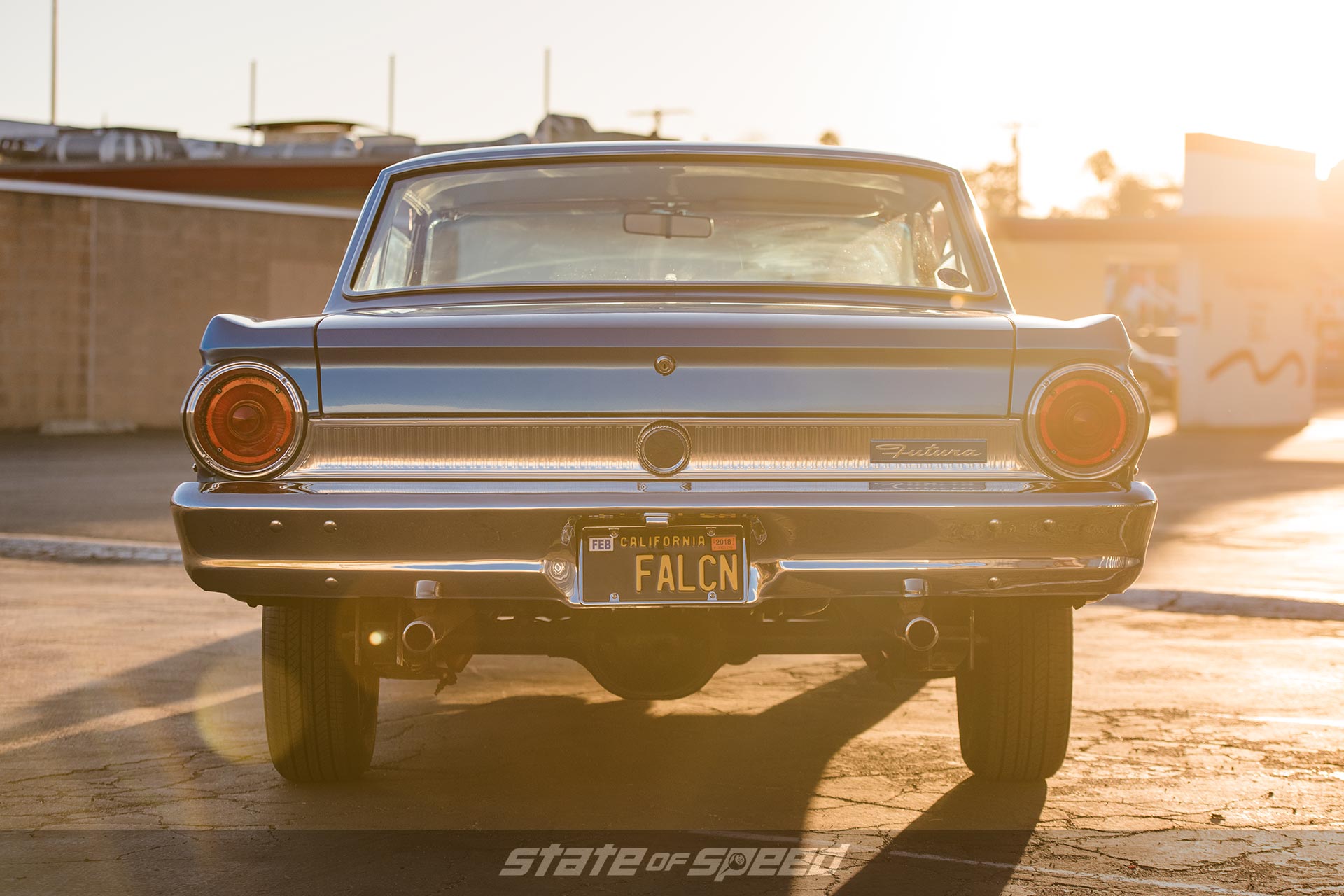 On the track, however, the Falcon continued to excel. In '63 Ford had contracted Holman & Moody to build three cars for European rallying in a laudable effort to promote the Falcon as more than family transport.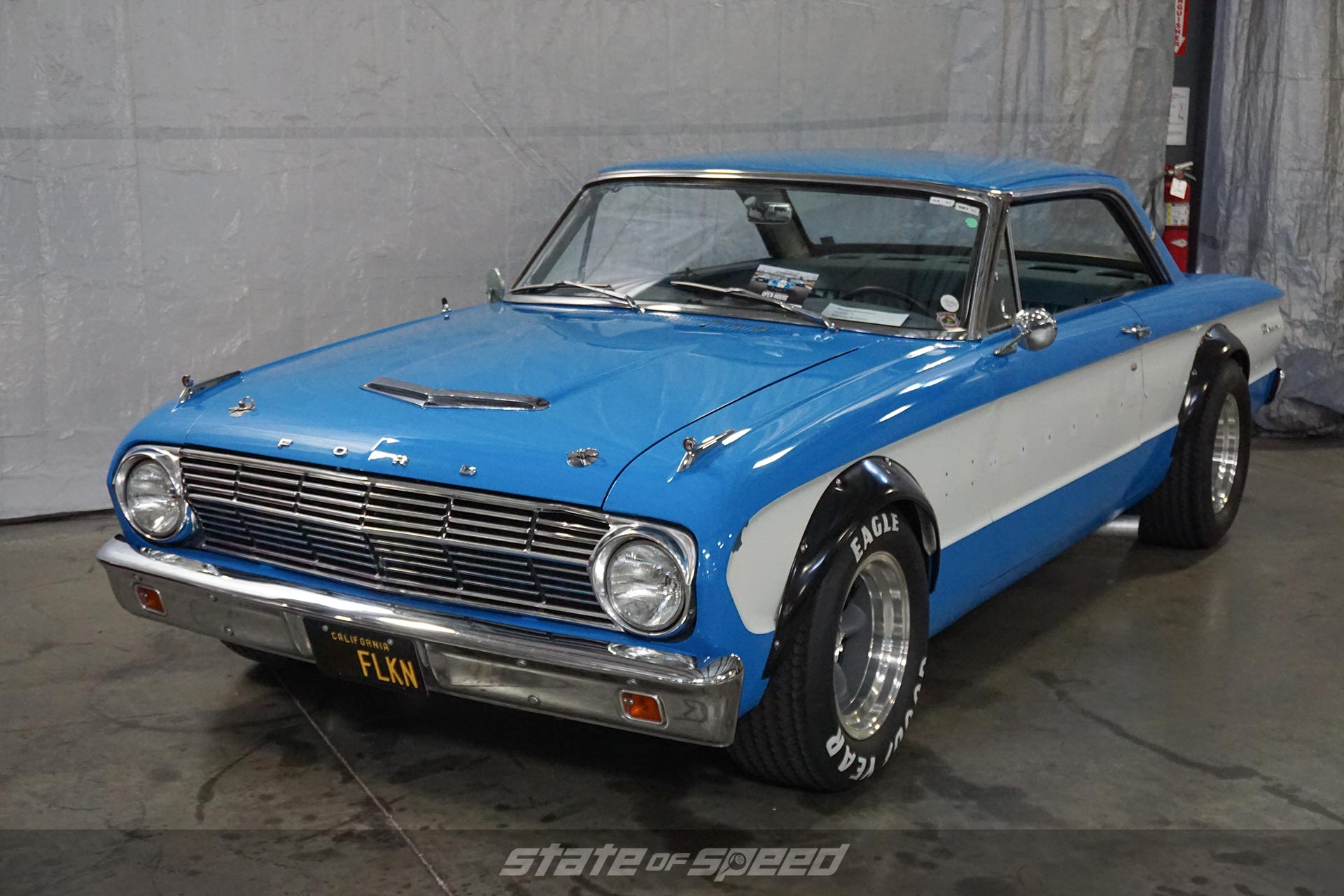 In England, Alan Mann Racing (AMR) became a Ford factory team racing cars in events as diverse as the Monte Carlo Rally to the 24 Hours of Le Mans. In '64 Bo Ljungfeldt and Fergus Sager set the fastest time on every stage of the rally. Meanwhile, at the Bonneville Salt Flats, the California-based team of Hope & Schottmuller ran a 260-powered Falcon in E Production Coupe and Sedan. According to Ron, "I bought a brand new Falcon, swapped out the 2bbl carb for twin 4bbls, drove to Bonneville from Los Angeles and went 136.77 mph. It was a great little car."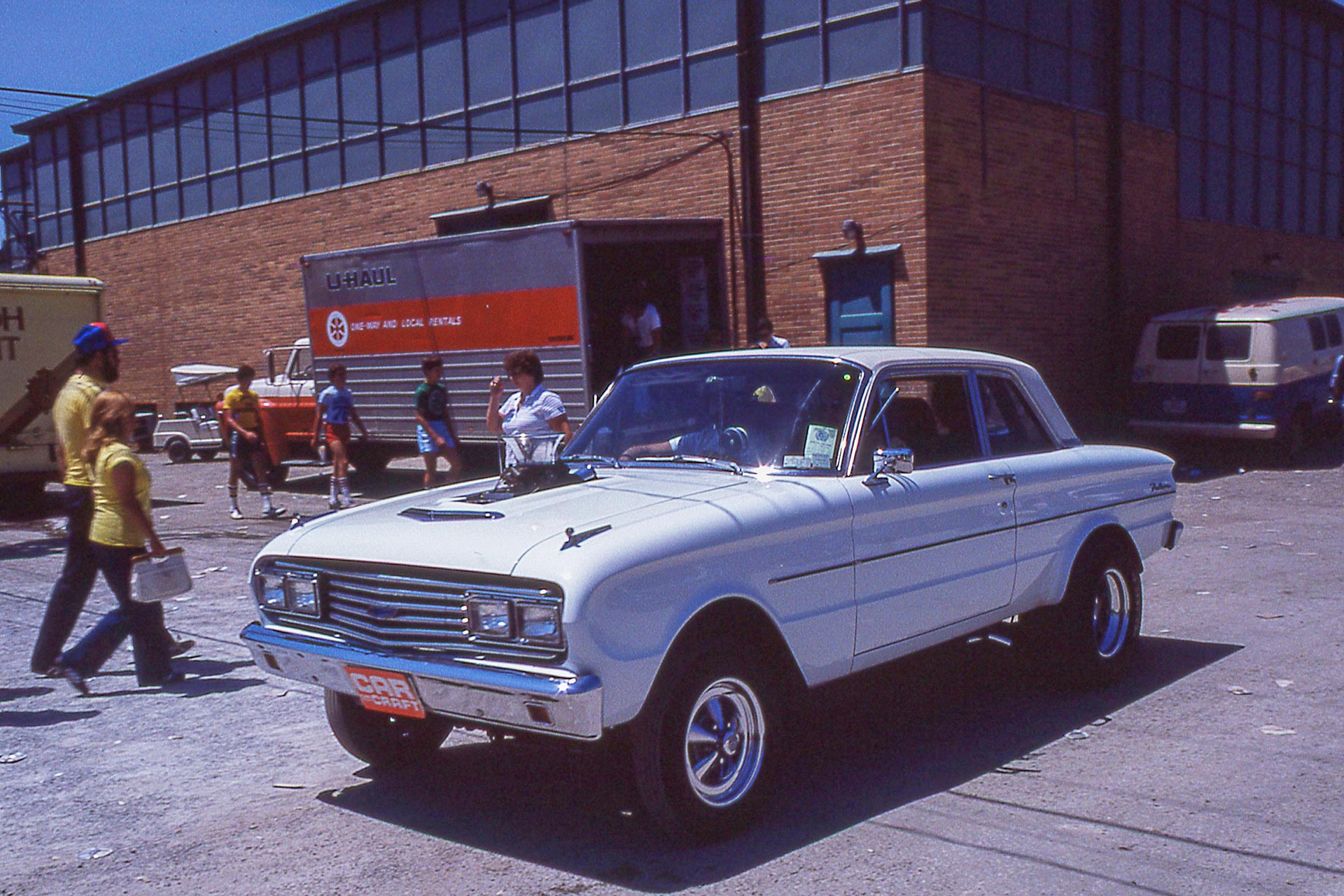 In '66, an AMR Falcon set the first ever 100+ mph lap of the Silverstone Grand Prix circuit with Sir John Whitmore driving. The following year, Frank Gardner driving a Group 5 Falcon for AMR won the British Saloon Car Championship.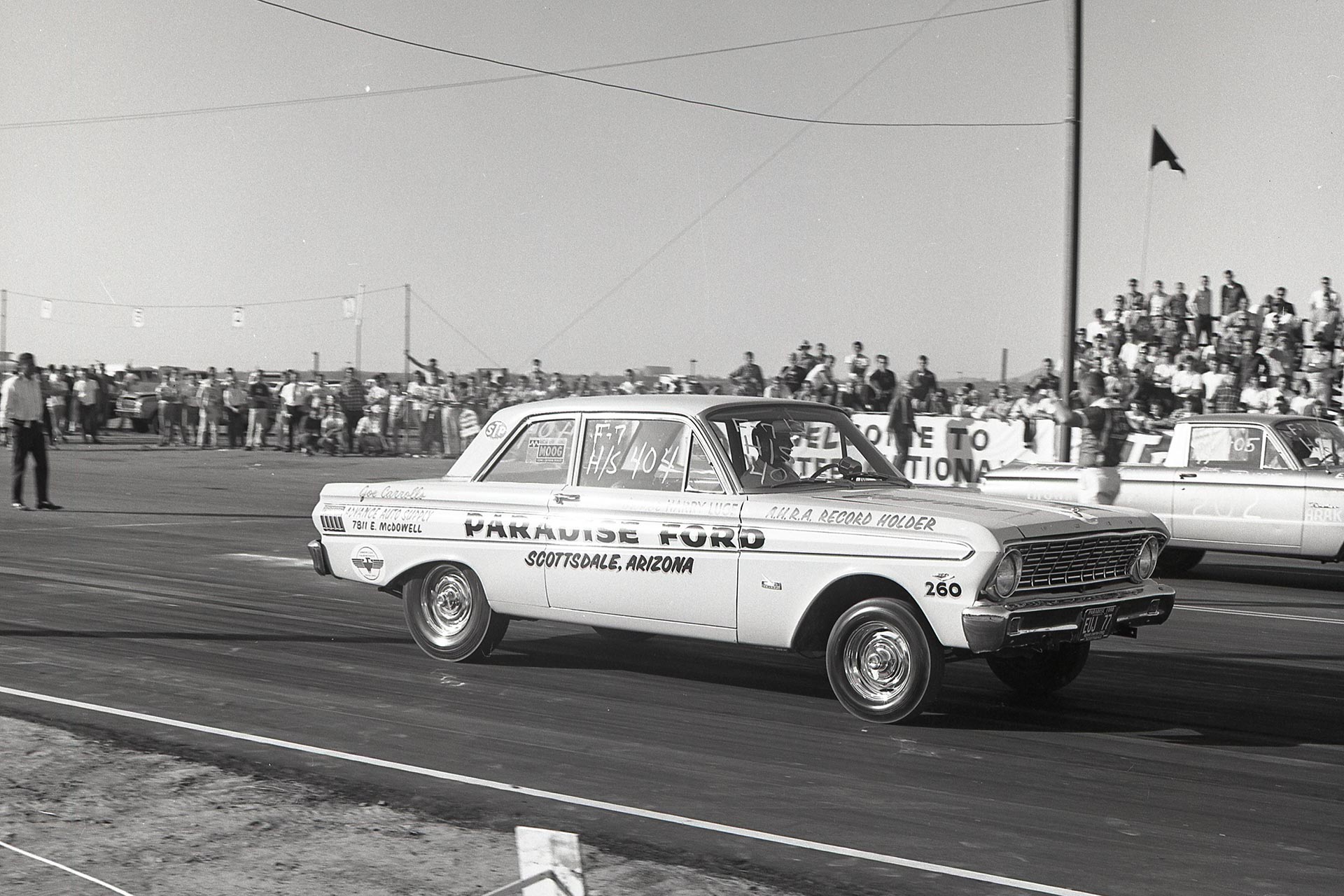 Back on the home front in the U.S., the Falcon was doing equally well in SCCA road racing, Trans-Am, and on the drag strips where, according to driver Dick Brannan, there were a couple of "factory" Falcons powered by 427 ci engines. One of the cars driven by Phil Bonner won Top Stock and Stock Eliminator at the '64 AHRA Nationals while Brannan won S/SX at the '64 AHRA Summernats.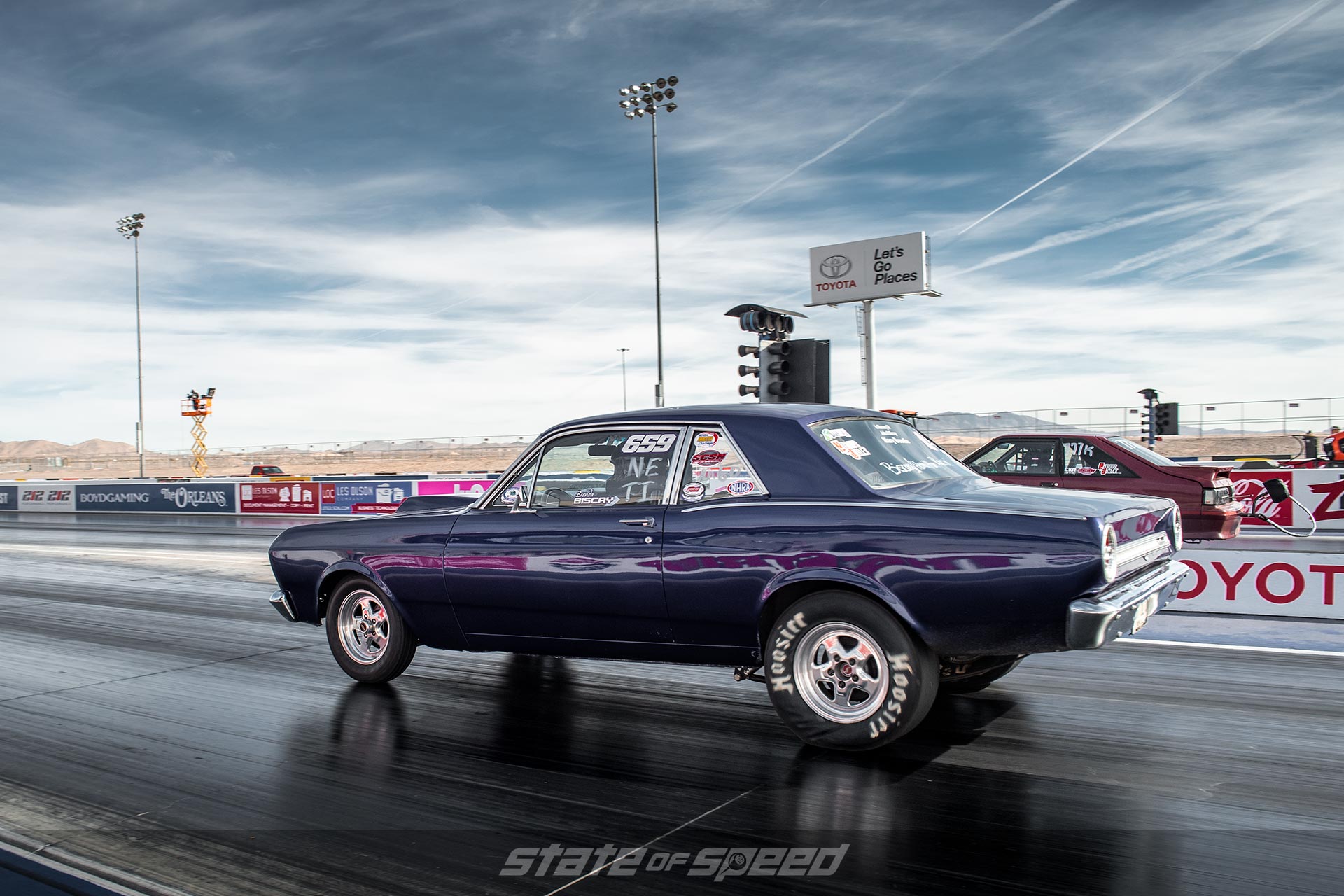 There would be two more generations of Falcon, the 1966-'70 version and the 1970-1/2 but the bird had flown and people had moved on. Nevertheless, the Falcon continues to hold a special place in people's hearts. It's an affordable, entry-level collectible that can be restored or modified without destroying its integrity. And, there's the Falcon Club of America at www.falconclub.com