Odd and Obscure Cars You'll Find at Barrett Jackson Scottsdale
There's no doubt that the majority of cars at Barrett Jackson in Scottsdale, Arizona are Muscle and Super Cars, but there's also a small niche of odd and obscure cars that may pique your curiosity.
1956 BMW Isetta 300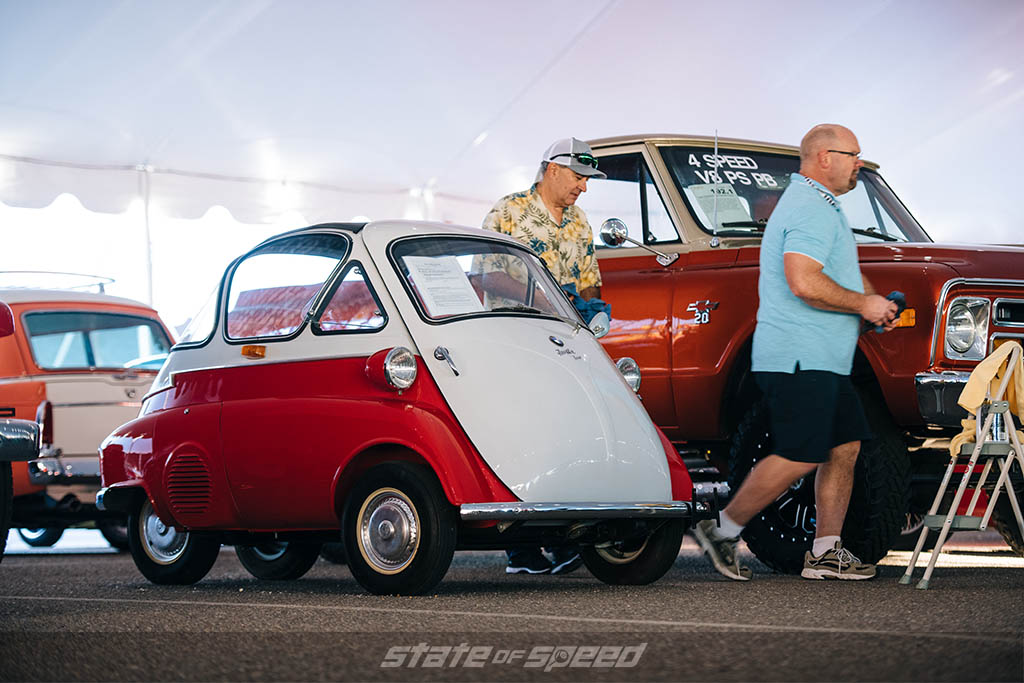 The first car on our list is a '56 BMW Isetta 300, which some may recognize as Steve Urkel's ride of choice from Family Matters. The beautiful two-toned red and white exterior catches your eye in a heartbeat. It even has a sunroof and an air-cooled 2 cylinder engine, just make sure the door is closed up front!
1937 Morgan F4 Roadster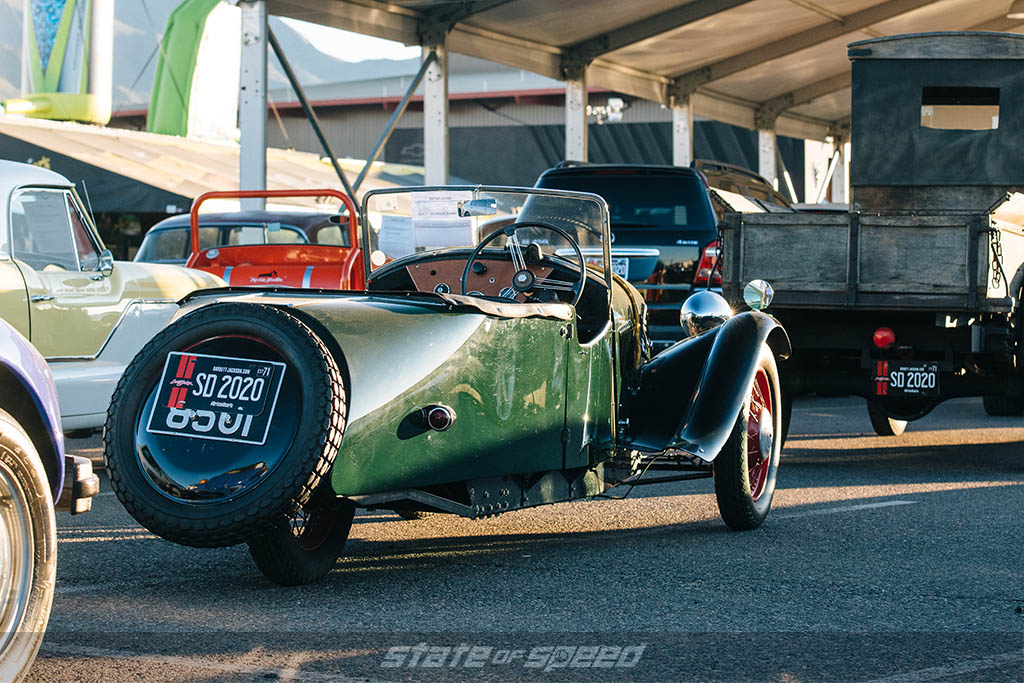 Next is a '37 Morgan F4 Roadster, and while in today's day and age we see three wheeled "cars" on a daily basis such as the Polaris Slingshot, they probably weren't your every day occurrence in the '30s. 
1952 Kaiser Henry J Custom Coupe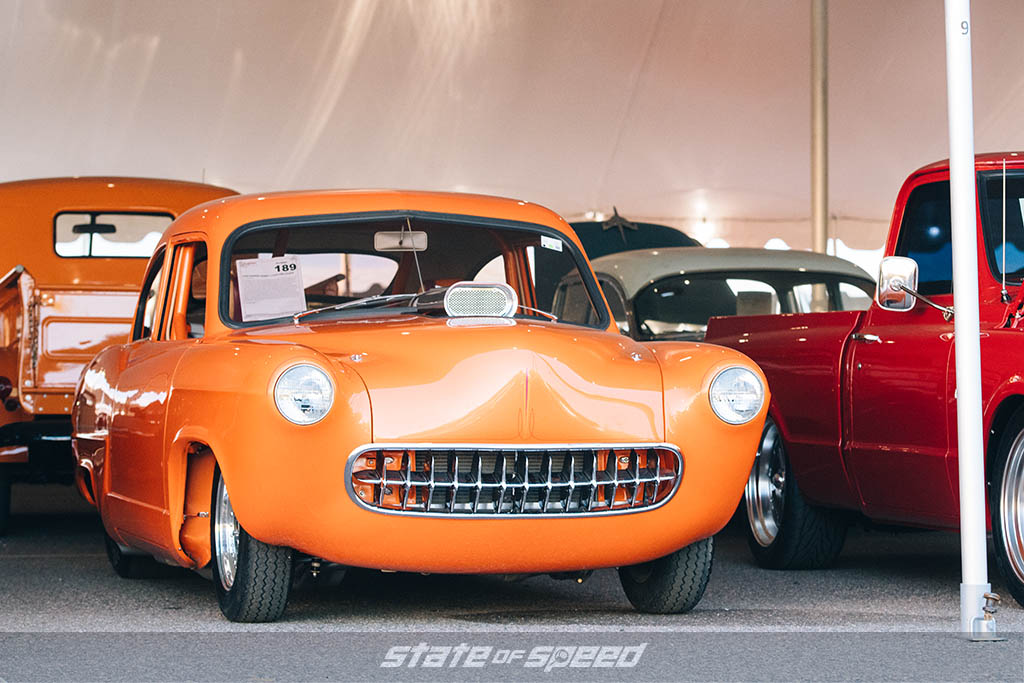 This '52 Kaiser Henry J Custom Coupe looks like it could have come straight from Whoville, but that doesn't take away from its coolness factor. Just look at that scoop!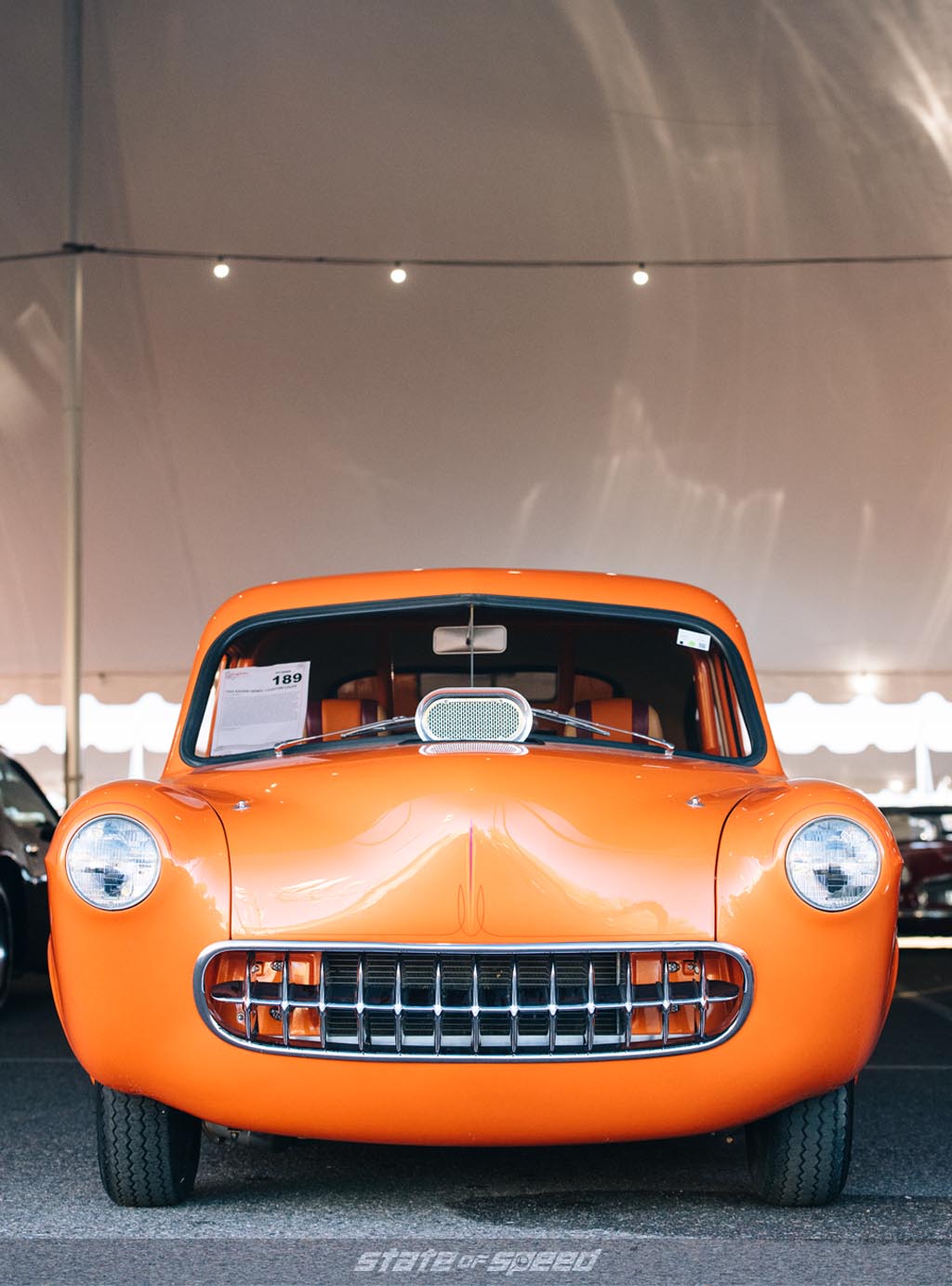 1985 Ford LTD Custom Station Wagon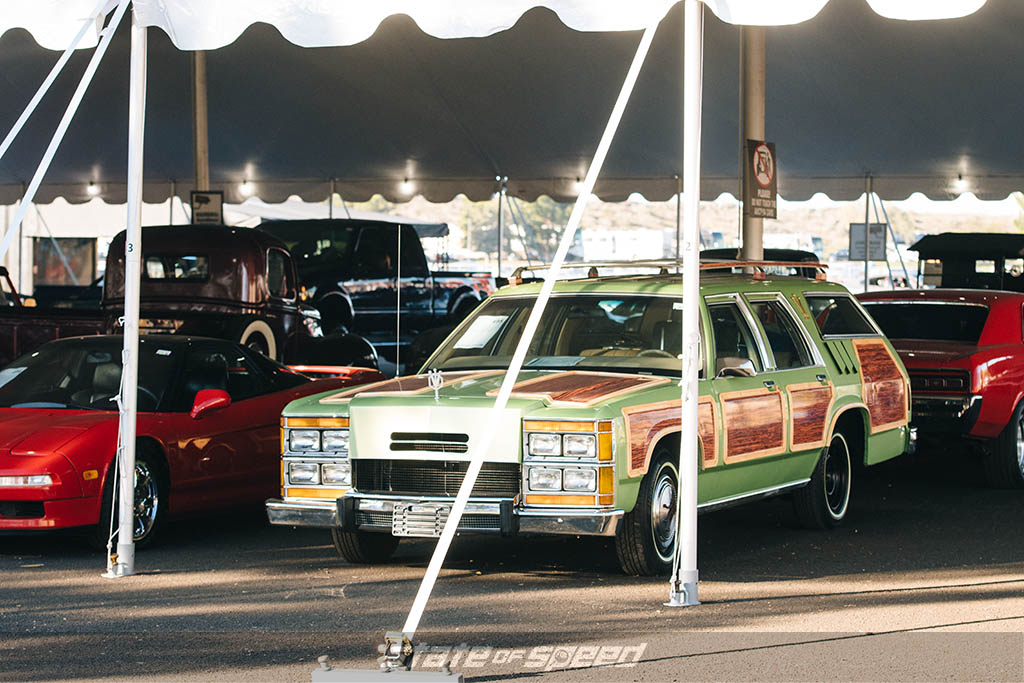 Here we have an '85 Ford LTD Custom Station Wagon, the "Family Truckster". Whether it's the wood paneling, the green paint, or the fact that whoever built it doubled down on the headlights, this thing sticks out like a sore thumb, and we are kind of digging it.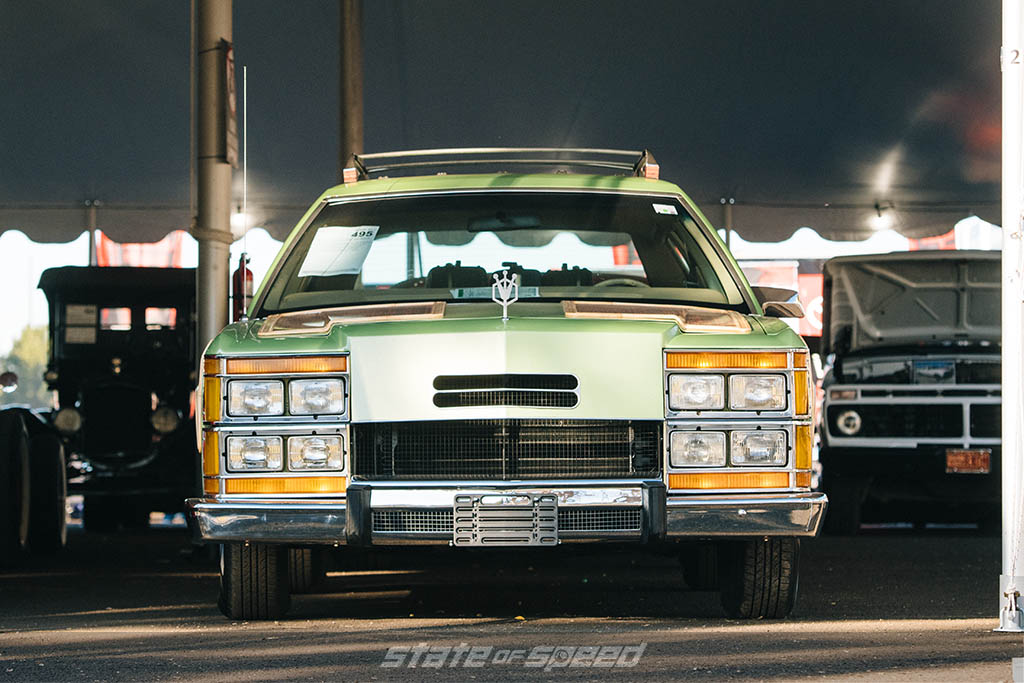 1971 Lawil S3 Varzina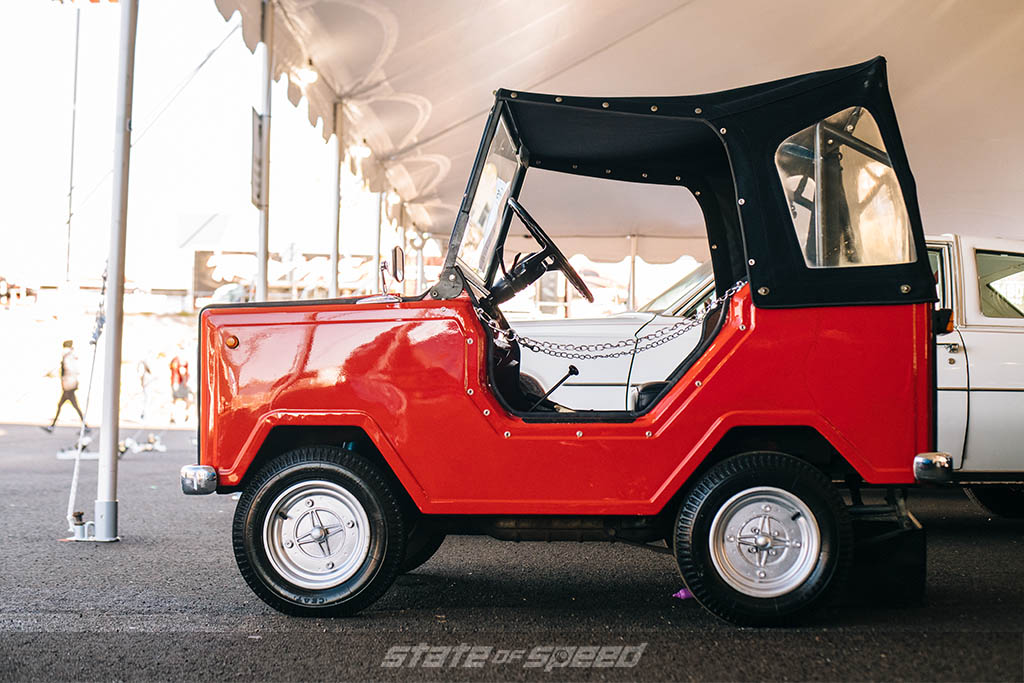 This boxy car is a '71 Lawil S3 Varzina, built by a company known for making these microcars. Nothing like some chains to keep you feeling nice and secure while driving. You'll want to stay out of this bad boys way with its whopping 12 horsepower.
1957 Jato Golf Cart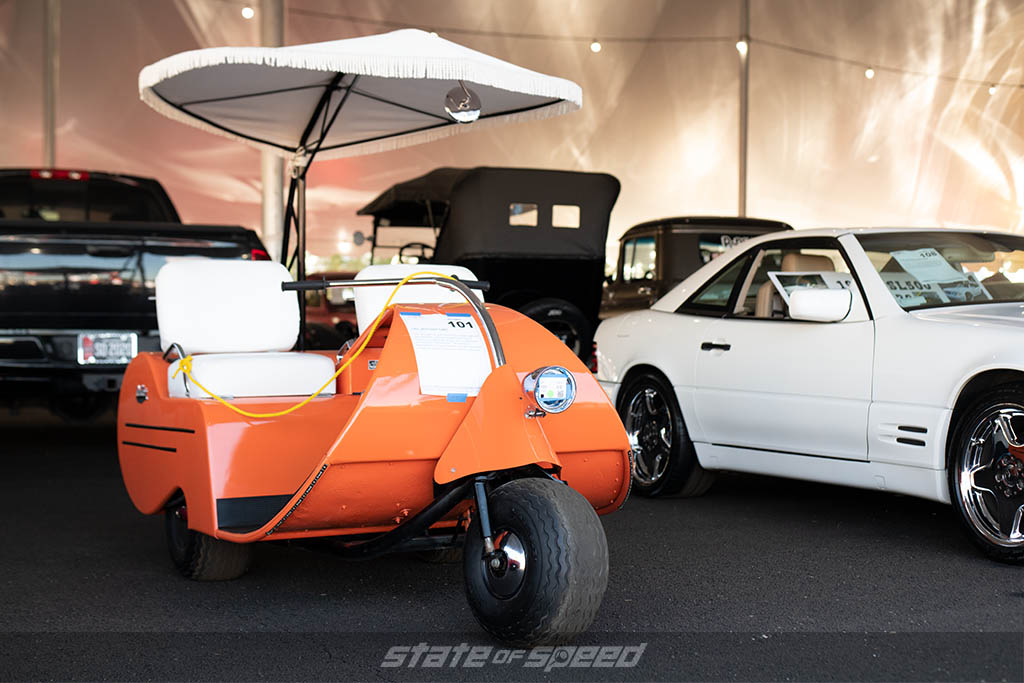 This executive '57 Jato Golf Cart is definitely one unique ride. Just imagine hitting the back 9 in the '50s cruising around in this puppy. From a fringed fabric top to original chrome, this thing is sweet! From the looks of those handle bars though, you better hope your passenger turns at the same time as you.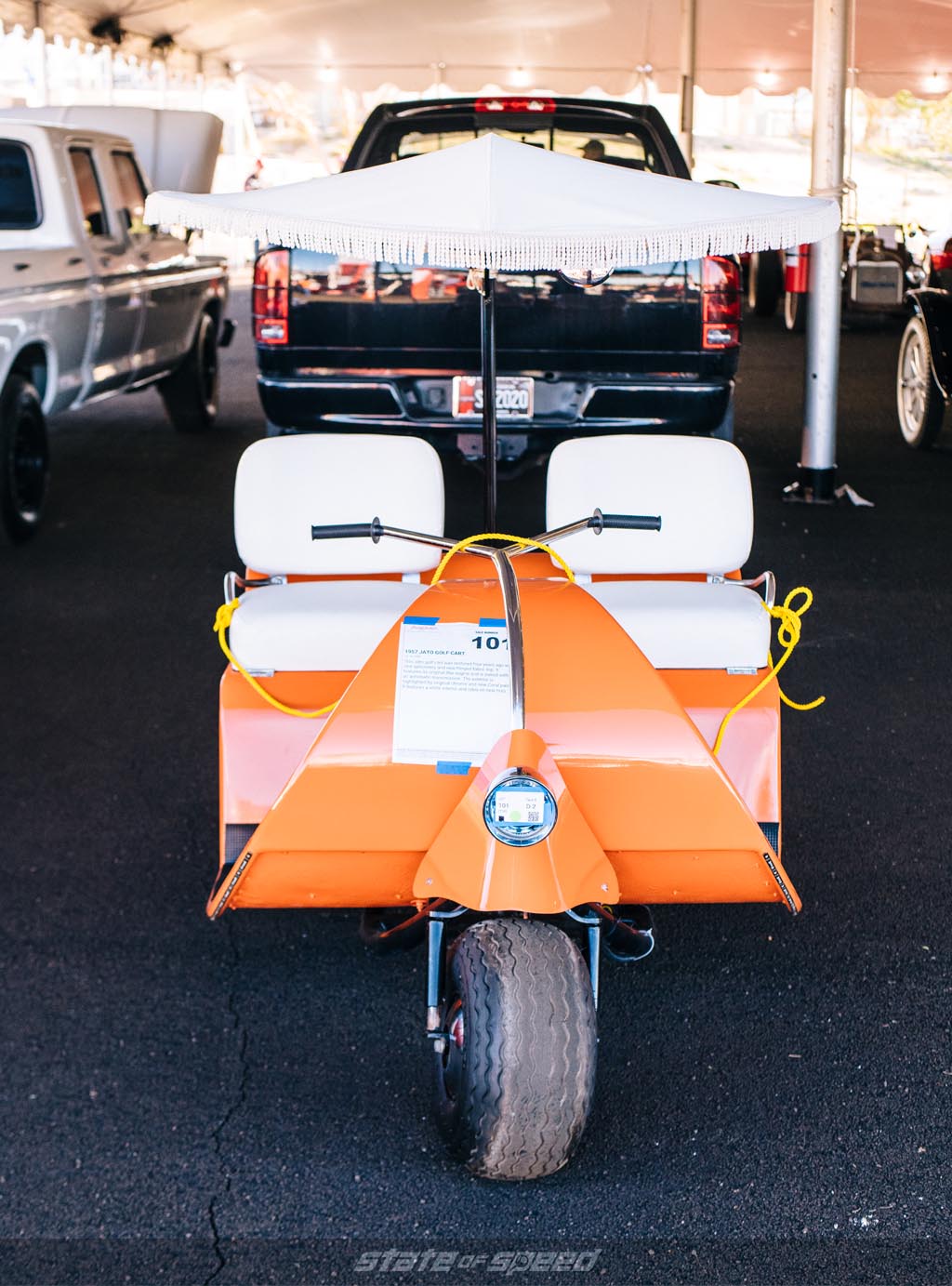 1972 Cadillac Custom Wagon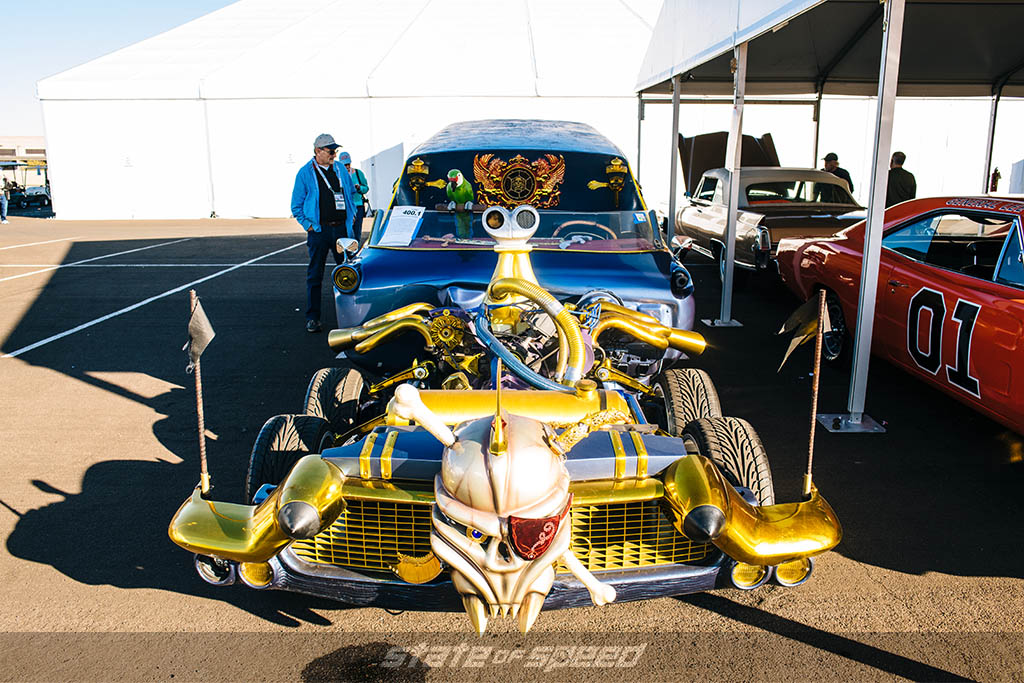 We end this list with what once was a Cadillac Hearse. While we're still trying to figure out what exactly is going on with this thing, we do know that it's named the "Pirate Surf Mobile". We are also sure that this thing purrs and definitely catches attention.
That does it for our list of some of the most odd and obscure cars at Barrett Jackson in Scottsdale, Arizona!