GMC Teases Their New All-Electric Hummer
Jan 30, 2020 – In a press release today, GM announced that the next generation of the Hummer is here and contrary to its predecessor's image of unmatched dead dinosaur consumption; all-electric. The new electric Hummer EV will be teased this Sunday during Superbowl LIV in an ad airing during the second quarter. The 30 second spot will focus on how quiet the truck will be despite its staggering performance capabilities. And the numbers? Staggering for sure. GMC anticipates that the new electric Hummer will produce 1000 hp and a jaw-dropping 11,500 lb-ft of torque making it go from 0-60 in 3 seconds. That's a pretty sharp contrast from the old image of a Hummer.
Unfortunately there are no images of the new truck except for this teaser of the front grill. From this we can see a clean and moderately futuristic design while still retaining similar design notes of its predecessor. The Hummer name is front and center with a tiny "EV" badge next to it to remind you that this isn't the same beast you knew before. If this new Hummer retains the hulking size and weight of the H1 or H2, it'll really say something about how far we've come with electric vehicle technology.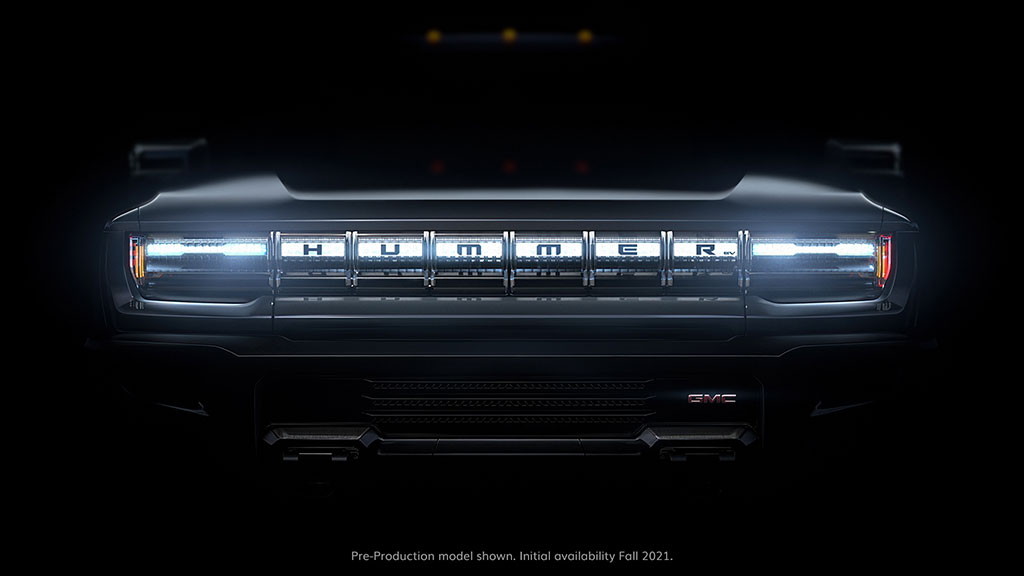 GMC also has a series of teaser videos available on their Youtube channel boasting the Hummer's capabilities. They're short, but you can definitely tell their aim is to highlight how quiet and powerful this new "all-electric super truck" will be.

Detroit will be the birthplace of this truck as GMC has also announced that they will retain production of their new electric vehicle products in the US. The future of automotive production in the US looks bright and undoubtedly electrified. The Hummer EV is slated to be revealed on May 20, 2020.