The All-New Lexus LC 500 Aviation Edition
November 04, 2020 – Look out Japan, that's no bird or plane, but surely a special edition Lexus LC 500 Aviation based off of the two! This plane-themed version of its LC 500 sporty coupe is Lexus' take on the aerodynamic crossover possible between automobiles and aviation.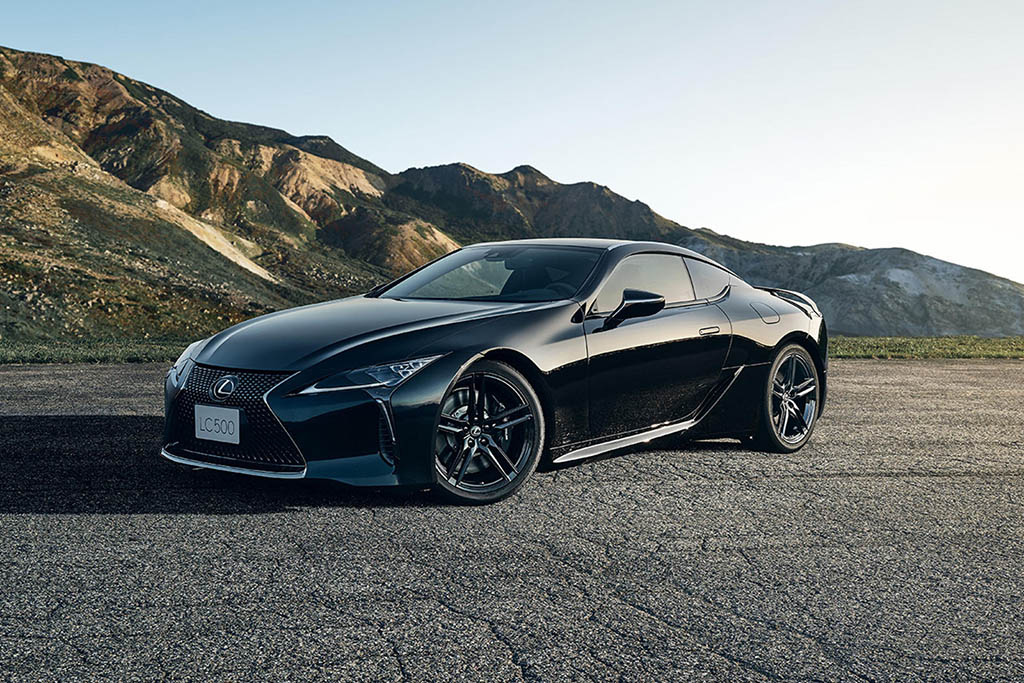 Because of its sleek design, you have too look close to notice the new curved carbon fiber reinforced plastic spoiler on the back of the car. It follows the arc of the trunk and includes two downturned functional winglets on either end, which generate a vertical vortex that smooths out any turbulence, improving the aerodynamics of the coupe. From this comes improved yaw response, direction changes, and steering response.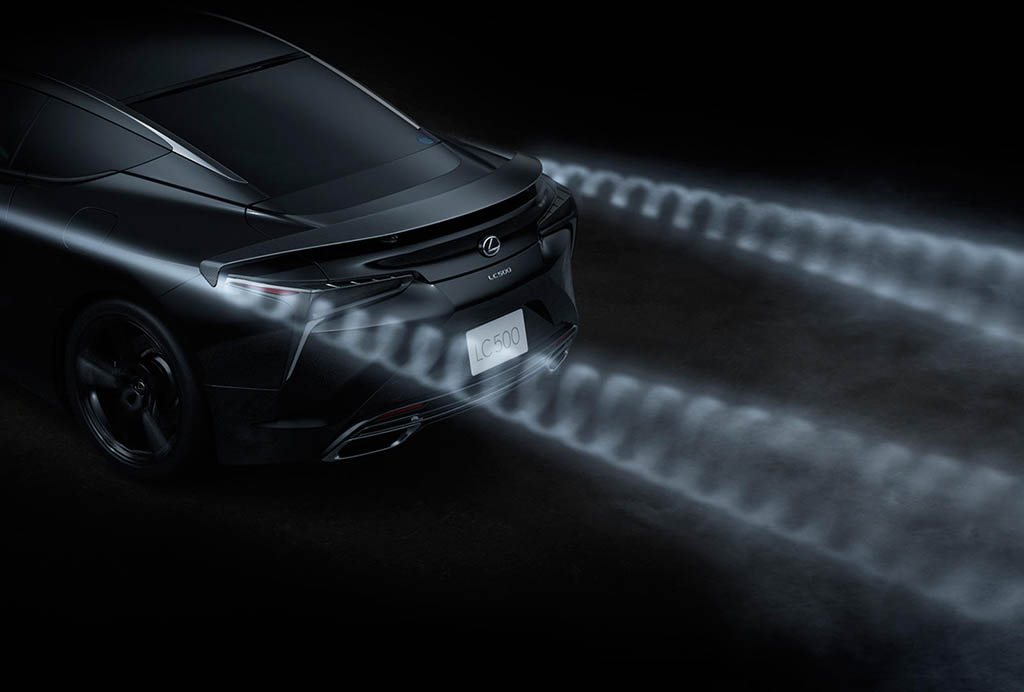 The best part about the spoiler? It was designed and made by a craftsman from the LFA project, the same one that created the 3d carbon fiber components on the past supercar. Also, aerobatic pilot, Yoshihide Muroya, shared his expertise on wings during the design process.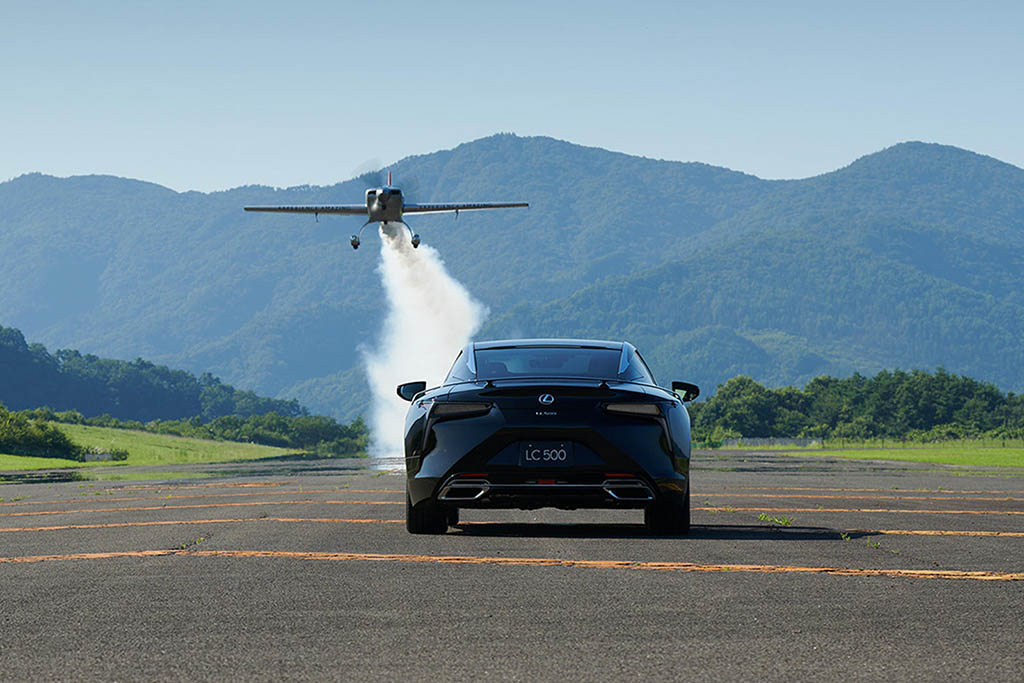 The spoiler isn't the only upgrade to this Lexus LC 500 Aviation. Also included are 21-inch split-spoke wheels, an all-black Spindle grill, a custom steering wheel and shift knob, and an "Aviation Black" interior.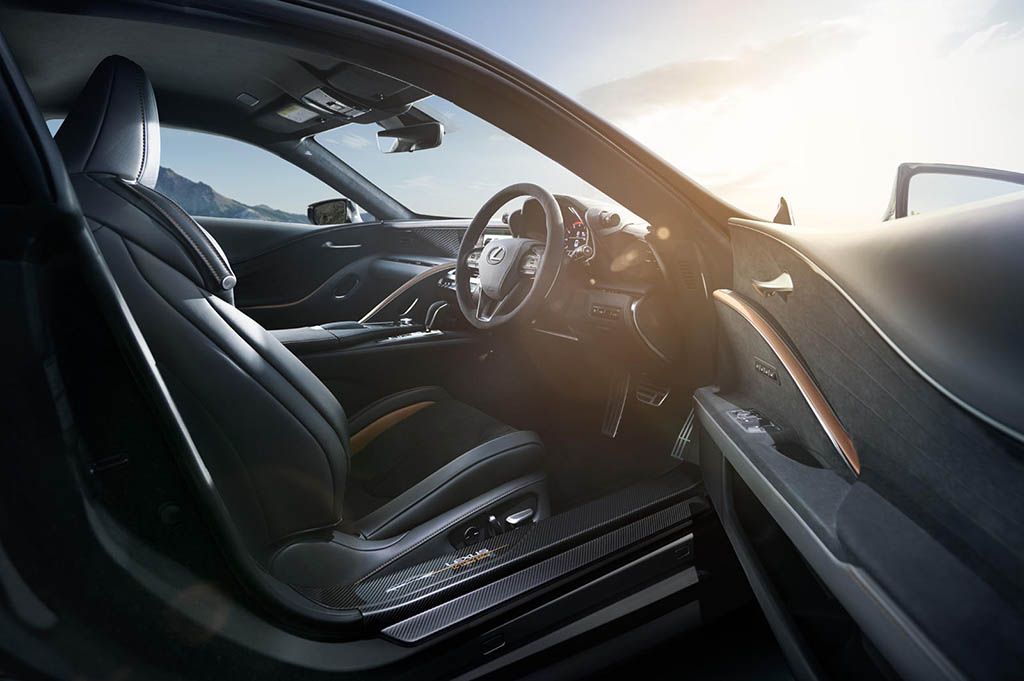 The Aviation package is available on both the Lexus LC 500 and LC 500H. However, Lexus is only producing 70 of these cars for Japan, with a cost of 15-million Yen, approximately $143,600.