2022 Volkswagen Golf R Adds Drift Mode to AWD
November 05, 2020 – If you thought Volkswagen couldn't squeeze more juice out of the 2.0 liter turbocharged engine in the Golf R, you'd be mistaken. VW just introduced the 2022 Golf R, and are claiming it is the most powerful production Golf of all time. Some may be disappointed that the standard Golf is no longer available in the US, but this new R is definitely the silver lining.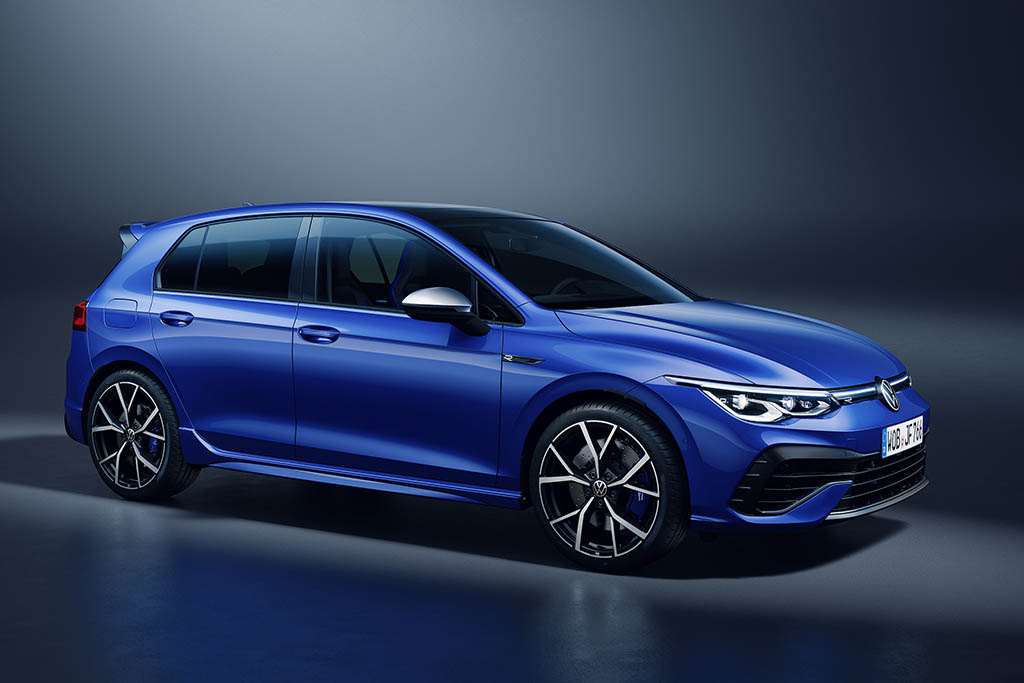 With its turbocharged 2.0 liter engine, the 2022 Volkswagen Golf R can put out an incredible 315 hp, 27 more than the previous generation. This boost in power, along with an all-new torque vectoring all-wheel-drive system, launch the Golf R to 62 mph in just 4.7 seconds, with a top speed of 155 mph. When it comes to the transmission, all buyers can choose between a six-speed manual transmission or an optional seven-speed DSG.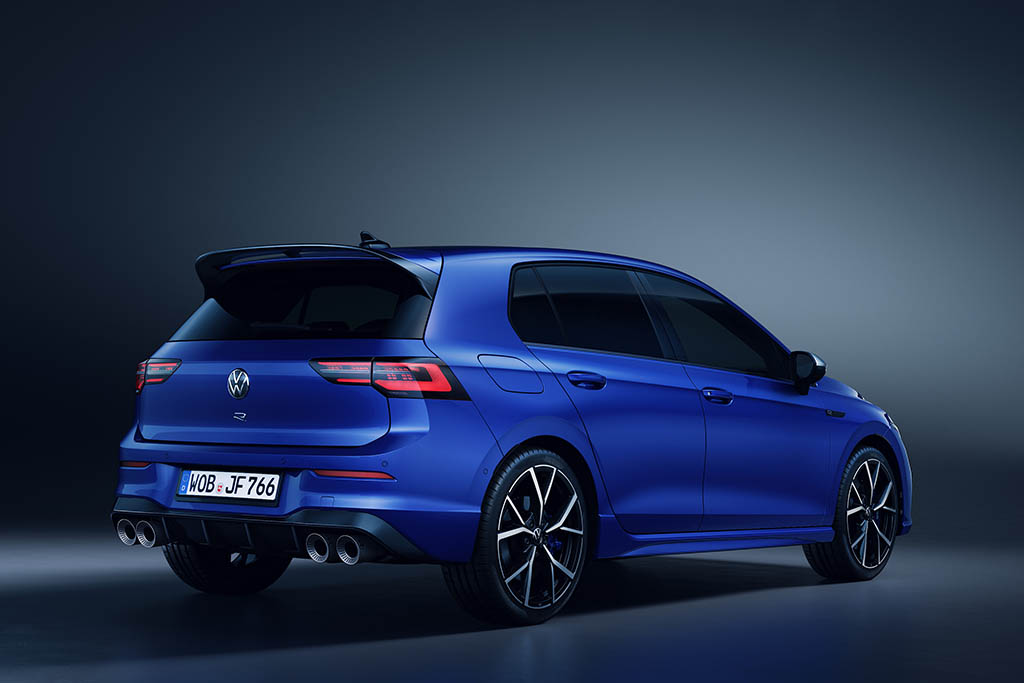 Every Golf R generation has come standard with AWD, but this new generation boasts something new and improved. A new rear differential distributes power variably between the axles. If you're ready to slide it through a corner, the system can be put in "Drift Mode", which allows up to 100 percent of the torque to be sent to the outside wheel. Another driving profile known as "Special" was configured for the Nurburgring. This profile has softer damping settings to make sure the Golf R can maintain maximum contact with the road.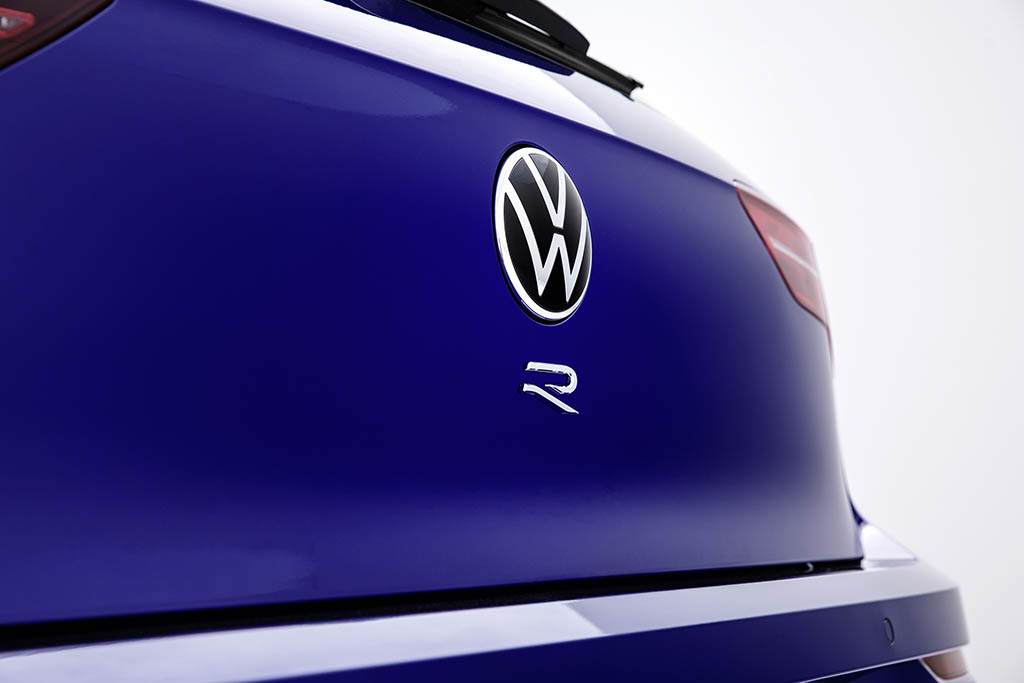 On the exterior, the Golf R gains a new front bumper featuring a motorsport-style splitter. It also features a new daytime running light at the top of the radiator grille, stretching all the way into the fenders. On the rear bumper, a newly designed high-gloss black diffuser can be found. The production will be limited to three colors, including Lapiz Blue Metallic, Pure White, and Deep Black pearl Effect.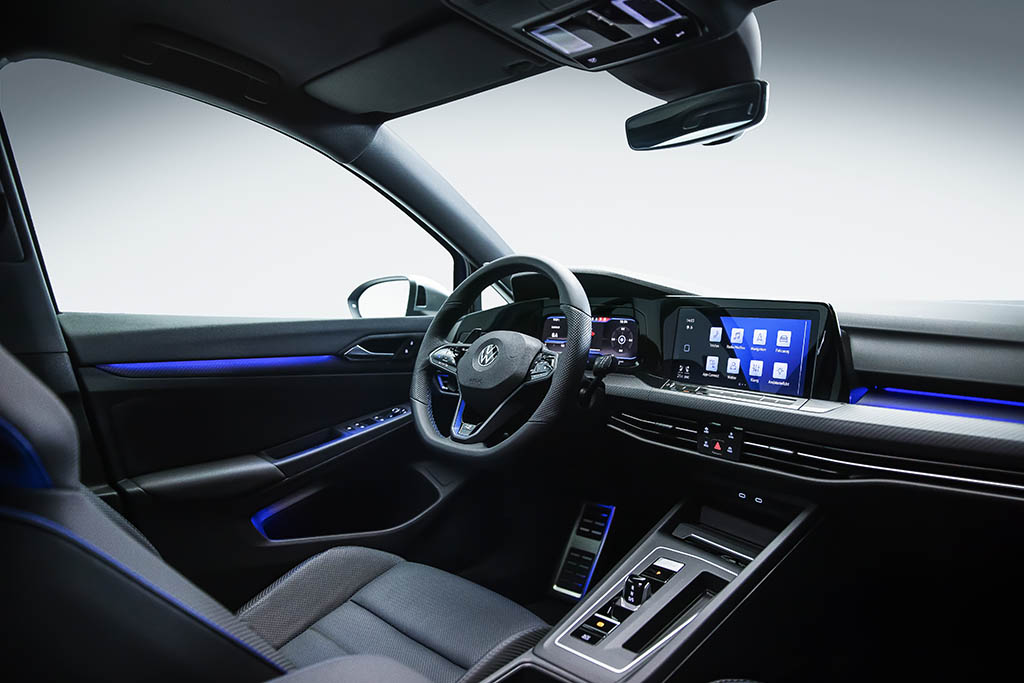 The inside of the 2022 Volkswagen Golf R has gone a bit more digital, allowing for more customization within the cockpit, while a 10-inch Discover Pro touchscreen display greets the driver. The driver and passenger seats have also been upgraded to sportier leather seats, along with a heated and multifunction leather sport steering wheel.
Overall, the all-new 2022 Volkswagen Golf R is going to be a force to reckon with. It will go on sale in the US beginning late next year. No price has been announced, but the previous model started just above $40,000.