The Lamborghini Huracán STO: A New V10 Masterpiece
November 18, 2020 – Whether or not you can pronounce oo-ra-KAHN, you are sure to appreciate the newest V10 added to the lineup, the Lamborghini Huracan STO, with the STO being short for Super Trofeo Omologata. Based off of the Lamborghini Huracan Super Trofeo EVO and GT3 EVO race cars, the STO has deep roots in Lamborghini's Quadra Corse motorsports. For the Lamborghini Huracan STO, they have gone above and beyond to create a unique, lightweight Lamborghini with next level aerodynamics and race car engineering.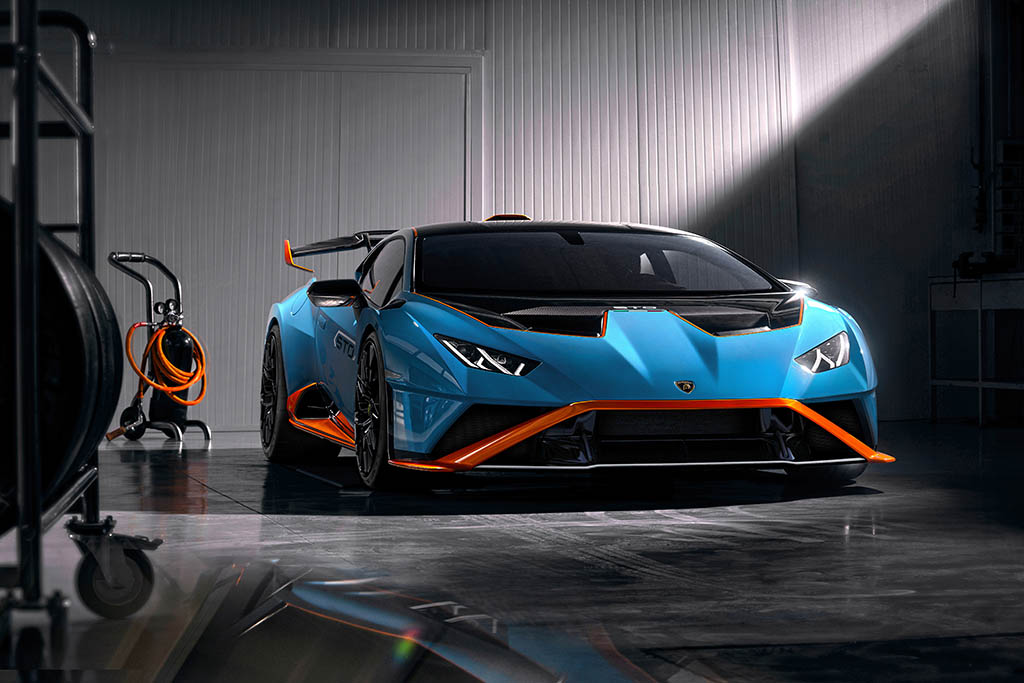 At the heart of the Lamborghini Huracan STO is a naturally aspirated V10 , feeding its rear wheels 640 hp. The v10, along with a 7-speed LDF dual-clutch transmission, launches the STO to 60 mph in 3.0 seconds, 120 in 9.0 seconds, and gets it to a top speed of just under 200 mph. The Lamborghini Huracan STO isn't just about delivering power, however. With superior aerodynamic efficiency, extensive use of lightweight materials, and first-class braking performance and steering, the STO is a natural born racecar, making every drive a track experience.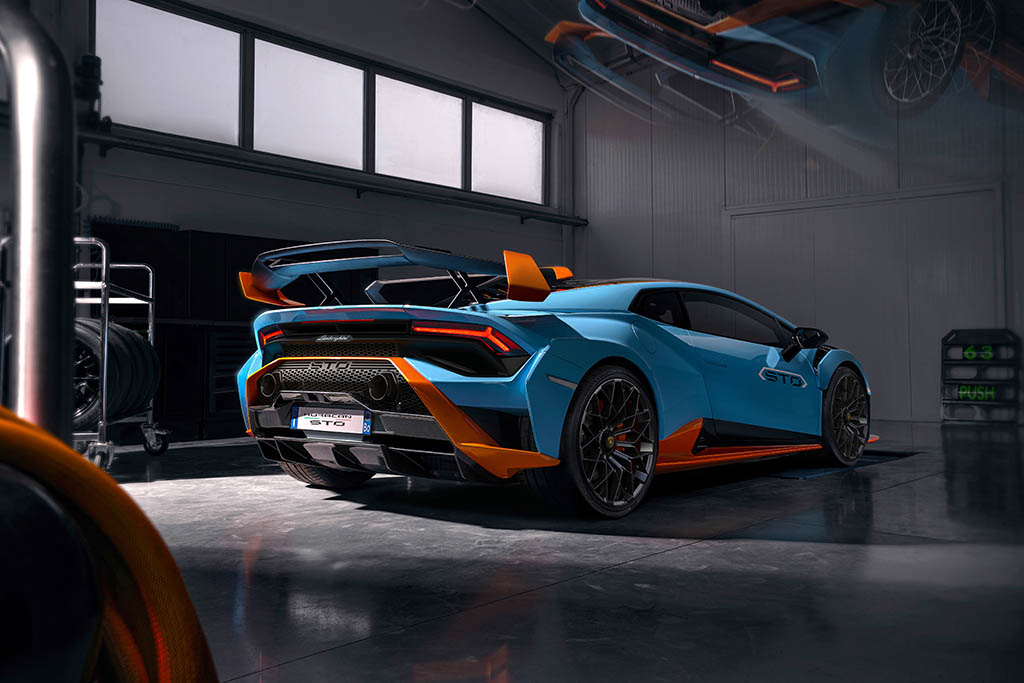 Though similar in shape to the original Huracan, the new Lamborghini Huracan STO sports an entirely new exterior design, focusing heavily on aerodynamics to optimize airflow. Every aspect of the STO's aerodynamic solutions are inspired by Quadra Corse racecars.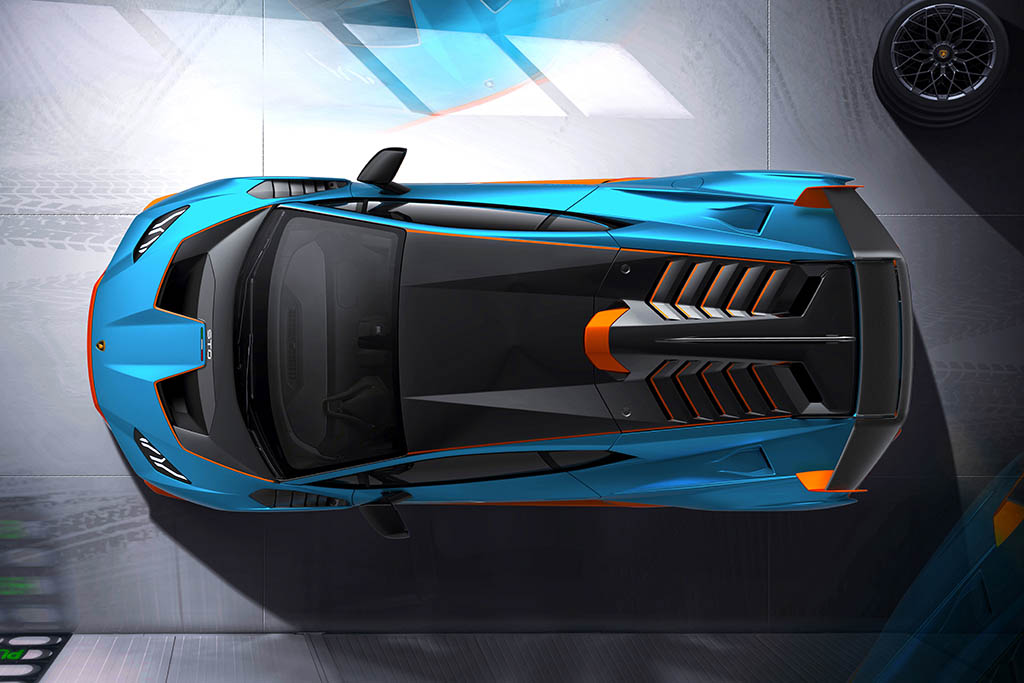 The cofango as Lamborghini calls it, or combination of hood and fenders, has integrated air ducts, a front splitter, and louvers. The reason Lamborghini uses such a feature is purely because it is lightweight and a timesaving access feature in motorsports.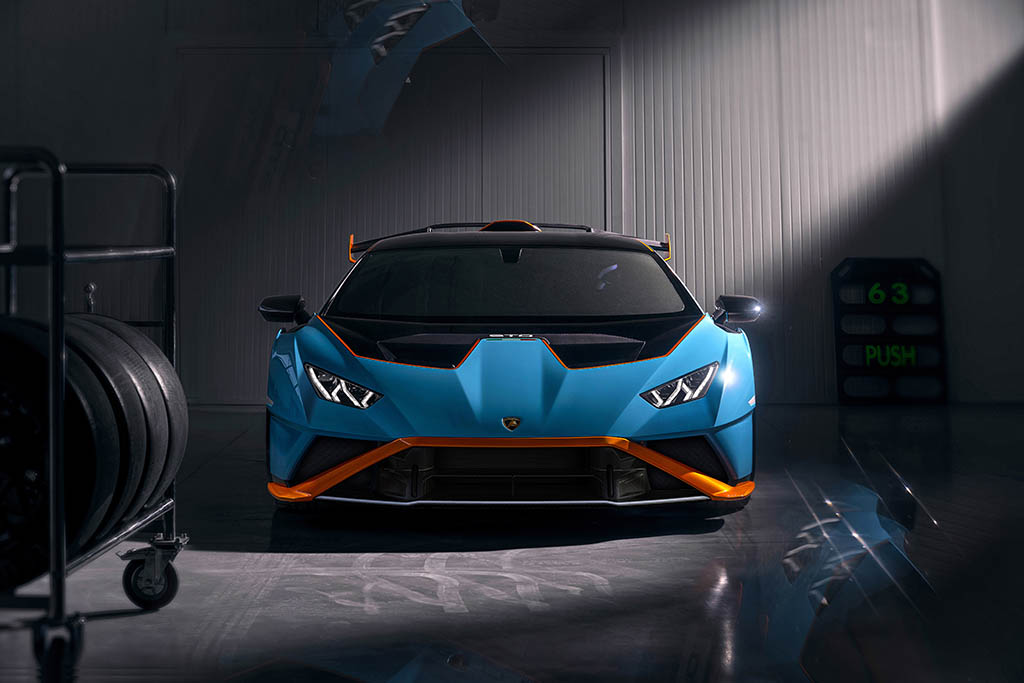 The rear bonnet of the new Lamborghini Huracan STO has been revised with such features as an integrated air scoop for air-cooling the rear underwood, and a "shark fin' that improves the STO's dynamic abilities when cornering.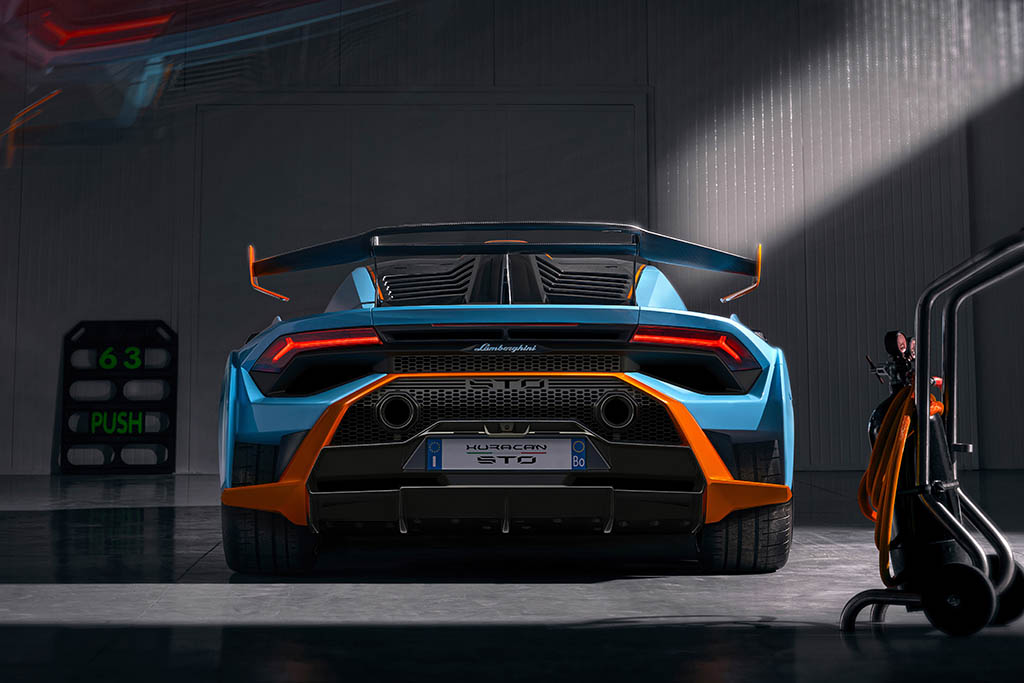 The Huracan STO's exterior is made up of more than 75% carbon fiber, making it incredibly light while increasing integrity. Lamborghini's engineers even used a new technique, called a carbon fiber sandwich, that uses 25% less carbon fiber material while maintaining the same structural rigidity.
With an increased wheel track, stiffer suspension bushing, anti-roll bars, and other racing bred technology, the STO delivers all the emotion of a racecar while providing a comfortable road experience.