The Lamborghini Essenza SCV12: 40 Made for the Ultimate Track Experience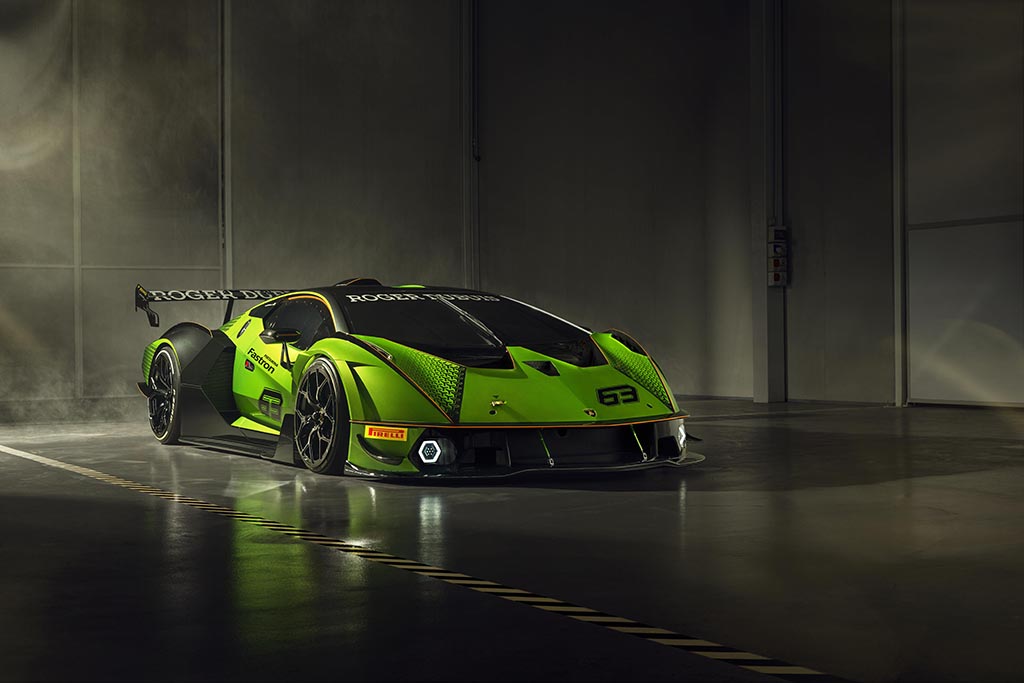 July 17, 2020 – Automobili Lamborghini strikes again this year with another limited edition hypercar, this time with the most powerful V12 they've ever produced and only available for track-use; Introducing the Lamborghini Essenza SCV12.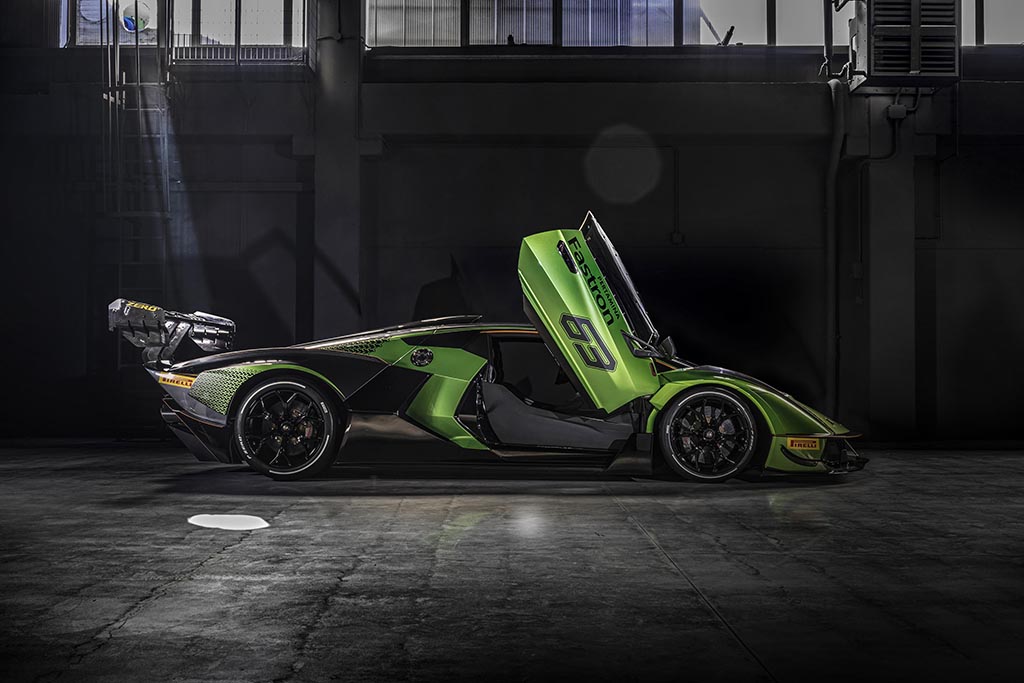 Only 40 of these cars will be made, and if you happen to own one, Lamborghini will actually keep it in a garage in a hangar for you. Funny enough, they will also have a camera in the hangar so you, the owner, can keep an eye on your car through an app. The hangar is not just some parking spot, it is also the new Lamborghini Headquarters. The car will stay there until Lamborghini puts on a Track Day, starting in 2021, in which they'll take the car to one of several top-level tracks for you, and you'll be able to lap your 830 hp Essenza, and get tips from drivers such as Emmanuele Pirro, and Marco Mapelli.
Developed by Lamborghini Squadra and designed by Lamborghini Centro Stile, the Essenza SCV12 is a direct descendant of past cars from the Lamborghini lineup, such as the Miura Jota and the Diablo GTR. Fitted with a 6.5-liter, naturally aspirated V12 producing 830 hp, you can see why they are calling it their most powerful V12 yet. Connected to a six-speed sequential transmission and an adjustably locking differential located at the rear-axle, this powerhouse will have no problem hitting the apex and flying through the straight-away.
Going back to the availability only for the track, the Essenza SCV12 was created for such use. Every aspect of the Lamborghini Essenza SCV12 was engineered with solutions derived from their extensive racing history. With a power-to-weight ratio of 3.7 pounds per horsepower, the Essenza not only whips around a track, but is lighter than a Huracan, and most definitely an Aventador.
Power aside, the Lamborghini Essenza just looks powerful. With a roof-mounted ram-air intake, an enormous rear wing, and a plethora of scoops and flaps, this is not something you want to see coming up on you in your rear view mirror at the track.
There isn't a price yet on the Essenza, but be prepared for something hefty, that is, if you're already a loyal Lamborghini customer. With only 40 being produced, and a slick app to check on your Essenza before your head hits the pillow at night, you're going to be looking at a lot of zeros in that price. Nonetheless, this Lambo is extremely cool and gives us a solid glimpse into the future of racing technology.