2021 Audi R8 Panther Goes RWD
December 03, 2020 – A new 2021 Audi R8 RWD brings on an exclusive model limited to just 30 units, the 2021 R8 Panther edition. Announced at just the right time for the holiday season, this new Panther edition R8, seen before on the RS5, is chock full of some unique design cues. Both interior and exterior of the car are going to get some incredible new design elements.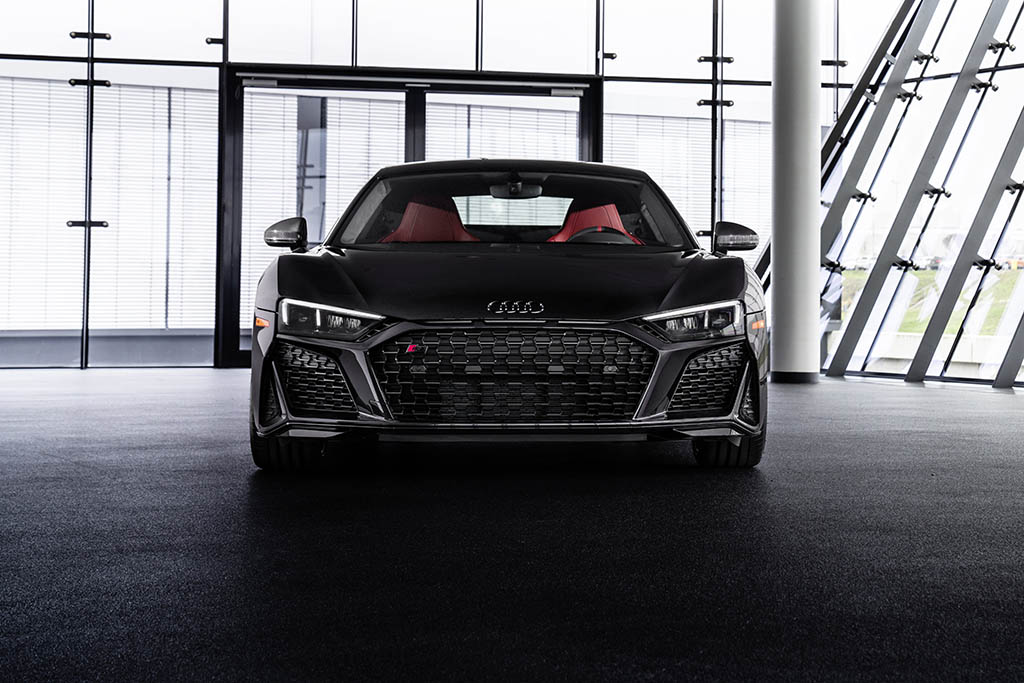 A Tuned Chassis
To begin, Audi had to specially design the chassis of the 2021 R8 Panther to allow for a rear-wheel-drive application, as it will not be coming with their trademark Quattro system. The chassis has been specifically adapted for rear-wheel drive, including the use of a solid rear axle, stiffer front anti-roll bar, and an increase in negative camber on the rear wheels. The R8 also comes with electromechanical power steering, which frees the car of any torque steer, and also enables precise handling and driver feedback.
The Power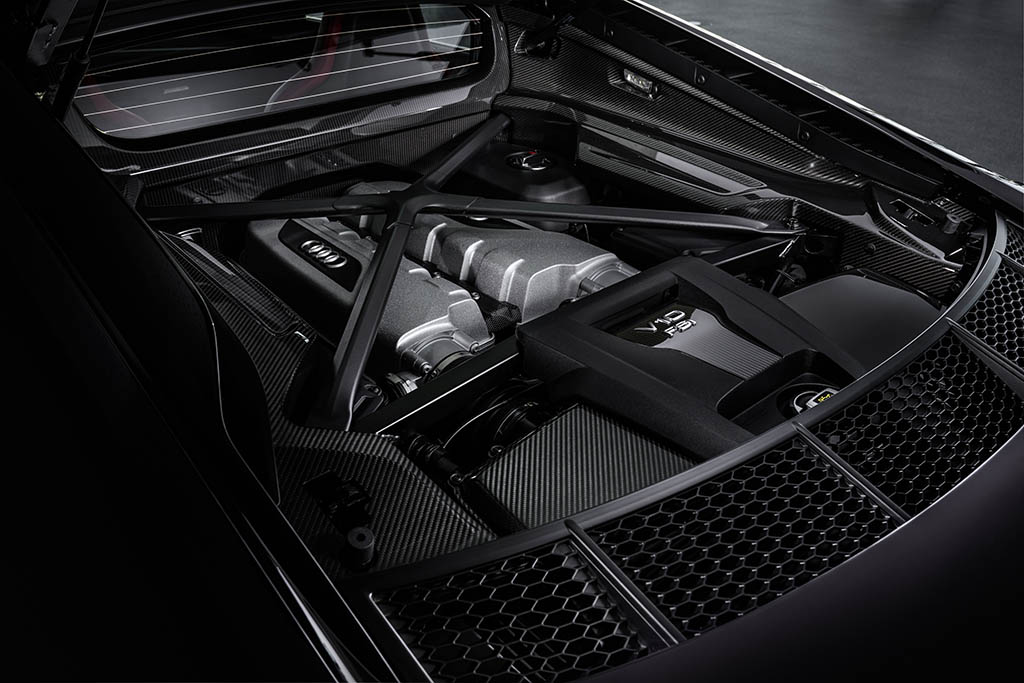 Featuring a 5.2-liter FSI V10, which produces a powerful 532 horsepower and 398 pound-feet of torque, the 2021 R8 Panther can sprint to 60 mph in 3.6 seconds, an impressive feat considering the loss of power going to the front wheels. The limited edition model can also reach a max speed of 201 mph.
Other Special Content
All 50 units will come from the factory with an exclusive Panther Black crystal effect paint with carbon exterior mirror housings. As for wheels, the R8 Panther will come equipped with 20 inch milled cut wheels, finished in matte black with red trim, wrapped in summer performance tires. The colors of the interior are similar to those of the wheels, black with red stitching. A sport exhaust system also amplifies the full bodied sound of the V10 engine, and can be adjusted depending on the driving mode the car is in. Every inch of the 2021 R8 Panther has been customized, mostly in Black with red accents. If you're looking for a powerful naturally aspirated V10 with rear-wheel drive, then the 2021 R8 Panther may be for you, that is, if you can afford the $183,300 price tag.