Audi Returns to Rally Racing:
Competing in Dakar 2022 with Electric-Drive Platform
December 10, 2020 – For the first time ever, Audi will be competing in the famous Dakar Rally in 2022 with an innovative prototype vehicle. Utilizing an electric drivetrain powered by a high-voltage battery paired with an efficient energy converter, Audi plans to spearhead a future for the company in cross-country rallying motorsport.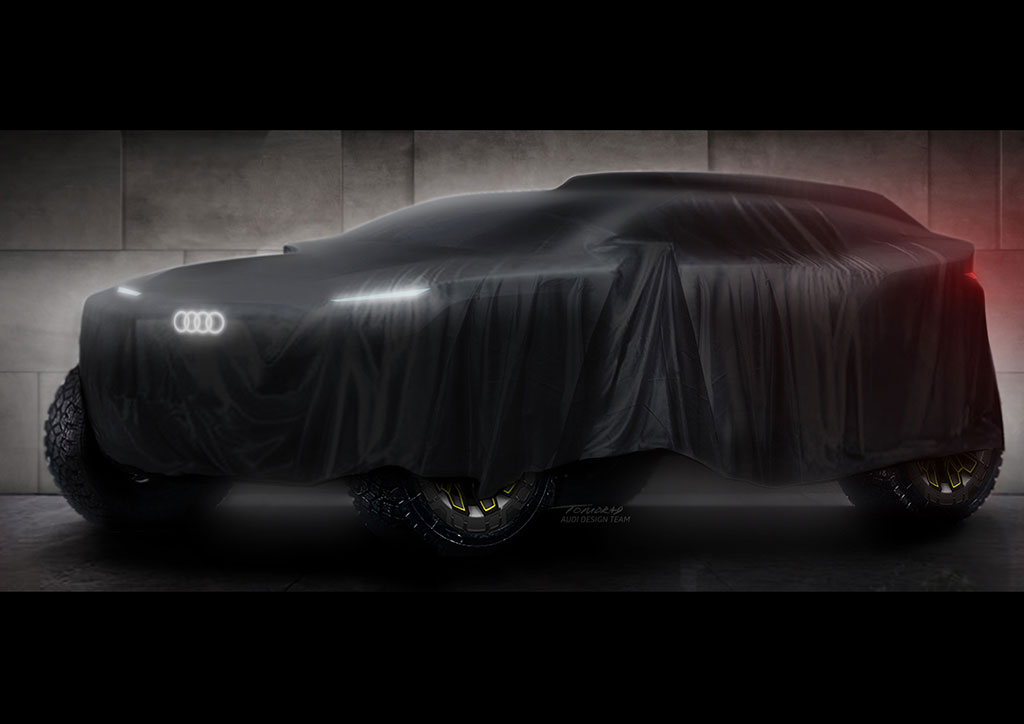 Once a trailblazer in the rally world with their Quattro sub brand, Audi plans to make a triumphant return to the scene bringing a factory team back to the dirt stages. And what better way to start than with one of the most extreme and dangerous rally races out there. Audi plans to use their new electric drive system that charges the high voltage battery while driving. The Dakar Rally's tough conditions and demand for endurance became the perfect test for the platform. Audi hopes to showcase the durability of their new electric-drive platform and once again become an icon in the rally world and lay the groundwork for developing the platform for production use.