The $8 Million Bugatti Centodieci: A Modern EB110
Feb. 15 – If you thought Bugatti couldn't come up with an even more powerful and unique supercar, then you're in for a surprise from the French car manufacturer — the first prototype for series development of a W16 engined Bugatti Centodieci has come to fruition. This highly-exclusive, high-performance machine is a tribute to the legendary EB110, evoking automotive history and showcasing Bugatti's excellent coach building expertise.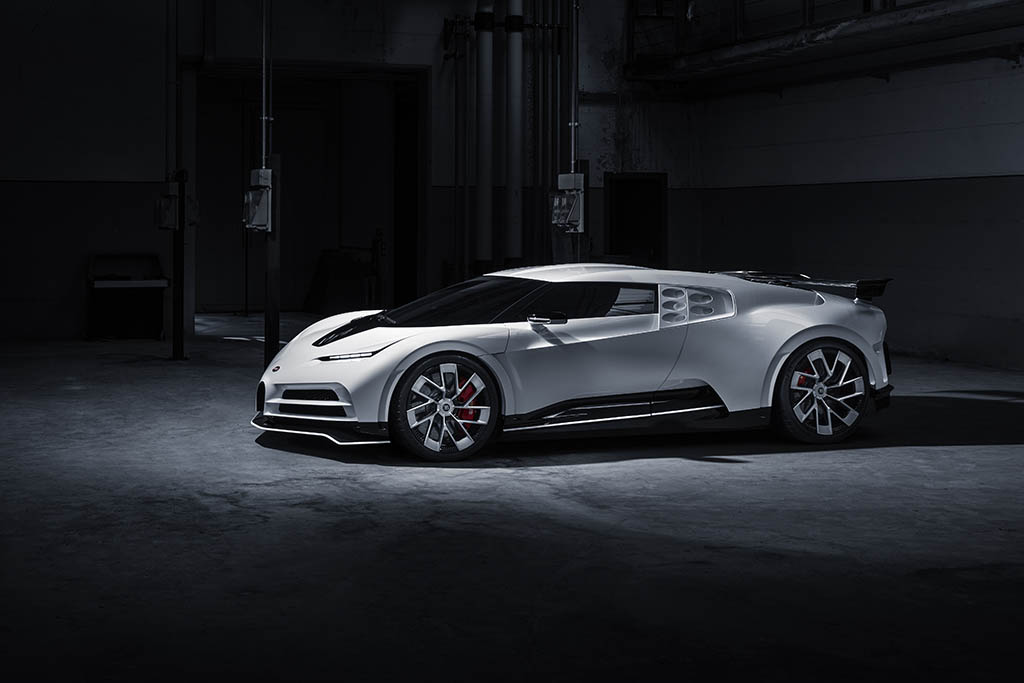 The Bugatti Centodieci brought on extreme challenges for the designers and engineers at Bugatti, especially because of the fact that they had to house an enormous, 8-liter engine — the 16-cylinder beast puts out nearly 1,600 horsepower. Another challenge was quite possibly the biggest one, transforming the very flat and wedge-shaped EB 110 into a modern, three-dimensional sculpture. 
Achim Anschiedt, Bugatti's creative director, explains that "the challenge was not to allow oneself be captivated too much by the design of the historic vehicle and work solely in retrospect, but instead to create a modern interpretation of the shape and technology of that time."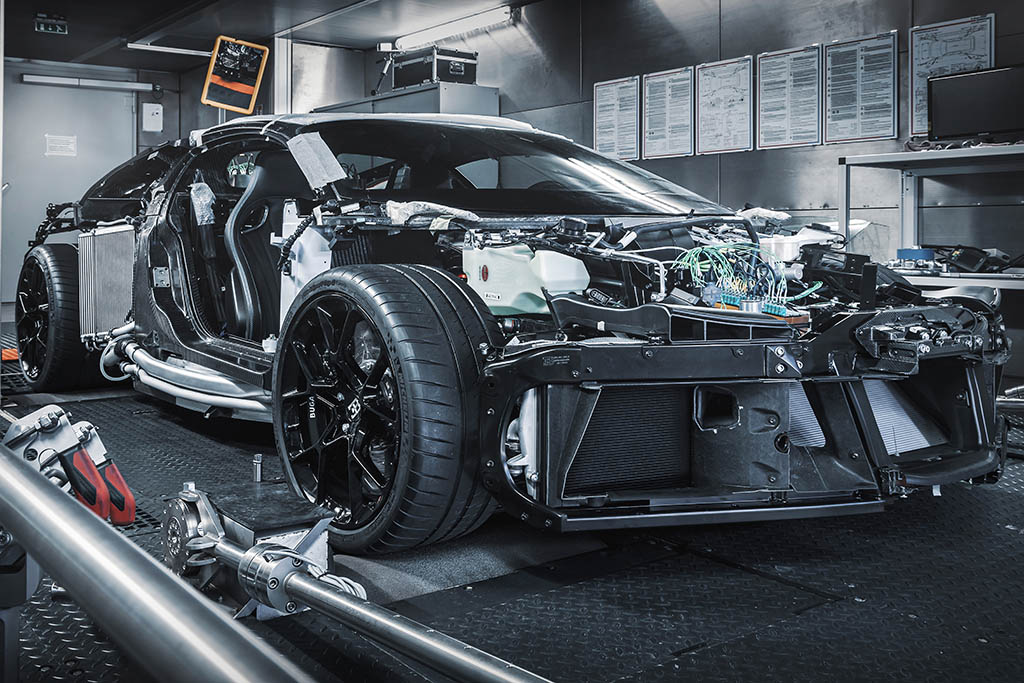 The engineers on the project had to dive right into the calculations for the body, aerodynamics, engine and transmission. The body of the Centodieci is then thrown into an air tunnel where they can simulate the airflow of the vehicle and check all components, going even as deep as checking the smallest of screws. The design team, on the other hand, checks the styling of the Centodieci in closer collaboration with the developers. After a year of continued research and development, the team finally had developed the first prototype.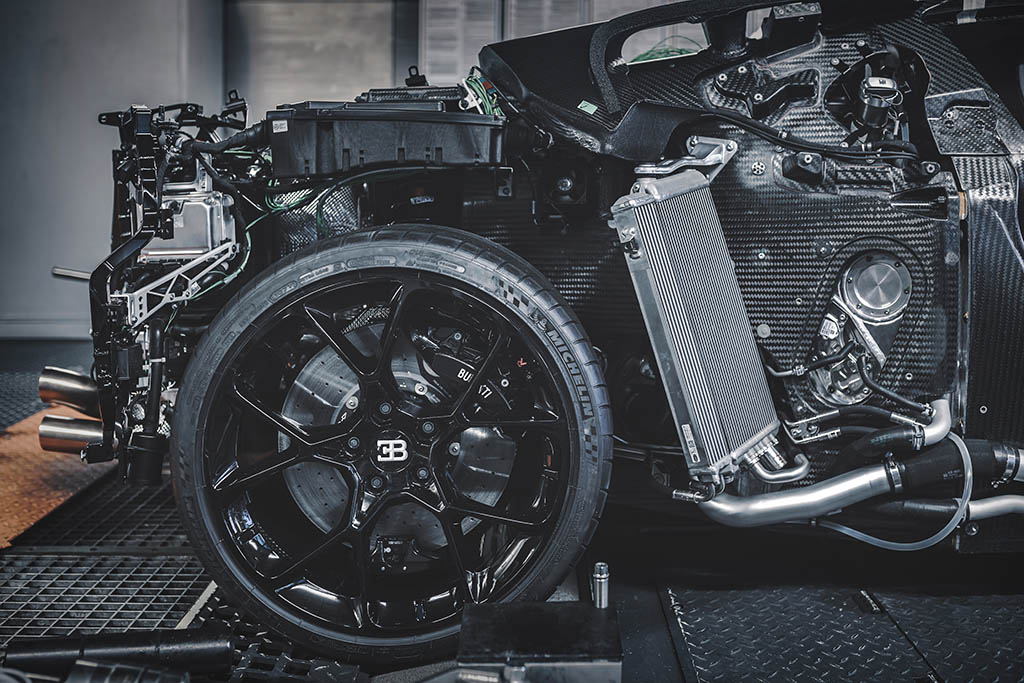 On to the performance, the Buggati Centodiece and its W16 engine create 1,600 horsepower at 7,000 rpm. The powerhouse can sprint to 60 mph in 2.4 seconds, and 120 in 6.1 seconds — an electronically halting top speed is set at 380 kph (236 mph). The Centodieci isn't at all designed to just be a top-speed build. Stephen Winklemann, Bugatti President, puts it, "With the Centodieci, we once again demonstrate that design, quality and performance are just as important."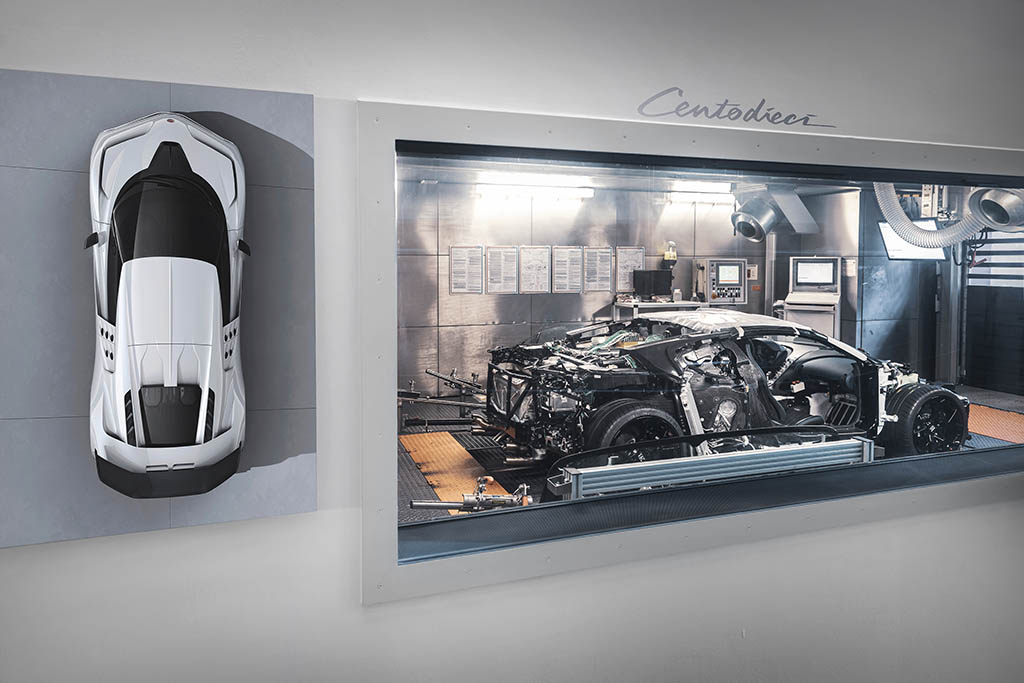 The Bugatti Centodieci is limited to only 10 units, at $8 million a pop. Those 10 units have already been purchased and will arrive to their new owners some time next year.