Old Meets New With the Land Rover Defender V8 Trophy
Feb. 15 – Heads up off-road adventurers, Land Rover Classic is building 25 re-engineered Defender Works V8 Trophy vehicles for an adventure of a lifetime. The brand will be continuing the formidable expedition legacy of the original Defender, creating this limited run of adventure-ready Defender Works V8 Trophy vehicles. The re-engineered masterpieces will then be used for an exclusive competition at Eastnor Castle in 2021.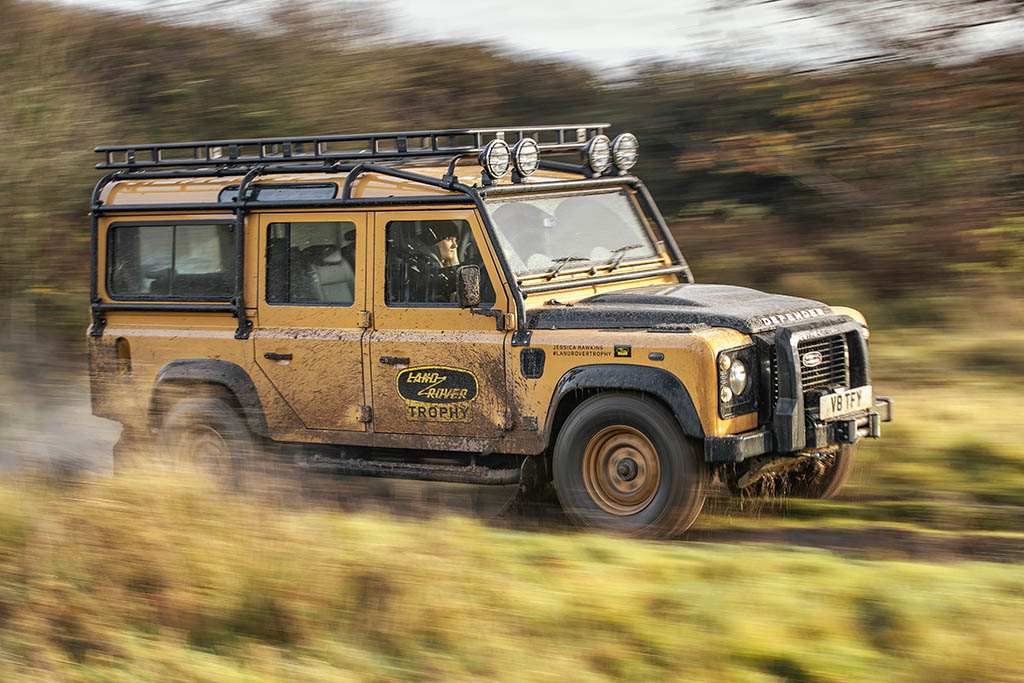 These extremely capable off-road Land Rovers are based on the re-engineered 2012-2016 Defender Works V8 spec developed by Land Rover Classic, and will include a 400 horsepower 5.0-liter V8. Also included is an 8-speed ZF automatic transmission, an upgraded suspension, steering and braking packages, and a wide range of additional upgrades specifically tailored for off-road use.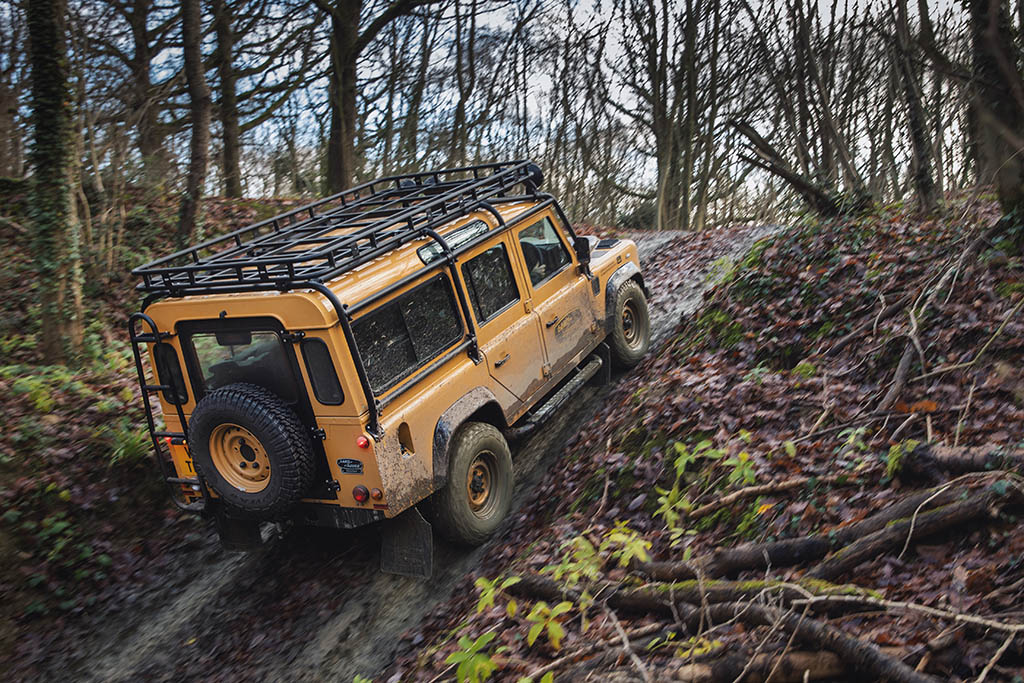 Dan Pink, Director of Land Rover Classic, states "The Land Rover Defender has always been more than just a vehicle, its engineering capability and suitability for overland expedition and all-terrain competition means it's renowned with getting away from it all. The new Land Rover Trophy will bring this to life for a new generation of adventurers."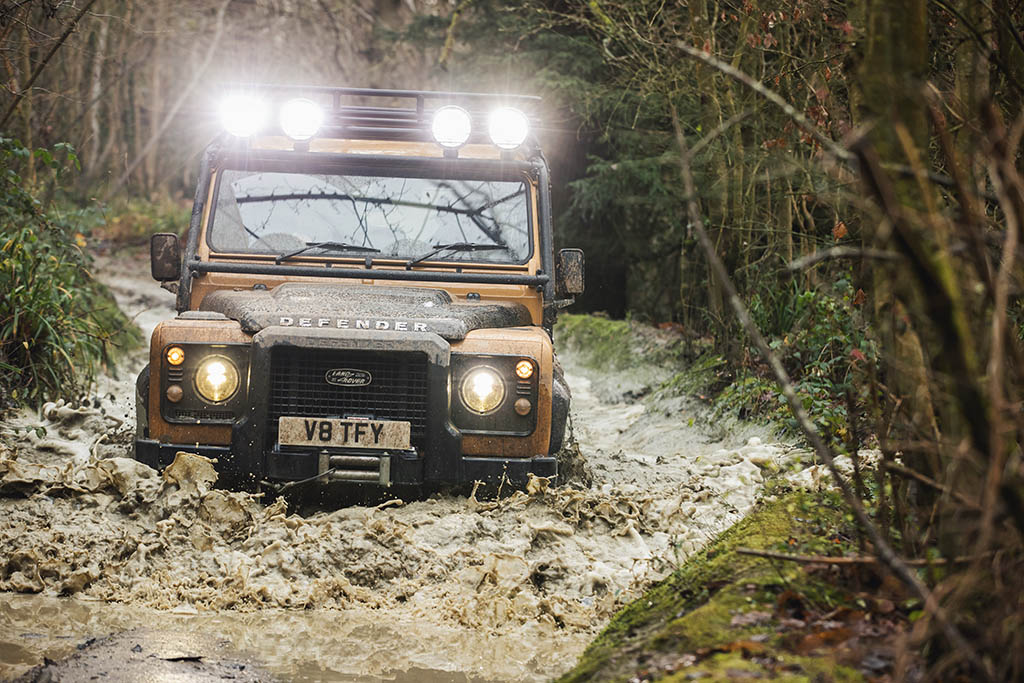 To begin, Land Rover has taken a mixture of 90 and 110 Station Wagon body designs, each being finished in an exclusive and unique Eastnor Yellow paint with matching 16-inch steel wheels. The Defender Works V8 Trophy will be built to handle the most demanding and rugged challenges. Land Rover will be adding an entire all-terrain kit, which includes a front winch, multi-point expedition cage, roof rack, underbody protection, a raised air-intake, LED spotlights and M/T tires.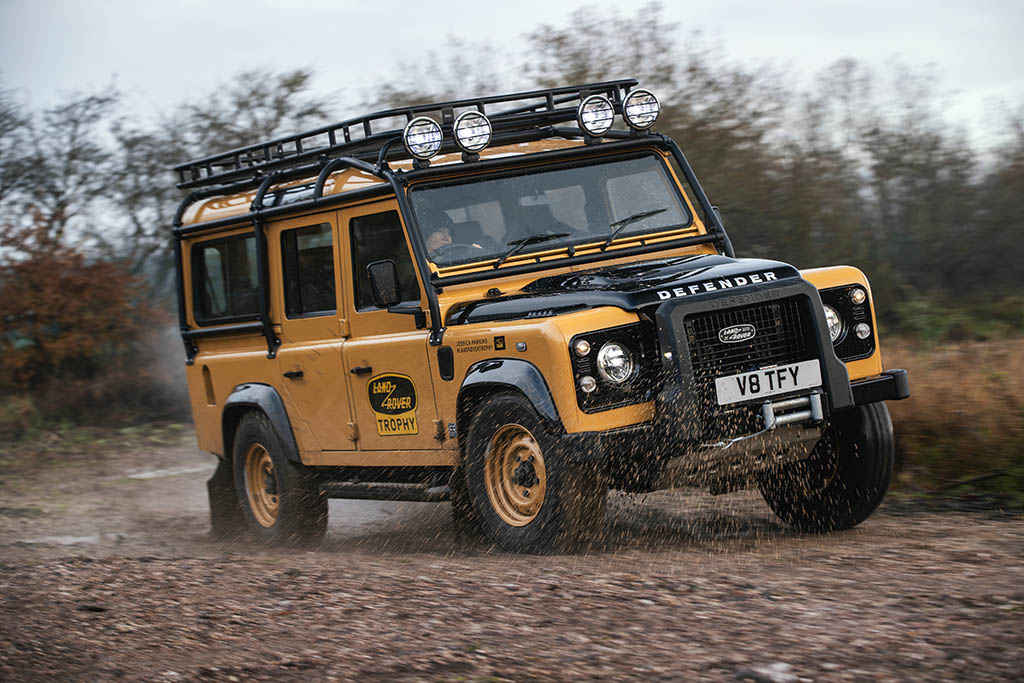 Inside the Defender Works V8 Trophy is a full black Windsor leather upholstery with Recaro seats and  a bespoke Land Rover Trophy clock face by Elliot Brown. 
The Land Rover Trophy Event will start with owners putting their names, along with their co-drivers, on the vehicle along with their country of origin. Owners will then set out on the adventure with guidance by an off-loading expert to give the customers a unique opportunity to develop extreme driving techniques and skills. A grand prize for the winner of the exclusive competition at Eastnor Castle will be announced later this year. Prices for the Land Rover Defender Works V8 Trophy start at $236,000.