C10 Terminology: Understanding the Basics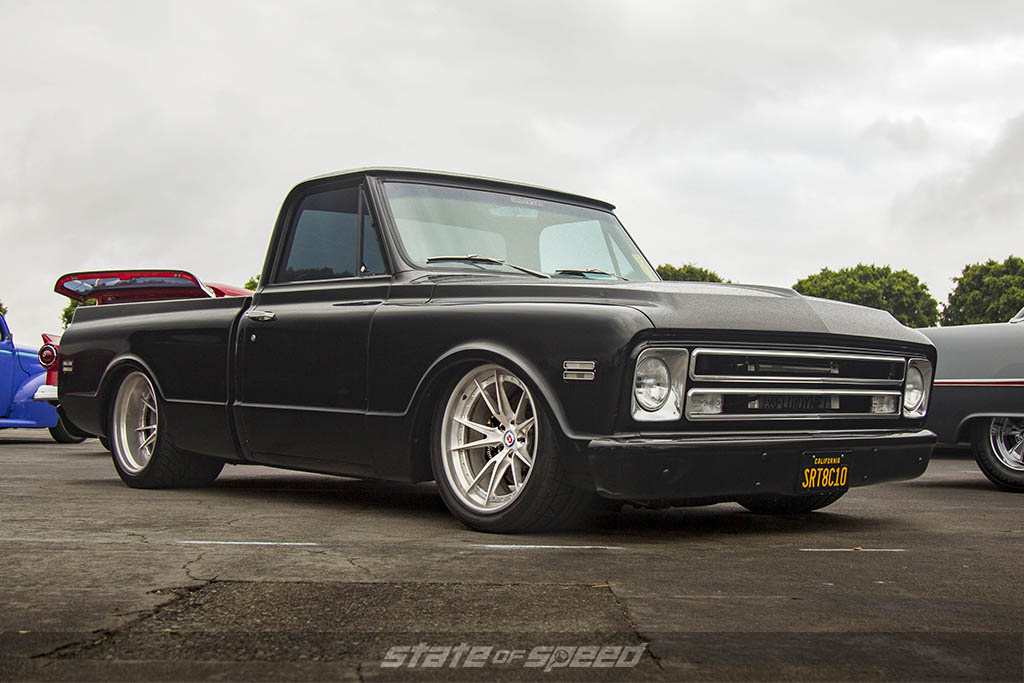 The Chevrolet C10 pickup line spans nearly three decades with three distinct generations released in that time. Each generation is uniquely different with a devout following of fanatics behind each one. While the Chevy C10 was one of the best selling pickups during its time on the market, the C10, across all generations, remains one of the most modified trucks to this day. The aftermarket support for these trucks is utterly amazing, which makes customizing them exciting and attainable for novices and experts alike. From suspension and performance products to exterior and interior styling items, there really is no limit to what can be done with these timeless American trucks.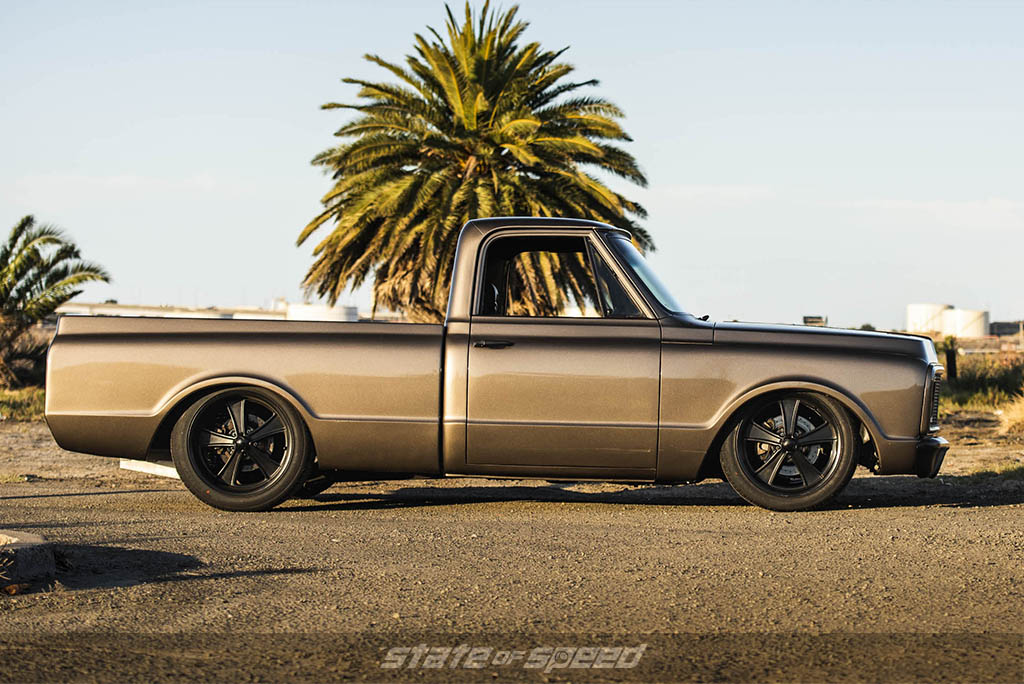 Now, whether you're in the market for a Chevy C10 truck or are an avid admirer of one of the most popular American pickups to ever hit the streets, you'll always run into specialized vernacular that describes in better detail the particular specimen you happen to be drooling over. In an effort to help familiarize you with these key terms attached with the C10 platform, we've gathered a small group of widely used descriptive words to assist in sifting through classified ads or to just having a better understanding for these classic pickups.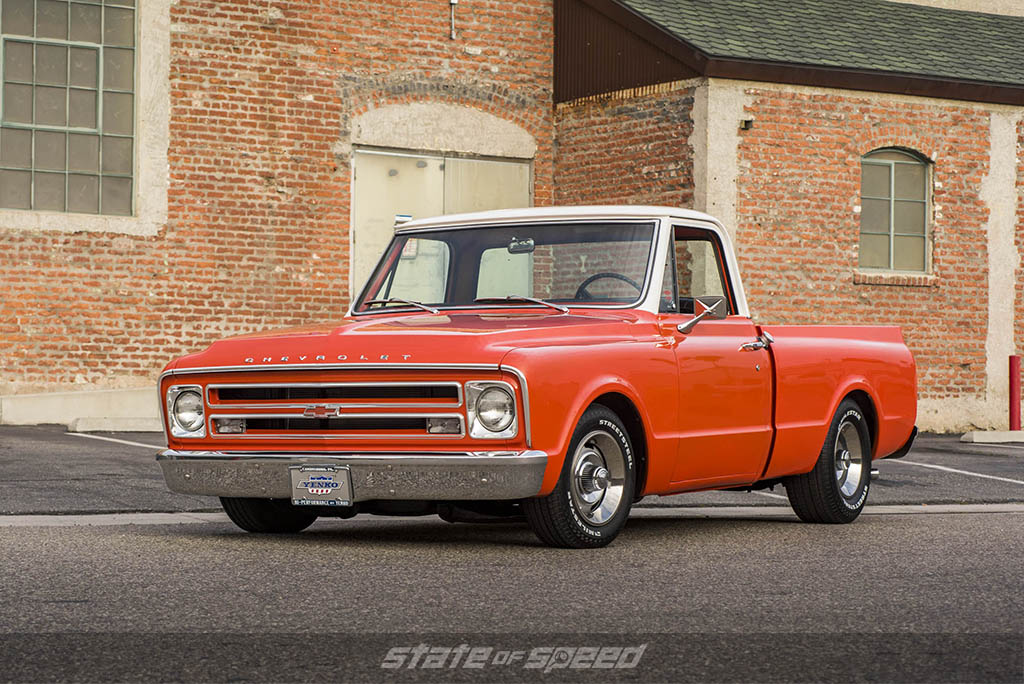 The C10 Name
While some generic truck terms are easier than others to pin down and understand, there are others like the actual C10 name that can leave both newcomers and some well-versed enthusiasts equally stumped. While the name of these trucks has become familiar in many automotive circles, the C10 title is actually a bit coded. GM introduced the C/K truck platform in 1960, with the "C" prefix standing for  "conventional" signifying the truck is a 2WD model, where the "K" models would indicate a 4WD pickup.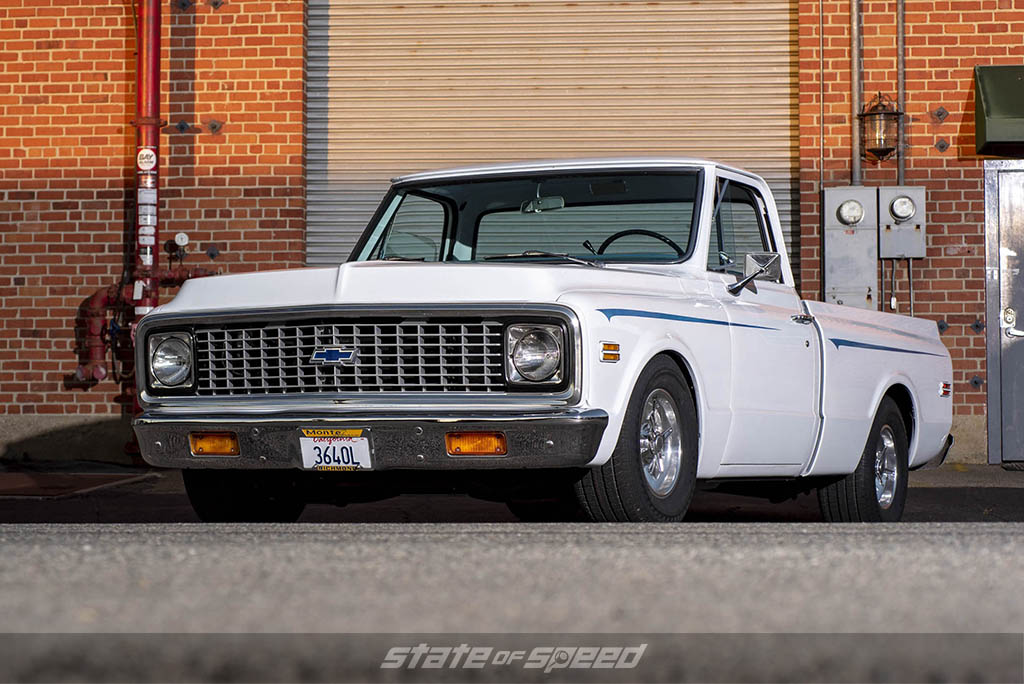 To further differentiate GM's truck offerings, another commonly seen model, the C20 was also made available, which was capable of carrying a ¾-ton payload compared to the C10's ½-ton abilities. While there are other differences between C10 and C20 models including towing capacity, suspension components and varying engine options available in some years, payload is the main separation point between the two.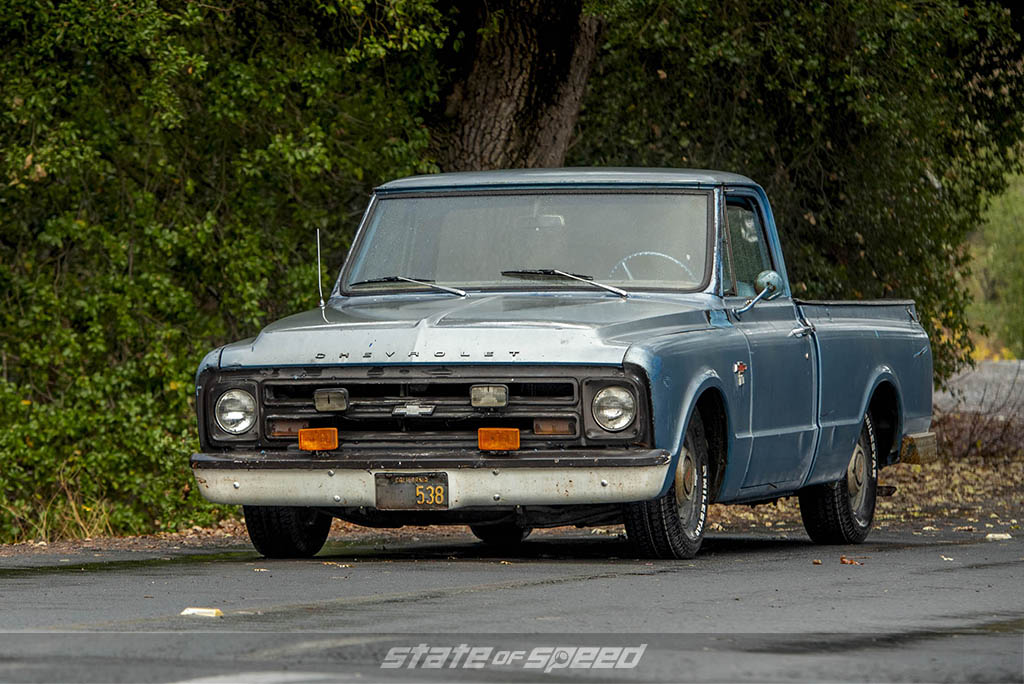 Bed Length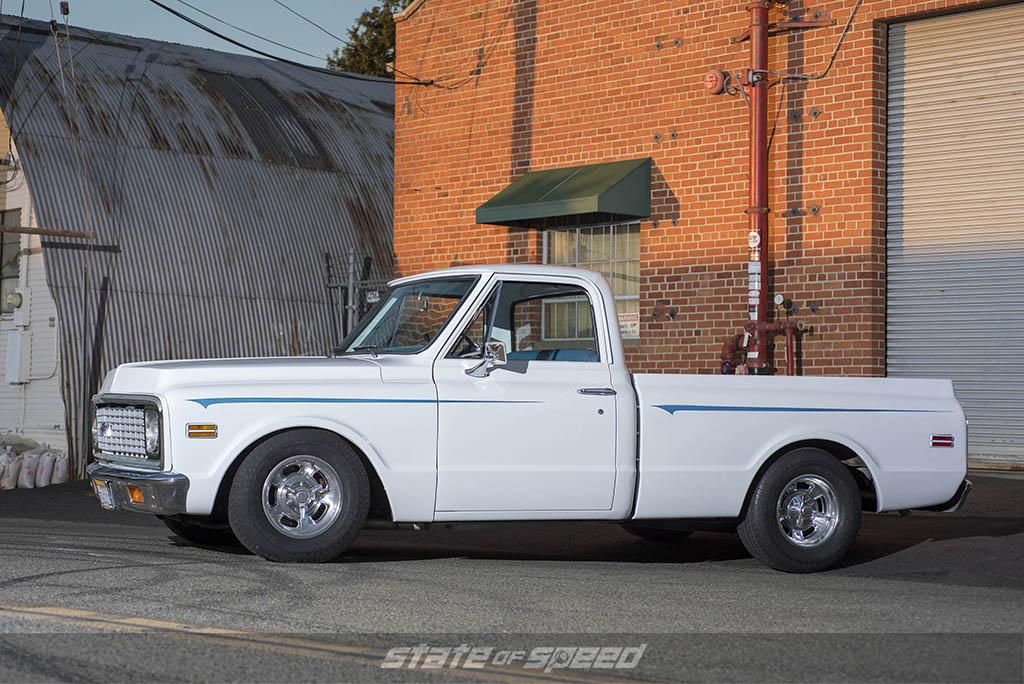 Aside from three different Chevy C10 generations (1960-1966, 1967-1972 and 1973-1987), there are universal terms that place them into separate subcategories based on the bed type each happens to be equipped with. The most popular among builders these days is the short bed over the long bed. The less lengthy bed has a sportier aesthetic that simply looks and performs better on the autocross course, but if all you can find for sale are long beds (which are usually cheaper anyway), don't fret—converting long into short is a very common modification these days. It all really comes down to preference in looks and specific hauling needs, but the difference between the two is important to take note of.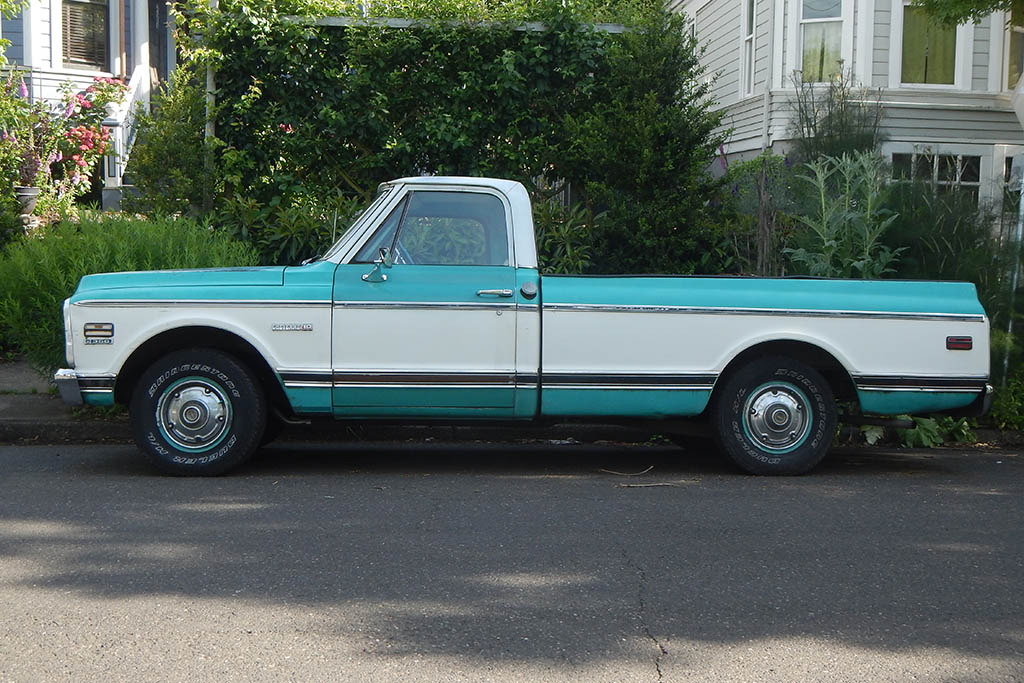 Bed Styles
While we're on the topic of beds, let's also examine two style variations: Fleetside and stepside. The Fleetside is the sleeker of the two as it features flat paneled sides with the wheel wells concealed within the bed. Other automakers have their own terms for this particular style (Styleside and Sweptline are used by Ford and Dodge respectively), but GM's Fleetside term has taken precedence over them all and can be used interchangeably unless you like to stick to each brand's own technical term.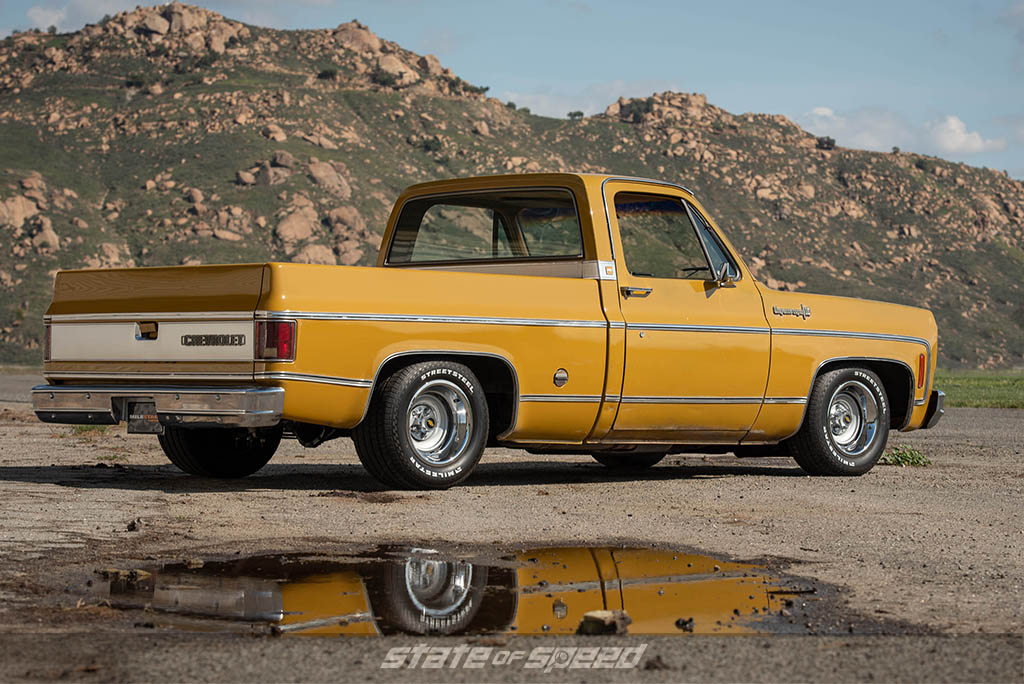 The stepside model bed features a more utilitarian (think farm truck) look and function with the wheel well placed on the exterior, making a body recess with a built-in step just behind the cab to allow easier access to the bed. This style was actually the only truck bed option with GM trucks produced between 1947-1959. It wasn't until the introduction of the Chevy C10 in 1960 when the Fleetside became the new "standard". The two styles create significant difference in side profile appearance, and while the majority tends to prefer the Fleetside option, the stepside has its own charm and dedicated sect of fans.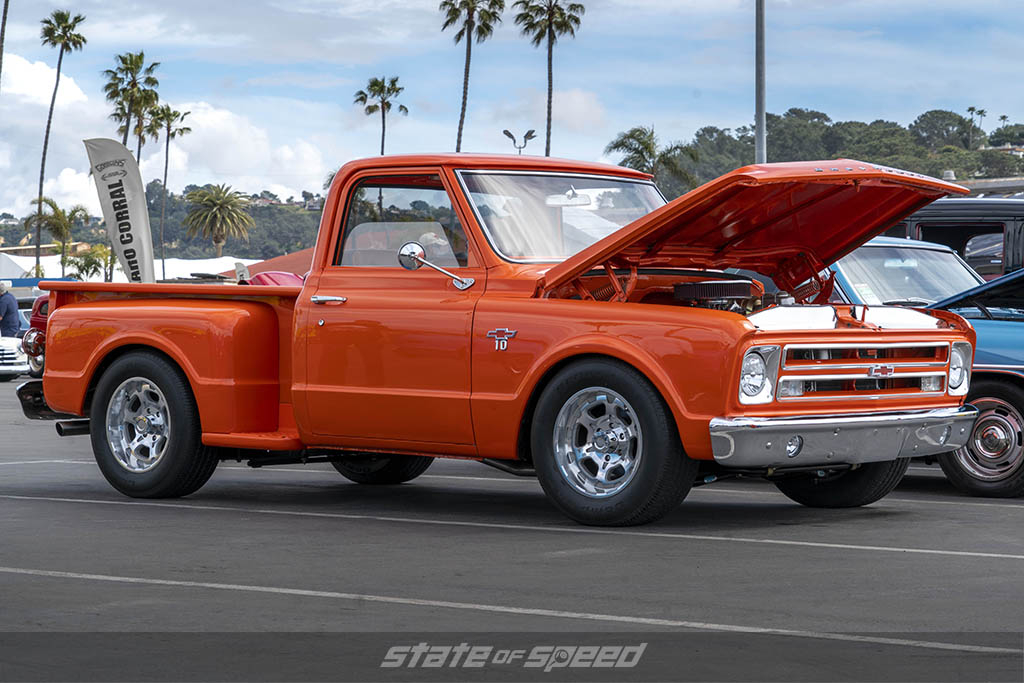 Generation "X"
Chevy's first generation C10 proved to be a major shift in both appearance and performance from their truck models that preceded it. Although there really hasn't been a sweeping nickname given to Chevy trucks made between 1960-1966, the second-generation C-Series trucks did get one, although you'll rarely ever hear it used.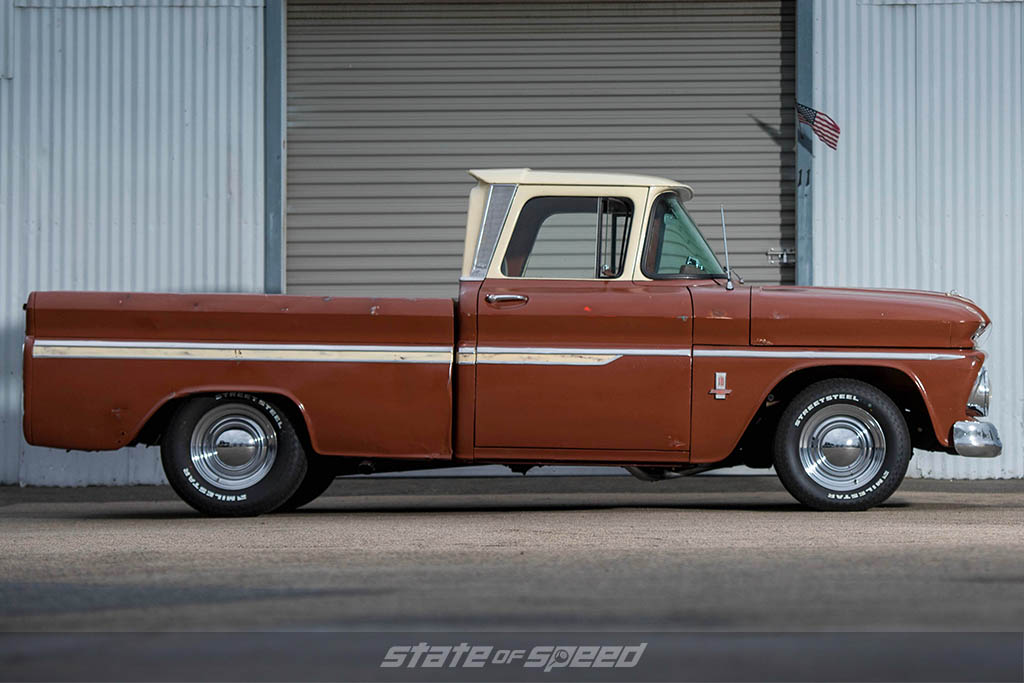 The handsome, modern styled trucks released from 1966-1972 came to be known as the "Action Line" as creature comforts not often associated with work trucks became available to cater to a new breed or truck owners. A much-improved coil spring trailing arm suspension system also played a role in the new name as it helped achieve a car-like ride quality, and a handful of interior amenities and the inclusion of disc brakes went a long way into creating an appealing overall package that stands as one of the most attractive classic truck models in the crowd today.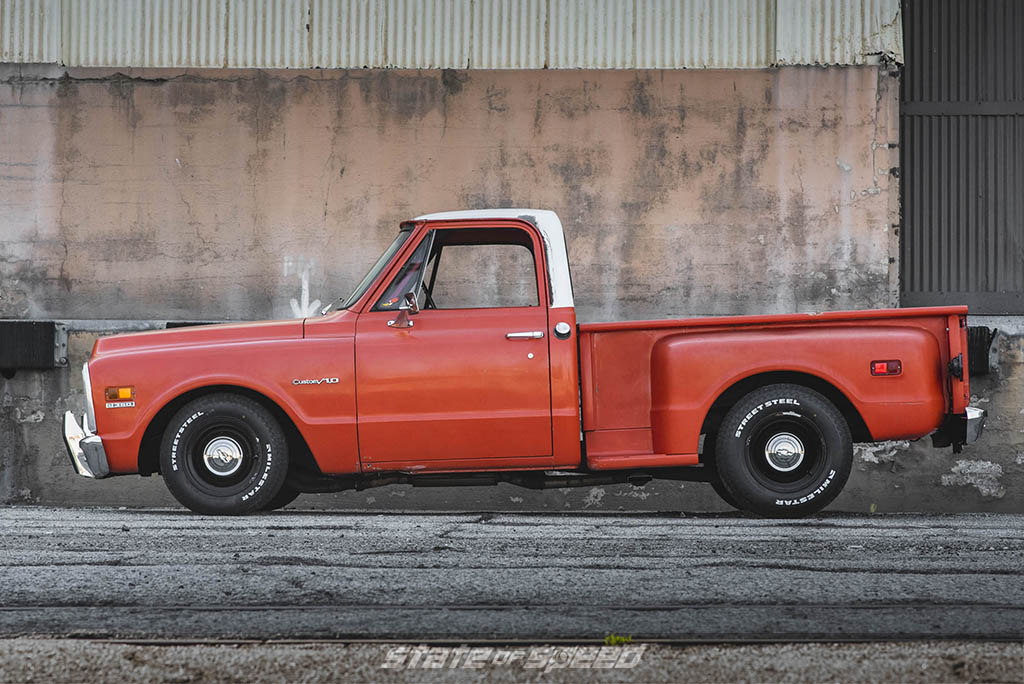 As the third generation of Chevy C10s rolled out in 1973, so did a more descriptive name for the new rounded body style—the square body. While this wasn't the official name given to this model (Chevy actually dubbed it the Rounded-Line), it's the one that has lasted throughout the years and been embraced by 3rd gen enthusiasts. The boxy body features a wider profile with rounded edges, which was a vast change from the 2nd generation's sleek streamlined design. While the change was different in appearance, it wasn't different in popularity as even more in-demand cab options like power windows and door locks were made available to consumers. The C10 pickup was no longer seen as merely a vehicle used only by the working man—it was now more appealing than ever to those looking for an alternative to driving a "regular" car.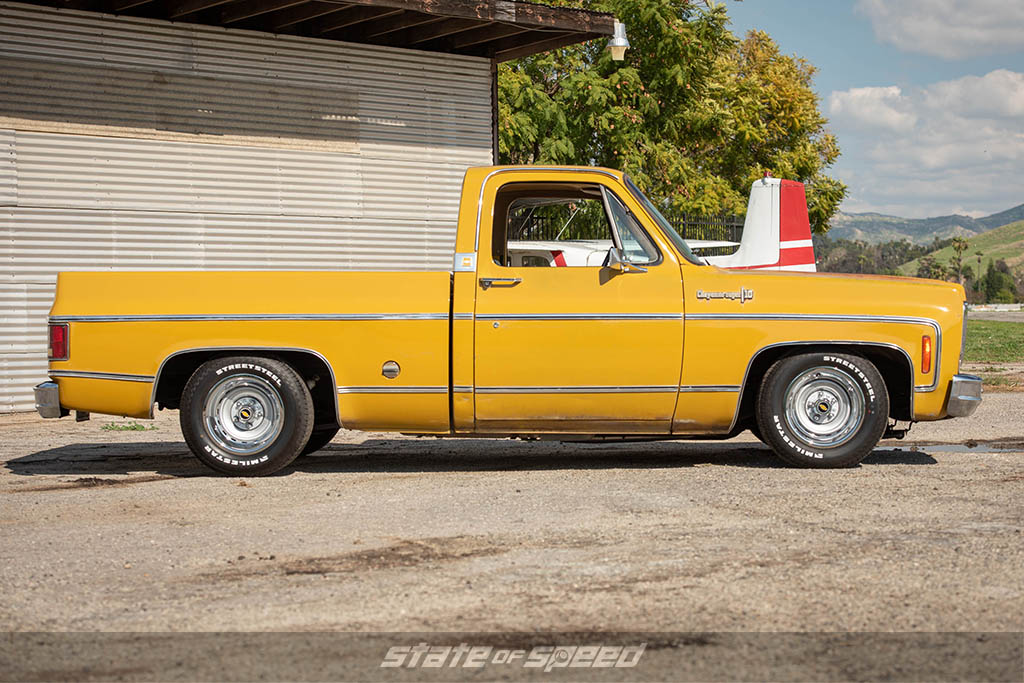 While there are a lot of other more specialized terms associated to Chevy C10 model trucks, knowing which bed is attached to what generation will tell you a lot about a pickup without even seeing it. No doubt, these terms will help narrow down your truck search or simply allow you to further your knowledge about the line of classic Chevy pickup trucks that you'll be seeing at shows and on the road for many years to come.