Steve McQueen's "Le Mans" Porsche 917 K Heading to Auction
June 25, 2021 – If you're looking to get your hands on a piece of automotive history, then you're most definitely going to want to check out this 1970 Porsche 917 K up for auction at RM Sotheby's. This 917 K doesn't only have a Le Mans entry in 1970 with the Mike Hailwood/David Hobbs JW Automotive Gulf Racing team, but also starred in Steve McQueen's Le Mans.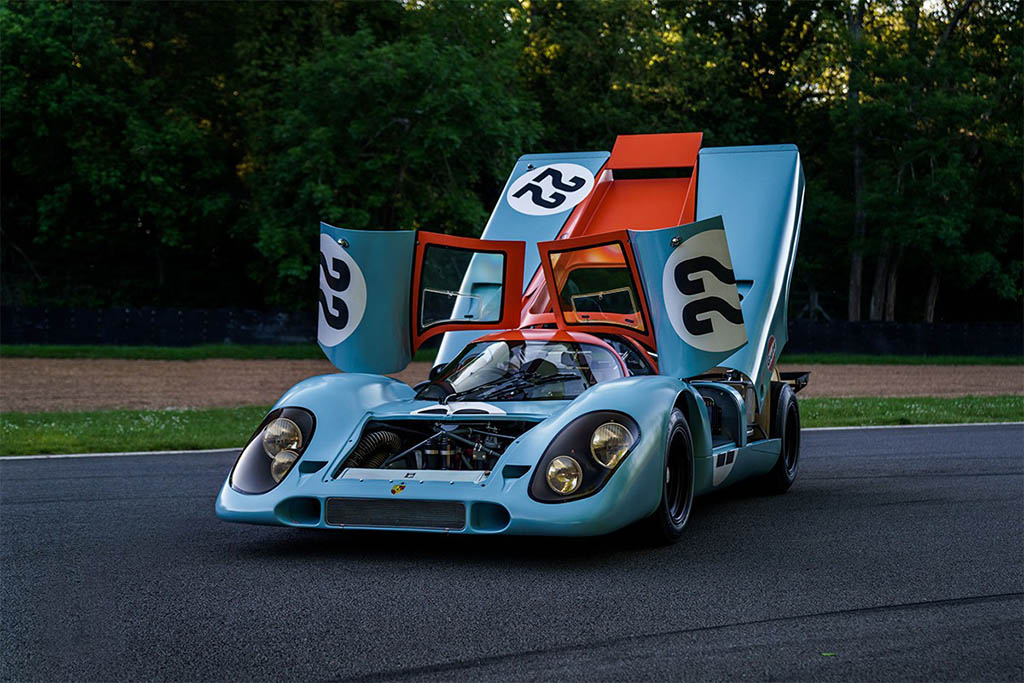 This Porsche 917 K has quite the history, and aside from starring in movies and racing in the actual 24 Hours of Le Mans, it has had a complete restoration. Going back in time to Le Mans, the car was raced in 1970 and reached 3rd place before it aquaplaned in the rain and sustained minimal chassis damage. The car was retired while the drivers jumped in a spare, and that's where the rest of the Porsche 917 K's story continues. The car entered the limelight for the 1971 feature in which they used actual footage from its 1970 Le Mans race. The car was then rebuilt by Porsche for team Shell Heckersbruch, where it competed and performed strongly for the next 3 years.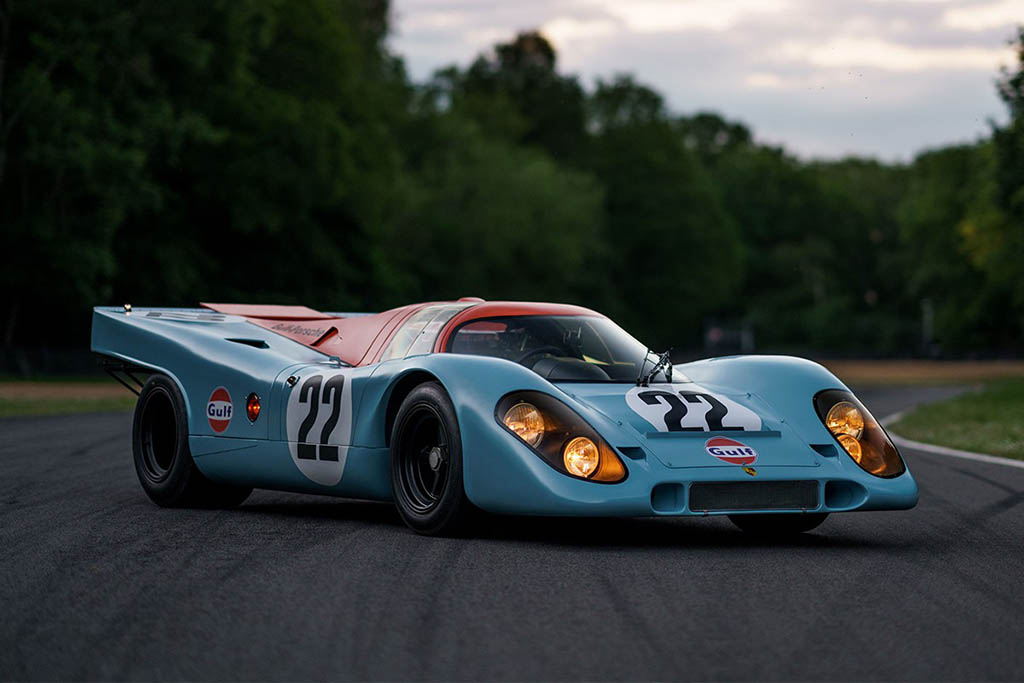 By 2012, the Porsche 917 K was bought by a noted collector where it received its full restoration. This meant the exterior was once again plastered in its beautiful Gulf-liveried Le Mans coupe specification. The restoration was executed by Paul Lanzante, a top European racing car restorer. Without regard to cost and with access to many period correct parts, the Porsche 917 K was once again basking in the glory of its deep roots in the golden era of motorsport.