The Dune Bashing Gemballa Marsien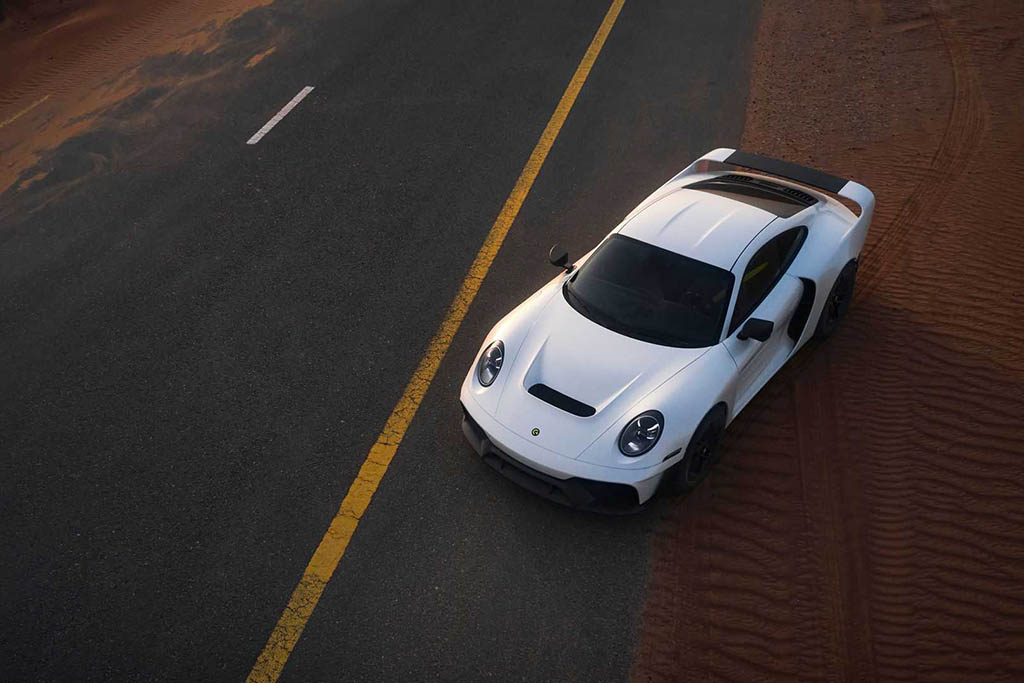 July 16, 2021 – A new wildly designed Gemballa Porsche has hit the streets, but not quite the Gemballa we've come to know and love. Marc Philipp Gemballa, 27 year old son of the legendary German auto tuner Uwe Gemballa, has created his own take on the Gemballa legacy. This brand new supercar company, Marc Philipp Gemballa GmbH, along with designer and Porsche aficionado Alan Derosier, took a Porsche 911 S and crafted a marvelous machine that's here to push the boundaries of both on and off-road performance.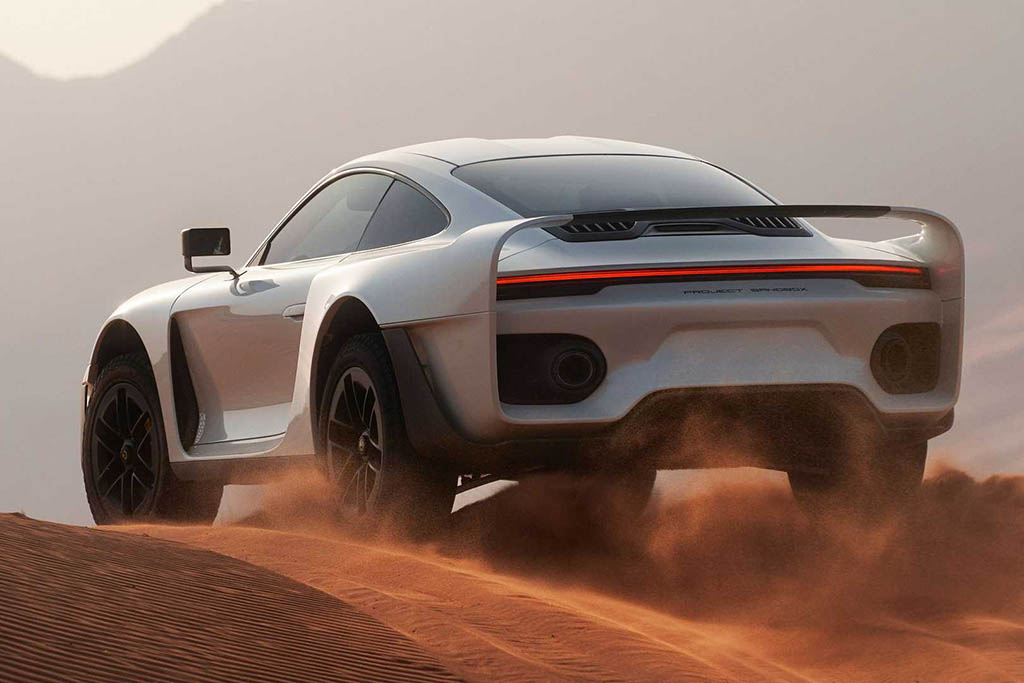 Safari 911's are nothing new, and even Singer just recently released their take on a rally-ready 911, but Marc Philipp Gemballa's take is drastically different than what has come before. Gemballa calls this Porsche, known as the Marsien, a truly bespoke vehicle, and that it is. Besides its futuristic design and character, the majority of the car itself is made up of pure carbon fiber, designed for performance, lightweight, and cooling. Every piece was manufactured by a leading German carbon fiber specialist, known for supplying renown OEM sports car manufactures as well as several Formula 1 teams. And although it may be light and nimble, it still needs to draw power from somewhere, and that is exactly where RUF comes into play.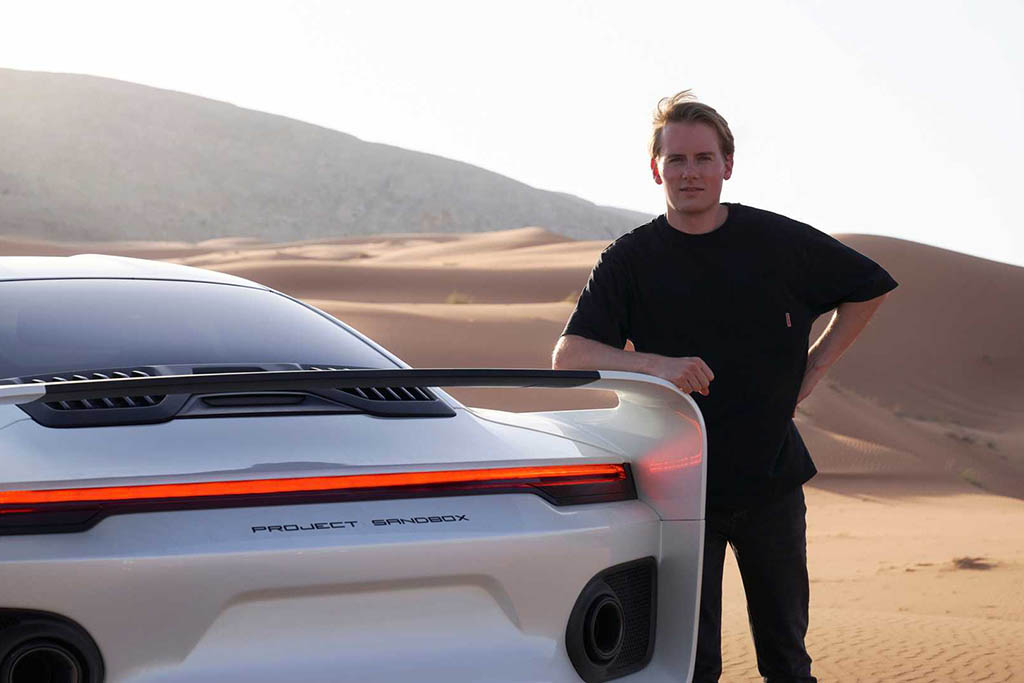 For those unfamiliar or may need a refresher, RUF is a German car manufacturer that engineers original vehicles using unmarked Porsche chassis. As we talked about bespoke before, its only right for the Gemballa Marsien to have a unique powertrain of the highest quality. The engineers at RUF were able to tweak and tune the six-cylinder boxer to squeak out an extra 100+ horsepower over an original Porsche 911 Turbo S, producing a whopping 740 hp, or an even wilder 830 hp for their second stage model. However, the Gemballa Marsien isn't all about aerodynamics and engine perfomance — off-roadability is where this beefy Porsche draws its energy.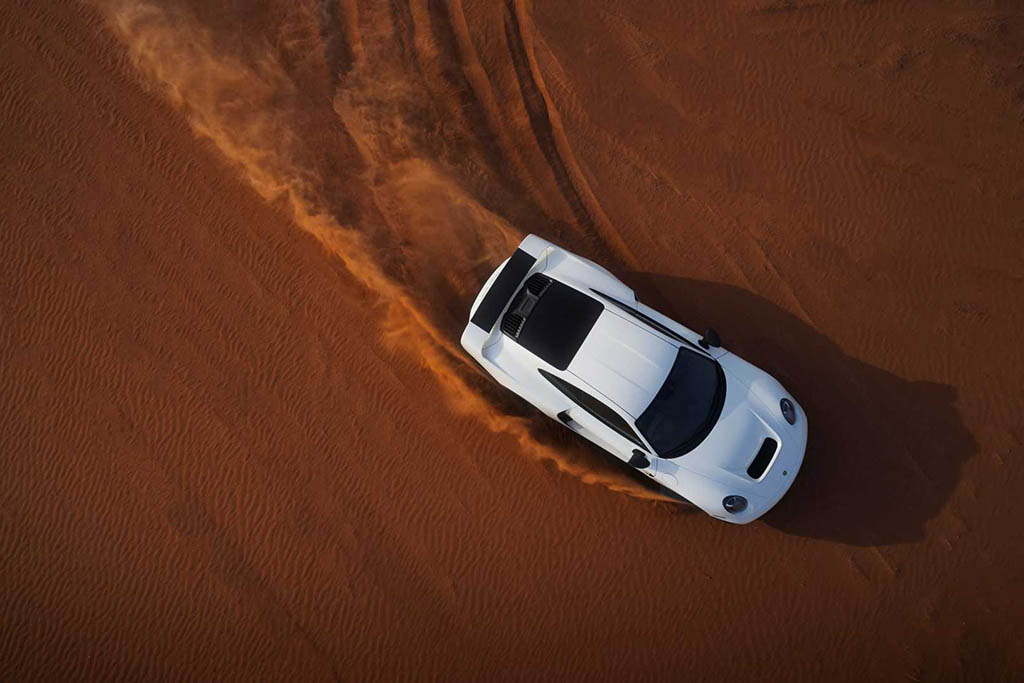 Together with the leading suspension and chassis technology pioneer KW automotive, Marc Philipp Gemballa was able to incorporate a newly developed double wishbone suspension system equipped with KW solid piston damper technology. Not only does this system allow the Gemballa Marsien an intelligent active damper control, but also features and adjustable ride height system for on and off road use. At the rear, a multi-link suspension with an anti-roll bar was put in place for even better control in the dirt.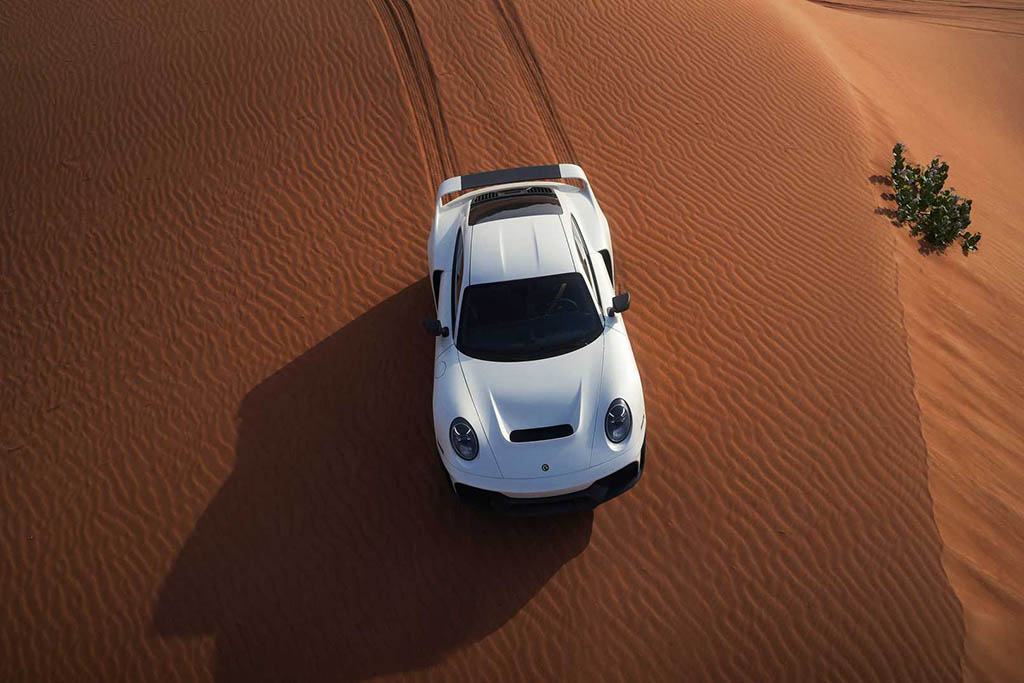 With a limited run of just 40 units, it may be difficult to get your hands on one of these creations, but if you have $583,000 to toss on a hyper off-roader, then we wish you luck!