Best New Ford Bronco Performance Parts at the SEMA Show
Upgraded, Modified, and Off-Road Ready Broncos
After a couple decades, a few car chases and a whole lot of horsing around, the Ford Bronco is back for 2021! Well, it has been back for a minute now, but after a year we're all trying to forget, we'll call SEMA 2021 the official year of the new Bronco.
This year's SEMA we get to really see what companies have come up with to further develop performance parts for the new Bronco Platform. Turning the Ford Bronco into a very capable machine is not a new concept, in fact it has been the name of the game since the Bronco first came out in 1965. Over the years we've seen time and time again that the Bronco is not just a practical suburban cruiser, with some upgrades the Bronco becomes an off-roading monster.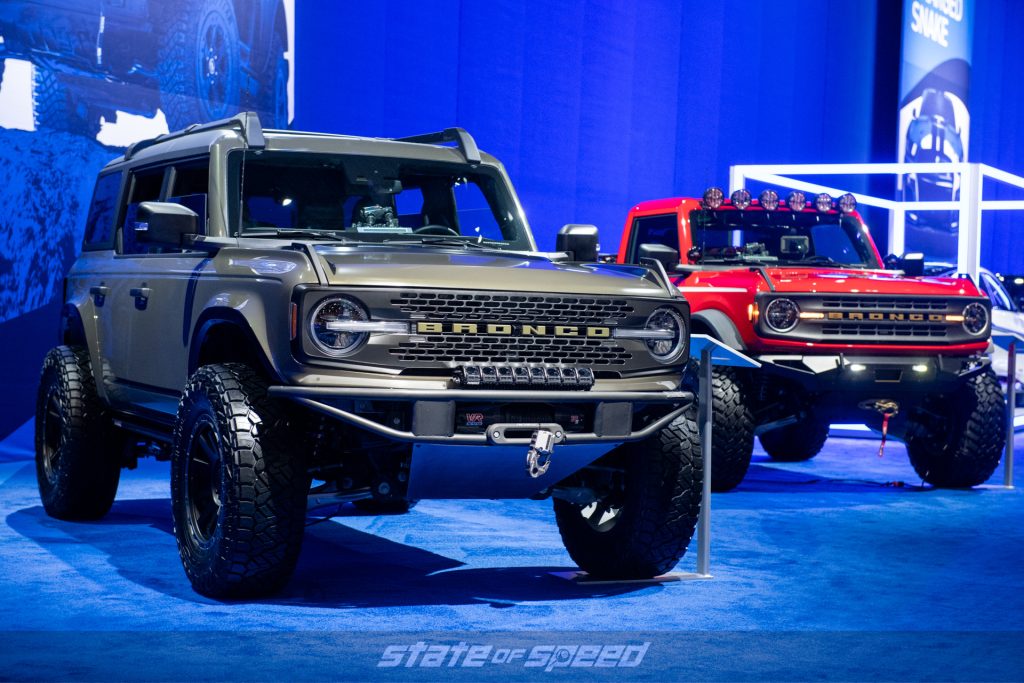 Here's a sampling of some of our favorites at SEMA with some of the most insane versions coming from Ford themselves!
FIrst off is this Rhino Rack Bronco build by Doetsch Off-Road, fitted with all of the camping luxuries that you can think of! Upgraded Bumpers with LED lights, custom fenders from ADV Advanced Fiberglass Concepts to fit those Big tires on Fifteen52wheels, an extendable cover, and to Top it off, a Canoe!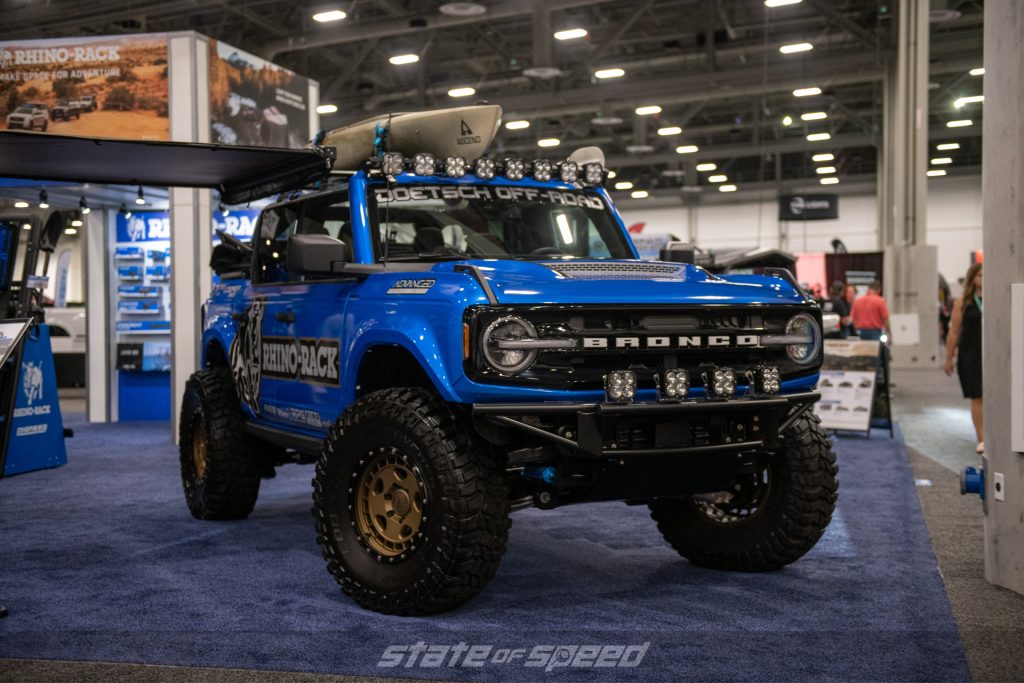 We also spotted this Black Diamond Bronco from Havoc Off Road, upgraded with bead lock wheels, custom Winch Compatible front bumper, an orange skid plate, and some custom metal side steps to get you in this lifted Bronco.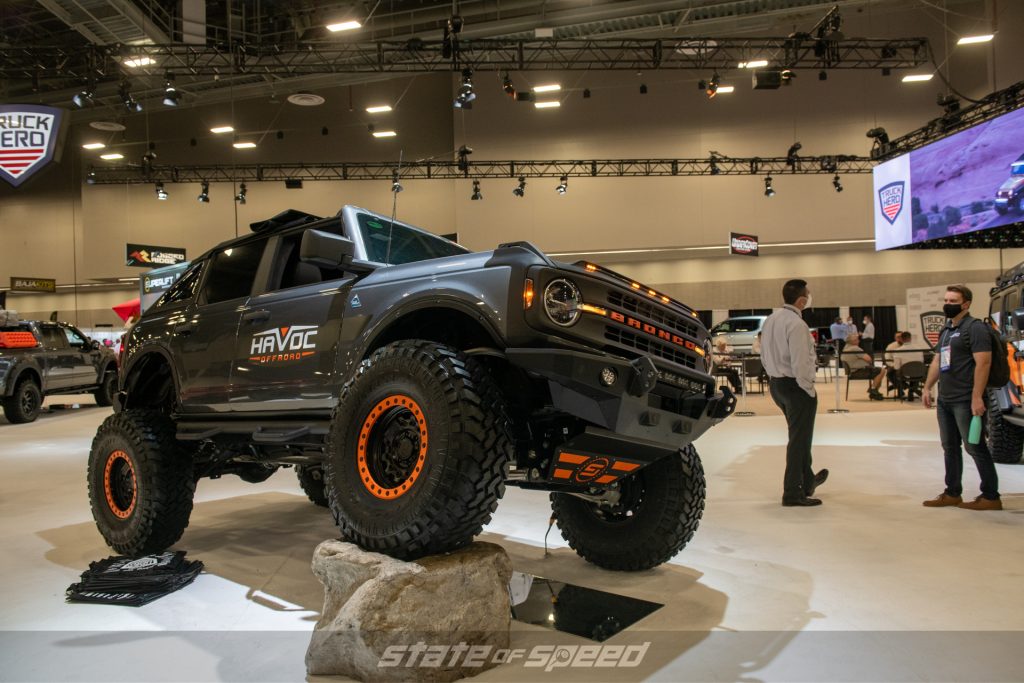 Don't like mountains? How about the Desert instead! Look at these race variants also from Ford. These have so many Custom parts that It would be easier just to list what isn't changed.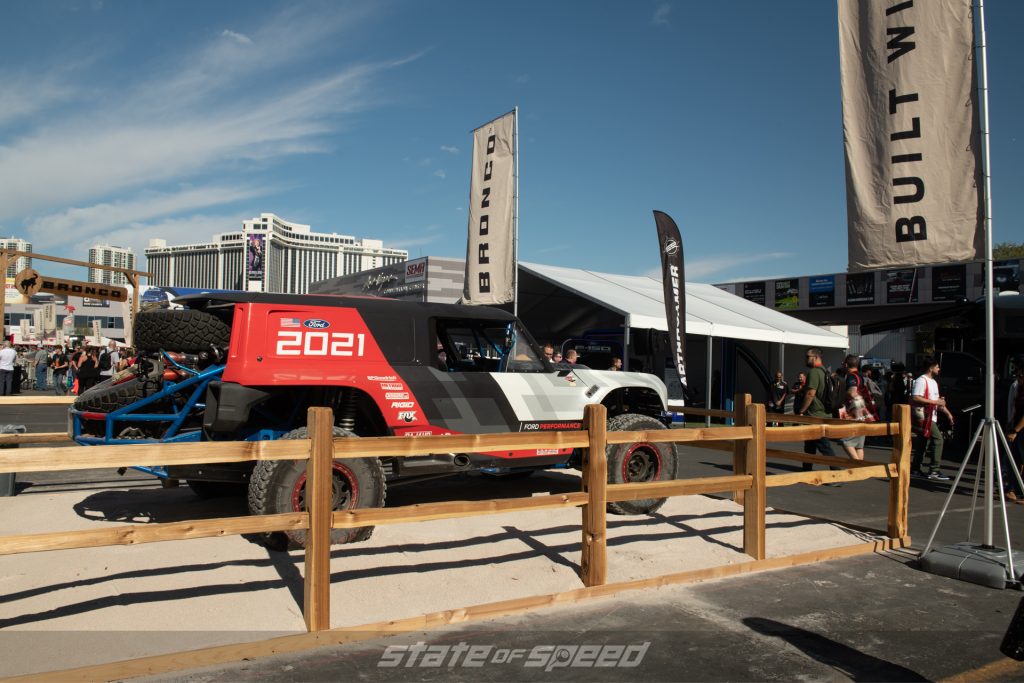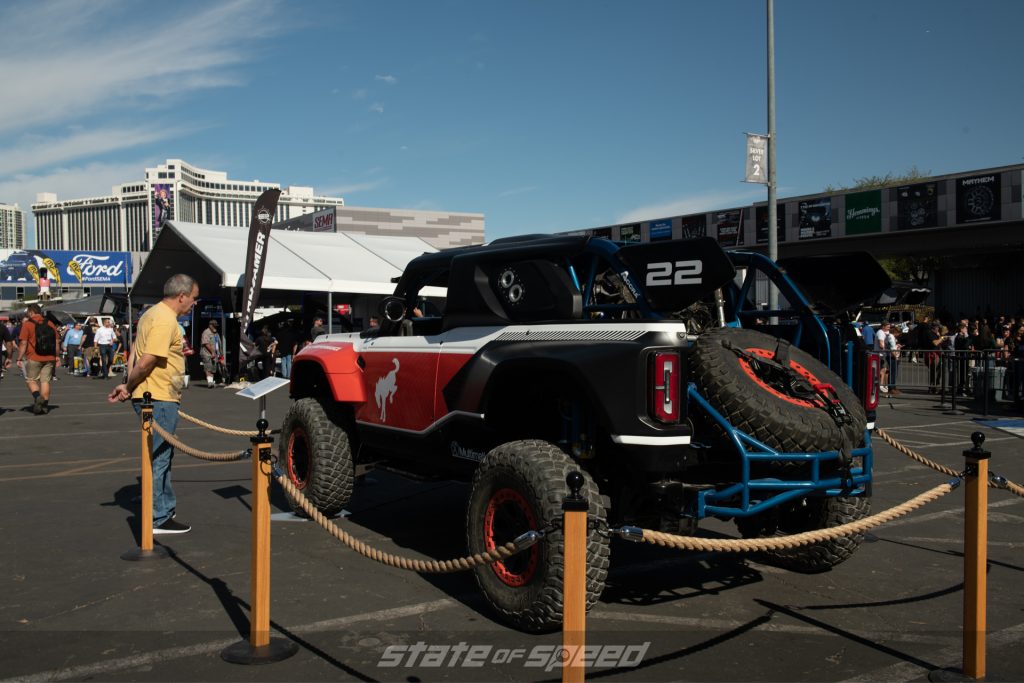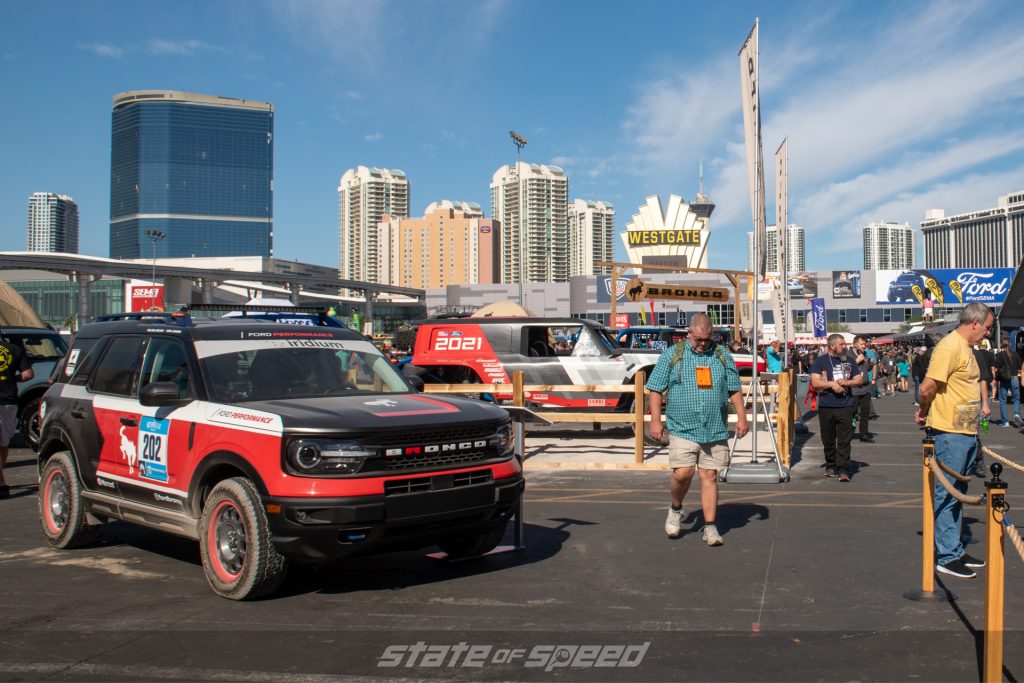 Do you wan't a tank but have a Family too? Well, Ford put some treads on this Bronco, so that you can simply avoid the lines at the Ski Lift.