Classic V8 Muscle Cars
Clean and Low Restomods at SEMA 2021
Muscle cars and Hot Rods have been the backbone of SEMA since the beginning. Year after year not only do they show up, they are some of the most immaculate and classiest builds the 2021 SEMA Show has to offer. As we were perusing the show floor, we happened to see some beautiful examples. Lets take a peek at what V8s are rumbling around SEMA. (none probably, we'd be surprised if anything actually ran at SEMA)
Right off the bat are a couple of Chevelles so clean and modded you can barely recognize them!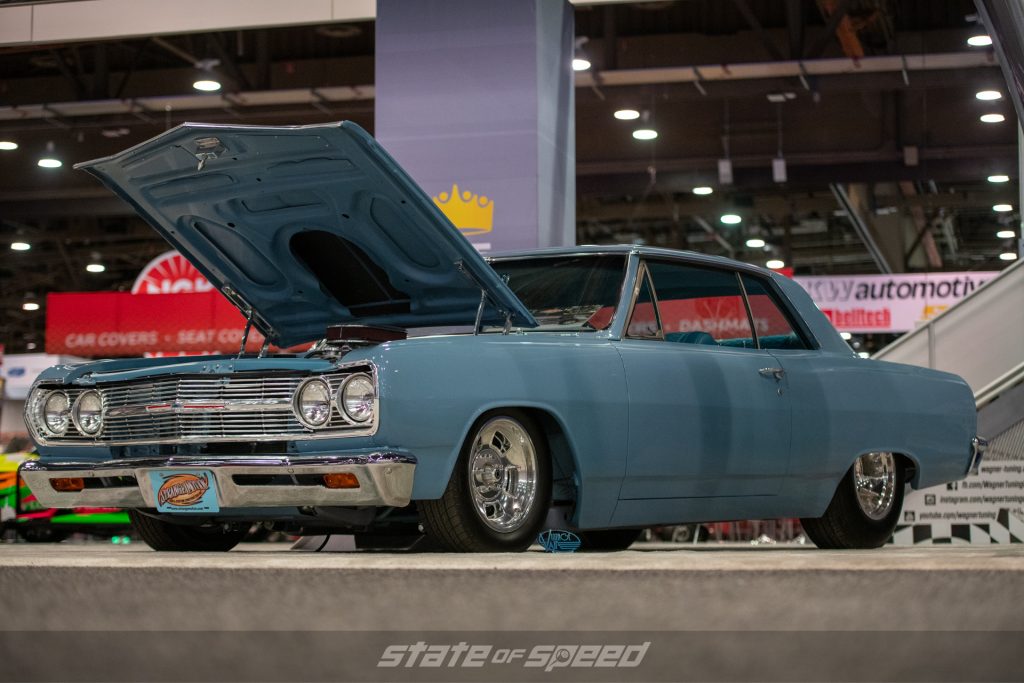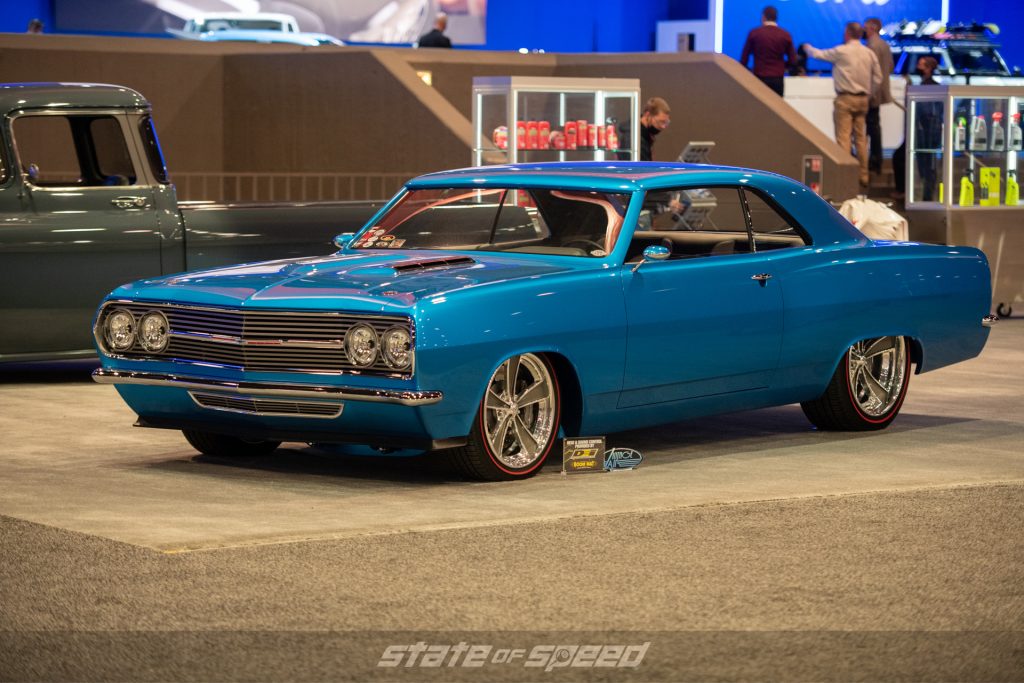 Next we have this gorgeous blue Fastback Mustang and this slick Camaro. Both retain that classic styling but have opted for much more modern trim pieces, bringing these old geezers into the 21st Century.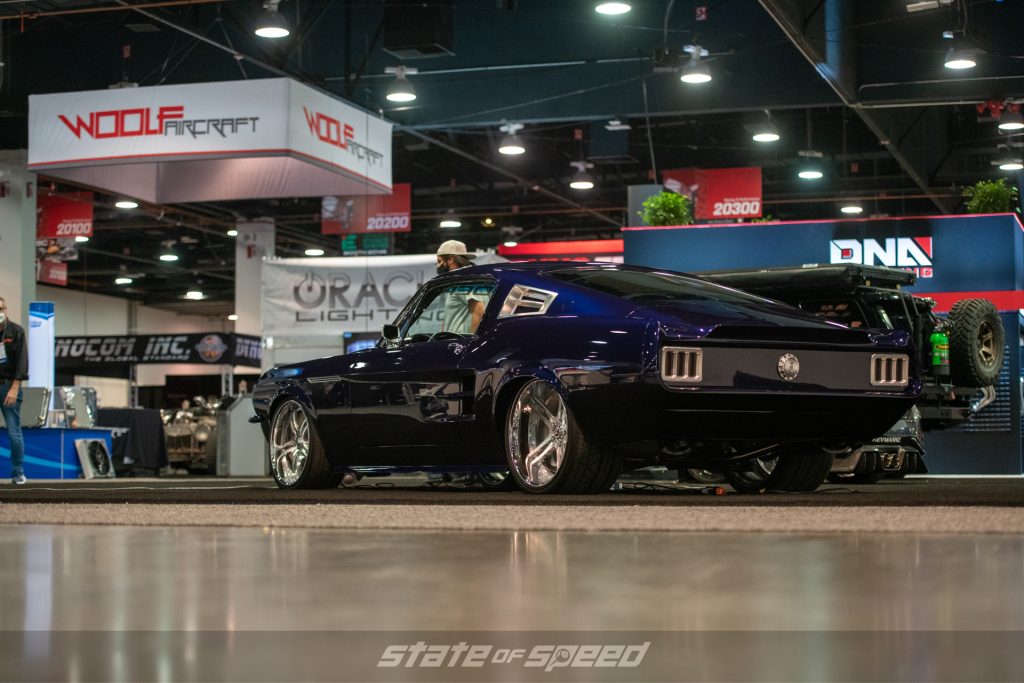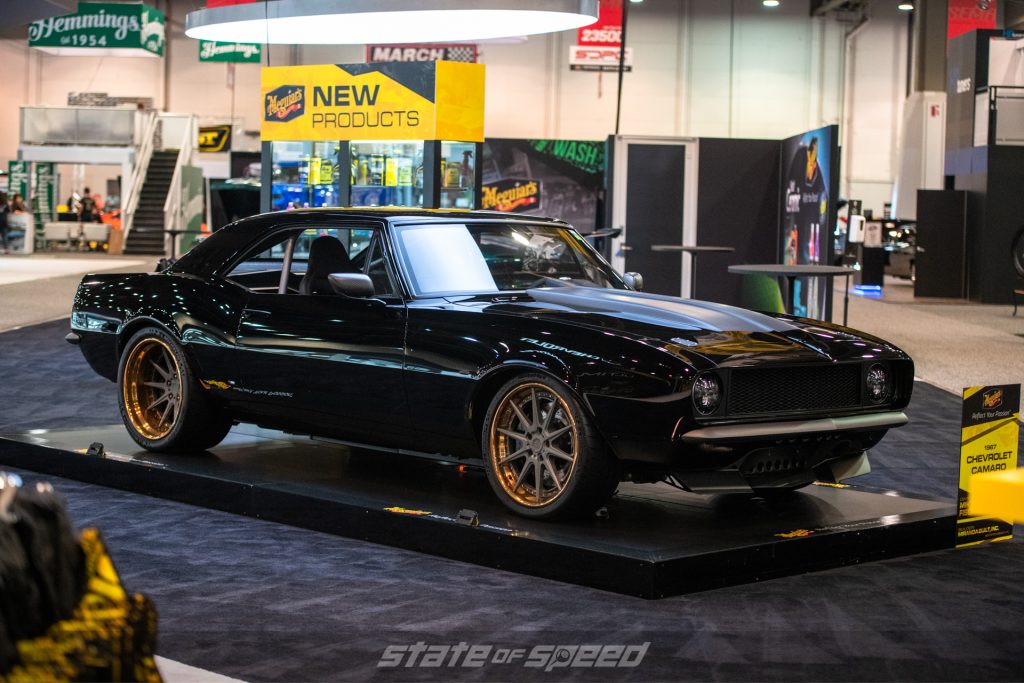 Next up we have a couple of Old Chevy Trucks done in two completely different finishes. One With a nice slick green paint job that highlights those 50s body lines.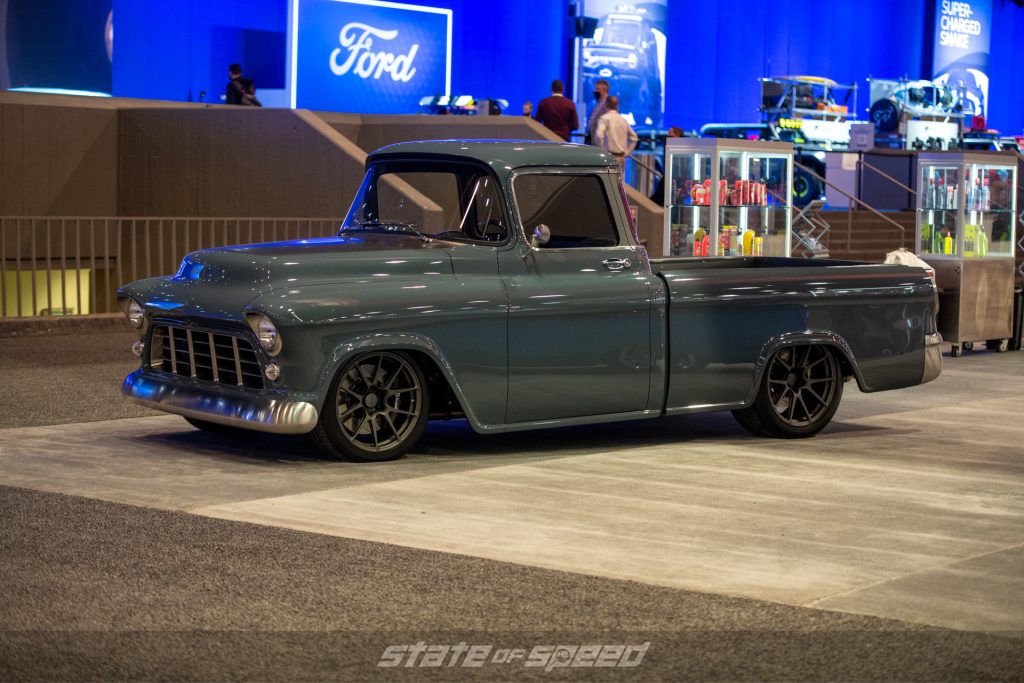 The other finished in a patina paint so strong it looks like it was pulled out of a lake! But there probably isn't a spec of rust on this Apache.
Update: The owner of the build reached out to us and confirmed that this Apache is indeed 100% real patina.
"My Apache literally burned to the ground in the 2018 NorCal Paradise Fire and was on live tv doing so […] No rattle can patina, pure fire, then rain.  […] It was important for me to build this ride so people wouldn't forget the devastation of that fire and when they see the truck, they know something survived."

Jason Fonte