Then & Now: A Quick Look At The Dodge Challenger's Past & Present
With so much buzz given to the Hellcat and Demon trim packages these days, it sometimes seems like there is somewhat of a disconnect from the Dodge Challenger of the early 1970's. While the level of excitement surrounding the modern muscle car currently sits at an all-time high, the beginning stages of Dodge's entry into the pony car scene some 52 years ago weren't much more than hopes based on performance-centric auto market predictions.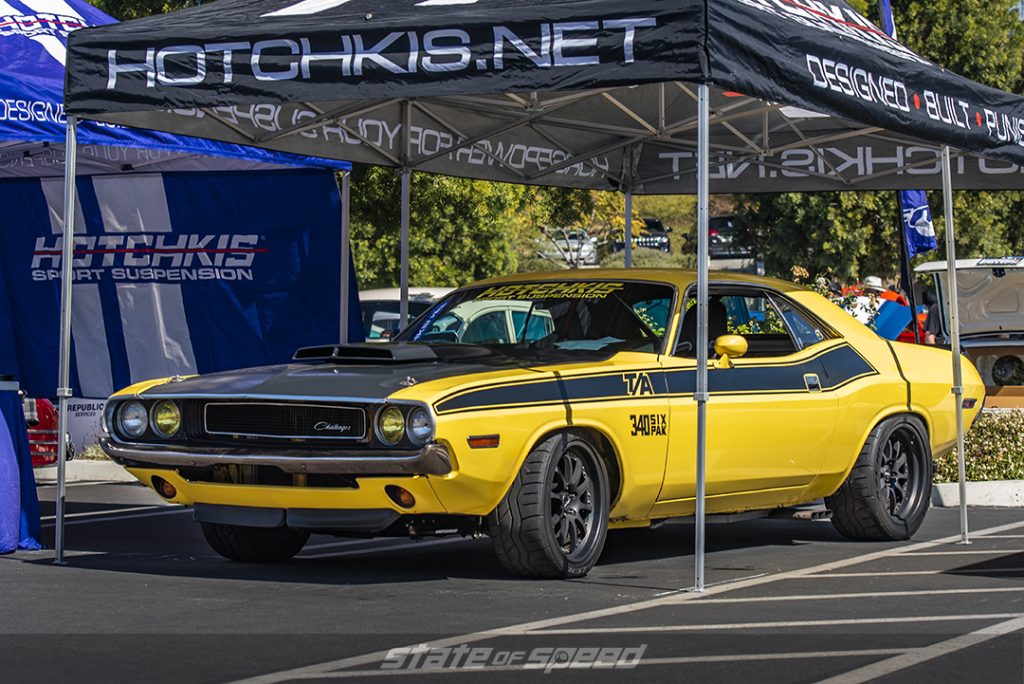 Introduced to the market in 1969 as a 1970 model, the OG Dodge Challenger showed up as the new kid on the block to those into manufacturer-tuned performance cars. With the Ford Mustang and Chevy Camaro already well established names during the golden era of the American muscle car segment, the Challenger was originally designed to be a worthy and capable stable mate for Plymouth's Barracuda to help take on the competition.
…the Challenger was originally designed to be a worthy and capable stable mate for Plymouth's Barracuda…
While the Challenger did its part of raising awareness of Chrysler-branded performance cars, it also simultaneously carved out its own devout fan base rather quickly in its short production run. When it was first introduced, the Challenger won so many consumers over based on the sheer amount of customizations available to buyers at dealerships nationwide.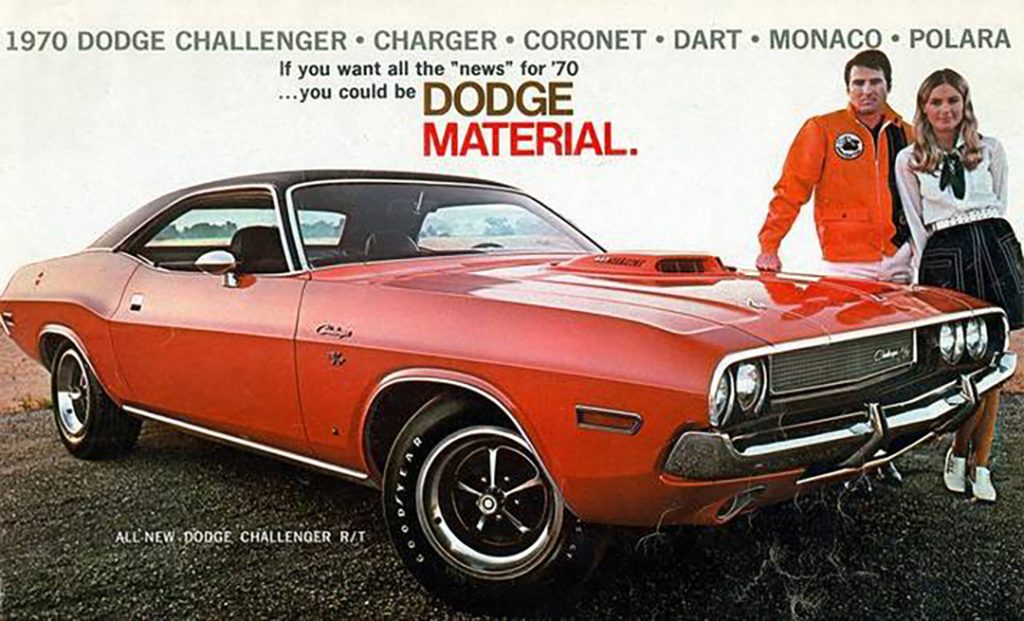 The Challenger boasted a wide range of powertrain selections to admire from a modest 225ci 144hp inline six engine to a 440-cubic inch 390hp V-8 power plant, the car was made available in a total of nine total engine configurations to perfectly suit the many types of owners looking to bring one home.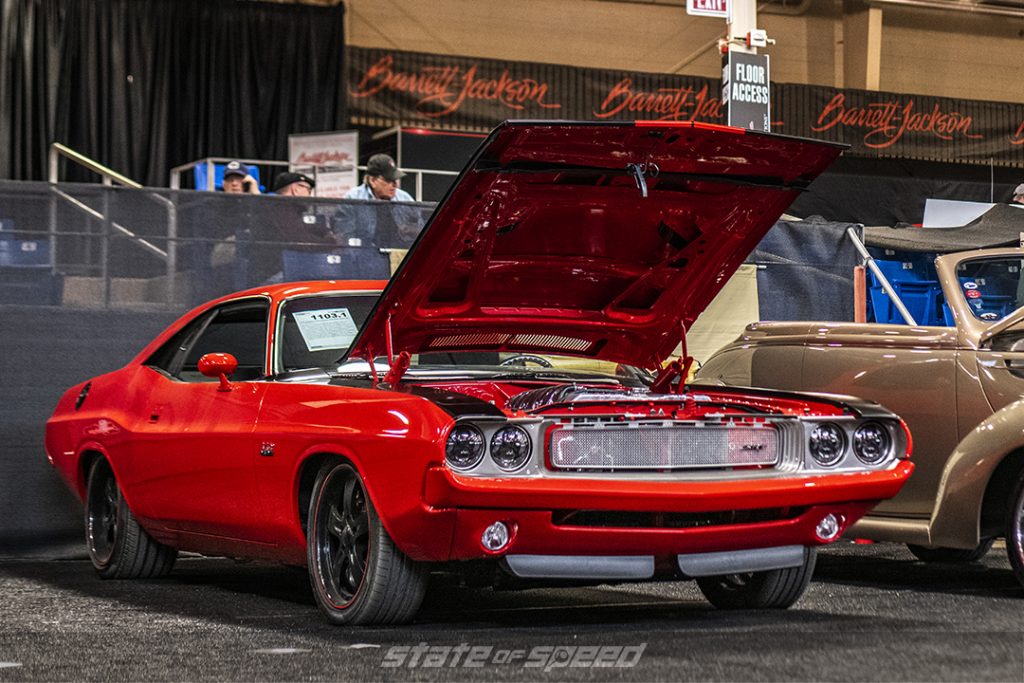 To build upon the Challenger's generous powertrain menu, the first generation was originally offered in either a two-door hardtop or convertible model with trim packages ranging from the base platform Special Edition (SE), mid-level Road/Track (R/T), and a limited edition Trans-Am (T/A) model that was one of the first production vehicles to offer staggered front and rear tire sizes while meeting the qualifications for legit Sports Car Club of America (SCCA) Trans-Am racing. The Challenger also had one of the most impressive number of color palettes in the industry of paint codes to select from as well.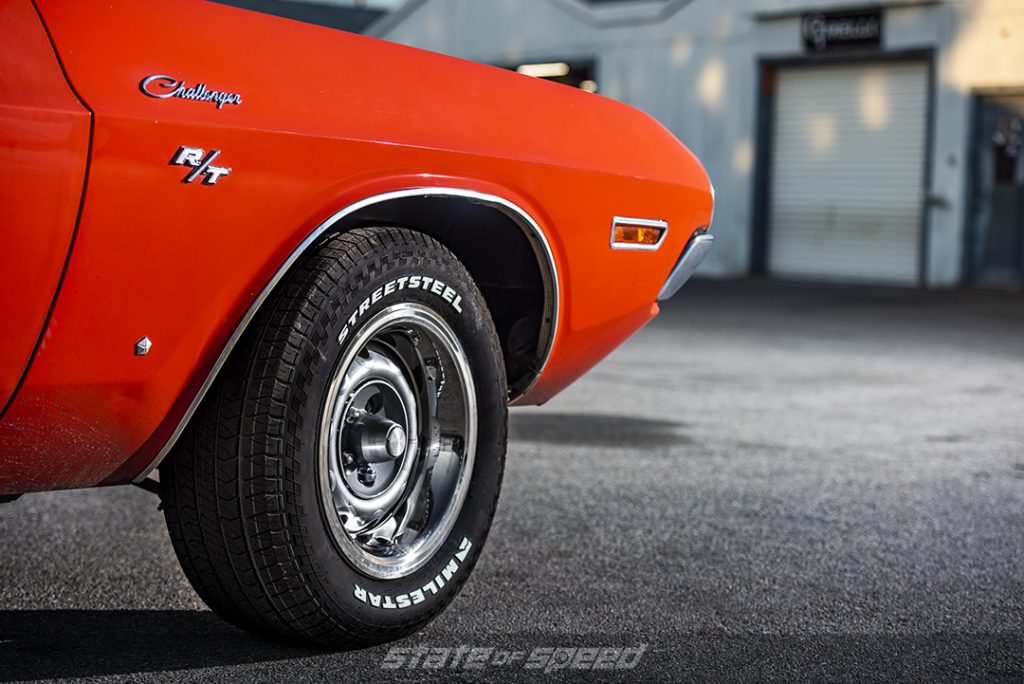 It was an exciting time for Chrysler, and even more so for fans of the Challenger specifically. The car's appeal to gear heads, as well as to folks simply looking for a sporty car to drive was nearly immediate. But like all good things, the Challenger's future was snuffed out all too quickly in 1974. The hike in insurance premiums during that time, the creation of the Environmental Protection Agency (EPA) in 1970, along with a worldwide gasoline crisis going on in 1973, the carbureted muscle car industry was hit blow after blow, ultimately resulting in one challenge the Dodge Challenger just couldn't overcome.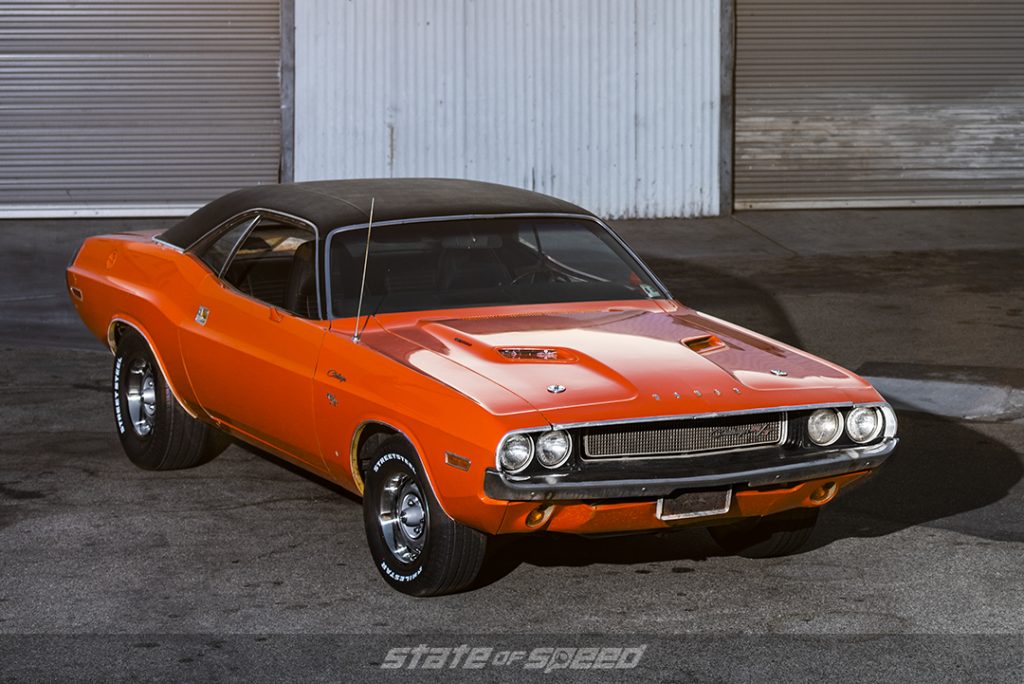 It wasn't until 2006 at the North American International Auto Show in Detroit that a sign of the Challenger's possible resurrection was made public. A concept vehicle based on the styling cues of the first generation and presence of a 6.1L HEMI engine under the hood, went over better than expected, and eventually led to yet another production run in 2008 due to overwhelming demand. The Dodge Challenger was back on the streets—kind of.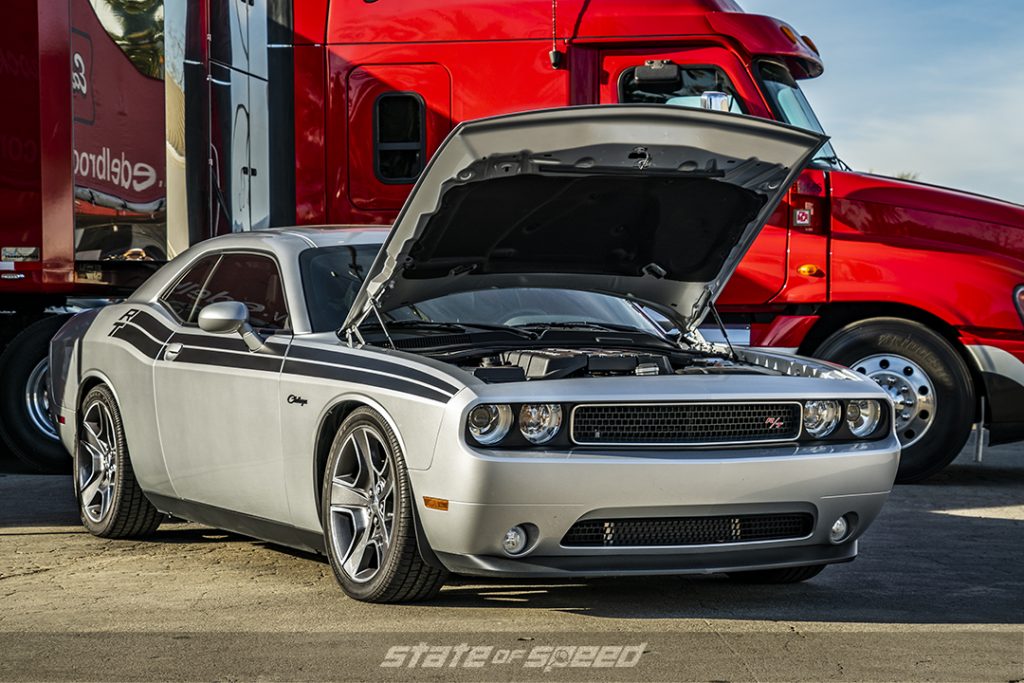 While only a limited number of high-end, fully loaded SRT8 models were made available in that first year back, not everyone who wanted a new Challenger could get their hands on one. 2009 proved to be the car's full return to consumers looking to buy one according to their preferred specifications. Muscle car admirers were once again able to hop back into the driver seat with a base model SE equipped with a 3.5L 250hp V-6 with the option to upgrade to a R/T package complete 5.7L 375hp HEMI engine with even more options and performance add-ons to select from.
…2009 proved to be the car's full return to consumers looking to buy one according to their preferred specifications…
Throughout the years, the Challenger became available with more aggressive HEMI packages, but found itself becoming overshadowed by the competition, namely Ford's Mustang GT500 and Chevy's Camaro ZL1. Dodge's response to potentially being hopelessly overpowered by these cars was its release of the SRT Hellcat—a car equipped with a 6.2L rendition of the Gen III HEMI that was teamed up with a 2.4L twin-screw supercharger to produce 707hp and 650-lb fit of torque.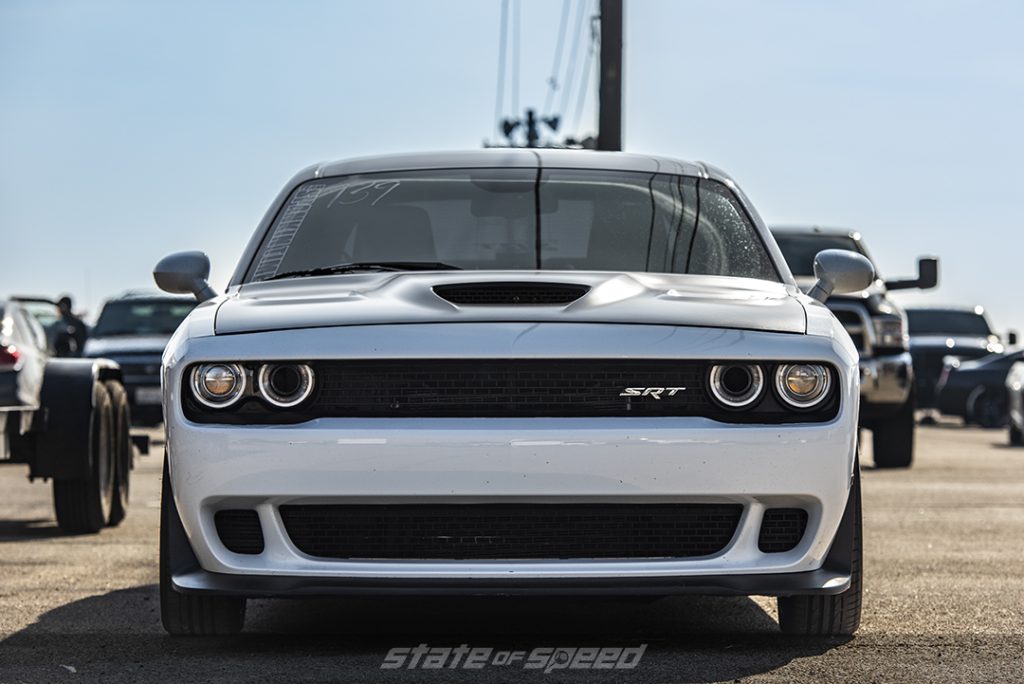 This escalated the Challenger to the top of the heap, but in an effort to remain ahead of the pack, the same 6.2L HEMI found in the Hellcat was blessed with a larger 2.7L supercharger, along with a suite of upgraded engine components to make for the 808hp nucleus available in the notoriously powered SRT Demon package that was limited to only 3300 units.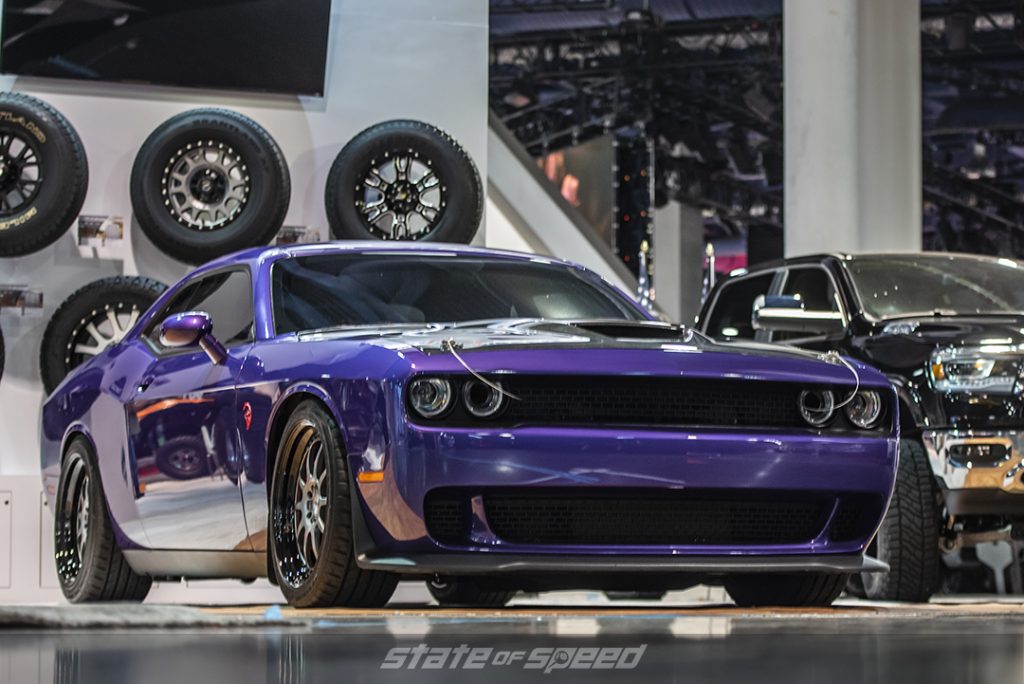 For 2022, there are a total of nine different Dodge Challenger trim levels topped off with two high-end cars—the SRT Hellcat Redeye and SRT Super Stock premium models. The Challenger still remains attractive to a wide audience, from the entry-level 303HP V-6 AWD package to an 807hp rocket in the Super Stock trim that thrives on 91-octane pump gas.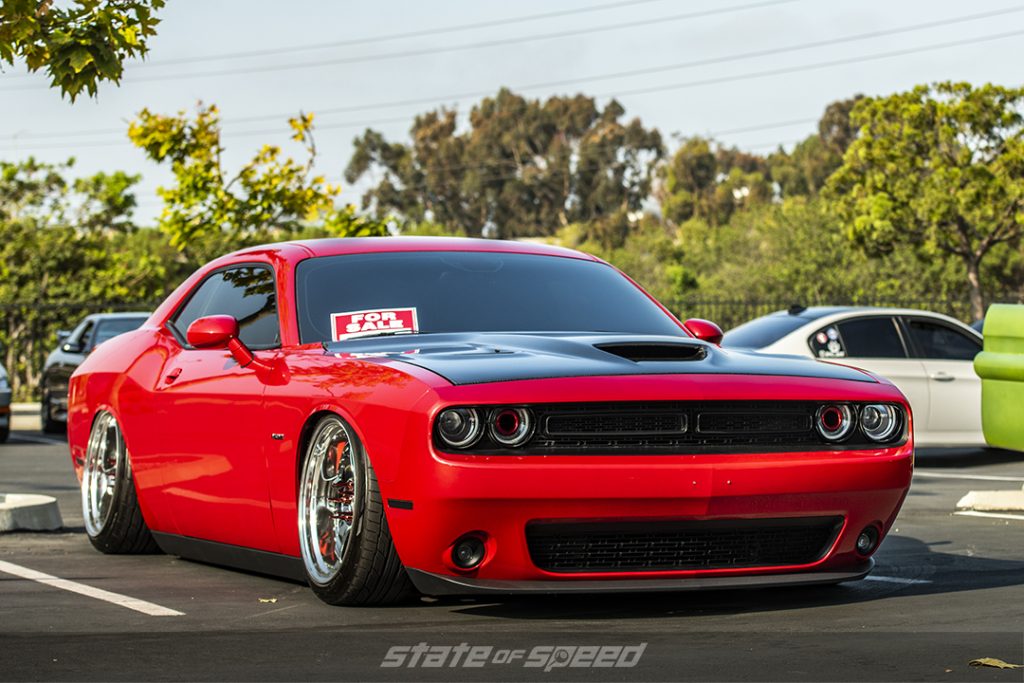 It's safe to say that the Challenger remains a crowd pleaser to this day more than 50 years after its original release. Even with the plug being prematurely pulled back in '74, the legendary car has sat through a decades-long hiatus and has come back swinging for the fences.