Hot Rodding's Alive and Kicking at Detroit Autorama 2020
In the years immediately following World War II the hot rod and custom car scene boomed across America as returning service men and women enjoyed newfound prosperity with money to spend on cars. Magazines, car clubs and car shows exploded across the nation especially in the rust belt where the winters were long and the snow was deep. Nowhere was this auto-enthusiasm more evidenced than in the Motor City—Detroit.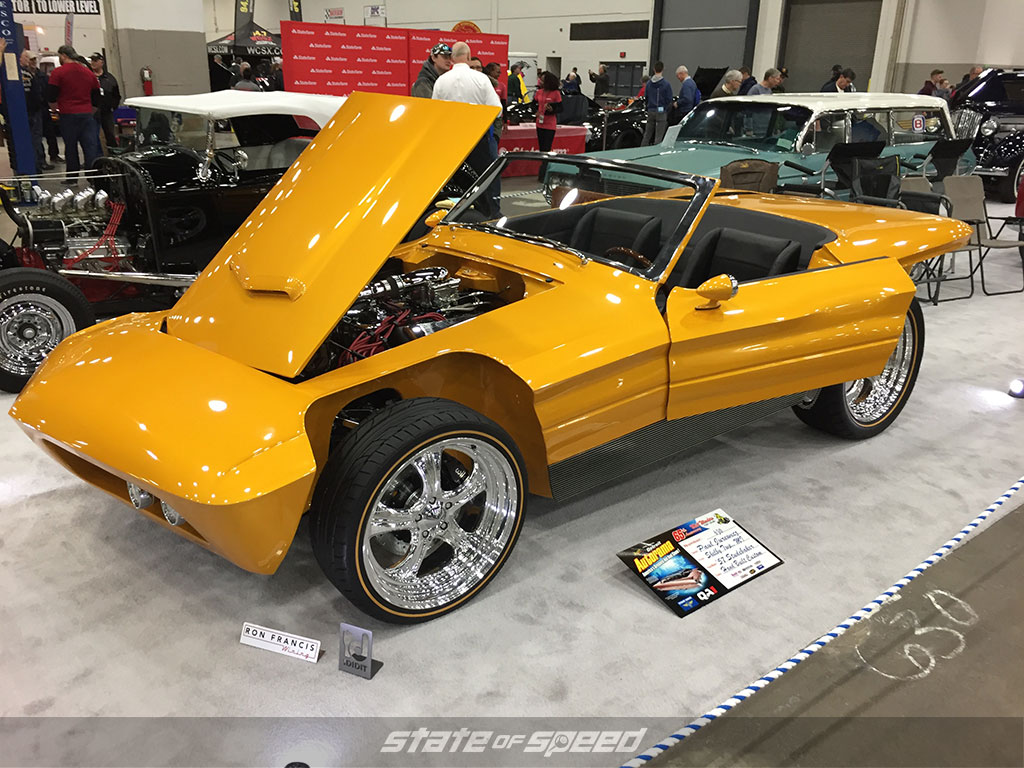 In 1952, the Michigan Hot Rod Association (MHRA), that had formed the previous year with 22 clubs and 400 members, held the first Detroit Autorama car show at the University of Detroit Field House. Ostensibly, the profits were to build a dragstrip. In 1956, the MHRA hired a local, professional promoter, Don Ridler whose expertise grew the show quickly until there were funds for the Motor City Dragway that opened in 1957.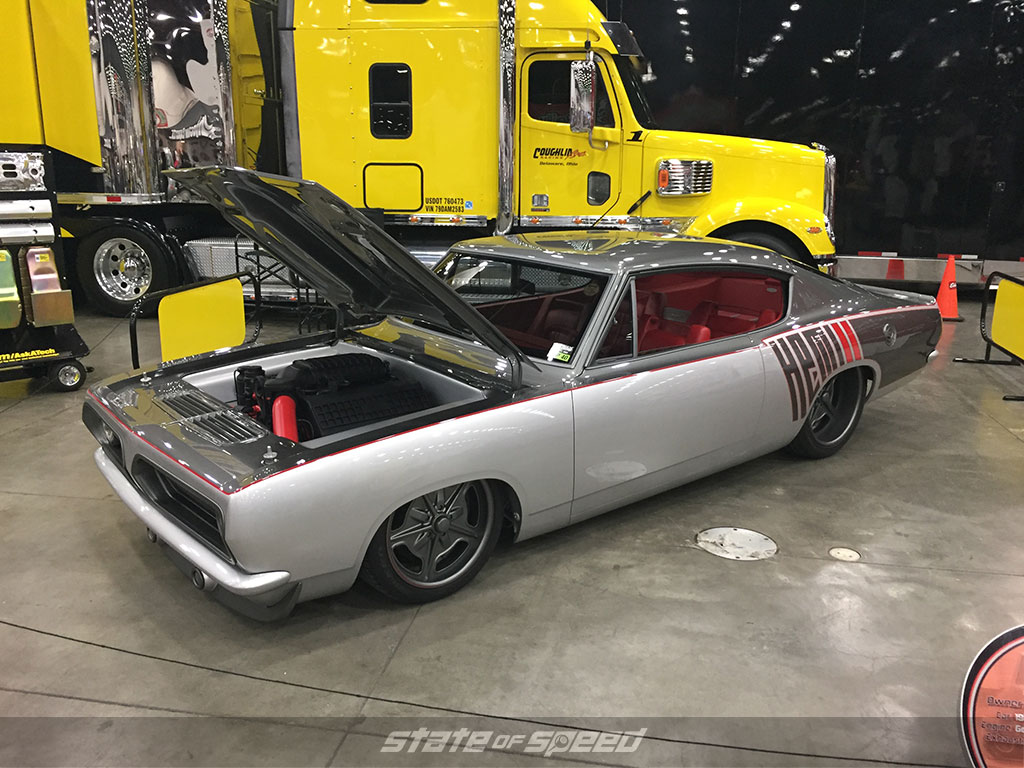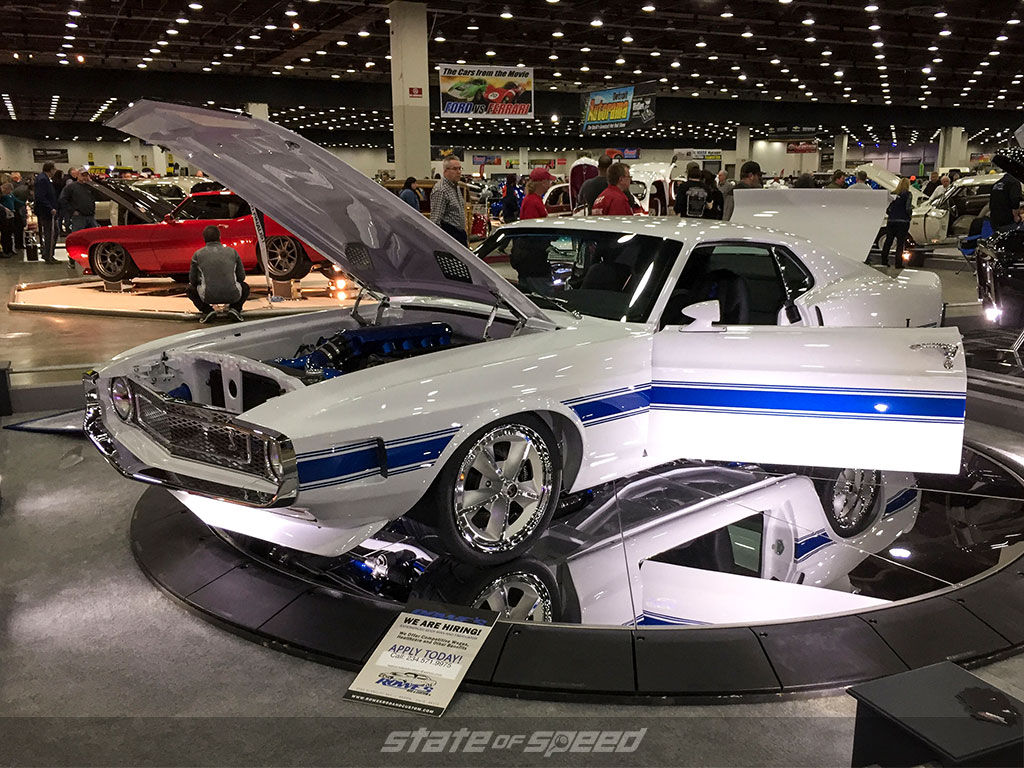 Sadly, both the Motor City Dragway and Ridler are gone but his name lives on in the annual Don Ridler Memorial Award established in 1946. Presented by Meguiar's, the Ridler, with a cash prize of $10,000, is the highest accolade at the annual Detroit Autorama, now in its 68th year.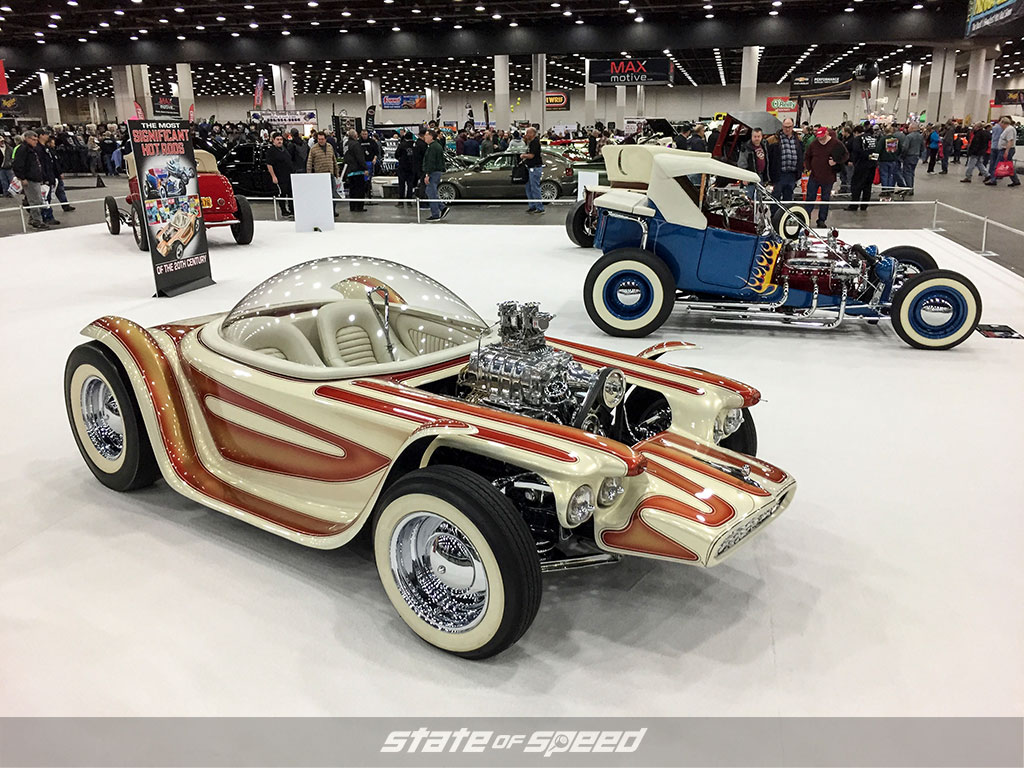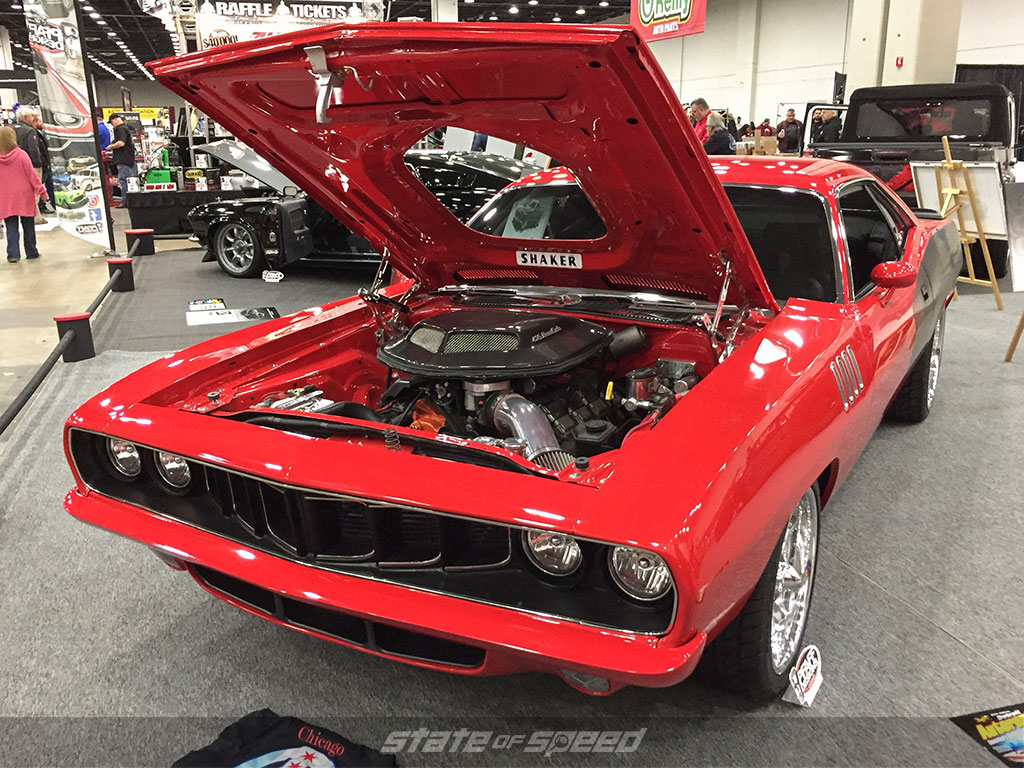 Over the years, everything from a Corvette to a '57 Chevy to a '65 Impala to '59 Cadillac wagon have won—it's an eclectic mix. From the dozens of contenders, selectors choose the 'Great 8 Finalists' from which the eventual winner is chosen.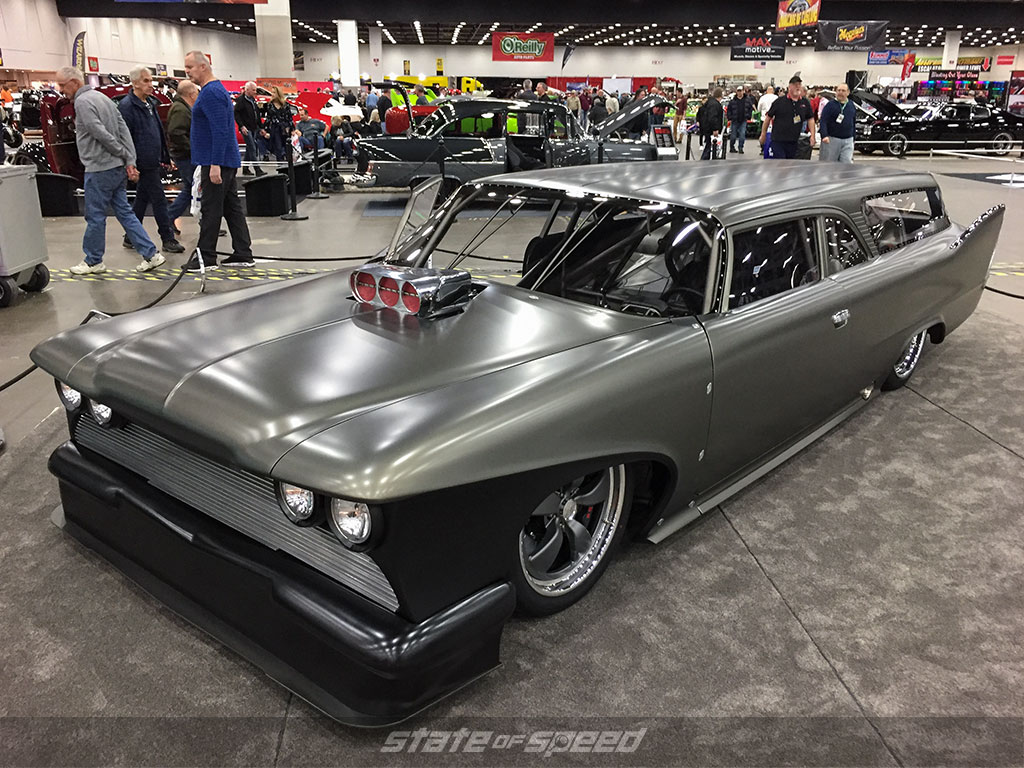 This year, the Great 8 comprised the following:
George Conrad's 1966 Ford F100 Custom Pickup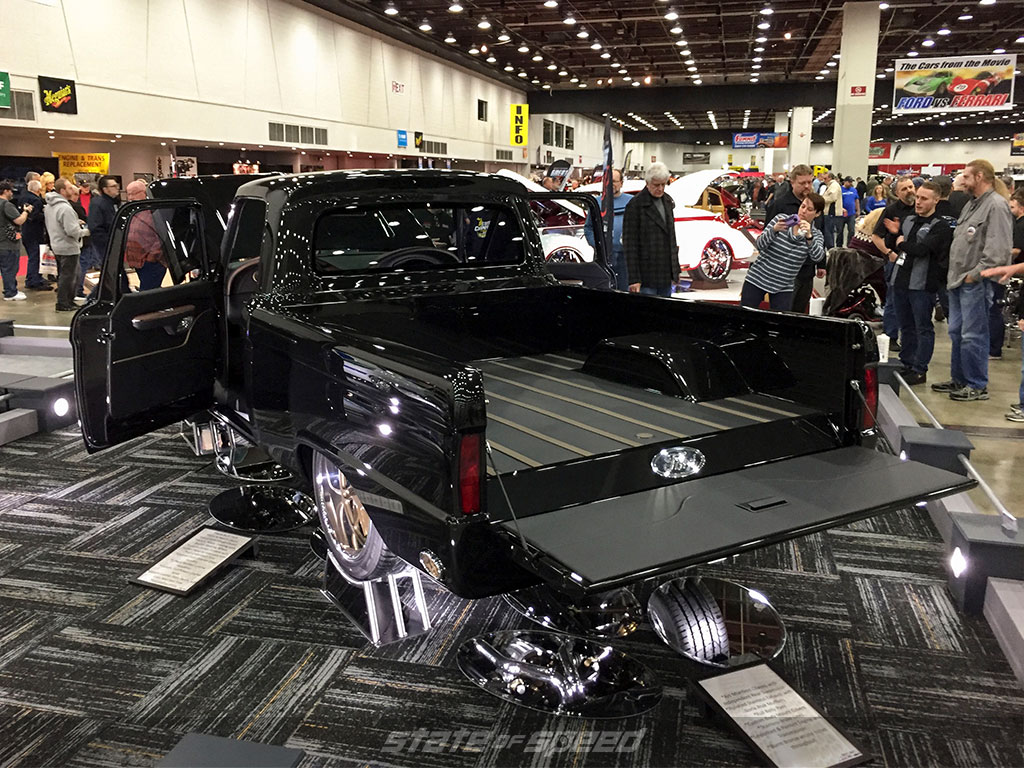 Jeffrey Hess'1956 Oldsmobile 98 Custom Convertible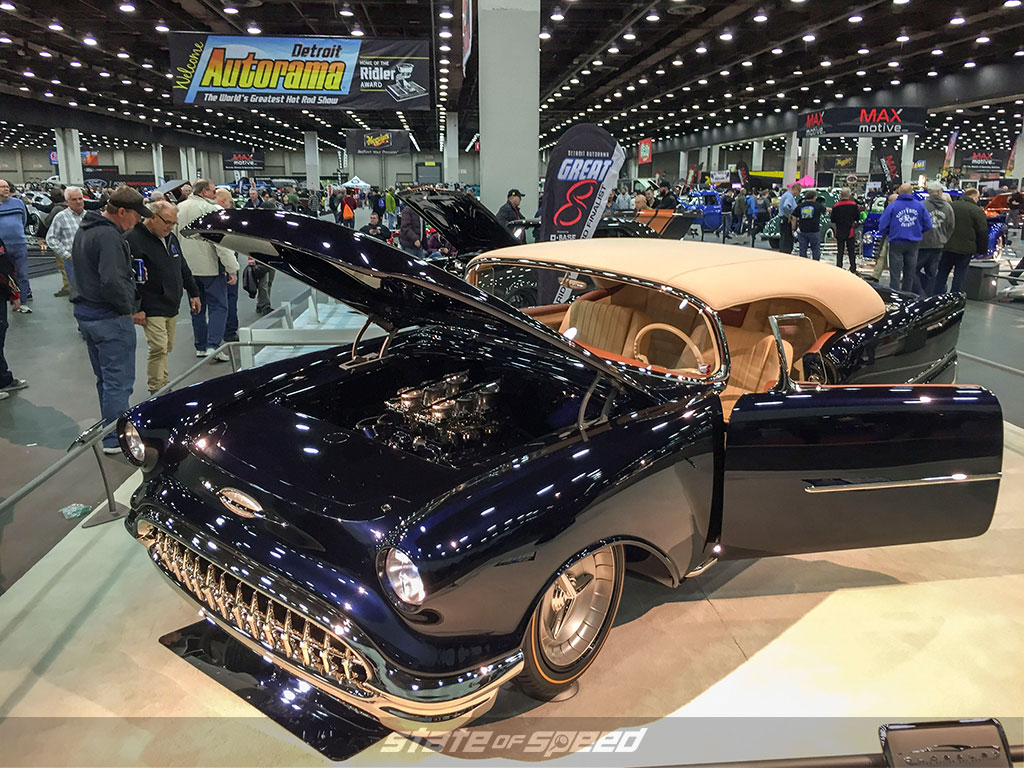 Frank and Debbi Hinmon's 1955 Cadillac Coupe DeVille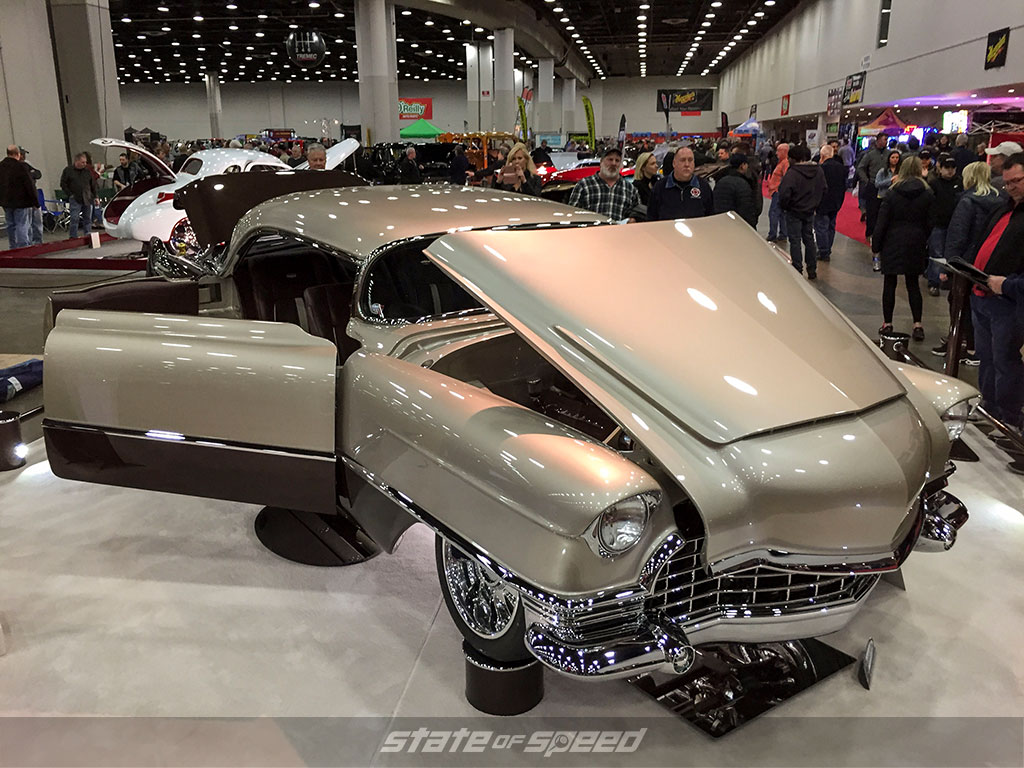 J
erry Logan's 1934 Ford Altered Pickup,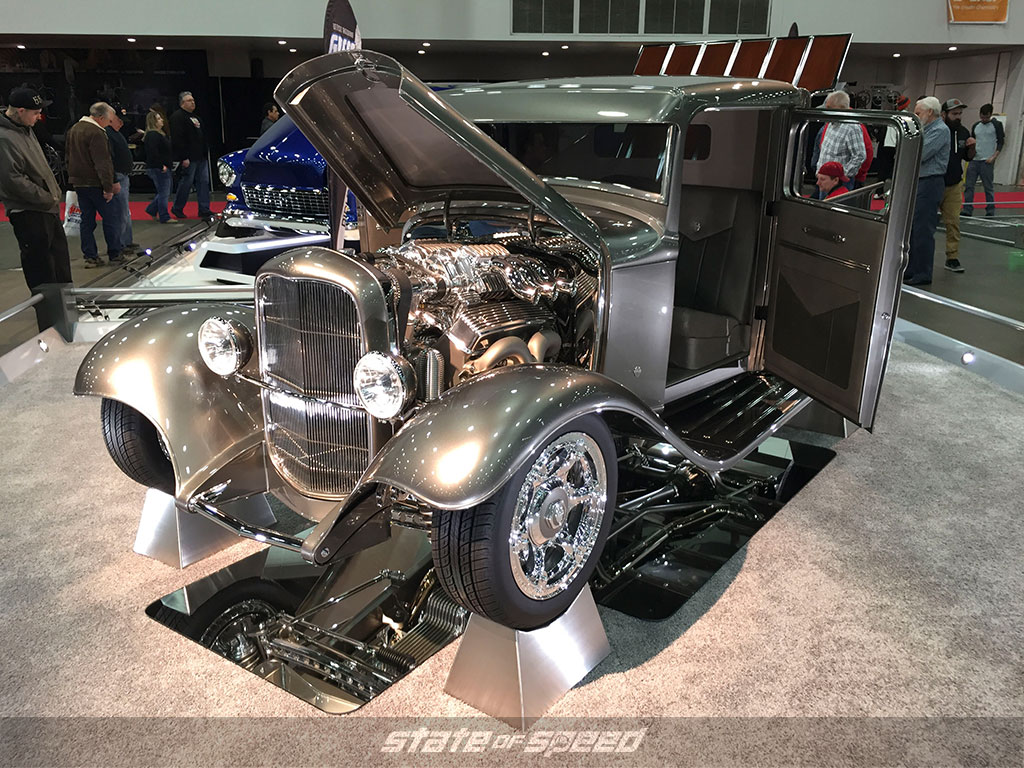 Bob Matranga's '55 Chevy 'Brute Force,'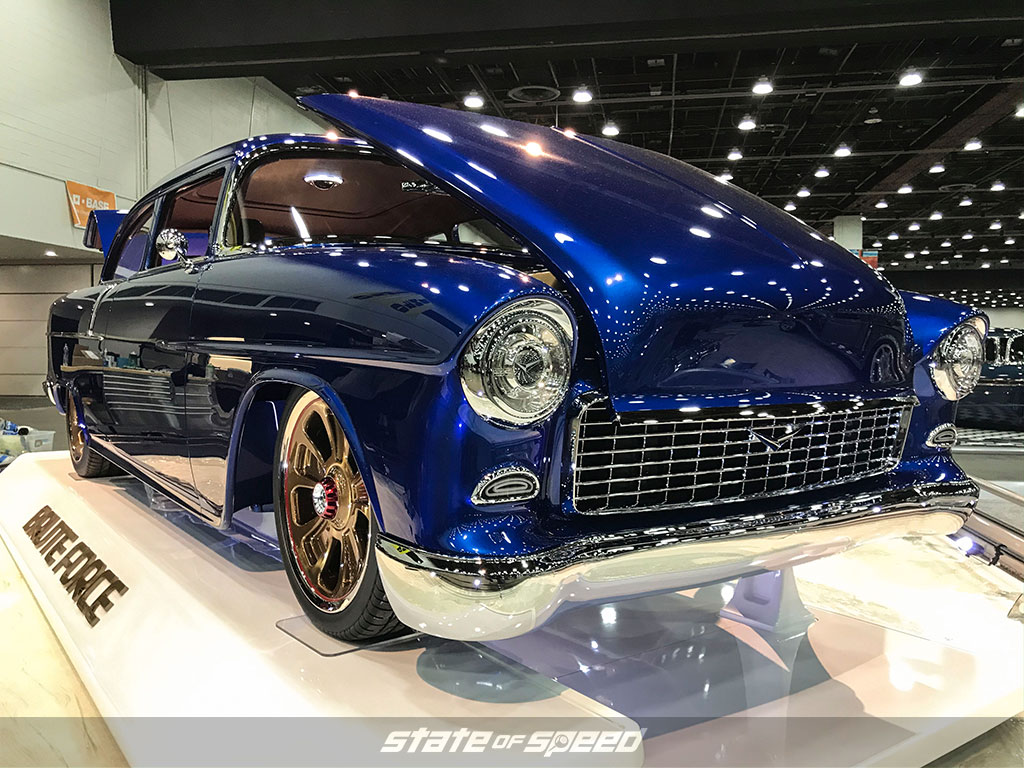 Brad, Brady and Cory Ranweiler's 1963 Chevy Custom Wagon 'Impressive'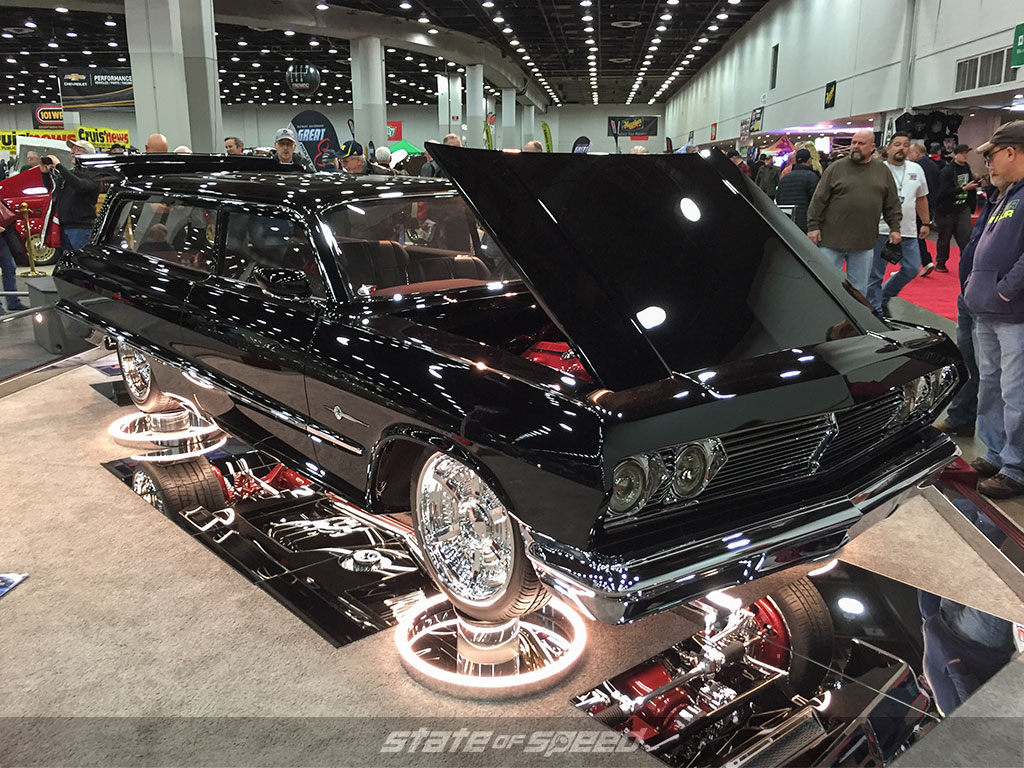 Tim Wheeler's 1969 Camaro Pro Touring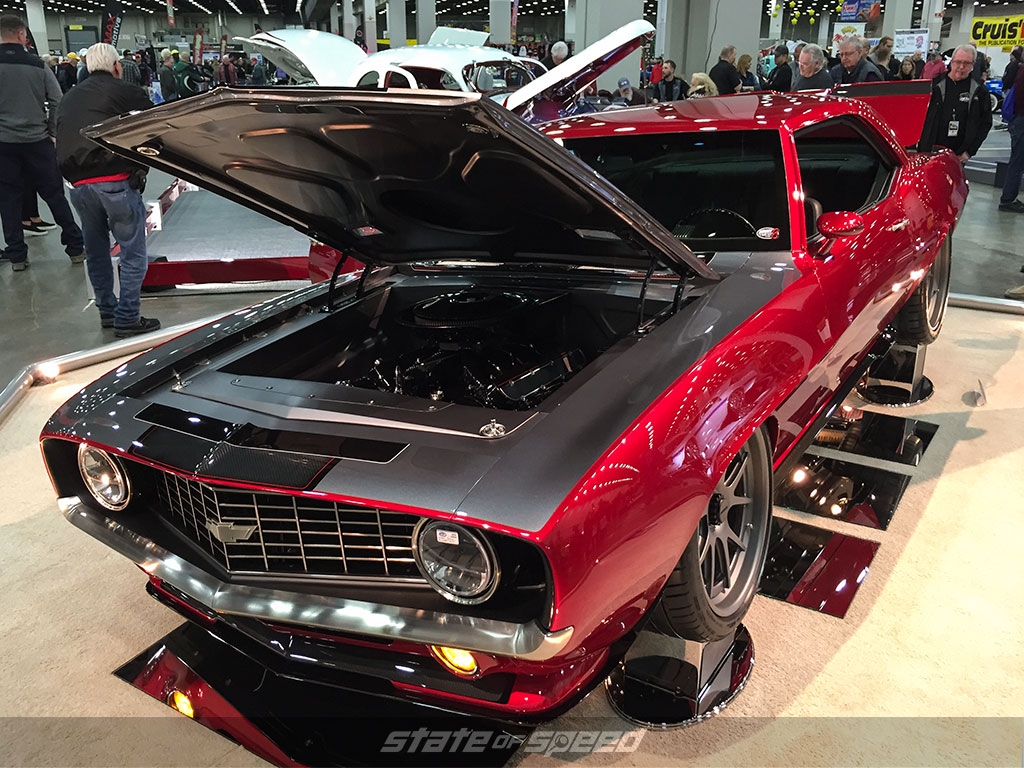 Greg and Gail Wilson's 1929 Ford Model A Woodie pickup 'Driftwood,'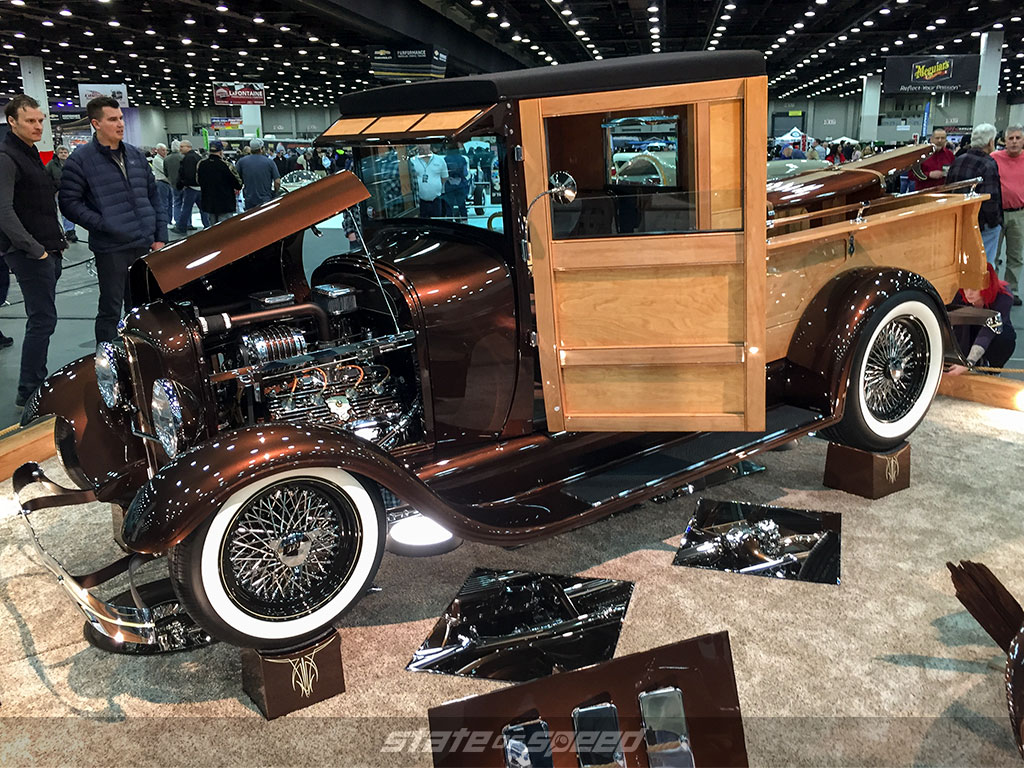 Of course, seeing the Great 8 surrounded by the not so great is a little disconcerting as you contemplate all the blood, sweat and dollars that went into those unsuccessful builds that didn't quite make it. Also, one is nagged by the question, "What do you do with it now?" High build show cars are by definition extreme, over the top, caricatures almost and as such hard to get the groceries in. They're more art than car but rather than wall hangings they are more wall flowers. All the more reason, therefore, to venture down the escalator to 'The Basement' where there is a vibrant, alternative show full of old original and recreated racecars, some ratty and some not so ratty rods, customs with a k and a spattering of weirdness and the just for the heck of it. The basement has a totally different, lively vibe that's missing from the floor above where it's tangibly more serious.
"The Basement is not the showcase for your home, but it is where you keep things you value and the place only your best friends ever get see."

Larry Erickson, Designer
One of the fun parts of The Basement show is the celebrity picks where automotive stars such as designers Chip Foose, Camilo Pardo, Larry Erickson, and builders Roy Brizio, Josh Shaw and Gene Winfield among others pick the basement cars that appeal to them. It's a diverse selection that give this particular group of participants a chance at the trophy that they wouldn't normally get. It's great fun, not taken too seriously and rewarding. Designer Larry Erickson, said, "This is the Midwest, so The Basement is not the showcase for your home, but it is where you keep things you value and the place only your best friends ever get see.  Participating in the pick is good fun."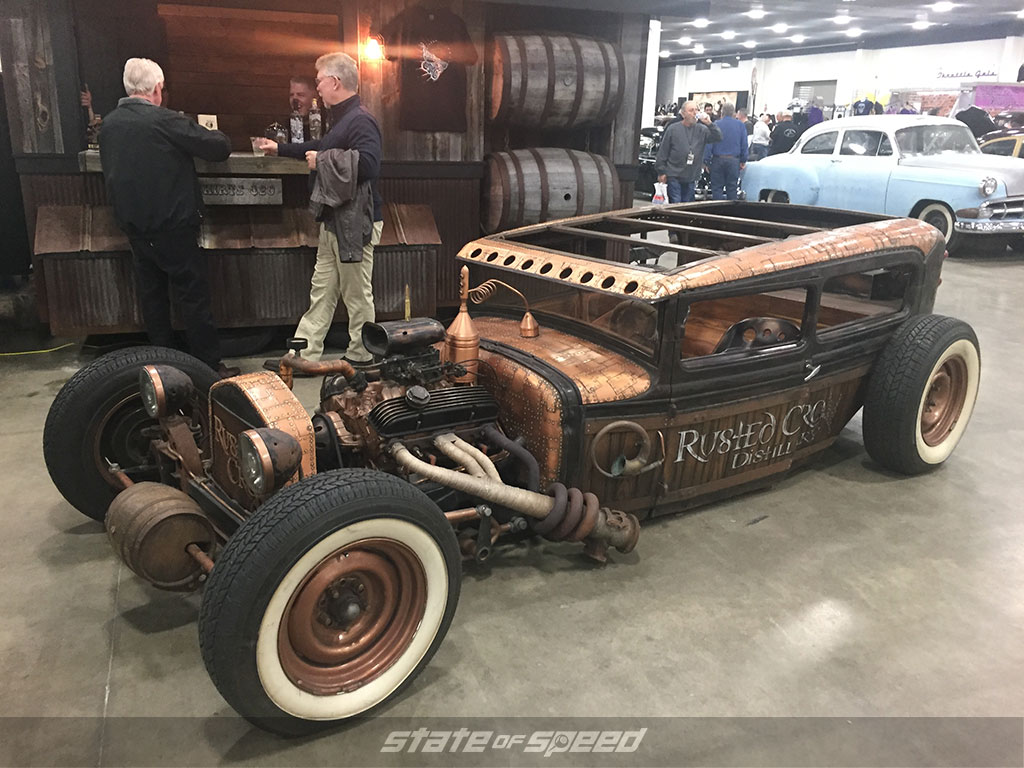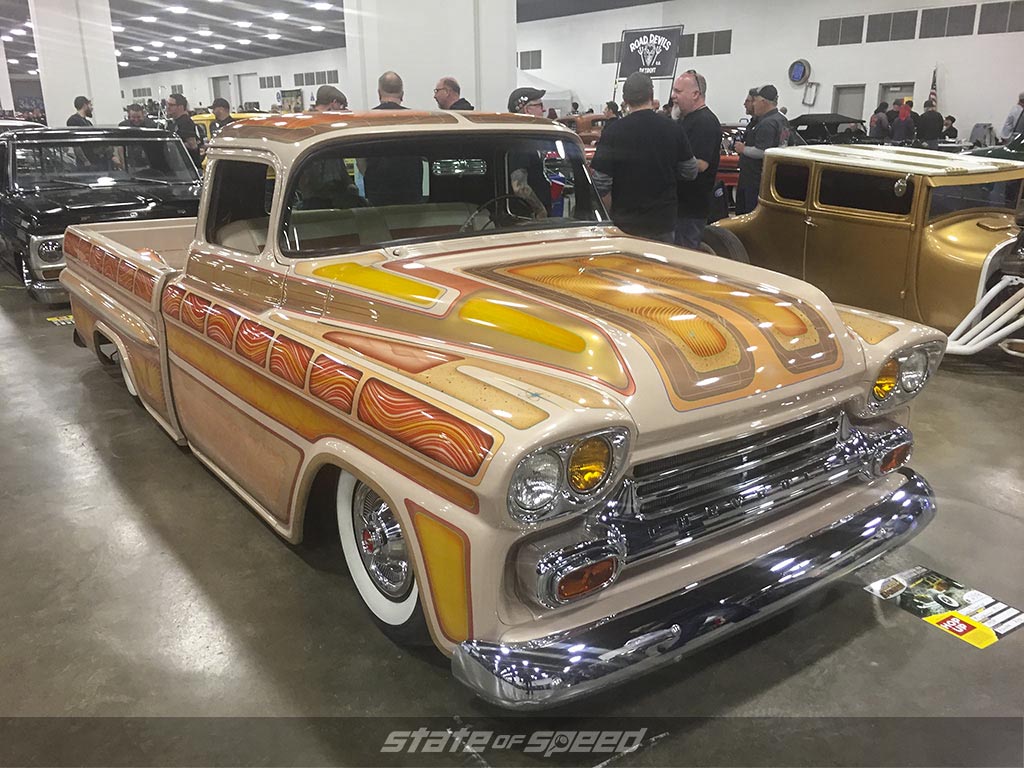 All too soon we escalated back upstairs to the main floor of what was Detroit's Cobo Hall to what is now TCF for the awards ceremony. Bob Matranga's '55 Chevy 'Brute Force' was the odds-on favorite but as Barry Meguiar of Meguiar's made the announcement the trophy went to Brad, Bray and Cory Ranweiler of New Ulm, Minnesota, for their family-built '63 Chevy wagon 'Impressive'.
Built upon an Art Morrison frame, Impressive is undoubtedly impressive in its build featuring a home-built 409 bored and stroked to 509 cubic inches producing 615 hp with Hilborn 8-stack electronic fuel injection. However, what makes Impressive so different is that it's actually a two-door wagon created from a four-door wagon there being no two-door factory 'Nomad' wagons that year. Whether the distinctive body mods were the clincher is only for the judges to know but it was, nevertheless, Impressive and a well-deserved if un-expected win.