The Dark Side Reborn: 2021 Mercedes AMG GT Black Series
July 17, 2020 – Mercedes-AMG has been producing some of the most powerful and aesthetically pleasing series of vehicles, known as the Black Series, and 2021 brings their most wild creation yet, the 2021 Mercedes-AMG GT Black Series.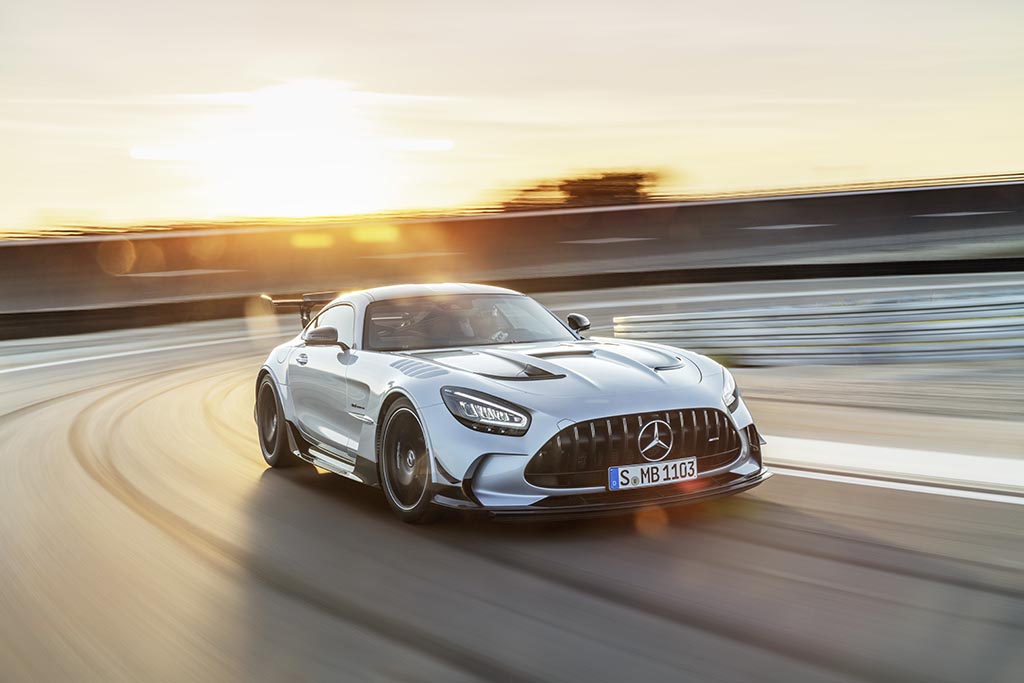 At first sight, you may think this limited edition model is simply a racecar produced for the DTM Racing Series; an enormous wing, carbon fiber galore, and shots of the GT at the track might have you thinking you are looking at the newest technological advances Mercedes has made solely for their racing teams. Truth be told, you don't need to be a professional driver to own this beauty, but you may need some driving experience to handle the power this glorious machine produces.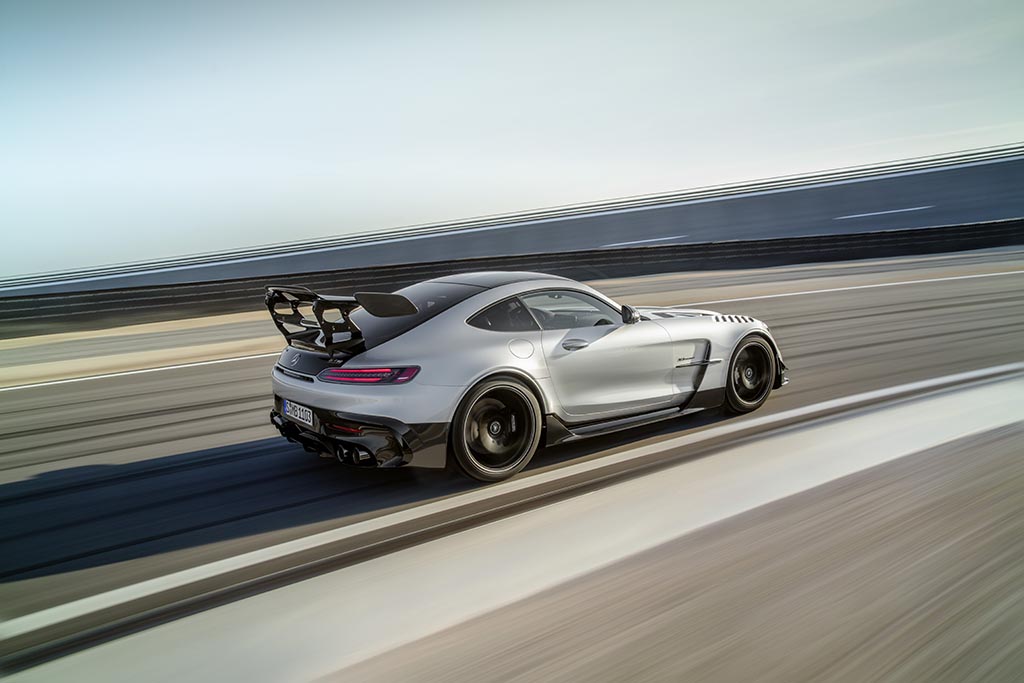 720-hp. This is the number you're thinking about when stepping into the Mercedes-AMG GT Black Series. A twin-turbocharged 4.0-liter V8 under the bonnet connected to a reinforced seven-speed DCT gearbox will output enough power for you to reach 60 mph in 3.1 seconds and 100 mph in just under 9. The best part? Well, of course, the music coming from the tail pipes. This powerplant is very rev-happy, redlining at 7,200 rpms and delivering its peak power between 6,700 and 6,900 rpms. Combined with twin-turbos putting out 24.6 pounds of boost, the GT screams with its 720-hp and 590 lb-ft of torque.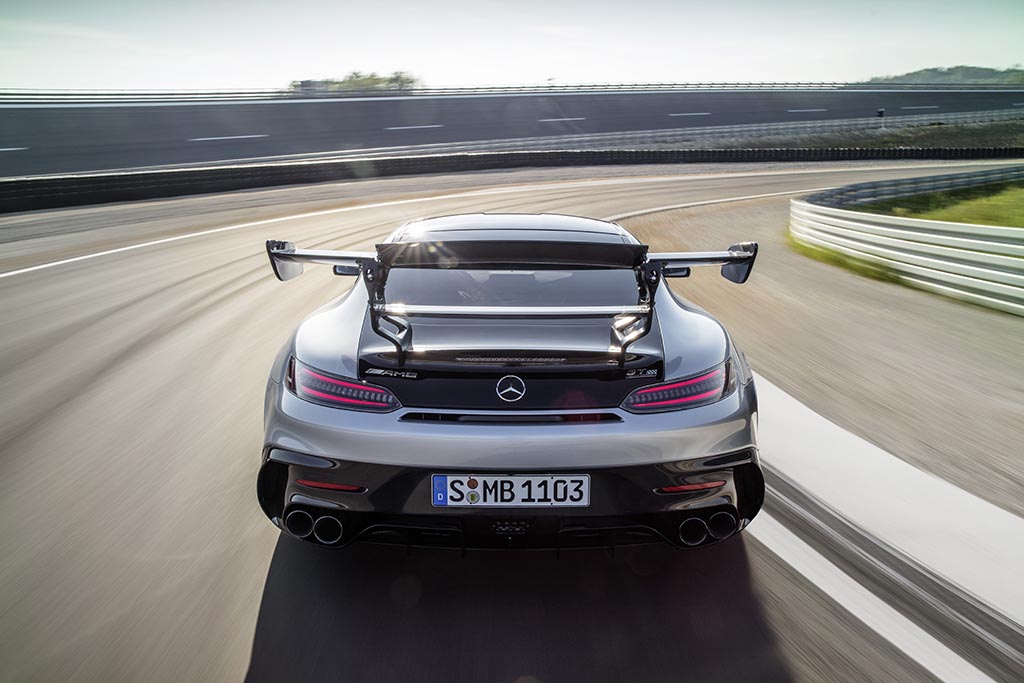 As much as I'd like to say the engine is where the sweet spot of the GT Black Series is, I would say that is wrong. The aerodynamics of this car are top notch, and every inch of its exterior plays a role in creating such a beast of a machine. If anyone understands the form and function of carbon fiber, it's Mercedes. I mean, you'll have a tough time finding parts on the GT that aren't made of the incredibly strong and lightweight polymer, from the wing, to the roof, heck, even the engine bay is littered with it. The front bumper incorporates an adjustable splitter for better aero when you need it, and bigger vents are found on the hood and fenders, aiding with cooling and of course, aero.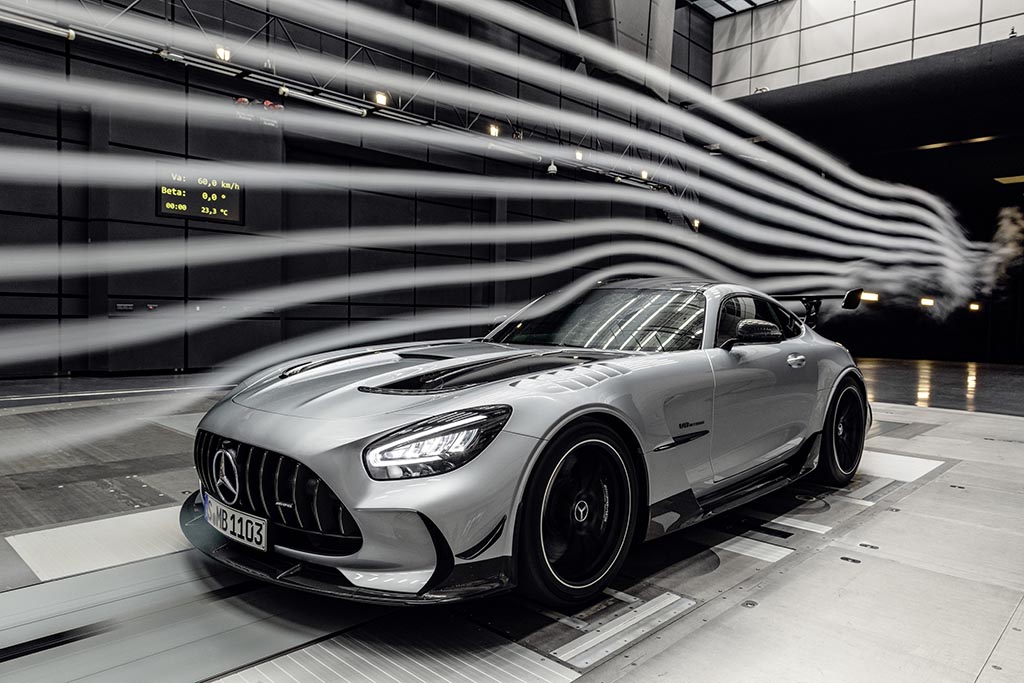 Along with special trim and badging, the GT Black Series is sure to stick out in a crowd. There isn't a price for it yet, but with everything considered, it will probably be a hefty one. Come early 2021, the new Mercedes-AMG GT Black Series will be available for purchase, so if you're ready to get your hands on the sixth generation of the series, you'd better get your wallet ready!