Audi E-Tron GT and RS E-Tron GT Aim for Comfort and Performance
Feb. 10 – With the ever-growing popularity of SUVs in America, it's a welcoming sight to see the all-new 2022 Audi e-tron GT and RS e-tron GT. Audi announced Tuesday that their new electric vehicle, the e-tron GT, is defined by its duality, a high-performance gran turismo that can be enjoyed through spirited driving, or even just leisurely cruises. To expand on this, Audi Sport has also released its first ever EV in the U.S, the Audi RS e-tron GT, packed full of new tech including an electric propulsion system, air suspension, all-wheel steering, and a two speed transmission.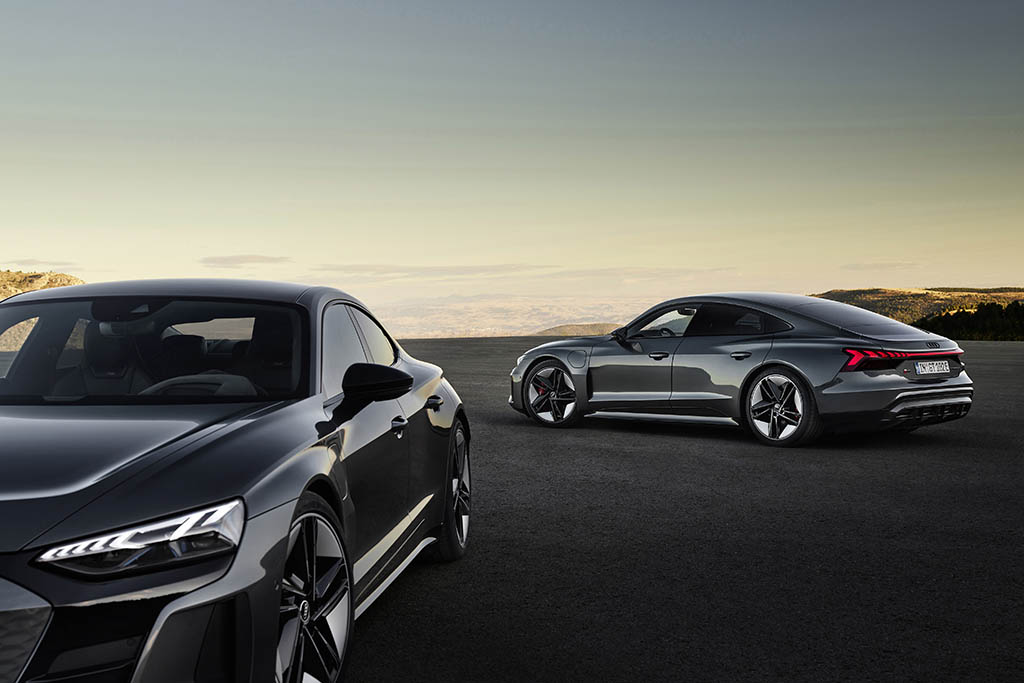 Both the Audi e-tron GT and RS e-tron GT are packed with power, both suited with permanently excited synchronous motors (PSM). These motors are ideal because of their ample, instant torque. The e-tron GT produces 235 horsepower from a motor situated in the front, and 429 horsepower from the motor in the rear. The net combined power for these motors is 469 horsepower, but a key feature is their ability to overboots for 2.5 seconds with launch control, shooting that new horsepower number up to 522, with 464 lb-ft of torque. The e-tron GT can launch to 60 in 3.9 seconds, repeatedly, while being able to hit a top-speed of 152 mph.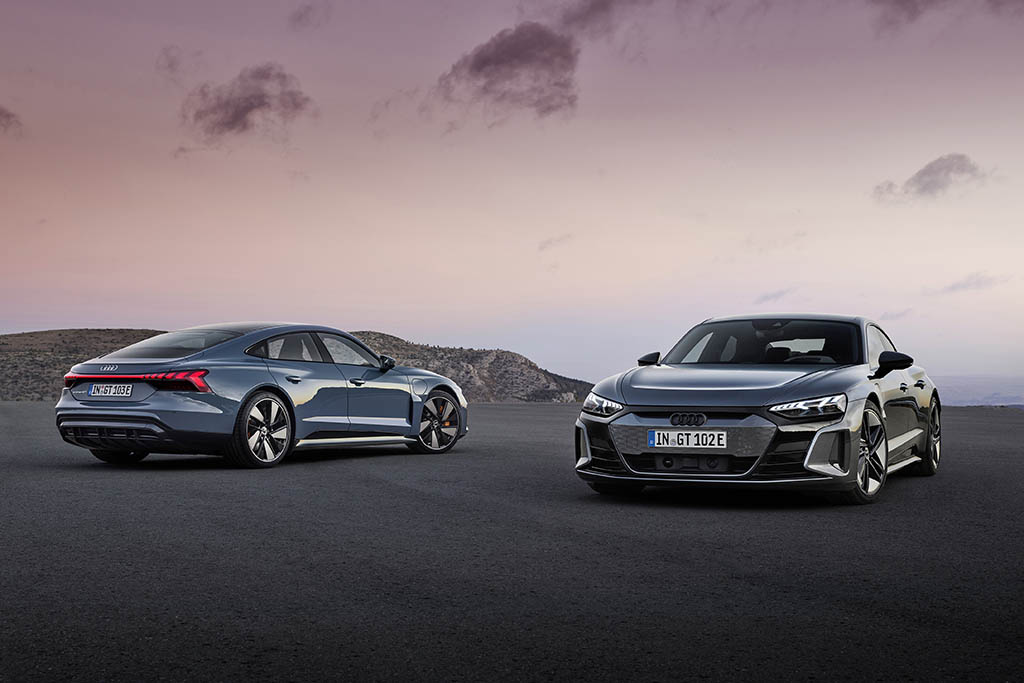 Even more impressive power wise is the RS e-tron GT — both e-tron GT's share the same front motor, but the rear is where the RS has the advantage. At the rear of the RS e-tron GT is a motor capable of 450 horsepower, bringing the RS' net horsepower to 590, or 637 with overboost. Combined with its total system torque of 612 lb-ft, the RS can jet to 60 in 3.1 seconds, and hit a top speed of 155 mph.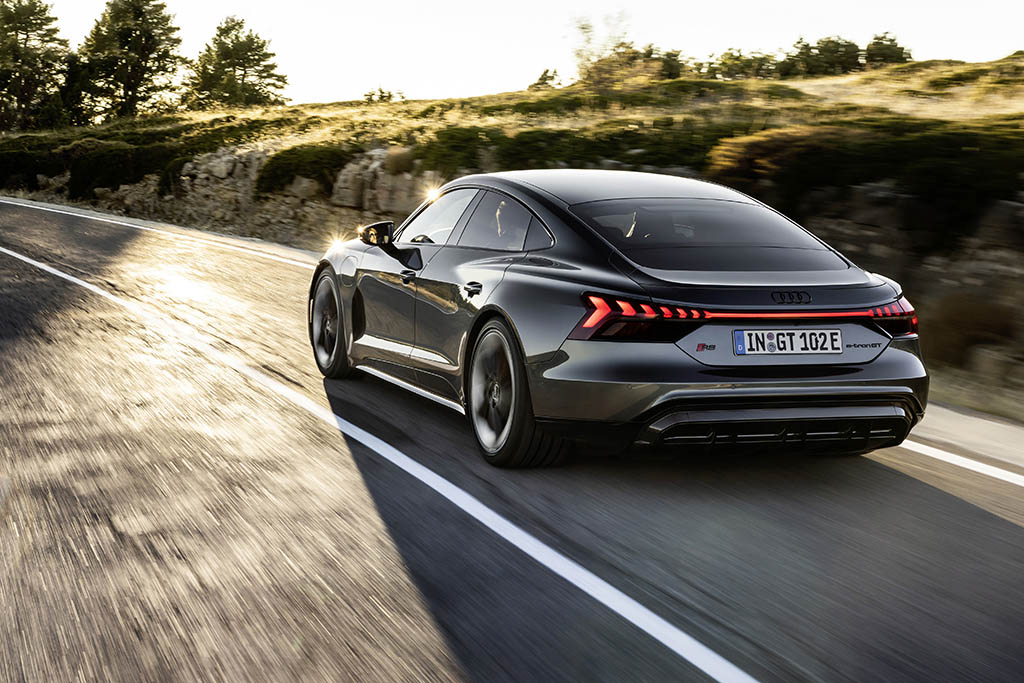 A unique feature that the Audi e-tron GT's have that puts them at an advantage over other electric vehicles is their two-speed transmissions. Anything over a single speed transmission almost seems odd now that EV's are becoming increasingly popular, but Audi may be on to something with this new advancement. The GT's 1st gear is used for rapid acceleration when needed, while the taller second gear can be used for long stretches of highway driving.
Other key features the Audi e-tron GT and RS e-tron GT will come with standard are a leather-free interior, using Dynamic and Alcantara, a "monoposto" cockpit that angles everything towards the driver, and a full-circumference flat-bottom steering wheel, wrapped in Alcantara. Standard for the RSS e-tron GT is a lightweight, high-strength, five-layer carbon fiber reinforced plastic roof. Another key design detail that Audi wanted to stand out is the strongly chiseled lower doorsill lines that emphasize the battery pack as the car's powerhouse and foundation.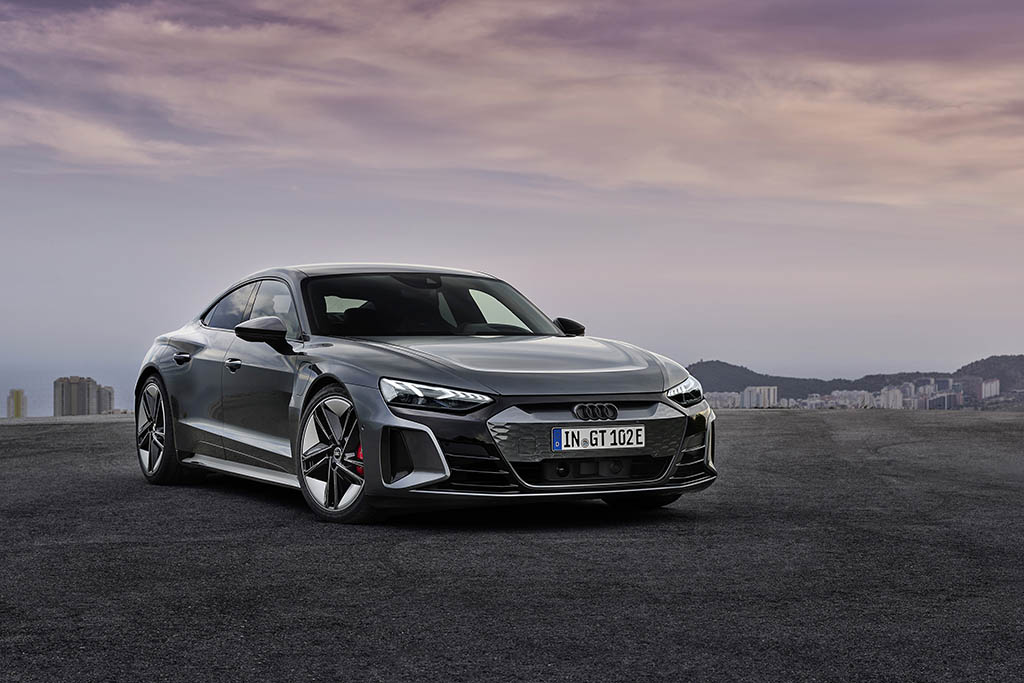 The 2022 Audi e-tron GT and RS e-tron GT will arrive in the U.S. this summer, with prices starting at $99,000 for the e-tron GT and $139,900 for the RS e-tron GT.