Introducing the $3.9 Million Bugatti Chiron Super Sport
June 08, 2021 – Bugatti's overarching goal is always to create a premier automotive experience combining both luxury and top speed, two boxes that their newest creation, the Bugatti Chiron Super Sport, undoubtedly checks off. From a brand that lives by the mantra of form always follows performance, they have done a remarkable job hitting the nail on the head once again.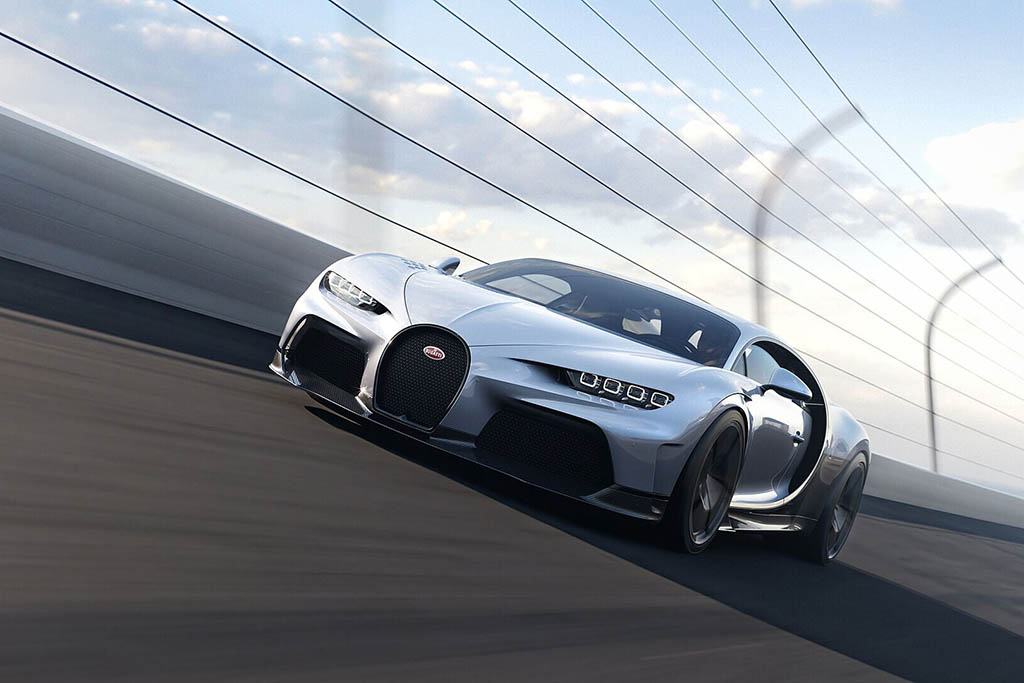 Every aspect of the exterior of the Bugatti Chiron Super Sport plays a role in its unrivaled aerodynamics, from the front splitter all the way back to the rear diffuser. As Stephan Winkelmann, President of Bugatti, puts it, "With the Chiron Super Sport, we are following our long-standing tradition of combining top speed with absolute luxury."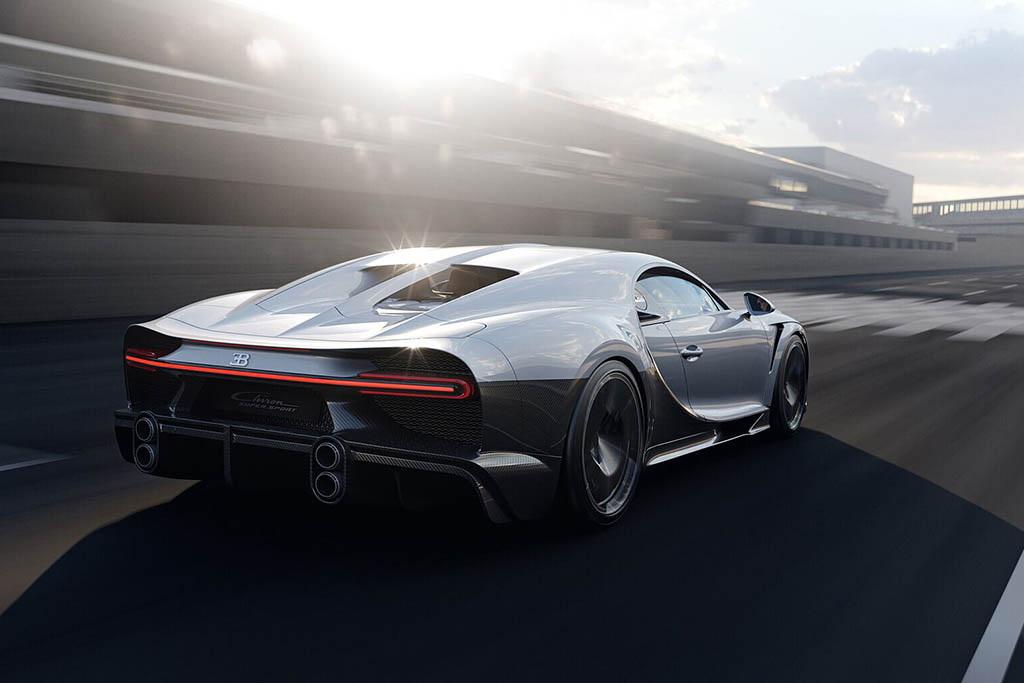 You can almost imagine it being difficult making a performance version of an already over-engineered and exceptionally well performing platform such as the Bugatti Chiron. Every aspect of the car has already been so finely tuned that it seems almost impossible to refine it more. However, the engineers at Bugatti took every step to take the Chiron Super Sport a step above. For aerodynamic performance, the rear of the Chiron grew by 25 centimeters to hold the laminar flow to the bodywork for as long as possible. Engineers also enlarged the diffuser cross-section which in turn raised the diffuser's trailing edge. As a result of these small changes, the slipstream and wind resistance generated are significantly reduced.
Moving on into the performance, the engineers once again had to tweak every last detail to hopefully accumulate a tad more performance anywhere they could. When it came to the 8.0-liter W16 engine, it was thoroughly overhauled. With modifications to the turbochargers, oil pump, cylinder head with valve train, transmission and clutch, the Chiron Super Sport is able to squeeze out about 100 more horsepower.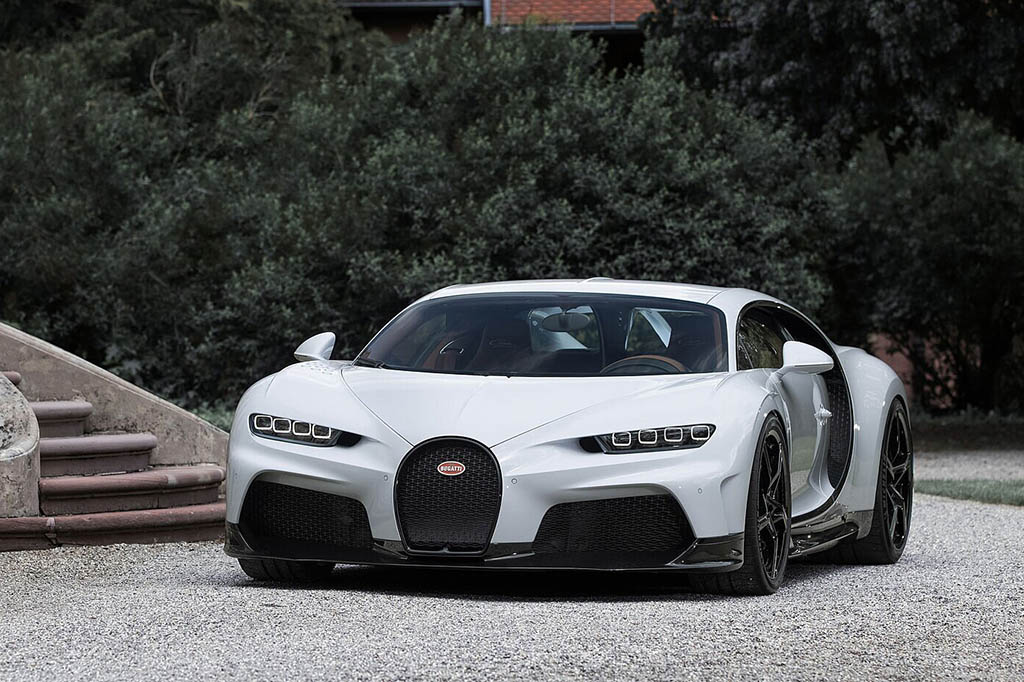 The Chiron and Chiron Sport were able to put down an astonishing 1479 horsepower, but the Super Sport, with its updated components and bigger turbos, now puts down 1577 horsepower — even more than the Divo! The improved performance now makes the hypercar capable of accelerating to 124 mph in 5.8 seconds and 186 mph in only 12.1 seconds. And although Bugatti did in fact make 30 Super Sport 300 versions two years ago that could hit a top speed of 300 mph, the new Bugatti Chiron Super Sport just isn't capable of that number. However, the 273 mph top speed it is capable of should be more than enough for the lucky owners.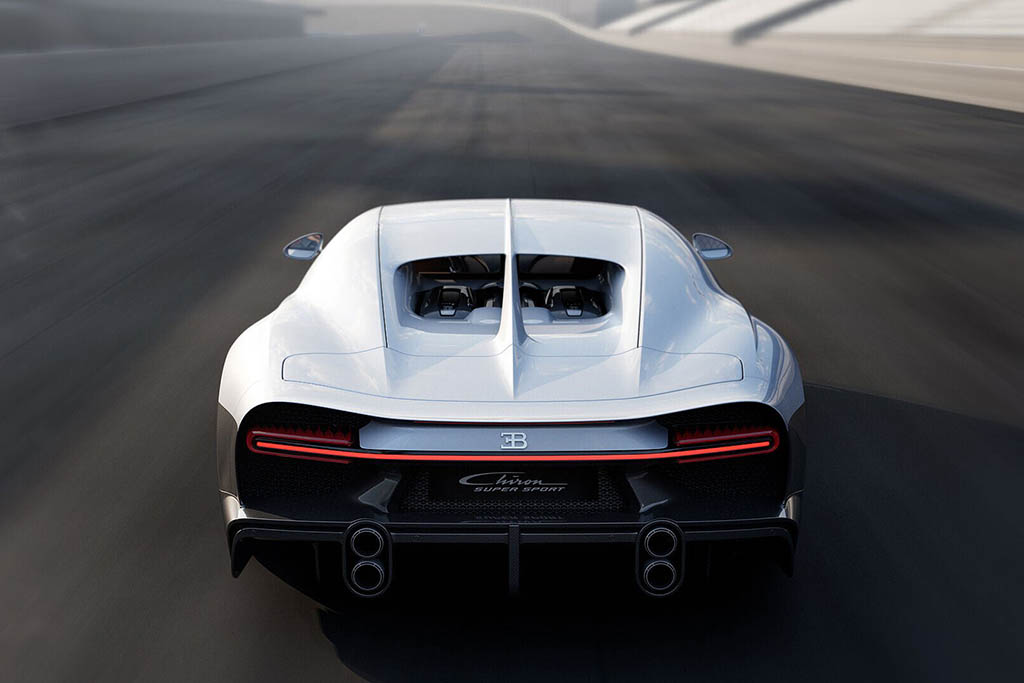 Bugatti will soon begin manufacturing of the Chiron Super Sport in Molsheim, France, and if you're interested in purchasing one, the price is $3.9 million.