Aston Martin Valkyrie AMR Pro Redefines the Hypercar
June 29, 2021 – If you've ever wondered what a hypercar is defined as, then look no further for a prime example than the new Aston Martin Valkyrie AMR Pro. Shortly after delivering their newest 1,000 hp hybrid road car, the Valkyrie, Aston Martin has stepped it up with a track only, racing regulation free hypercar that is here to eliminate all competition. As Aston Martin puts it, the Valkyrie AMR Pro is "a machine which takes a car designed to win the Le Mans 24 Hours as its starting point, then pushes further to explore extremes of performance unconstrained by racing regulations or registration for road use."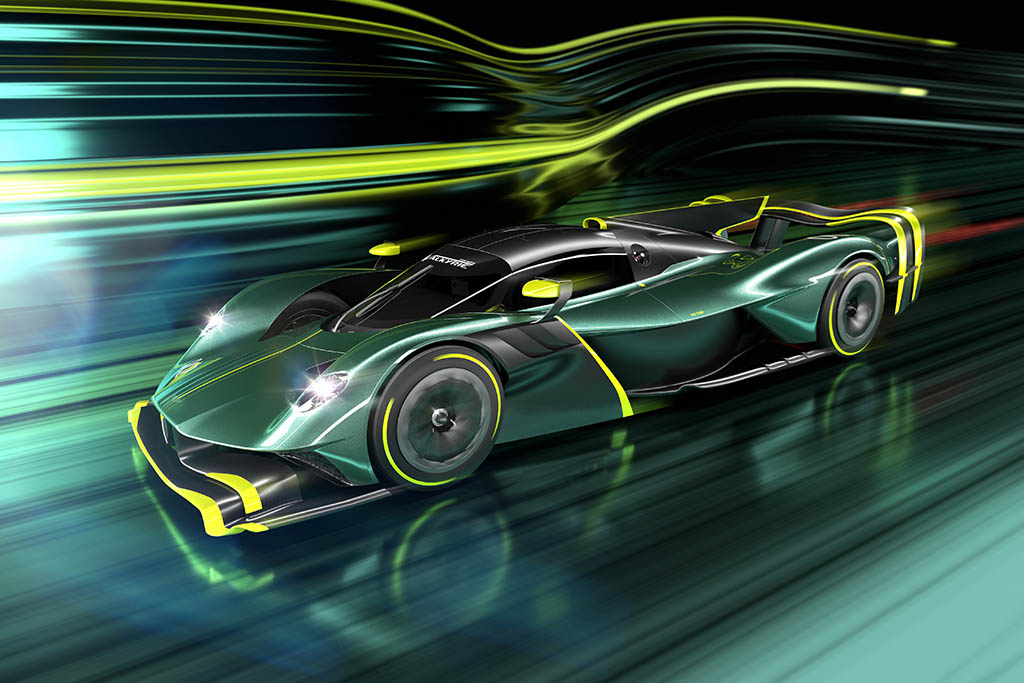 Similar to the road legal Valkyrie, the AMR Pro is chock full of mind-blowing capabilities. Neatly nestled inside the Aston Martin Valkyrie AMR Pro is a Cosworth-built 6.5-liter naturally aspirated V12, capable of revving up to 11,000 rpm and putting 1000bhp down to the pavement. You may be thinking that the original road legal Valkyrie posted these kinds of numbers before even adding its hybrid system, a good thought indeed.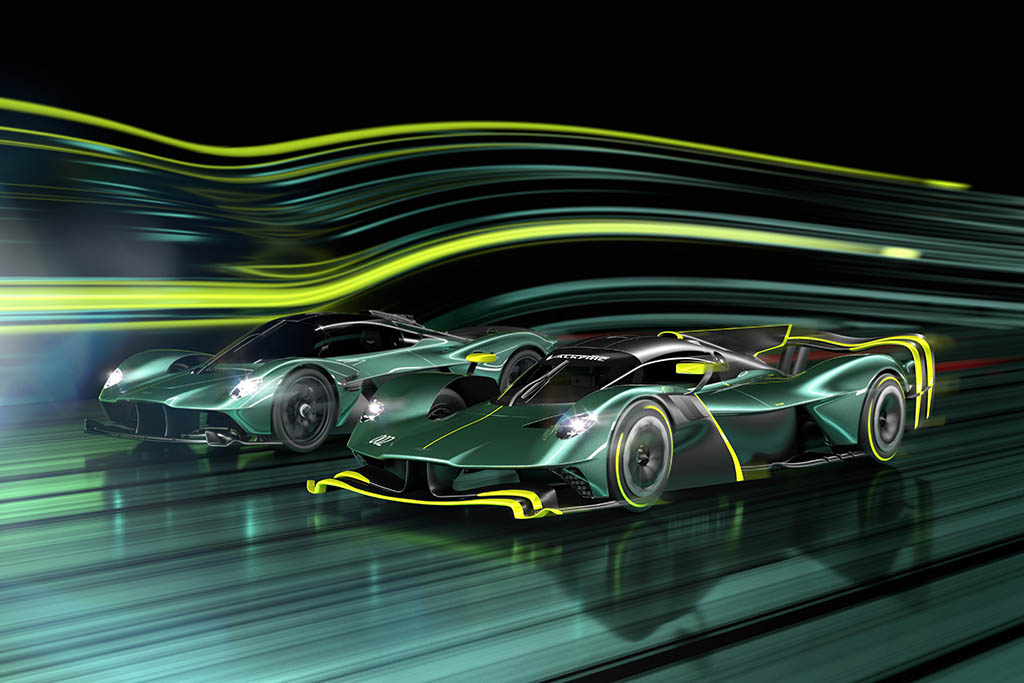 Well, the AMR Pro is more than just a powerhouse. Aston Martin set out to achieve the fastest lap times, but this pursuit also involved a plethora of weight saving changes. Firstly, the battery electric hybrid system was removed, along with a host of other weight saving measures. Continuing the technology partnership with Red Bull Advanced Technologies (RBAT), Aston Martin has been able to incorporate into the AMR Pro ultra-light carbon fiber bodywork, carbon suspension wishbones and Perspex windscreen and side windows.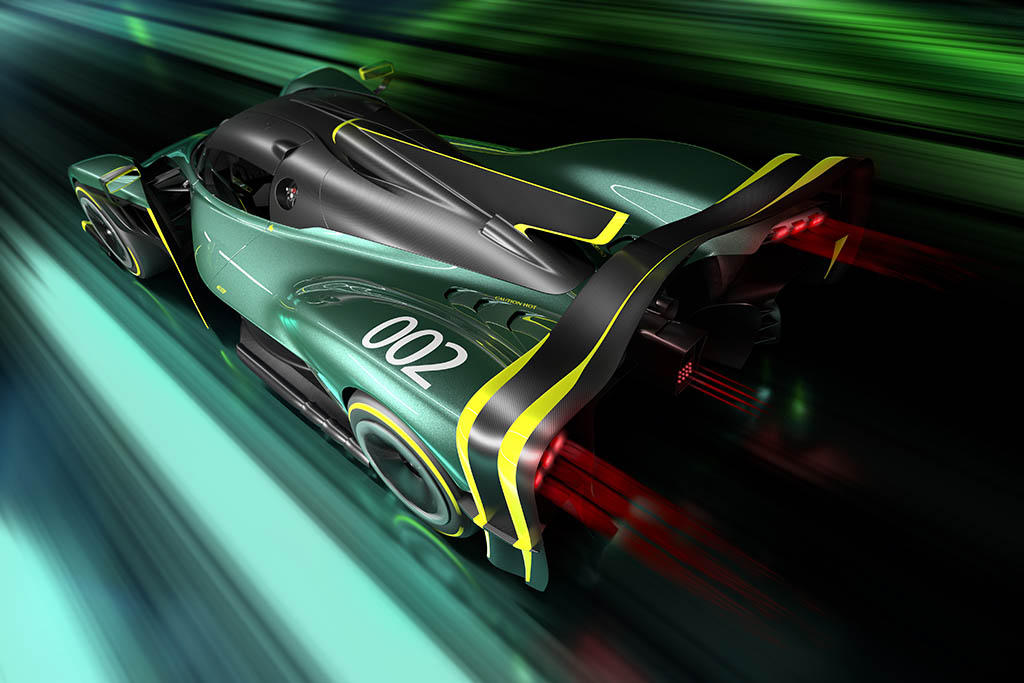 With everything combined, the Aston Martin Valkyrie AMR Pro exceeds Le Mans Hypercar regulations for aerodynamic efficiency, with Aston Martin claiming track performance close to that of an F1 car.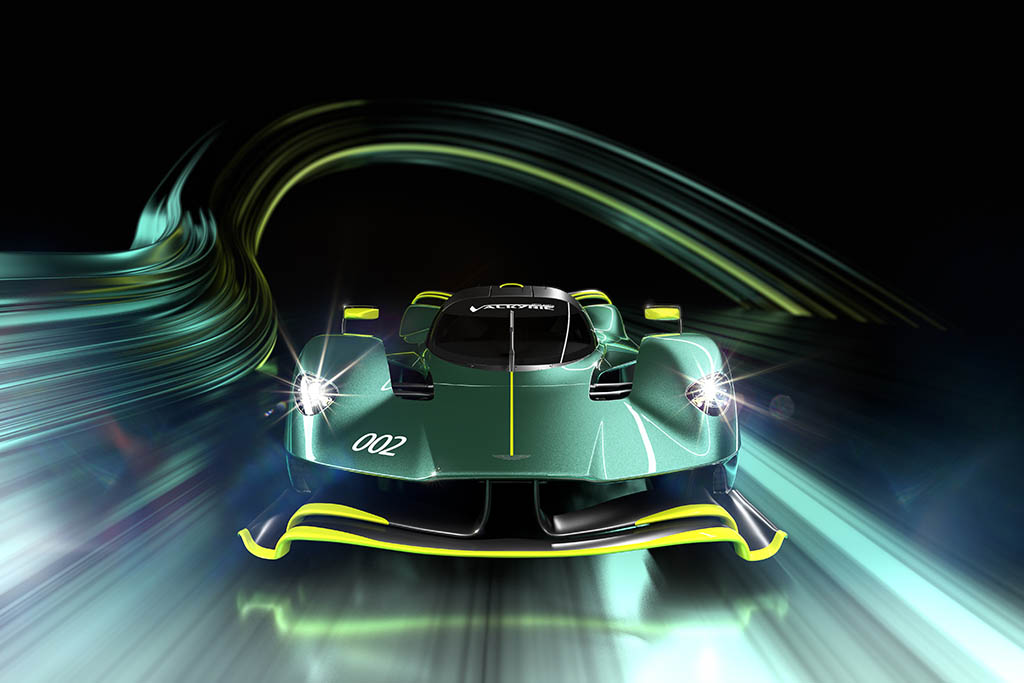 More details of the Valkyrie AMR Pro including specification and performance are to be revealed later this year. As of now, a target lap time around the 8.5 mile 24H Le Mans is set at 3 minutes and 20 seconds, a number that could put the Valkyrie AMR Pro in first place in an LMP1 race. 40 AMR Pro versions of the Valkyrie will be produced, and with the original Valkyrie priced at $3 million, it seems the sky may be the limit for the price of an AMR Pro!