The Drift Ready 2022 Audi RS3 Complete with 401-HP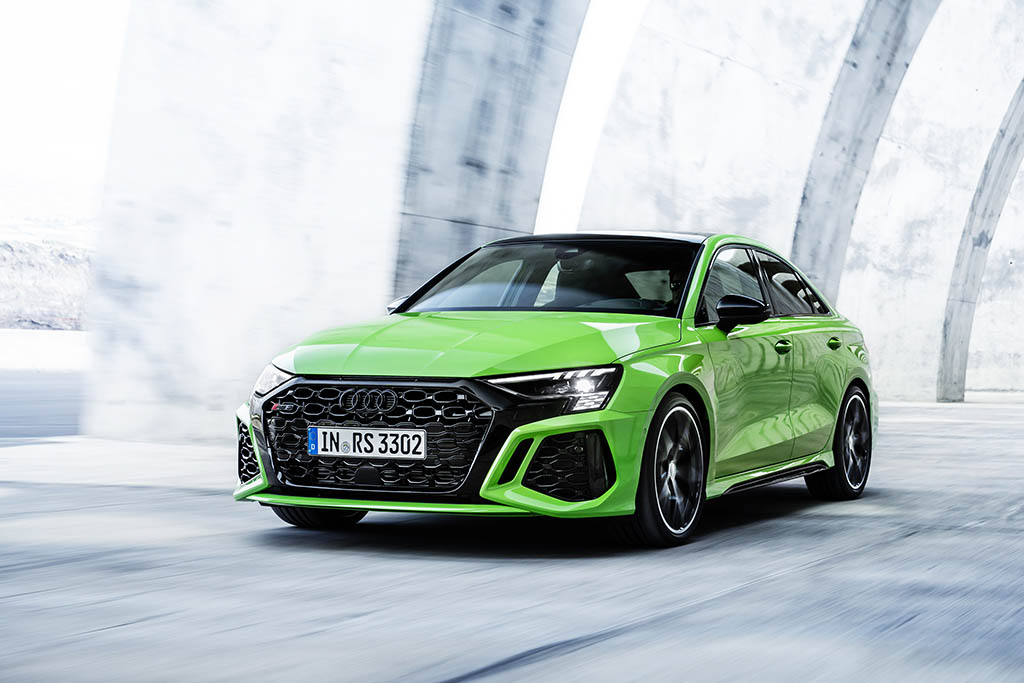 July 19, 2021 – Audi may have released the A3 sedan for 2022, but the lineup wasn't complete until now with the addition of the 2022 Audi RS3. Audi not only stepped up their design for this new sedan sports car, but also their technology and power output.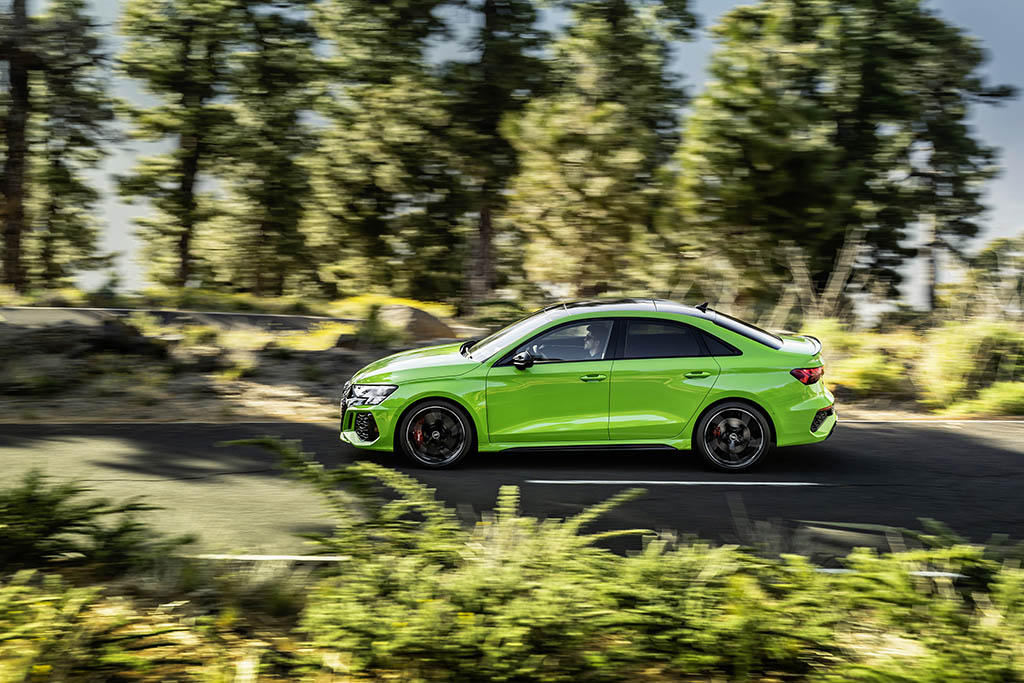 The new Audi RS3 will come with the same 2.5-liter inline-five that its predecessor used, but this time with a bit more power. After a few tweaks and some European love, the sedan now pushes 401 horsepower and 369 pound-feet of torque. The Audi RS3 is capable of sprinting to 62 mph in just 3.8 seconds, but the fun doesn't stop in a straight line. Matched with an impressive torque splitter that distributes drive torque between the rear wheels in a fully variable manner, the RS3 features driving modes such as RS Torque Rear that allows a single rear wheel to receive all the power, making sliding around a track that much easier, and fun.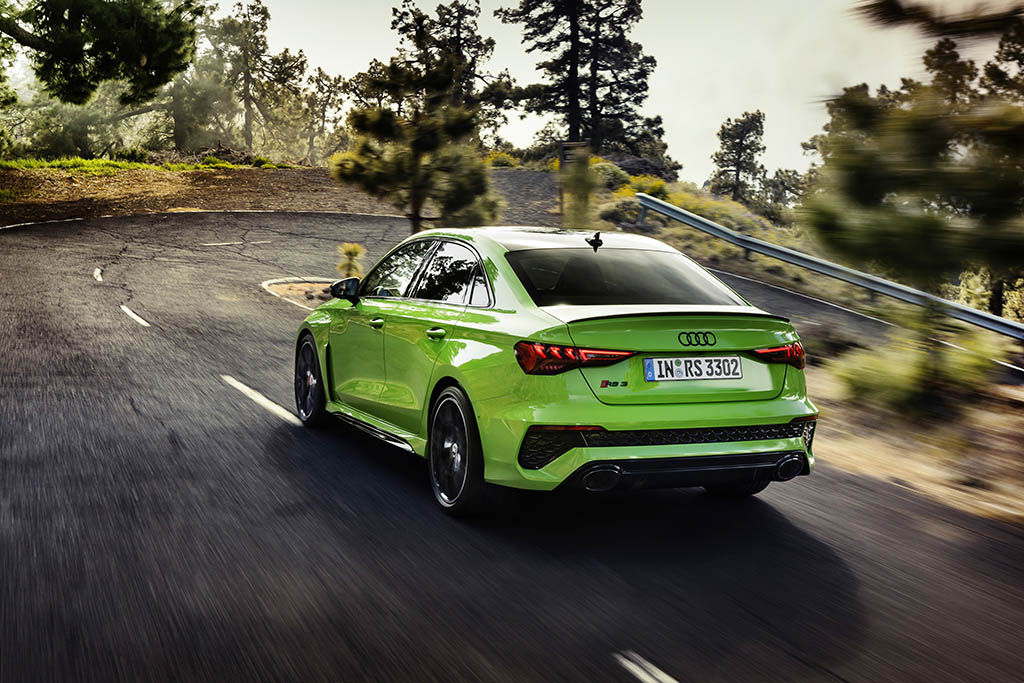 Other standard equipment includes RS sports suspension with newly developed shock absorbers and a valve system both specific top the RS3. Also featured is larger wheel camber for more precise steering response and increased cornering force. To stop, the RS3 comes fitted with newly developed six-piston steel brakes.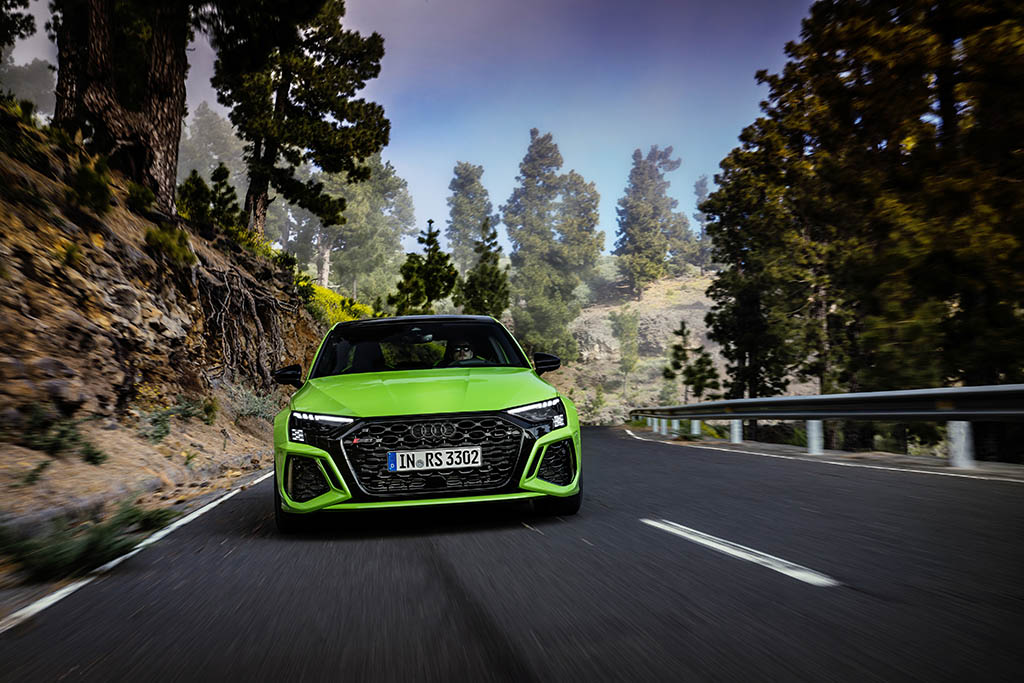 Moving to the looks, the Audi RS3's design is even more dynamic than before, with a wide RS bumper housing a distinctive honeycomb grille, and large air intakes which give the sedan an expressive appearance.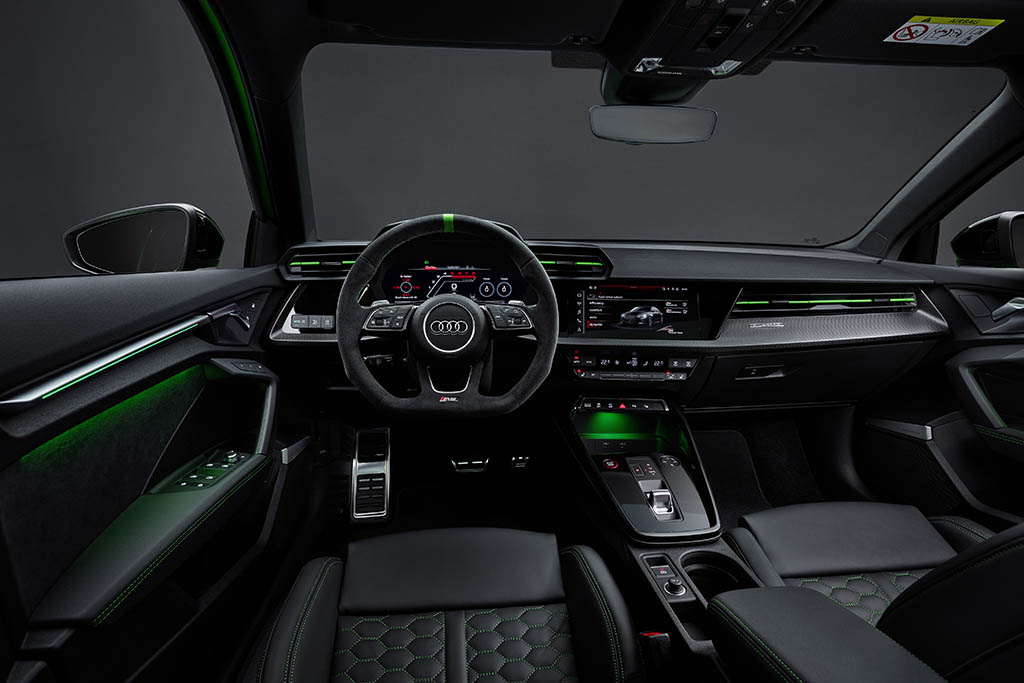 The price for the U.S. model of the Audi RS3 hasn't been announced yet, but looking at the 2020 model and its $57,195 price tag, we will assume it be be a couple thousand more than that.