Restore or Restomod?
What To Do With Your Classic Chevy C-10 Truck
Ultimately, the decision of what you decide to do with your truck is up to you—it should be, anyway. Don't get caught up in the hype of what your pals are doing or what you constantly see in magazines or on social media. At the end of the day, the truck parked in your garage should best represent what you want to see out of it, not just what current trends say it should be. 
With that said, you're going to have a lot of different avenues when it comes to prepping your truck to get back on the road. Now, some guys might only be concerned about whipping the engine back into shape and driving it as-is, with the original paint/patina and replacing parts with only factory OEM product when available. If OG parts can't be sourced, using pieces that are designed to resemble original equipment is the only way to go for some Chevy purists.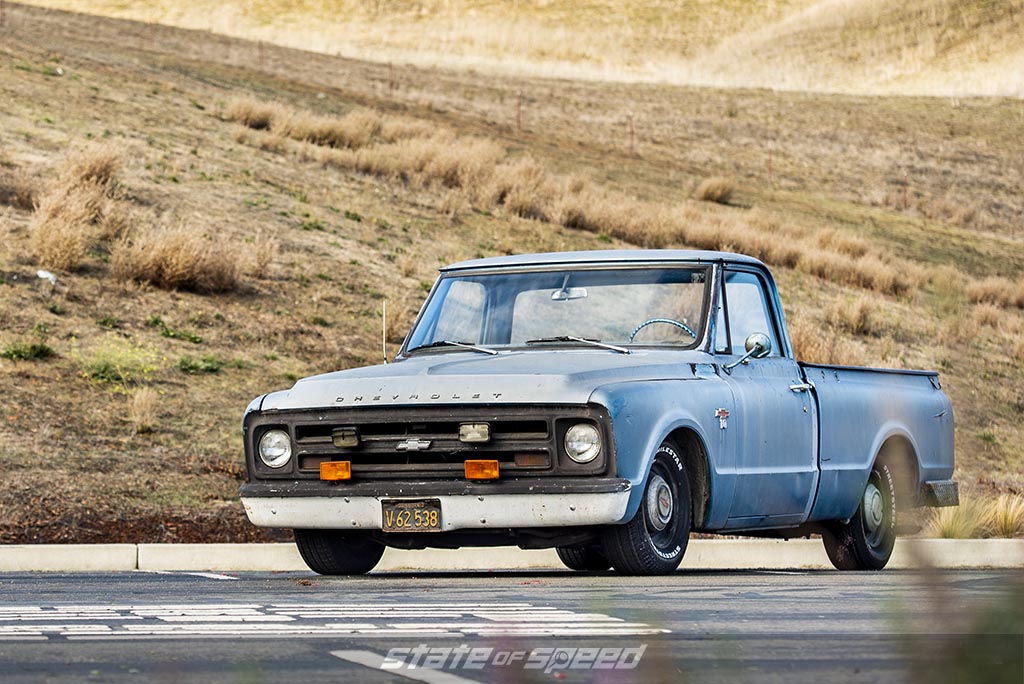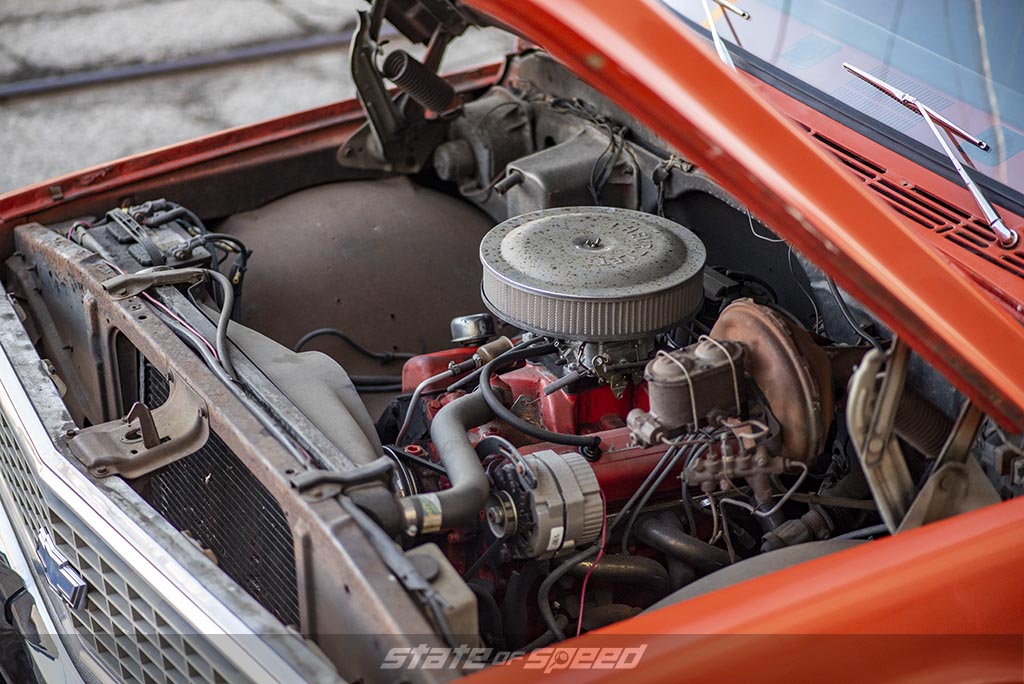 Going this route leans into the restoration realm of doing things, and there isn't anything wrong with it at all. It's pretty cool seeing an old truck maintain its heritage, and look like a time capsule piece of how it would've looked back in the day when it was the new truck on the block. There's a much stricter guideline to follow going this route, as say going full-on custom, but there's a place for every type of build out there. It's just as impressive hearing about where a guy had to go to score rare original parts than it is seeing parts designed to fit but look completely different than stock. This is what truly makes both sides of the spectrum so interesting to see.
With a restomod project, builders celebrate their truck's age and history while modernizing it to function and feel like a vehicle that better fits today's standards. Updated creature comforts like stereo systems, aftermarket bolt-on products, non-OEM paint selections—now, these are on the modest side of things. Just wait until you get the urge to do some heavy custom bodywork, air ride suspension, and drop-in an LS performance engines. Stuff like this blows the covers off more straightforward restoration books, because there really aren't any rules here. Every modification is geared toward personal style and demand. It's all about picking up where the factory left off decades ago and building a truck that is more unique and personal.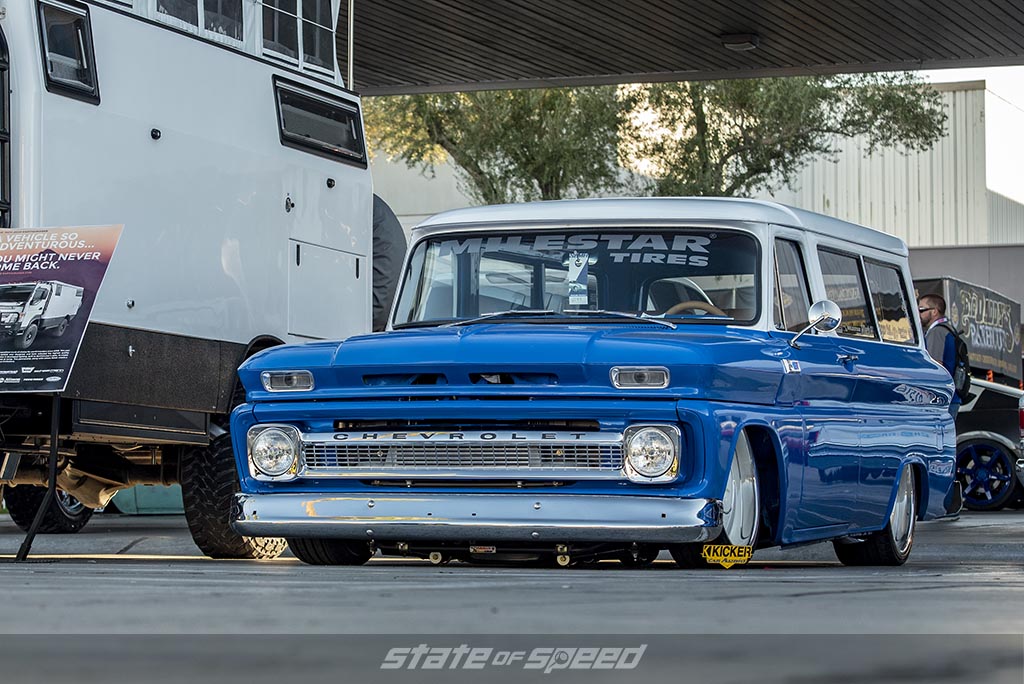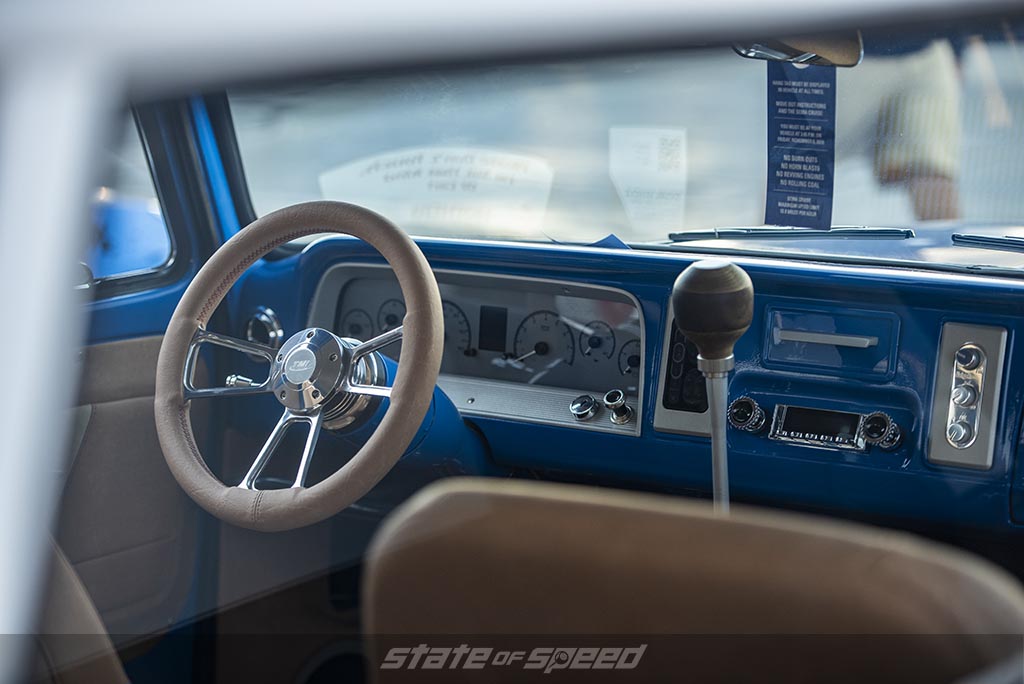 Sure, current trends keep a majority of restomod C10 trucks looking somewhat uniform, as low suspension stance (air ride or static) and large-diameter wheels have seemingly become a standard for street-styled trucks, but even so, there is still a lot of room to be unique and stand out from the crowd. These trucks are perfect candidates to outfit for street track driving with more responsive coilover chassis setups. There's even room to go completely against the grain with a restomod, as there are a big number of C10 and C20 trucks that rock lifted suspensions complete with proper off-road wheels and tires to match. 
As with all types of classic or collectible vehicles, there is the question of value when the time ever comes to resell. There are still bone stock C10 "barn find" trucks out there for sale that haven't seen the road in years, let alone any type of upkeep or customization. These tend to get a lot of attention because most builders would prefer to start with an untouched gem, without having to redo potential shoddy work done by a previous tinkerer. When pitted against each other, it's fairly common to see a well-done restomod truck selling for more than a clean restored C10. The more of the high profile builds that are featured in all the magazines as well as a SEMA appearance, make it to the auction block and sell for impressive amounts. Now, it might be fractions of what was actually spent in parts and tons of billable hours of fabrication work, but full custom trucks are in demand, especially for someone looking for a completed truck who doesn't want to start one from the ground up.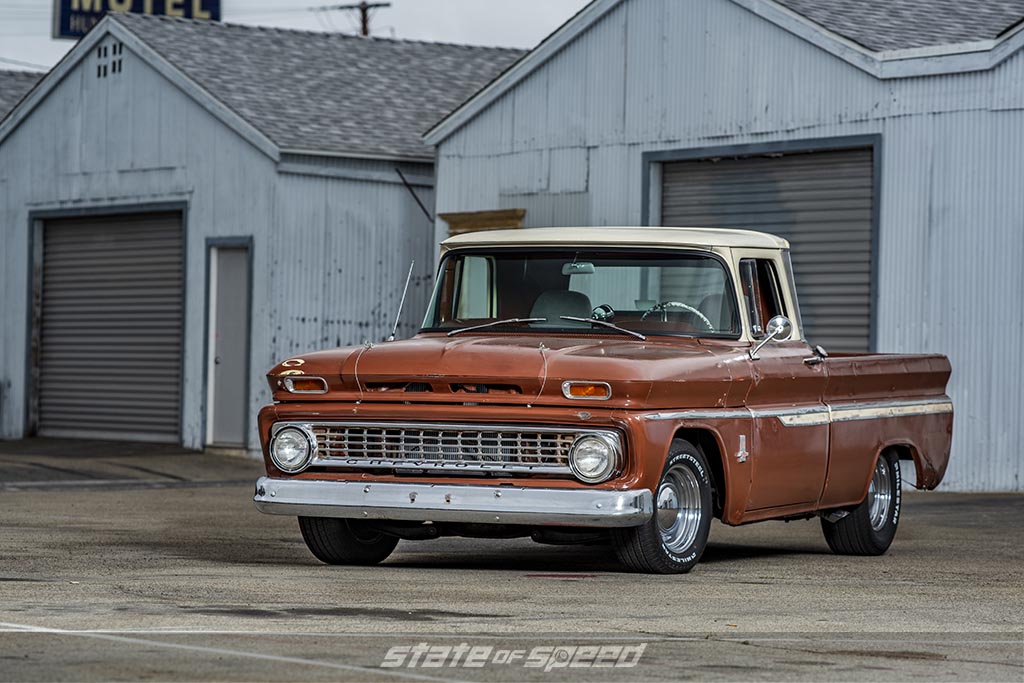 Are restored trucks still valuable? Well, yeah, of course. If there's a guy out there looking for the exact same truck like his dad or grandpa had when he was a kid, you'd better believe he's going to lay down some good money to buy something that takes him back to his childhood. Nostalgia sells, especially when it comes to vintage vehicles. Guys looking for the no-frills route, or plan to customize on their own, might also look to this market for the right truck to purchase.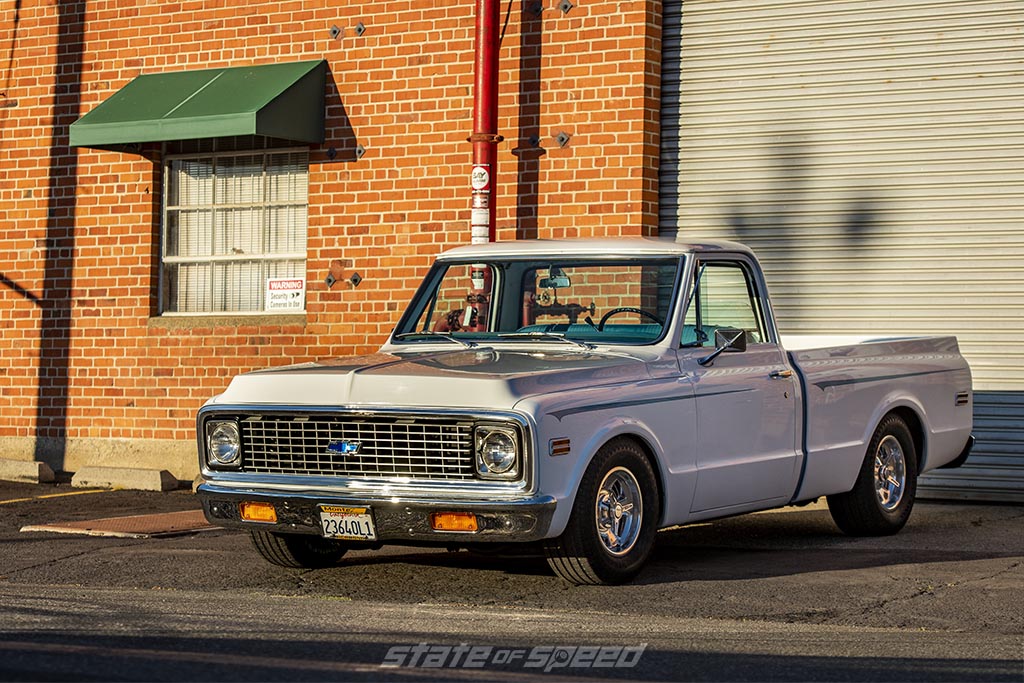 Nothing is more valuable, however, than having something that has been carefully crafted to suit your specific taste. Now, that could come in the form of a beautifully restored or totally customized pickup—only you can determine that value for yourself. Either way, you'll have to invest time and money into whatever route you choose to take. And if you don't even plan to flip the truck, then resale value goes completely out the window.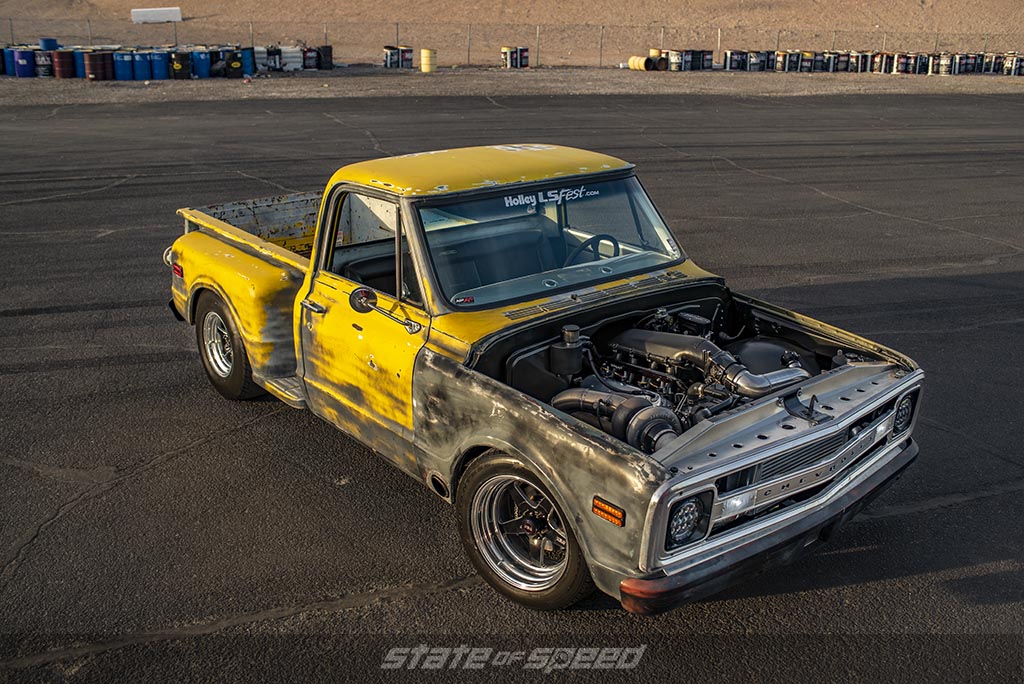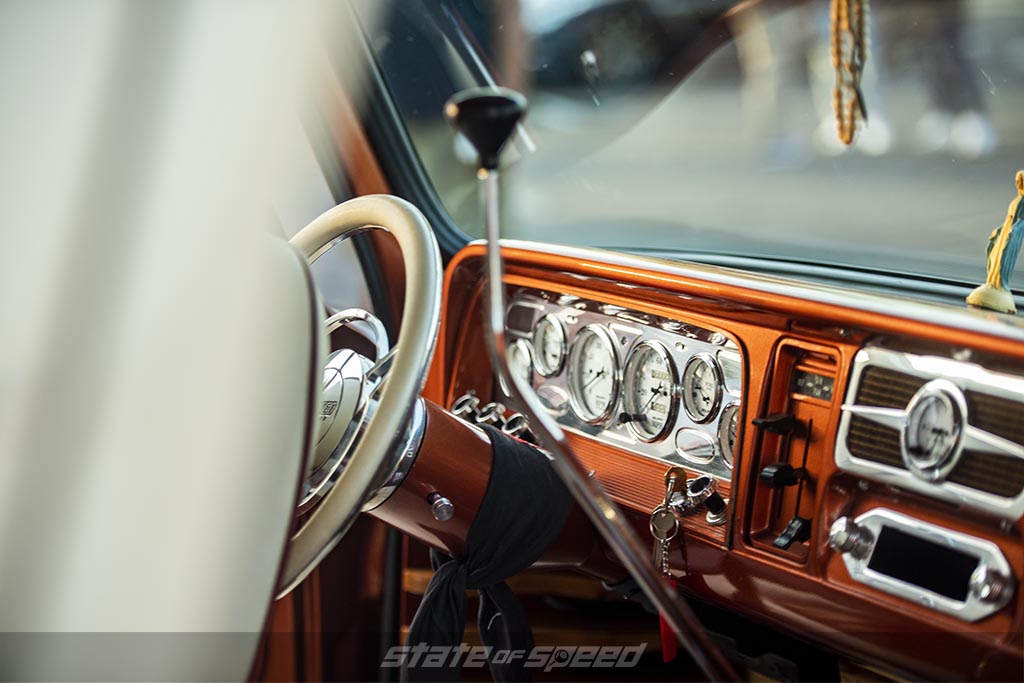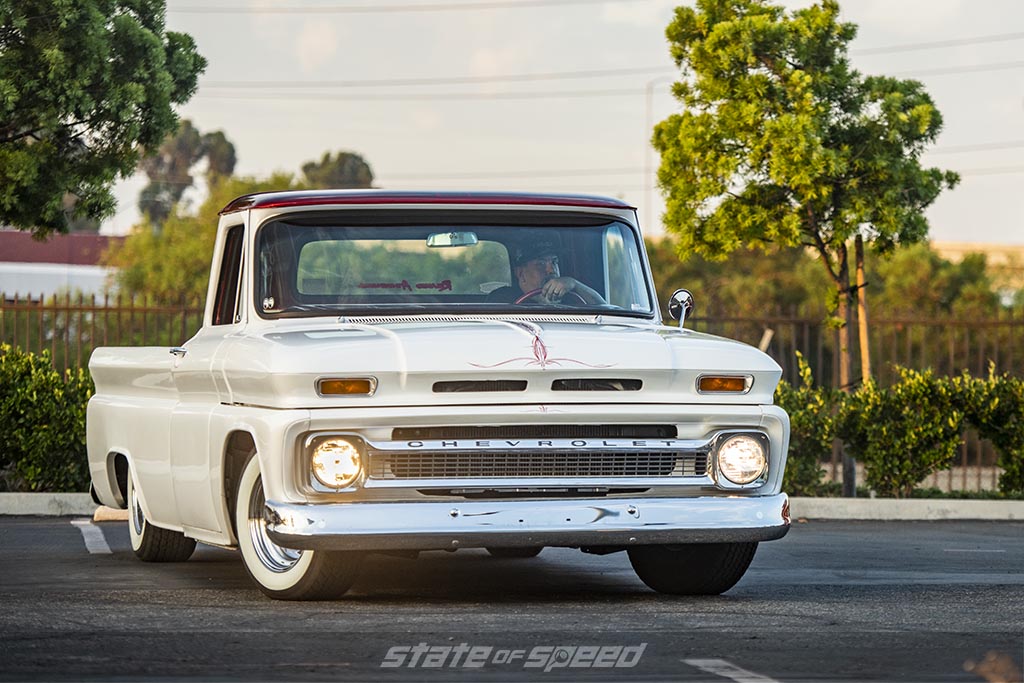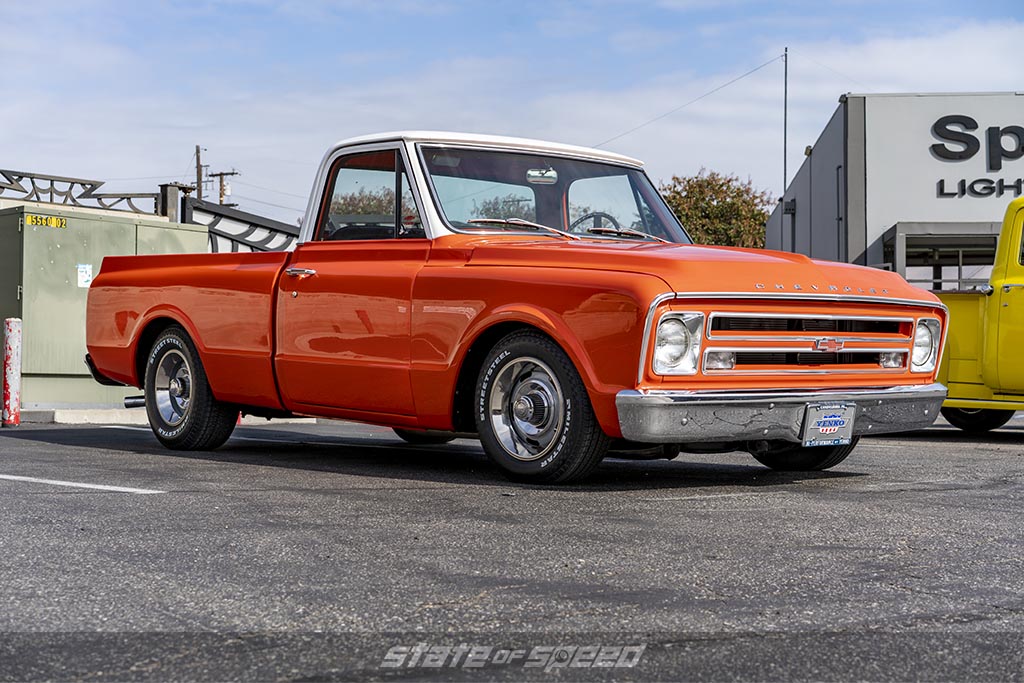 Most everyone has one similar goal when building any type of classic truck, and that is for it to be their own, and to reflect their own wants/needs and personality. Think about it—just how many C10s do you see on a daily basis? Not too many, right? Now, think how many completely restored or customized C10s you see. Unless there's a car show in town, or you just happen to catch that one guy in the neighborhood who has one, chances are you just aren't going to see them as often as you'd think. Given that fact, your truck is going to be unique no matter what you end up doing with it, and you're still going to have a blast putting it together—and that's what really matters once the dust settles.