Strange Custom Cars at SEMA
Tank Treads, Fabricated Bodies, and Unique Paint Jobs
These custom cars at SEMA this year really push the limits on what it means to have a modified car. SEMA is a show which primarily focuses on aftermarket performance and cosmetic modifications on cars, and the companies who make them. But among the supercars, tuners, truck, and muscle you get some very creative, and strange creations from some innovative and possibly mentally unstable builders. These guys bring a unique perspective, and love them or hate them, they definitely set the bar for modifications.
These are our best and strangest custom cars we saw at SEMA this year in Las Vegas.
First up we saw a couple of snow track oddities that were not the Ford Bronco. The riveted one being a Custom Bug Out Jeep Gladiator built by Expedition Vehicle Outfitters with custom metalwork done to it. If one of the treads somehow falls off they have a spare Milestar Patagonia Tire attached to the back of the vehicle as well, just in case.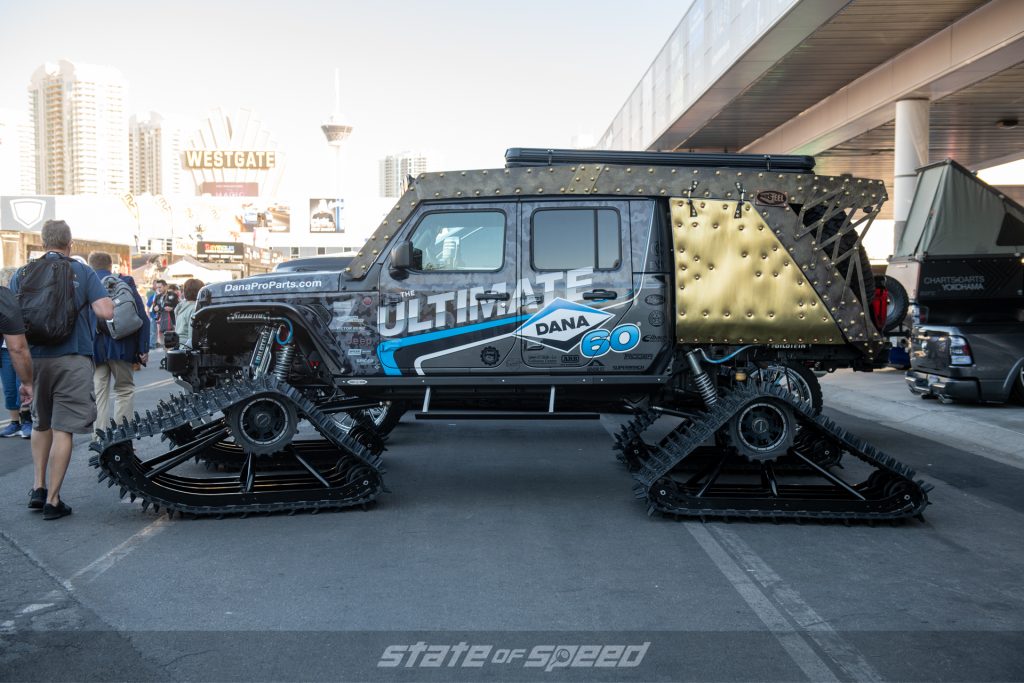 We also saw this Humvee with snow treads, but this one had a giant Battleship horn attached to it by ProdigyTV on youtube.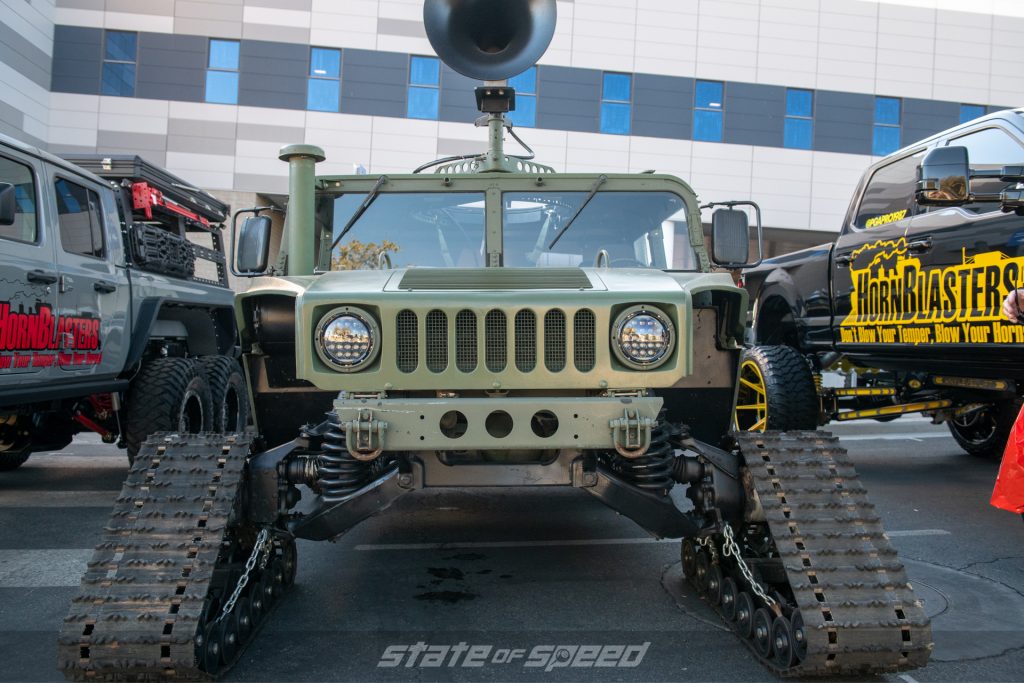 Artist Rocketbyz, showed off this Pikes Peak ready Audi Quattro with his signature neon paint splatter paint job. Reminiscent of all the previous art cars from the past.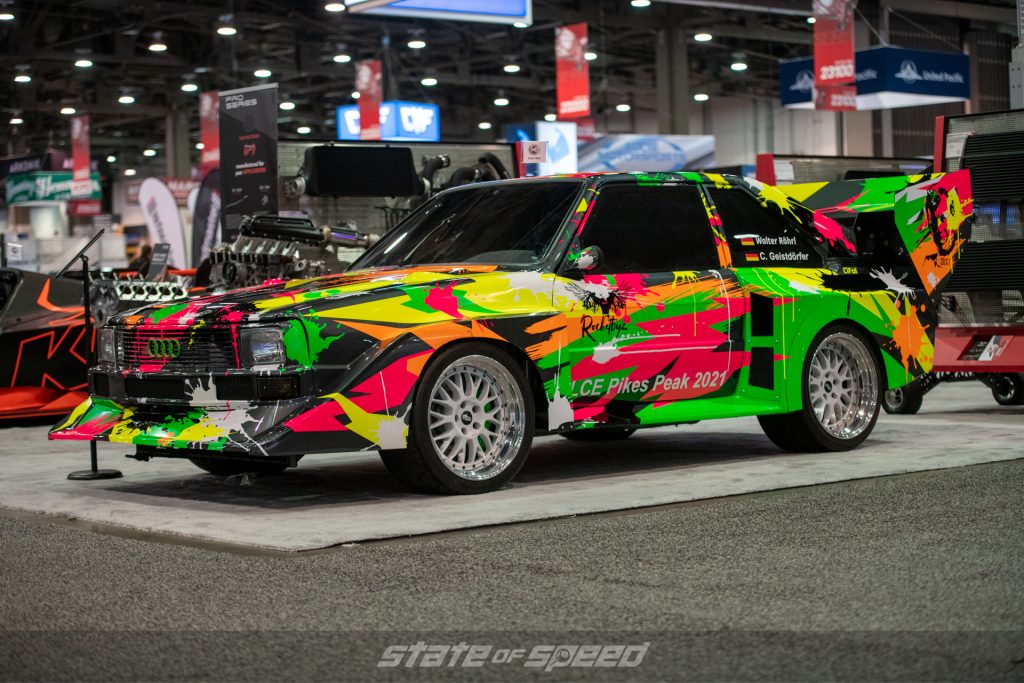 Chevy Revealed a custom desert Off-Road concept truck called the Chevy Beast based off the Silverado platform. It has 5 link suspension, Four wheel drive and a body that looks like its built for the UNSC.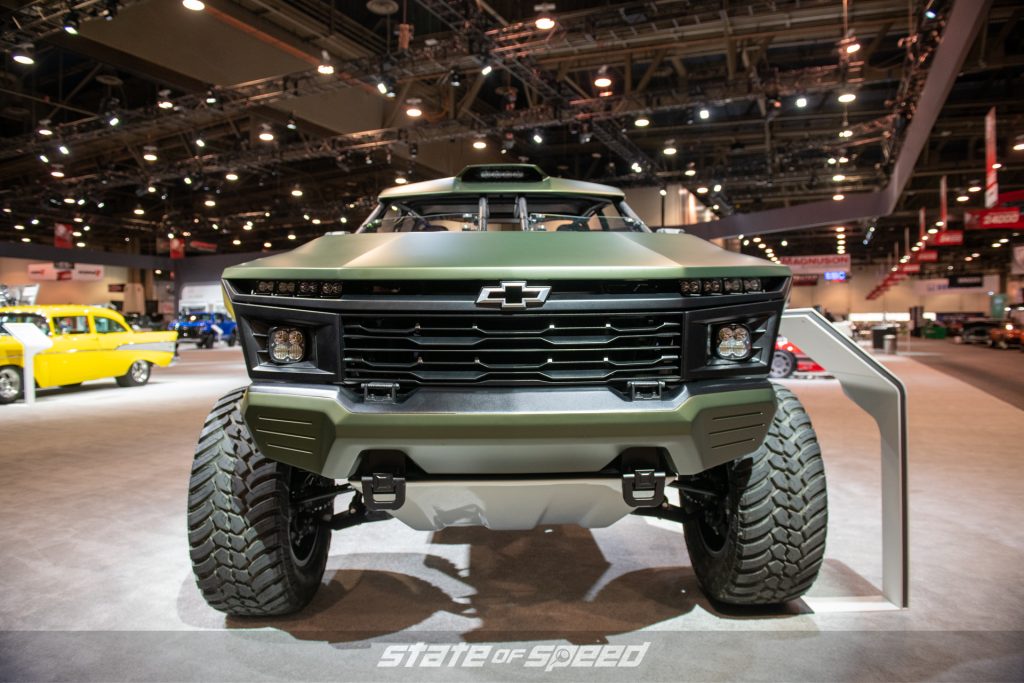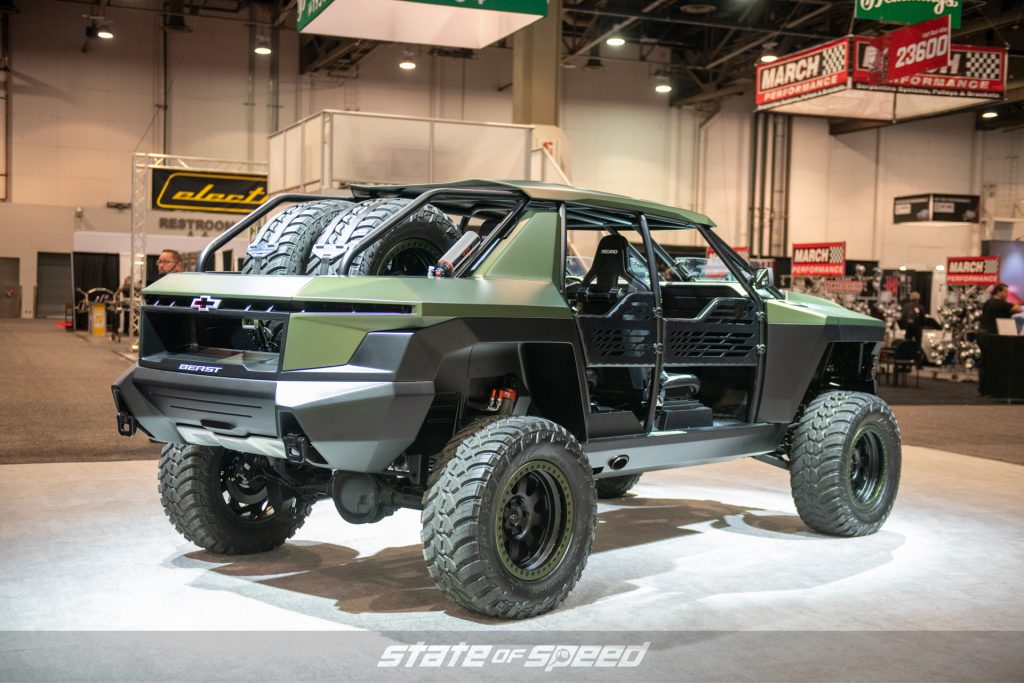 Next Up we have a couple of Custom Trucks, one low one hight. The blue one is a Hodson JRT10 Truck with a Jeep Wagoneer front end and a Viper V10 engine.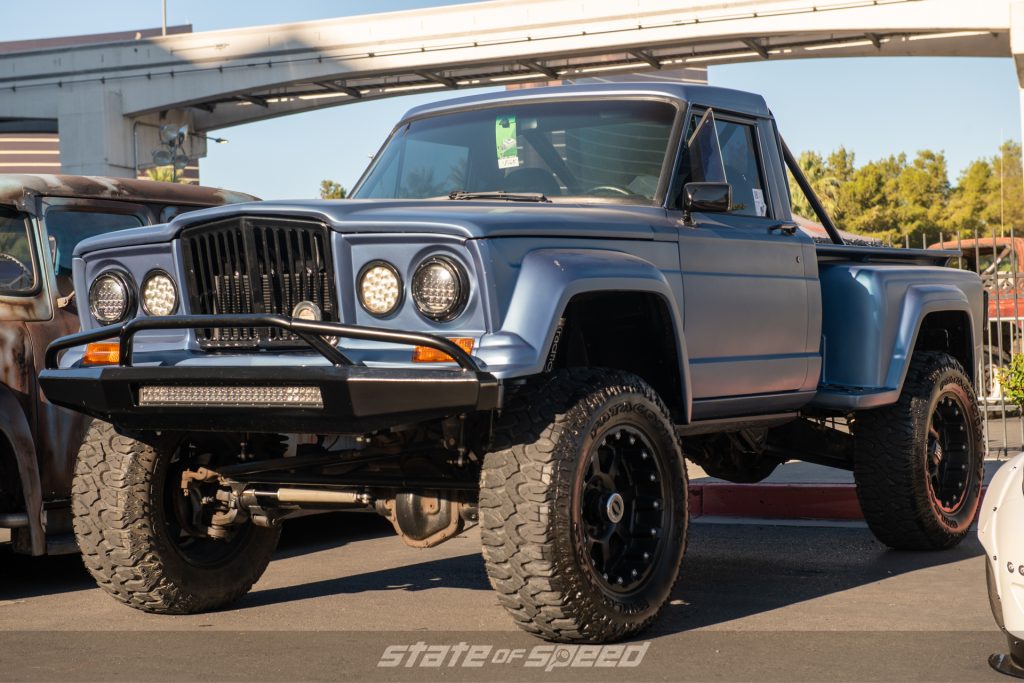 This one is a 6×6 C10 with 1000hp and a wing instead of a truck-bed built by Deberti.