Honda Reveals the All-New 2023 Civic Type-R
After riling up Honda fans with teasers and a full view of a camo covered Type-R, Honda has finally revealed the all-new 2023 Honda Civic Type-R. Based on the 11th gen Honda Civic Hatchback, this is only the second Type-R model ever sold in the US and the most powerful Type-R in its 30-year history.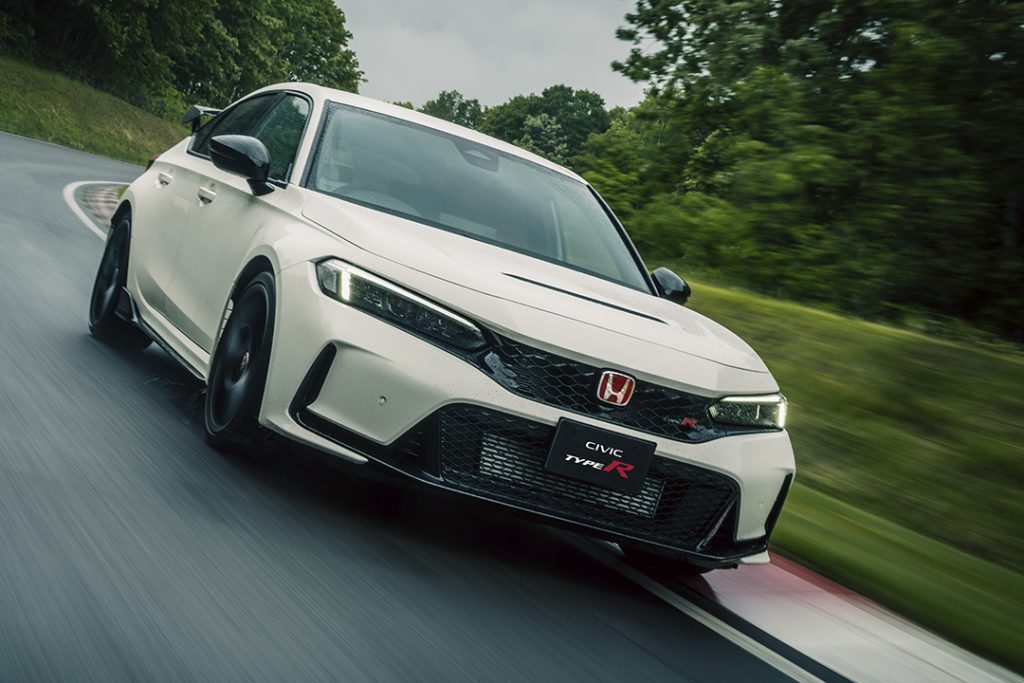 The 2023 Type-R features a new light-weight and rigid body now referred to as the FL5, as opposed to the last generations FK8 chassis code. Powering this track-ready beast is a more powerful version of Honda's K20C1 turbocharged 2.0-liter 4-cylinder V-TEC paired to an improved 6-speed manual. To accompany the changes the the chassis and engine, the exterior and cockpit have also been redesigned. The new Type-R is now longer, wider, and hugs the track closer than ever before. The front bumper features a more aggressive design with a honey comb grille mesh, and muscular fender flares and wider rear doors gives the new Type-R a more aggressive stance. The rear bumper and spoiler are also overhauled to produce better overall aerodynamics, downforce, and drag reduction. It will be available in 5 colors: Historic Championship White, Rallye Red, Boost Blue, Crystal Black Pearl, and Sonic Grey Pearl.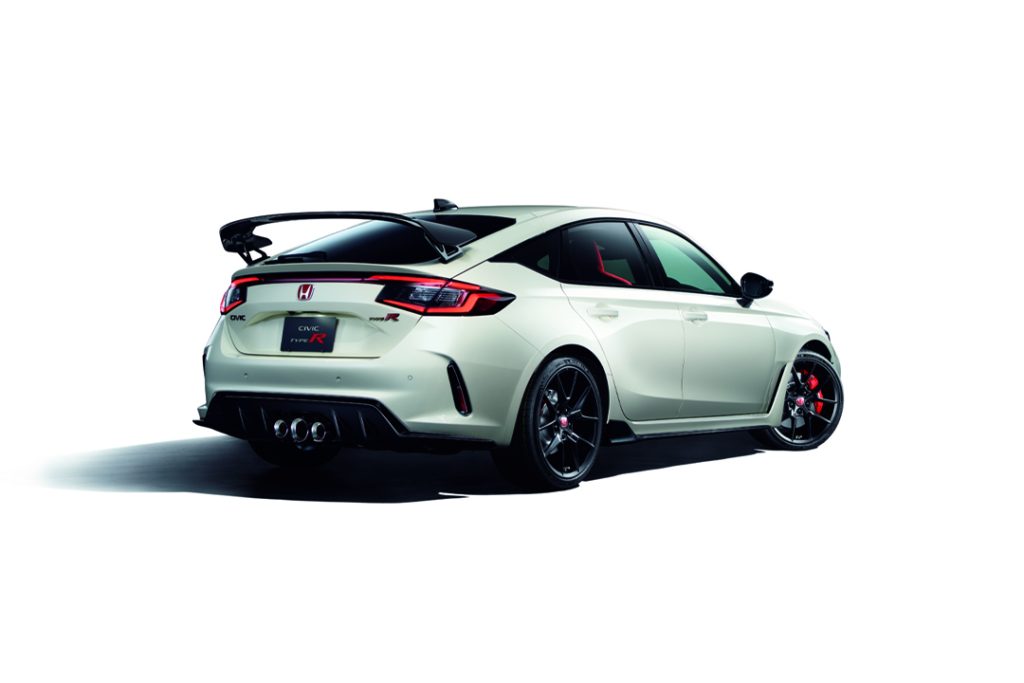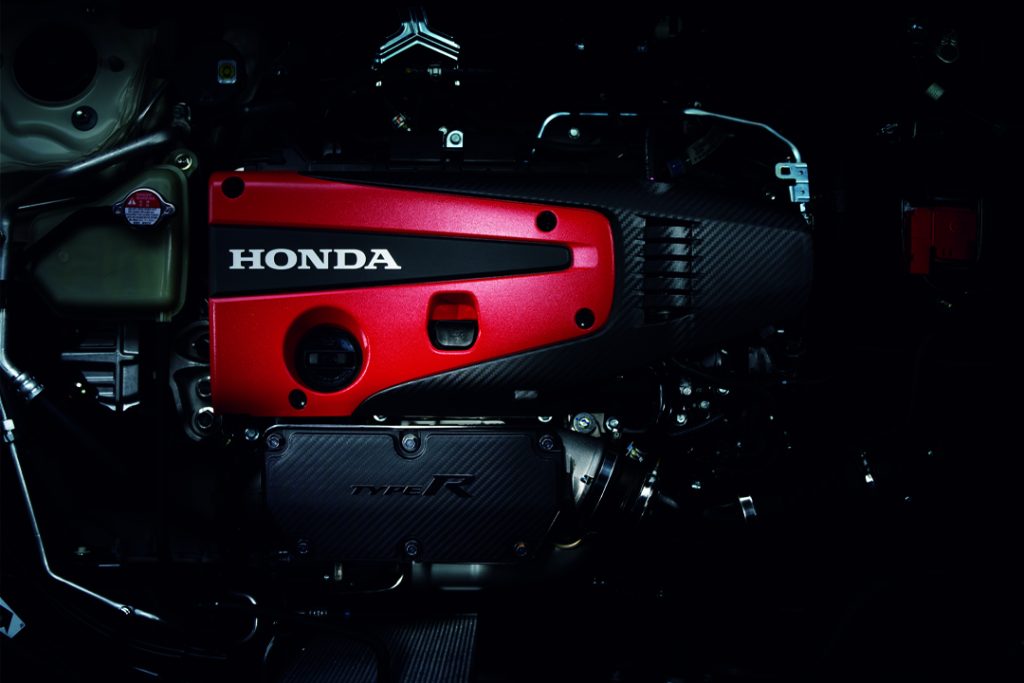 …the most powerful Type-R in its 30-year history

.

..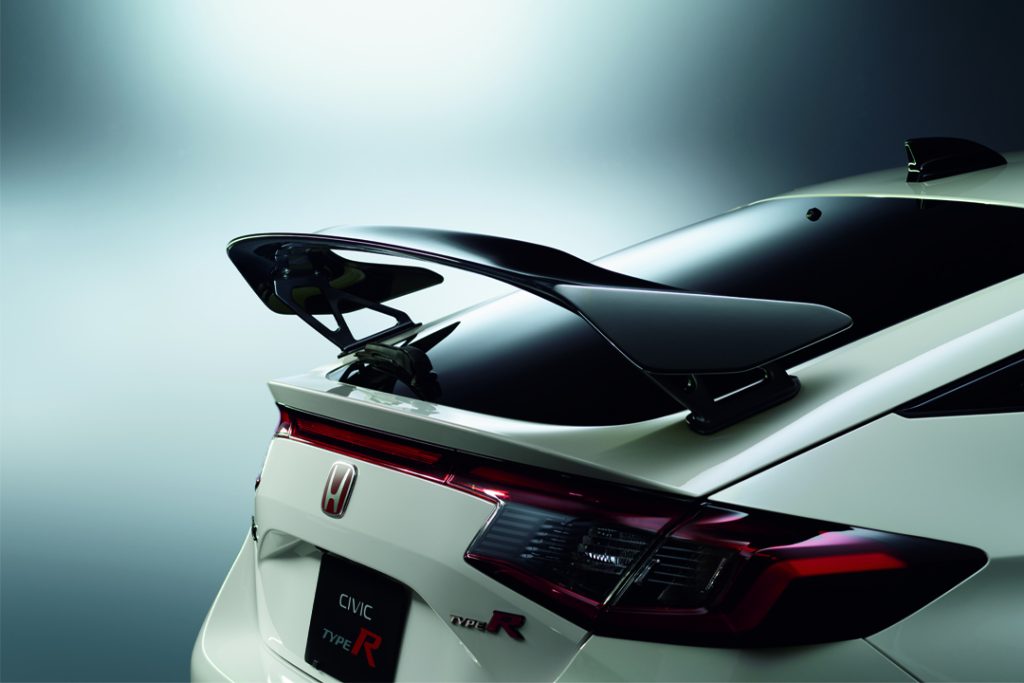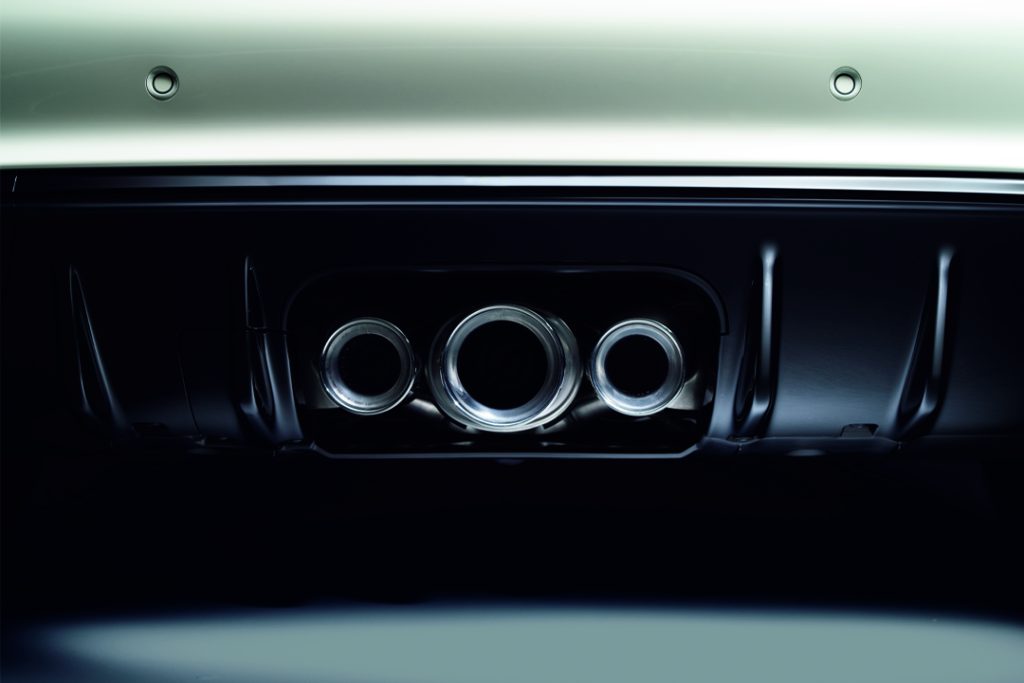 The Interior features the Type-R's emblematic red seats with suede-like material to reduce body slippage with Type-R badging throughout the vehicle. On the dash, Honda's LogR™ data logger lets you keep track of real-time info on all the mechanical movements and vehicle behavior, and a new +R driving mode meter design brings all the driver-necessary info such as RPM, rev indicator lights, and gear position front and center.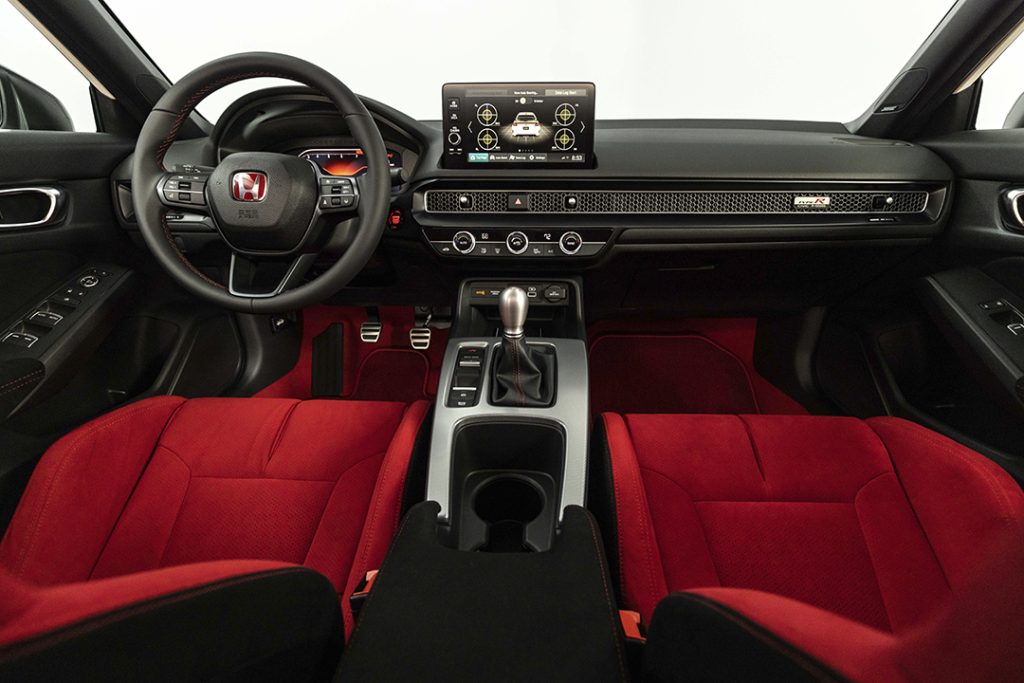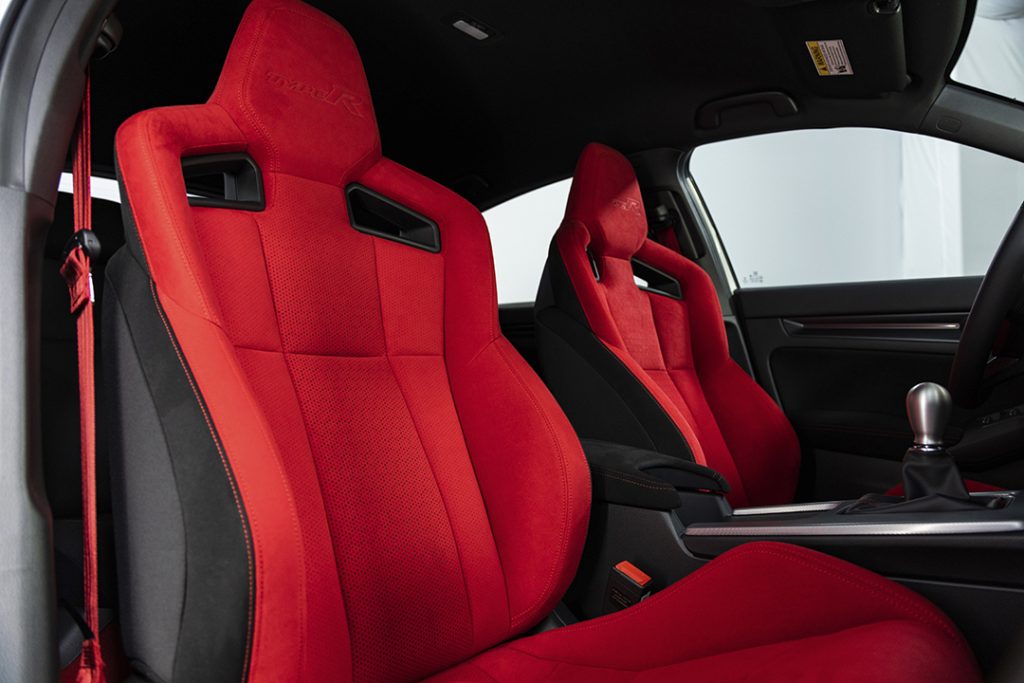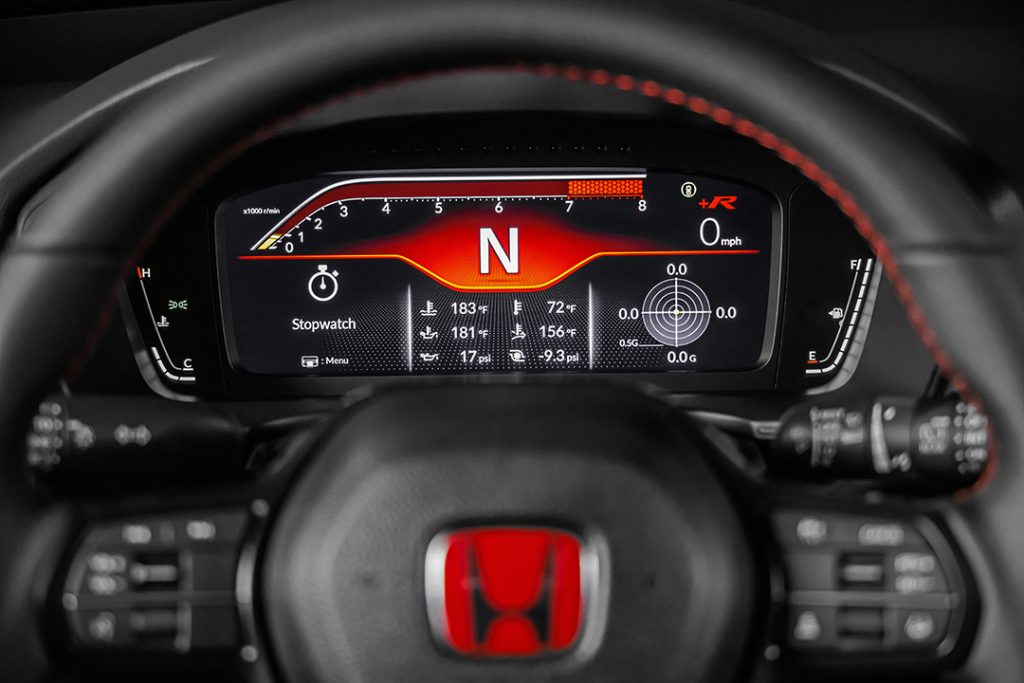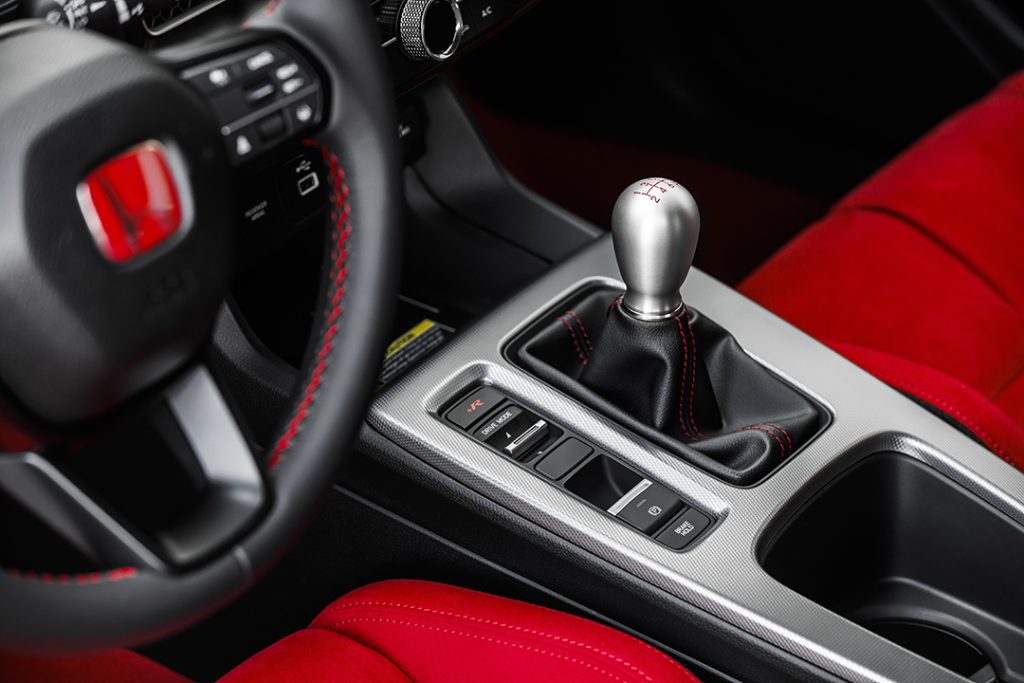 Can the all-new Type-R keep up with the competition? We'll have to find out once it launches later this fall!