Hyundai Previews the Future of Hydrogen Tech with the N Vision 74
With the world turning its back on combustion engines in favor of EVs, more and more people have grown concerned about EV range and the speed it takes to recharge. These same fears apply to EV motorsports, as recharge times and range directly affect the length of a race. In comes hydrogen fuel cell technology to the save the day. When hydrogen is mixed with oxygen it starts a reaction that produces electricity, which can then power the electric motors in a car, with only heat and water as a byproducts of the process. But the part that most people are interested in is that hydrogen can be stored in a tank like gasoline, and refueling takes about the same time as if you were refueling an ICE vehicle while providing the same range as a fully charged EV. Because of these attributes of hydrogen, Hyundai has been researching and developing hydrogen fuel cell tech, having started back in 2015 with the reveal of the Hyundai 2025 Vision Gran Turismo and the launch of the N brand. Fast forward to today and Hyundai has given us a glimpse of their R&D with jaw-dropping N Vision 74, the prototype used to experiment with the driving and cooling performance of advanced FCEVs.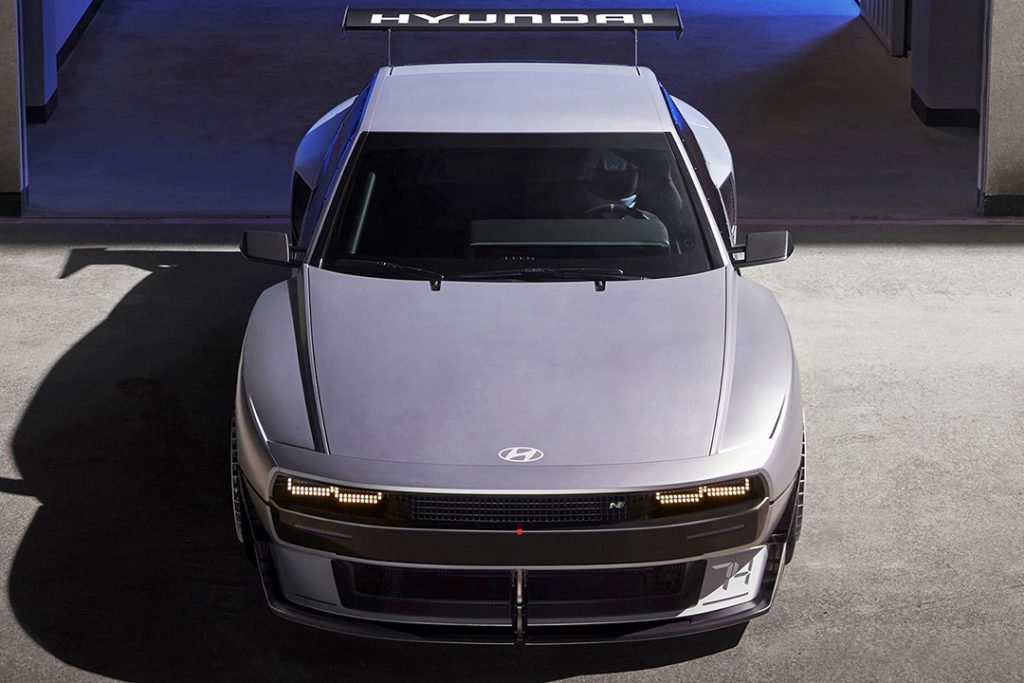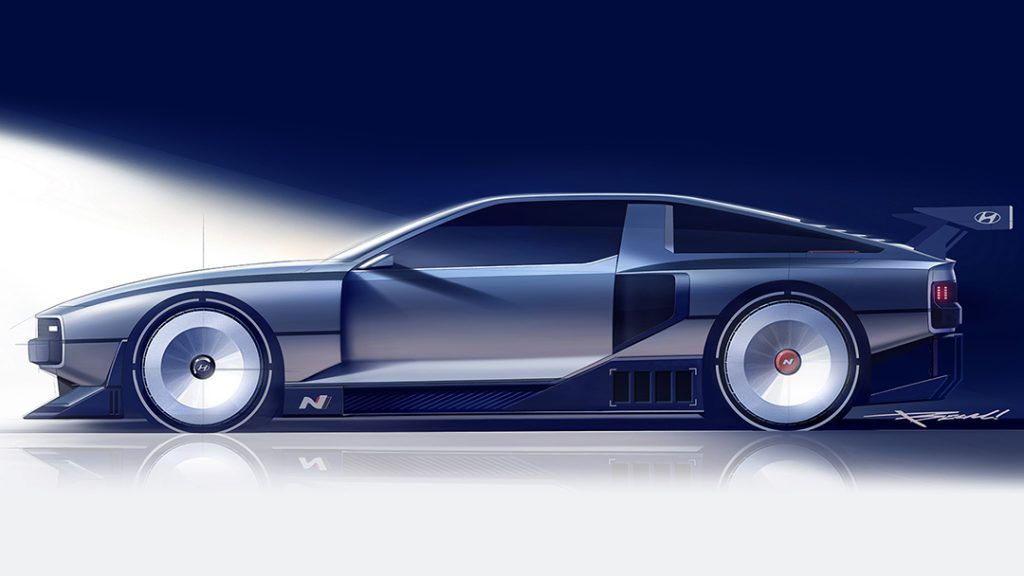 While the N Vision 74's brawny and boxy looks make it seem like it could've stepped out from a retro 1980's sci-fi movie, its actually based on Hyundai's Pony Coupe Concept from 1974. This design was penned by the legendary Giorgetto Giugiaro and was to be Hyundai's first production sports car. Prototypes were even built for the Pony Coupe but sadly, it never reached production. The interior of the N Vision 74 also inherits the driver-centric, piston-shaped layout of the Pony concept, blending classic styling with modern touches, to enhance its motorsport functionality.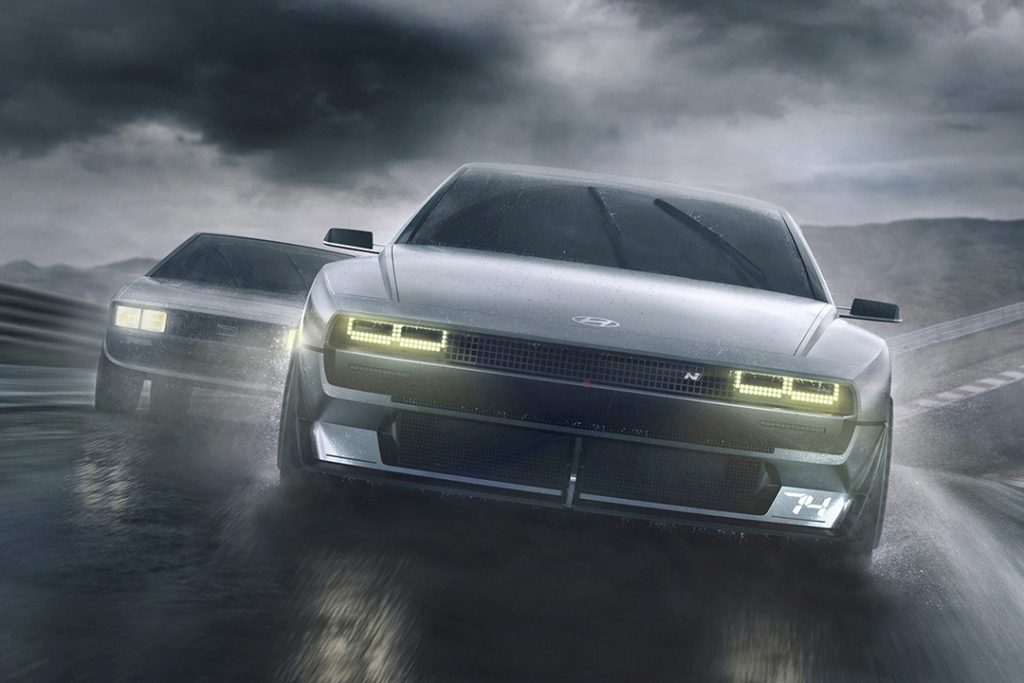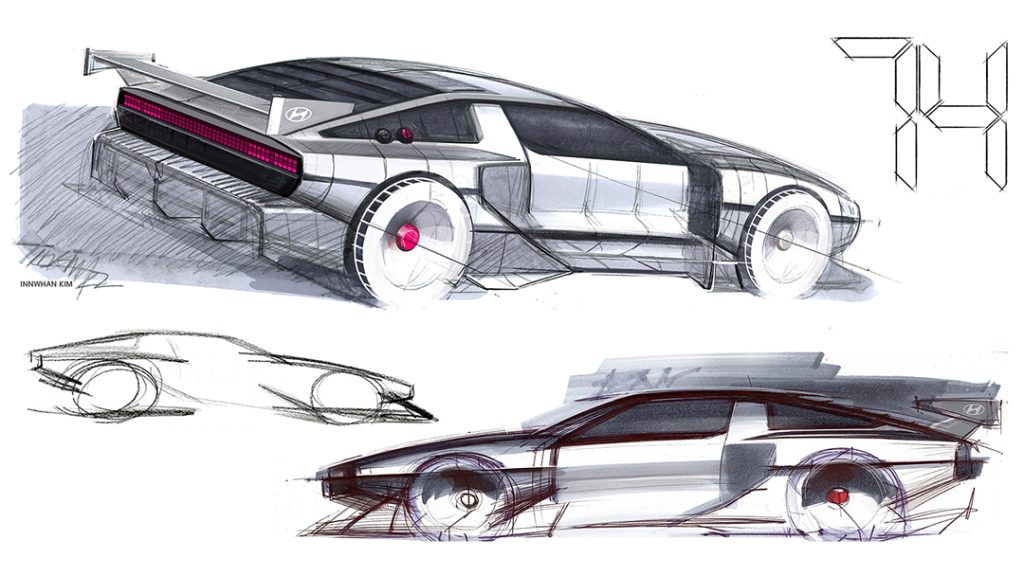 …Prototypes were even built for the Pony Coupe but sadly, it never reached production

.

..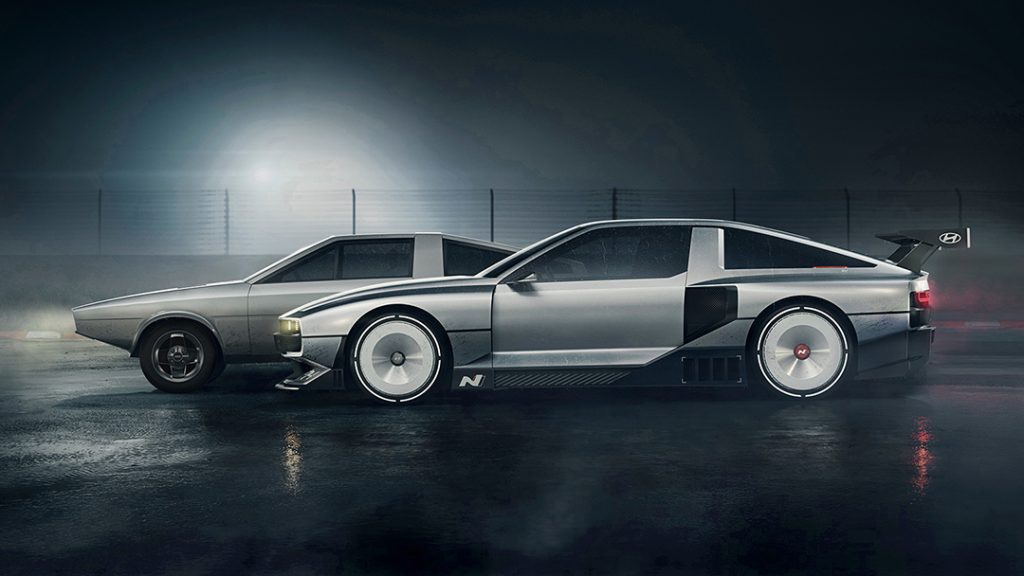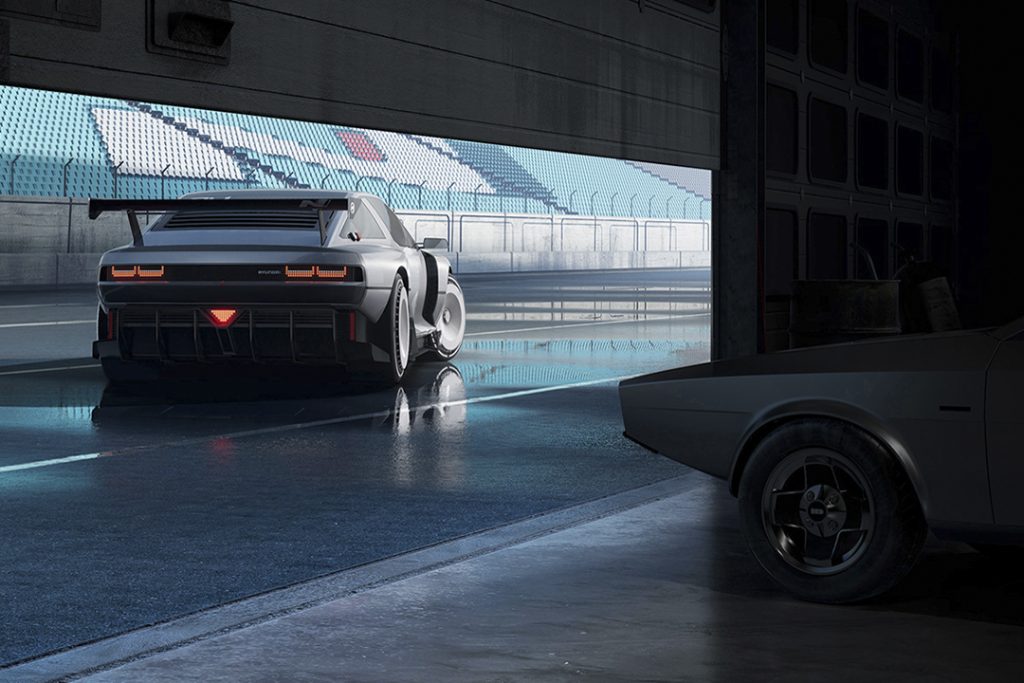 Hyundai calls the N Vision 74 a "high performance Rolling Lab" and for good reason, as its driven by Hyundai's most advanced hydrogen fuel cell. All the futuristic-looking air vents and curvy yet rigid body panels aren't just for show either, they significantly improve aerodynamics and fulfill the prototype's heat management requirements, which is further improved by a 3 channel cooling system. The N Vision 74 puts power to pavement with two 235 kW motors on each rear wheel, making the prototype a RWD setup. Not only that, Hyundai tested a logic system called e-TVTM (electronic Torque Vectoring by Twin Motors) for improved cornering ability. The advanced hydrogen fuel cell tech allows the N Vision 74 to travel 600 km (about 373 miles) at a top speed of over 250 kph (155 mph), and can be refueled in about 5 minute, blowing EV charging speeds out of the water and rivaling ICE refueling times, perfect for motorsports and everyday applications.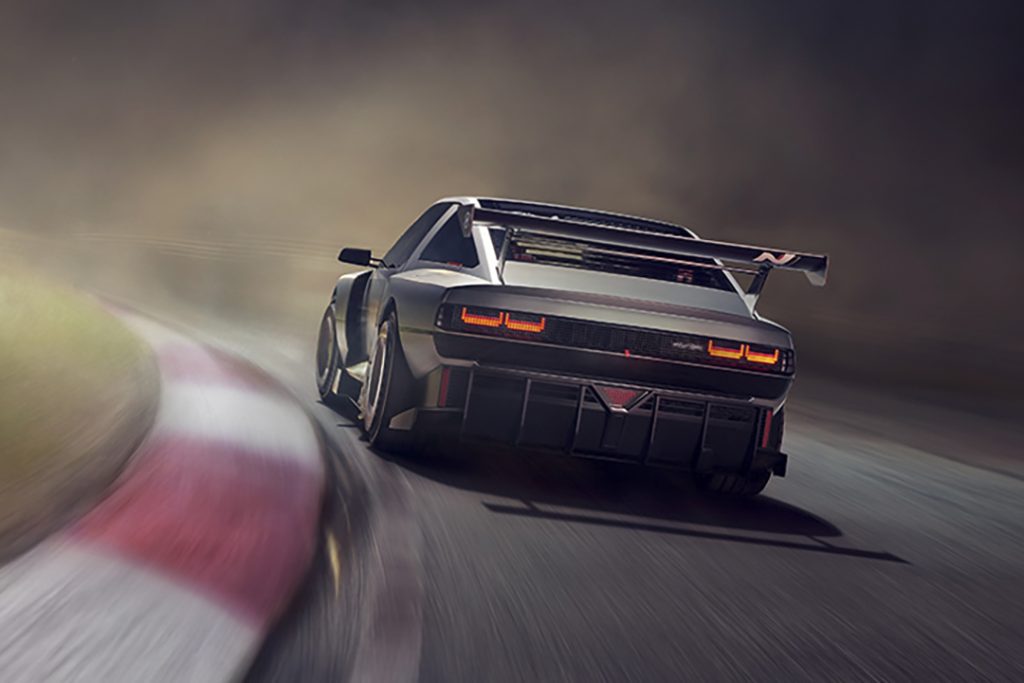 …Prototypes were even built for the Pony Coupe but sadly, it never reached production

.

..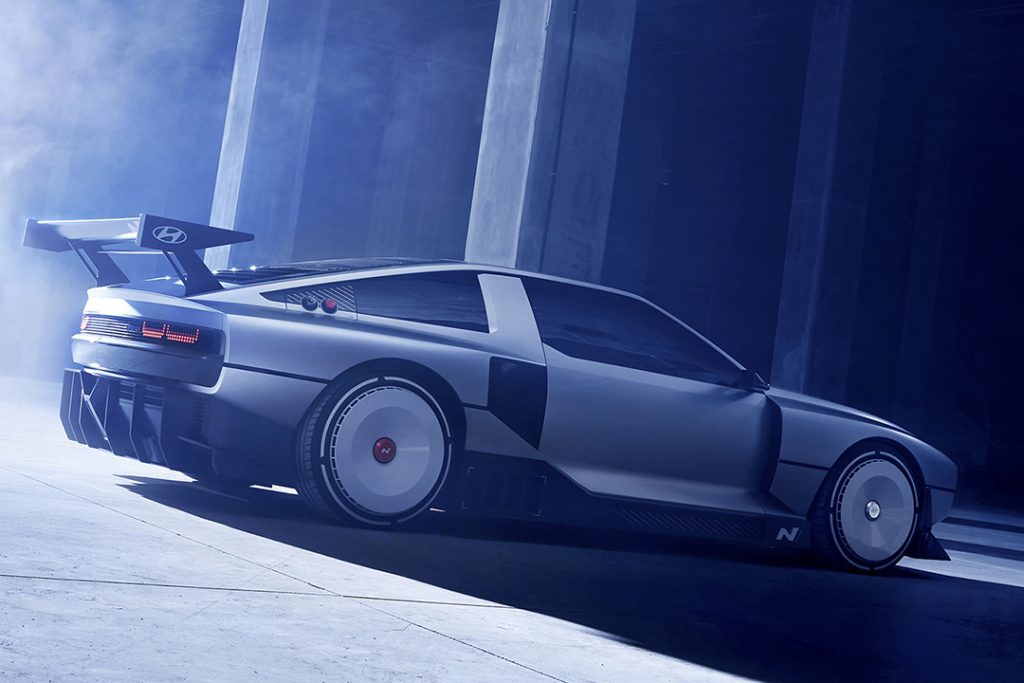 The stunning N Vision 74 previews the near future use of hydrogen fuel cells as a green alternative to EVs. Can the N Vision 74 and other FCEVs compete with electric vehicles? Only time will tell.